Misen Cookware | Incredible Cookware at an Honest Price. Featuring 3.0 millimeter thick, 5-ply stainless steel.

Two years ago, we launched the Misen Chef's Knife on Kickstarter with the help of over 13,000 amazing backers. But our story didn't begin with a knife. It began with a pan. 
Like quality knives, well-made pots and pans are essential for great cooking. Quality cookware helps produce better, more evenly cooked food, provides more control and versatility in the kitchen, and if well made should last a lifetime.
Finally, premium cookware is available at an honest price.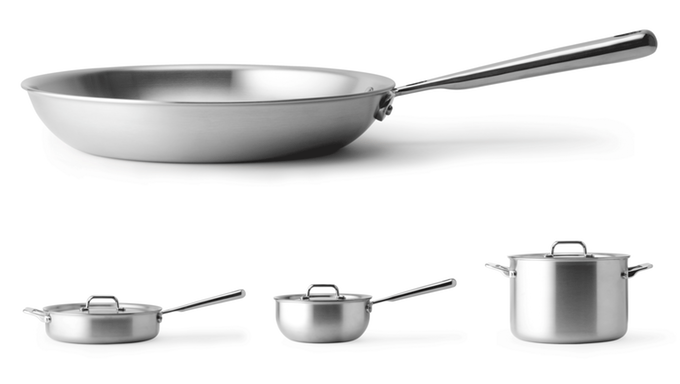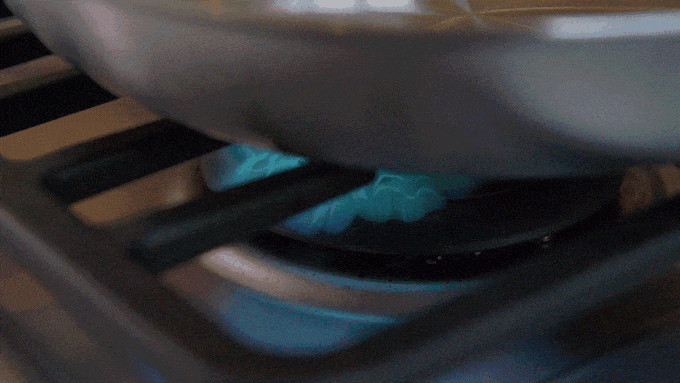 At a glance, cookware is deceptively simple. But dig a bit deeper and you'll come to appreciate the many factors that work in tandem to ensure your cookware best fulfills its primary purpose: to efficiently transfer heat from a source to your food.
From proper material selection to ensure optimal heat conduction and retention, to handle ergonomics for comfort and control while in use, making great cookware is a thorough process.
We (lovingly) obsessed over each of these material, design and production considerations when creating the Misen Cookware collection. The result?
An incredible cookware collection designed to help you cook better and improve your experience in the kitchen.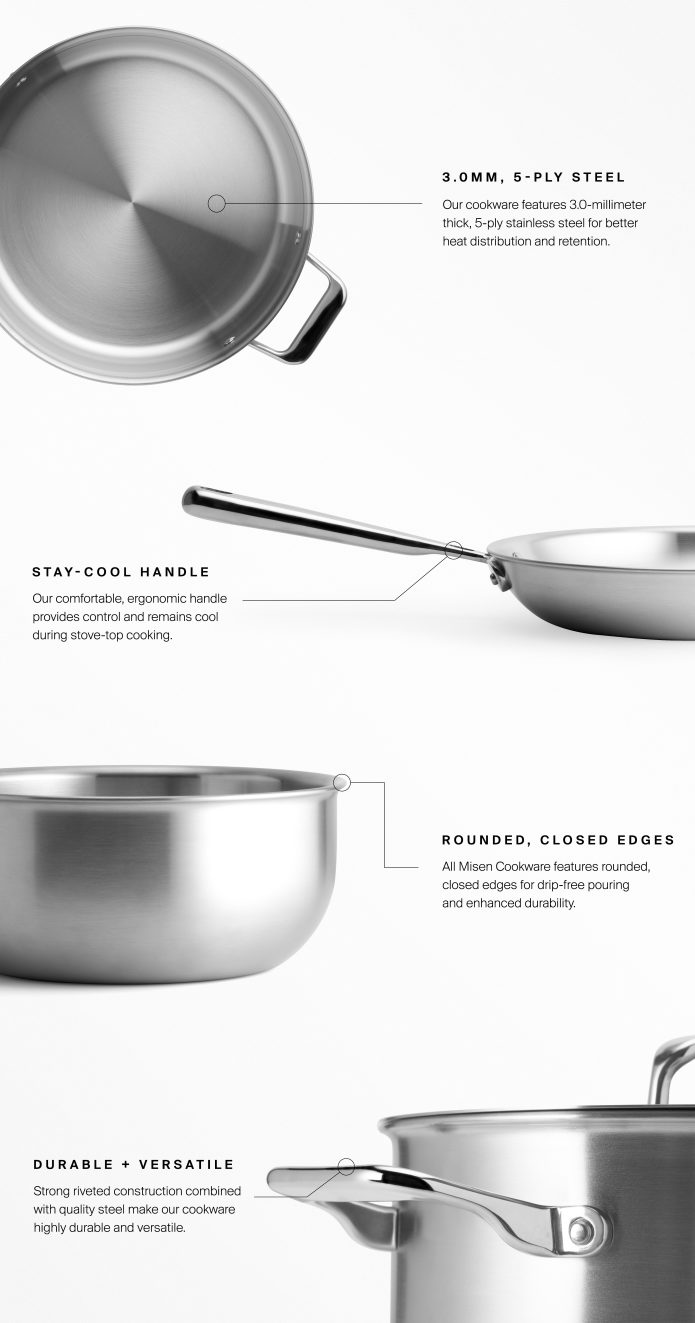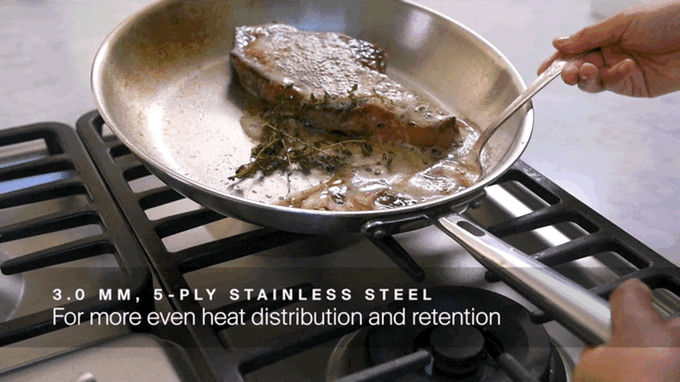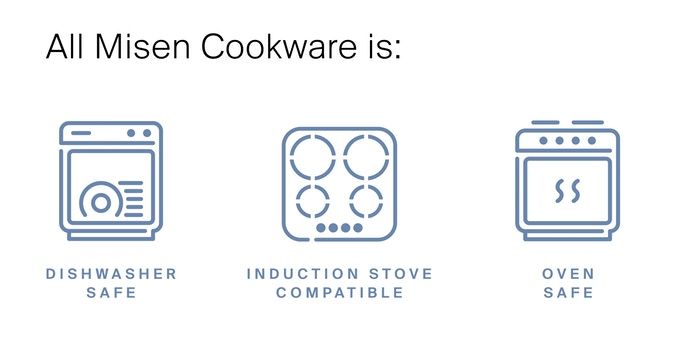 Sadly, most cookware sold today is either dramatically overpriced due to traditional retail markups, poorly made, or even both.
By cutting out retail middlemen and selling directly to customers online, we're able to deliver incredible cookware at an honest price.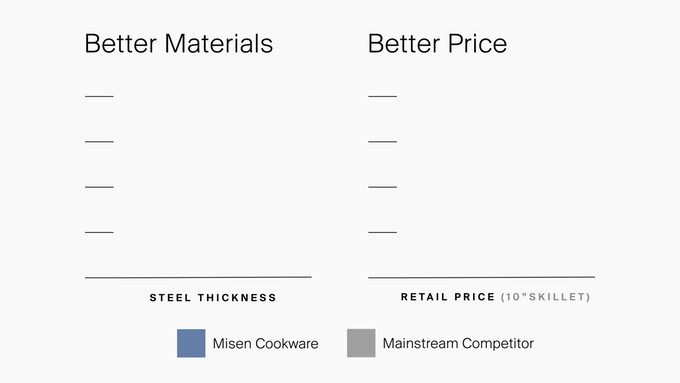 When designing the Misen Cookware collection, we first took a deep dive into material selection. Much like a great meal requires great ingredients, so too does a quality pan require quality materials.
We explored using a variety of different materials, and combinations of materials, in order to find a selection with optimal performance for cooks in a variety of settings; primarily at home but also in professional kitchens. 
After extensive research and testing, we selected a 3.0 millimeter thick, 5-ply composite featuring 5 alternating layers of stainless steel and aluminum for the Misen Cookware collection. Translation?
Incredible heat conduction and retention for better, more evenly cooked food.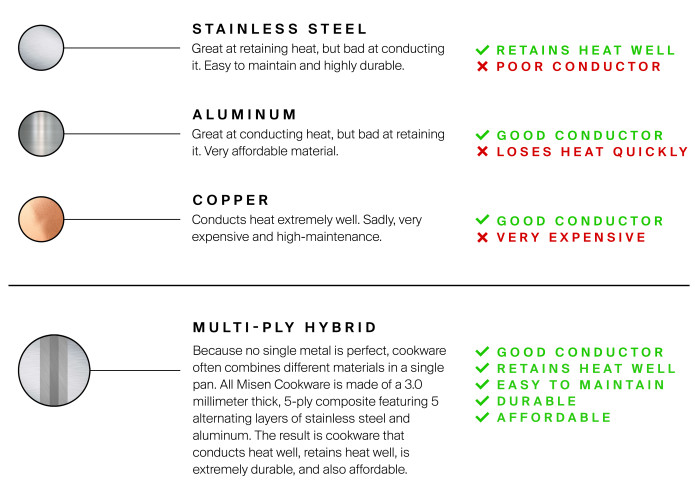 In tandem with the materials selection process, we set about designing each of the individual bases, primary handles, helper handles, and lids for our cookware collection. 
After many months and countless sketches, CAD files, and 3D prototypes, we landed on a design solution of cookware that can not only withstand the rigors of daily use and abuse for years to come, but is also (in our humble opinion) beautiful as well.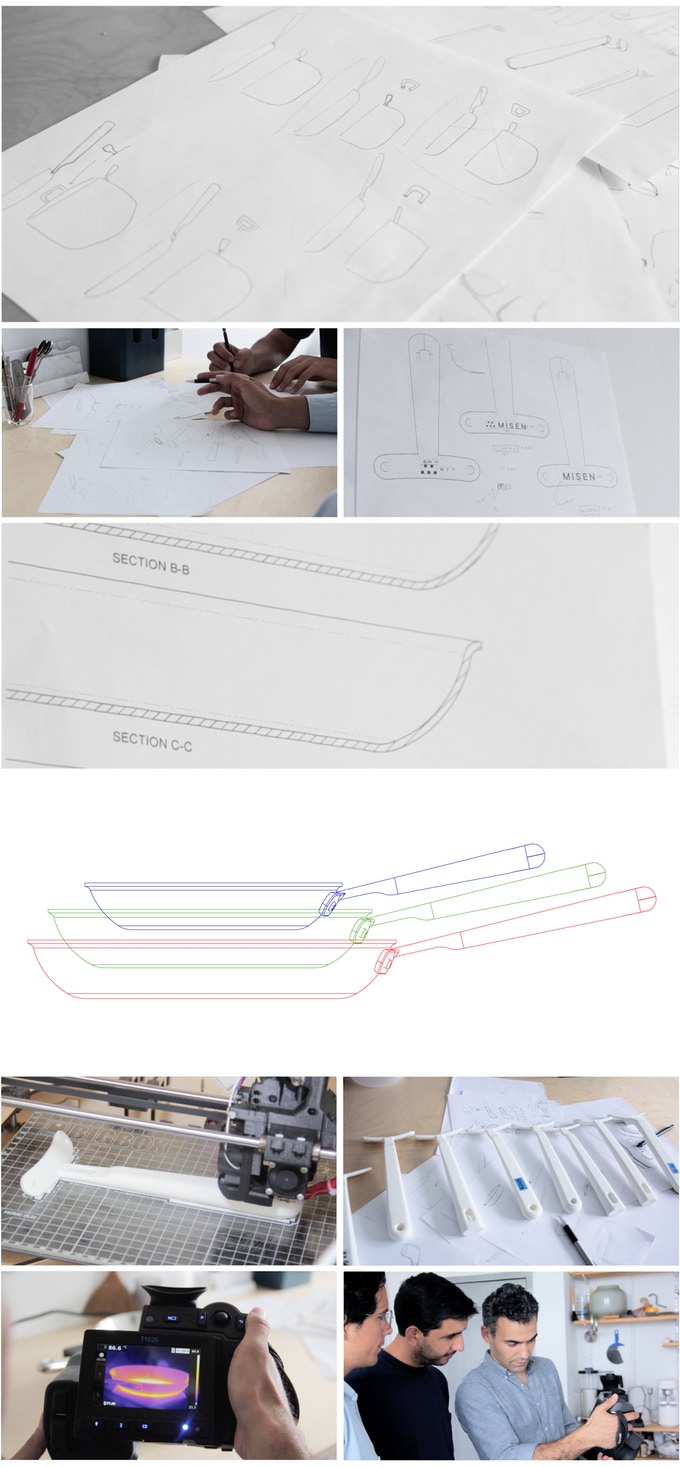 Every piece and specific component of the Misen Cookware collection was carefully considered and designed for its intended use in the kitchen. These intentional design features present themselves in both obvious and more subtle ways.
For example, instead of creating a saucepan, we instead chose to design a (much better) saucier for our collection, as the saucier's rounded walls make stirring and whisking easier.
And as is perhaps less noticeable, we not only chose to make all of our cookware edges rounded for drip-free pouring, we also made them closed so the inner metal layers ("plys") are not exposed to external conditions and as a result are more durable over time.
The end result of these considerations, big and small, are four amazing pieces of cookware designed to help you cook better.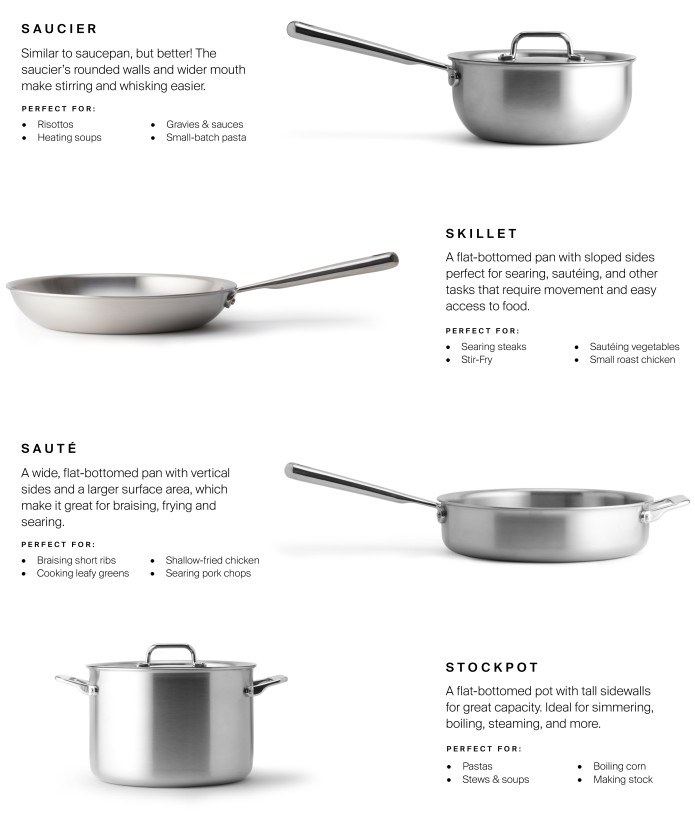 While quality cookware is without a doubt essential, which cookware you need is influenced by a number of factors, namely: what kinds of foods you typically cook, how many people you cook for, how much storage you have, and if you want to limit yourself to the bare minimum or give yourself a few extra pieces to experiment with (or for entertaining).
We've created three sets of Misen Cookware that accommodate most people's needs in a home cooking setting. Note that you are also able to supplement any set with additional add-ons (see below) as may fit your cooking needs.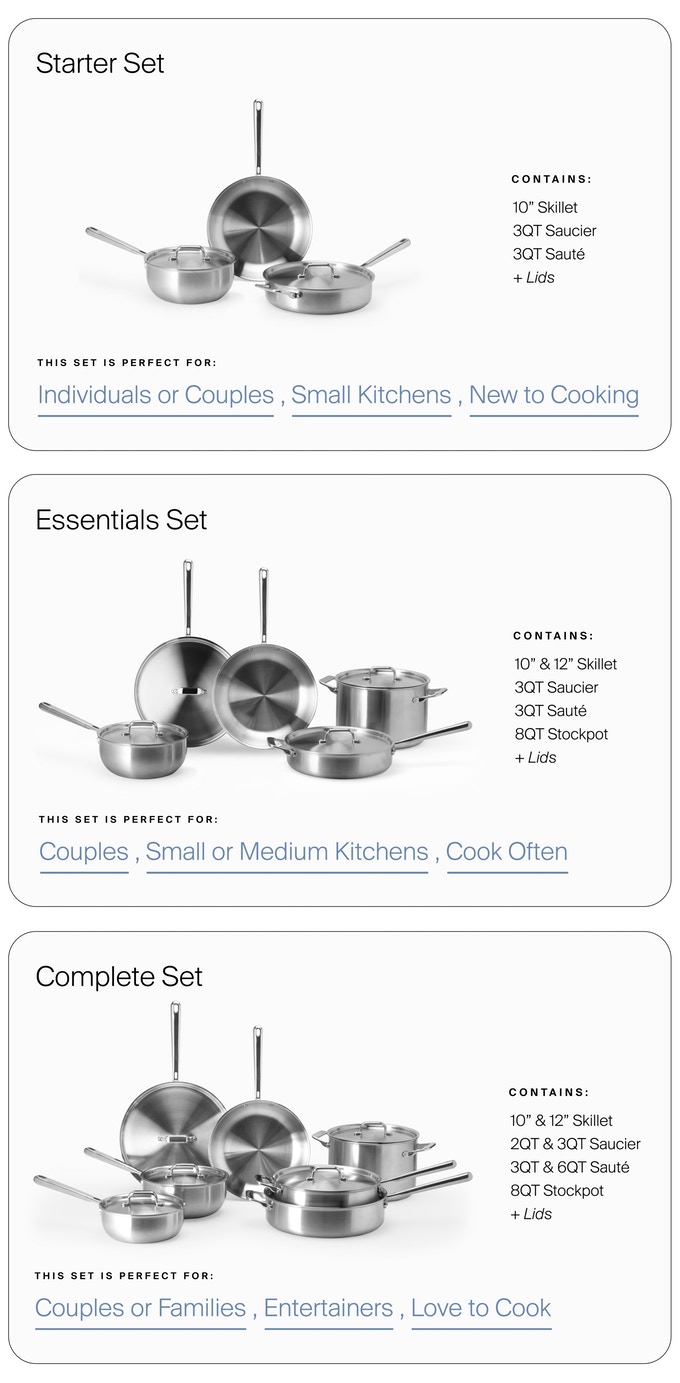 If this is your first time backing an Indiegogo campaign, don't worry! Below is a simple guide to backing our campaign. And if you have any questions, don't hesitate to shoot us a direct message here on Indiegogo or by email at [email protected]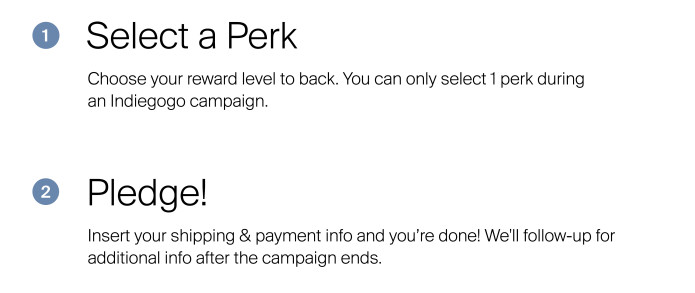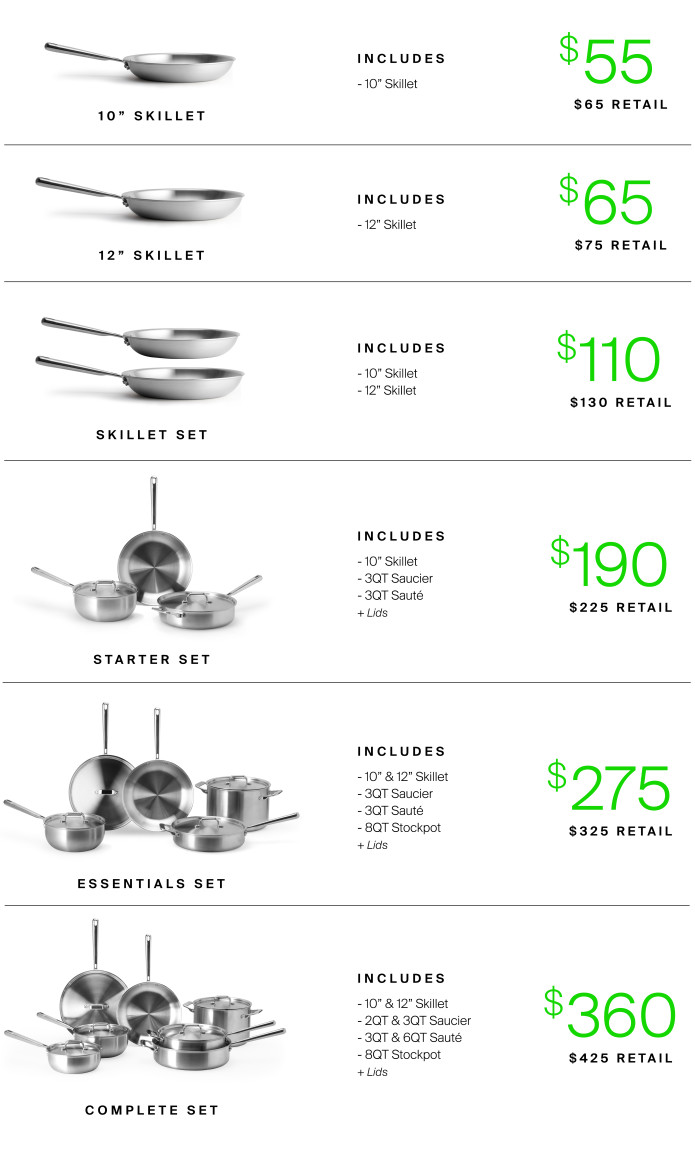 We've made a significant amount of progress in bringing Misen Cookware to life, and are in fact nearly ready to press that big "Go" button for production.
Most recently, over the last 10 months we've completed custom tooling for each Misen Cookware piece, finished our first pilot production run, and performed extensive testing on pilot production units.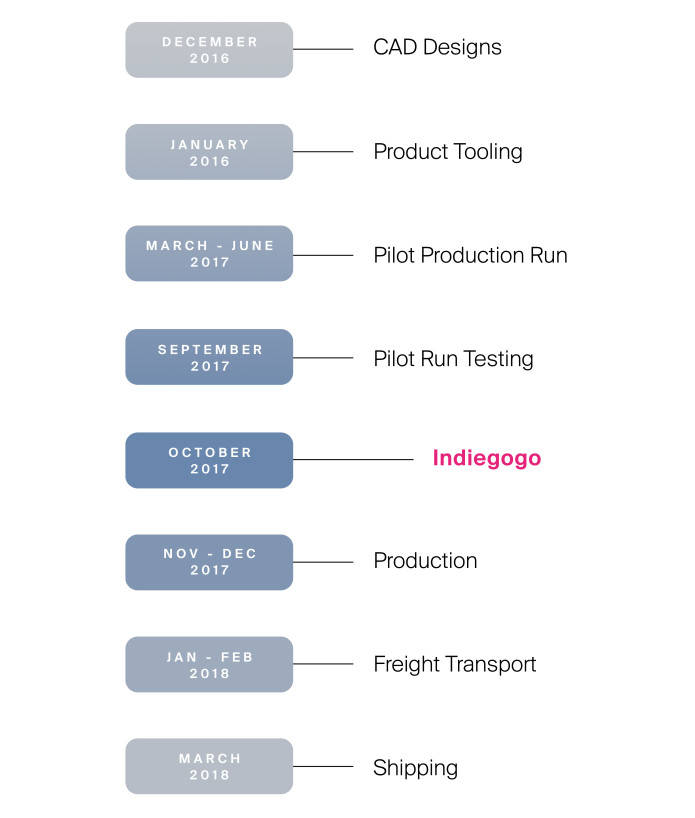 It takes a village.
We are incredibly grateful to have had the opportunity to work with a talented, passionate group of cooks, designers and operators to make Misen Cookware a reality. We could not have done it without you all. And our moms. Thank you moms.