Monch Bar – The perfect snack for dogs on the go! | A tasty, nutritious protein bar with limited ingredients to keep your dog healthy and active
Why we need better treats ? 
There are lots of options like Greenies, Milk Bone or homemade treats, but there was still a gap we noticed. Why did I have the ability to grab a healthy protein bar for myself, but not for my dog? 
Hundreds of conversations with dog parents helped us realize that most treats were not only difficult to use on-the-go, but have been causing health problems for our furry friends. 
That's why we made a delicious and healthy protein bar for the modern dog!
Meet Monch Bar: A protein bar for your dog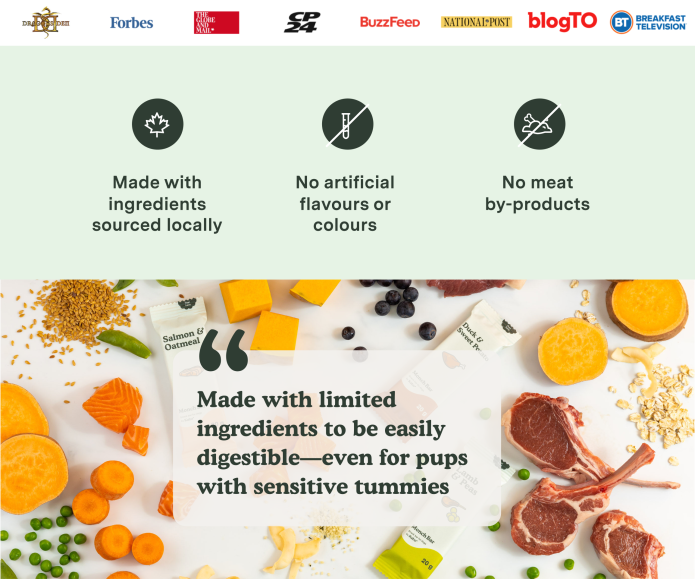 Perfect for the on-the-go lifestyle
You'll breathe easier knowing there's a nutritious snack in your backpack or pocket that's ready for whatever life throws your way on your adventures.

Proteins for an active dog

A deeper dive into our ingredients
We use locally-sourced, natural ingredients that improve digestion and reduce inflammation. These protein bars are formulated with superfoods to support their gut and joints so they can join you on many more adventures ?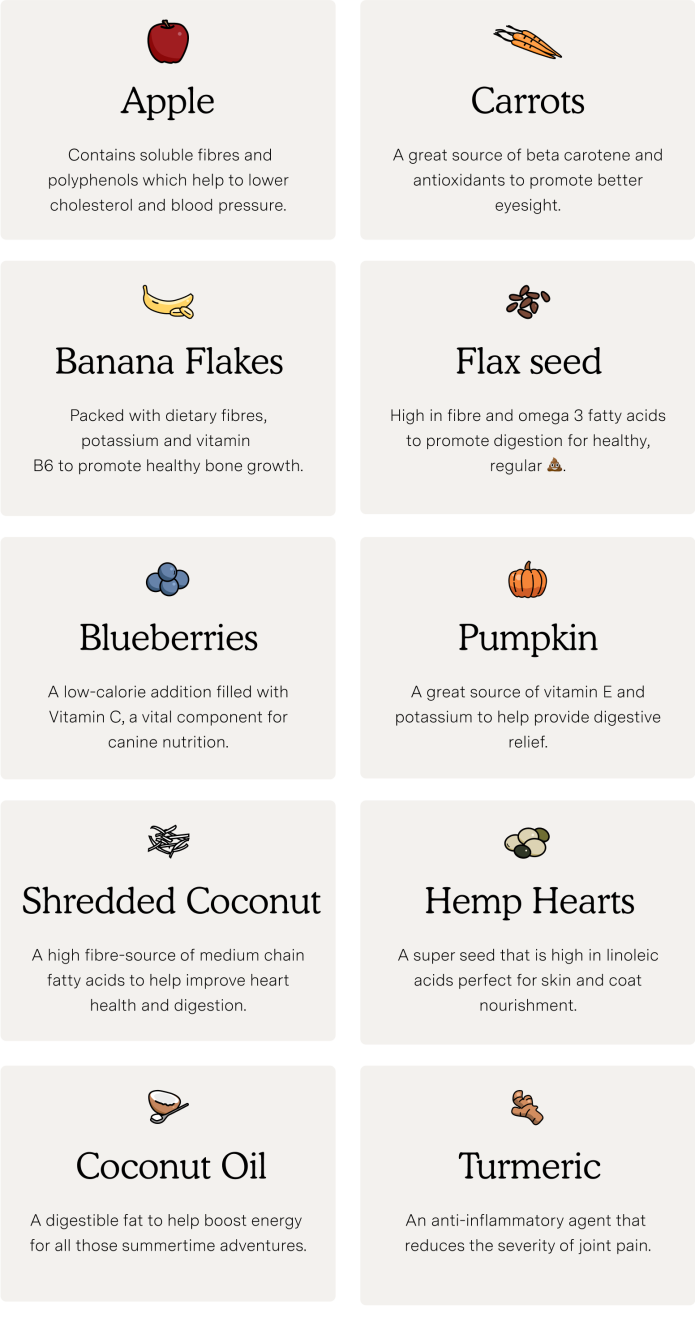 Perfect for the Doggo on-the-go
Unfortunately doggos can't tell us when something is wrong (we've tried to ask them before), but we can improve their quality of life with a tasty snack that they'll look forward to. And you'll breathe easier knowing there's a nutritious snack in your backpack or back pocket that's ready for whatever life throws your way.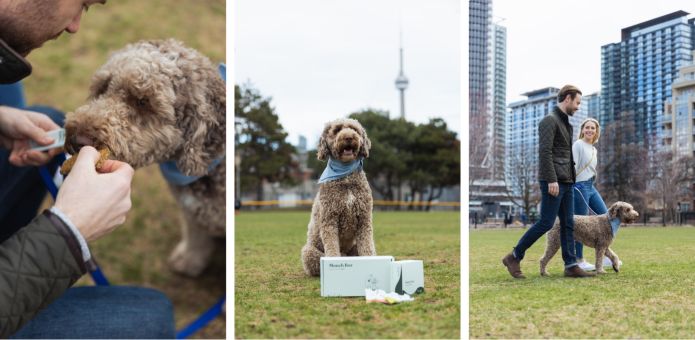 How to Monch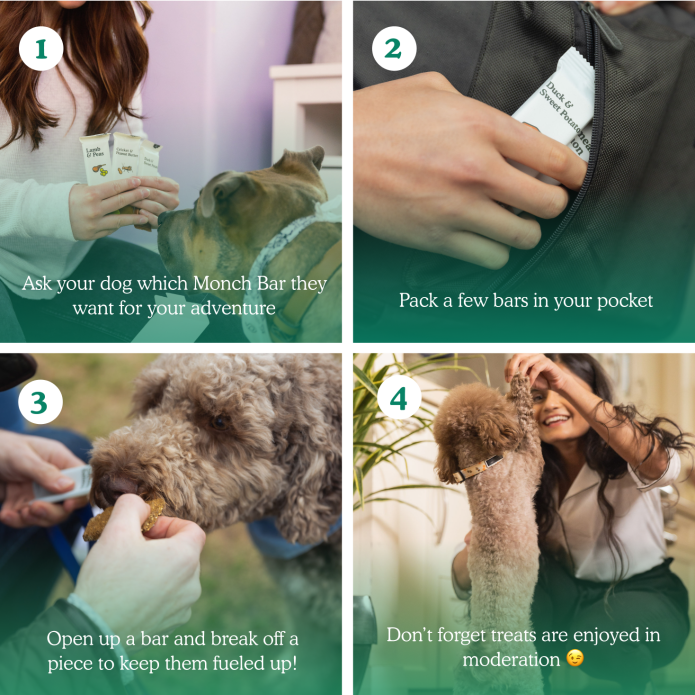 Timeline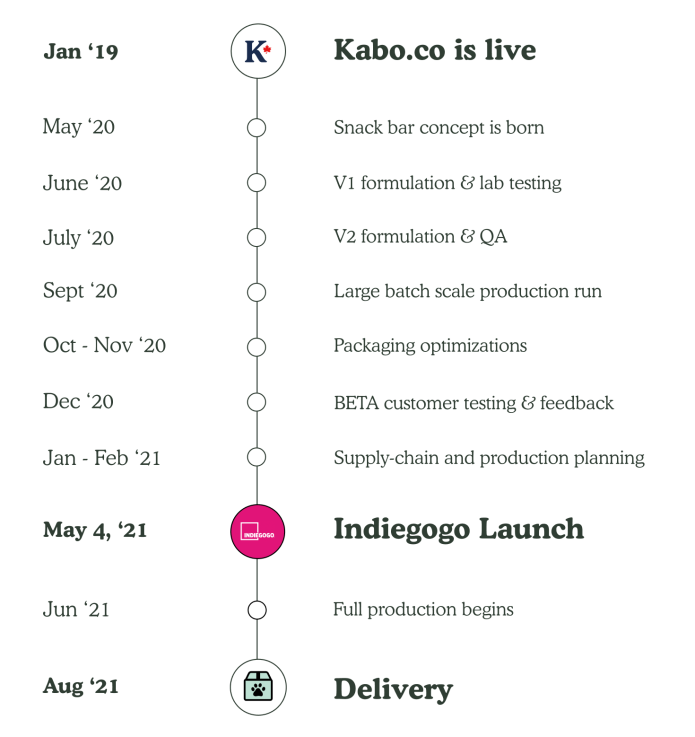 Perks


Customer Reviews
We've given out hundreds of Monch Bars to make sure your furry family member will absolutely love it! Don't take our word for it, hear from customers.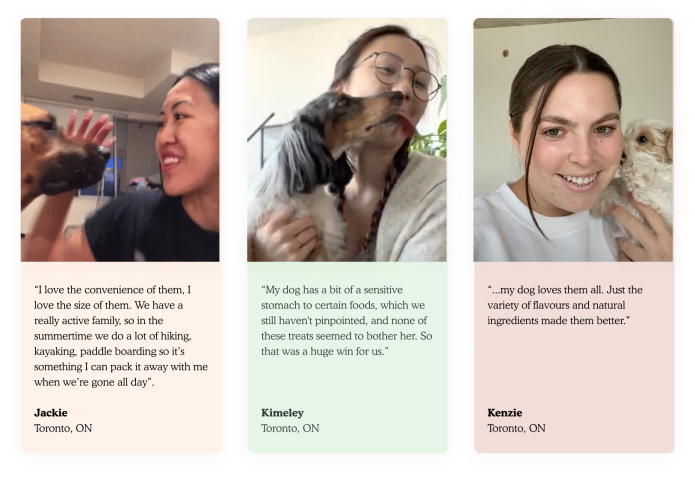 Meet Our Team
We're 25 dog-lovers that have been delivering the best fresh food for dogs across Canada for over 2 years. At Kabo, we produce all our recipes with the best ingredients that makes meal time healthy and enjoyable again. 
We were in the inaugural Google for Startups program. We went on Dragons' Den (and slayed some dragons). We've been listed on Forbes U30 Retail & Ecommerce brands to watch. And we are just getting started.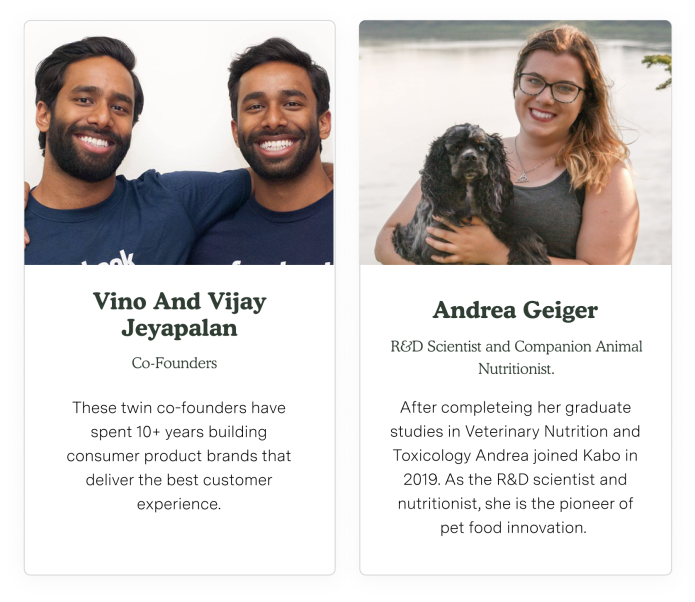 Risk & Challenges
We have been producing fresh dog food at Kabo for over 2 years to thousands of happy pupstomers. We have spent the last 10+ months doing all the work from lab testing, prototyping, and batch productions to ensure you get the healthy snack bar your dog is waiting to chomp down on.
Monch Bar really needs the support of backers like you to succeed, but we do foresee other risks. Although we have done the leg work we still are in the midst of a global pandemic, which may cause unforeseen delays that impact production and shipping. All orders placed on Indiegogo will be prioritized in the queue ahead of our own inventory to ensure we mitigate any potential delays.
We've are confident you'll love our healthy Monch Bar treats!