MOUTI: The new educational toothbrush for kids | Teach your kids oral hygiene habits by turning daily brushing into a unique educational experience


MOUTI is the new educational toothbrush for kids. Our educational system is what makes it so special.
Because of our original educational system, MOUTI turns daily brushing into a unique educational experience. MOUTI uses colored lights to teach your child to associate colors with each part of the mouth, making it fun and easy for them to learn how to brush their teeth and to form healthy teeth brushing habits. With MOUTI your children will learn how to brush every part of their mouth for a certain time, completing a total of 2 minutes, the time recommended by experts. Moreover, its educational system offers a safe and more efficient alternative for kids with special needs.

A system of 4 steps
With our educational system it's so easy to achieve the recommended 2 minutes of brushing! You only need: MOUTI, the 4 pictograms with our characters, and lots of fun.
1. BLUE: Front of the teeth
To start, MOUTI will light up with a blue light for 35 seconds during which your kids will brush the front of their teeth. You can use the blue pictogram to guide them.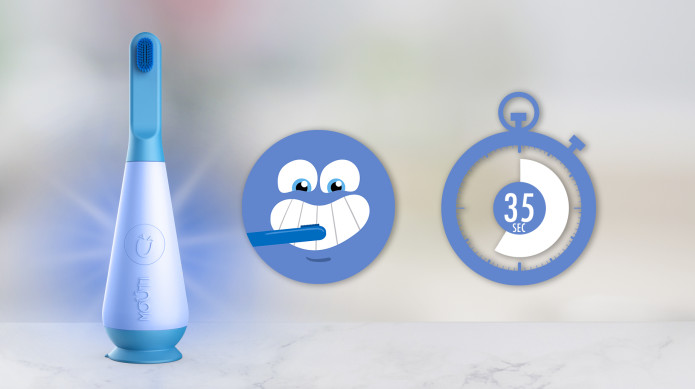 2. RED: Back of the teeth
Automatically after 35 seconds the red light will turn on. Red means kids brush the back of their teeth for 35 more seconds.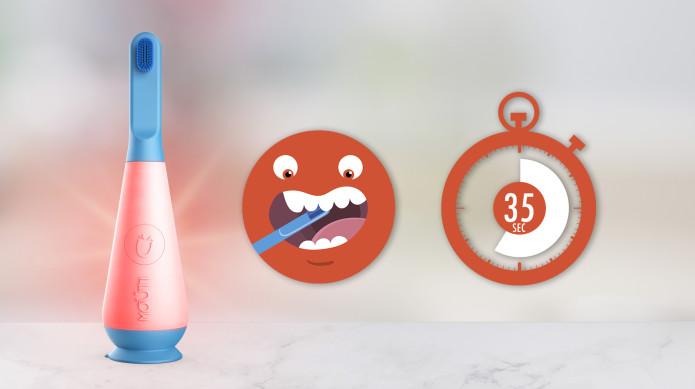 o
3. GREEN: Molars
With the green light your kids will know it's time to brush their molars, also for 35 seconds.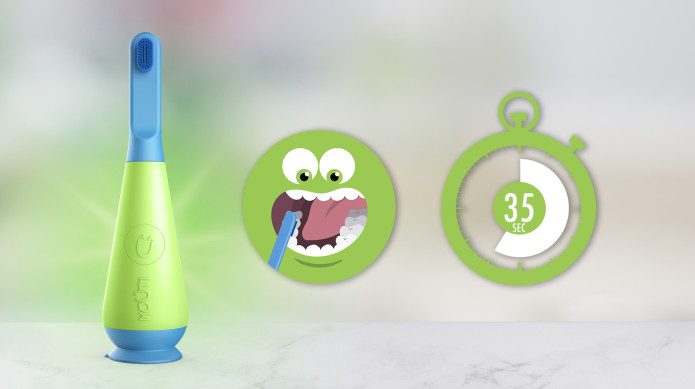 3. YELLOW: Tongue
Finishing with the yellow light your children will brush their tongue for 15 seconds.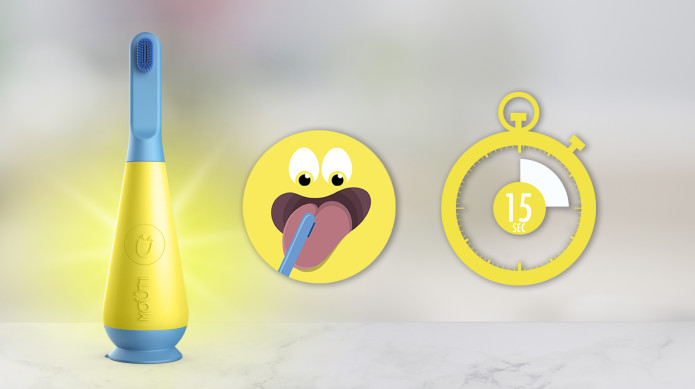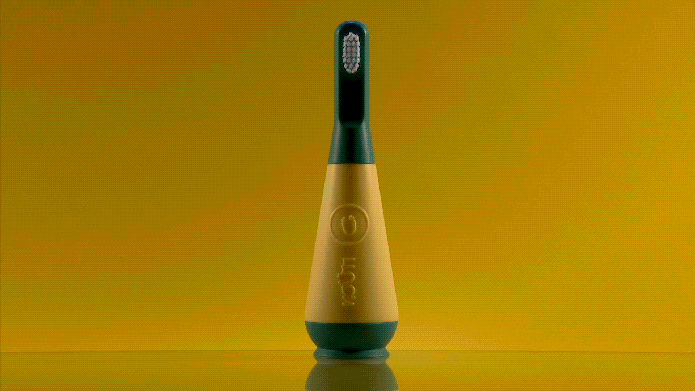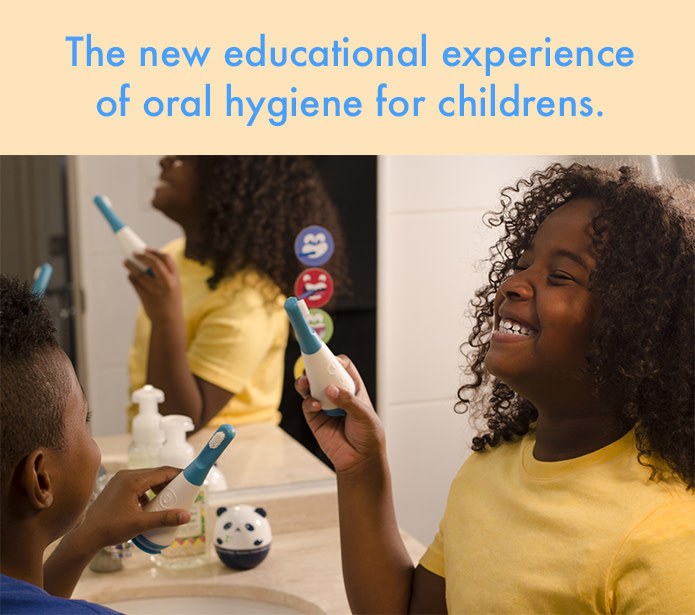 The family of Mouti products is made up of 3 elements: the toothbrush, the pictograms, and the app for parents.

1. The Toothbrush
An interactive toothbrush with colored timed lights, with a unique design that helps foster the correct use from children. Also interchangeable heads, ultra hygienic material, amusingly soft and chewy, shockproof and waterproof.  Comes with a rechargeable internal battery.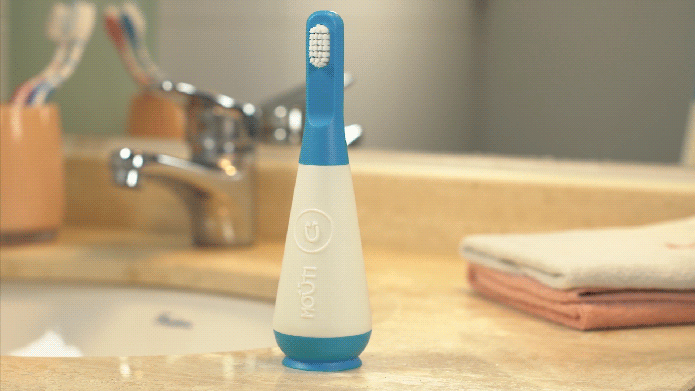 Features and Benefits Our product has unique features that make it truly amazing, 100% designed for children.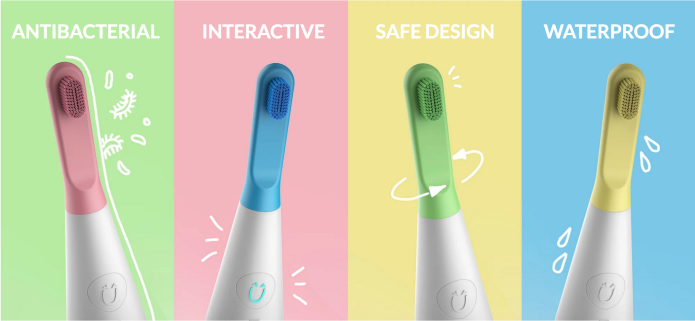 ​ ​Colorful and funny design:  Your children can choose between these 4 colorful  and fun MOUTI designs.
Dinosaur Green
Bubblegum Pink
Banana Yellow
Blue Whale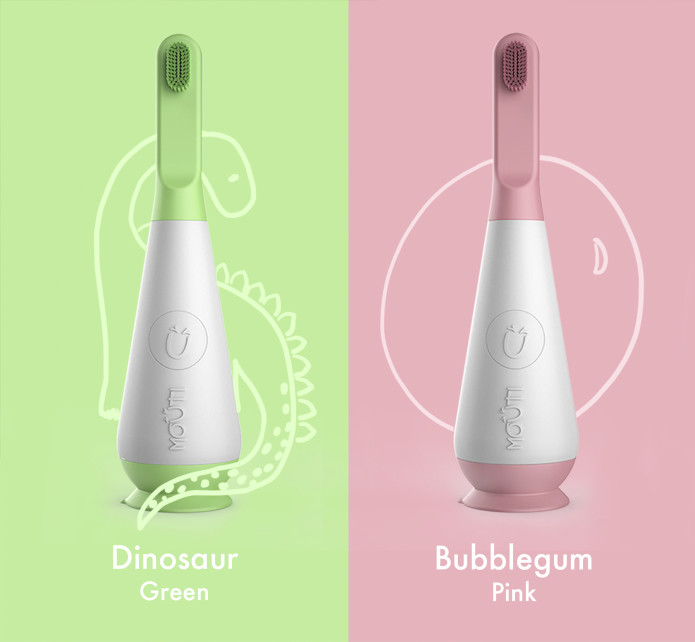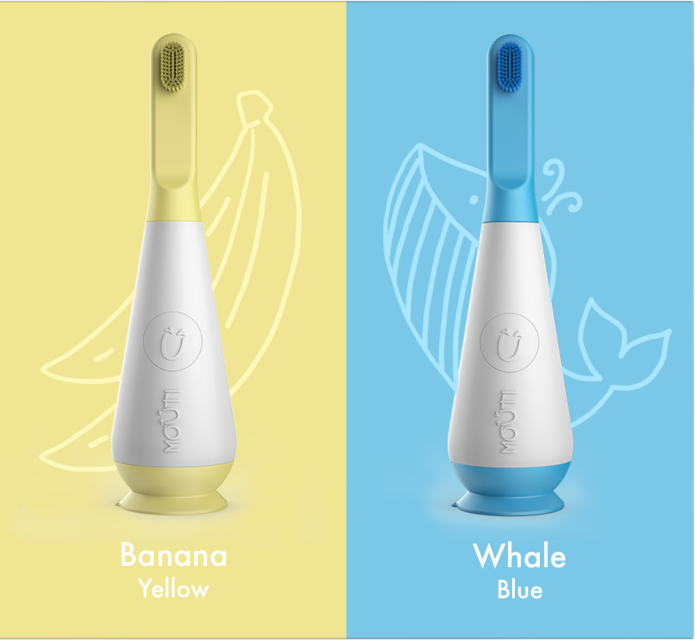 2. Adhesive pictograms
Each one of these fun characters represents an area of the mouth that should be brushed properly. They are easy for children to associate with the colored lights of the toothbrush. You can stick them on the mirror in your bathroom or anywhere you want.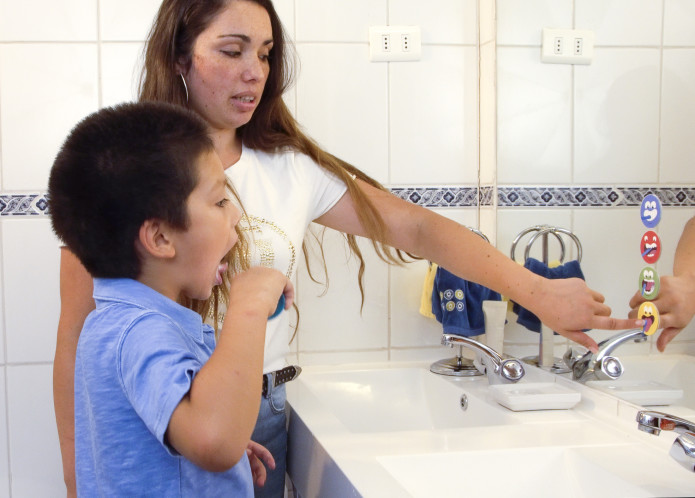 These pictograms are made of waterproof and ultra-adhesive material, so you can stick them any flat surface with no problem! They are designed so you can use them to reinforce the learning  process of your kids.
They work great as a visual stimulus especially for children with concentration problems, cognitive disability, ASD, and Down syndrome, among others.
3.Parents' App
With the parents' app now it's so much easier to know if your child is doing things right. You will have reliable daily data of your kids' progress, and above all you can use that to congratulate your children for their achievements with fun rewards.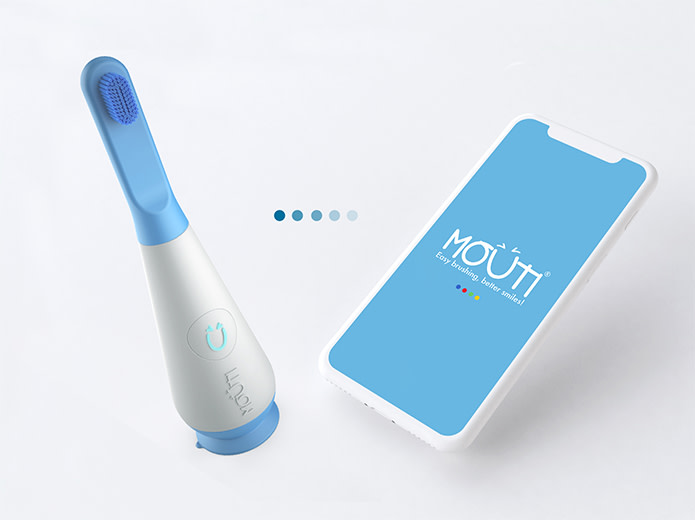 The Mouti app works along with the smart toothbrush. The aim of the app is to help parents and children to learn and form habits of good oral hygiene at home, and over time generate habits in the family routine.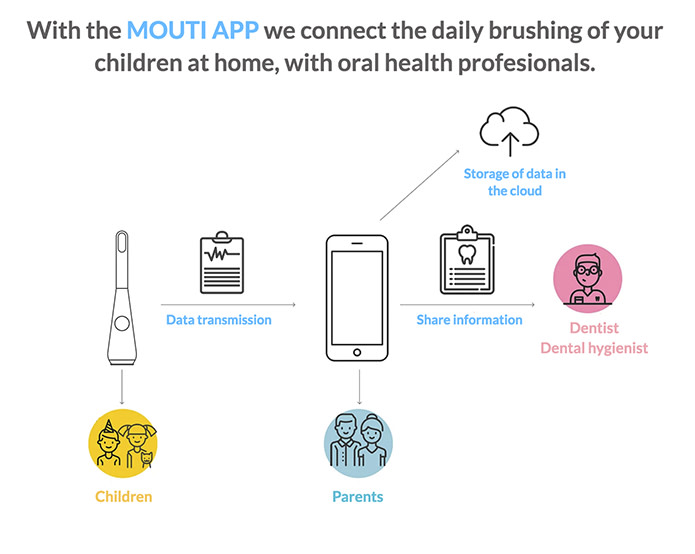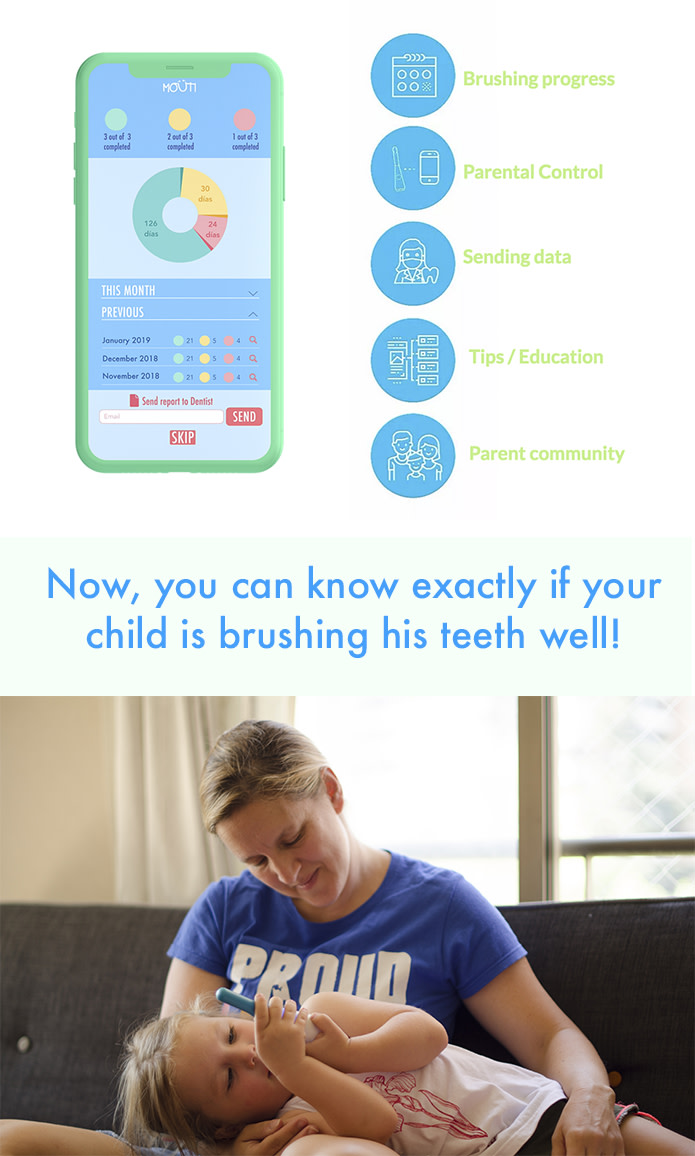 Our app is intended to be used by parents or caregivers and it does not need to be synchronize every time for your kid to use MOUTI.
Within the app for parents there is an educational section for children, which will give you oral care tips and information. Plus, you can review your kids' achievements and progress and give them positive reinforcements.
​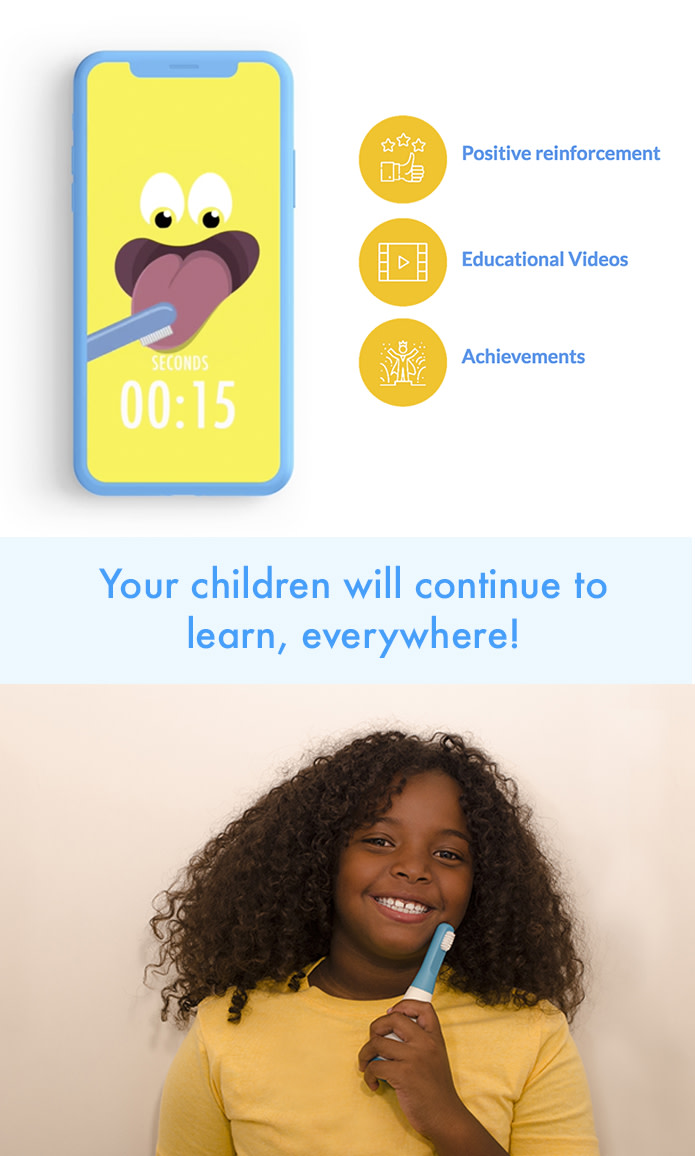 The dentists and oral hygienist will receive information from their little patients and will be able to see their monthly progress. The app will provide real information about the teeth brushing habits of the children. Thus, they can have medical records and can congratulate them for their achievements in each medical check up.


Studies conducted by experts from around the world, dentists, child psychologists and educators confirm the importance of parental support to create oral hygiene habits at an early age in children, so that they last throughout life.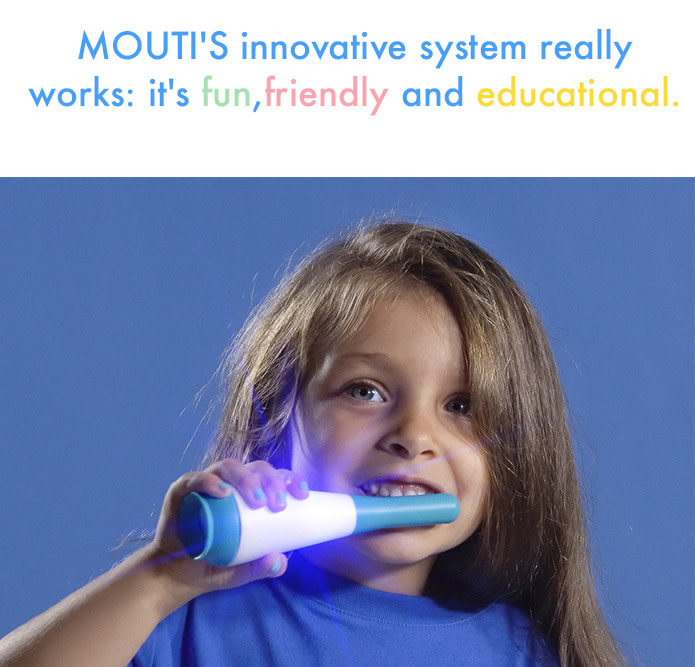 Validated with our users
We have done internal tests with more than 80 children of different ages, nationalities, and children with special cognitive needs, obtaining excellent results with everyone!
Our specialists and parents approve!
They have already known and tested our educational system! What are you waiting for?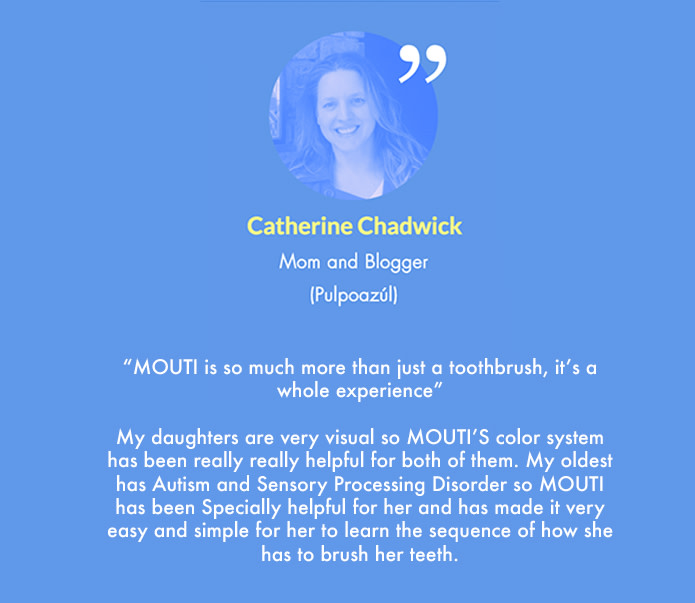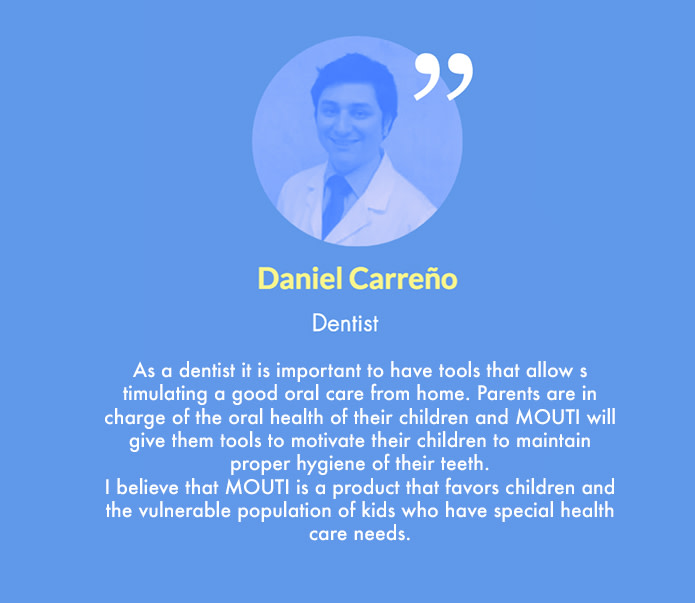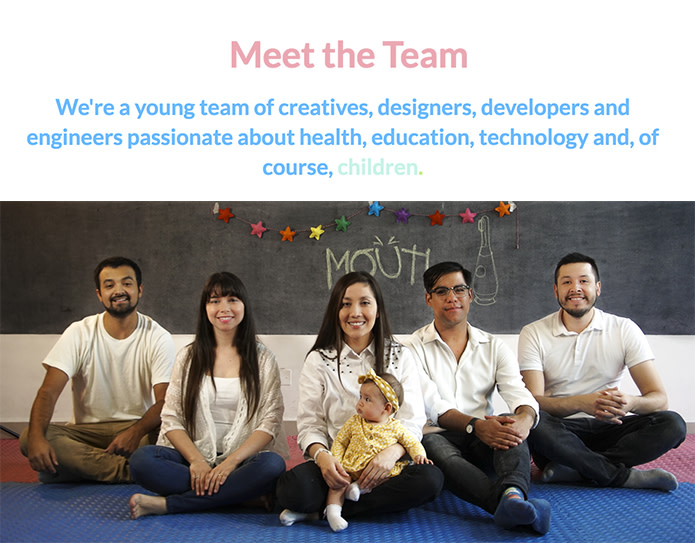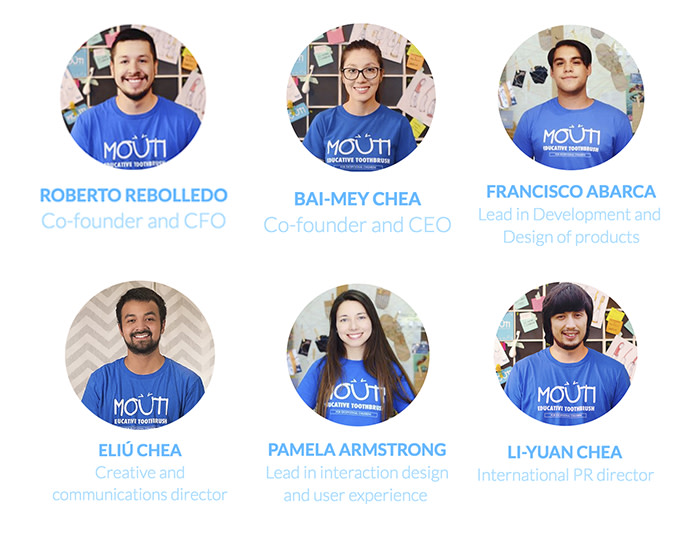 We need your support
Bai-mey Chea was in her last year of a degree in design when she felt inspired by her little friend Micah, who has Down syndrome to create MOUTI. She wanted to help him improve his oral health. That's how the idea was born. From Chile to the world, it's the new educational toothbrush for kids that is real and useful alternative for kids with special needs.

We have worked hard
None of the kids featured in our campaign video is a professional actor. We wanted to show real and daily case scenarios of parents' frustration and happiness with their kids. Some of our little friends have tested our product since our early prototypes. We've seen them grow up. They're our motivation in designing a product that will improve their oral health and quality of life, and not just theirs but of thousands of kids around the world. Some of featured kids in our video have Down syndrome, ADD and Autism, because inclusion is very important for our company and our products.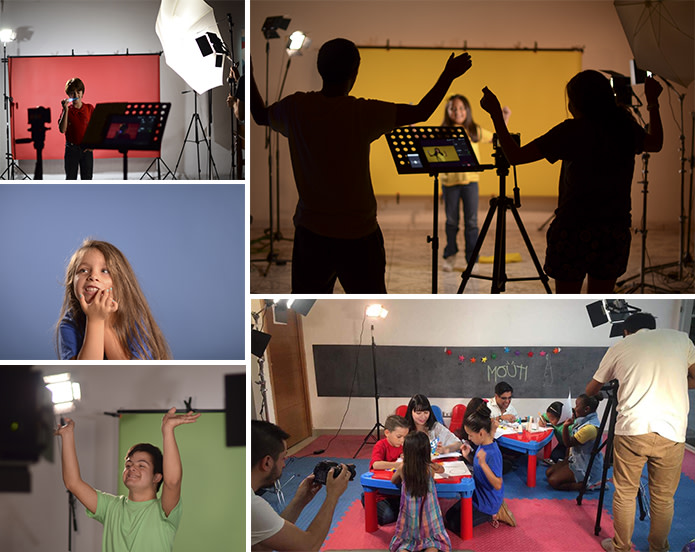 Our creative process
Our team has researched for years, we have done tests with children and parents and we have created more than 50 prototypes. We received collaborations from specialists in the area of ​​oral health, design and business.Together we have co-created the best educational toothbrush!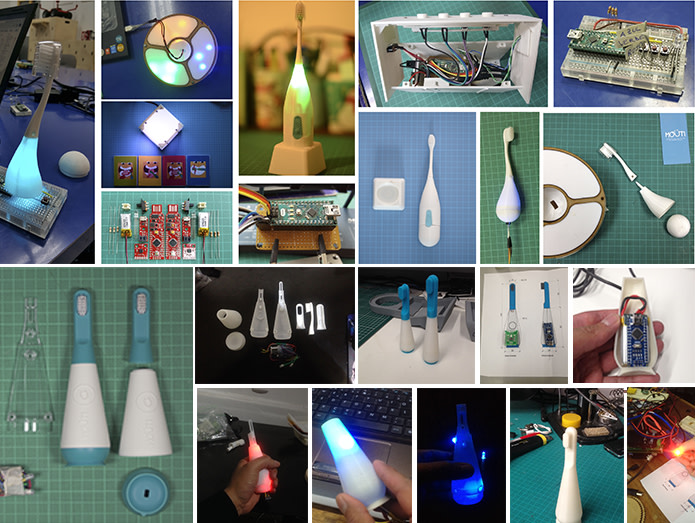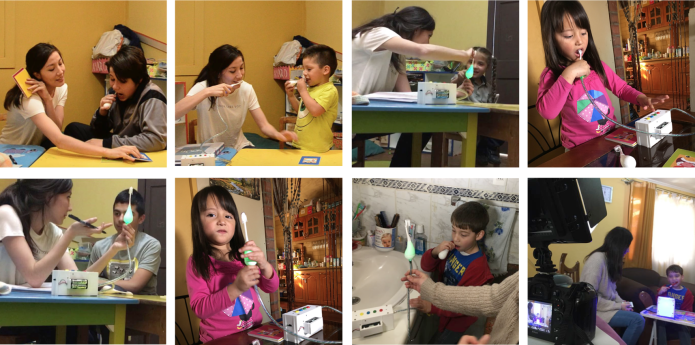 We have worked with DMO design company to perfect and define our final product and product engineering and we manufactured our beta product with star rapid company.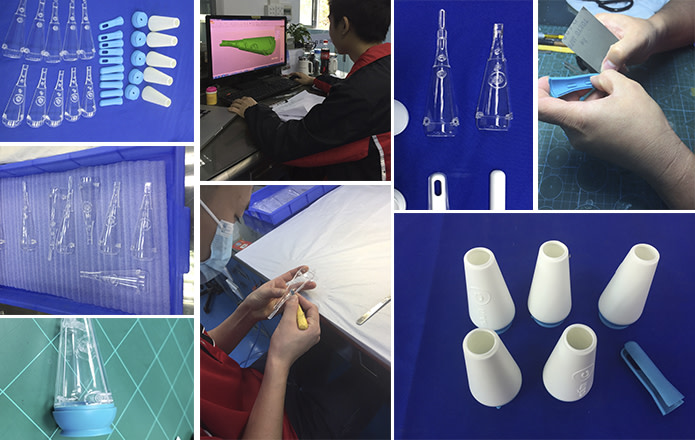 Our company and our products have been recognised in Chile and also abroad for its innovation and inclusive design.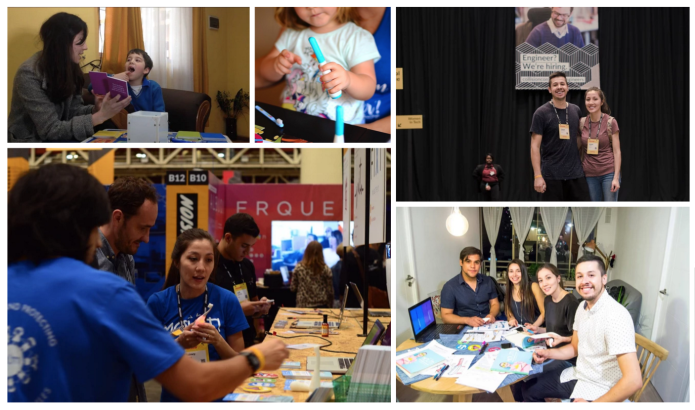 Risks and Challenges
Prior to the delivery of our product we have to certify our product. We need financial resources to start the paperwork which occasionally might delay our production process. On the other hand, shipping MOUTI overseas could eventually suffer complications with customs. However, we believe in our product and we want to assure you that we work hard to deliver the best to our clients at the earliest possible time.
This campaign represents a big step to achieve our first production line and for the world to meet the new educational experience of oral hygiene for children. We need your support.
Join us and let's do it together!