Nagasaki – The Knife That Stays with You.Solingen | German craftsmanship and diamond sharpening create the best chef's knife at a reasonable price.
A beautiful knife without a sharp blade is like having a lovely food without any taste. What does a knife consists of? – Grip handle & Blade – if the blade is not sharp the knife is useless. Knives are in use for centuries & there are certain regions or countries that were famous for their art of craftsmanship & some are still considered the  Masters for making the best knives to this day.                          
`

Supported and featured by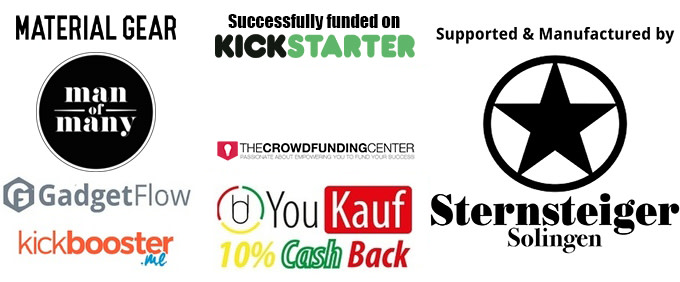 About Nagasaki
What makes this knife unique is it's combination of Japanese VG10 steel and it being hand-crafted in the city of Solingen, Germany. Where each step in the knifes production process goes through multiple quality control tests.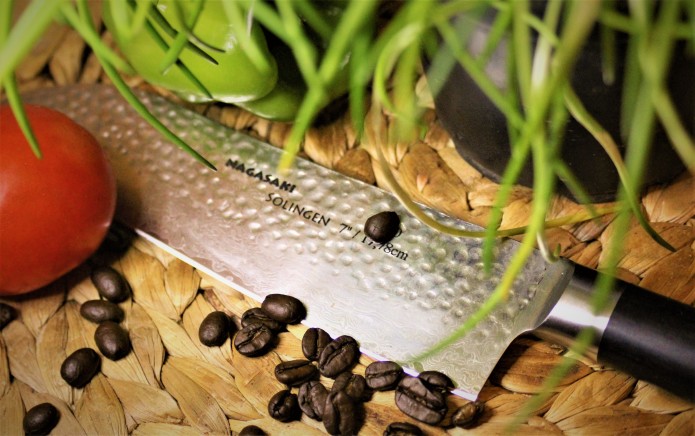 The blade is a Damascus blade made from Japanese VG10 steel hand-hammered & hand forged.
The blade has 67 cutting core layers which results in a higher durability of Nagasaki as compared to knives with normal VG10 steel having only 32 layers,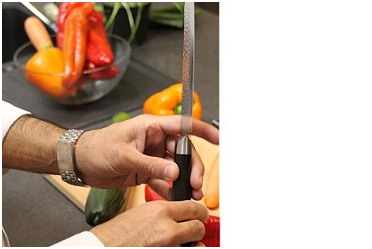 Nagasaki has 67 cutting layers compared to normal knives having 32 cutting layers
For an ideal grip the Micarta wooden handle adds elegance and is ideal for both right and left handed.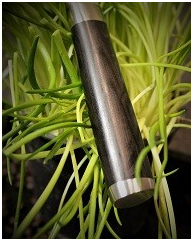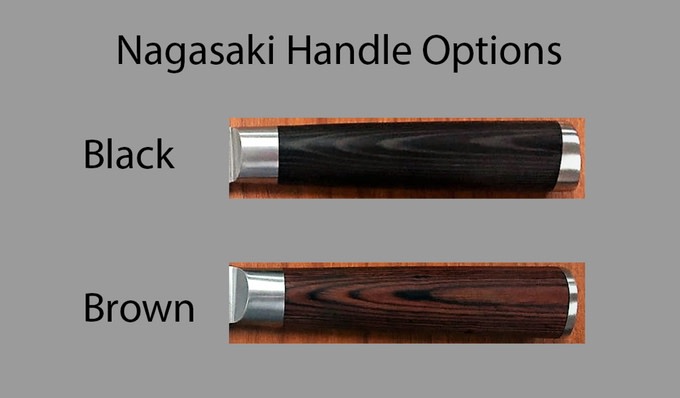 Micarta wooden handle, 2 colors Black & Brown
 Hammered finish helps to easily release food from the blade.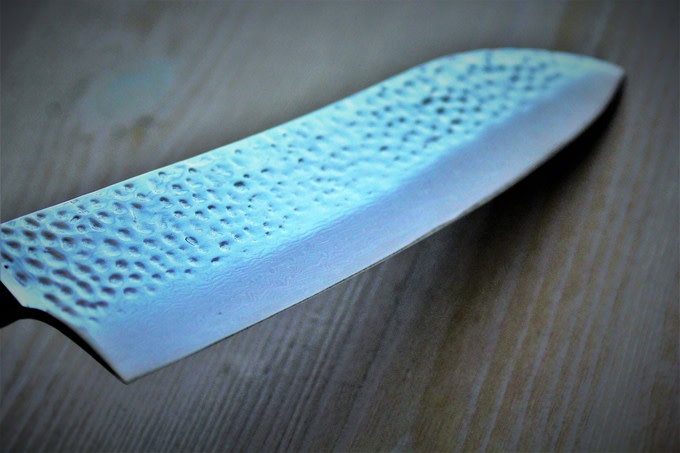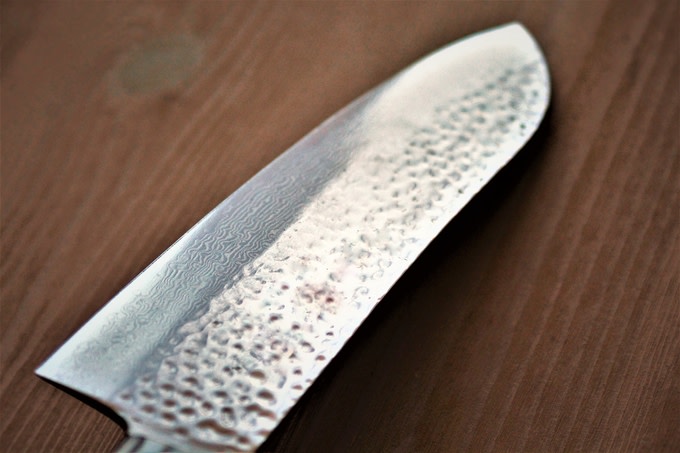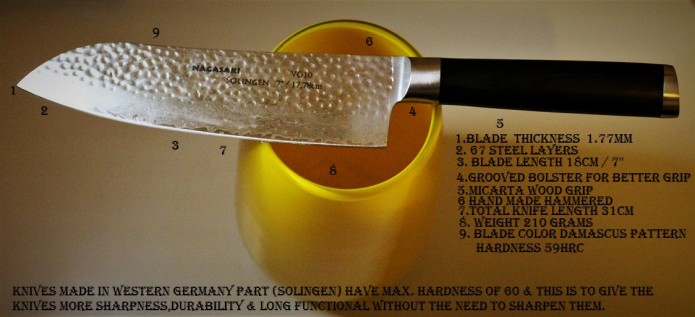 Technical & Measuring Characteristics of Nagasaki
Important: You will see lots of knives with hardness above 60, but in fact all Solingen knives have a hardness of HRC 54-60, which is ideal for durable and long lasting knives. The reason being the ability to easily resharpen the knife in all day use scenario, like a professional kitchen.
Scientific Logic: High hardness of steel means that a blade is more rigid & tensile. In case that it falls down the blade is more likely to break.
Nagasaki under quality tests: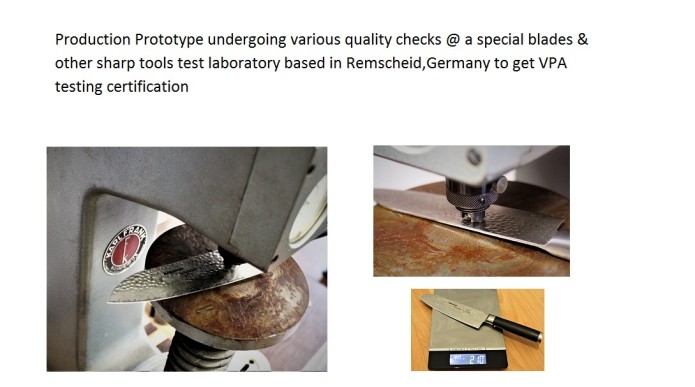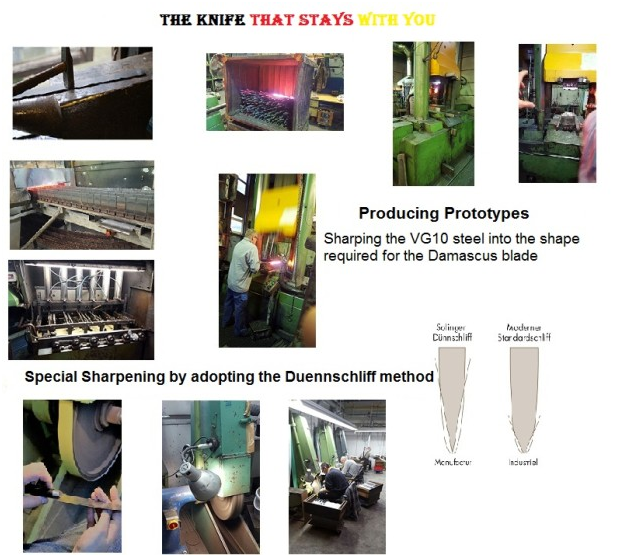 Balance, Grip & Blade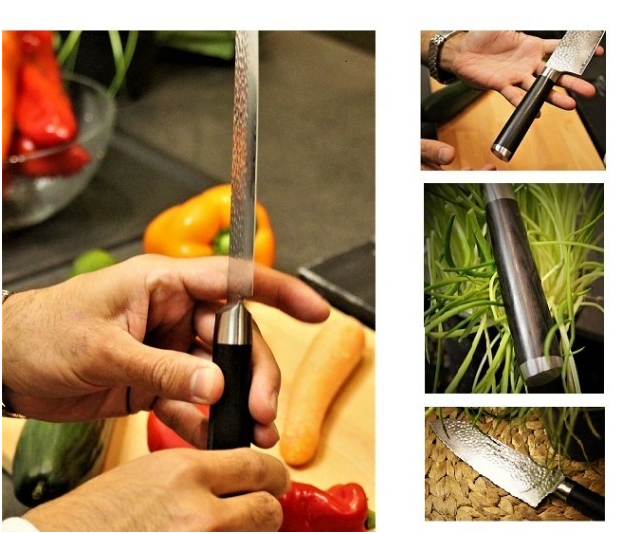 Nagasaki Edge Test
Why on Indigogo ?
Bringing this project to life is my goal. I already pumped in all my energy into this project.This is not for business,it is just to provide high quality product by eliminating the retail profit. So  people like me can get it at reasonable price.The retail price offered for the knife like this is between €165 – €215. At this stage i look forward to your help to raise € 4400.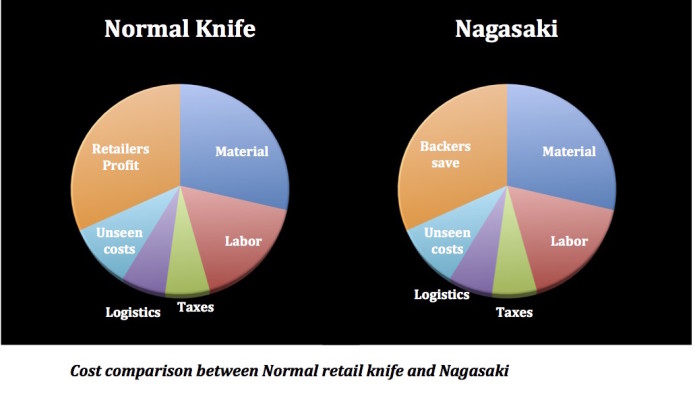 Why €4400?
Nagasaki is ready to undergo production, final prototypes  have been successfully developed & tested. This € 4400 is the amount that will go directly towards sourcing the expert labor needed to start the production. As this is the amount missing in my production budget. Backers please back me to bring this Ultra sharp Chef Knife that will stay with you for years into reality!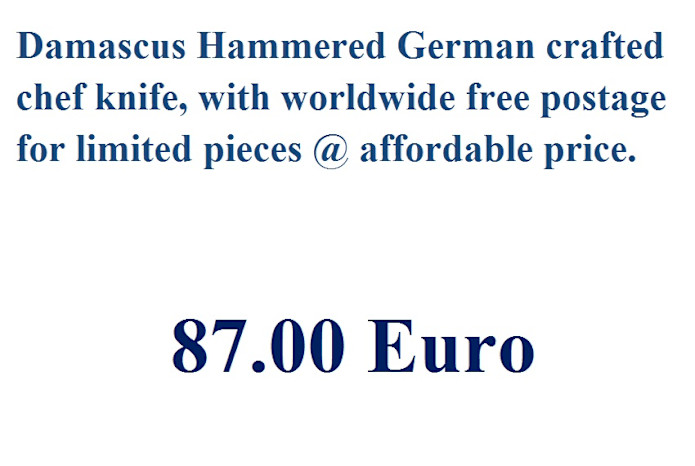 Timeline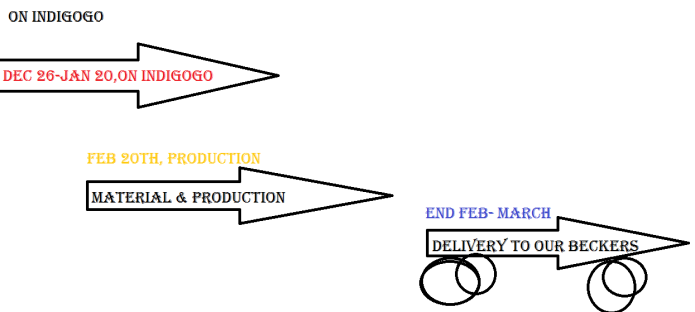 Appearance & Accessories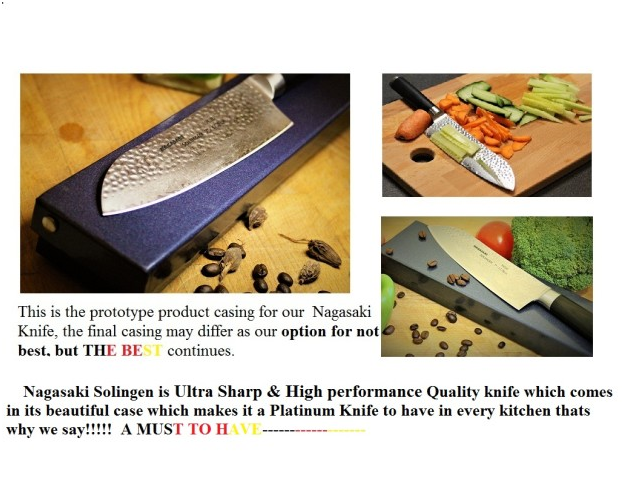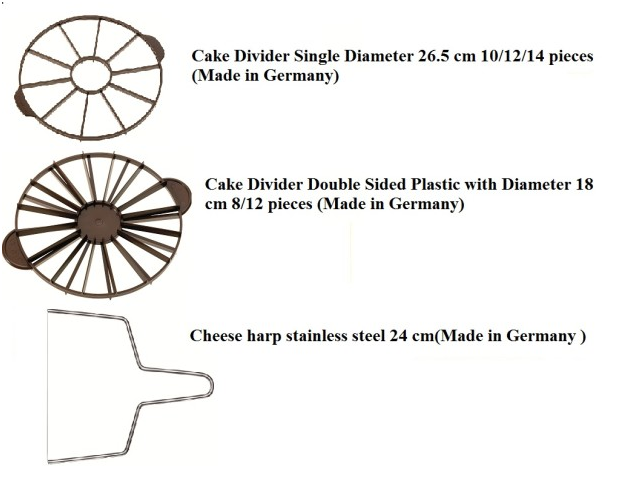 Risks and challenges
Biggest challenges that i see are delays, but they are minimal! Because, …
This is a mature project, the crucial risks are already a past tense.
Specifically:
The R & D is done.
The prototypes have been produced.
The first production run has been funded via Kickstarter.
A creditable German manufacturer is in harness and ready to begin. All of the knives video & photos you see in this campaign were produced by our German partner. However, unseen natural causes or factors which can delay may happen, but in such case the delay would be only of couple of weeks rather than months as the Prototypes have be produced and tested. We know how important transparency is and we commit to always keeping you in the loop about the status of our campaign.