Napoli Multi-Fueled Outdoor Pizza Oven | Napoli Multi-Fueled Outdoor Pizza Oven. Use gas, wood or charcoal to cook neapolitan style pizza.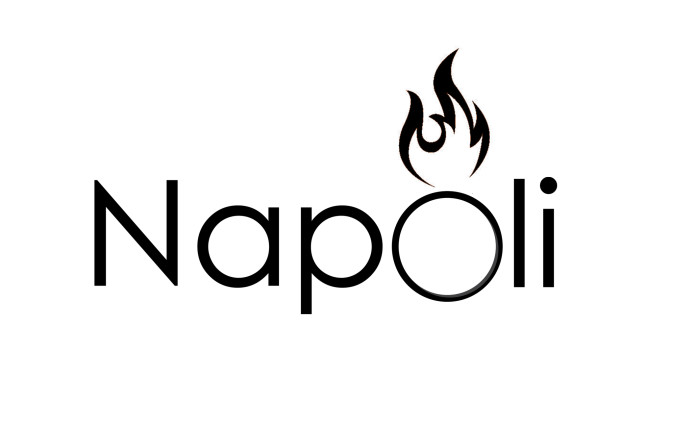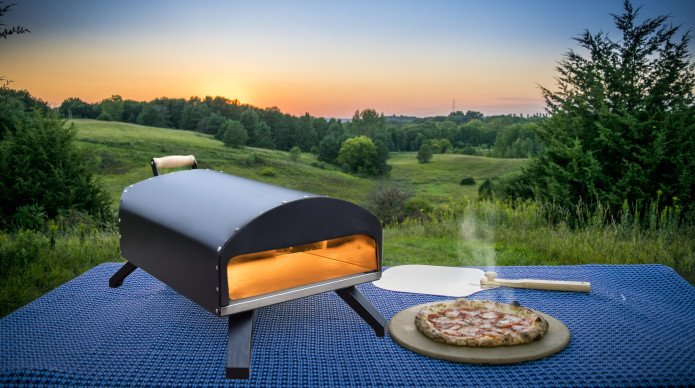 Introducing the Napoli Multi-Fueled Outdoor Pizza Oven. Our goal is to bring the most highest quality and easiest to use authentic multi-fueled outdoor pizza oven to everyone at an affordable price! At 900 degrees Fahrenheit, it can cook a Neapolitan pizza in less than 90 seconds.
Typical wood fired ovens are extremely expensive, take up a lot of space, and are not portable. The Napoli Multi-Fueled Outdoor Pizza oven is the solution to this problem. The Napoli is the most affordable, high quality, portable, multi-fueled outdoor pizza oven available. In addition to pizza, you can cook a wide variety of foods, including meat, fish, vegetables and dessert pizzas. This oven is extremely fun and addictive to use, provides amazing tasty Charcoal cooked, gas cooked, or Wood Fired results. This oven is lightweight and extremely portable, allowing you to take it with you to virtually any outdoor setting. Achieve restaurant quality results in your own backyard with the Napoli Multi-fueled outdoor pizza oven!
Being able to at temperatures of over 900 degrees Fahrenheit (much hotter than your standard in house oven) allows you to achieve a crisp outside, tender inside and perfect crust.
So Why Choose the Napoli?
Typical outdoor pizza ovens are large, non-portable and can cost thousands of dollars. 
Competitors that do offer smaller portable ovens, typically offer only one source of fuel for heating the oven, such as wood pellets. The Napoli Oven is multi-fueled, which means you can use wood pellets, charcoal, wood or gas. Competitors that do offer multi-fueled ovens charge over $600 for their units. During this campaign, you will have the opportunity to purchase the Napoli Multi-Fueled Pizza Oven for less than half that price, starting with our early bird special at $349! Also, competitors will use thin sheet metal walls, floor and ceiling. The Napoli uses thick fully insulated walls, ceiling and floor, with an overall superior build quality to any other portable multi-fueled oven on the market!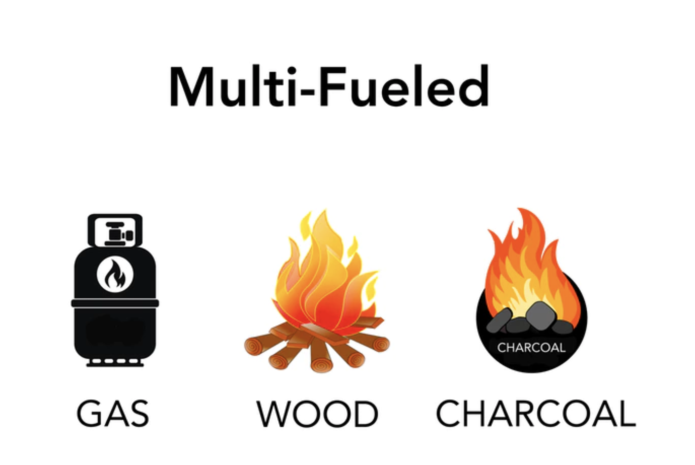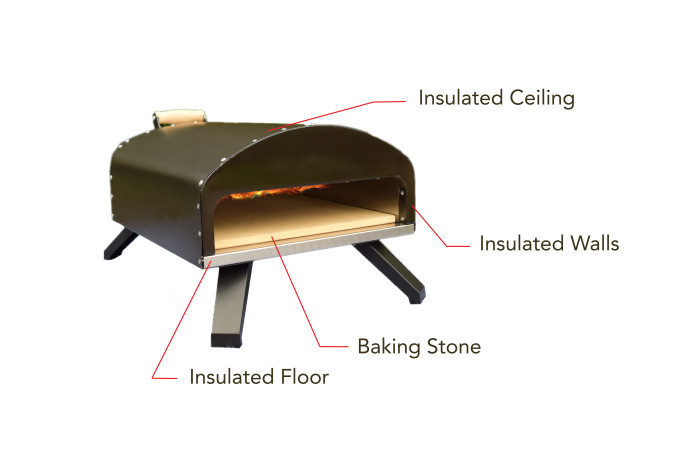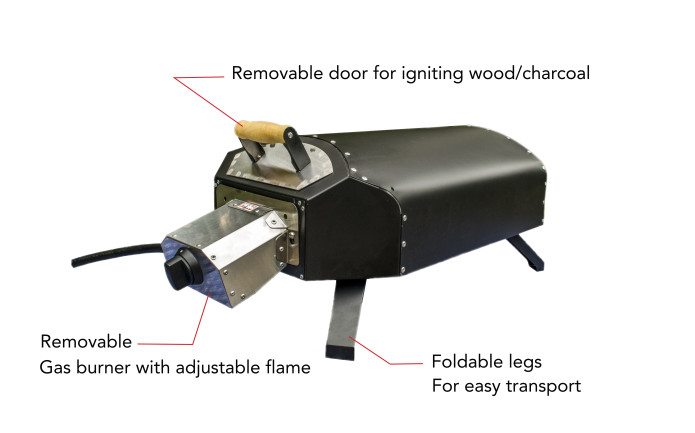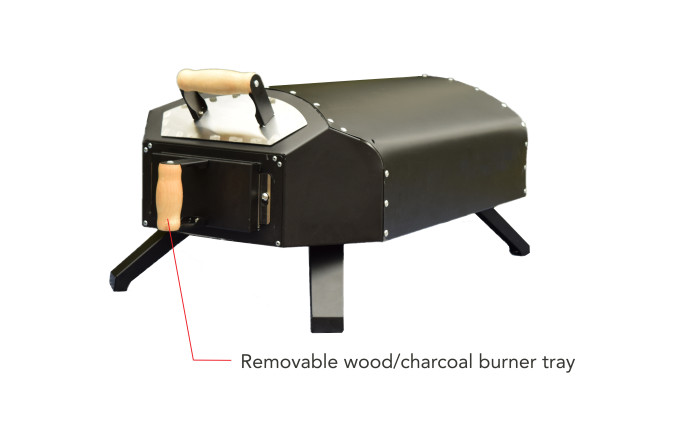 The fuels that can be used are your choice of: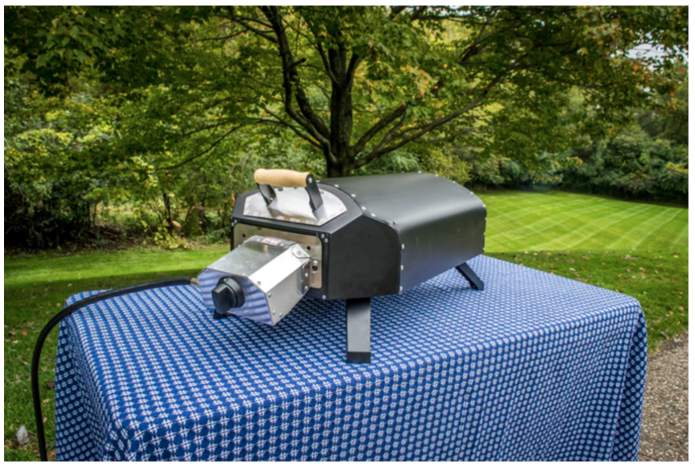 Wood, Charcoal or Wood Pellets (Below is the new updated tray. It is now larger and can accommodate more pellets, charcoal and larger pieces of wood)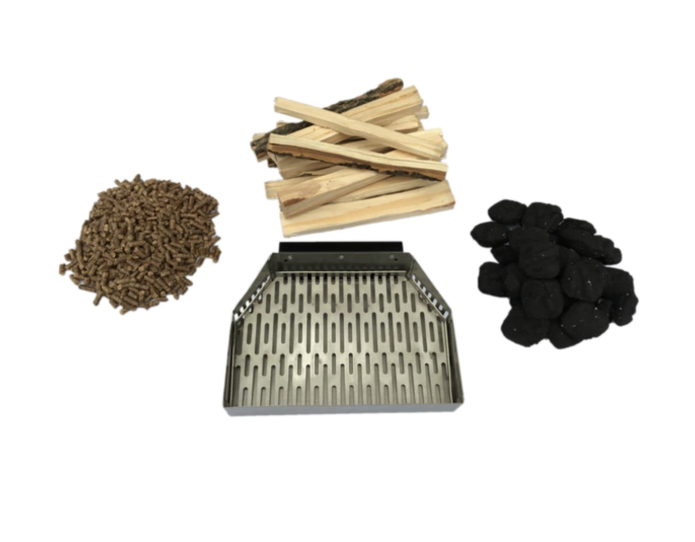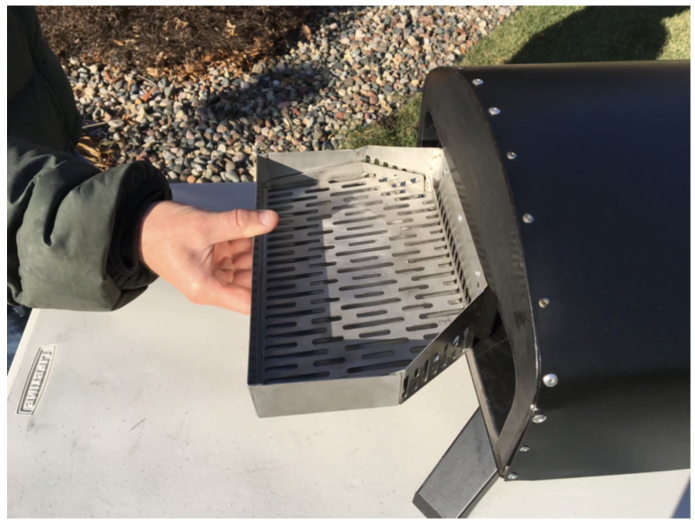 Insert the wood tray through the front of the oven and slide it to the back of the oven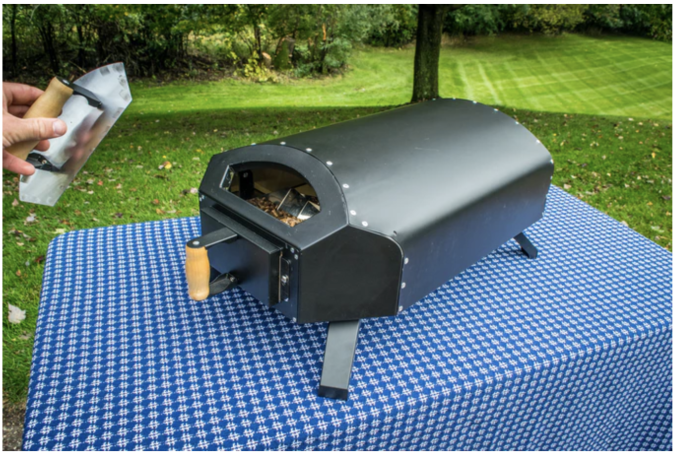 Because it is multi-fueled, you have the ultimate flexibility to cook a wide variety of foods at a multitude of temperatures.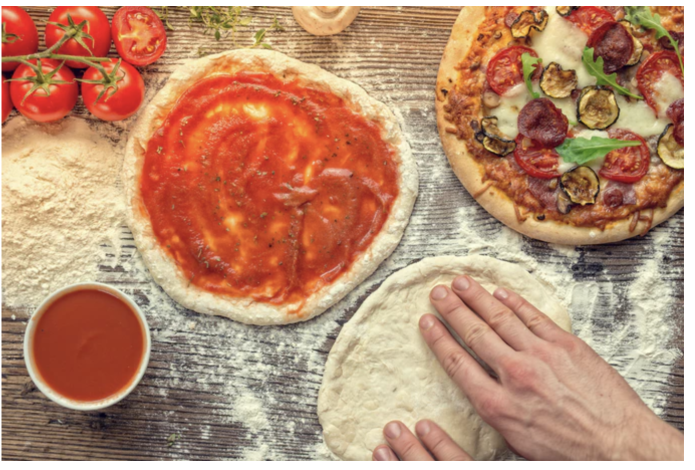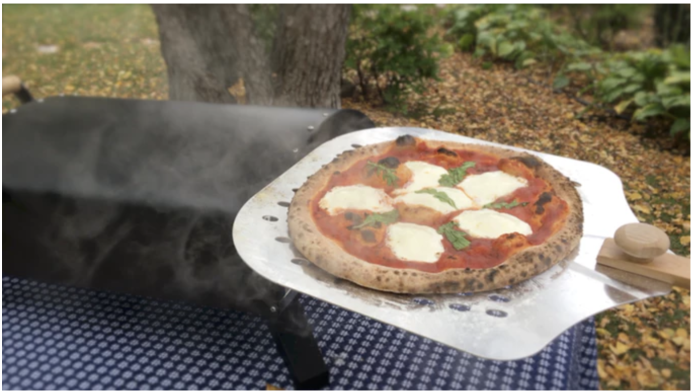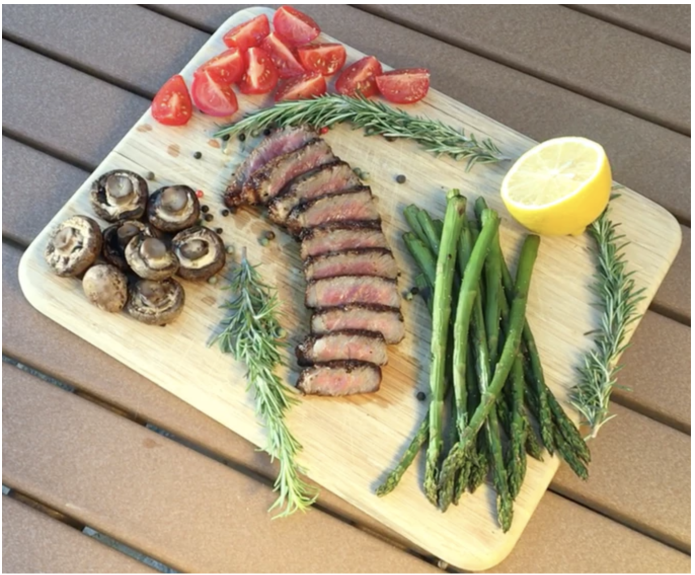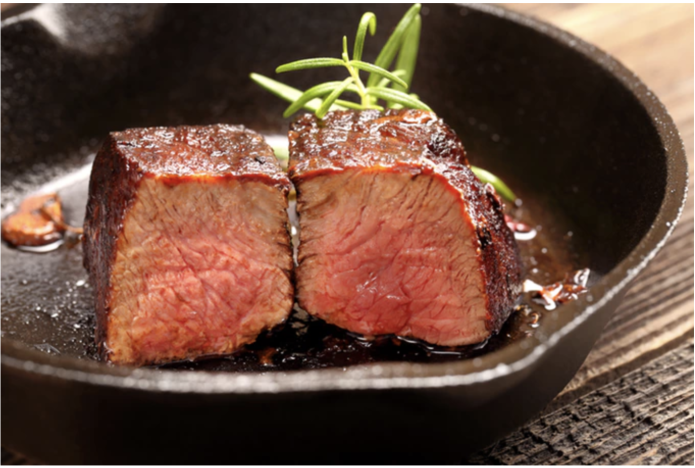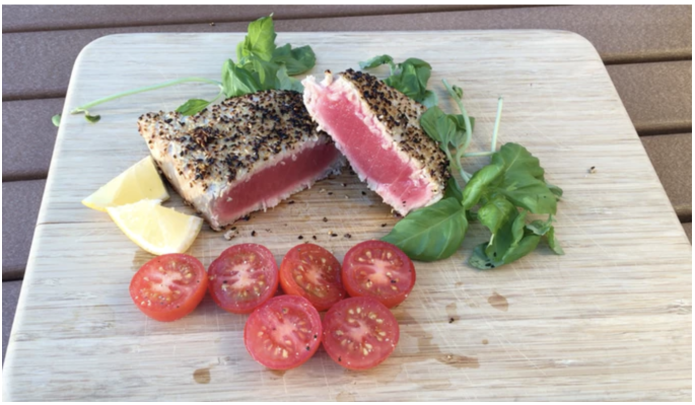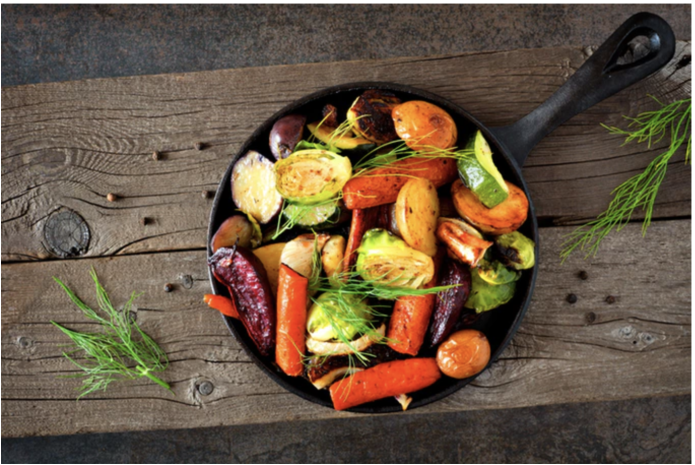 You can do it all with the Napoli Multi-Fueled Outdoor Pizza Oven. You don't even need a grill!
The Napoli is lightweight and portable allowing you to bring it with you to virtually any outdoor setting. 
What you see in these pictures and videos is our prototype, which shows a functional version of the Napoli. The production version will have all of these features that we have tested to ensure we are offering you the highest quality, functional oven.
We have identified important features that will ensure the high quality and functionality you will want in your oven. Some important features include:
Corrugated bottom to prevent warping from heat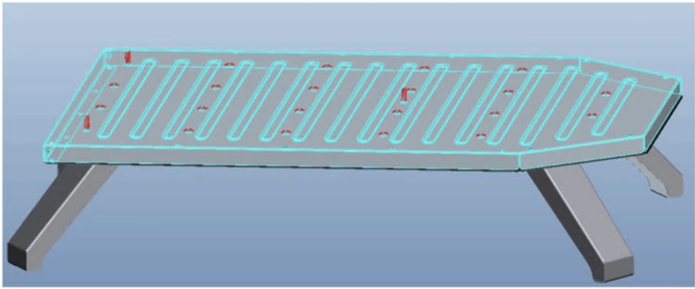 Corrugated flooring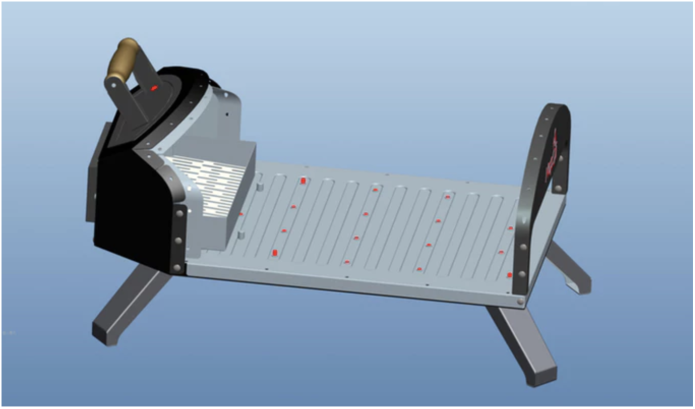 Corrugated floor to prevent warping of floor due to high heat
Insulated walls, ceiling and flooring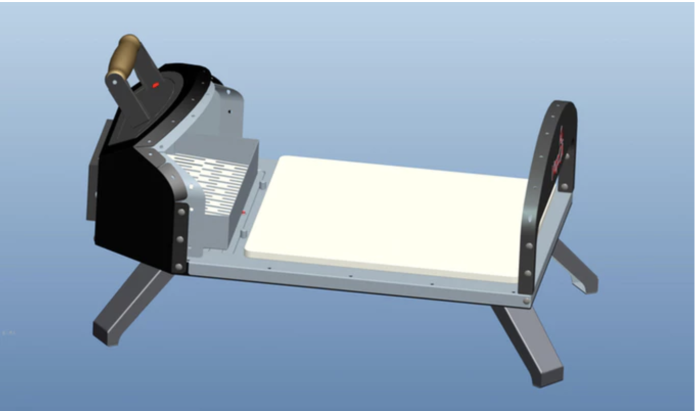 Cross section with baking stone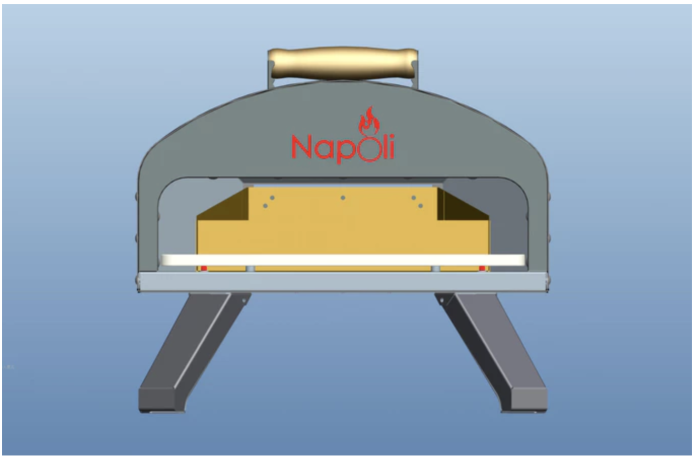 Front view with logo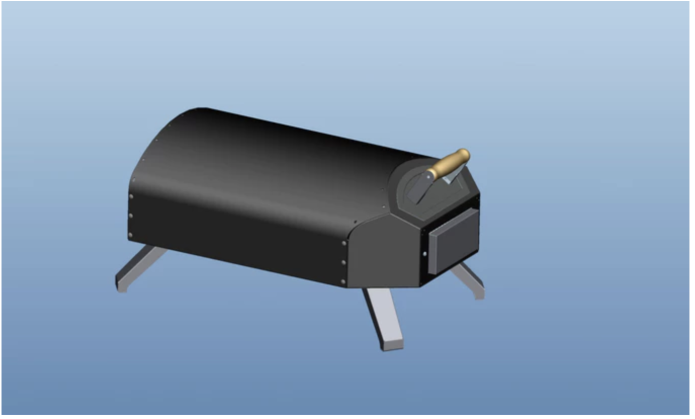 Side view
Below are technical drawings, showing the design process
Corrugated insulated floor to prevent warping. Durable legs added to the base. The legs fold in to allow for easier transport of the oven.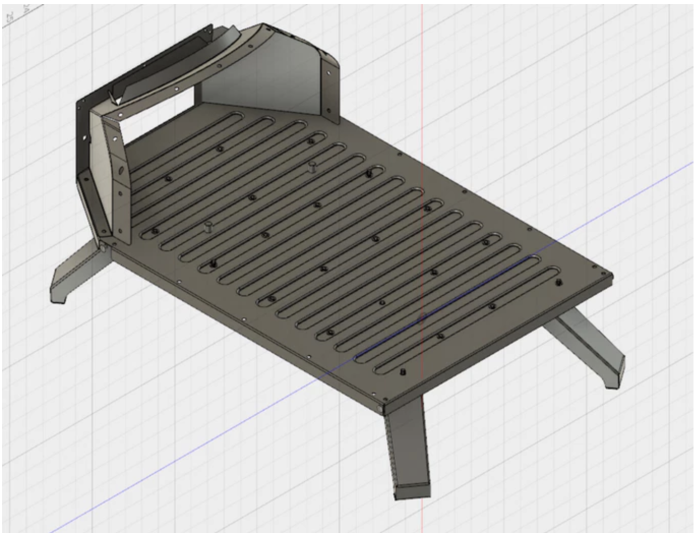 Back inner shell added and access doors.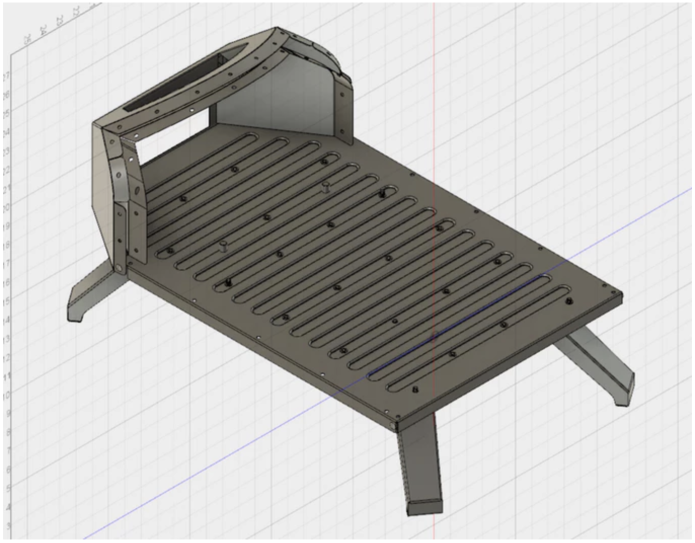 Back outer shell added, with insulation between the two layers. Back access upper hatch for loading/igniting wood or charcoal. Lower access opening for removable wood/charcoal tray and gas attachment.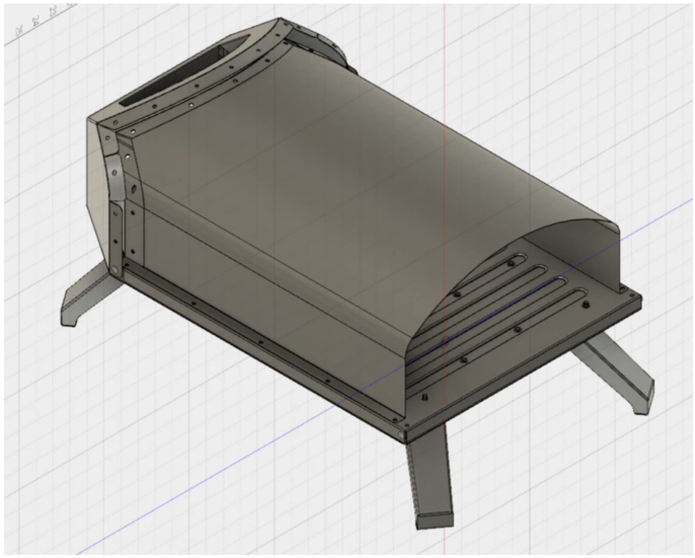 Inner main body shell added.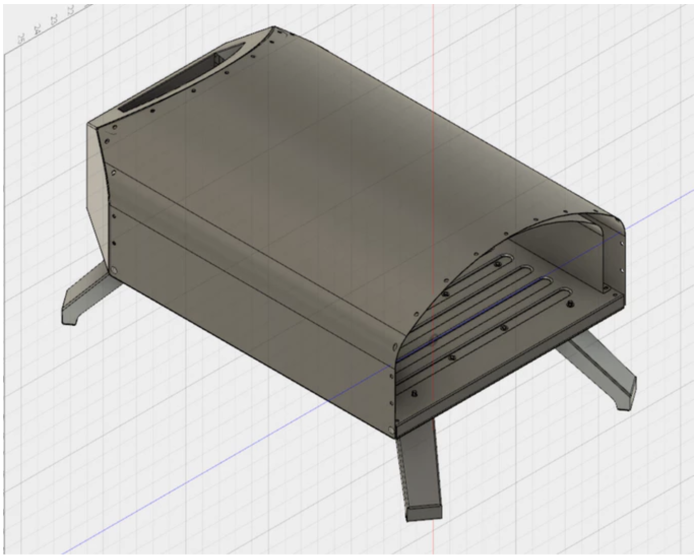 Outer main body shell added with insulation between the two layers.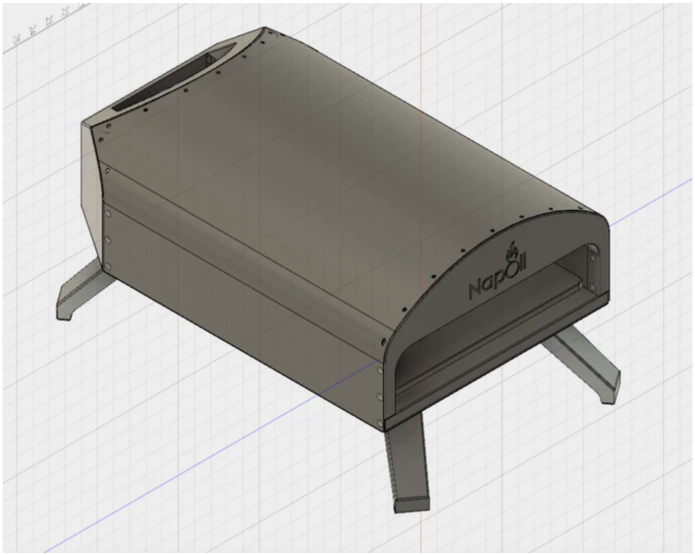 Front panel added.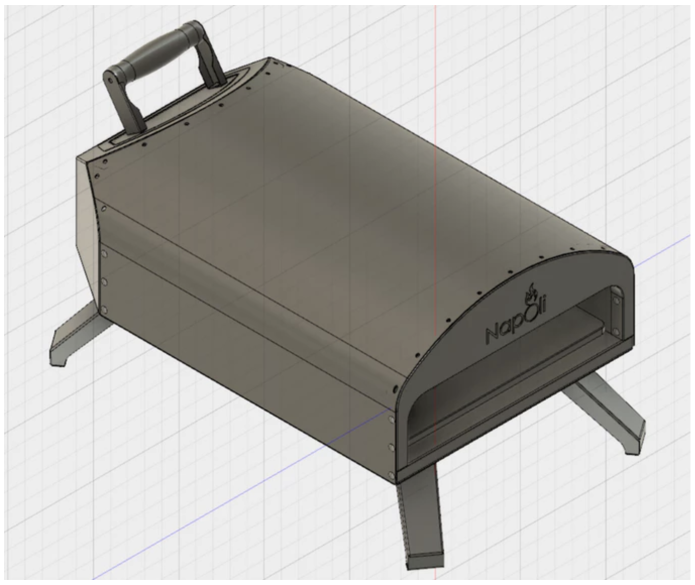 Removable door for back end upper access hatch
We have built multiple iterations of our prototype and we have tested and tweaked the design with each version. The version that we will build for you will be simple, fast and effective for cooking outdoors.
Our prototype is showing you we are ready to go to market with a quality product. You are going to get a polished version of what you see. Believe!
Dimensions (approximate)  
Height 7 in. and 10.5 in. with legs  
Width – 14 in. Depth – 21.375 in.  
Opening – 3.125 in. tall by 12.5 in. wide  
Pizza stone size – 12.375 in. wide by 13.5 in. deep  
Weight – 21 lbs.  
We are ready to begin tooling, so this will aide in the timeline of product delivery.