nCAP Pain Relief – A Drug Free Pain Solution | nCAP's "Neuro Capacitive" Technology, a non-adhesive, wearable, reusable, pain relief device.
THANK YOU TO ALL OF OUR SUPPORTERS!
The online store is now OPEN!
FAQ's Up Front!
Q. How many times can I reuse them?
A. The patches are very durable and will last a long time (Months, Years), as long as you keep them out of the washing machine.
Q. Will this help speed my recovery when I've overdone it during a workout or playing sports?
A. Post-exercise muscle soreness and injuries are familiar to every sports enthusiast, the pain relief patch will get you on the fast track to feeling great again!
Q. Do they hold up to sweat?
A. Yes they hold up very well to sweat, we have a few very sweaty users.
Q. Will the 4×4 work on my back.
A. Yes the 4×4 patch is a great workhorse, it can be used all over your body, you will find it to be a little more location specific than the larger one.
Q. Do I need a prescription
A. No prescription is needed to purchase one of our pain relief patches.
Q. Will your Patch work for Trigeminal Neuralgia? 
A. We have a user who has this condition and it works very well for them when placed behind their ear.
Q. I am old and my skin can't take adhesives, how can I use this patch?
A. The patch is non-adhesive and can be safety pinned to clothing in the desired location or can be laid upon while sleeping or resting. The patch does not require direct skin contact and can be placed above bandages or other protective garments.  The closer the proximity to the body the better. 
Q. How many patches can I wear at once?
A. We recommend beginning with one to understand how it is affecting your pain. You can then add more if needed.
Q. After applying patches, how long before they Really, Really begin to work?
A. The effect can be felt in minutes, this makes it easy to find the location that works best for your pain.
     
Q. Do you have to keep wearing it for the pain to remain gone?
A. Depending on what is causing your pain will determine this. For nerve pain that is actively being agitated the patch will need to be worn longer than pain from bruises and soft tissue pain from surgeries.
 
Q. After it's removed how long does the pain free effects last? 
A. What we have witnessed is the longer you wear the patch the longer you can go without it for chronic conditions. For other injuries the patch has helped remedy the condition in a shorter time than the norms.
———
The Basics – What Opioids and other Drugs do in Your Body
Typical pain relief solutions dumb down the signals in your nervous system, inhibiting your brain's ability to communicate with the sources of pain in your body. These drugs make it so that although you don't feel the pain, it never actually goes away. Alternatively, nCAP Pain Relief uses patented nanotechnology to enhance your body's own energy and natural frequencies – instead of blocking or reducing the pain signals. nCAP Pain Relief Patch does not inject electricity into your body like Transcutaneous Electrical Nerve Stimulation (TENS) units. nCAP Pain Relief Patch has no external power source, batteries or cords. nCAP Pain Relief Patch is NOT a transdermal patch delivering drugs or herbal concoctions into your body. nCAP Pain Relief Patch does not need to have direct contact with your body and can be used on top of clothing or slept on under a sheet. nCAP Pain Relief makes it so that your brain can effectively communicate with your source of pain to enhance the healing process so that you can take back your life!

Problem- The Need for Opioid Free Pain Relief
One in three people worldwide suffers from chronic pain! Chronic pain interferes with your life, impacting your mood, limiting your activities and preventing you from sleeping. There are many methods to relieve pain: prescription drugs and procedures, over the counter plasters and patches, herbal and other natural recipes. Most all of these are designed to dumb down your nervous system in an effort to slow the pain signals and stop them from reaching your brain!

Solution – The nCAP Pain Relief Patch! 
nCAP Pain Relief Patch enhances these signals bi-directionally –  allowing your brain to clearly receive the pain signals, and then assist your body's natural healing processes in delivering the needed help. This bi-directional process allows your brain to focus more on healing and less on the ouch! Your pain level is lowered and a feeling of well being is re-established. Get your life back!
Examples of what can be treated with the nCAP Pain Relief Patch: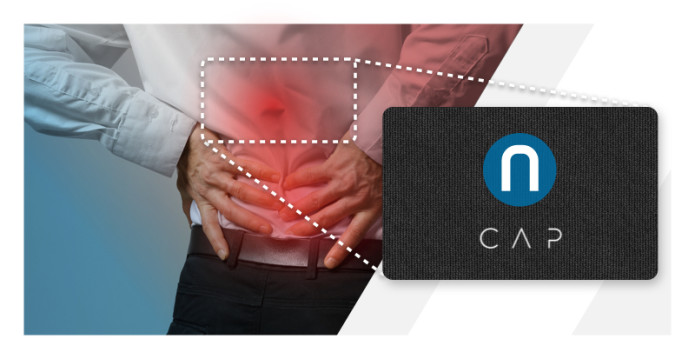 Back Pain Relief
Lumbar – Nerve – Slipped Disc – Muscle Strain – Sciatica – Pinched Nerve
nCAP Pain Relief can help with your back pain and get you up and going again. Simply place nCAP Pain Relief directly above the location of your pain. Pause your activity for a short time while the pain fades. Get your life back!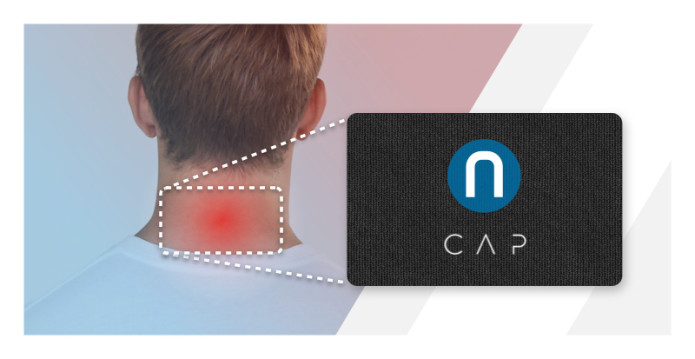 Neck Pain Relief
Neck Pain – Cervical Pain – Whiplash – Muscle – Disc – Strain – Fibromyalgia
nCAP Pain Relief is a drug-free home remedy device that can help with your pain in the neck! Simple to use, just place nCAP Pain Relief slightly above or directly over the area where you are experiencing pain, pause your activity for a short time, then feel the relief as the pain leaves your body! Say goodbye to your neck pain!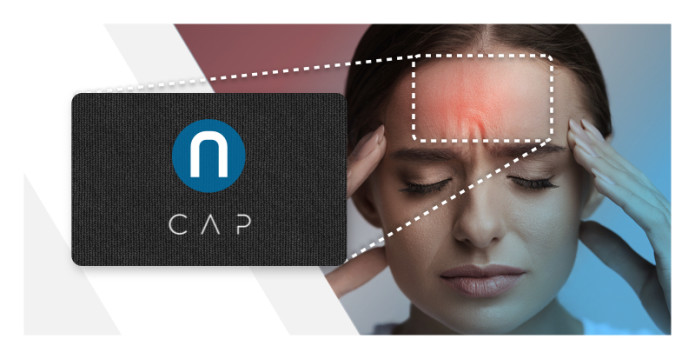 Headache Pain Relief
Tension – Migraine – Sinus – Trigeminal
While there are many different types of headaches, nCAP Pain Relief can help with all of them! Simply place nCAP Pain Relief across your forehead, pause your activity for just a short time and say goodbye to headache pain.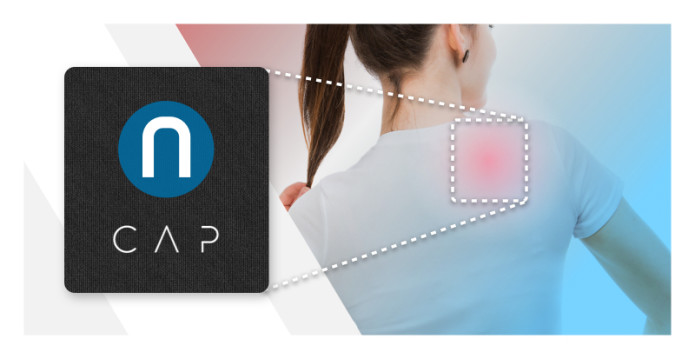 Shoulder Pain Relief
Avascular Necrosis – Brachial Plexus – Collarbone – Bursitis – Cervical – Dislocated – Frozen – Rotator – Separated – Joint – Blade
nCAP Pain Relief can help you with your shoulder pain challenges. Fast at home solution, simply place nCAP Pain Relief over the top of your shoulder, pause your activities for a short time – the pain will be reduced or eliminated. Put pain in its place!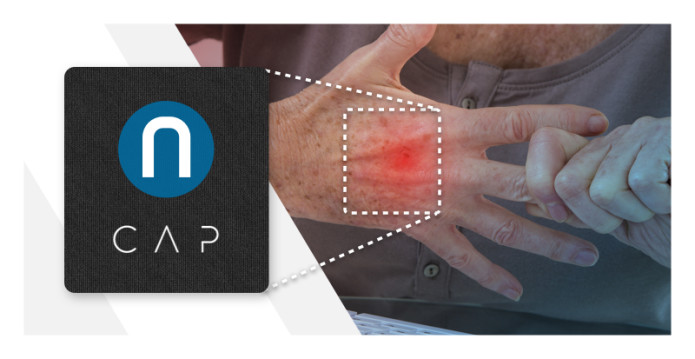 Arthritis Pain Relief
Joint – Inflammation – Rheumatoid – Osteoarthritis – Lupus – Inflammatory – Degenerative – Metabolic – Reactive – Childhood – Fibromyalgia
Arthritis is very painful and limits your daily activities. nCAP Pain Relief can help you by reducing or eliminating your arthritis pain. It's simple to use, place nCAP Pain Relief near your pain, sit back and in a very short time your arthritis pain will fade away! Regain Your Life!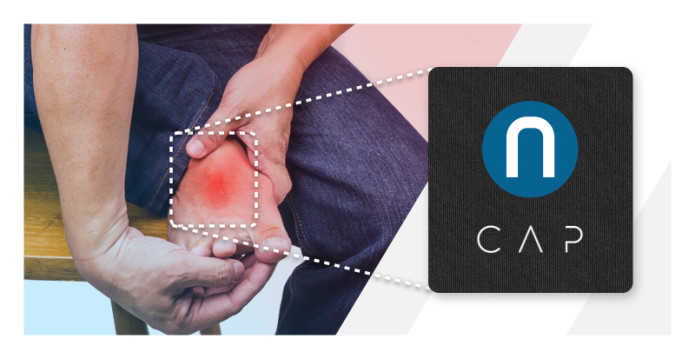 Gout Pain Relief
Big Toe – Ankles – Heels – Knees – Wrists – Kidney Stones – Fingers – Elbows
Ouch! Gout pain is very painful! nCAP Pain Relief is one easy solution that can help! A drug-free alternative to gout pain relief, simply place nCAP Pain Relief on your ankle or the top of your foot. Pause your activity while the pain fades away! Stomp out pain today!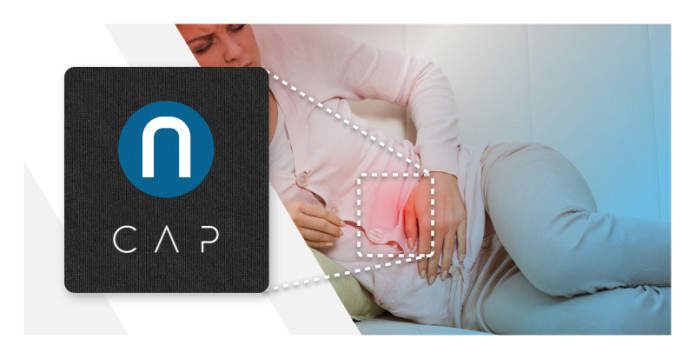 Menstrual Pain Relief
Menstrual Pain – Cramps – Periods
nCAP Pain Relief can help when you are experiencing menstrual pain, cramps, or periods. Simply place nCAP Pain Relief Patch just above your belly button on the side closest to the pain. Pause your activity for a short time and feel the pain fade away.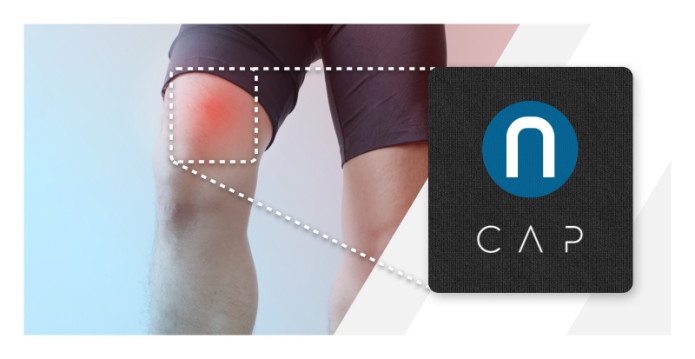 Knee Pain Relief
Ligaments – ACL – MCL – Meniscus Tears – Arthritis – Floaters – Cartilage – Tendinitis – Chronic Knee Pain
Using nCAP Pain Relief can help chronic or intermittent knee pain. It's simple to use! Place nCAP Pain Relief a few inches above your knee, stop your activity for a short time and feel the pain fade. Kick knee pain to the side!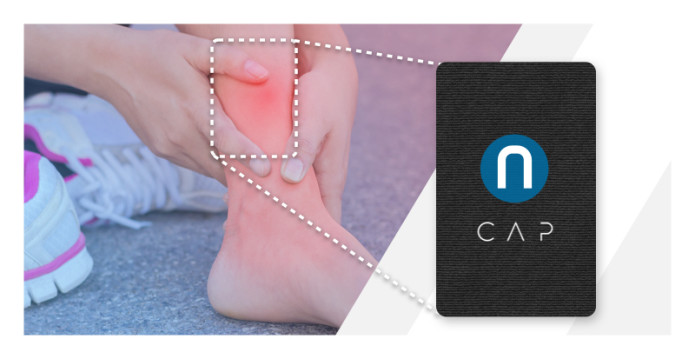 Foot Pain Relief
Plantar Fasciitis – Arthritis – Neuropathy – Metatarsalgia – Tendinitis – Corns – Hallux Rigidus – Sprain – Claw – Hammer – Fallen Arches
nCAP Pain Relief can help if you or a loved one suffers from Plantar Fasciitis, Arthritis, Neuropathy, Metatarsalgia, Tendinitis, Corns, Hallux Rigidus, Foot Sprain, Gout, Claw Toe, Hammer Toe, Fallen Arches and other foot challenges that are causing you pain! Simply place nCAP Pain Relief above your ankle bone, pause a short time from your activities and feel the pain fade away! Stomp out pain Today!!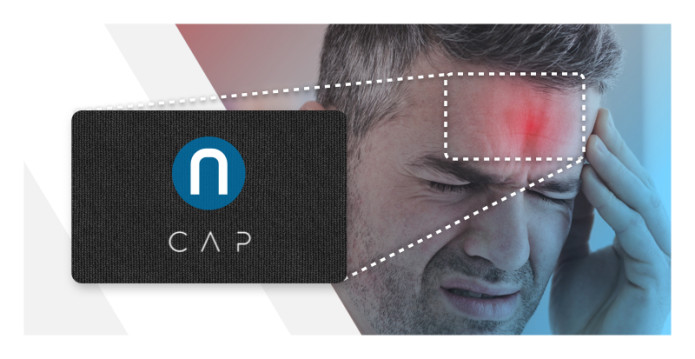 Nerve Pain Relief
Diabetic Nerve Pain – Pinched Nerve – Neuropathic Pain – Damaged Nerves
Nerve pain can be one of the most annoying types of pain. Misfiring nerves create Phantom Pain – one of the biggest pain culprits. nCAP Pain Relief can help alleviate these rogue signals, reducing your level of discomfort. Simply place nCAP Pain Relief Patch above the area of discomfort, pause your activity for a short time. Feel the pain level slowly fade away!
Testimonials
"I was born with a severe case of club feet and had casts, leg braces, and surgeries all before the age of 3. Anytime I play sports or work in the yard I can barely walk the next day and I have tried every pain remedy on the market including orthopedics, painkillers, inserts, you name it. Nothing has relieved the pain like the nCAP Pain Relief Patch. After working 8 hours in my yard one weekend I wore the patch to bed and I woke up the next morning with no pain in my feet. This is the best pain relief product hands down. I'm a customer for life." Jay, 33 years old
Take Your Life Back!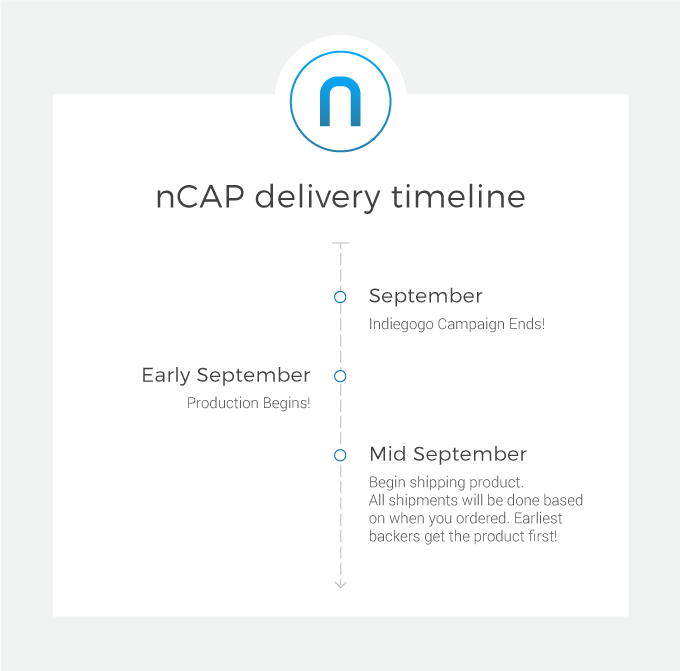 The Boring (but cool) Technical Details of How it Works – The Body's Neural Network
The human body is operated by electricity; this electricity is generated from chemical reactions within our cells. 
Very tiny electrical signals pass from one cell to another through a neural network comprised of Dendrites, Axons and the Synapse Gap between the two. Either Sodium-Gated or Calcium-Gated Ion Channels in the Plasma Membrane generate the electrical action potentials in human cells. Pain medicine and herbal remedies reduce the effectiveness of these ion channels to pass the electrical signal, thus reducing the intensity of the pain and other signals to and from your brain. Reducing these signals to very low levels by overdosing on pain medicine can cause death. 
Pain Relief using Drugs and Procedures
Many different types of professionals and non-professionals treat pain. 
Chiropractors, Massage Therapists and Holistic Practitioners use various body manipulations, creams, rubs, heat, vibration, Acupuncture, braces, shoe inserts, magnets, herbal serums and supplements in an attempt to relieve the pain symptoms and possibly the source of the pain. Mainstream medicine uses drugs and procedures in an attempt to accomplish the same results.
Non-Steroidal Anti-Inflammatory Drugs and Acetaminophen (NSAIDs), Anti-Depressants, Anti-Convulsants (Anti-seizure) Medications, Muscle Relaxants and Opioids are all examples of drugs that dumb down these natural signals in your body. Of course, these medications have side effects; some of the most common include addiction, developing a tolerance that renders them ineffective, or physical dependence in the form of drug withdrawal.
More invasive medical injection procedures include Epidural Steroid Injection, Facet Joint Injection, Lumbar Sympathetic Block, Celiac Plexus Block, Major Joint Injections (Knee, Hip, Shoulder), Occipital Nerve Blocks, Sacroiliac Joint Steroid Injection and Stellate Ganglion Blocks. These involve injecting medication into your body.
Even more invasive are the procedures that destroy nerve endings in your body like Radiofrequency Nerve Ablations and Kyphoplasty (Balloon kyphoplasty), Facet Joint Denervation, Discography, Dekompressor Discectomy, Percutaneous Disc Nucleoplasty, Vertebroplasty, Laminectomy, Fusion, Foraminotomy, Osteotomy and Spinal Cord Stimulation.
nCap Pain Relief Patch works in harmony with your body, enhancing its natural pain healing mechanisims. Reclaim your life!
nCAP Pain Relief Simple and Easy to Use!
The nCAP Pain Relief Patch comes in different sizes to meet your pain relief needs. Smaller sizes for legs, arms and ankles. Larger ones for back pain, leg pain and upper body.