Noble Roots Kitchen | A catering business with a social impact.
We are a group of designers that believe design can solve some of our communities' toughest issues. 
Nearly 200,000 Denver residents lack convenient access to fresh, affordable food. Many of these residents have to travel more than an hour by bus just to buy fresh produce. Because fast food is more readily available, they are more likely eat high calorie food with low nutritional value. They are also more likely to be obese, suffer from chronic illness and get certain types of cancer.
Noble Roots Kitchen is a buy one, subsidize one catering business that will provide healthy food to businesses as well as food desert communities.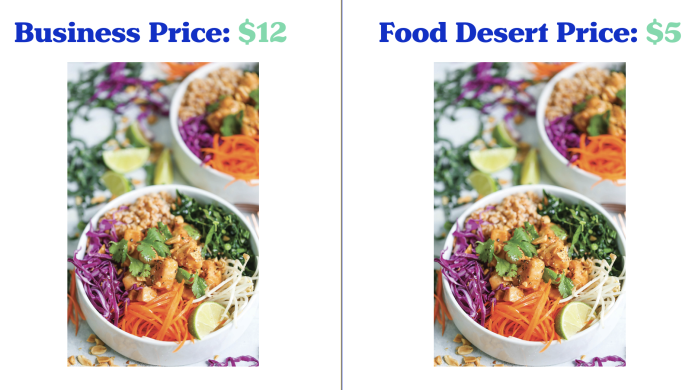 Research shows that putting a supermarket in food desert communities won't solve the problem. Education is key to changing food buying habits. Noble Roots Kitchen plans to partner with nonprofits working in these areas to bolster their nutrition and healthy cooking programs as well as launch our own.
Our goal is to raise $5,000 to launch our catering business and make an immediate impact in food desert communities. These funds will cover the following:
Business license and permit
Kitchen rental space
Kitchen equipment
Eco-friendly packaging
Transportation
Website
We believe all Denver residents deserve convenient access to fresh, affordable food. With your help, we can get cooking!
Thank you for your support, 
The Noble Roots Kitchen Team