Noel Family Distillery | Community Grown. Family Made. Help support the beginnings of the Noel Family Distillery!

The Noel Family Distillery is a craft distillery and tasting room in Donaldsonville, LA launching soon.  
Our distillery sits on the banks of the mighty Mississippi River in Donaldsonville, Louisiana, where five generations of the Noel family have been born and raised. This is the heart of sugarcane country.  
Our family's passion and expertise will be poured into every bottle, resulting in a truly exceptional line of craft-spirits perfected with natural flavors – an accessible luxury for anyone who wants an authentic Louisiana experience with every sip.
But…We need your help! 
Innovative Spirits 

Join Our Movement
The brand we are building is thoughtful, community-driven, quality-focused, & innovative.
You don't have to be a resident of Donaldsonville to be a part of our community, to appreciate what we are doing for our city and state, and to value the craft spirits industry in Louisiana.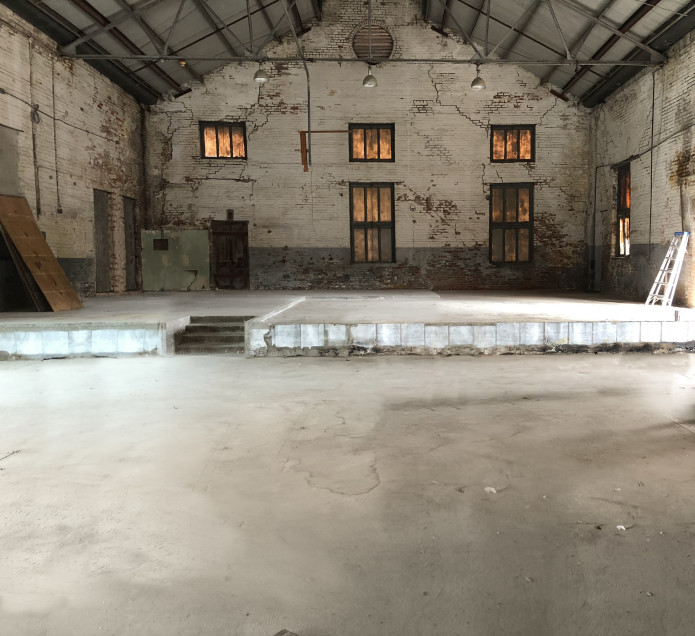 "We want to bring the beauty of southern culture and a love for the craft together for anyone and everyone to enjoy," says Natalie Noel when asked about her vision for the Noel Family Distillery and their thoughtfully curated array of spirits. "We are a family business, and we are community-driven in every aspect – from cultivating the crops to distilling to distributing. Our passion and our heritage are laced throughout the entire process, and that's something worth sharing."
Community Grown. Family Made.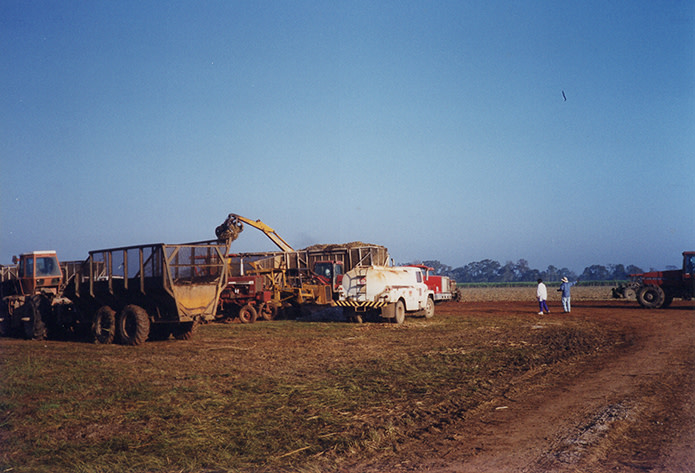 People don't often emotionally connect with a distillery or spirits brand.  We know most people will continue to grab the same rum or vodka they always chose but for those who expect more than just "whatever you got" – will appreciate what drives us.  
The Noel Family Distillery is a majority woman-owned distillery. Donaldsonville native Natalie Noel, together with her father, Master Distiller Chip Noel, has partnered with local sugarcane farmers to create a truly community-driven distillery which transforms locally-harvested crops into the family's delicious spirits.
Our spirits are not just a fusion of high-end ingredients, diligent processes, and generations-old family recipes. They're also the tangible culmination of the grit, passion, and heart of our sugarcane farmers.
We are creating a brand with a foundation that is community-driven  – we will tell the stories of the farmers and people that make our products and community special with every spirit we release. 
A Family Business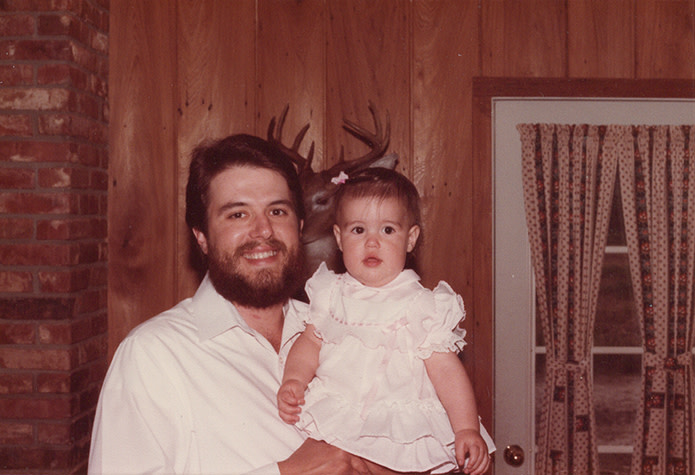 (Chip and Natalie, 1984)
During Christmas of 2016, Chip revealed to Natalie his dream of opening a distillery. Through his career as a pilot, he was fortunate to travel around the world and enjoy delicious spirits, especially premium aged rum.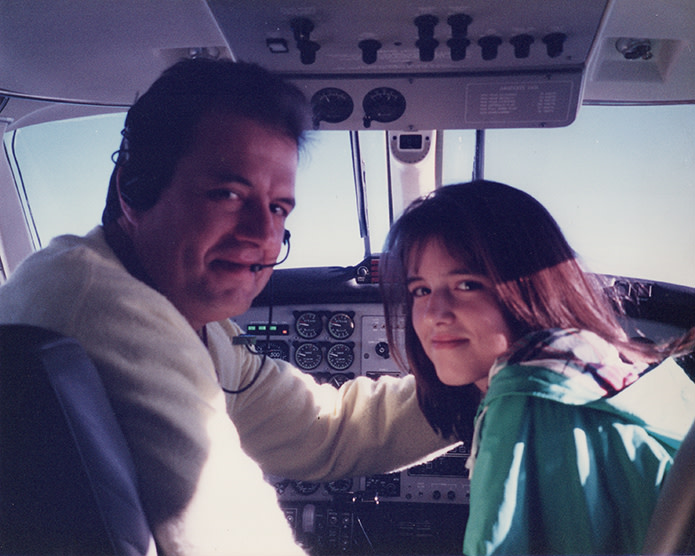 (Chip and Natalie, 1994)
As a lifelong resident of Donaldsonville and son of a second generation sugarcane farmer, he often wondered why no one had turned the sugarcane into rum or another fine spirit. He envisioned that the blend of aged rum distilled with fresh-pressed Louisiana sugarcane juice, molasses, cane syrup, and fresh sugar would make the spirit a bit more Southern and the layers more complex – not to mention, delicious.
Natalie, who earned an MBA from LSU and runs her own marketing agency, felt the marriage of these ideas would be an amazing opportunity to show the passion and products of Louisiana in a unique, delicious, and festive manner. "I have always loved the way spirits and cocktails can bring people closer together and create community, especially here in Louisiana. It's practically a way of life." In bringing her father's dream to life, Natalie says, "I jumped at the chance to create something special that people could enjoy with those they love the most. People having a great time because of something my dad and I made is a super cool bonus, too."
Why Donaldsonville, LA?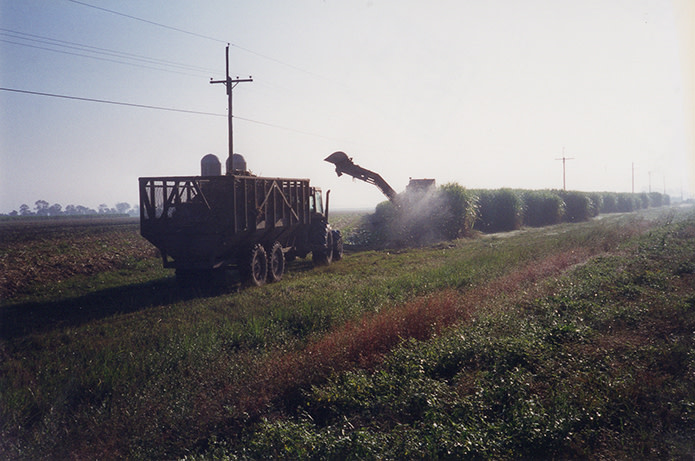 Geographic Advantages  
The foundation of our business is built upon partnering with our local cane farmers, taking advantage of our close proximity to our local sugar mill by opening up a world-class distillery right in the heart of sugarcane country.  Millions of pounds of sugar are harvested and processed in our area each year.
In addition to the traditional sugar and molasses, we will produce a unique product known as Rhum Agricole. Originally native to Martinique (like Champagne is to France), Rhum Agricole is made from fresh-pressed cane juice which means the fermentation process must begin within hours of the cane being pressed. This process is only possible for distilleries located within literal miles of the sugar mill, and due to the consolidation of mills over the past decade, there are fewer mills in operation. Fortunately for us, there is one within 15 miles of Donaldsonville, our hometown.
By being perfectly situated to help us produce this rare Rhum Agricole, Donaldsonville is uniquely positioned to house the Noel Family Distillery. The delicious result will be a rum that is complex, distinct, and unlike any other rum in the world.
Economic Impact
Leroy Sullivan, the mayor of the city of Donaldsonville, believes that the development of the Noel Family Distillery will "bring an economic impact to the city" and the surrounding areas, attracting locals and tourists alike for this unique taste of the south. Beyond the delicious sips, visitors can come to the distillery to get a firsthand look at how the product is made and bottled or to simply pull up a chair and enjoy a glass of the curated spirits and cocktails at the bar.
Historical Building
Our distillery is being built in a building that was erected in the late 1800's. It has a storied past as the former power and light plant for the city of Donaldsonville, and we are excited to restore this historic gem. Upon completion, it will stand as a modern facility with nods to its past, and it will function as a destination for fine spirits lovers to flock to from around the world.
Here's where we are: 
For the last two-and-a-half years, we have been working hard on renovations to our physical location as well as completing necessary business steps. We have already:
Signed a long term lease for the distillery building
Received our permit to distill from the TTB
Completed our architectural and construction drawings
Ordered our handmade stills from Germany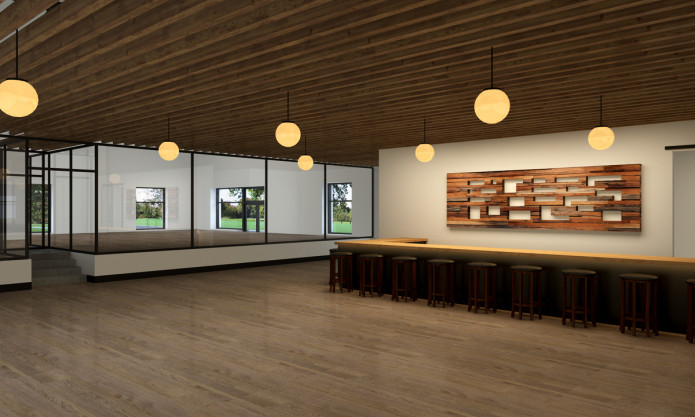 (Mockup of tasting room)
Since we're doing this from the ground up, we are now in the middle of a big push to raise capital. With no underwriters, our biggest supporters so far have been our friends, family, community farmers, and hopefully YOU. We are so grateful to everyone who has believed in our dream, and we are excited about the future of this unique distillery.
So, who can help us?
Anyone and everyone who loves fine-crafted spirits. Anyone who believes in the power of small businesses to help revitalize the community around them. Anyone who endeavors to support rural communities and the work of our farmers. Anyone who derives joy from helping others achieve their dreams.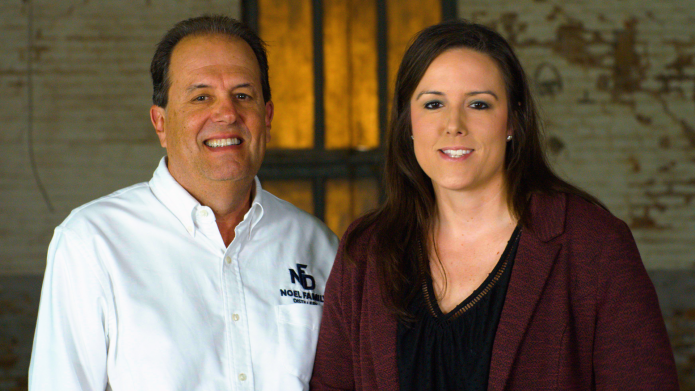 Whether you contribute with a small donation or large scale investment, we are eternally grateful to you for getting us one step closer to our goal.
So How Do You Fit In?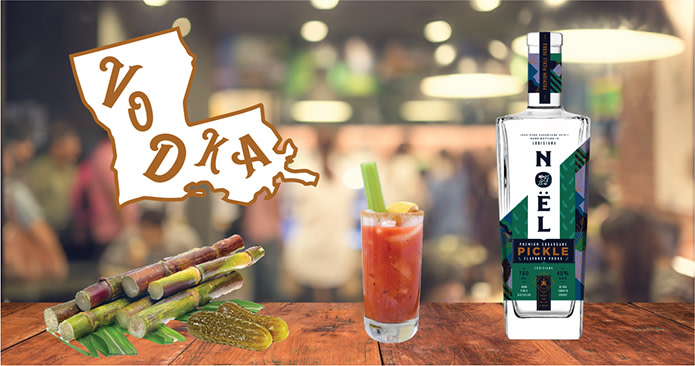 Have you ever thought about starting a distillery or thought it would be cool to invest in one?  Now is your chance!
We are so close to the finish line after two-and-a-half years of working hard to make the Noel Family Distillery a reality, and with your help, our community-driven distillery can begin producing our delicious spirits.
Our goal is to raise at least $20,000 but we would certainly welcome anything above that to help pay for the remainder of our still and build-out, which includes our beautiful tasting room. Your support will also help us install the mandatory (but extremely expensive) high hazard, explosion-proof lights for the facility.
We can't truly be a community-funded distillery without your help!
Making A Difference
Your contribution to our dream is literally larger than life. You will help create the moments that propel life. Think of everything realized, decided, and solved over a great cocktail – the good and bad of life.
For this project specifically, you will have the chance to be part of creating a next-generation distillery. 
"From our lands to your hands," says Chip Noel, the master distiller and patriarch of the Noel Family. "We fill each of our bottles with artisanal spirits that embody our family history, our passion for craft, and the taste of our southern culture.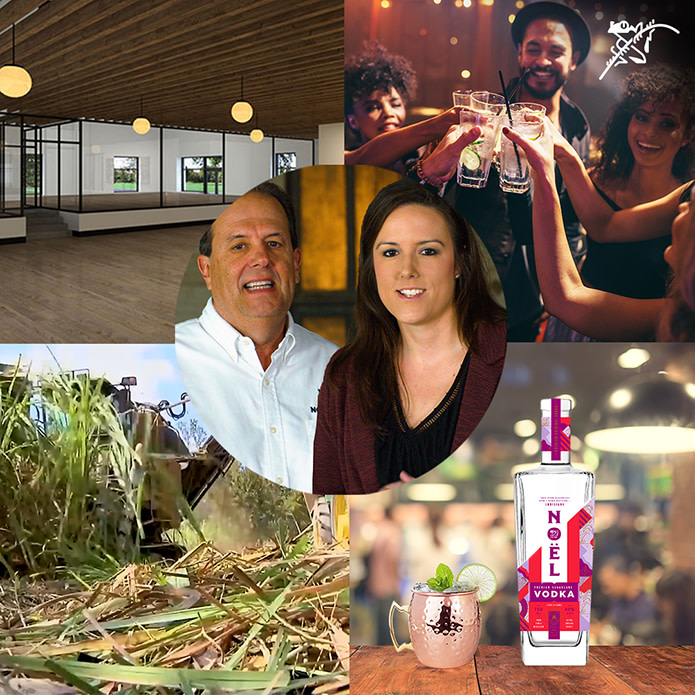 We can't wait to share our products with you."
Thank you,
Noel Family Distillery 
To support the growth and development of the Noel Family Distillery, you can donate to this Indiegogo Campaign. For investment or equity, contact Natalie Noel at [email protected]