Nourish Boxes: Colorado Subscription Box | Artisanal Goods Made with Love In Colorado,
Delivered to Your Doorstep Every-Other-Month.
Delivering The Highest-Quality Products of Colorado to You
Nourish Boxes is a subscription and gift box company that delivers local, hand-crafted goods from Colorado's artisanal businesses. 6 boxes per year, delivered every-other-month.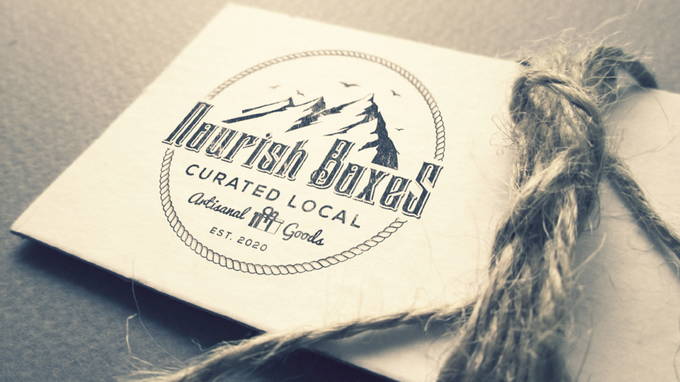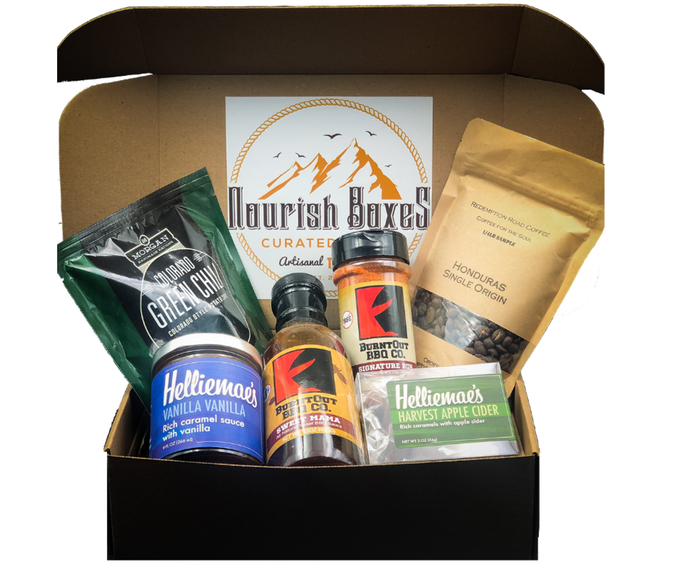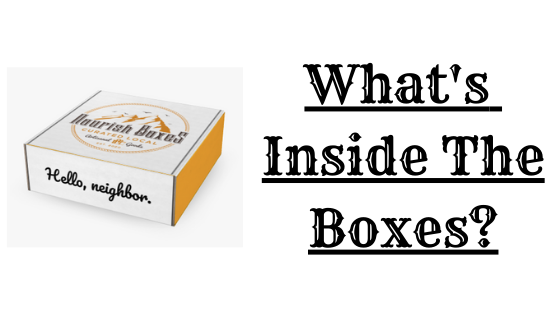 Or should we say…WHO!? Nourish Boxes has already created relationships with over 60 Colorado vendors who are ready to fill these boxes with their awesome small-batch products. We will continue add more vendors and their great stuff to diversify the products inside these boxes. Here are some of our favorites, just to name a few: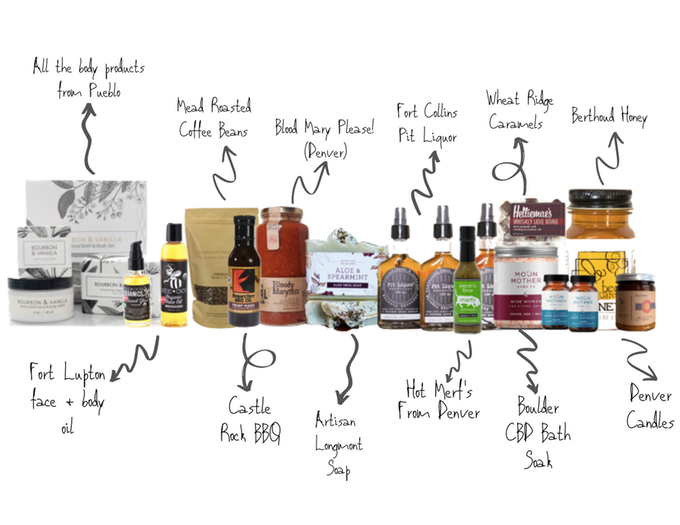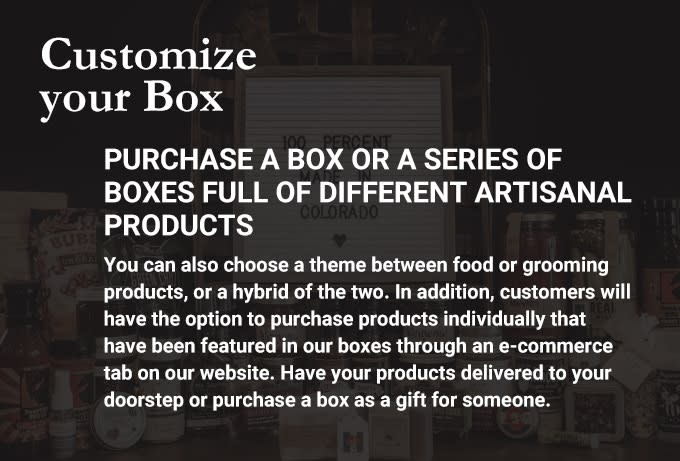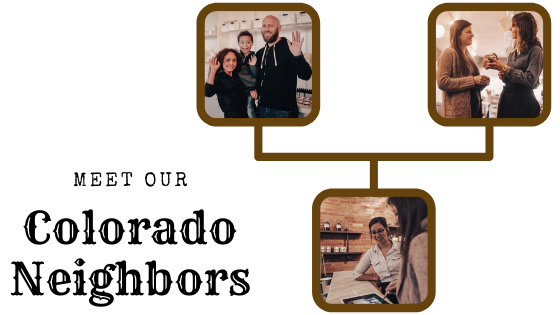 Discover the Story Behind the Products You Use
Each of our boxes has QR codes that link to a video message showing the artisan's story behind why they devote their lives to making these products. More just delivering products, we want to build a connection between the product makers and the consumers who avail of their products.
Most of the vendors who make these products have amazing stories! Hear the story of bee farm vendors and how they use beeswax to make artisan soaps. Or learn about the pregnant woman who was seeking a natural deodorant to avoid excess chemicals during pregnancy but could not find a good brand that worked, inspiring her to create one that does.
Most of these amazing vendors have limited market penetration. As a result, they find it hard to sell more of their products. We want to share the stories of these vendors and their products with the entire state of Colorado and beyond!
Ultimately, we want customers to be more connected to the brands that they choose. We are also working with vendors that create small-batch products with simpler and cleaner ingredients (hence our name nourish) so we want to promote less junk and more of the good stuff.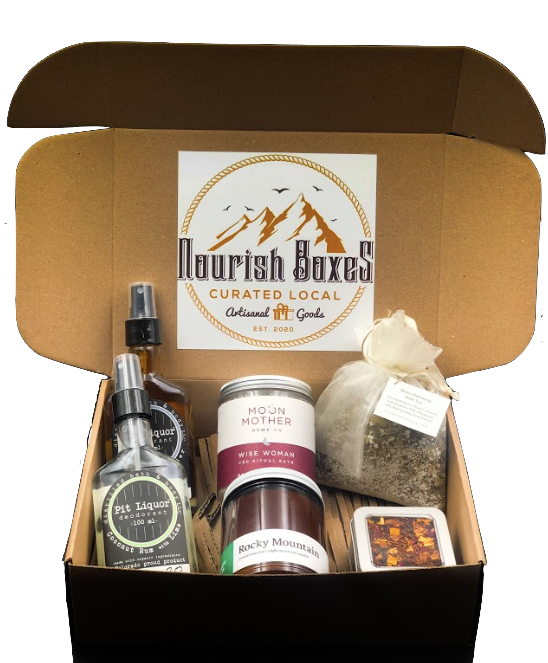 We are very picky with the vendors we work with. We only work with artisans who ethically and sustainably get their materials and ingredients. As a result, we get to provide cleaner and more natural products.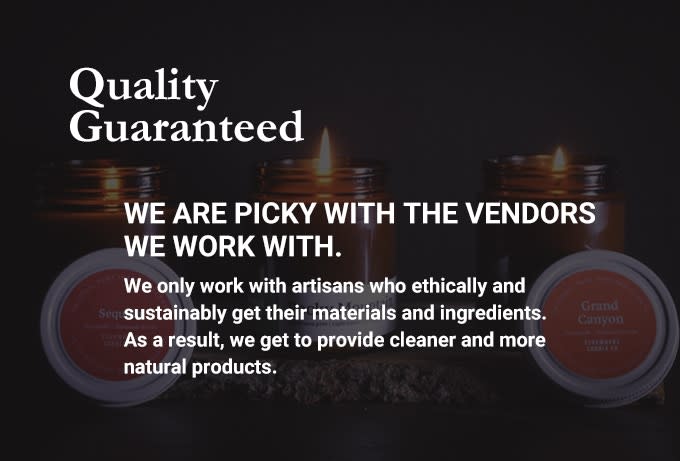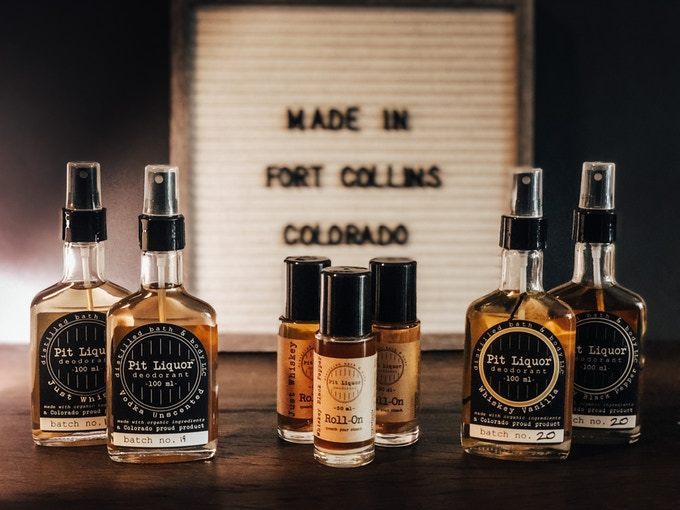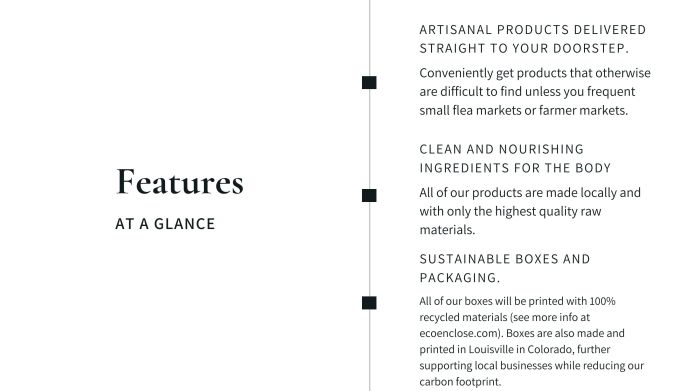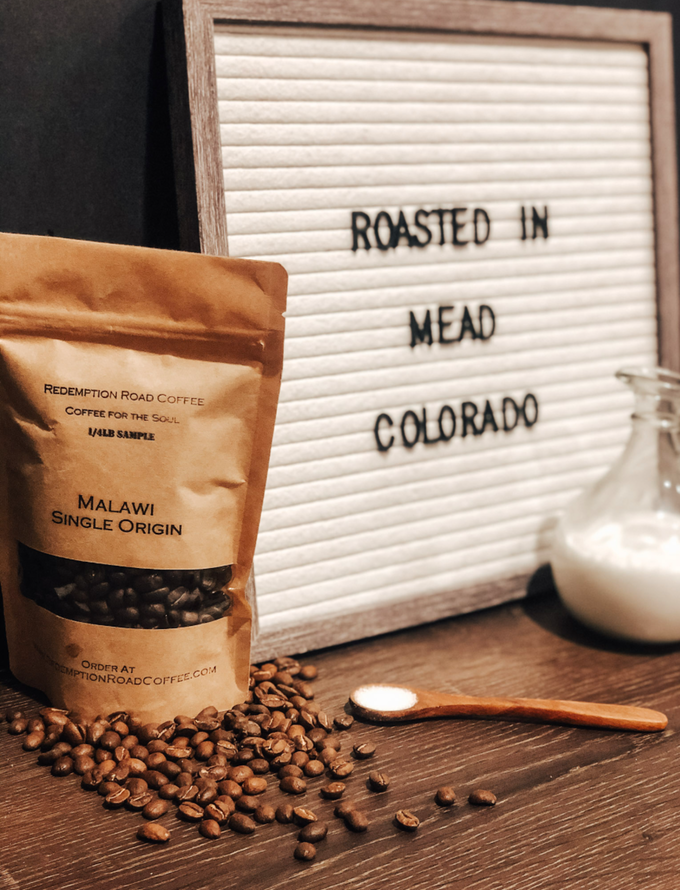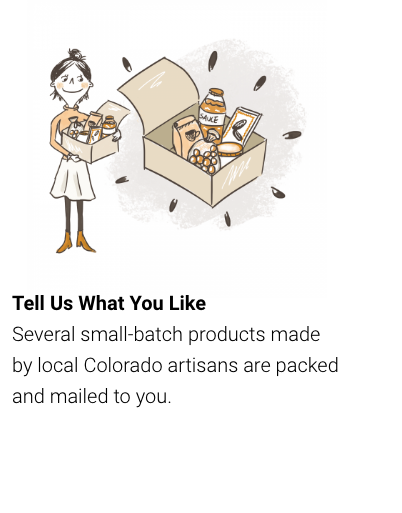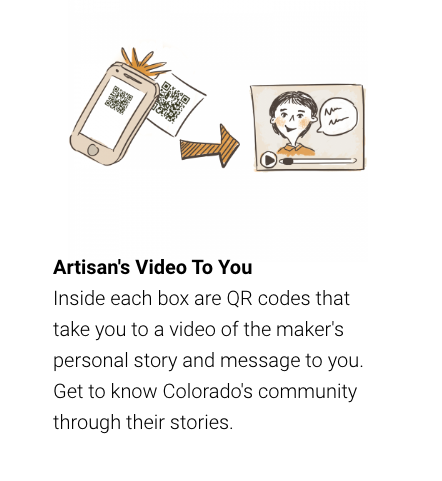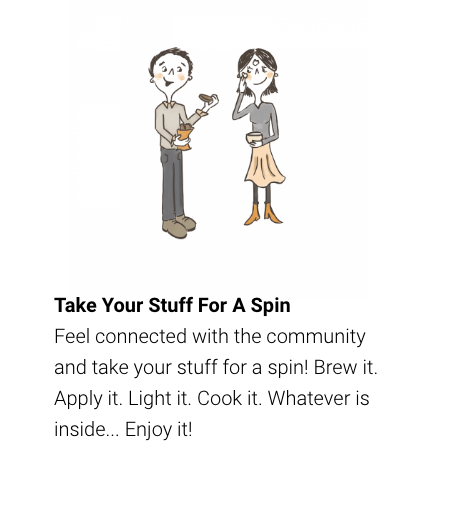 The money will also be used to make a top-notch website that can handle a complicated subscription-type order. Funds will also be used to pay our videographer to create high-quality videos that accompany the boxes and products inside.
Nourish Boxes is choosing to print all boxes and inserts with Ecoenclose due to the fact that they offer shipping boxes and printables all created from 100% post-consumer recycled products! Designing our boxes with this company and printing them on a large scale will cost a tiny bit more than your standard shipping boxes. But- we think it's worth it. And so does Mother Earth.
Additionally, this campaign aims to validate if there's a market for our idea. Your feedback will help us greatly in this aspect.

Our vision is to strengthen the bond between neighbors and communities. We desire to create a deeper connection throughout the community through the stories of artists and artisans alongside the delivery of their local, hand-crafted, and nourishing goods.
The stories behind the people who make these products are what make these things that much more special. From veteran-owned businesses, to goat farmers who make caramel sauces, to entire family businesses, to the parents of a 3-year-old boy who can demolish a plate of hot wings dressed in their hottest craft buffalo sauce, to the quiet single mothers creating organic body care products, or the women managing epilepsy and her Indian heritage-inspired business. The stories behind the people who make these products are nothing short of incredible and inspiring.
Typically if you want to be exposed to some of these incredible artisans and their unique products, you'll have to show up at the right farmers market at the right time of the year, or search hours on social media to find them. Now, Nourish Boxes will bridge the gap between hard-working Colorado artisans and people like yourself.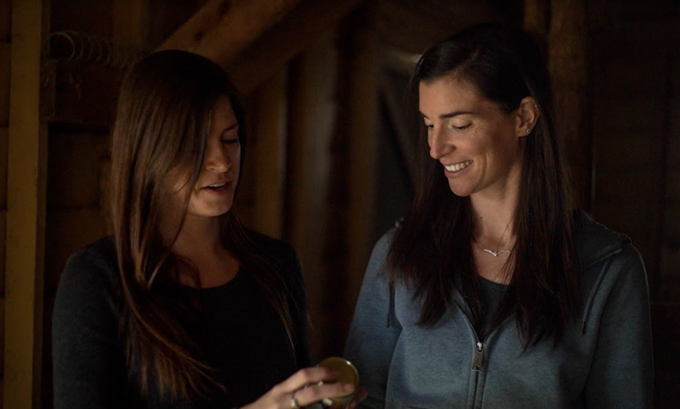 Founder Christina Coblish quickly discovered a massive community in Colorado that produced and sold unique, high-quality, small-batch artisanal products that she quickly fell in love with. She imagined a service that would easily deliver these products to people, along with stories of the people who created them.
She has secured relationships with over 60 different Colorado small business vendors that produce over 200 different small-batch goods and products. This service is now coming to life. Nourish Boxes is hitting the ground full speed, bringing these artisanal products out of the farmers market and into your home.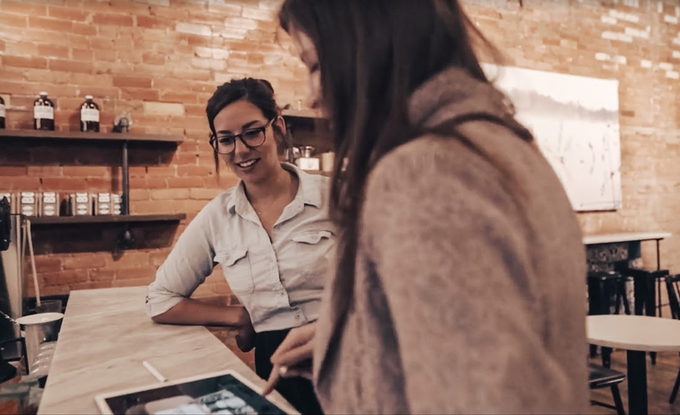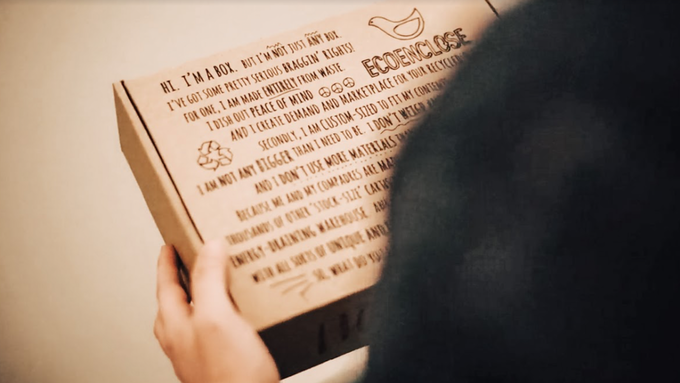 Sustainability is important in Colorado, which is why Nourish Boxes will print their boxes with biodegradable ink on boxes that are made from 100% recycled post-consumer products. This makes the boxes completely recyclable! Everything about Nourish Boxes is Colorado-based, right down to where the boxes are created and printed in Louisville with EcoEnclose.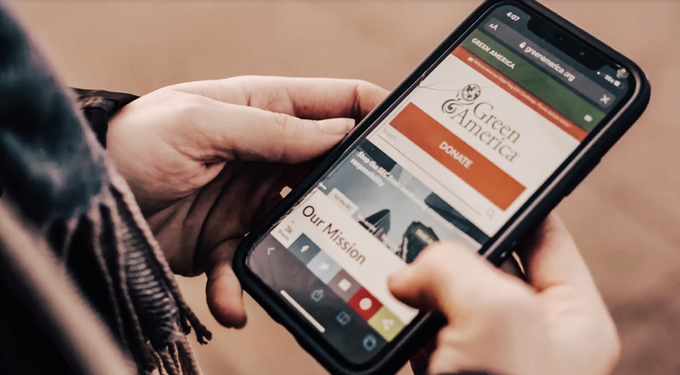 Nourish Boxes wants to support causes bigger than their own, which is why they intend to partner with and donate a portion of their profits to Green America, a non-profit organization that fights for human labor rights and the sustainable sourcing of materials for both small businesses and large corporations.
Now you can connect with Colorado through their products and their stories with Nourish Boxes. Back our project today and we will see you inside your first box!