Novabot – Revolutionary Autonomous Lawn Care Robot | No Perimeter Cable|Visual Detection|Multi-zone Cut|Mow up to 1/2 acre | 45% Slope|Security Monitor
Campaign Ends in

Novabot is an intelligent, automated robotic lawnmower and the innovative solution for the perfect lawn you have been waiting for.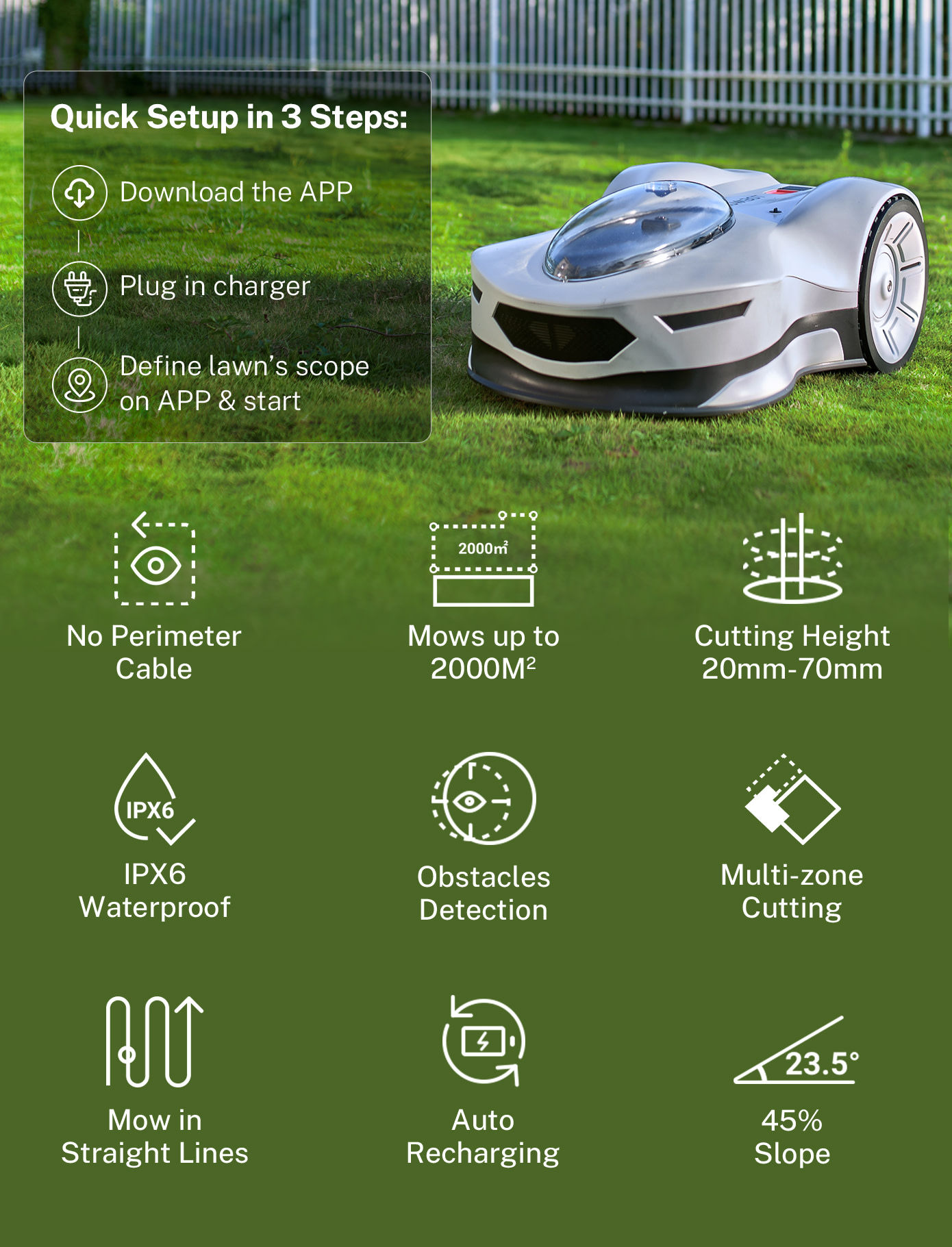 Developed by LF Intelligence, which has its roots in GRASP Laboratory at the University of Pennsylvania with 42 years of expertise in robot development, Novabot keeps the grass greener while you kick back and control it via the Nova app.
Thanks to cutting-edge technology, it mows in straight lines, trims the borders in multiple zones, avoids objects with computer vision, and returns to its base after mowing. Get ready to experience the incredible future of lawn care with the world-leading robotic lawnmower.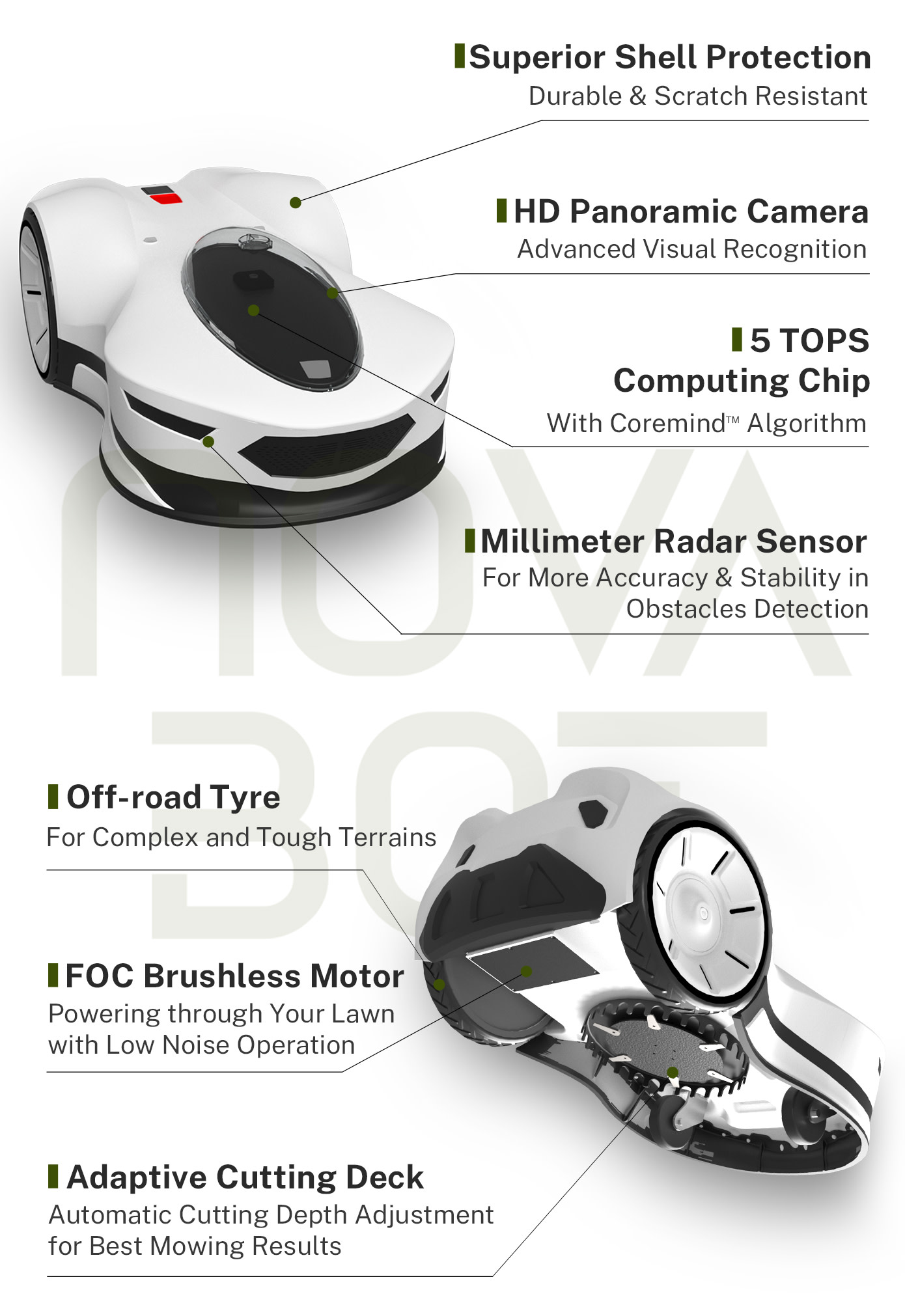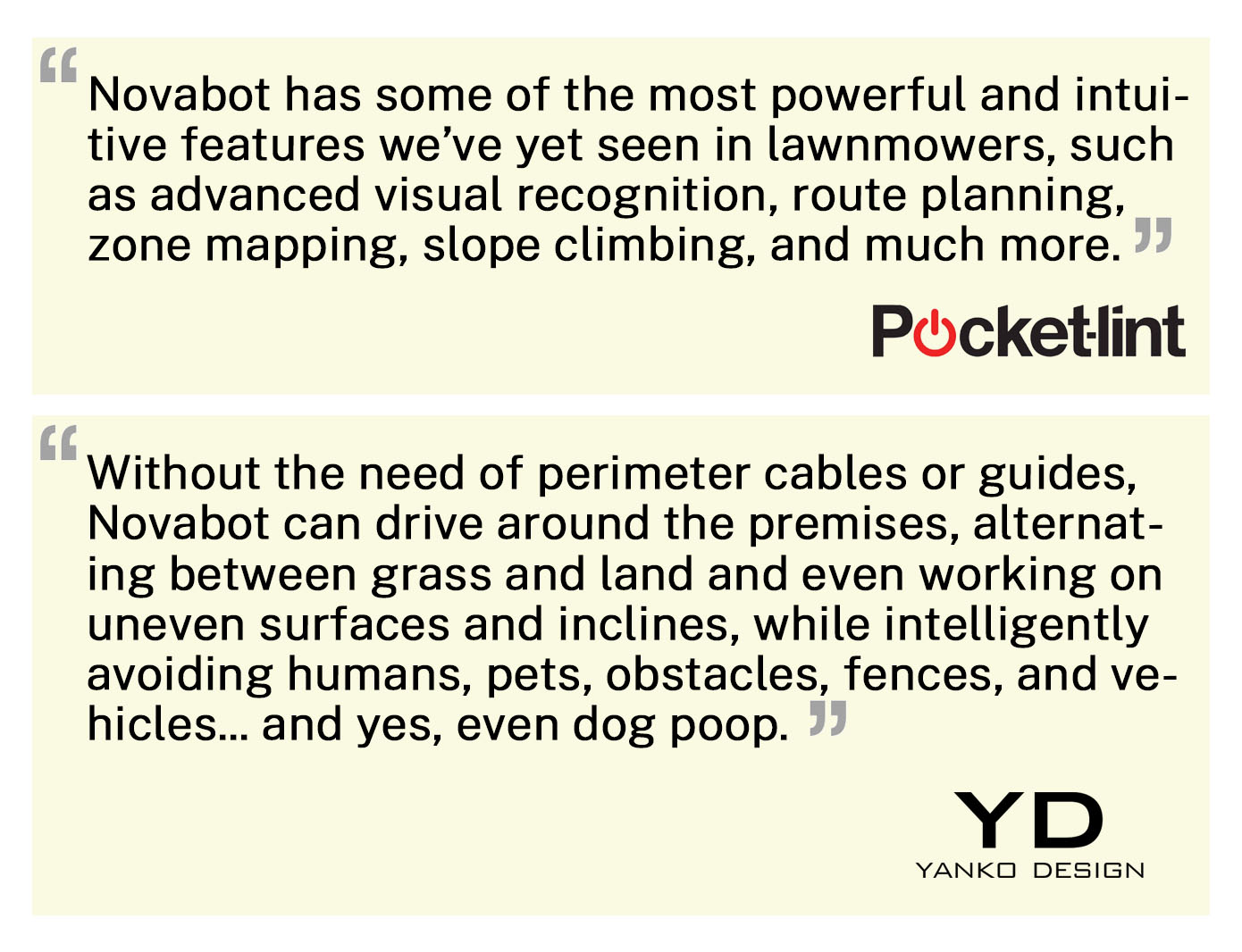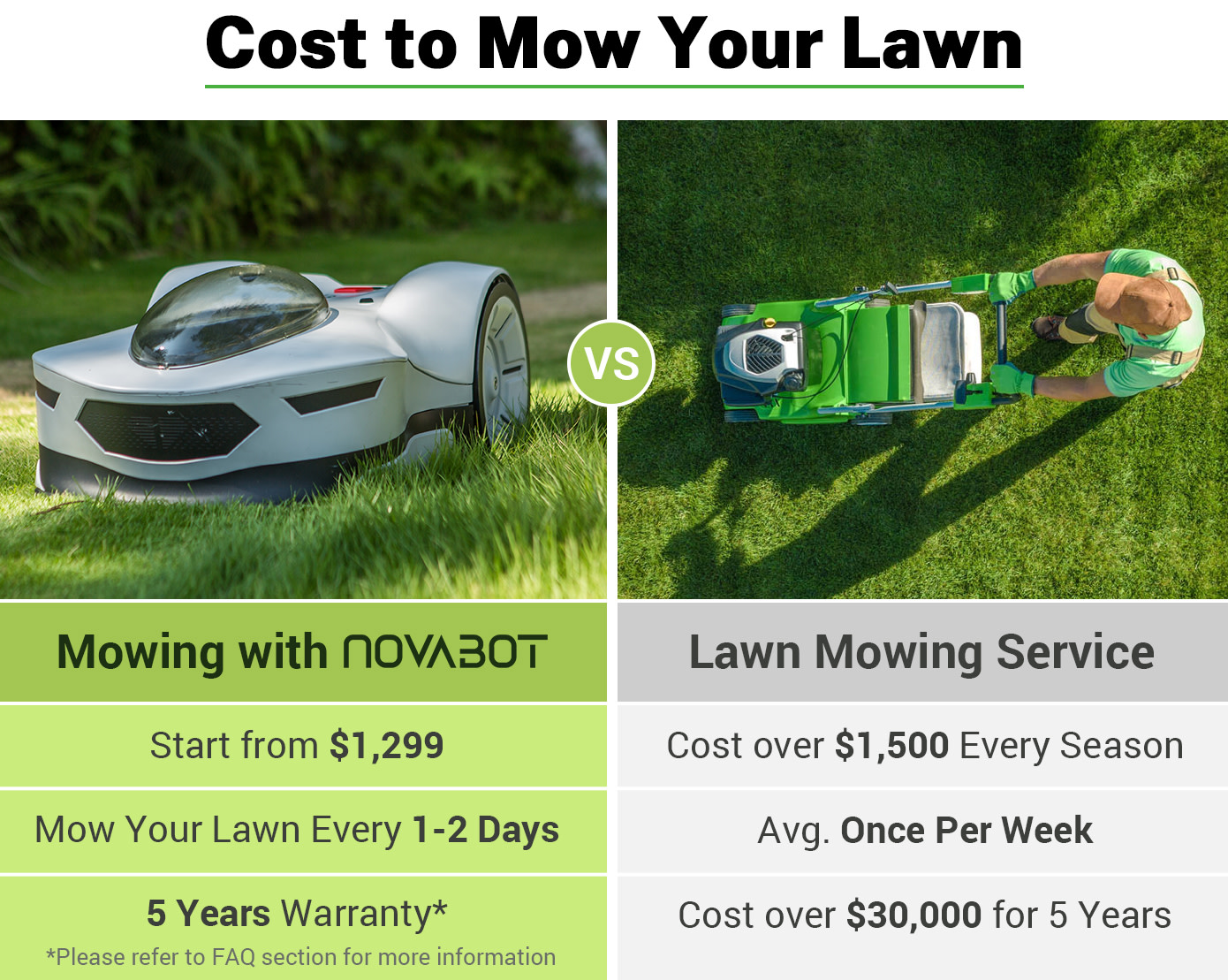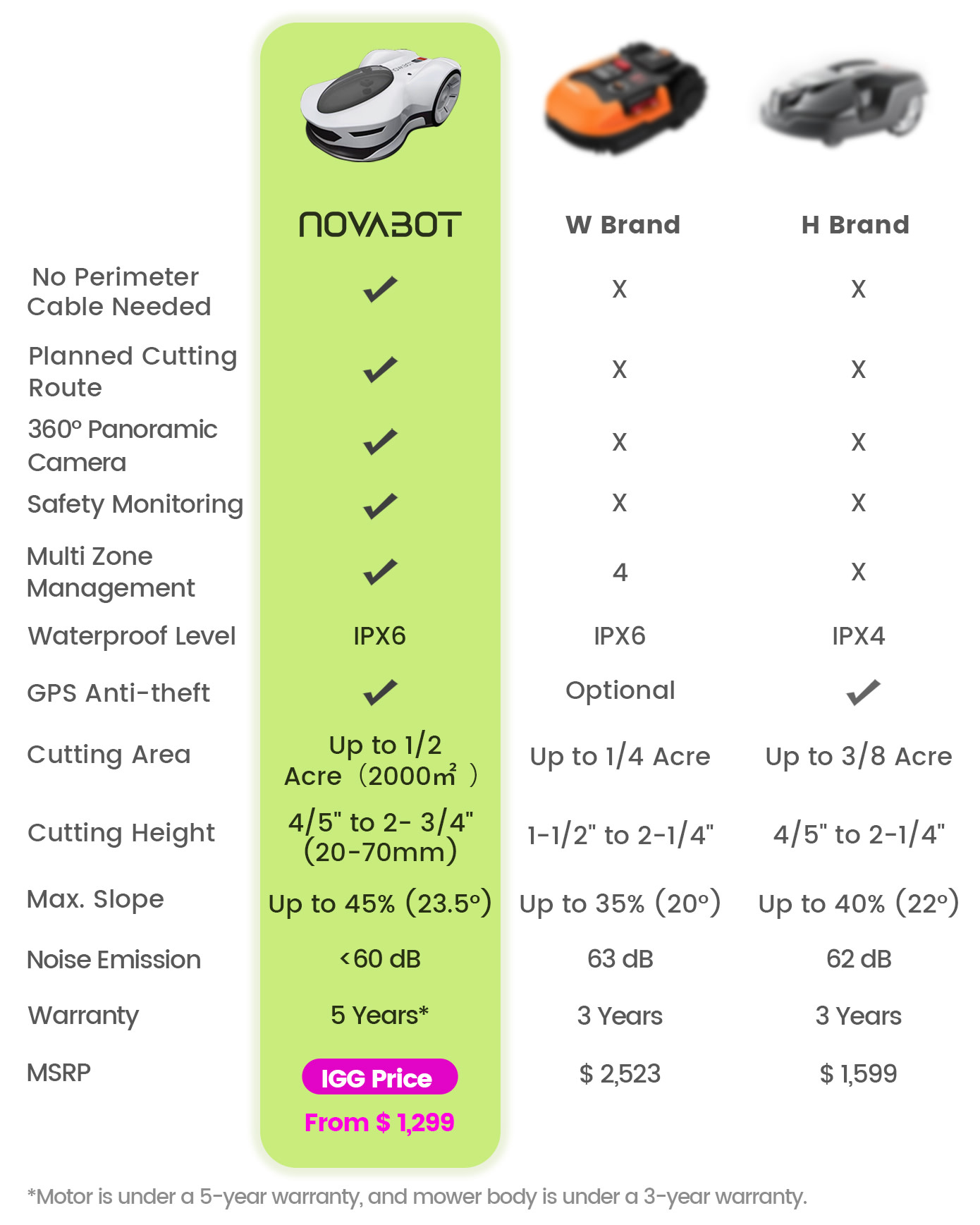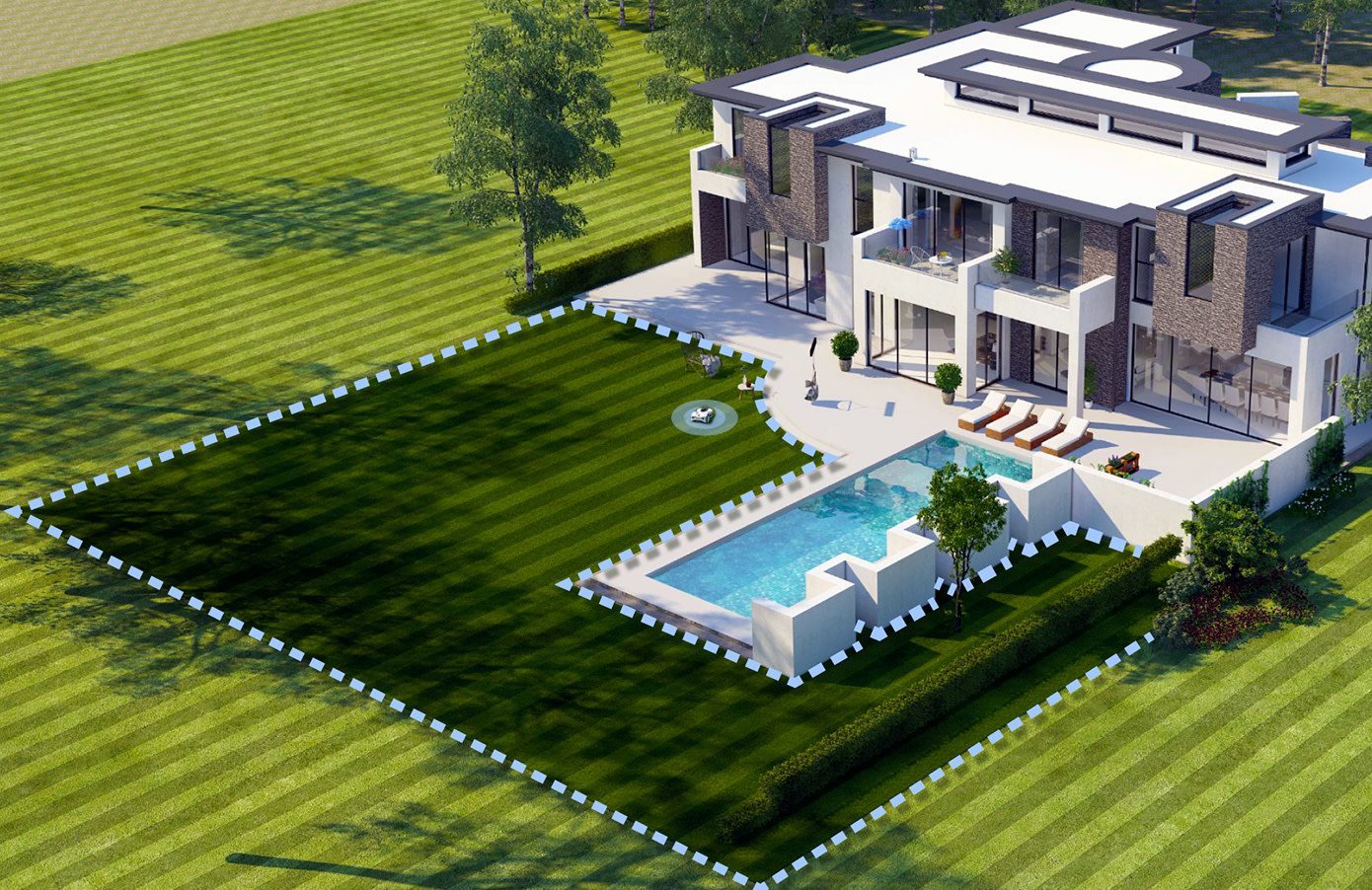 Most robotic mowers on the market require users to set up perimeter cables before use. Not only does it look unsightly on your lawn, but it can also be painful work and require continuous maintenance. 
Thanks to the RTK-GPS System with 0.8" level accuracy & NovaVision™ System, which integrates AI algorithm with self-driving technology, Novabot detects the edges and is smart enough to trim the borders without wires or breaking a sweat.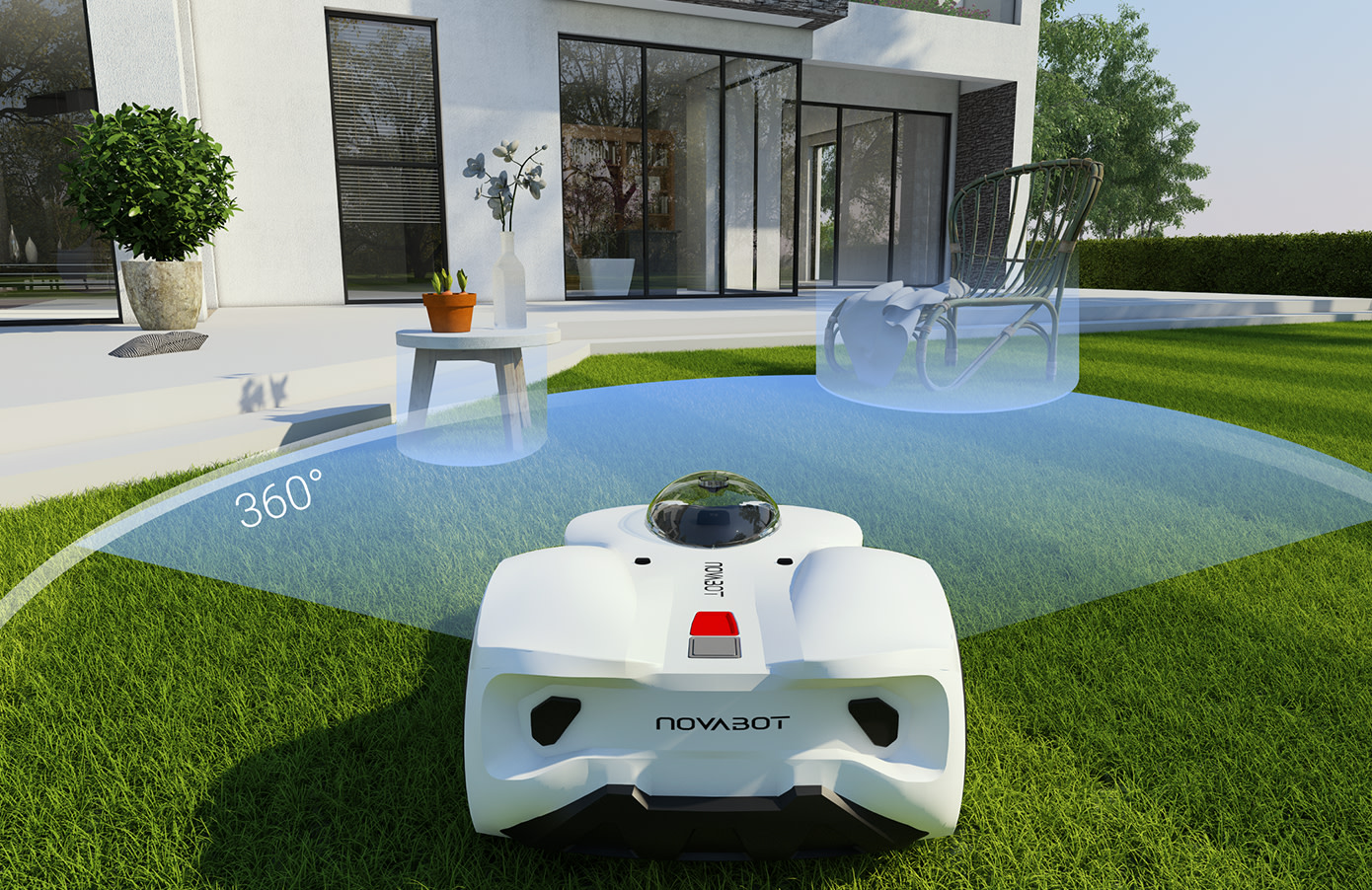 When it comes to safety, it's our top priority at Novabot. With a 360° HD Panoramic Camera and the new VSLAM Technology, Novabot is always aware of its surroundings. Also, it scans and detects obstacles of all kinds. Novabot identifies people, pets, and even wild animals too.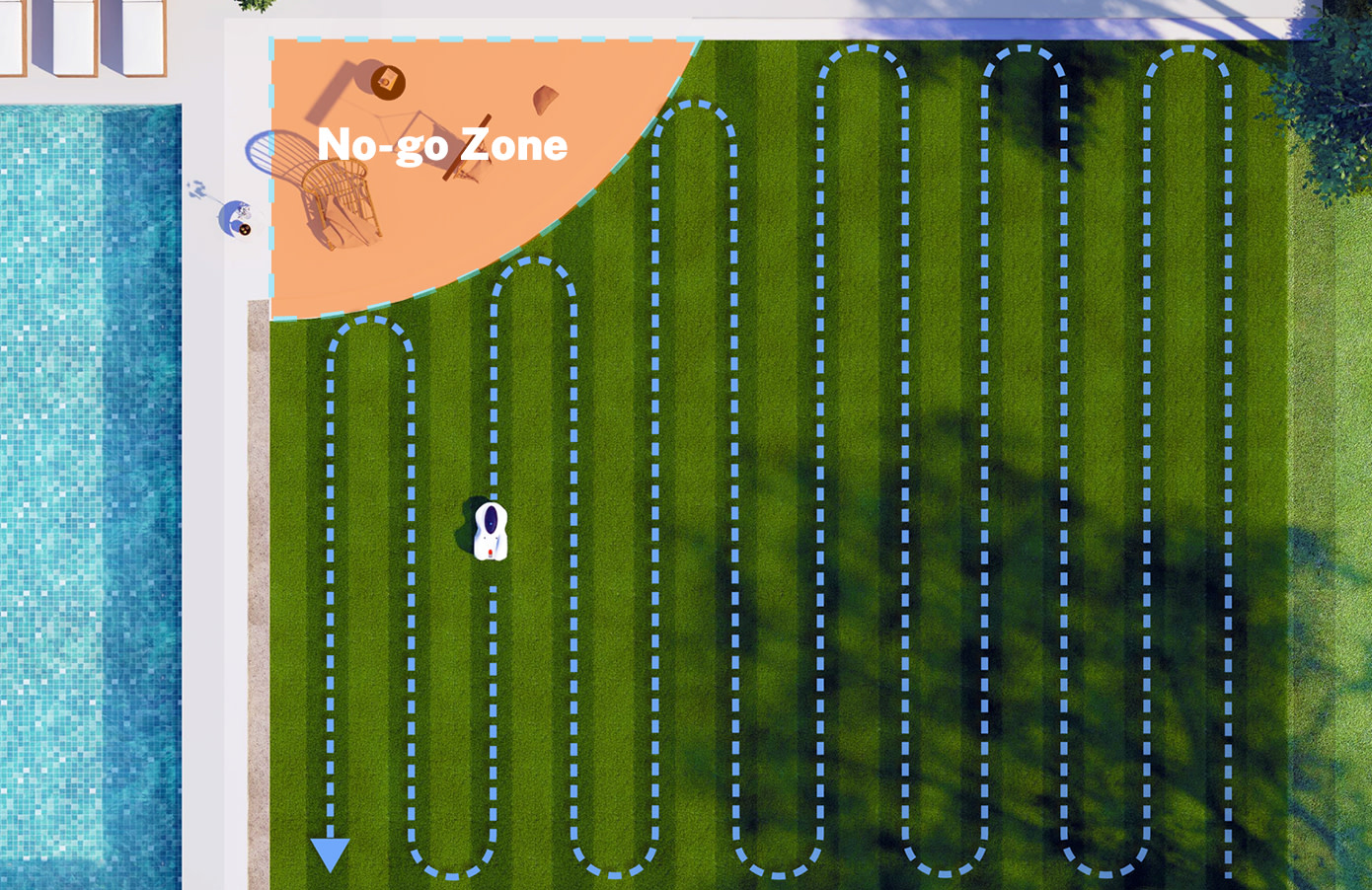 Novabot can map your lawn all by itself for the first time, recognizing fences, trees, swimming pools and dividing your front and back yard into different zones. It uses Coremind™ Algorithm and 5 TOPS computing chip to cut the entire lawn in straight lines with 100% more efficiency and effectiveness.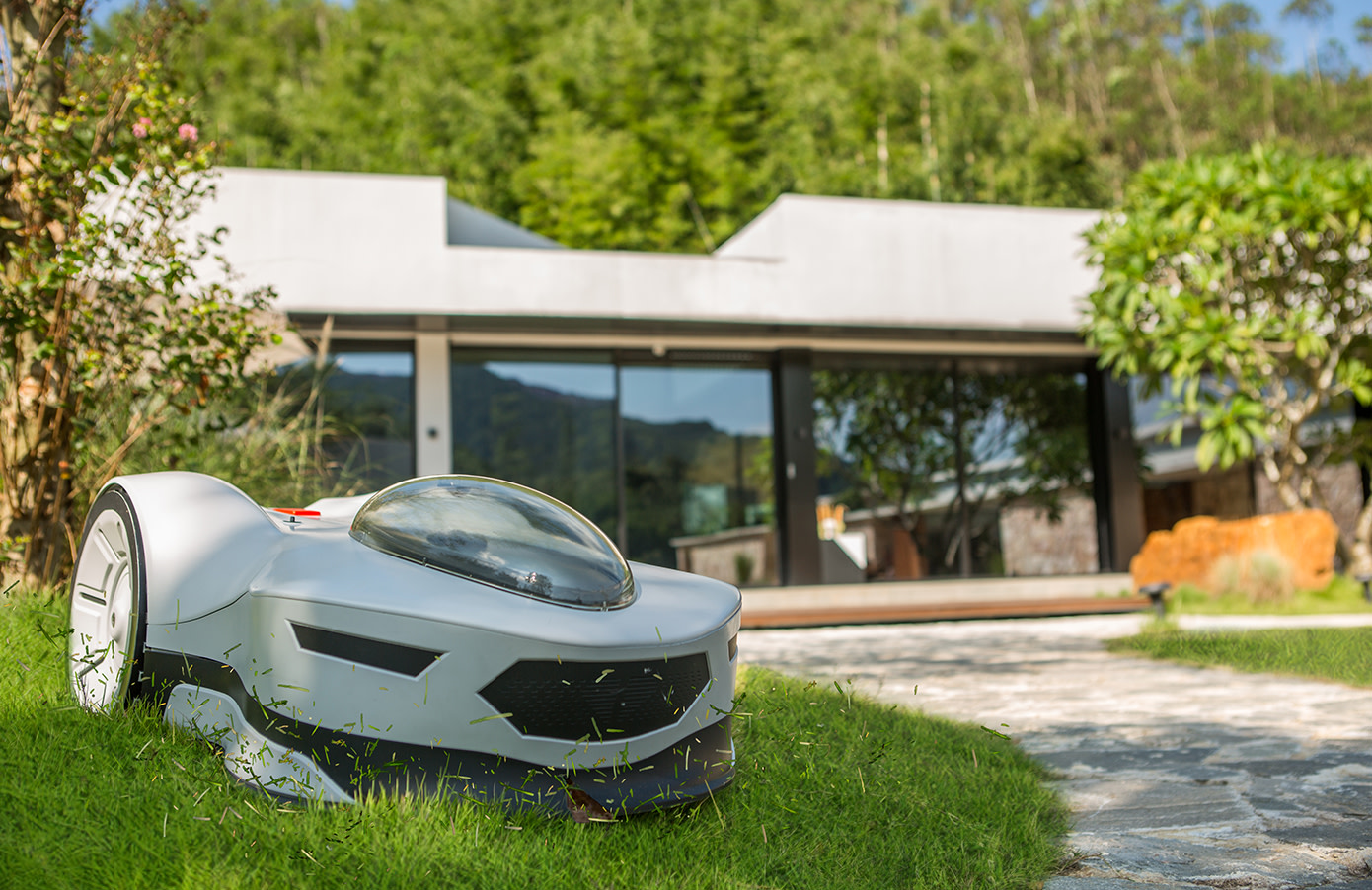 Equipped with powerful brushless motors, robust off-road tires, and a high-capacity battery, Novabot mows even the most complicated lawns effortlessly. It climbs up to 45% slope and perfectly mows different areas of your lawn with ease.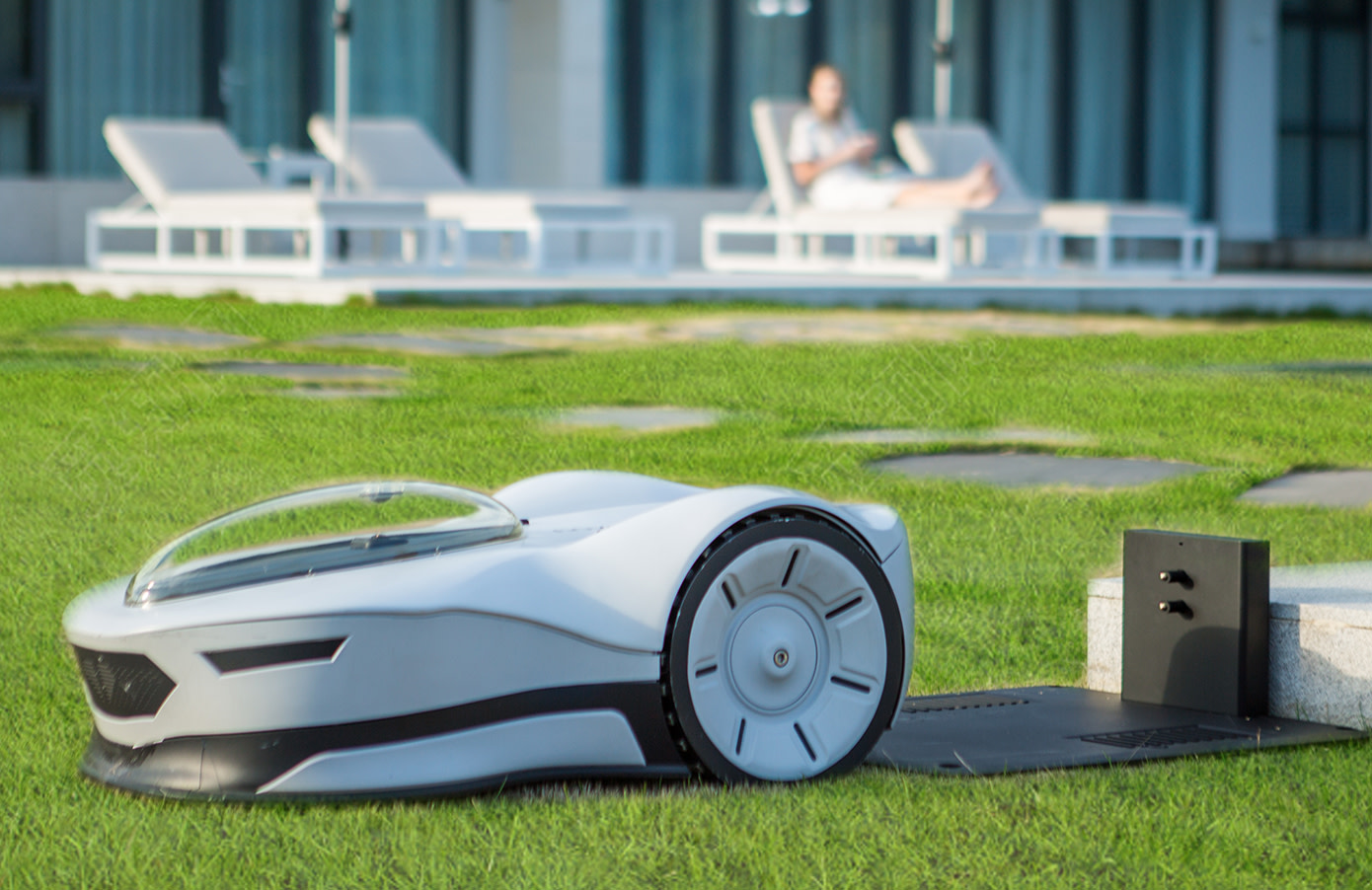 With a 7.5Ah lithium-ion battery, Novabot mows up to 2000m² and automatically returns to the charging base. What if you have a larger lawn to maintain? Novabot can pick up where it left off and continue the previous mowing session.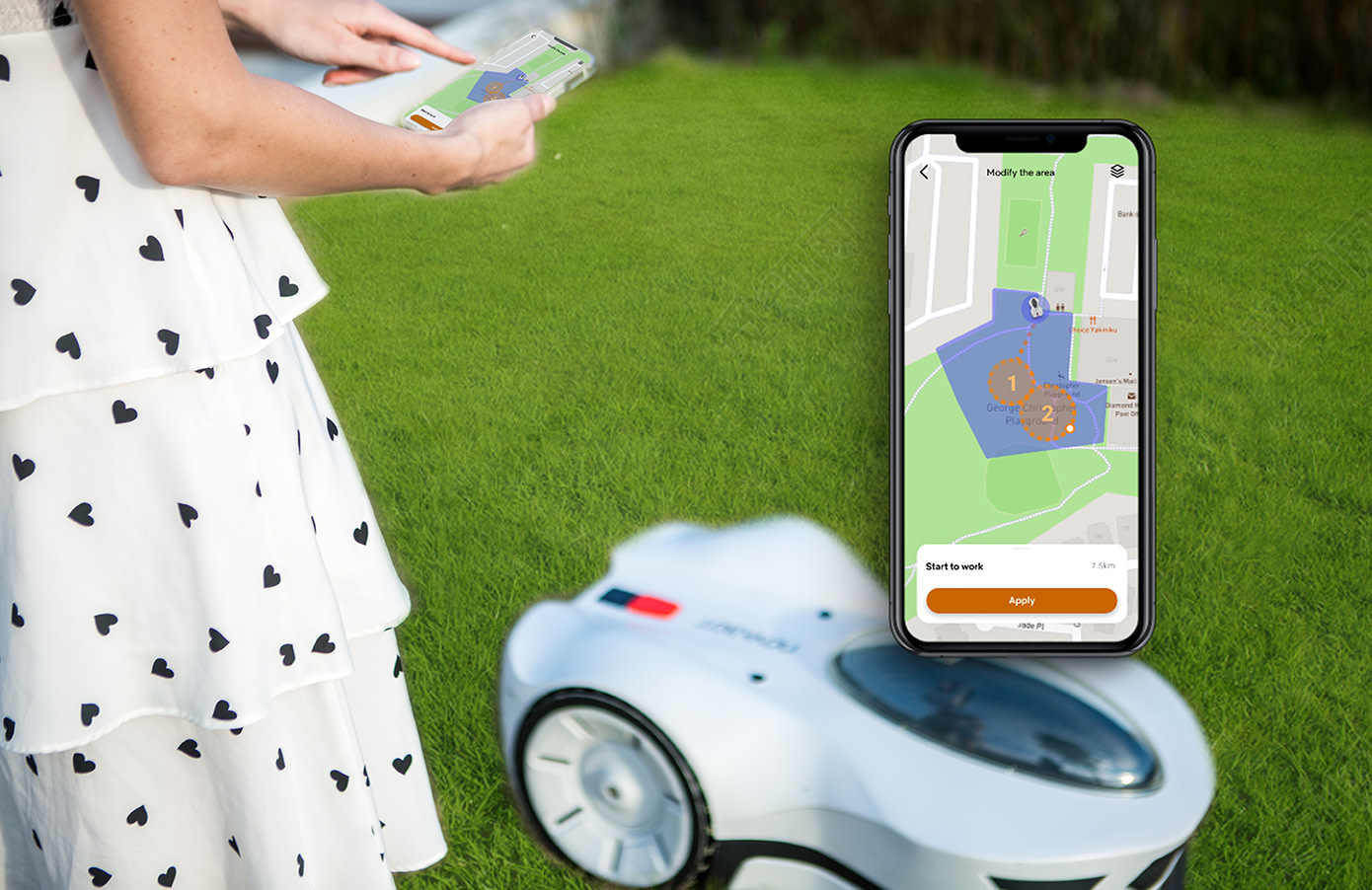 Personalize the settings and control the smart lawnmower anytime, anywhere with the Nova app. You can set the operating schedule, customize multi-zone management, assign designated mowing areas, adjust the cutting height, check the real-time status of your Novabot, and much more.

The anti-theft system allows you to track the exact location of the Novabot. It has a high level of anti-theft protection with RTK-GPS with 0.8" level accuracy in most cases, and when the robot moves outside your lawn, it will alert you via smartphone and will need your confirmation before operating. 
The 360° panoramic view allows you to use the Novabot as a home security system to detect unknown objects, sudden movements, and abnormal activities and to alert you via the Nova app.
Novabot knows when it is time to go home, and it is 100% weatherproof. When it rains heavily, the humidity sensors will detect whether water pods are too large, and Novabot will avoid them and quickly return to the base.
As it is IPX6 waterproof and made with ABS shell material, Novabot is easy to clean with a water hose.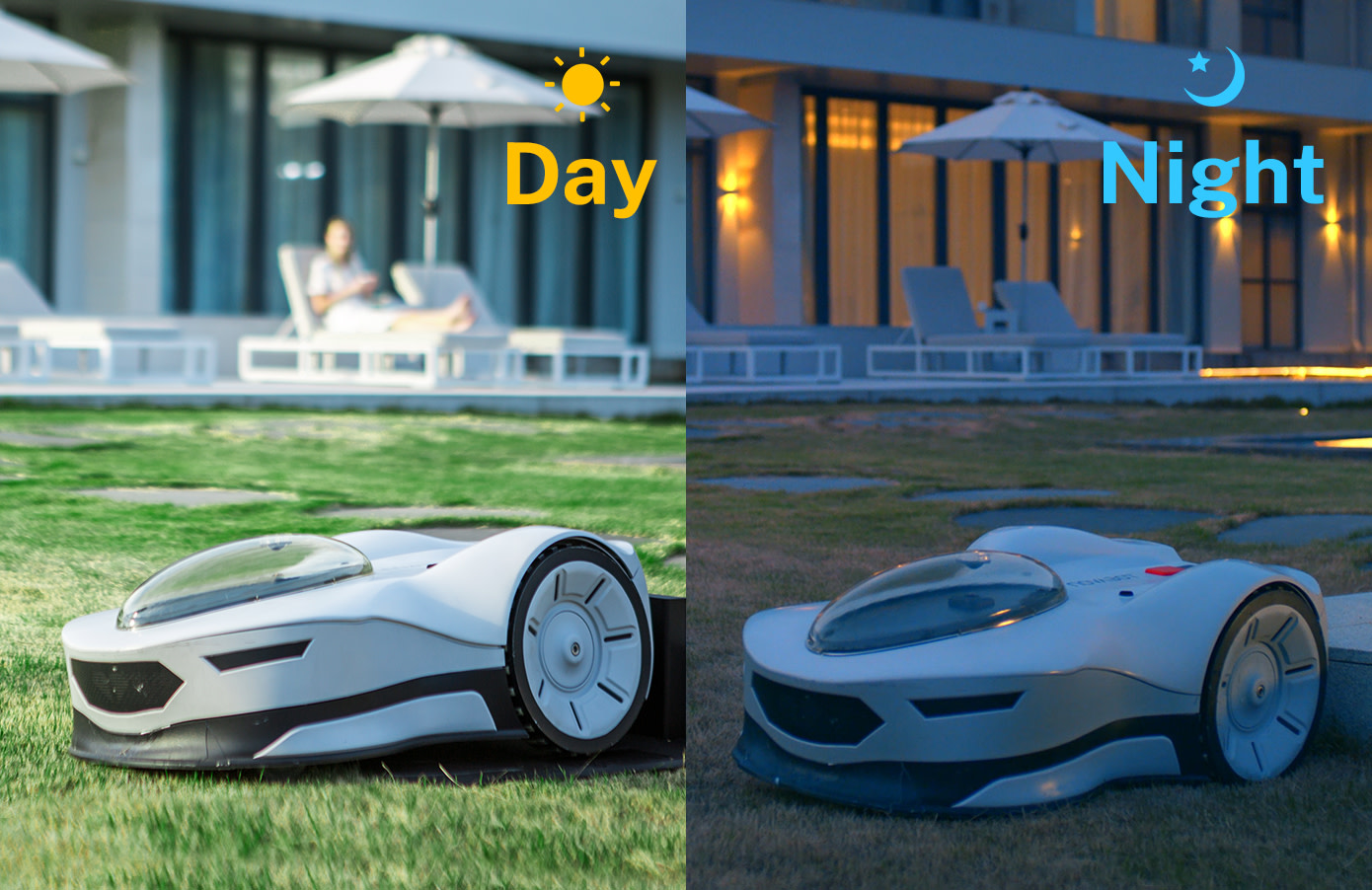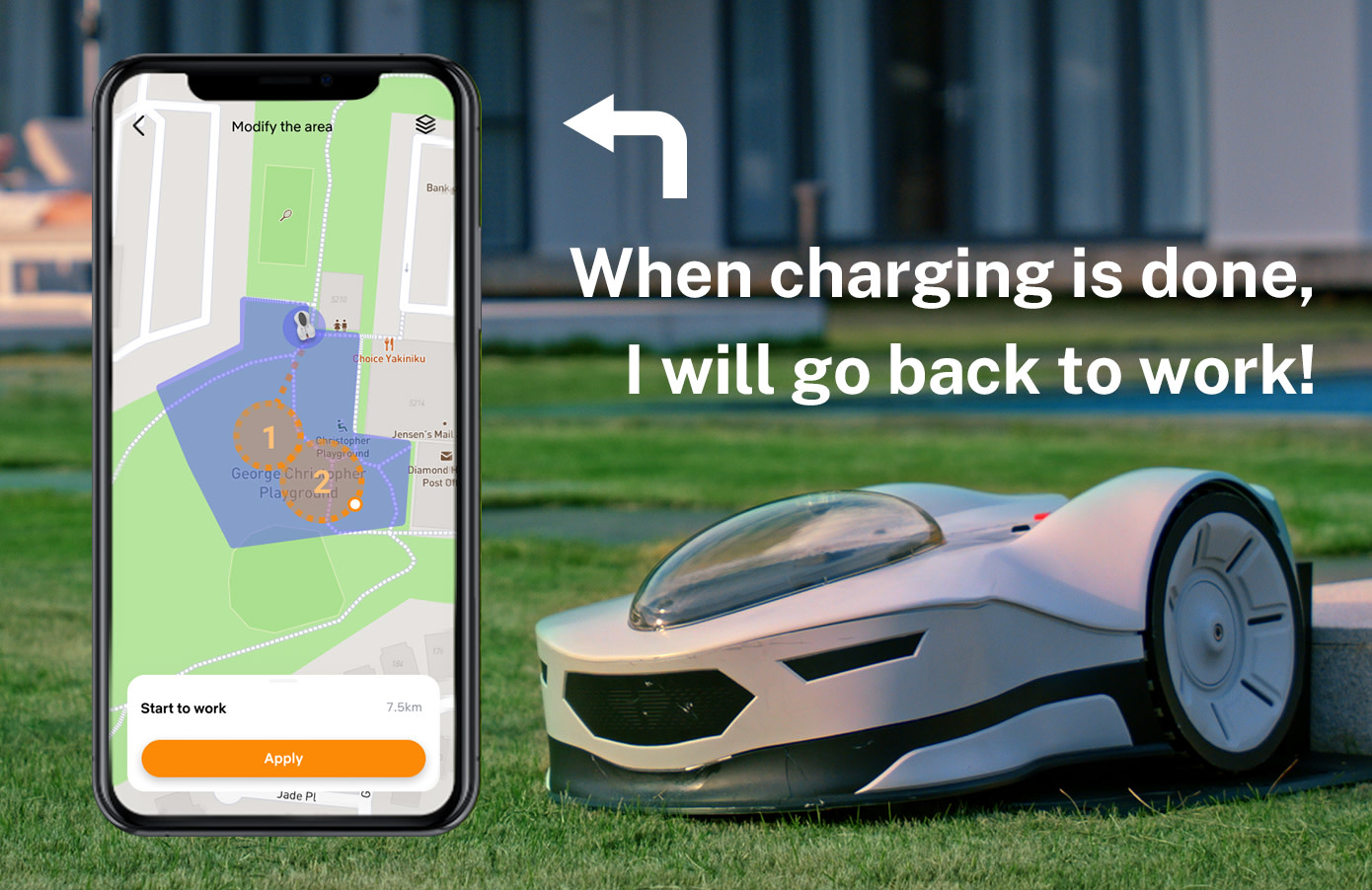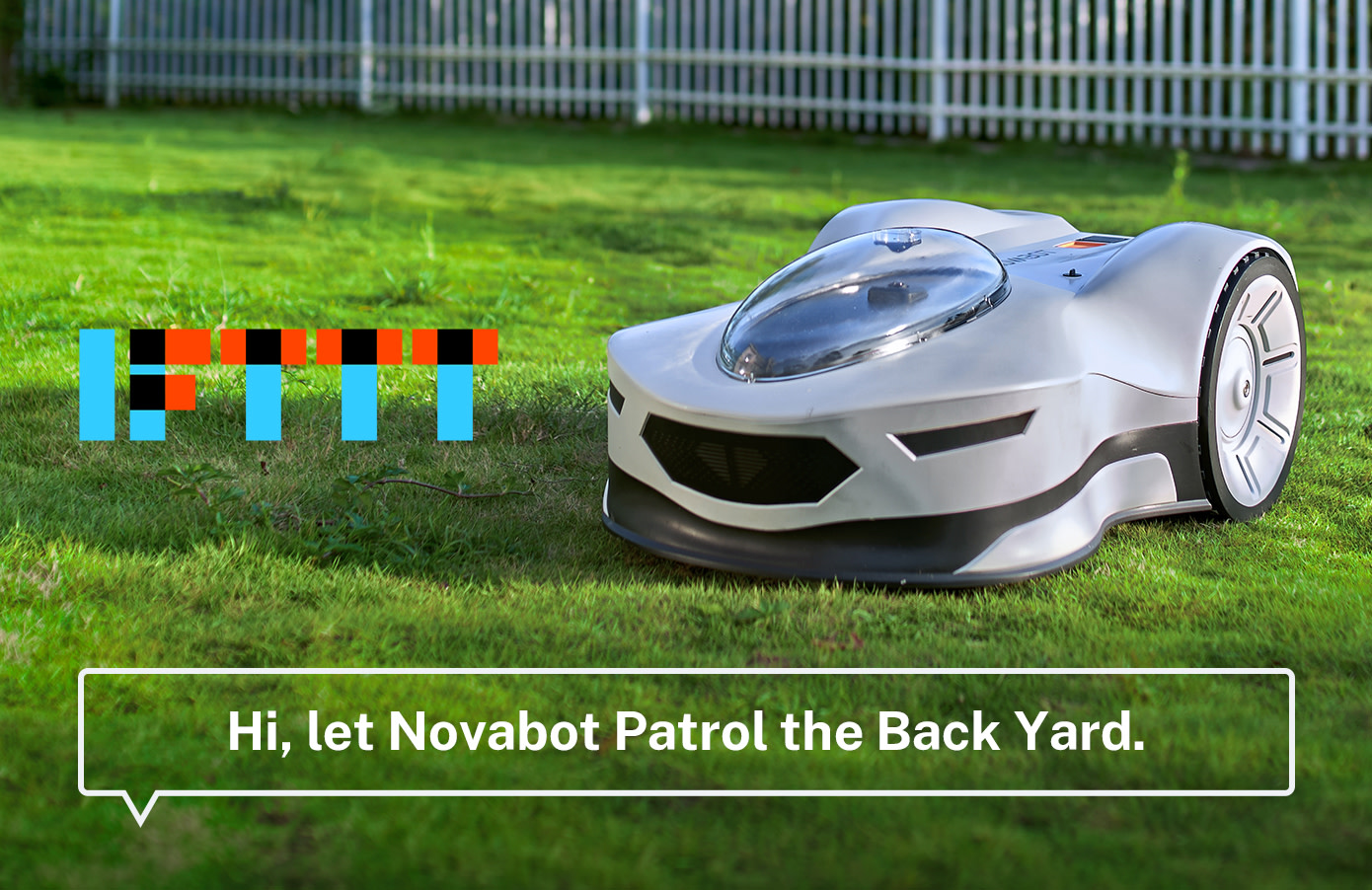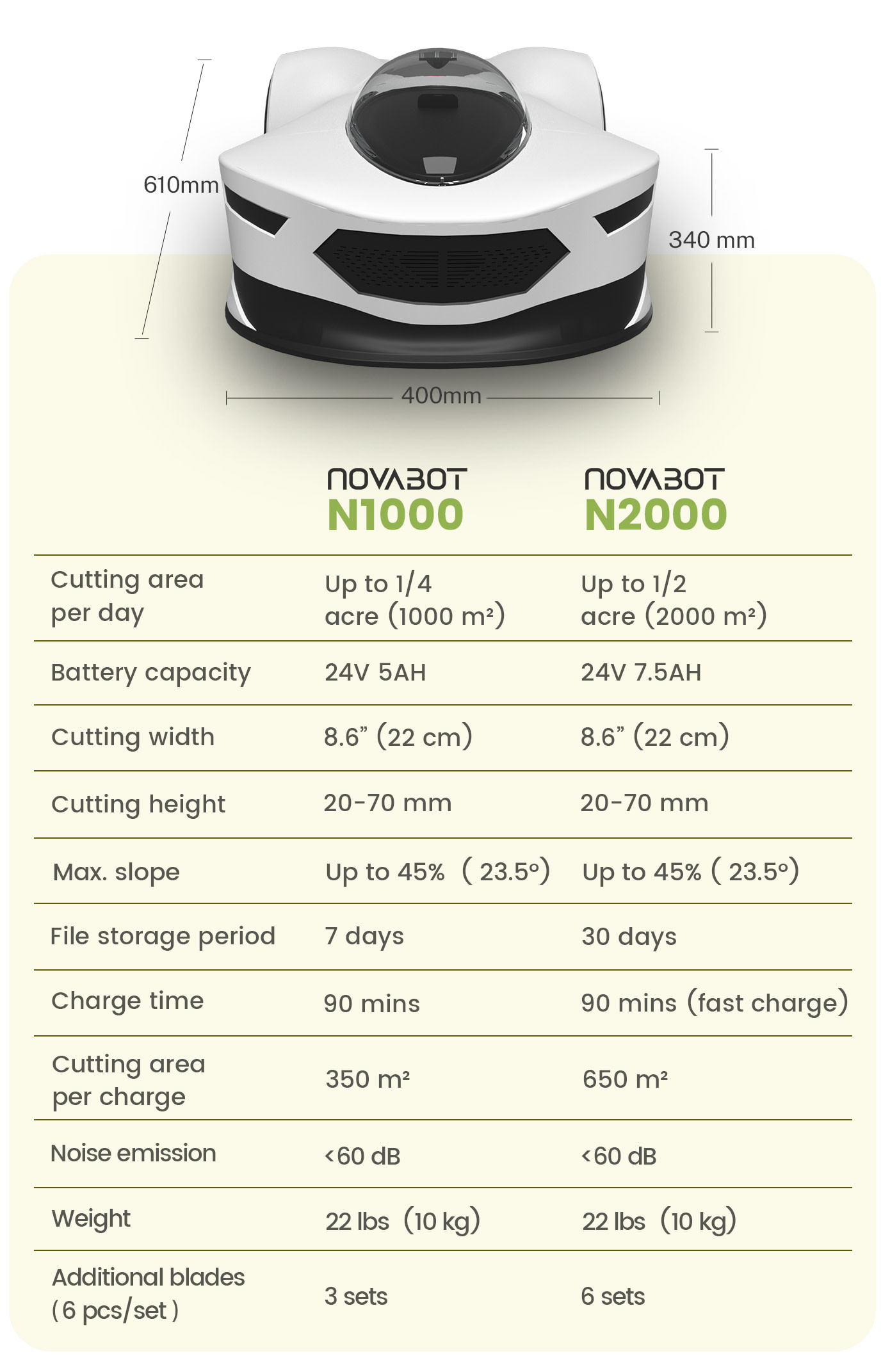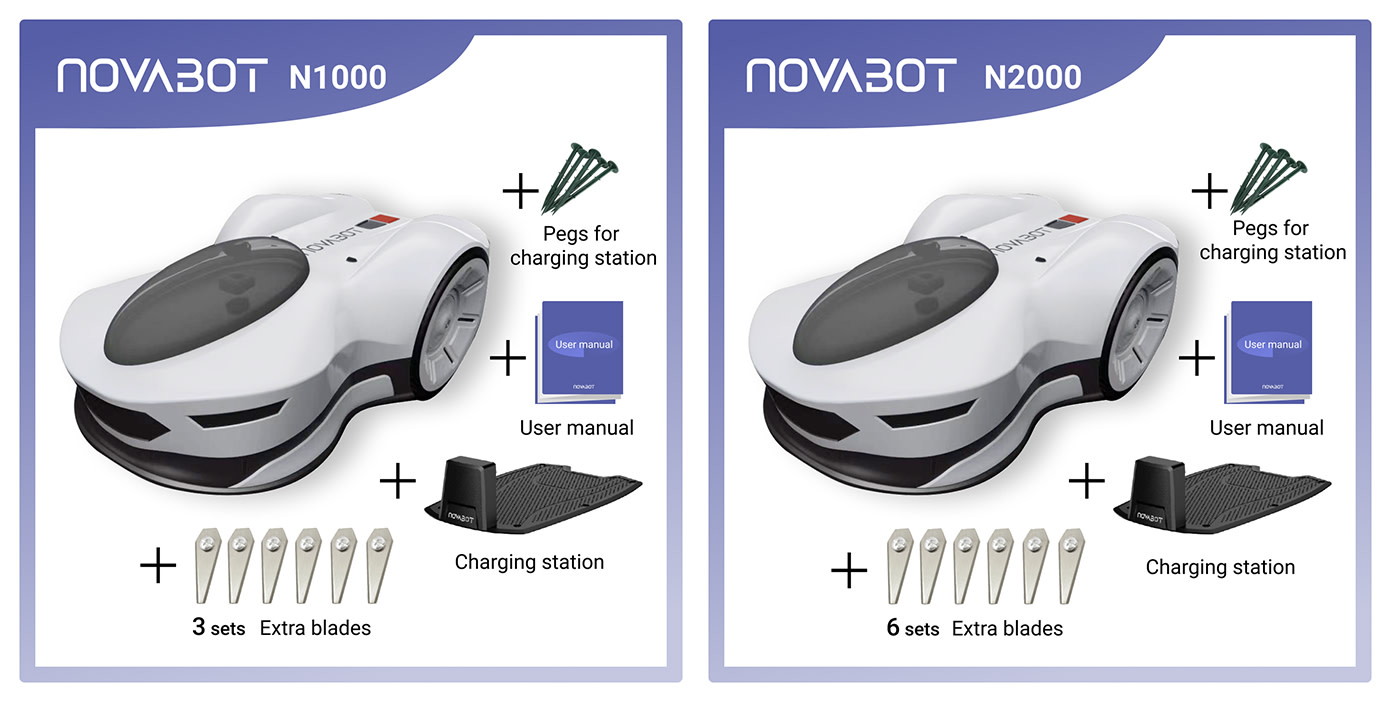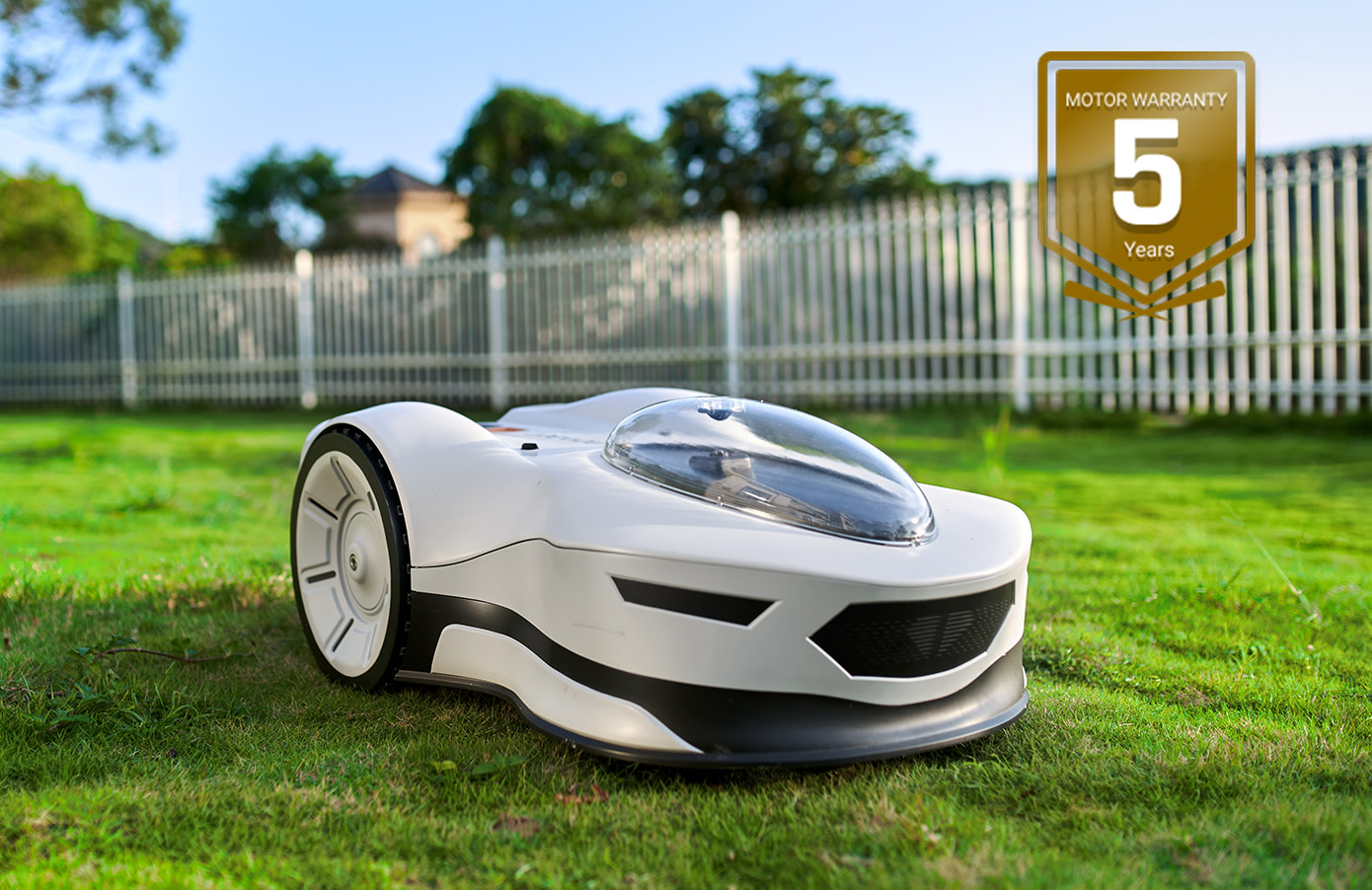 The motor is under a 5-year warranty; the batteries are under a 2-year warranty; the mower body is under a 3-year warranty.

We accept returns and issue a full refund without asking questions in the first seven days.

We will refund or exchange the item in the event of quality defects for the first month.

We offer free shipping and repair services for three years under our warranty period.

We don't charge any return/exchange/repair costs within a warranty period starting from the delivered date.

We will provide after-sales service maintenance with a list of local service partners.

If you're new to Indiegogo, please rest assured that the Novabot team guarantees 100% delivery for every purchased perk. Our team will duly keep you updated on the shipping and delivery schedule. We can't wait to get this amazing robotic mower to you!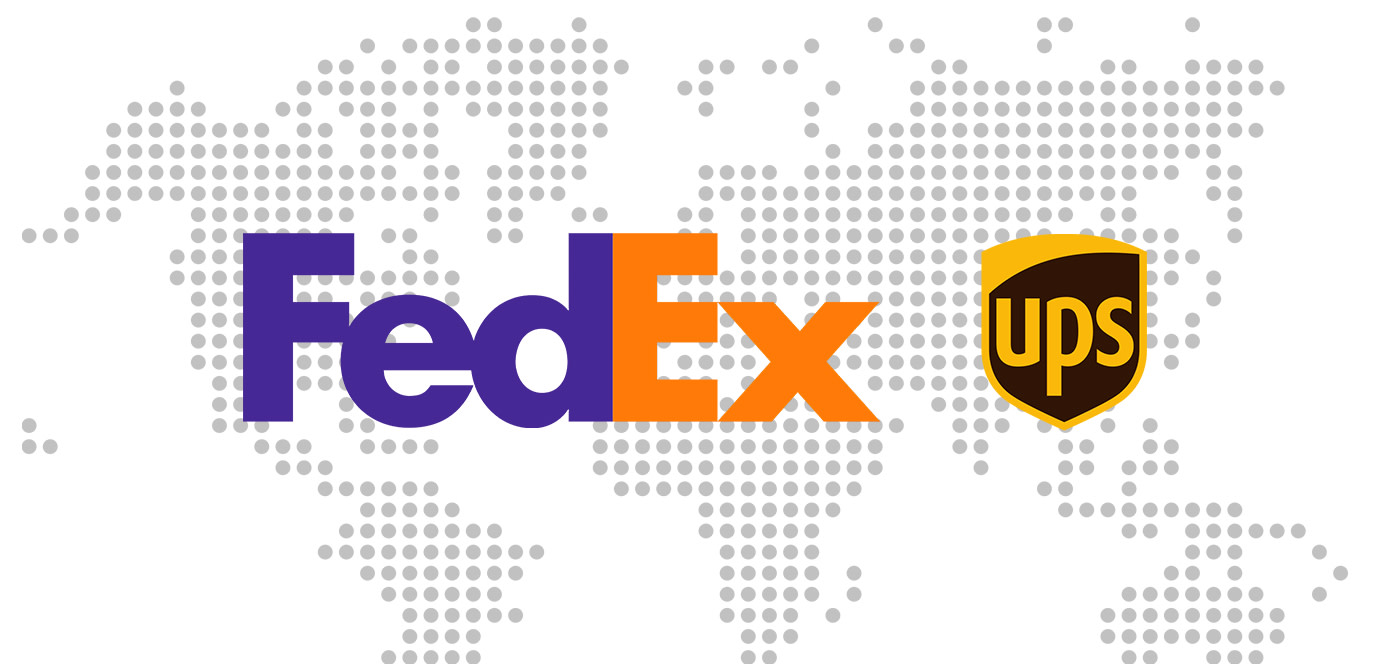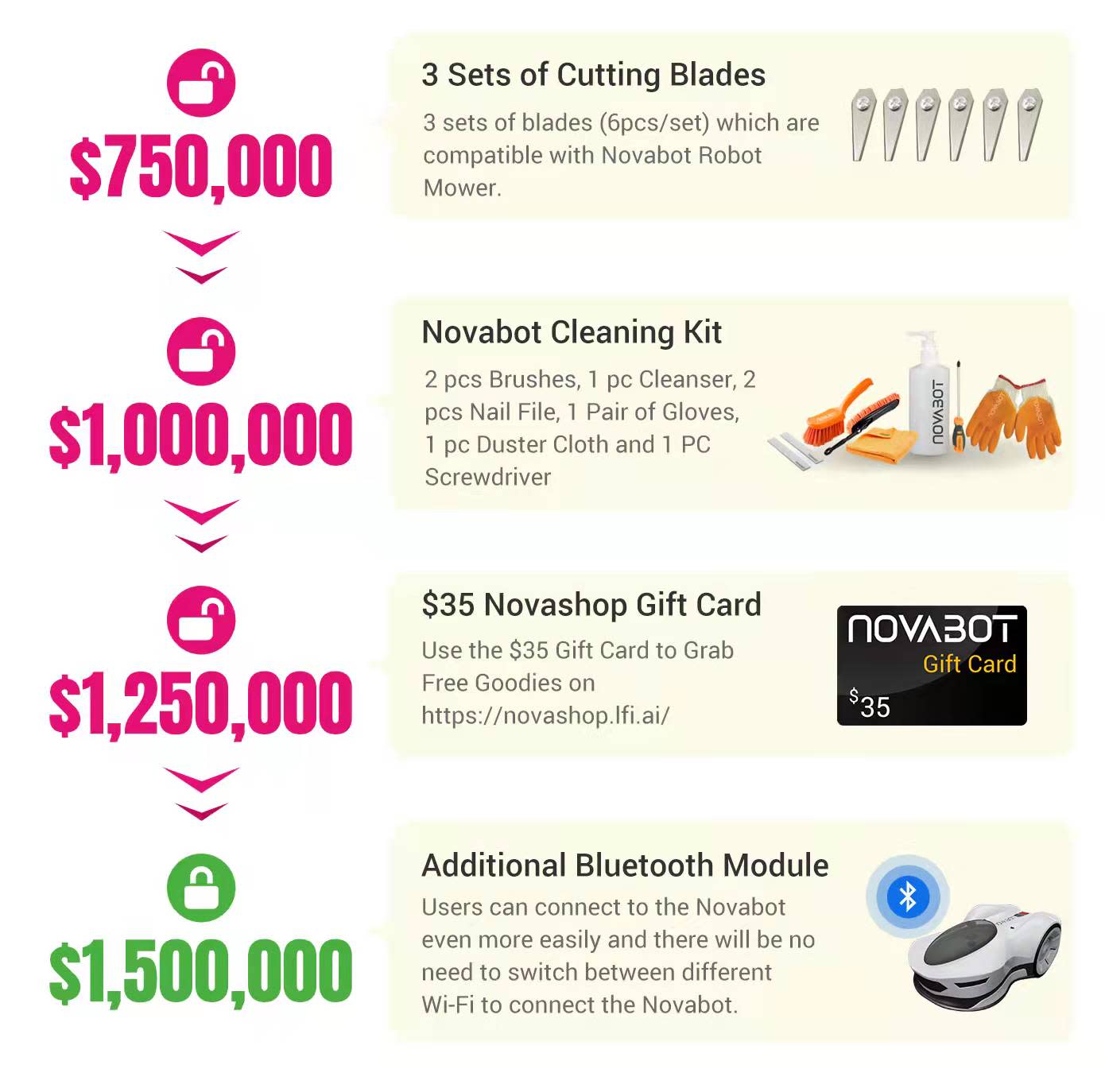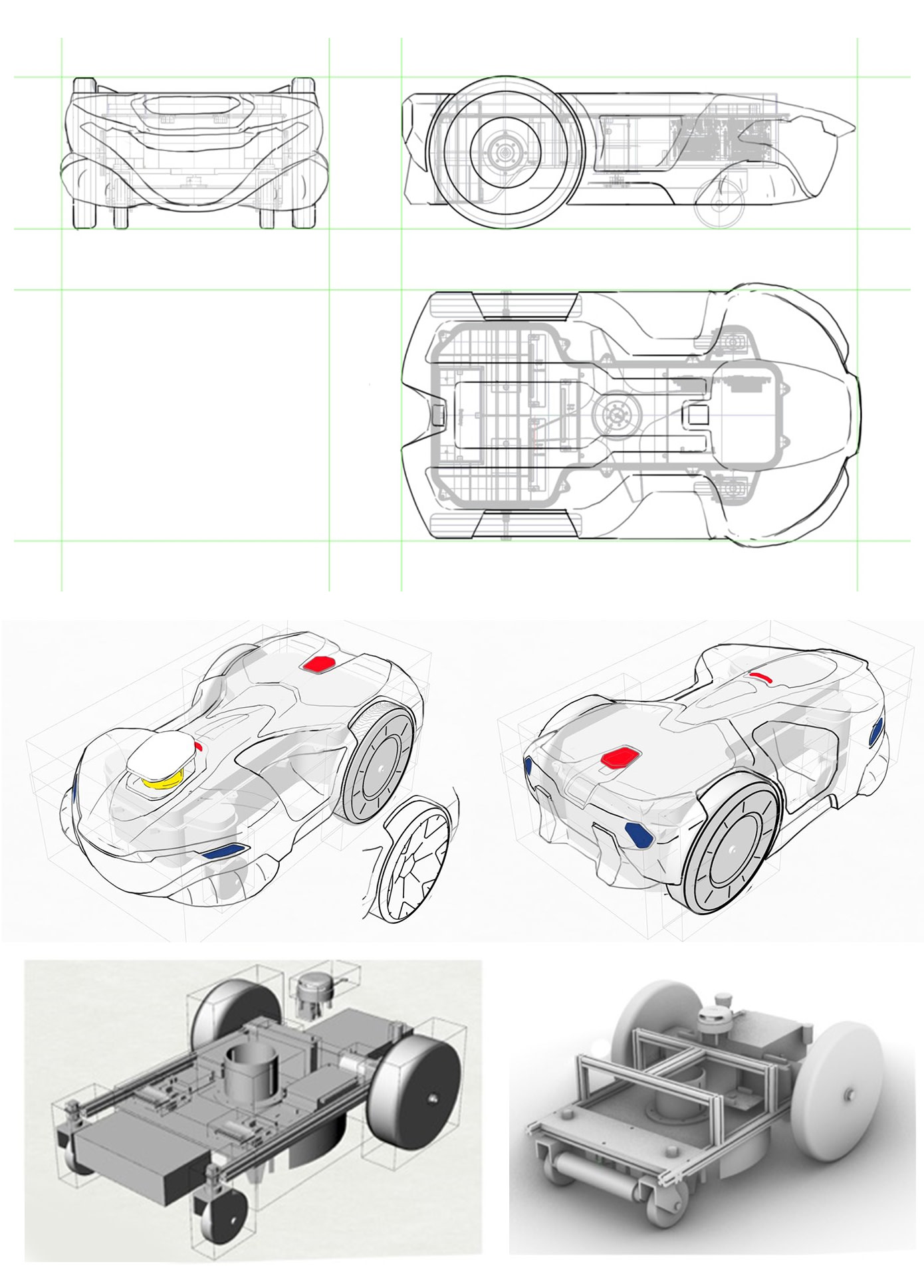 LF Innovation Ltd. is an AI-driven robotics startup aimed at developing and promoting affordable autonomous lawn management robots and providing customers with one-stop comprehensive solutions including autonomous lawn cleaning, weed removing and lawn mowing. Our team is professional and well-balanced. We have graduated and current Penn engineering master students and PhD candidates majoring in robotics, electrical engineering, computer science and mechanical engineering. We have co-founders who worked as investment bankers and managers before. We also have two famous Penn professors, Dr Mark Yim and Dr Jianbo Shi, from the world's top 5 robotics lab (GRASP Laboratory) as advisors.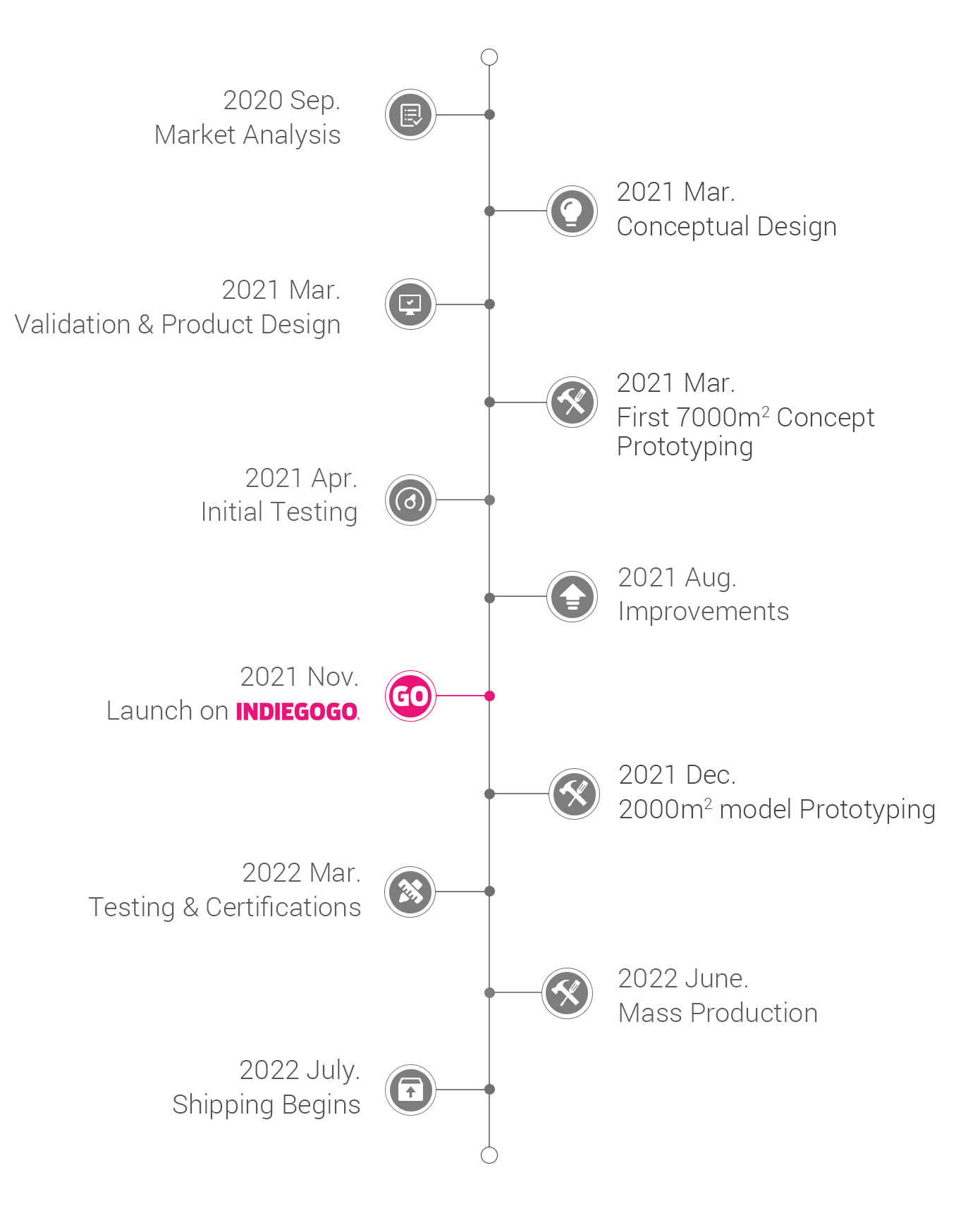 Novabot is already in production*, so you don't have to worry about those long crowdfunding waits and we will deliver your Novabot on time. Our priority is to meet our commitments to you and provide our backers with the highest level of value, premium quality, and service. 
*Pictures below show trial production for prototype units.