Nukkua: The Weighted Blanket To Stay Cooler Longer | First weighted blanket with Ventoflo™ Cooling to keep cooler longer. Get the deep sleep you deserve.
Click the link here to download the full report.​http://www.dropbox.com/s/cm1c9jitdkdyh1u/Thermal%20Performance%20Analysis%20of%20Weighted%20Blankets%20Final.pdf?dl=0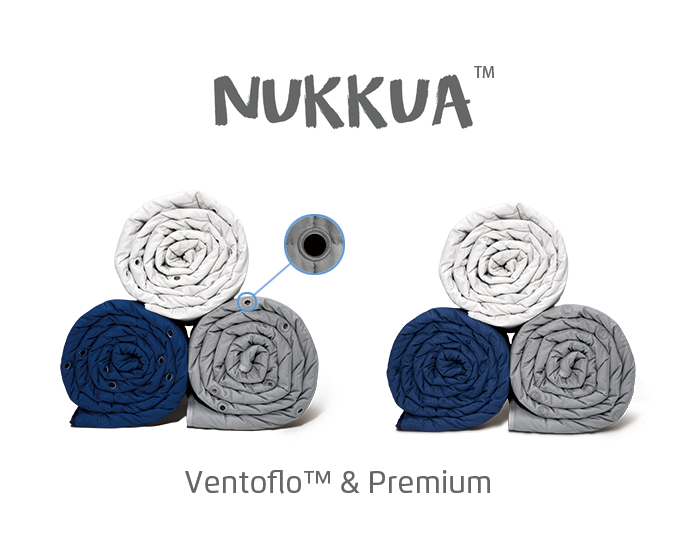 Meet Nukkua, a weighted blanket with Ventoflo™ Cooling, ventilation technology that keeps you cooler longer. We spent the last year researching, developing and testing the perfect sleep solution to reduce the heat of weighted blankets. 


The right environment plays an important role in good sleep and relaxation, and one of the most critical factors is temperature. 
Traditional weighted blankets insulate and trap body heat, ironically making it harder to fall asleep and stay asleep all night. Without ventilation, body heat will continue to accumulate. 

Body Heat Escapes 
Our revolutionary Ventoflo™ Cooling ventilation system is a breakthrough in thermoregulation management for weighted blankets. It facilitates airflow and eliminates overheating, keeping the body cool throughout the night.  
Data-Driven Design
The thermal imaging technology was utilized to develop and design the ventilation system. By understanding the body's natural heat map, breathe openings were mapped for optimal airflow, thus keeping the body comfortable and preserving the full benefits of the weighted blanket.
46 to 53 Ventoflo™ Cooling Breathe Openings
Our twin and queen sizes are each designed with the perfect amount of Ventoflo™ Cooling openings punched through 7 layers of high-quality lining and glass bead filler to keep you properly ventilated and cool all night for your best sleep.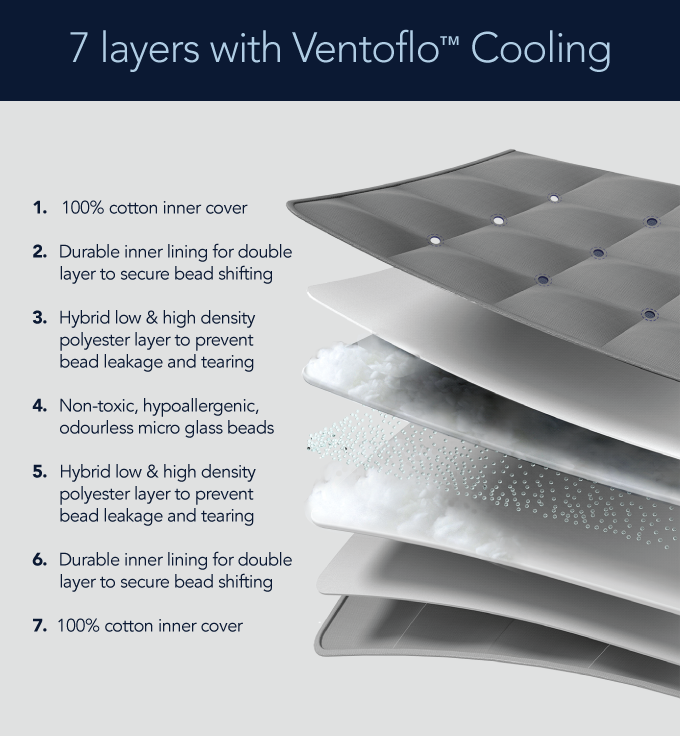 Premium Filler: High-Quality Micro Glass Beads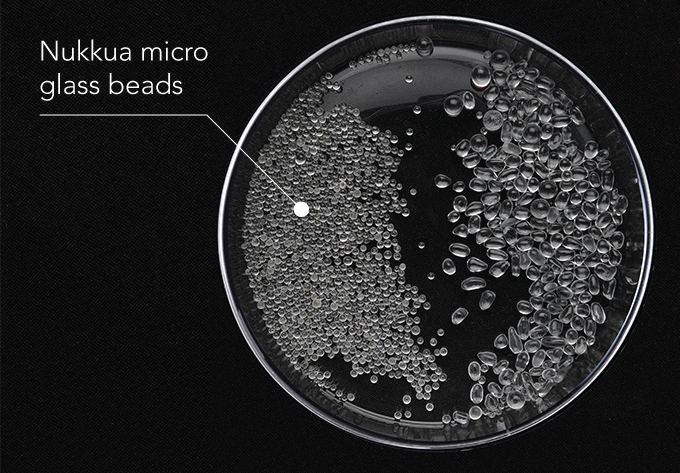 Our non-toxic, hypoallergenic bead fill provides a consistent weight and smooth texture without the feeling of pebbles in your blanket. No bumps, no lumps, just perfect light and deep pressure.     
Reinforced Non-Leak Zigzag Stitching 
Each Ventoflo™ Cooling opening is reinforced for durability, ensuring accurate bead weight in each section and no leakage.       

For Self-Care | To Help You Reduce Stress And Anxiety
The deep pressure from a Nukkua weighted blanket activates the body's sensory systems. This creates a calming effect as the brain lowers cortisol (a stress hormone) and increases serotonin and melatonin levels to decrease heart rate and blood pressure. 
For Sleep | To Obtain The Ideal Temperature For Optimal Sleep

The importance of sleep.
Deep, restful sleep requires the right ambiance. Optimal temperature plays a big part in your sleep experience—ideally a cool 60-70 ℉. Ventoflo™ Cooling is designed to keep your body ventilated so you can stay at the right temperature longer.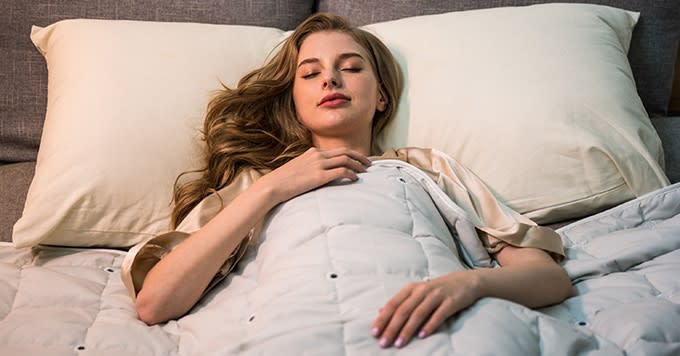 For Well-being | To Protect Your Quality Of Life 
Getting sufficient quality sleep protects your mental health, physical health, quality of life, and physical safety. Your well-being depends on falling asleep and staying asleep effortlessly each night. With our size and weight options, there is a Nukkua blanket to help you get the quality sleep and relaxation you deserve!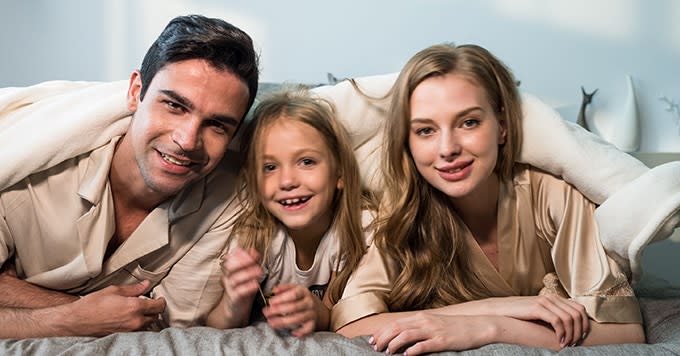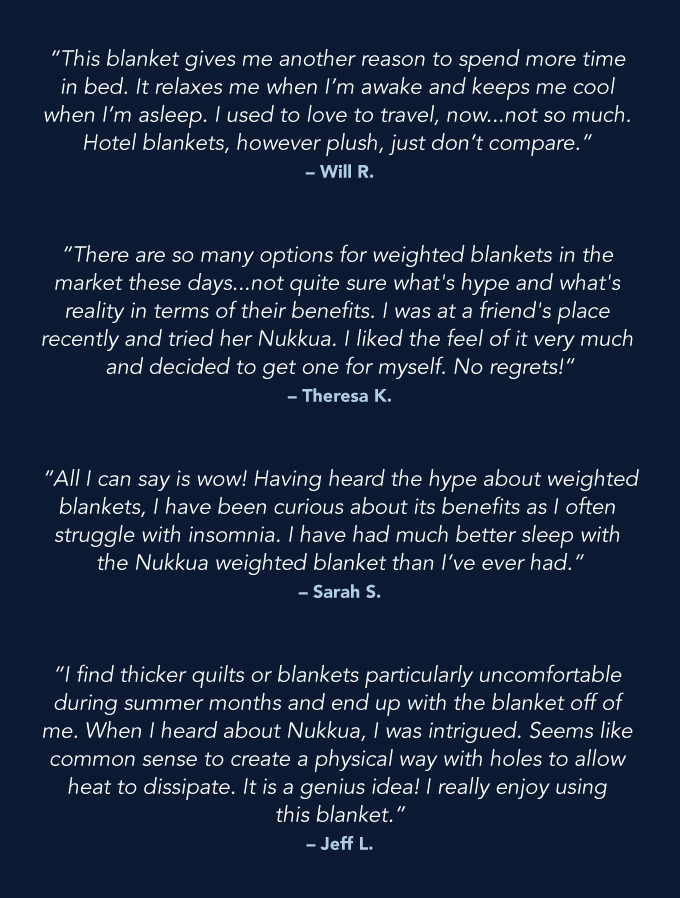 Choosing The Right Size Blanket
Since everyone's needs are different, we offer the Nukkua weighted blanket in size and weight options. It is recommended that you choose a weighted blanket that is approximately 10% of your body weight for the best results.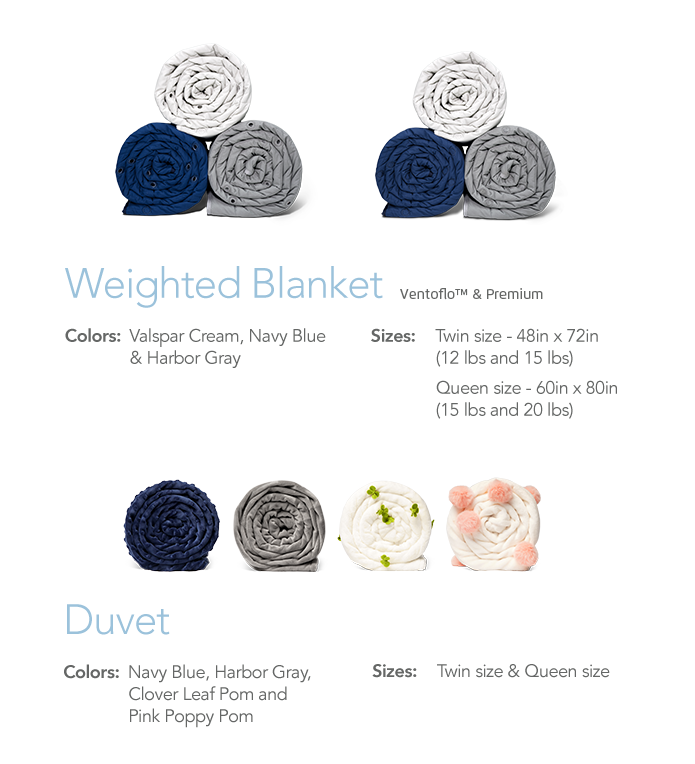 Coupling The Weighted Blanket With The Duvet 
Nukkua would like to give our customers choices and options in the way they use our blankets. It is intentional that our duvets are designed without breathing openings so that it provides an alternative use of the weighted blankets. 
In the warmer months of summer, the single use of the Nukkua weighted blankets with Ventoflo™ Cooling will enable you to keep cool for longer periods whilst enjoying the relaxing benefits of the weighted blanket.
In the colder months of winter, you may not want this cooling effect and would prefer to be kept warm and snug. Coupling the weighted blanket and duvet provides this option.  
Specifications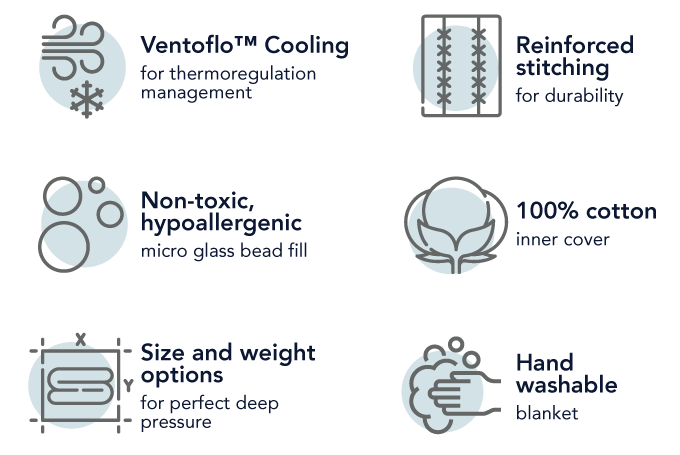 • To our Kickstarter backers, thank you for supporting us. At Nukkua Sleepsuite, we guarantee to deliver a quality product to you within three months (or less) of the campaign's end date.*
• We have planned and executed our supply chain deliverables very tightly to avoid disappointing our backers.
*Barring any unforeseen circumstances that will affect shipping within the United States.
**For international shipping, please note that backers are responsible for duties, fees, and taxes applicable to your region.

Kraine Technologies was born out of a belief that technology transforms lives in more ways than one. We conduct research, develop concepts, build solutions, and embed technologies to offer a higher level of user experience. We are immensely proud that all of our products are original and designed in-house. 
As an extended team, we have experience collaborating with makers and innovators from around the world for many years. We have jointly designed and manufactured products for retail as well as crowdfunding in our previous capacities. This includes products in the fields of robotics, sleep monitoring, STEM toys, IoT, smartwatches, e-mobility, weather stations, smart clocks, and industrial products used in smart buildings. 
We have come together now, under the Kraine umbrella, as a vibrant team brimming with new ideas and passion. 
 Our Philosophy Sets Us Apart

Since our founding in 2018, we have been focusing particularly on sleep solutions, an area in which we feel we build better solutions and truly make a difference. Our sleep solutions brand is Nukkua (pronounced as Nook-Kwah) which means "to sleep" in the Finnish language. 
Why Focus On Sleep Solutions?
Sleep is an important part of health. Over the past years, we have closely supported brands with high growth in weighted blankets. But sleep science is ever evolving, bringing us new solutions for better sleep such as thermoregulation. Nukkua aims to create research-backed products that can reduce stress, alleviate anxiety, and promote better sleep for everyone.
The Team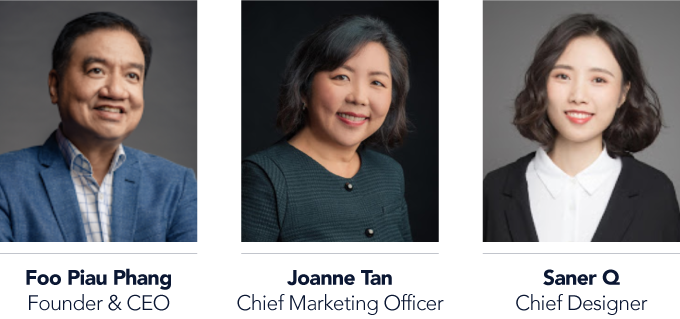 As founder and CEO of Nukkua, PP Foo is dedicated to sleep solutions. During his tenure as chairman of Brookstone, PP Foo saw the rise in popularity of the weighted blanket. However, there were many challenges in making weighted blankets comfortable for everyone. The weight causes heat, which can cause sweating; a hot body underneath a thick blanket certainly defeats the purpose of the weighted blankets as encouraging relaxation. Many users had to remove it halfway through their sleep when it got too hot, resulting in sleep disturbance. 
Foo's experience leading the acquisition of retail chains and managing labs to generate new product ideas and solutions gave him the idea to solve that problem. He works with an experienced and passionate core team: Joanne Tan as the Chief Marketing Officer and Saner Q as the Chief Designer.  
Please email [email protected] with any questions.