NutMeg's– Chicago Relaunch! | Help us Spread the Love as we relaunch in our new home of Chicago!
//Why Kenyan Non-Profits?
Billy was born in Kenya and moved to the US when he just a young boy. After Billy and Megan got married in July 2016 they both felt that it was very important to give back to Billy's country of birth, and the idea of starting a social business was born! Since there were already many wonderful organizations in Kenya doing amazing work we decided it was best to partner with already functioning non profits and support them financially through the selling of our homemade nut butters!
NutMeg's seeks to specifically partner with organizations in Kenya that are making improvements in education and/or organizations whose mission is to empower and advocate for women who have been affected by sexual violence which are two passions near and dear to our hearts. This year we have partnered with Freely in Hope which is an amazing non profit whose mission is "Restoring dignity with survivors of sexual violence through holistic education and platforms for dreams to be fulfilled." Click here for website  to learn more about who they are!
//Why Relaunching in Chicago?
February 2017 we started producing and selling our nut butter locally in Minneapolis. We began online and continued through the summer by selling at farmers markets. NutMeg's was a huge success and received a lot of positive feedback as well as returning customers! In August of 2017 we made the decision to move to Chicago (We are loving it here!!). Since moving we have been working on getting a website up and running, creating this crowdfunder, and really visualizing how we want NutMeg's to function and grow as a social business.
A lot of exciting things are in the works and that is why we need your help through this crowdfunder! We need to get licensed to sell in the State of Illinois and the City of Chicago, become food safe certified, have revenue to buy kitchen time (at Lakeside Kitchen & Market), along with purchasing our initial supplies. Since we are donating 50% of our profits, we wants to use our money wisely. Through this crowdfunder it would allow NutMeg's to grow and we would have more to give!
//Why Nut Butters?
Let's be honest, who doesn't love peanut butter? Peanut butter brings up so many memories for us. When Billy was growing up, he and his brothers would come home from school they would have Kenyan tea paired with PB&J every day. In college, I would simply scoop spoonfuls of peanut butter from the jar and eat it plain while chatting with my roommates. Not only was it a staple in our lives, it's such a staple in so many households!
Upon graduating with a minor in food and nutrition, Megan learned and became passionate about cooking and consuming foods with whole, nutritious, and local ingredients. Peanut Butter was still a staple in her diet but instead of buying it she was constantly whipping up jars in her food processor, eventually perfecting the recipe and expanding to making Almond and Cashew Butter as well.
//But What Exactly Are Nut Butters?
Nut butters are nuts or seeds the are ground/processed that they turn into a cream-butter like consistency!
Currently we are selling Peanut Butter, Almond Butter, and Cashew Butter. All of our butters are made with the best 5 ingredients (The Nut, Olive Oil (except in our peanut butter), Cinnamon, Nutmeg, and Pink Himalayan Salt.). These ingredients are sourced from a Chicago based distributor and made at Lakeview Kitchen in Chicago by Megan and Billy.  Added bonus is that there is no added sugar, it's vegan, whole 30 approved (except peanut butter), paleo,  gluten free, and so yummy!
Peanut Butter— Again this is a staple food, creamy and delicious. Our Peanut Butter is perfect to top on toast, make cookies, and spoon right out of the jar. This is Billy's favorite butter that he makes!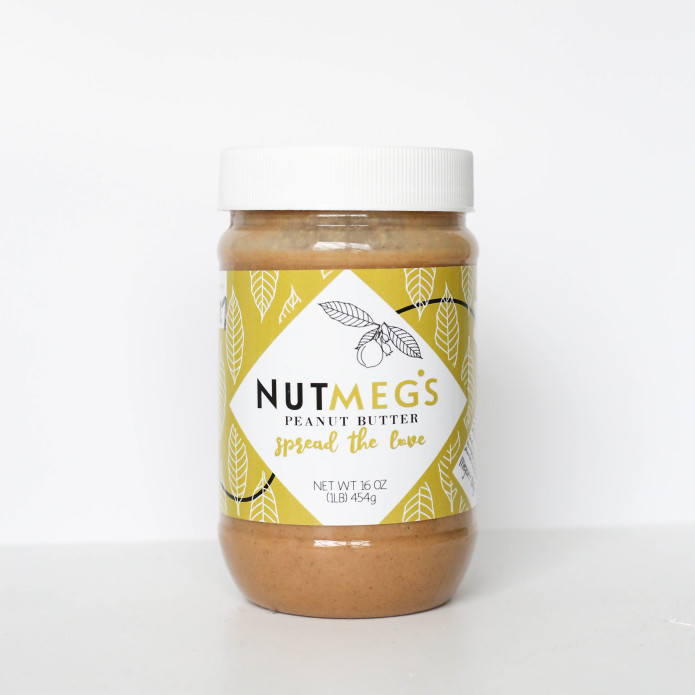 Almond Butter– Almonds contain loads of fiber, great vitamins, and have some great health benefits! Our Almond Butter pairs well with apples, carrots, celery, and can be a perfect substitute for Peanut Butter. This is my favorite butter by far!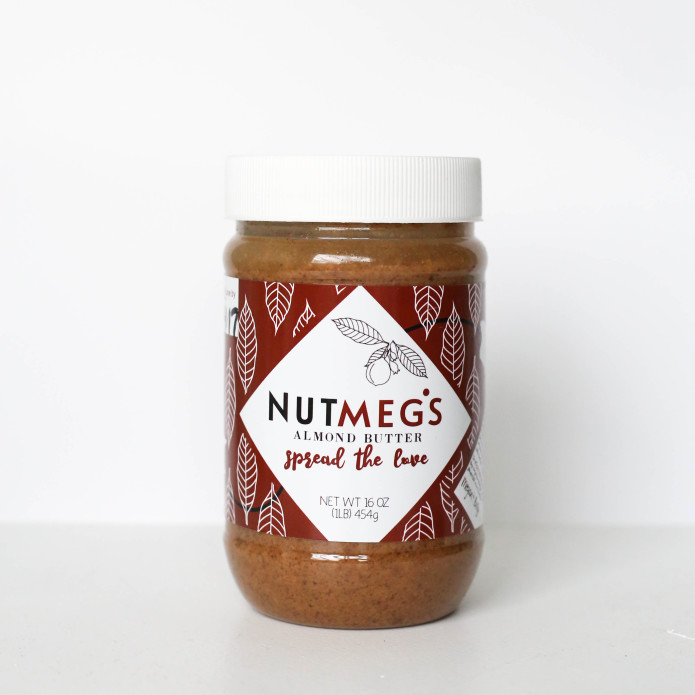 Cashew Butter– Not as commonly seen in the store as peanut or almond butter but is definitely as tasty and slightly addicting! Being a naturally sweet and creamy nut it almost tastes like dessert! Best on waffles, pancakes, or straight from the jar! This is our customer favorite!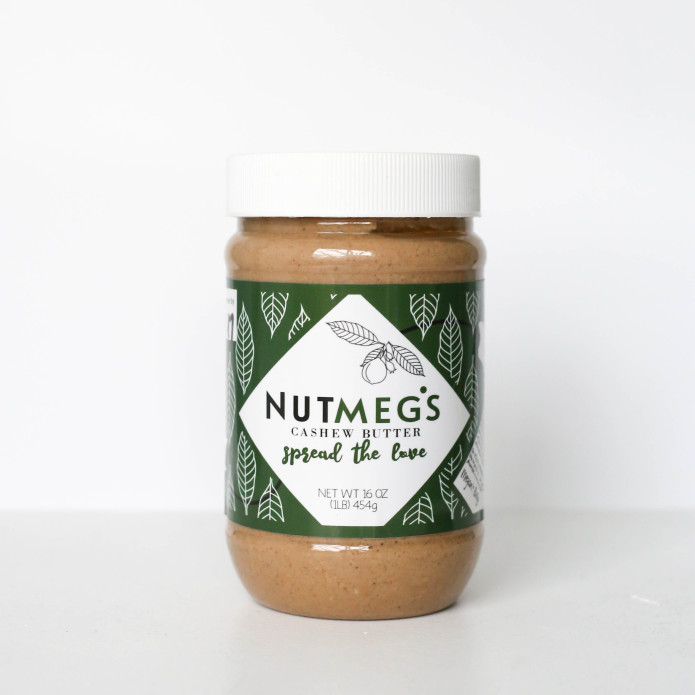 Trifecta– We also sell all three nut butters together because sometimes you can't decided which one you like best!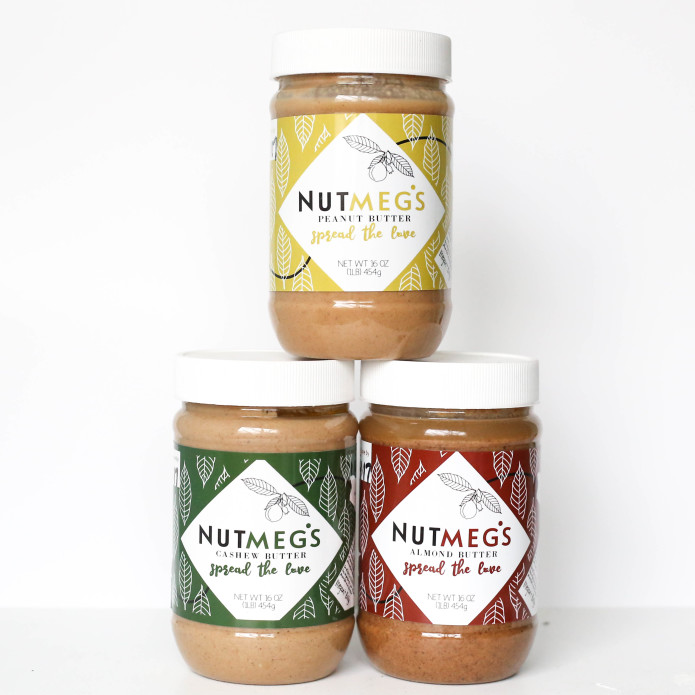 //Our Vision with Indiegogo
We recently moved from Minneapolis to Chicago and need your help getting started here! Since we give 50% of our profits away we would love to give as much as we possibly can! Before we can even start selling here in Chicago we need to be licensed with the city/state, get a food safety certification, buy supplies (nuts, spices, and oil)/ kitchen space and phew all that adds up quickly! Please help us Spread the Love in supporting us!