Nutrl Antimicrobial Bath Towel – Silver Infused | Made with 100% American Cotton and Permanent Odor Control. Try for 100 Days, Risk Free!
Shop Nutrl Now At:

The Scratchy, Smelly Situation
Towels are pretty simple. Why is it that so many brands get it wrong?
Our options are limited to two options: a "quick drying" towel that ends up being a thin, scratchy rag or a "spa-like" towel that can never fully dry and starts to smell.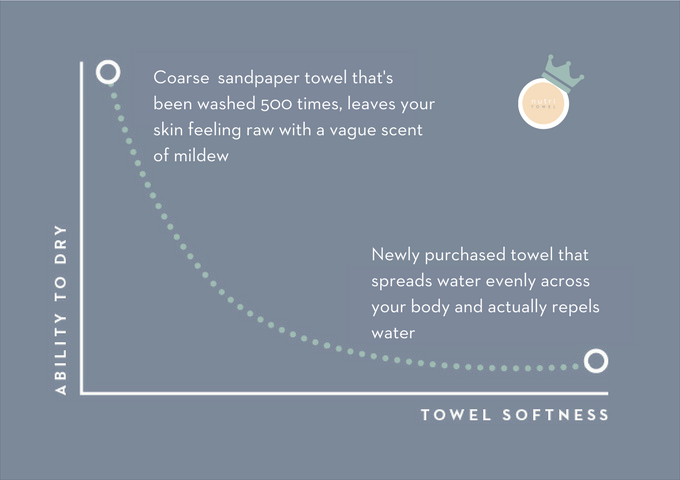 You want a towel that provides the comfort and absorbency of a thick towel and the freshness of a quick drying towel. 
We've all heard the phrase,"You can't have your cake and eat it, too."
But we like eating cake. A lot. So we set out to create a towel that offers the best of both worlds.

No More Smelly Towels
Silver prevents the growth odor-causing bacteria and fungi at the source, permanently. 
This means you can depend on Nutrl Towel to dry off without ever smelling like sour, musty mildew.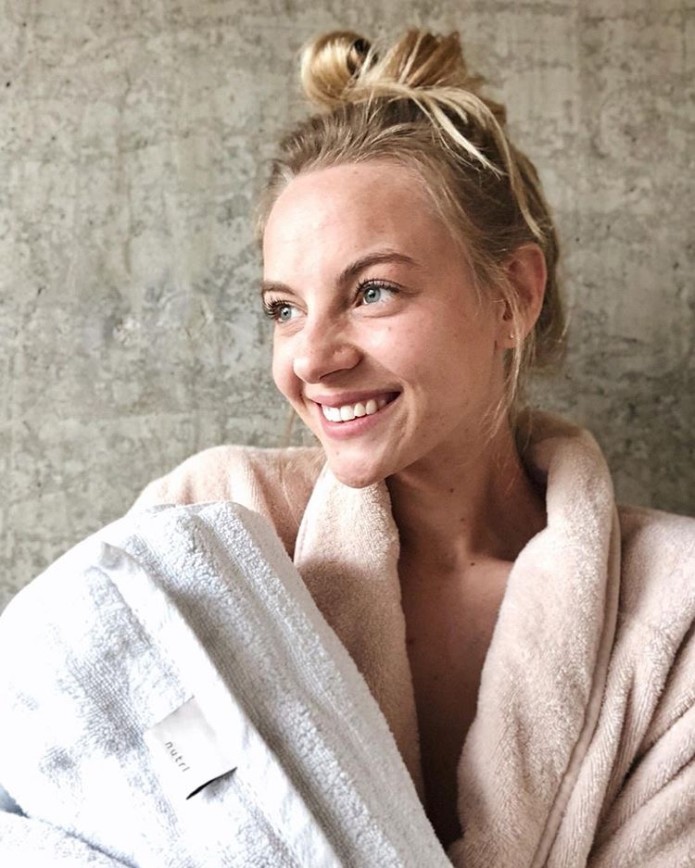 Does it really work?
Silver's antimicrobial benefits have been tested and proven at research institutions including Cornell University. NASA and the International Space Station utilize silver as a biocidal agent based on it's antimicrobial properties in the potable water system. 
Nutrl Towel has been tested and verified by Industrial Microbiological Service located in Sweden (Certificate No. 1033880.107/11641) to eliminate 99.97% of bacteria (Staph aureus) – even after vigorous, industrial washes.
We're the ONLY towel brand to offer a 100 day risk free trial. We're confident you'll love Nutrl.
How does it work?
To do this we use low concentrations of recycled silver from Polygiene that offers 100% surface area protection: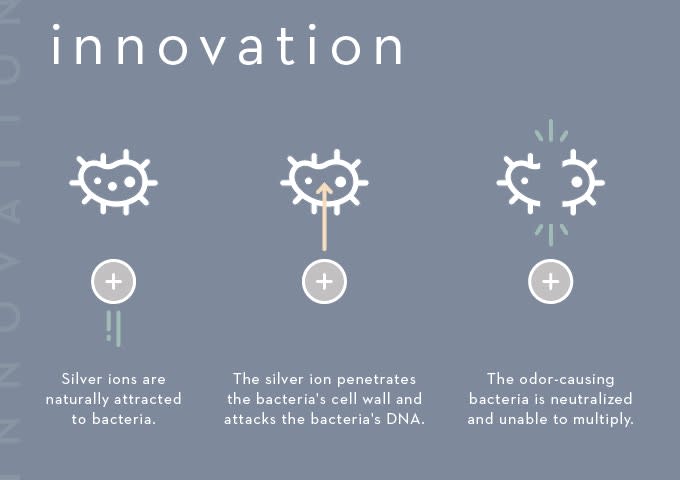 Is it safe?
Without a doubt. Our EPA approved silver is a nano-free solution that is certified by bluesign® and Oeko-tex who do not allow nano technology on their registers. Our silver particles are more than 100 times larger than nanoparticles and therefore are too large to penetrate to the skin's barrier.
Our silver technology received Medical Class 1 approval in Europe, the same class that includes bandages for direct contact with open wounds. It is bluesign® approved—meaning they offer the highest level of consumer safety by employing methods and materials that conserve resources and minimize impacts on consumers and the environment.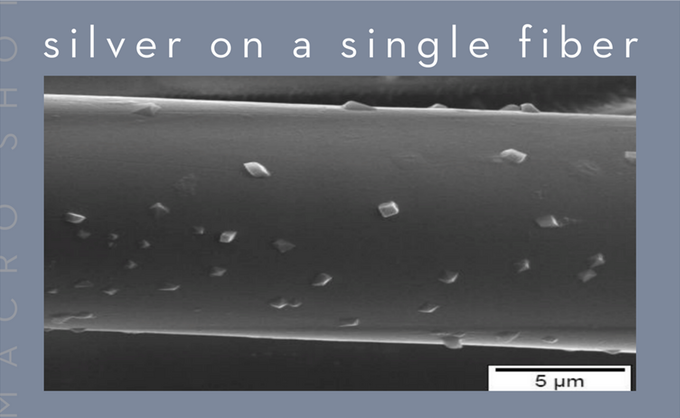 Seriously Soft SUPIMA® Cotton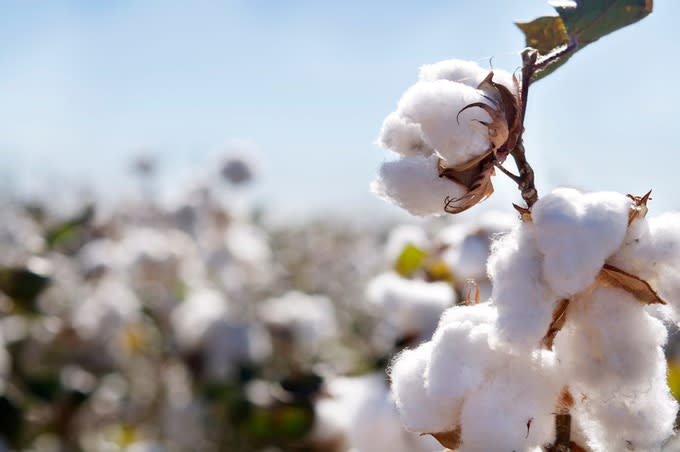 We know you want a soft, absorbent towel that lasts. That's why every Nutrl towel is loomed from American-grown SUPIMA cotton. It came at a higher cost, even compared to organic cotton, but the answer was clear when we took a closer look at what makes SUPIMA cotton so special. 
Thread From A Different Fabric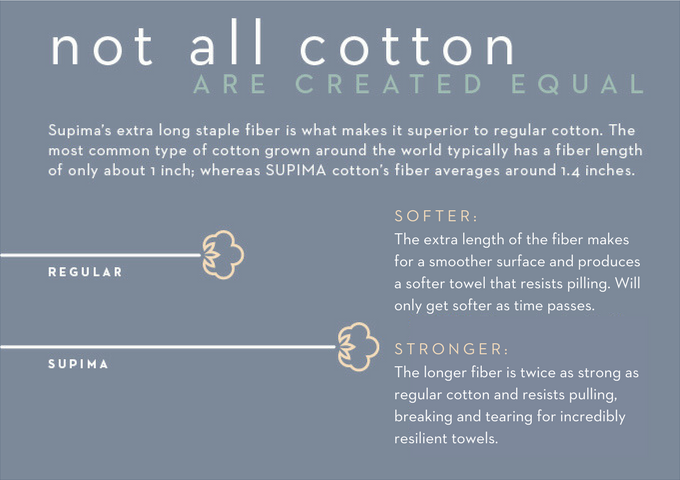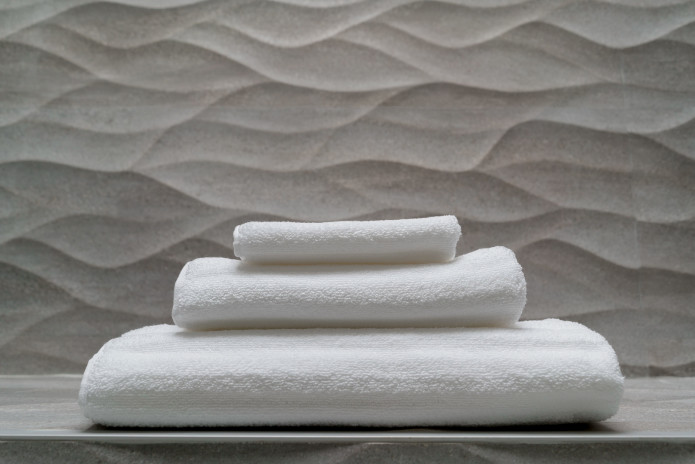 Be Part of the Solution
At Nutrl, our commitment to building sustainable products is integral to our mission. Which is why we partnered and developed Nutrl towel with teams who share our vision. 
On top of being some of the softest cotton in the world, Supima ensures sustainable practices in their materials and manufacture throughout their supply chain.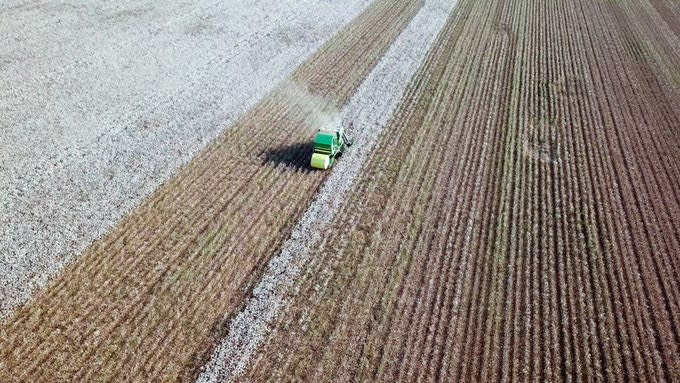 Supima farmers ensure that they are growing the highest quality cotton in the world with as little impact on the environment as possible, utilizing GPS-navigated tractors that plant and harvest the cotton to satellite technology and soil monitors.
Polygiene is made from 100% recycled silver. The treatment is applied during the finishing stages of production, therefore, no extra water or energy is wasted.
Care Instructions
Machine wash cold using mild, liquid detergent. Sun dry or tumble dry low. Avoid using fabric softeners or powdered detergents to maintain absorbency.