Old Tappan Brewing Company – Nano Brewery | Small batch brewing on Long Island, NY. Please support our endeavor to create our craft brewery!
OLD TAPPAN BREWING COMPANY
In the spring of 2015, after homebrewing his own beer for a number of years, Long Island native Matthew Cryan created Old Tappan Brewing Company.  The goal was to establish a small brewing company that would allow him to sell his beer while still maintaining his "day" job as a Lighting Grip in the NYC Film and Television Industry.  In July of 2015, long time friend and fellow home brewer Brent Kunkle joined the OTBC team as Operations Manager.   Together Matt and Brent have been striving to achieve their goal of opening a great local craft brewery and serving their beer to the communities of Long Island, NY and beyond.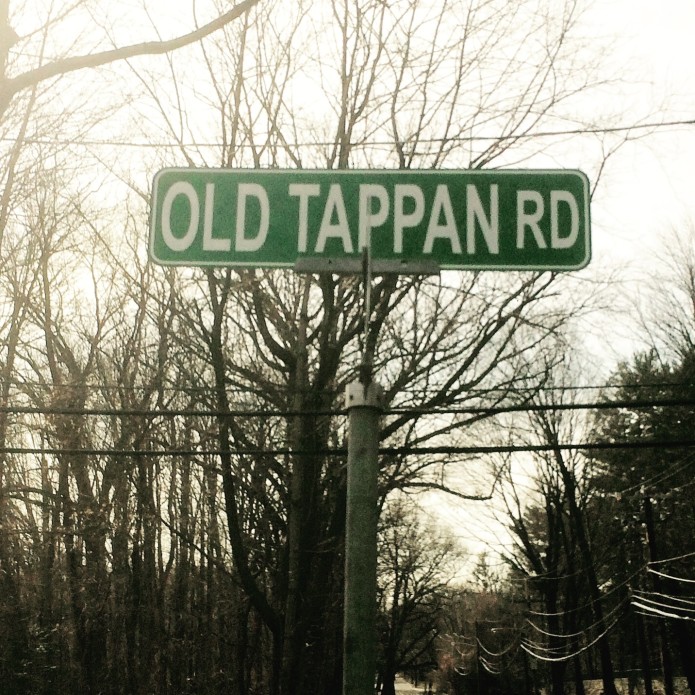 THE TEAM
Matthew Cryan is a native of the North Shore of Long Island. The son and grandson of successful small business owners, Matt strives to follow in the footsteps of his forebearers and create a successful small business that  provides enjoyment for the local community.  He believes Old Tappan Brewing Company is the perfect platform to develop and continue the successful business tradition that has been an integral part of his family heritage.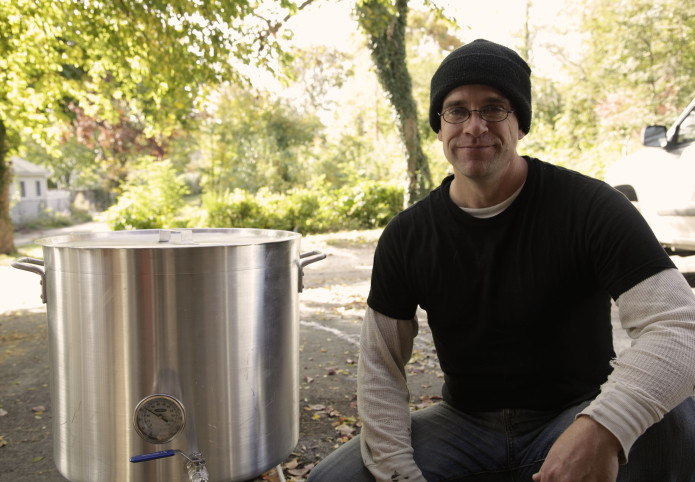 Brent Kunkle has been a resident of Long Island since 2011. He and his wife, Kate, call Sea Cliff, NY home. Brent holds a ten year career as a producer in the film and television industry. His feature films have premiered at top festivals including Sundance and have played theatrically across the world. He has done television work for CNN, A&E, Showtime and most recently Animal Planet's "The Zoo." He and brew partner, Matt Cryan, met as crew members in 2007 on the set of the feature film "I Sell the Dead" starring Ron Perlman. They have kept a close friendship and mutual love for home brewing ever since.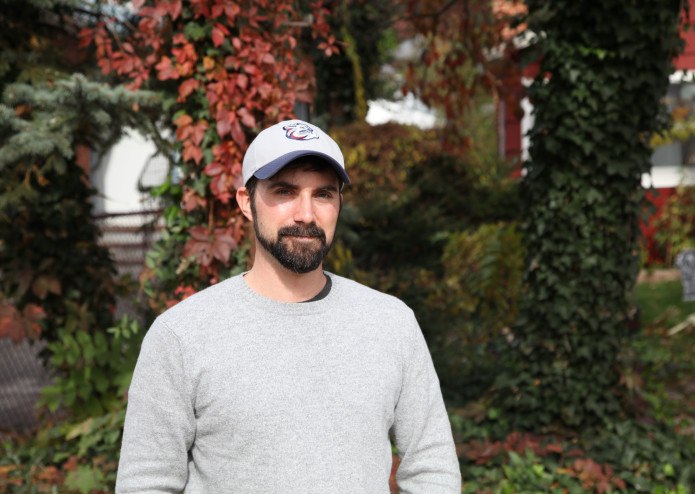 MISSION
Our current mission is to obtain a foothold in the professional craft beer brewing industry, start selling our beer, and grow into a successful craft brewery.
Our goals will include:
Secure a properly zoned location where we can brew our beer.
Build out the brewing, fermenting, and storage areas.
Secure federal, state and local licensing requirements.
Brew and sell our first batches of commercial beer.
Sustain initial momentum and grow.
THIS IS WHERE YOU COME IN
This crowd funding campaign will allow us to survive our first year of licensing and the initial build.  HERE'S THE KICKER! WE FOUND A POTENTIAL LOCATION TO BREW!! AND A LANDLORD THAT LOVES LOVES LOVES THE IDEA OF OUR BREWERY. BUT BUSINESS IS BUSINESS, HE'S GIVING US 2 MONTHS TO COME UP WITH OUR DEPOSIT & FIRST YEAR OF RENT, IF NOT THE SPACE WILL BE RENTED OUT TO ANOTHER BUSINESS. The pledges of support you contribute will be the very life force behind us securing a brewing location! 
HOW WILL CROWDFUNDING FUNDS BE USED?
Crowdfunding Fee = 5%
Processing Fee = 3.5%
Crowdfunding Rewards = 10%
Brewery location, licensing, equipment, first batch ingredients. = 81.5%
PROPOSED TIME LINE
May 2017 – Launch crowdfunding campaign.
June 2017 – Secure funds from campaign.
July/August – Secure brewery location. Begin brewery build out.
August/September 2017 – Begin federal, state, and local licensing.
July 2018 – Complete build out and licensing.  Start selling beer!
OLD TAPPAN BREWS
We are always brewing different recipes and different types of beer.  Here are just a few we plan to brew right from the get-go.
Aggie's Freak Out Oatmeal Stout  (flagship)  A great oatmeal stout, smooth and robust with subtle hints of caramel and chocolate.  5.4% abv
Birch Bark Pale Ale  (flagship)  A nice easy drinking ale with malty flavor and subtle hop hints.  A solid session ale.  5% abv
New Moon Black IPA  Dark color with coffee and caramel notes along with a strong hop presence.  This delicious IPA packs a punch!  8.3% abv
Welwyn Session IPA  Crisp and hoppy with a light refreshing body and color.  Enjoy this mellow IPA for its great aroma and flavor and its easy low alcohol content.  4.5% abv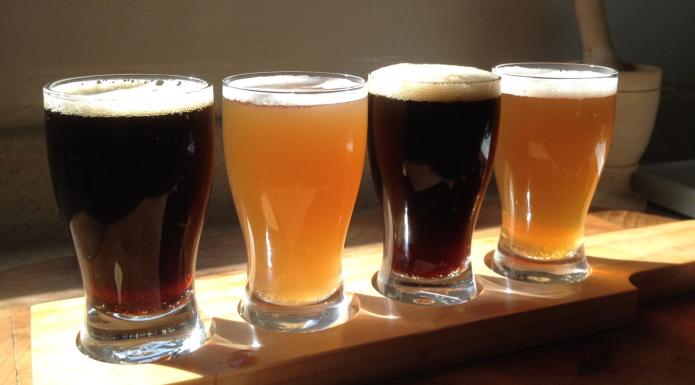 PRODUCTION
The term nano brewery in the craft beer industry refers to a very very small brewery in relation to all the other breweries out there.  Old Tappan Brewing Company will begin operations as just that.   Depending on the style of the beer being brewed we will be yielding about 20 gallons per batch.  We will be brewing an average of twice a week while also working our "day" jobs, and dealing with all the aspects of running a start up nano brewery.  That means we can push out about 1,920 gallons of craft beer per year. Translated into industry jargon- Every 30 gallons of beer is considered 1 US Barrel of beer (1US BBL).  Old Tappan Brewing Company will produce about 64 US BBL's in its first year.  Once our beer is brewed it will ferment on site.  When the beer is done fermenting we will keg it and sell it to local business that will serve our hand crafted beer at their establishments. The tracks laid down in the first two years will allow us to progress to a 3BBL brewing system and to open a tap room. Working full time at the brewery should start to supply an income by then.  That would be a dream come true for us and much more delicious beer for you!
RISKS & CHALLENGES
This crowd funding campaign will not only help us get through our first year of development, it will provide us the spark that will start the engine to sustain us as we power through our initial years of business. Through extensive research, we have developed a solid business plan and are highly motivated to make this brewery come to life. 
During the first year we will secure a properly zoned location that fits our needs and budget (hopefully our current potential location…).  Then we will spend approximately six to eight months in the federal, state and local licensing processes.  While working on that, we will renovate the approved space into a functioning brewery.  Once all of the licensing and construction is done we will spend the next year brewing our tails off to make our nano steps into the brewing industry.  While getting a small business off the ground can be the hardest obstacle to overcome, we believe that we can make it past the first few years of business and achieve sustainable momentum to offer our local community and beyond an abundance of delicious, locally brewed hand crafted beer.
Please support our endeavor and help us serve up some great local Long Island craft beer!