Oliver: automated smart cooking robot | A hands-off appliance that cooks delicious meals.

Oliver automates all the steps in cooking a recipe for you.
Oliver doesn't just throw everything together all at once, heat and hope for the best. 
Our smart cooking robot releases ingredients into the cooking chamber, regulates temperature, switches between cooking techniques, and uses an internal mixing arm to keep food moving so everything is cooked to perfection. It's an automated cooking appliance that follows a recipe's various steps in the right sequence at the right times.
Take the guesswork out of cooking.
Lots of things can mean the difference between delicious and disaster when cooking. Were ingredients added at the right time and in the right order? Did the heat increase or decrease the right amount at the right time to change from sautéing to simmering? Should the dish be stirred constantly or at specific intervals?
Perfect meals in 3 easy steps…
Choose a recipe

Prep the ingredients

Load the jars
Walk away. Oliver does the rest.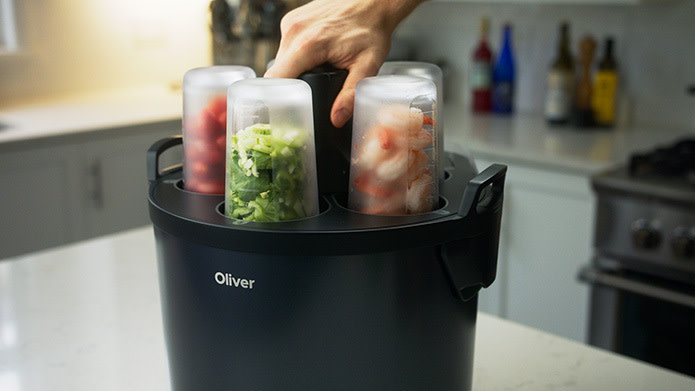 Oliver captures an expert chef's talent, timing and technique in one smart cooking appliance.
No skills? No worries. Oliver manages every step along the way.
Kitchen all-star? You're all set, too. Create your own custom recipes with the Oliver app and share your favourite dishes with the world.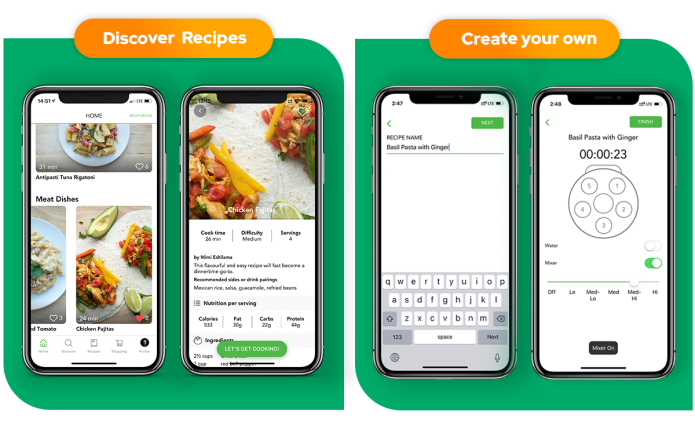 Oliver cooks the recipes you crave.
The Oliver app is pre-loaded with hundreds of unique cuisines from around the world. All you have to do is some simple prep, load up Oliver's jars, and you'll be able to discover flavours and dishes you've only dreamed about making in your kitchen.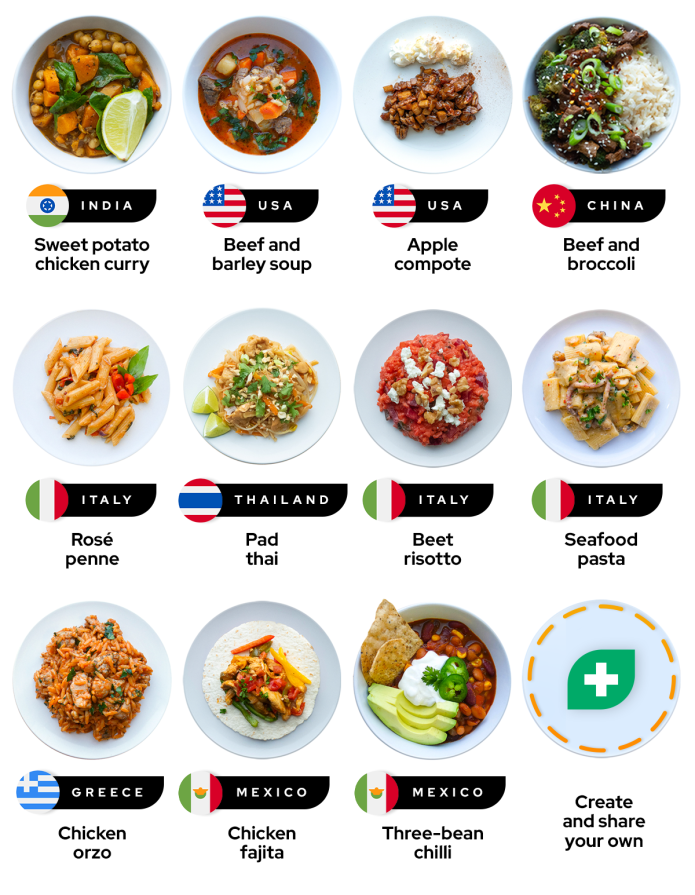 More than a product. Oliver is an experience.
Unique design brings new functionality into hands-off automated cooking. Oliver's timed-release jars control when and how different ingredients are cooked, and its internal mixing arm gently and consistently keeps ingredients moving, offering much greater control over texture and flavour than any other smart appliance.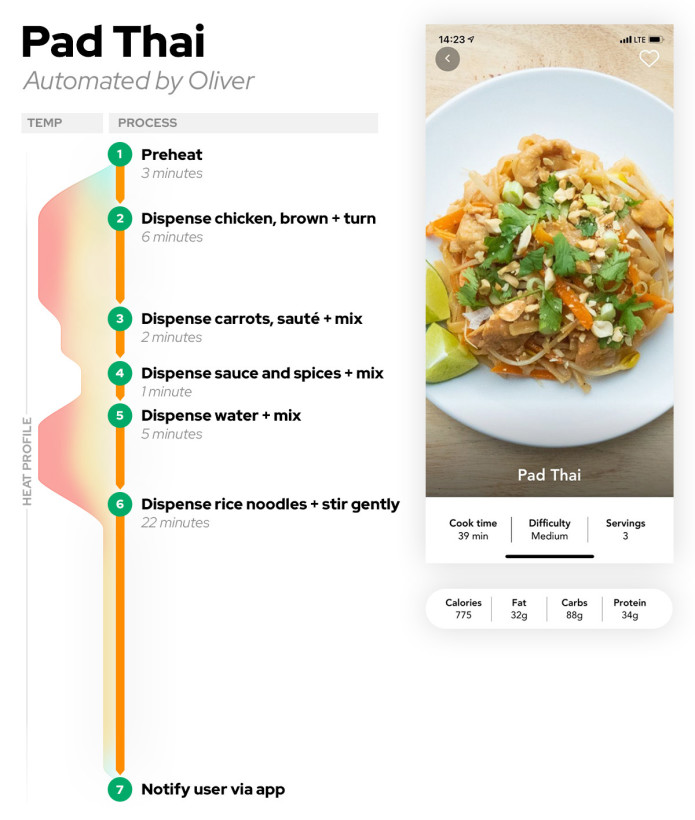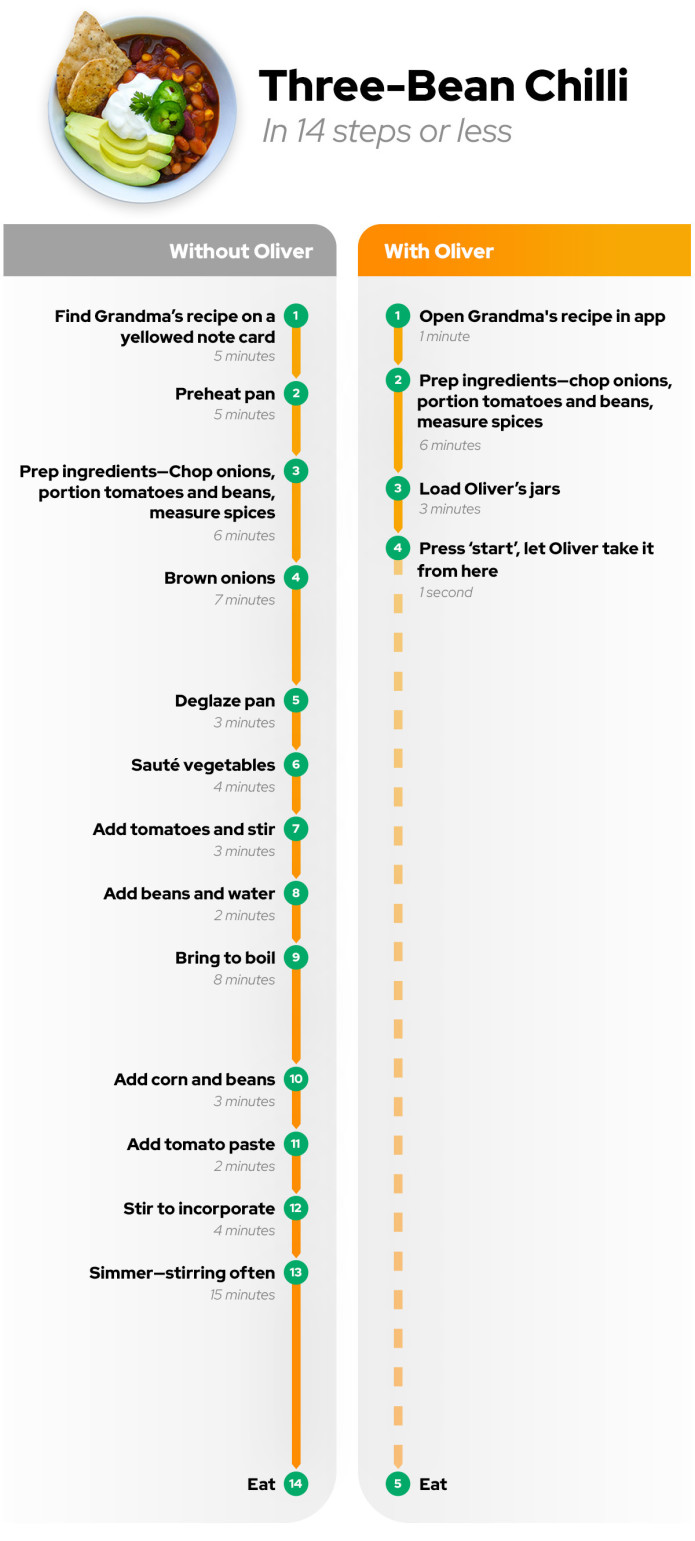 Oliver's app is designed to the same levels of excellence. Explore recipes from around the world, follow simple step-by-step instructions for every dish, and manage and monitor nutrition, cooking time and your weekly shopping list, all within one convenient app.
Designed for easy cleanup.
Every part of Oliver is made for easy cleanup. Quick disassembly and dishwasher safe components ensure you can clean the jars, mixing arm, lid and cookpot simply and easily.
More features and benefits of Oliver:
Get your time back: When prep is done, you're done. Step out of the kitchen and take back your valuable time.

Discover recipes you've never tried before: A wide range of cuisines and cultures are represented in Oliver's recipe library, and the Oliver community can add their own, too.

Step-by-step guided prep: Easy-to-follow preparation instructions for every recipe. Never miss a step or forget the garlic.

Shopping list tool: Populate a grocery list with the ingredients from your favourite Oliver recipes with one tap.

Mobile-controlled device: Browse recipes, meal plan, track nutrition, start the cooking process, monitor your meal's prep and get an alert when Oliver is finished, all in one mobile app.

Prep hours or days in advance: Load Oliver's jars anytime, store them in your refrigerator, and you're ready to start cooking instantly when it's time for dinner.
What the media's saying:

Testimonials from our beta testers:

A smart cooking revolution.
Stop spending money on cold delivery. Let Oliver cook for you with fresh, wholesome ingredients hand-picked by you, at a fraction of the cost of ordering in. Whatever you're craving, Oliver's got it.
Oliver specs
Oliver's shell is made out of stainless steel, with an anodized aluminum cooking pot. The mixing arm and top tray are made from injection-moulded high-density polymer. Its jars and water tank are made out of BPA free plastic. Hypo-allergenic silicone seals are used throughout the unit.
Physical dimensions: H 40cm x W 36cm x L 38cm (H 15.7″ x W 14.2″ x L 15.0″)
Power: 1100Watts @ 110-120 V
Operating temperature range (ambient room temp): 10-40C
Pot cooking temperature: Up to 180C/350F
Storage temperature range: -20C to + 60C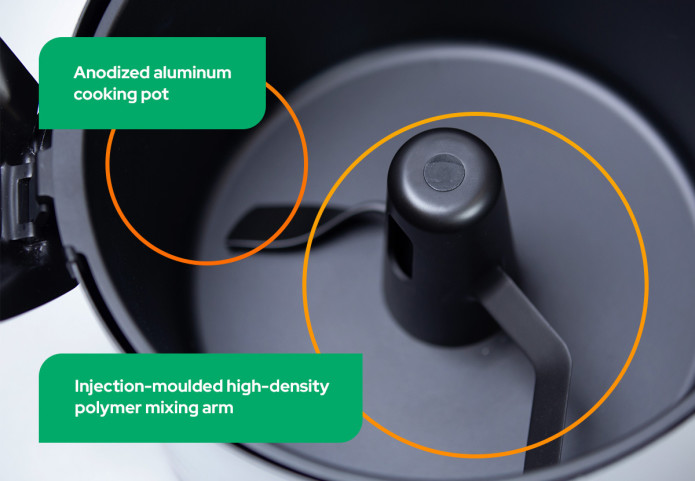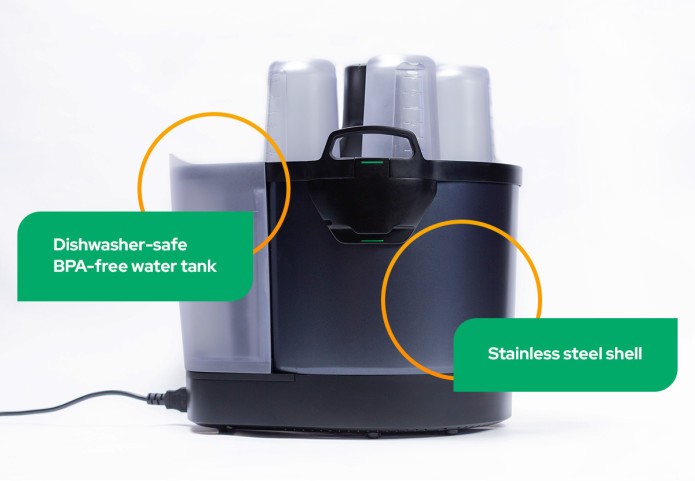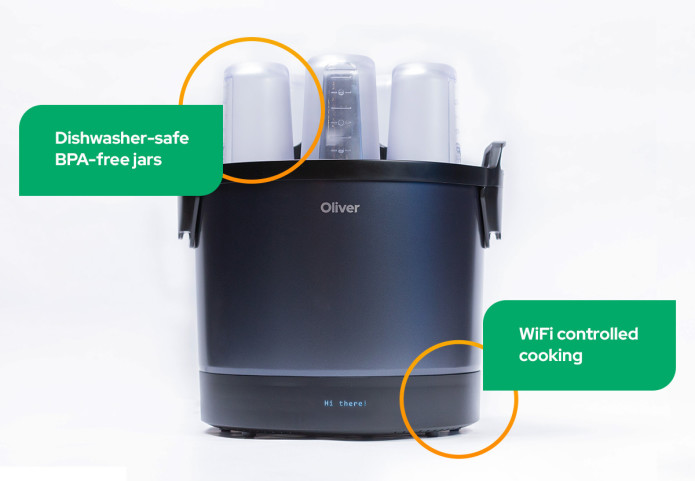 The team
The Else Labs team brings together leading engineers, culinary experts, marketers and businesspeople who have a common passion for innovation. This is what fuelled us to build Oliver, the first of many smart cooking appliances we hope to introduce to your kitchen.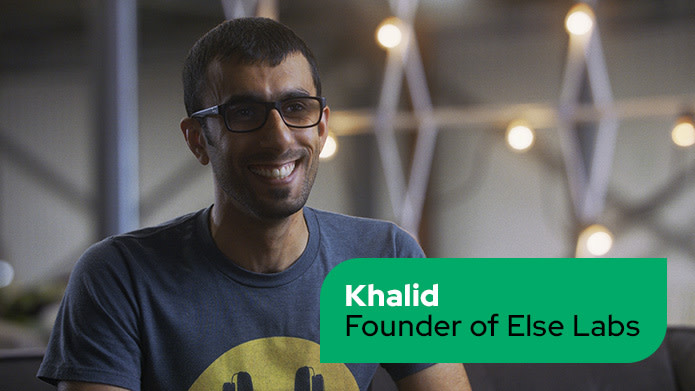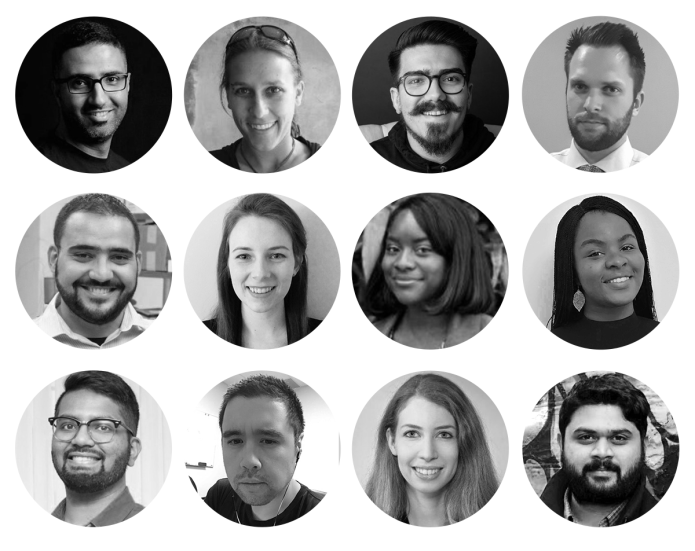 Timeline & budget
When you support us through Indiegogo, 100% of your contribution goes to building your Oliver and shipping it to you, no matter where you are.
Else Labs' research and development was funded through independent investments, seed-funding rounds and innovation grants. Our focus now is to fund full production and get Oliver into your kitchen.
As of September 2020, our schedule is:
October 2020: Kickoff with manufacturer

October to November 2020: Finalize design for manufacturing and assembly

December 2020: Engineering validation testing 

January to February 2021: Tooling production

March 2021: Design validation testing

April 2021: Certification

April 2021: Production validation testing

May 2021: Production start

June 2021: Inspection

June 2021: First Olivers leave factory