Ondoor Grocery – We keep loved ones safe in Covid | Old parents, sick & disabled – We keep them Safe. Home delivery of Grocery. Help us serve them.
Introduction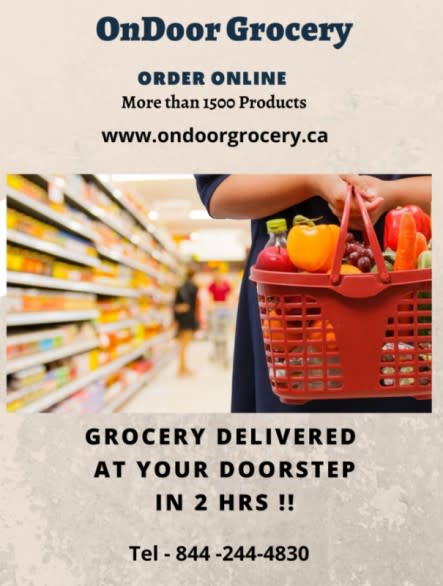 What we do
Ondoor Grocery  delivers grocery to your home in 2 hrs
We have more than 2000 grocery products on our website
Customers can shop online
Ondoor services is ideal for old, sick, disabled, students & busy people
Especially in this COVID Pandemic
WE SERVE THEM & KEEP THEM SAFE
On-Demand Grocery (ODG) is the typical story of a small local company focusing on customer service, which the big online grocers tend to ignore. In our small town, the big grocers deliver either the next day or charge an arm and a leg for delivering day-to-day groceries. We don't see why it requires a very large company to accept simple grocery orders and deliver them to the consumers, when the consumers need them, and not, when the big retailer finds it convenient or cost-wise expedient. 
So we started with a simple phone orders and direct to home deliveries. We often purchase items directly from the producers and farmers and pass on the cost savings to the consumer. So although we cannot match the bulk purchase capabilities of the large grocers, fact is we don't have to. We are cost effective. 
We are raising funds to
* Cover more geographical regions
* Serve a larger population 
We wish to become even more cost effective and to increase the number of products we stock. We want to be able to service customers for as many products as we can, so the consumer can benefit from our better service, even more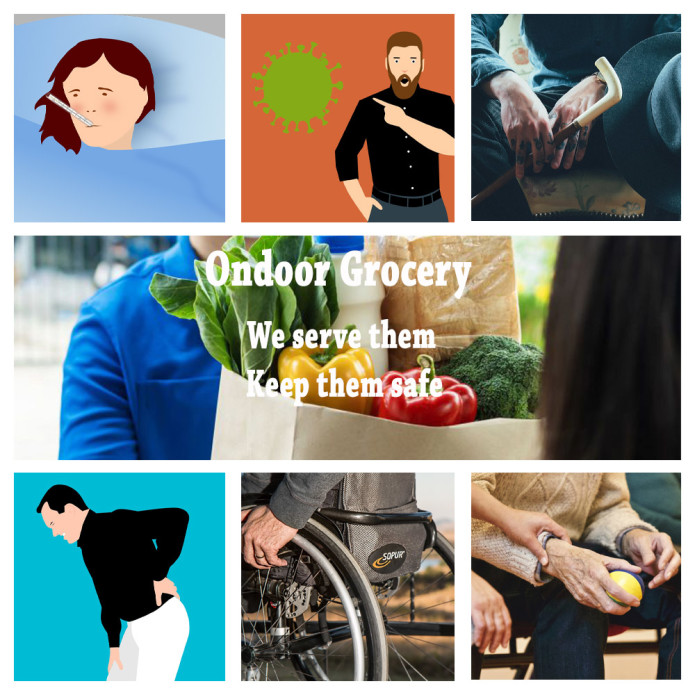 The Team
Mr Kamaljit Randhawa
Kamaljit is a hands-on entrepreneur, much like many of our customers. He started with doing everything right from purchasing goods, sorting and packaging them, and even delivering them to people's homes or offices. Even now when it is all hands on the deck, he is the first one to dive right in. It keeps him grounded and helps him track the pulse of his business. Customer service is an obsession with him and always takes priority. He is deeply conscious that timely customer service is the one differentiator that he must protect at all costs. 
He has worked in the agricultural produce markets for 25 years and has been an agriculturist himself. So, he does not look at farm produce as a commodity being bought and sold. In fact, the cause of agriculturists is very close to Mr Kamaljit's heart and it gives him great satisfaction to see consumers delight from the benefits of timely delivery of quality goods at very fair prices.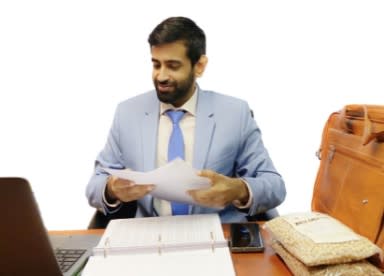 Karan Preet Singh
VP – Warehouse Operations
Has worked with a large Services company as a supervisor. His expertise is in managing large force and scheduling and working under tremendous pressure to deliver timely services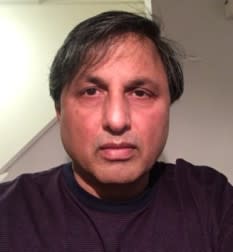 Ramesh Kulkarni
Advisor 
Ramesh has  Masters degree (M. Com) and MBA. He is from IT Industry and has worked as GM , VP (Sales & marketing) in large IT companies and as CEO/President/entrepreneur in startups. Ramesh has lived in US for 10 yrs. He has turned around several loss making companies in his career. He runs a Non-profit org in BC Canada.
Our campaign and why it's important to us
We believe the role of local enterprises will always have the edge in the business of at-home purchase and delivery of grocery and produce. Our region has the usual Canadian Superstores, Save-on-foods, Safeway, Walmart , Instacart and Amazon Fresh present but quality of last mile delivery leaves a lot to be desired and the consumer is frustrated. Our model of 'local' has found favor in various categories and we wish to build on what we have done already providing our customers the maximum value at the minimum price and at the right time. 
In order to do this, we need to expand our operations in respect of: 
* Ability to store more goods 
* Ability to store goods with the required climatic conditions (deep freezer etc.)
* Ability to service more customers  
We will be able to service all the households in the county of Lower main land (Metro Vancouver/ Fraser Valley) BC Canada in respect of their needs for groceries and PQR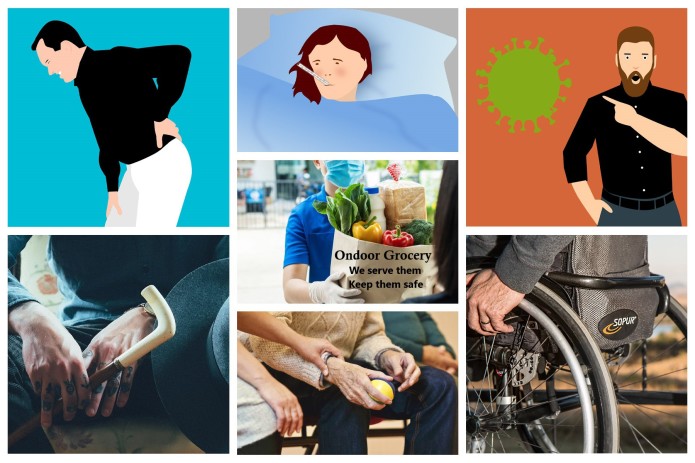 What We Need 
We need CAD 2 Million to be used for the following purposes:
Increasing Warehousing Capability – CAD 600,000
Financing Inventory of Goods – CAD 800,000
Hiring 7-8 Delivery Boys – CAD 200,000
Hiring 4-5 Salesmen – CAD 250,000
Marketing – CAD 150,000
Other Operating Costs – CAD 50,000 
What You Get
* For orders over CAD 50 we deliver free and within 2 hours 
                        *  Your contributions will help the old, sick & disabled in Surrey BC by making grocery shopping safe & easy for them
 What we will do with the funds
If we raise
Less than CAD 500,000 – The entire sum goes to fund Inventory+ Delivery boys
500,000 to 1,200,000 – We will Hire Delivery Boys to give better Customer Service
 1,200,000 to 2,000,000 – We will rent more Warehousing capability to improve the range of our services 
The Impact
The world is moving towards globalization and big corporations but somewhere we are losing the local touch. To the big retainers Surrey BC is only a dot on the map. But to us, it is our home and in this business we are solving the problems faced by our neighbours and people we have known all our lives. 
We make it safe & easy for old, sick & disabled people during the pandemic & after.
How Can You Safely Grocery Shop in the Time of Coronavirus?
Here's What Experts Suggest
https://time.com/5810782/grocery-store-safety-coronavirus/
What are customers are saying
Olivia Leer ****** 
Here available fresh fruit and vegetables all groceries good quality and fast home delivery if you want safe for Covid you order here every thing available thank you
Steve Reilly ****** 
Good quality products. Their website is very easy to use
Bella Connor *****
Fresh produce Good prices They deliver very fast.
Cristine Johnson *****
Their delivery service is extremely fast. The delivery driver was very friendly. ??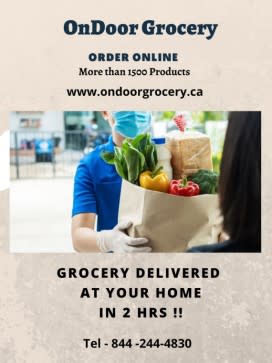 Successful Track Record
We are already performing
Orders per Day – 50
Daily Revenues – CAD $ 3000
Monthly revenues CAD $ 90,000
Daily Deliveries – 50 
We have grown in sales by average 15% every month from day one                        
| | | |
| --- | --- | --- |
| Jul-20 |  $34,510 |  525.18% |
| Aug-20  | $40,000 | 15.91% |
| Sep-20 | $45,000 | 12.50% |
| Oct-20 | $62,000 | 37.78% |
| Nov-20 | $70,000 | 12.90% |
| Dec-20 | $80,000 | 14.29% |
Jan -21         $90,000           11.11 %
Feb – 21         $95,000              5.5 %
We are your next door neighbours
We as promoters are no different from the people we serve. We have not dreamed of an idea off somewhere and decided to implement it at Surrey BC Canada. We grew-up here and this is our home. We are only trying to make our home better and make life easy for our friends.
Risks & Challenges
The Big Retail and names like Walmart, Amazon Fresh, Canadian Supestore will challenge us with their financial might and ability to purchase and sell in bulk. We have overcome this with better customer service and short time to delivery. The biggies cannot be physically present everywhere (or else they lose the price advantage). So the local guy always has an edge, and we have already proved that.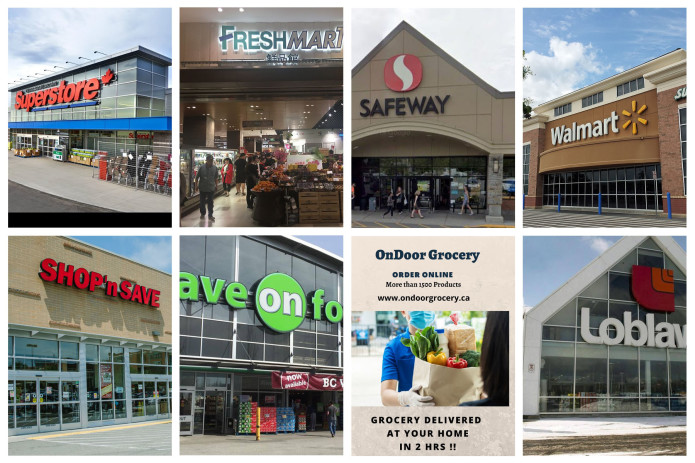 How we plan to face these challenges
We have our plans ready and our sleeves rolled up to face these challenges and our plans include
* Adding more Local Warehouses 
* Fresher Goods 
* Matching Prices 
* Faster and Timely Delivery 
* Flexible Delivery Timings 
Other Ways You Can Help
Pls share this with your friends, neighbours & family
Request them to contribute
Support your local grocers. Yes we can.