Ooni Karu – A Portable Wood-Fired Pizza Oven | Start a real fire! Reaches 932°F (500°C) and cooks authentic pizza in just 60 seconds.
Everyone deserves great pizza! At Ooni, our mission is to make this a reality with our super-hot, super-fast pizza ovens.
Ooni Karu is our newest model – a portable, powerful wood and charcoal-fired pizza oven that reaches 932°F (500°C) and cooks authentic pizza in just 60 seconds.
 
Available to Order on ooni.com. 
Delivering a powerful blast of searing flames, Ooni Karu is a step change in pizza oven innovation. Designed for optimum airflow and maximum heat retention, it features a ceramic fiber-insulated stainless steel body, an extra-thick stone baking board and patented Flame Keeper technology. Ooni Karu delivers an unparalleled outdoor cooking experience.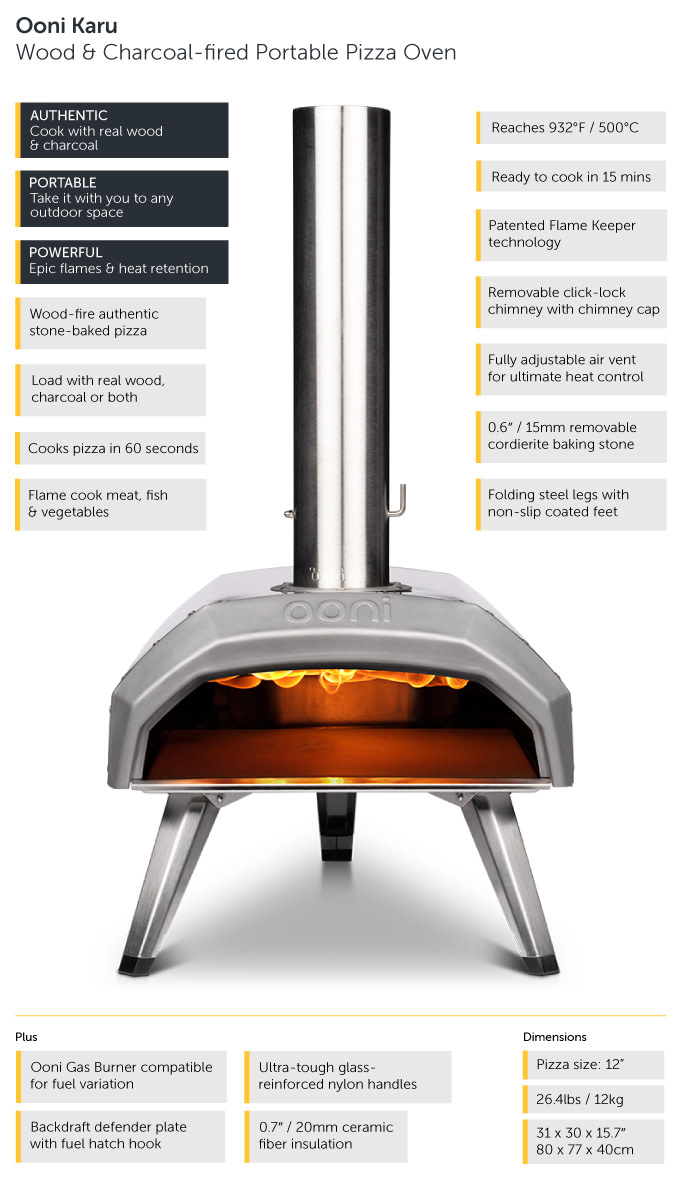 In 2012, we created a new category of game-changing pizza ovens. We're proud that all our pizza ovens have received outstanding press and customer reviews since then.
We've packed our years of learning, research and innovation into this powerful, portable, kickass product. We've listened to our community of Ooni users all over the world, and what we know for sure is that people have a burning desire to cook with fire.
Inspired by our roots, 'karu' means 'rugged' in Finnish – Ooni Karu creates an honest, no-nonsense, primal cooking experience. We created this new pizza oven around the instinct to cook pared-back, flame-cooked food, combined with the innovation our products are known for.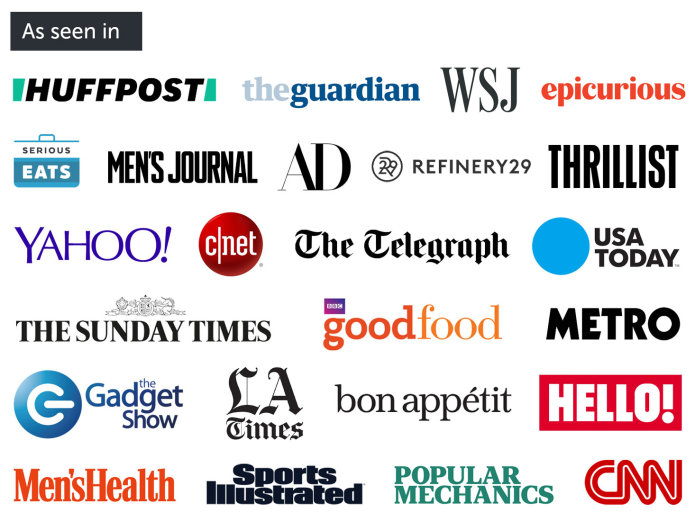 AUTHENTIC
Cook with real wood and charcoal, or both, with Ooni Karu. Designed for use with high-quality solid fuels, it becomes a roaring inferno so you can fire out epic pizza. Ready to start cooking in 15 minutes, Ooni Karu heats to 932°F, or 500°C, and cooks incredible pizza in just 60 seconds. Ooni Karu is also ideal for cooking wood-fired meat, fish and vegetable dishes.
The oven's extra thick stone baking board retains heat for longer, whilst the superior insulation means Ooni Karu holds onto more heat for an efficient burn and less fuel needed to reach those soaring temperatures. Ooni Karu is also compatible with the Ooni Gas Burner if you prefer to cook with propane.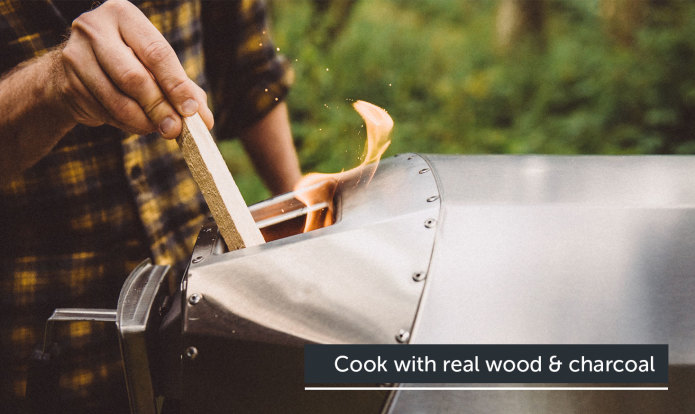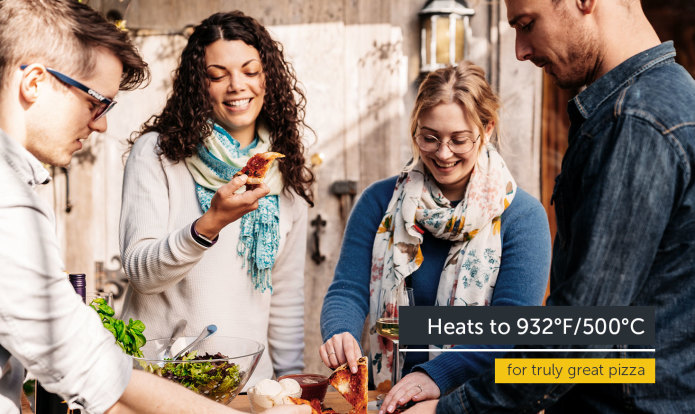 PORTABLE
When we say portable, we really mean it. Carry Ooni Karu with you to any outdoor space – it weighs just over 26 pounds, or 12 kilos (that's just about the same as a case of beer). To take it on the go or to store it away, simply fold up the legs and twist off the detachable chimney to stow it inside the oven body.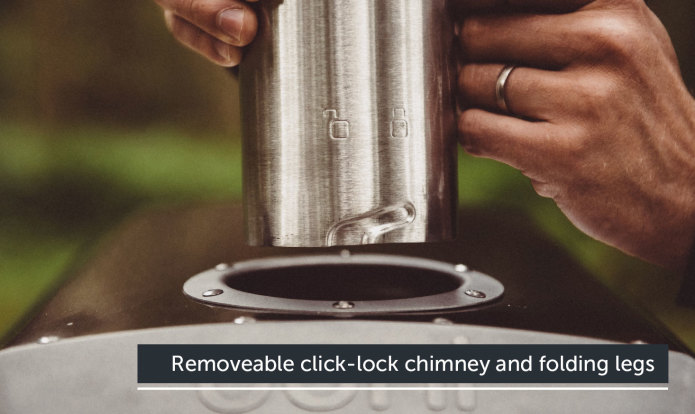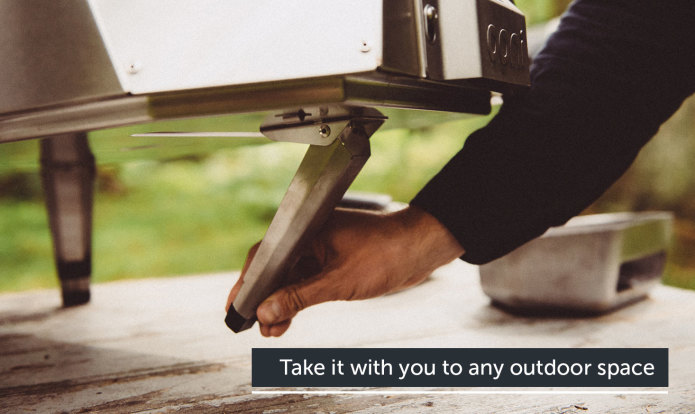 POWERFUL
Ooni Karu is all about creating epic flames and heat retention with ease and speed. Made from high-grade stainless steel, Ooni Karu's body is packed with ceramic fiber insulation, an extra-thick stone baking board and our patented Flame Keeper technology for maximum heat retention. That makes an efficient and authentic cooking experience for you.
The perforated fuel tray maximizes airflow from the fuel source, creating a powerful blast of searing heat. Plus, ash simply falls away as it burns off, so there's no clean-up needed. You're left to focus on what really matters – cooking great pizza.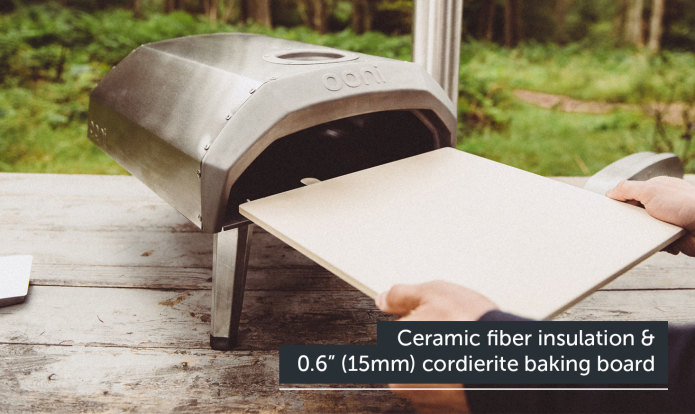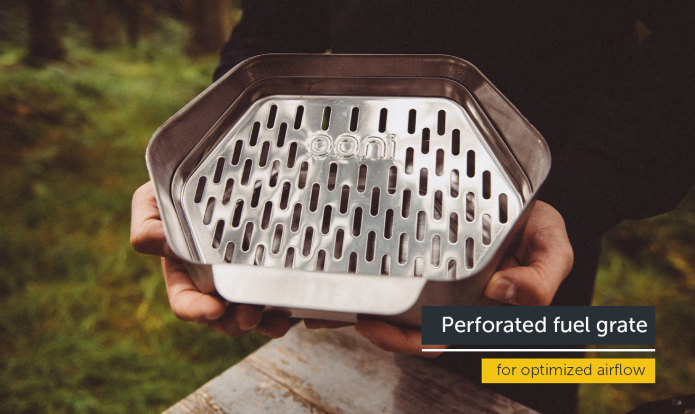 Ooni Karu comes with a one-year warranty as standard, extended to three years when you register your product with us.
Back this project today!
Pledging to back Ooni Karu through Indiegogo InDemand now means great savings before we launch this product on ooni.com in early 2020. We're offering a discount of up to 20% off RRP.
Thanks in advance for your support from Team Ooni!