OTIS | Oral care products that benefit you, your wallet and the environment.
Brux·ism [bruk' sizm] noun – the involuntary or habitual clenching of the jaw and grinding of teeth, typically during sleep. Some of the leading factors that cause bruxism include: stress/anxiety, abnormal bite and/or crooked teeth, sleep apnea, and heredity.
Common symptoms of bruxism include tooth wear and sensitivity, as well as jaw pain. Most people who "brux" are unaware of the problem because the symptoms are not understood to be associated with clenching and grinding. The symptoms of bruxism are usually most intense immediately after waking. Some of the symptoms of bruxism can also occur during stressful times while awake, and slowly get worse throughout the day.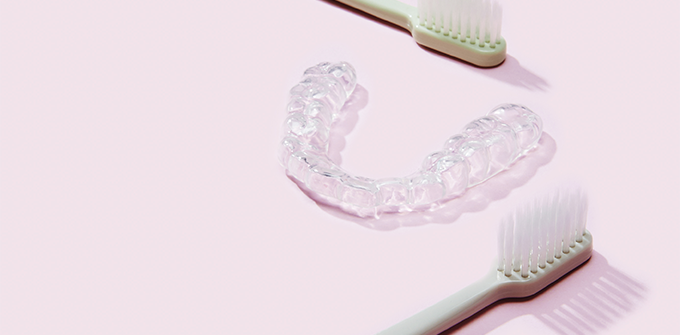 The average American's annual out-of-pocket dental care cost is $600. Over a lifetime, this total is compounded by a patient's age, quality of healthcare and personal hygiene habits. Taking initiative to introduce effective preventative habits into one's daily routine is something we should all be able to afford. Our direct-to-consumer model makes preventative dental care affordable and easier than ever.
The OTIS Night Guard
Order our impression kit and take your teeth impressions in the comfort and privacy of your home. Once our dental lab receives your impressions, we'll make your custom night guard and ship it to your mailbox within 7-10 business days. Easy Peasy!
Each OTIS Night Guard is made from ISO-certified plastics that are BPA-free and non-allergenic, making them ideal for those who are allergic to acrylics or metals. Designed with a 1mm soft internal surface and 1mmm hard outer surface, you're getting a Night Guard that rests comfortably and protects your teeth throughout the night.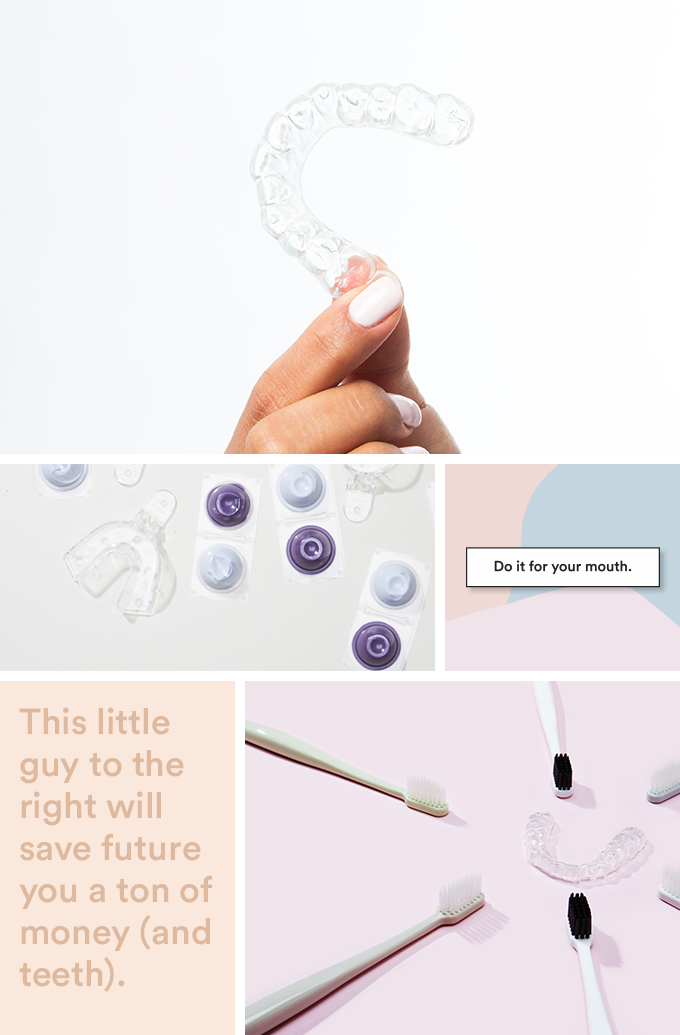 Our Health & Hygiene Mission
OTIS is a transparent, eco-friendly oral care company that is committed to delivering custom dental products to your mailbox, in the easiest way imaginable. Here's what gets us out of bed in the morning: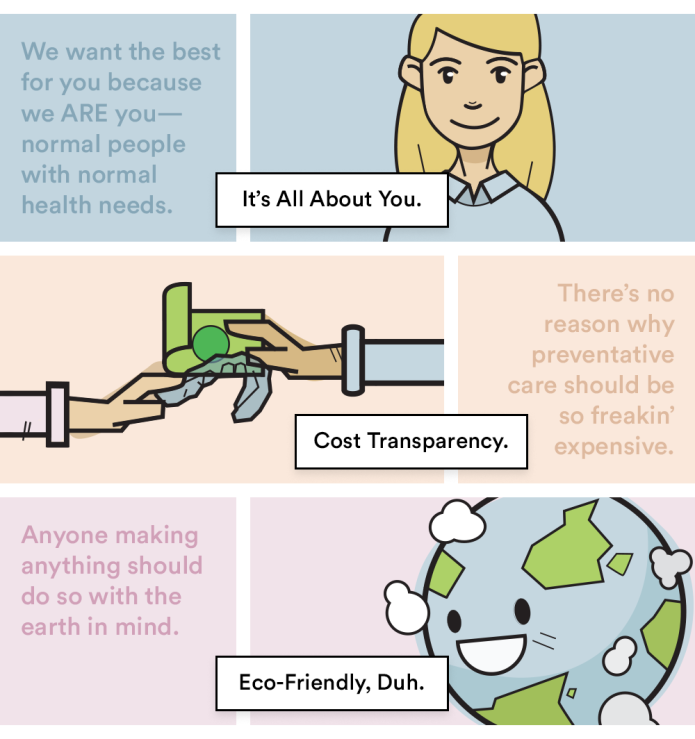 From The Lab to Your Mouth (So to Speak)
OTIS Night Guards are made with the same premium quality materials and methods as any dentist recommended night guard. In fact, there's a good chance it comes from the same manufacturer.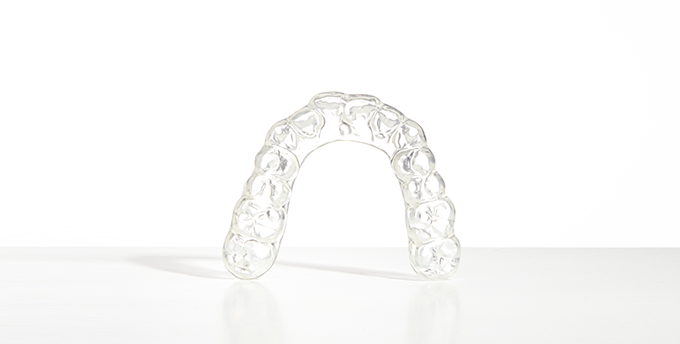 The Future of OTIS
We believe that dental products should be effective, easy to access, good for you, and good for the earth. Unfortunately, many aren't. We plan to change this.
We're starting out with custom night guards, but we've got big plans to become your go-to for optimal oral health. We're developing whitening kits that come with custom trays and professional-strength whitening gels, and hygiene kits that include all-natural, eco-friendly hygiene products to promote beautiful, healthy smiles.
We're a group of licensed dental professionals who carry over 50 years of combined experience in general dentistry, dental hygiene and engineering. We created OTIS because we're tired of the status quo of inconvenient, high-priced dentistry. We're passionate about preventative dental care and want to make it accessible to everyone. When you purchase an OTIS product, you're getting quality, convenience and affordability.
Want in? Email us at [email protected]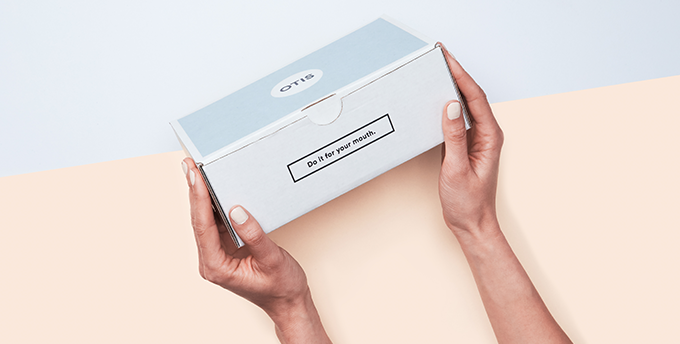 Why OTIS?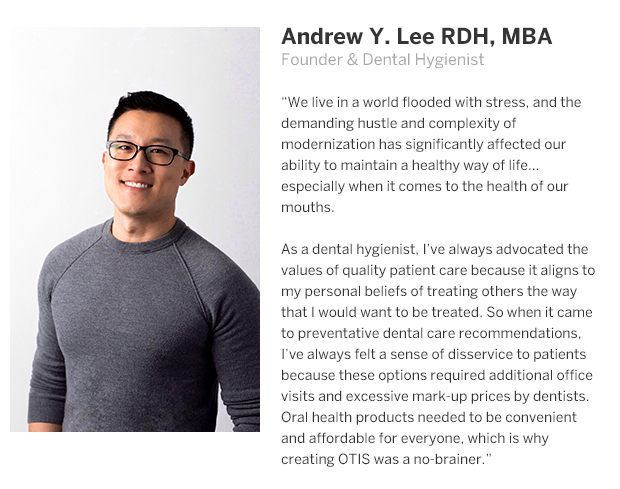 Acknowledgements
The OTIS campaign would not be possible without supportive friends and family who have been there every step of the way. They've contributed financially, morally and creatively. The grace of God has enriched me with the knowledge and determination to be in this position. I am truly humbled and grateful to have you all in my life. Thank you.  – Andrew
Immigrant Creative: Kyle Wai Lin, Bernadette Aguirre, Nate Fong + Aran Yeo, Constantine Pitsilos, Josephine Wai Lin, Kit Friday, Jenn Schmukler, Jennilee Gomez, Chris Sithi, Timothy Tsang Lyla Jeltycheva, Michelle Moran, Tina Huang
Risks and Challenges
We have partnered with some of the best manufacturers in the industry to prepare production way in advance. With that, we feel confident in our ability to deliver high quality night guards to our customers.
If something out of the ordinary does happen, and delay is the result, we'll make sure to update you every step of the way!