Pacific67 – Ultimate Kitchen Knife Set | Japanese Damascus Steel Knives with Western Design Handles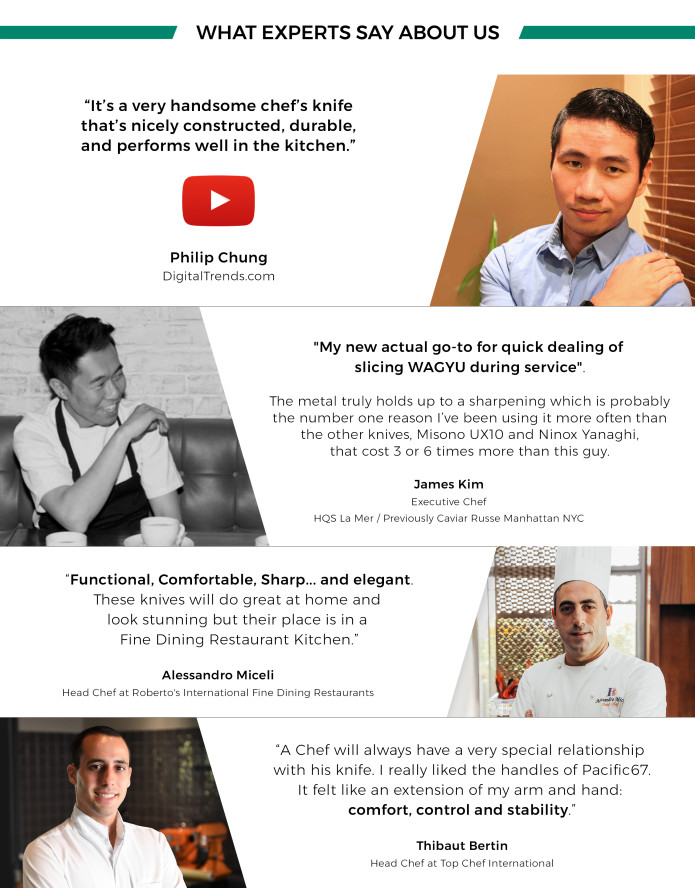 At Pacific67, we believe that you're a chef. And we want to prove this to you. So we've created the perfect tools to make food less of a chore, and more of an adventure. They will inspire you to look past cooking, and start creating.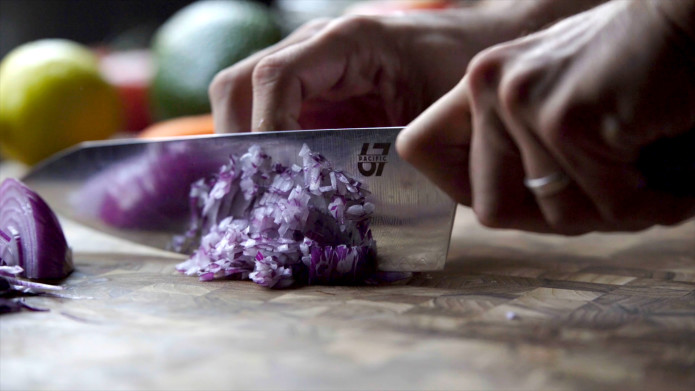 They bring the unfailing function of Japanese blade design and versatility of Western knife handling, giving you the best in quality, design, function and aesthetics.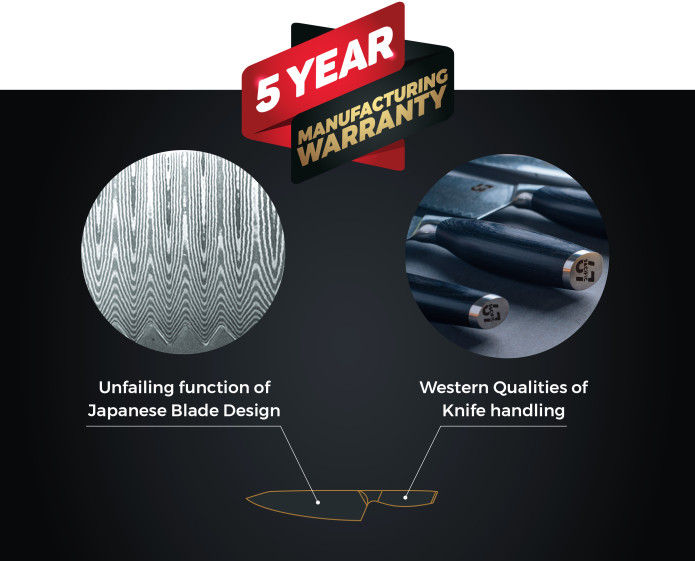 Our knives are made with the finest quality materials and manufacturing best practices. And if that doesn't make the cut, they also come with a 5-year manufacturing warranty.

Our knives are ready for whatever your kitchen throws at them. We started with Japanese VG-10 steel, tempered it to a 62 on the Rockwell hardness scale and sharpened it to a 17-degree angle giving you something sharp, but more importantly, something that stays sharp.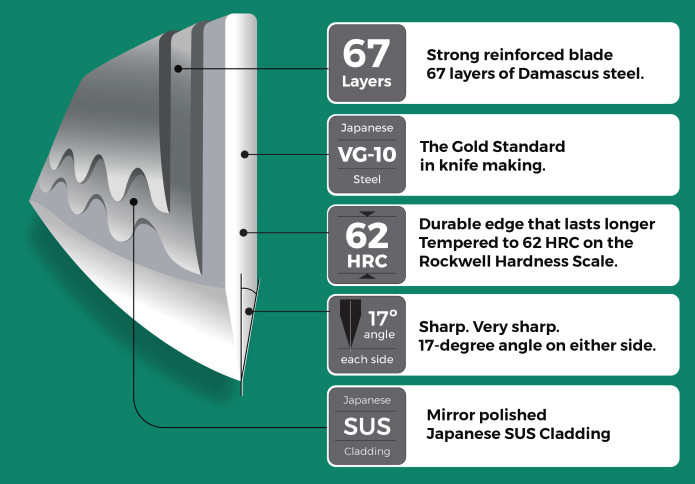 This is the result of hundreds of hours of testing, combining and modifying Japanese and Western blade design, giving you a tool that does the real work, while you enjoy the full versatility of its ergonomic design.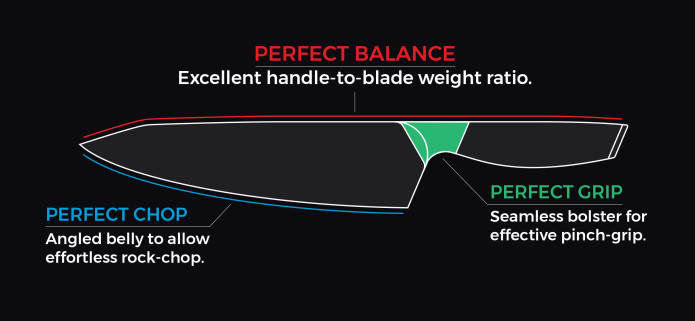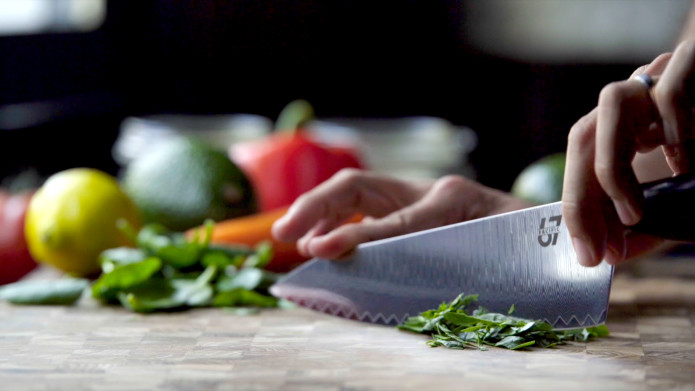 When you pick up one of our knives, you'll enjoy a surprising sense of comfort. The kind that turns an average kitchen experience into an adventure.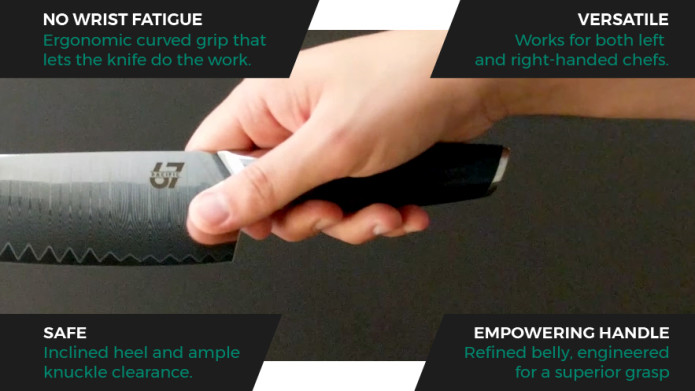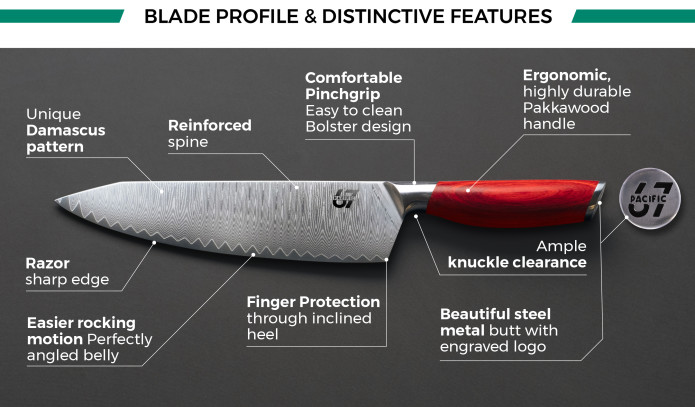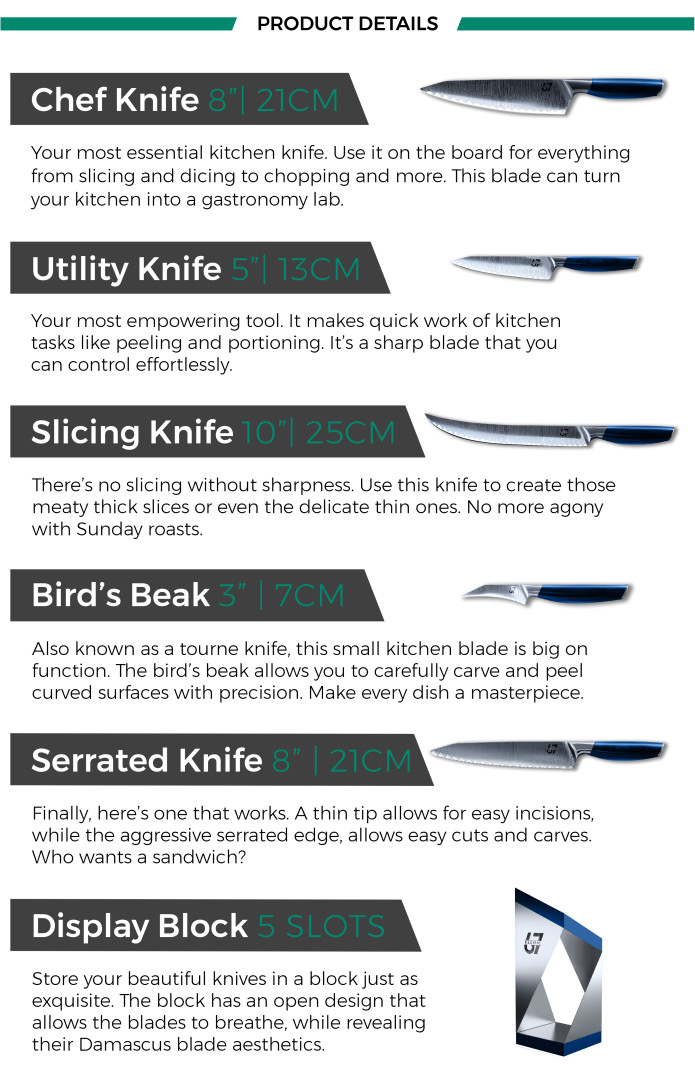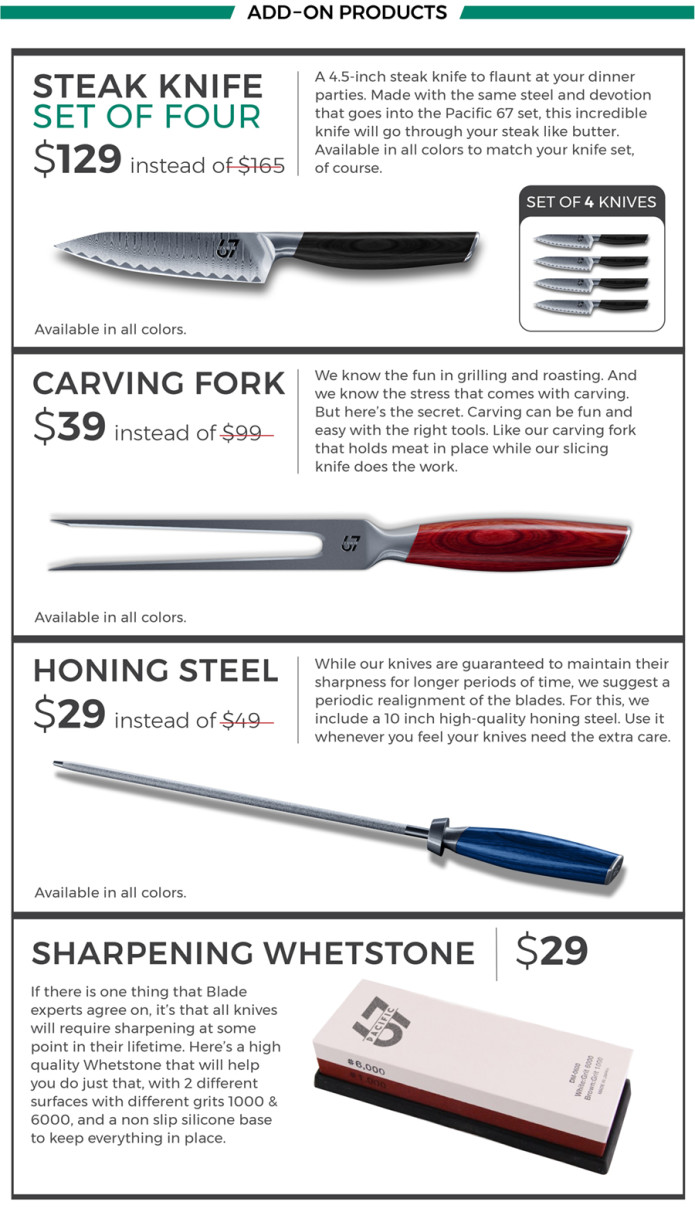 Our knives come in a variety of colors carefully selected to cater to a wide range of tastes. Whether you are a traditionalist, a modernist, a hipster, or you are just looking for a cool color to match your interior, we have got you covered.