Peak Sherpa Energy Balls: the Bar Redefined | Bite Sized Energy Snacks in an Innovative Resealable Pouch. Designed and Tested by Mountaineers
Our Story 
During a recent trek to the Himalayas, I wondered, why aren't there any energy snacks made with Tsampa?  My parents are from Tibet and would make Tsampa as a treat – but I wasn't aware of the great nutrition and long-lasting energy benefit until my trek up to Mt. Everest.  I got to work when I returned to Seattle, developing numerous recipes and asking local Sherpa friends and professional mountain guides for feedback.  Everything – from flavor, nutrition, packaging, size, and shape – was tested and optimized, creating the ultimate energy snack for your next outdoor adventure.  Enjoy!
–  Renzin Yuthok, CEO Peak Sherpa
Why Peak Sherpa Energy Balls? 

Peak Sherpa Energy Balls are designed for activity. Mountaineers and climbing guides told us they rarely eat a whole energy bar at one time and prefer to eat in small chunks when they're physically active. Perfectly portioned energy balls are ideal for fueling on the go. Plus, with 8 energy balls per pack, it's easy to share with friends and family!


Our packaging is unique, with a resealable peel-back opening – the first of its kind in the US energy bar market. Now you can fuel as you go, eat as much or as little as you need. No more half-eaten energy bars collecting lint in your backpack! 


Peak Sherpa Energy Balls are made with Tsampa (pronounced sahm'-pa), a sprouted & roasted high mountain barley. It's a great source of fiber rich complex carbohydrates, providing long-lasting energy and satiety. For centuries, people across the Himalayas, including Sherpa mountaineers, have relied on Tsampa as their go-to source for long-lasting energy.
By working with Sherpa guides and mountain climbing communities in the Pacific Northwest, we've created an energy snack with the ideal balanced nutrition for outdoor adventures.  These elite mountain guides wanted the quick energy that typically comes with energy gels, but also something more wholesome, nutritious and long lasting.  By combining simple and complex carbohydrates, essential complete proteins, fat, fiber, and electrolytes, Peak Sherpa Energy Balls deliver the ideal snack for these elite endurance athletes… and you!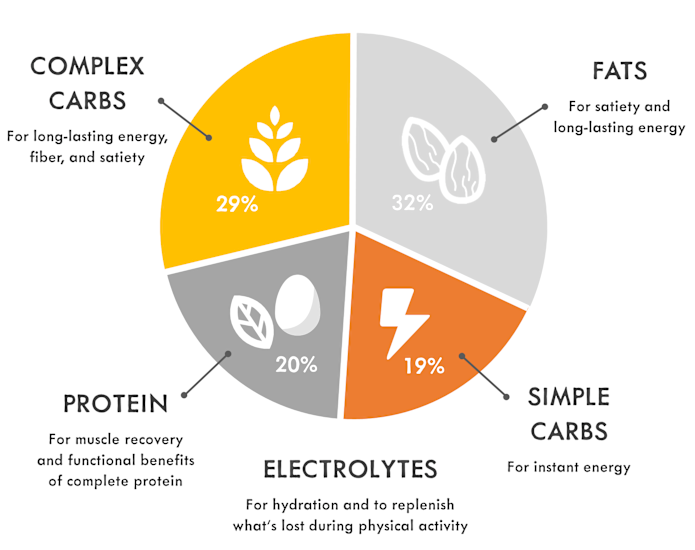 Made with Organic Ingredients 
Our Amala (mother in Tibetan) instilled in us the importance of fueling our bodies with wholesome and healthy foods.  So we created Peak Sherpa Energy Balls using all natural, organic ingredients like crunchy Tsampa, egg whites, pea protein, brown rice syrup, almond butter, and Himalayan pink salt – so you can feel good about what you're eating while enjoying the balanced nutrition and great taste!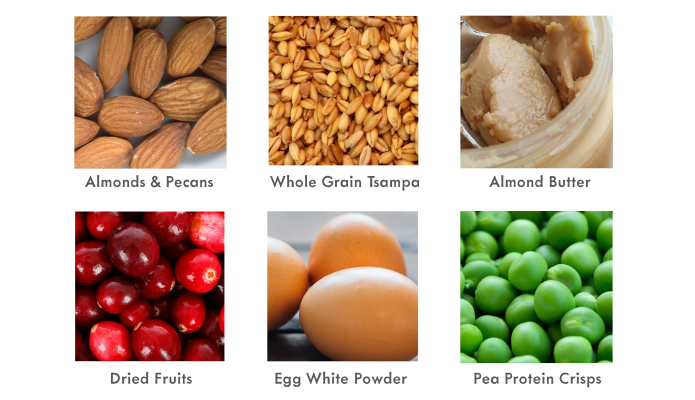 Available in 4 Delicious Flavors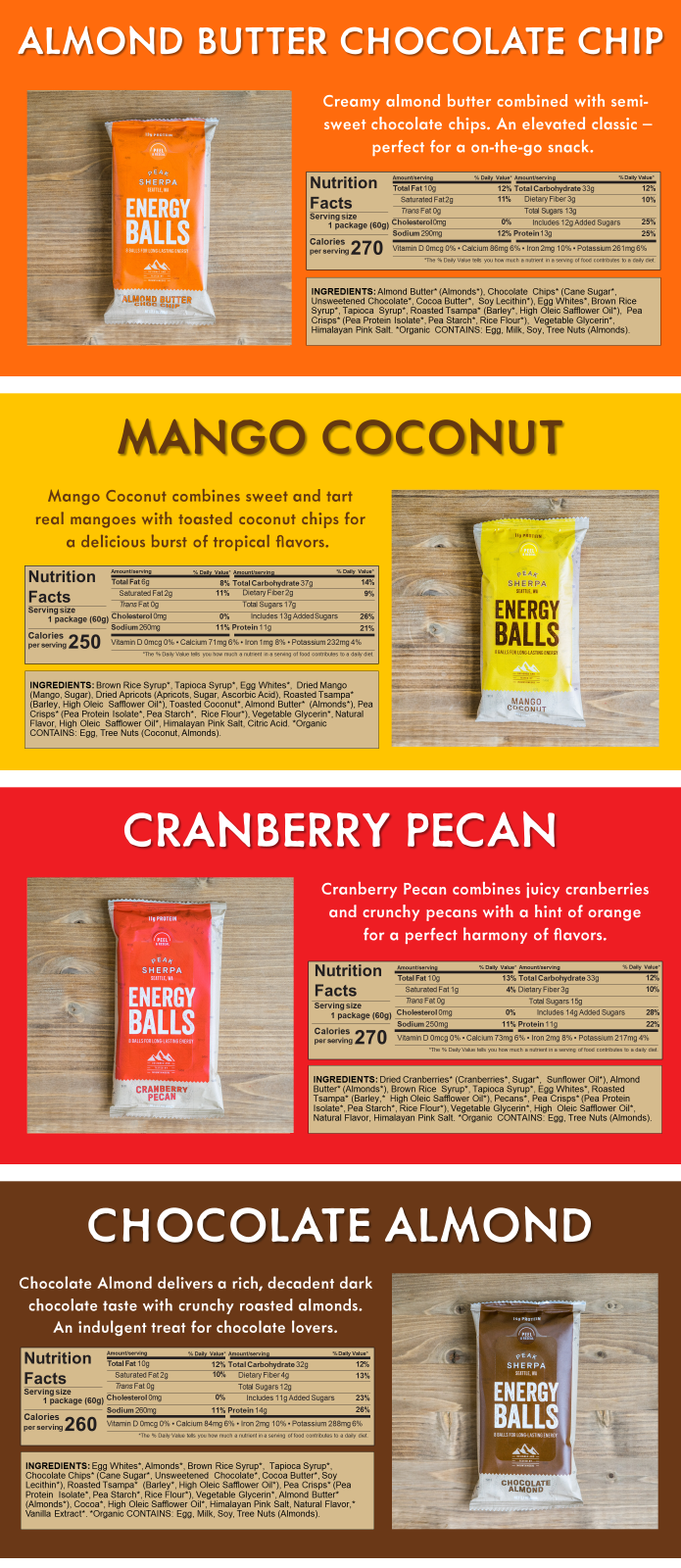 Designed & Tested by Mountaineers
The Sherpa and mountaineering communities of the Pacific Northwest were an integral part of our development process. We listened to the needs of top mountain climbers and gave them prototype products to test on the world's tallest mountains (including Mount Everest!). They gave us feedback on how we could improve and we listened, creating the ultimate long-lasting energy snack for outdoor adventures.
While you may not be climbing Everest daily like a Sherpa mountaineer, you too can benefit from the features of Peak Sherpa Energy Balls to help you Reach Your Peak!

Hear from the Experts!

We are a B-Corp! 

As a Certified B Corp, we are committed to social and environmental stewardship, locally and abroad.  We do this by donating 2% or more of our revenue each year – to non-profit organizations like The Juniper Fund and The American Himalayan Foundation, and to local food banks in the Greater Seattle area.  We are especially proud to support organizations who address the inequity faced by the Sherpa mountaineering community in Nepal.
Certified B Corporations are required to meet rigorous standards of social and environmental performance, accountability, and transparency to use business as a force for good. To learn more, visit https://bcorporation.net/.
Risks & Challenges
We expect to start shipping out rewards in late November 2018. While we do not expect delays, there is always a risk we run into delays due to ingredient sourcing or the need to produce a much larger demand than initially expected. Our first production run will be small, so lock in your order today to guarantee timely delivery! 
Why Back Now? 

Share with Friends! 
Share our Indiegogo campaign with your friends using the Indiegogo share tools at the top of this page! 

For more information about our company, visit our website at www.peaksherpa.com. 
Follow us on Instagram, Facebook, and Twitter @PeakSherpa