PETKIT PURA MAX: The Self-cleaning Cat Litter Box | The self-cleaning litter box monitors your cat's health, eliminates odors & auto-cleans all wastes.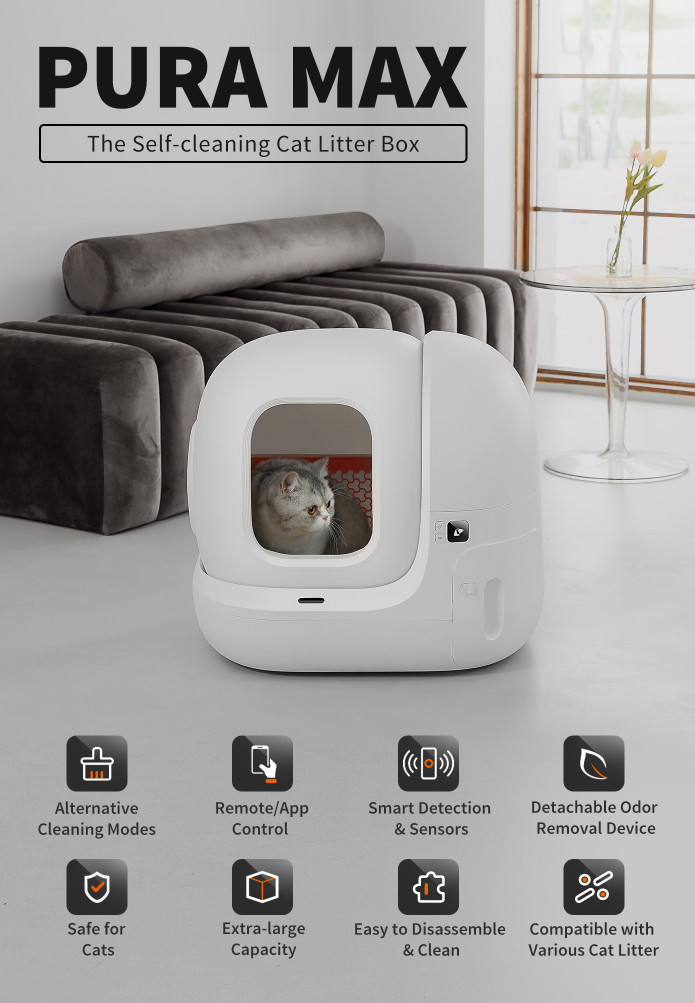 The PURA MAX self-cleaning cat litter box automatically removes all wastes for your convenience and is designed for the modern lifestyle. PURA MAX allows you to control the cat litter box anytime and anywhere via the PETKIT app.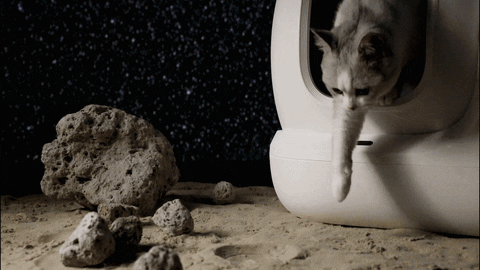 Save time by not having to scoop, and save money by not having to use so much litter. PURA MAX only removes the clumps and preserves the clean litter.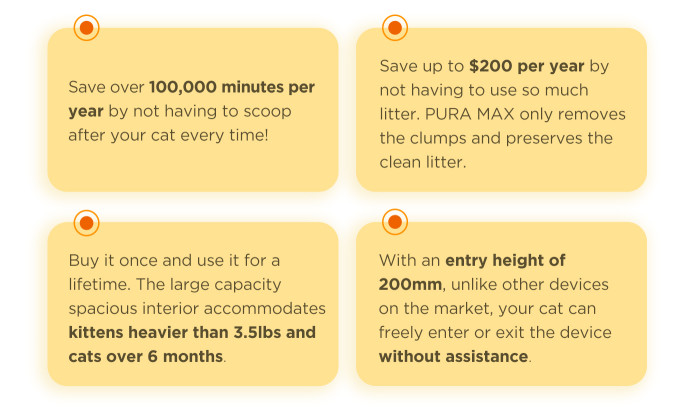 PURA MAX is compatible with all kinds of clumping cat litter such as clay litter, tofu litter, mixed litter, and more.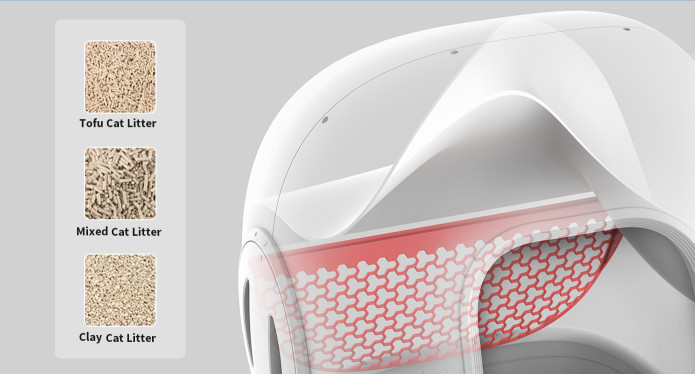 We strongly recommend using the PETKIT Everclean Flushable Cat Litter, which consists of all-natural ingredients, clumps fast, and is FDA approved. Be cautious of using non-clumping litter as auto-cleaning does not perform well if litter cannot clump properly.

When it comes to safety, PETKIT is on the top of the game. PURA MAX has several safety mechanisms as well as excellent smart sensors. The xSecure system offers your cat a safe potty experience and makes your life easier.
The xSecure system consists of an infrared sensor, weight sensors, remote alerts, an accident protection system, and smart detections so that you never have to worry about your cat with PURA MAX. In addition, PURA MAX automatically pauses when your cat approaches or detects a weight change.

The smart sensors allow you to track your cat's weight, times of use, duration of use, and litter capacity. So you can keep track of your cat's health at all times.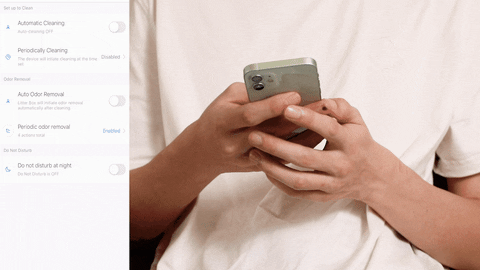 Unpleasant odors are no longer an issue in your home. PURA MAX has 3 alternative cleaning modes: auto-cleaning mode, scheduled-cleaning mode, and manual-cleaning mode.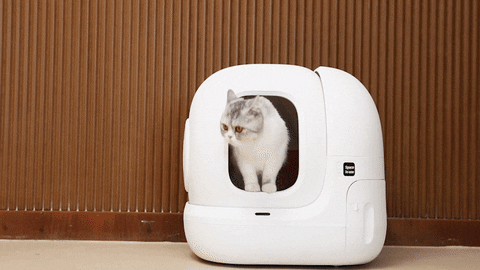 You can set the device to scheduled or automatic cleaning mode via the app and PURA MAX automatically removes waste as soon as your cat leaves the litter box. To activate the manual-cleaning mode, simply tap the "Clean" button via the PETKIT app or press the button on the PURA MAX to clean the cat litter box. 

With the specially made TPE rubber, PURA MAX prevents soft stools from sticking to the cat litter box and keeps your cat's toilet clean at all times.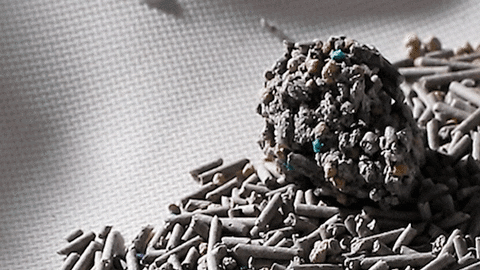 Thanks to the PURA AIR smart spray, a detachable odor removal device, it keeps the air in your home fresh and clean, so you can always return to an odorless home. You can also set the device to scheduled or automatic odor removal via the app and manually press the PURA MAX button to remove odors.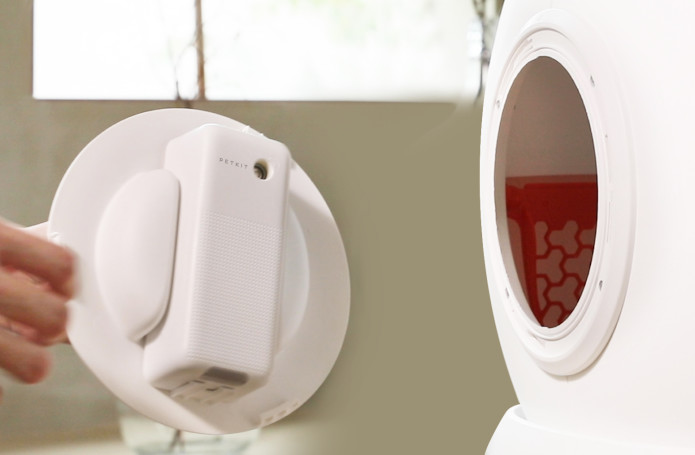 The built-in PURA AIR smart spray contains purifying liquid that effectively eliminates the odor each time. PURA MAX removes the residual odor by automatically spraying and purifying the cat litter box after each use.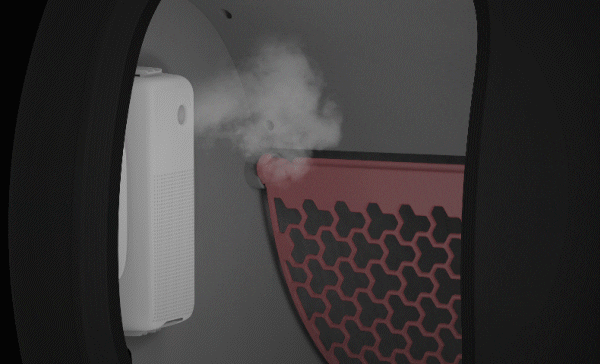 The waste is transported to a waste container located inside of PURA MAX. The tightly sealed waste container prevents unpleasant odors.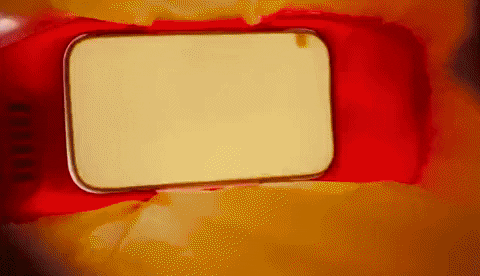 Connect the PURA MAX to an electrical outlet and pour in your favorite cat litter, it's as simple as that. Now you can sit back and enjoy more time with your best furry friend.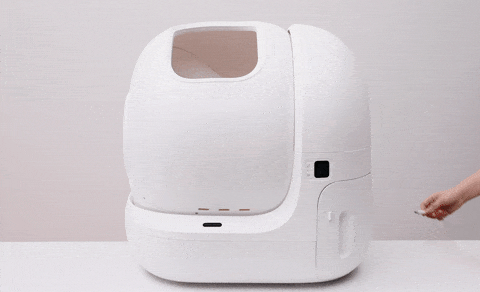 Equipped with an OLED screen, it is easy to see and check the status and data of your PURA MAX.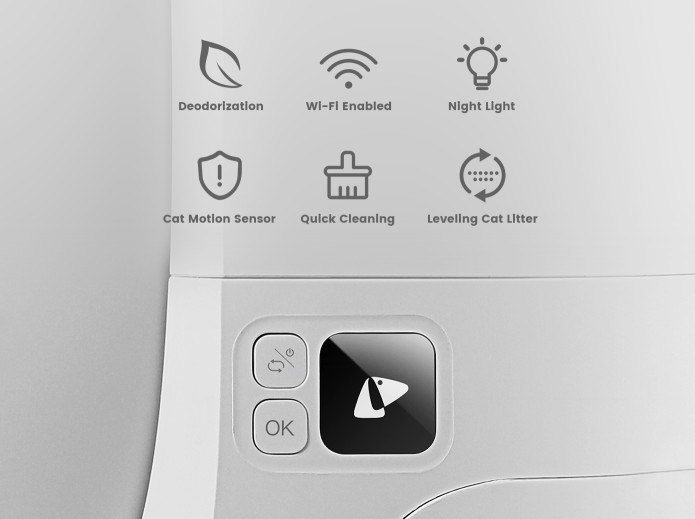 The extra-large waste container allows up to 15 days free of scooping for one cat. Moreover, PURA MAX offers a spacious interior with the capacity for cats heavier than 3.5lbs and older than 6 months.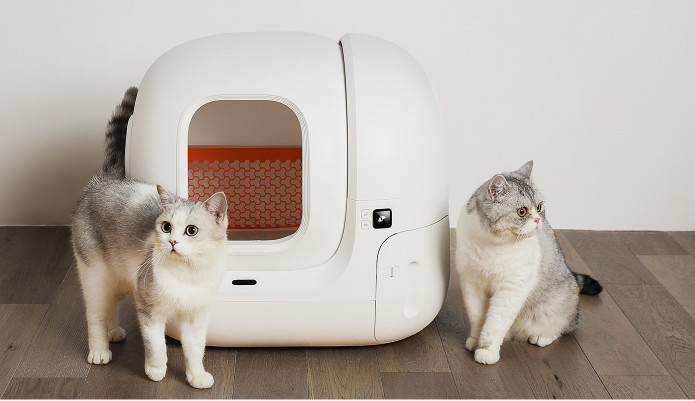 The modular design of PURA MAX allows easy cleaning and maintenance.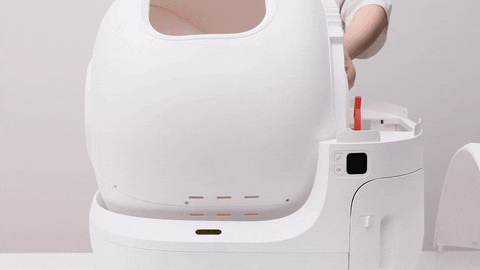 Moreover, the detachable cylinder, TPE rubber, and filter are easy to clean.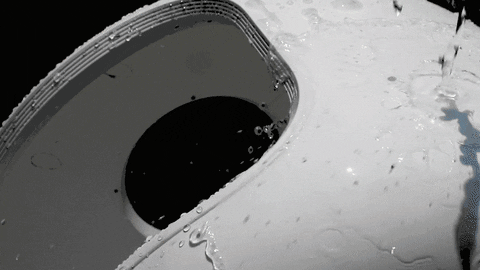 The intuitive OLED screen and buttons on the litter box make it easy to operate.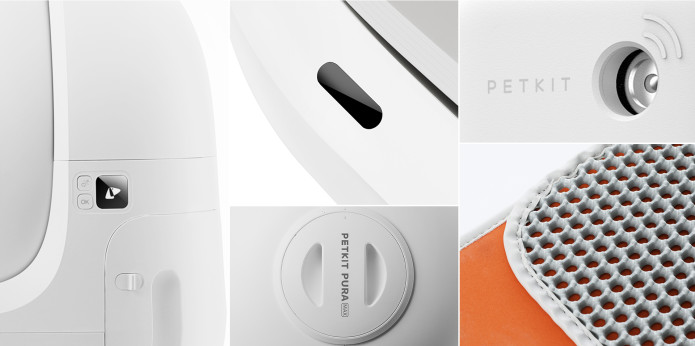 Equipped with a night light system, it offers your cat visibility during night visits in the dark. You can turn the light on anytime and anywhere via the PETKIT app.

Check out these unboxing videos.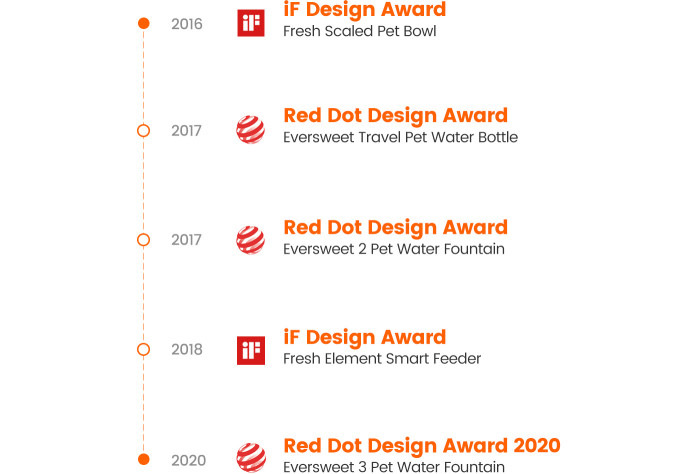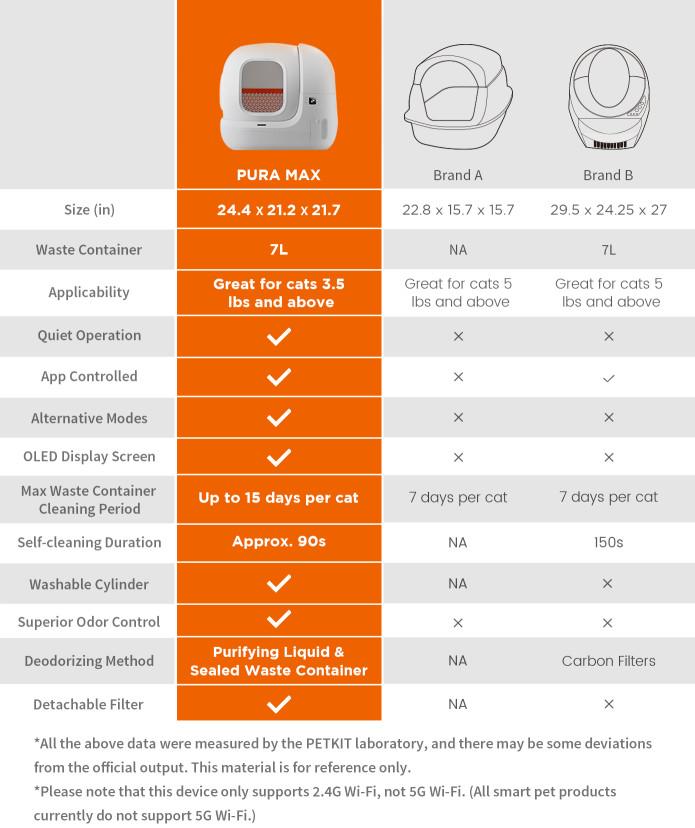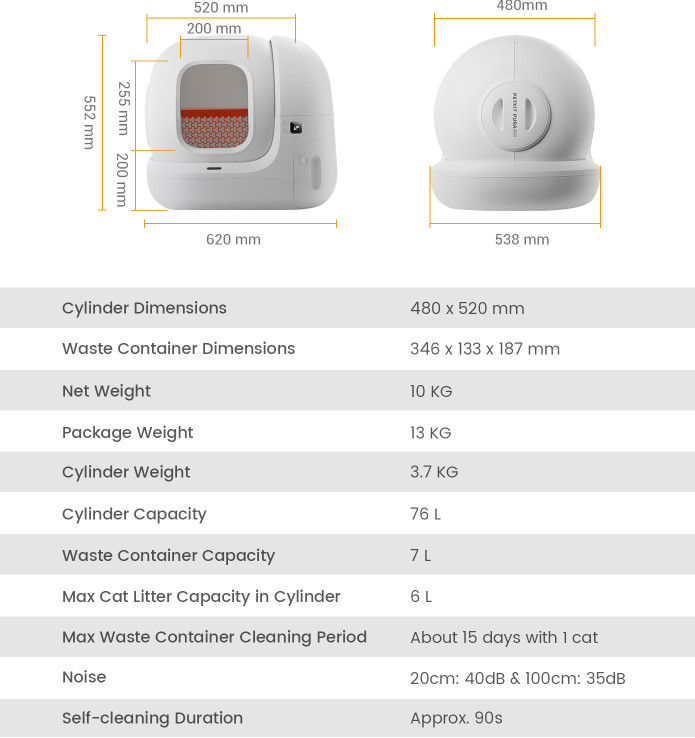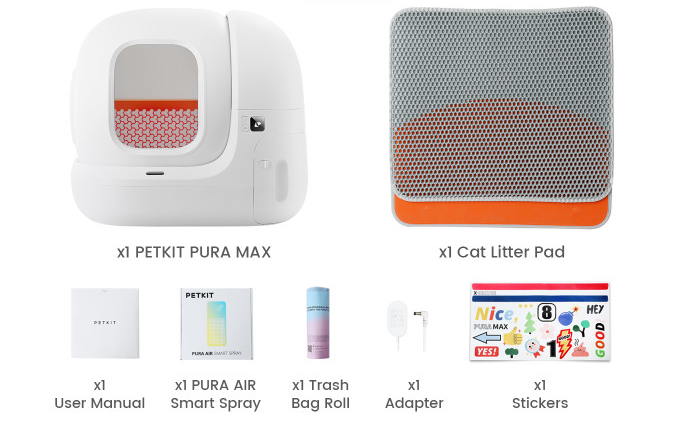 Keep your cat litter box vibrant and colorful. Stickers are included with your order, including the Indiegogo sticker. Feel free to decorate the cat litter box and make it yours.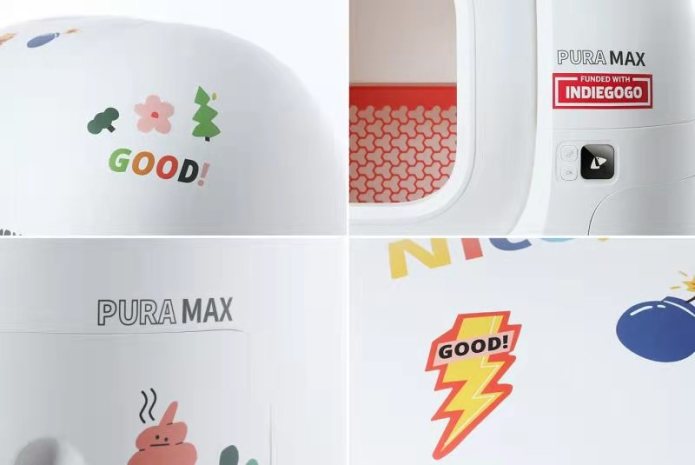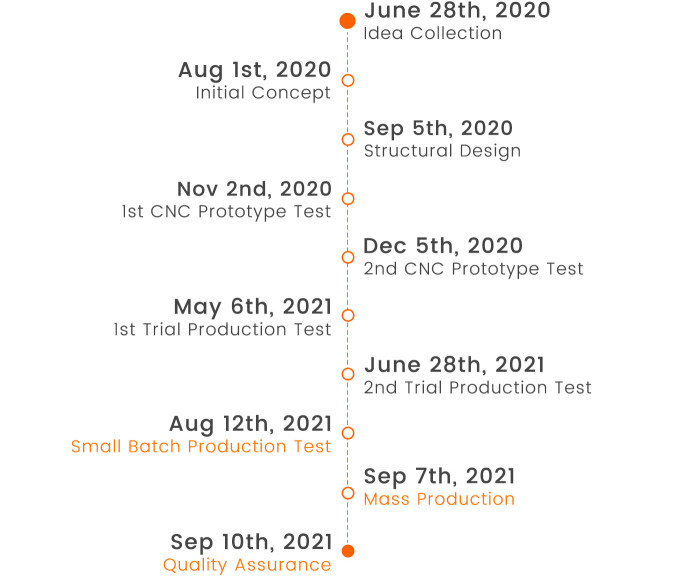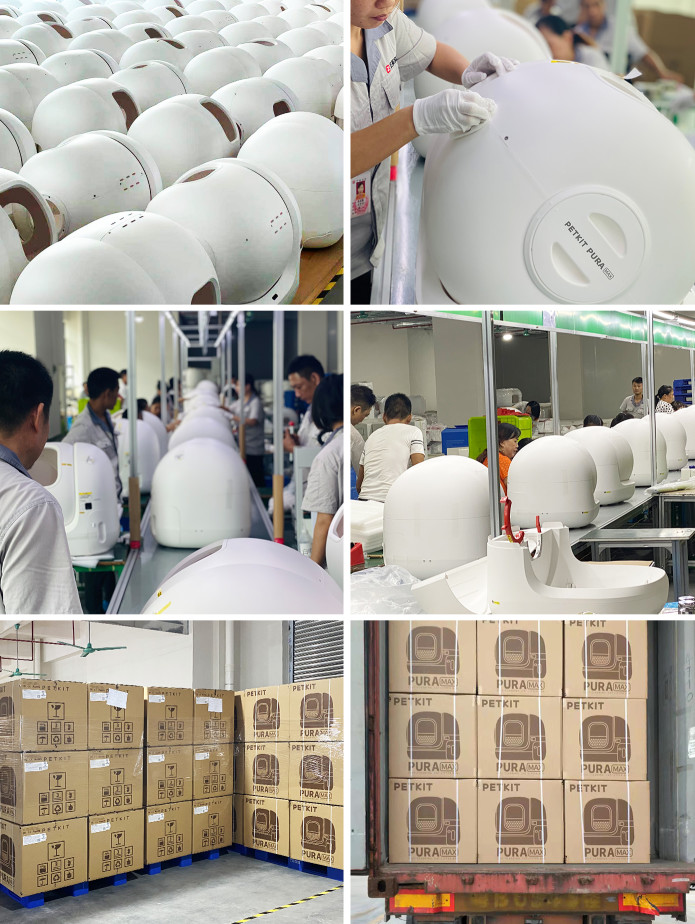 PETKIT was founded in 2013. We started with passion and have continued growing with strong products. The company has rapidly developed into one of the world's leading technology-engaged companies in the pet industry. Supported by our award-winning design and technology team, our goal is to provide elegant, sustainable, and cost-effective products and services.