PhysioPhyx LPR | Best Recovery Drink Mix – Amazing Taste, Easy Mixability and Superior Performance
ENDURANCE RECOVERY PROTEIN POWDER
Fastest Mixing and Amazing Taste
 

ATHLETE TESTED, ATHLETE APPROVED 
We've been helping athletes achieve optimal muscle performance for years! All of our Amazon reviews are 5-Star:
"Before using Physiophyx LPR I could really feel my hard workouts the next day or even for a few days, but now that I regularly drink LPR that feeling has pretty much vanished to the point where I can easily recover from two workouts if I need. This product is at at really high level and the quality is outstanding!" – Maria Petzold, August 2018
"After my runs I have faster recovery and I'm ready for my workout the next day!" – John, April 2018
"I've used just about all the recovery drinks on the market, and this is the best I've found overall. GREAT TASTE, easy to mix, easy to digest, and really seems to WORK. I take this after a hard run or ride, and I recover well and am able to hit harder workouts with greater frequency. I've also used this during mid to long range endurance efforts and it's proven to perform there as well. I love the quick energy of the carbs, and I'm a believer of the carb + protein + amino acid recovery science." – Pat M., October 2016
"I am in love with this product. I'd like to stop at that and not write anything else. But hear me out. For the longest time it was hard for me to find something that is easy to digest and has a very clean and satisfying flavor. When you train you constantly consume loads of prepackaged energy or recovery or protein. Your GI system becomes quite sensitive. I have recently seen a guy carrying a bottle of honey with him on the run because he wanted something not processed. PhysioPhyx is a better solution. Delivers amazing flavor and is great on my gut. This is the only product that I let my son consume for swim training. Try it – I am 100% sure you gonna like it." – Maciej Kurka, November 2016

Support Your Active and Healthy Lifestyle
PhysioPhyx LPR is a high quality post workout meal replacement to fuel and support healthy and active lifestyles of women and men looking to achieve lean muscle gains and fitness goals. by letting you give it all you got, crush your workout, shred muscle, get stronger, faster and more powerful. 
At its' core, optimal athletic performance boils down to optimal muscle performance. Science-based, athlete tested PhysioPhyx LPR is an All-Natural Muscle Builder and Recovery Drink that is uniquely formulated to support your hard working muscles by increasing muscle synthesis (repair and growth) by up to 33%, increasing carbohydrate utilization by up to 65%, improving hydration and fluid absorption, minimizing muscle damage, accelerating muscle recovery and optimizing training induced adaptations. 
Powered by a simple, clean, safe, straightforward blend of High-Octane Carbs, Fast-Acting Whey Protein Isolate and Leucine, PhysioPhyx LPR delivers the fuel your muscles need to go the distance today and the critical building blocks they need to do it all over again tomorrow. Don't leave your athletic performance to blind luck…Get Your Phyx!
Key Product Features
MAXIMUM ENERGY AND PERFORMANCE – Less downtime, more training. Workout harder and longer and burn fat rapidly with high intensity workouts.
PROTEIN – Contains All-Natural Grass Fed Whey Protein Isolate. High Quality Complete Protein that is the easiest-to-digest and has the highest biological value of all proteins. Provides the critical building blocks to repair and build muscle.
LEUCINE – Stimulates muscle synthesis. Allows your body to utilize every last ounce of protein for muscle growth and repair. When co-ingested with protein, may increase muscle synthesis by up to 33%.
TRAINING – Optimize training by repairing muscles and rapidly restoring energy.
NATURAL – Made with only All-Natural, Non-GMO, Gluten-Free, Hormone-Free, Antibiotic-Free ingredients. 3rd party tested for potency and purity. No dangerous stimulants. 100% label transparency. Free of soy, maltodextrin, artificial sweeteners, colors, flavors or preservatives.

Our Story
My name is Tony Miller. Fitness is important to me. My ability to recover between workouts is critical if I want to achieve performance gains. 
I've tried all the recovery products and talked to many athletes who are frustrated and unsatisfied by other products.
Athletes need something better so I made it. I've been testing PhysioPhyx on athletes and they keep coming back for more because it's what athletes asked for! There isn't a recovery drink that tastes, mixes or performs better!
Whether you're training, competing or adventuring, the journey is fun and the experience should be enhanced, not diminished by a recovery drink.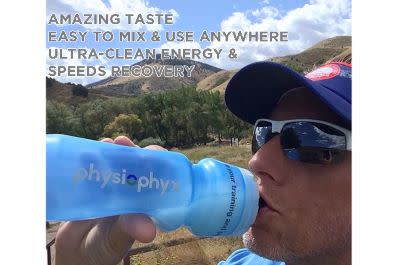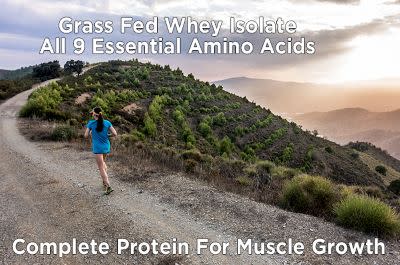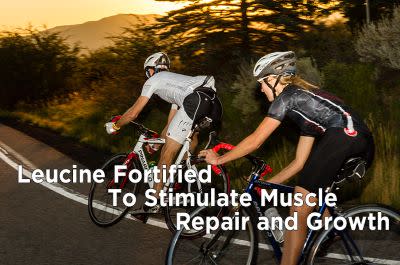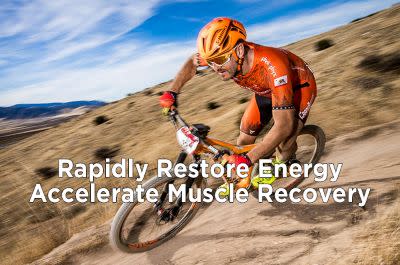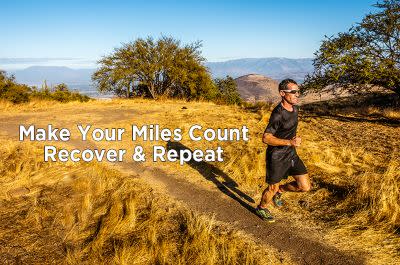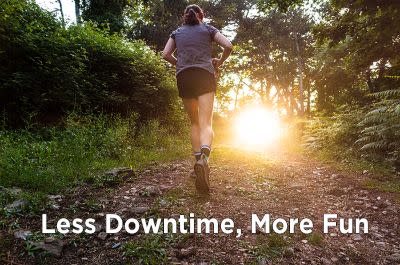 PhysioPhyx LPR:
Great Taste and Incredibly Refreshing
Easy to Mix – Use It Anywhere
Smooth, Light Consistency
Easy to Digest
Precisely Designed to Provide Ultra-Clean Energy and Speed Muscle Repair
Competition:
Clumpy Consistency
Chalky Taste
Requires Blender and Masking Agents 
Hard to Digest
No Ability to Come Back Stronger
 
All-Natural
Gluten-Free
Non-GMO
Hormone-Free
Caffeine-Free
Made in the USA
Free of impurities and pixie dust
Third party tested to ensure ingredient purity
Made in an NSF Certified for Sport facility to ensure strict adherence to FDA mandated Good Manufacturing Practices (GMP's)
Made with whey protein isolate from grass-fed cows

It's Time to Share the Secret!
By participating in this campaign, you're helping yourself and other athletes say YES to smooth, light consistency, easy mixability, refreshing, amazing taste, and superior performance…and say NO to unimaginative, bland, clumpy products that require expensive mixing tools and masking agents. Imagine how difficult it is for your digestive system to absorb a product if you can't stir or shake it up in a bottle.  
Funding will be used to improve our existing and future product lineup  to include plant-based proteins, more electrolytes, more flavors so you have the nutritional tools you want!