Splay: 2 in 1 Largest Portable Display & Projector | The world's largest portable display and the world's only 2 in 1 display and projector!
 Due to an influx of orders, we have paused selling Splay on Indiegogo.  If you are interested in buying Splay, please contact us at
[email protected]


Splay is a revolutionary 2-in-1 display and ultra-short-throw pico projector that can easily expand and fold in seconds.
It's the only expandable display and the largest portable display on the market.
You can easily carry Splay with you anywhere you go because it's lightweight and compact.
Splay gives you the freedom to move freely and explore new places without worrying about where to work, play games or watch your favorite shows.
Splay easily transforms between the largest portable display and the only ultra-short-throw pico projector.  Made from patent-granted technology, including the world's only display material that fully expands and folds in all directions.  Splay is your flexible companion for busy workdays, fun adventure days, and more. 
Comfortably pack Splay into your bag or a pocket for every adventure.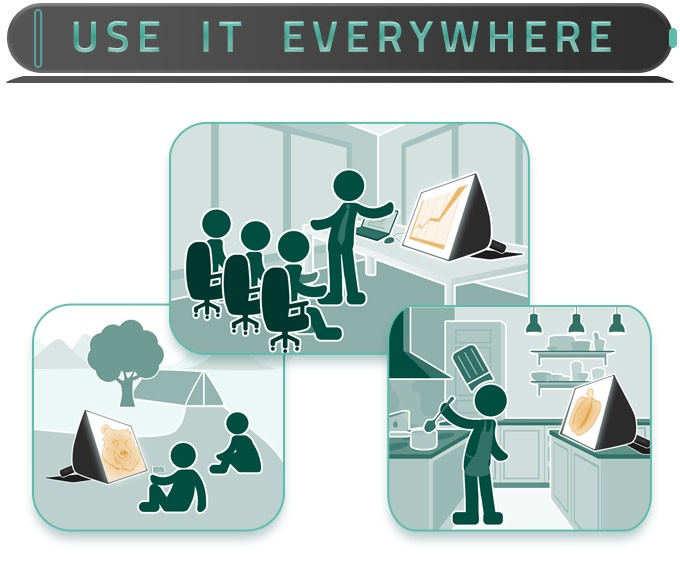 You can carry Splay with you anywhere you go because it's lightweight and compact.
There are limitless opportunities when you have Splay. No phone or laptop needed – just Splay.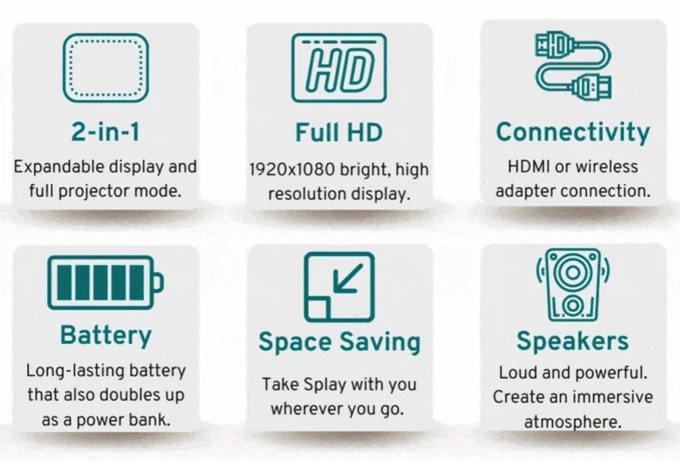 Splay doubles up both as an expandable display with an awesome 24.5-inch diagonal screen size, and also as a fully portable projector with an ultra-short throw range and bright, FHD, 1920×1080 quality. You get 2 game-changing products in 1 portable package!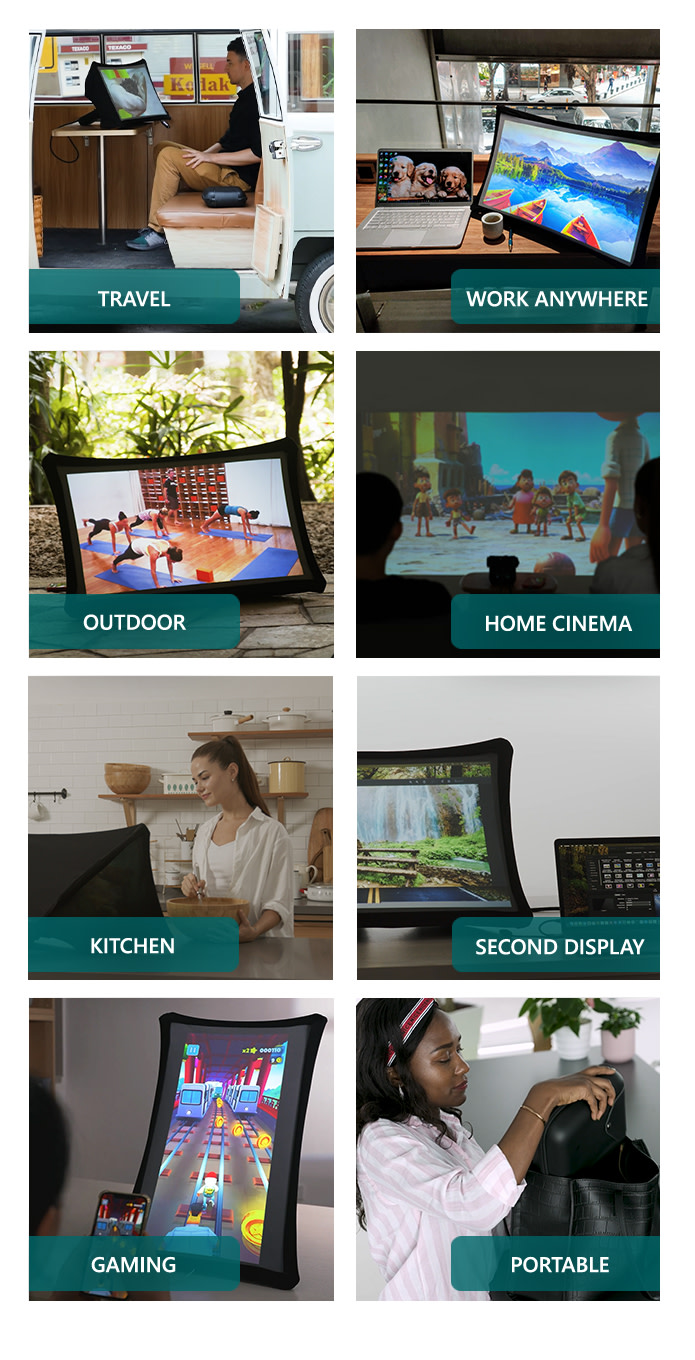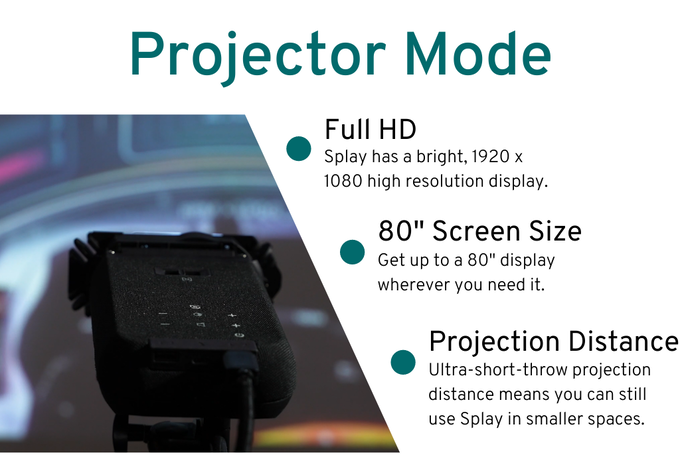 Enjoy a portable cinematic experience and create your mini-cinema in all the places you go.
All cheap projectors on the market are not portable. All the expensive ones are too expensive for what they offer. Splay offers the best price/quality ratio.
Splay has a bright, full-HD pico projector and an ultra-short-throw projection distance, meaning you get a bigger image in a smaller space.

Splay isn't just a portable projector, it also doubles up as a fully portable screen compatible with your smartphone, laptop, or gaming device.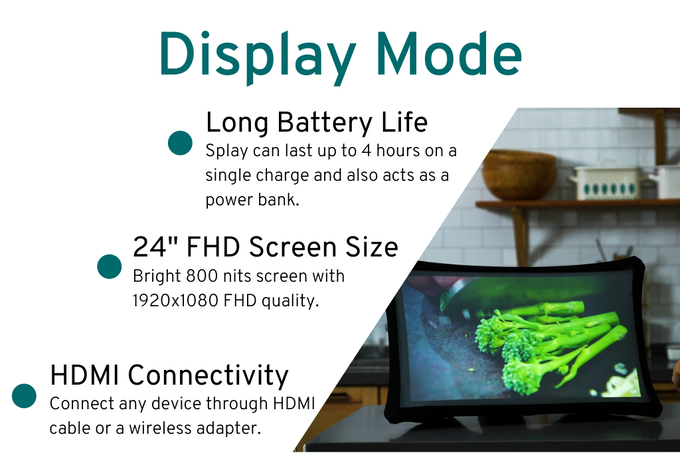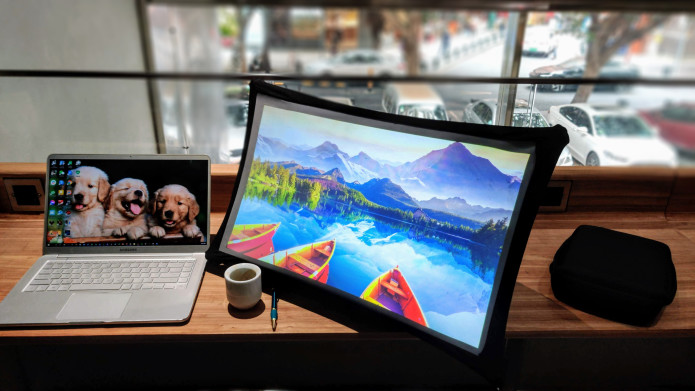 Splay is the largest portable display on the market at 24.5″. With up to 4 hours of battery life and ultra-bright 800 nits, you can work stress-free in any indoor environment and outside in well-shaded areas.


Using Splay couldn't be easier. Simply expand the screen or position your projector, plug in your HDMI cable (or wireless HDMI adapter) and switch it on!
Splay has a built-in battery and up to 4-hour battery life. You can also plug in your devices and use Splay as a power bank.

When SPUD was delivered to our previous backers, we loved hearing about all the different ways and places they'd use their expandable display. Splay takes this even further with our projection mode, giving even more possibilities.
Splay is compatible with any HDMI device, including your Nintendo Switch, Xbox, and Playstation, gather your friends and get gaming on the go!
Use Splay to enhance your work set up – use as a second screen or give yourself a big, bright display for presentations and meetings.
Make your vacations memorable. Have an impromptu movie night, or make sure you don't miss the big game!


You can also check out a YouTube Live Splay Demo we did on October 10th: 

Why can't we use existing projectors and projector screens?  No other projector screen material can fully fold and maintain high rear projection quality.  All other portable projectors wouldn't fit on a desk due to their very long projection distance or would be too heavy and bulky.  No type of retractable arm existed to quickly and durably expand a flat screen.  Here are some more details of our key patented innovations: 

In collaboration with a leading nano-materials science research center, we developed (and patented!), the first type of projection screen material that significantly mitigates wrinkles when collapsed.  No other display can fully fold and expand in all directions! Combined with the tension applied by the arms, this ensures a flat, durable screen that gives a high-quality image!
When compared to traditional vinyl and plasticizer-based projector screens on the market, Splay's screen will stay wrinkle-free no matter how many times it's folded and unfolded.  Fabric-based screens are heavy, bulky, difficult to set up, and have terrible rear-projection image quality (since the holes in the fabric make it impossible to evenly disperse the light).   

In collaboration with the leading projection engine company, we developed the only ultra-short-throw pico projector.  All other portable projectors that weigh less than 5 pounds, need about 3x or more the projection distance as Splay.  All other ultra-short-throw projectors weigh around 5 pounds or more and take up more much more volume than Splay.  Splay weighs just 2.5 pounds.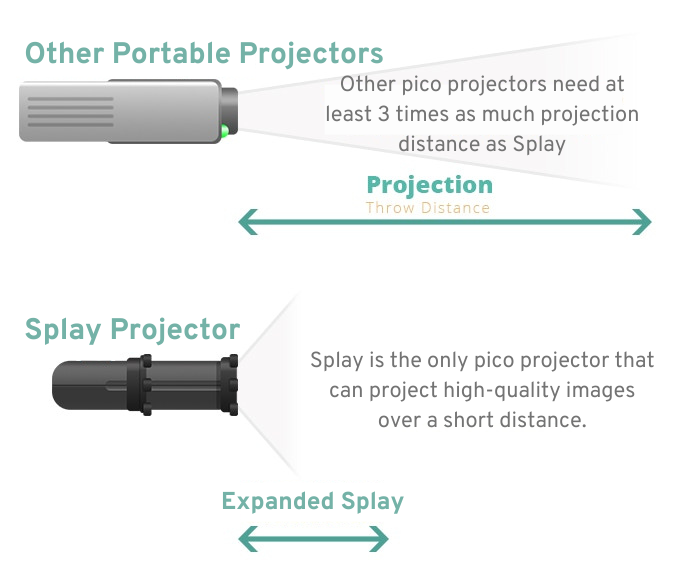 Having to find the perfect spot for a traditional projector can be a pain – you need to make sure it's far enough away from your wall so that the picture is big enough and clear enough,  and then also make sure it's above everyone's heads, so you don't get shadows in the way of your picture! Splay's ultra short throw distance means you can get a bright, large, clear image with Splay being just a few feet away from your surface.

Through years of R&D, we developed the only expandable display mechanics.  Quickly and durably expanding a flat, fully tensioned screen may seem simple, but it's not (that's why we have patents granted worldwide on the mechanics)!  Traditional projector screens take a long-time to set up (a quick setup is usually around 10 minutes) and align to the projector.  With Splay, you're good to go in seconds.  Splay's patented retractable arms are extremely durable and easy to use! 

Splay isn't the only portable display or portable projector on the market, but it is the largest portable display and the only ultra-short-throw pico projector.   Splay stacks up well against what's already out there, while giving much more functionality due to our patented expandable display technology.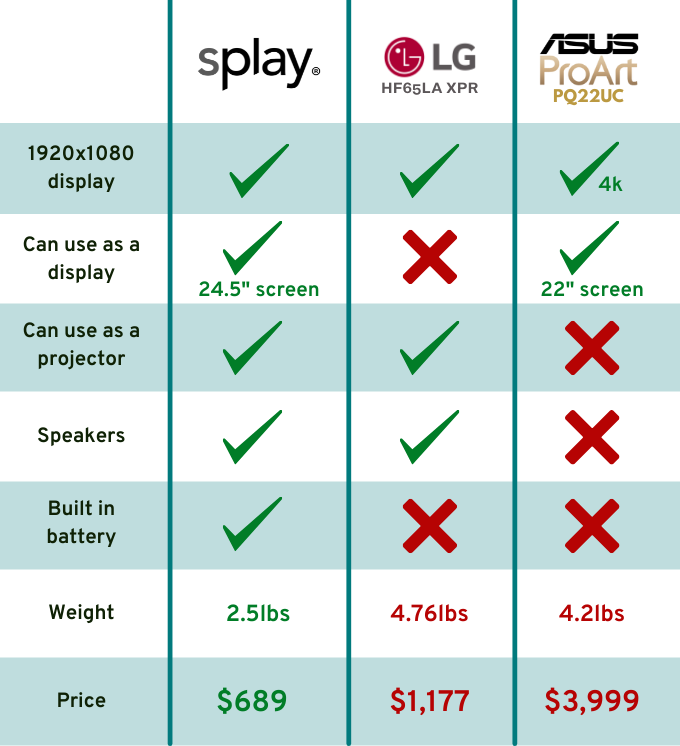 When we compare Splay to other products on the market, the LG HF65LA XPR, and other 1080p ultra short throw projectors are all around $1000 or more, are not as portable as Splay, and don't come with a built in battery. 
The ASUS ProArt PQ22UC has a great 4K 22″ display while remaining under 5lbs, but when it comes to portability, you can't just fold it up and put it in your bag like you can with Splay.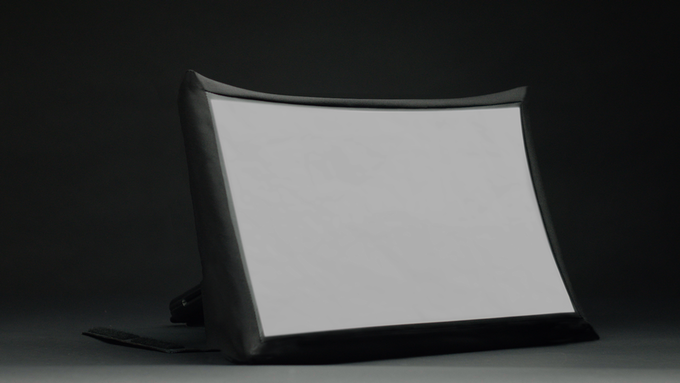 Back in 2016 we launched SPUD. 1,901 backers blew us away with their support, and we've received lots of positive feedback from happy SPUD owners.  Our SPUD backers had tons of different use-cases!: work from home, portable gaming, movies, TV, disaster relief, photography, videography, mobile work, schools, presentations, trade shows, real estate, construction, and mobile display for kids etc.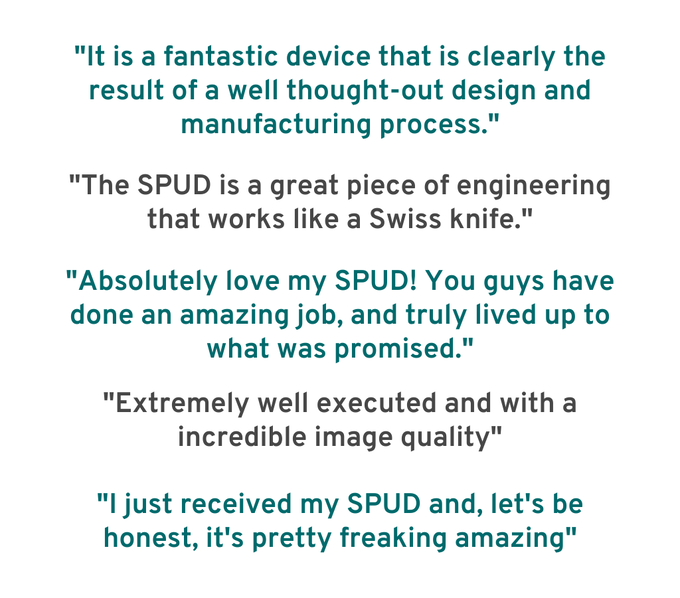 We built Splay from the ground up with the lessons we learned from making SPUD, to make the ultimate portable display. Splay is a massive upgrade! Higher resolution, significantly increased brightness, lighter-weight, re-imagined industrial design, a new projector mode, and 30% smaller in folded size and expanded depth.
With our major innovations on the projector (due to R&D partnership with the leading pocket projector manufacturer) and flexible projection screen material (due to R&D partnership with a leading material science research institute), you can use Splay in significantly brighter environments than our first product, SPUD!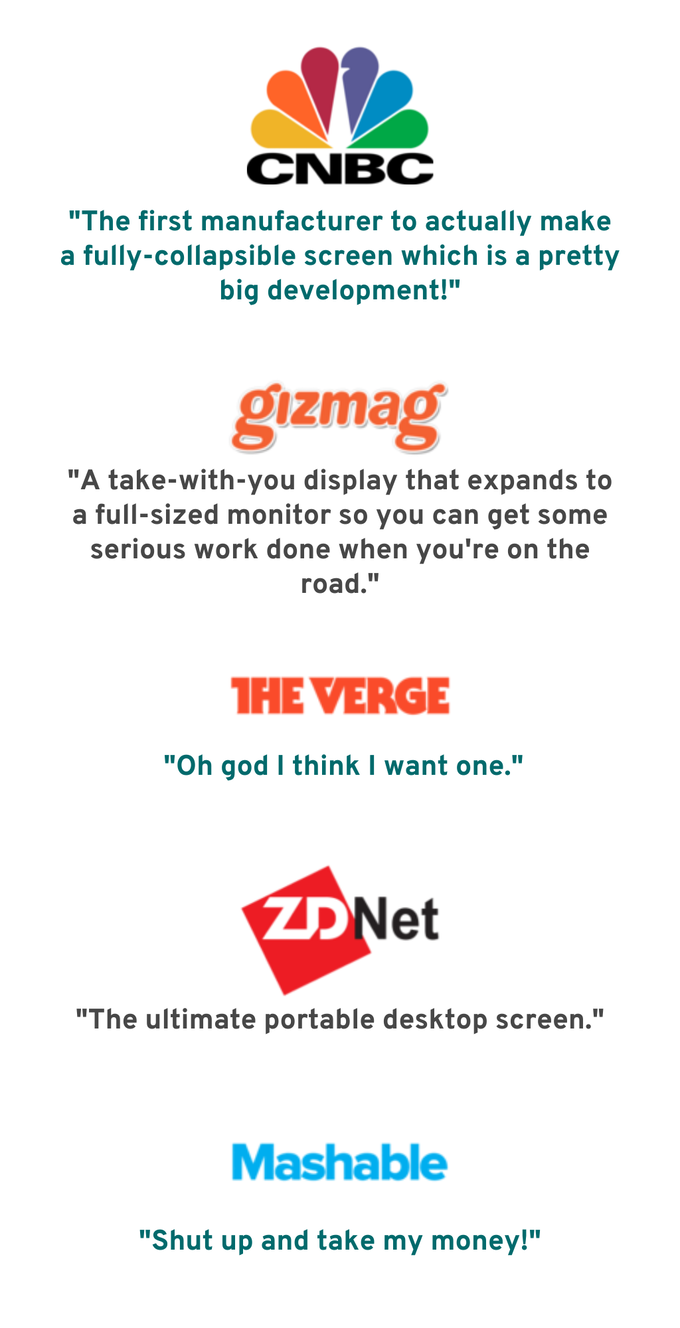 How does Splay's quality compare to a traditional LCD-based display? 
You can see some unprocessed side by side comparisons with the M1 MacBook Air below:
It's pretty simple, the less direct light hitting Splay, the better it will look.  Splay is much closer to LCD than our first product, SPUD, due to the increases in resolution and brightness from advances in our display material and projector technology!  If you want a large and portable diSplay and an ultra-short-throw portable projector, Splay is for you!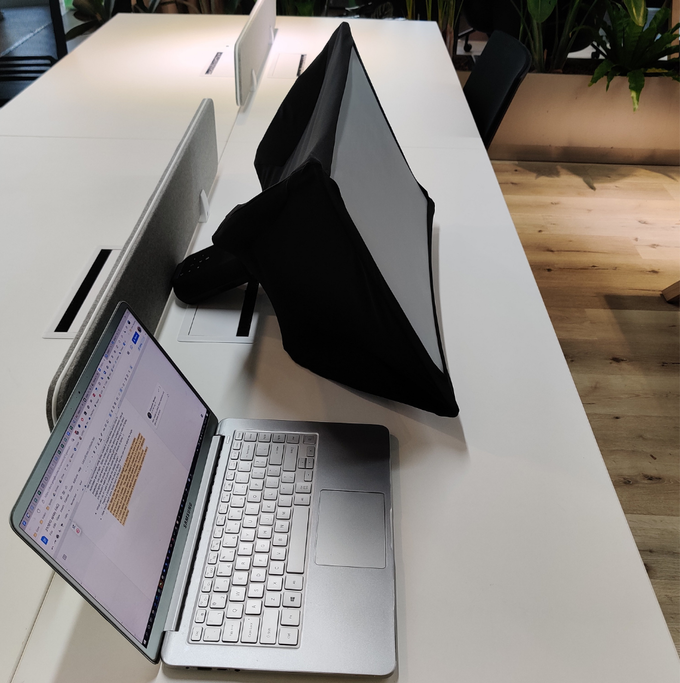 Since Splay has the shortest focal length (e.g. throw ratio) of any portable projector, it easily fits on most desks.  
The distance from the front of the projector to the screen is 7.5 inches.  The length of Splay's chassis is 6.3 inches (e.g. total 13.8-inches, but the chassis takes up less space than the shroud).  For reference, a 17-inch laptop usually has a depth around 10-inches, 15-inch around 9.5-inches, and 13-inch around 8.5-inches.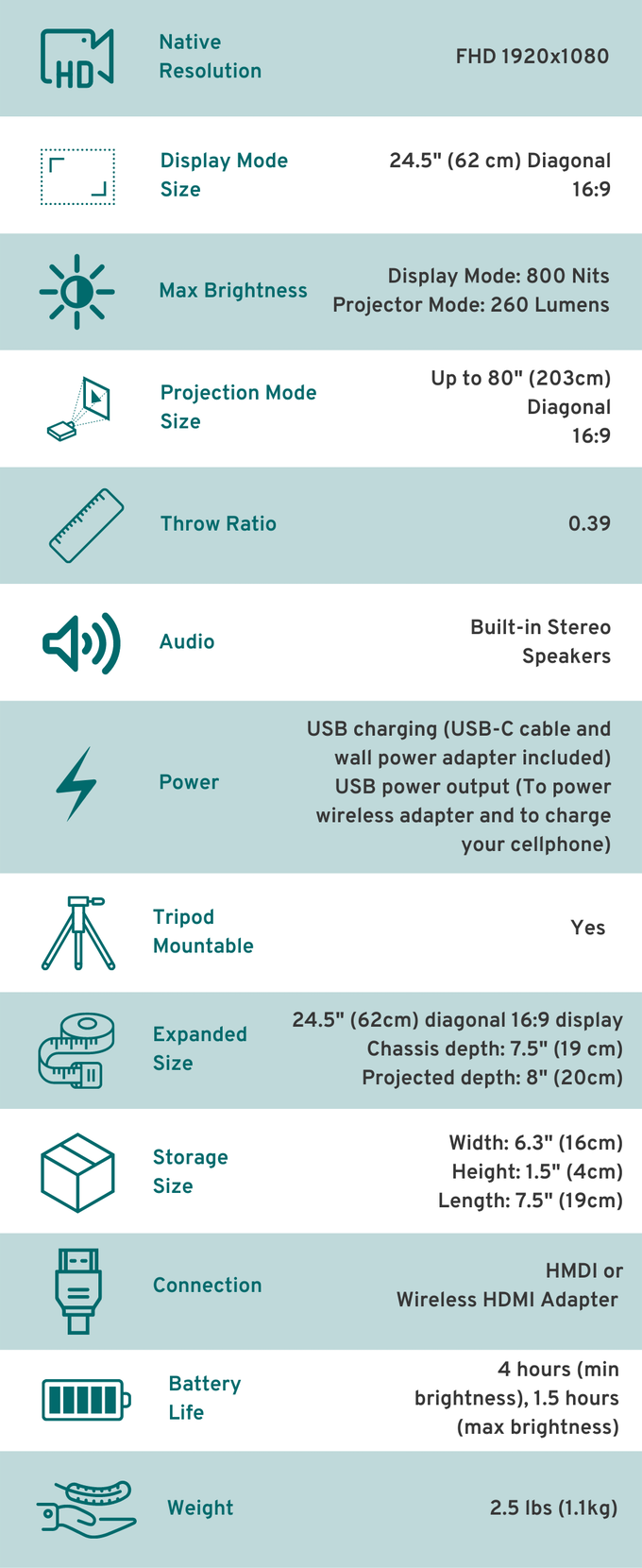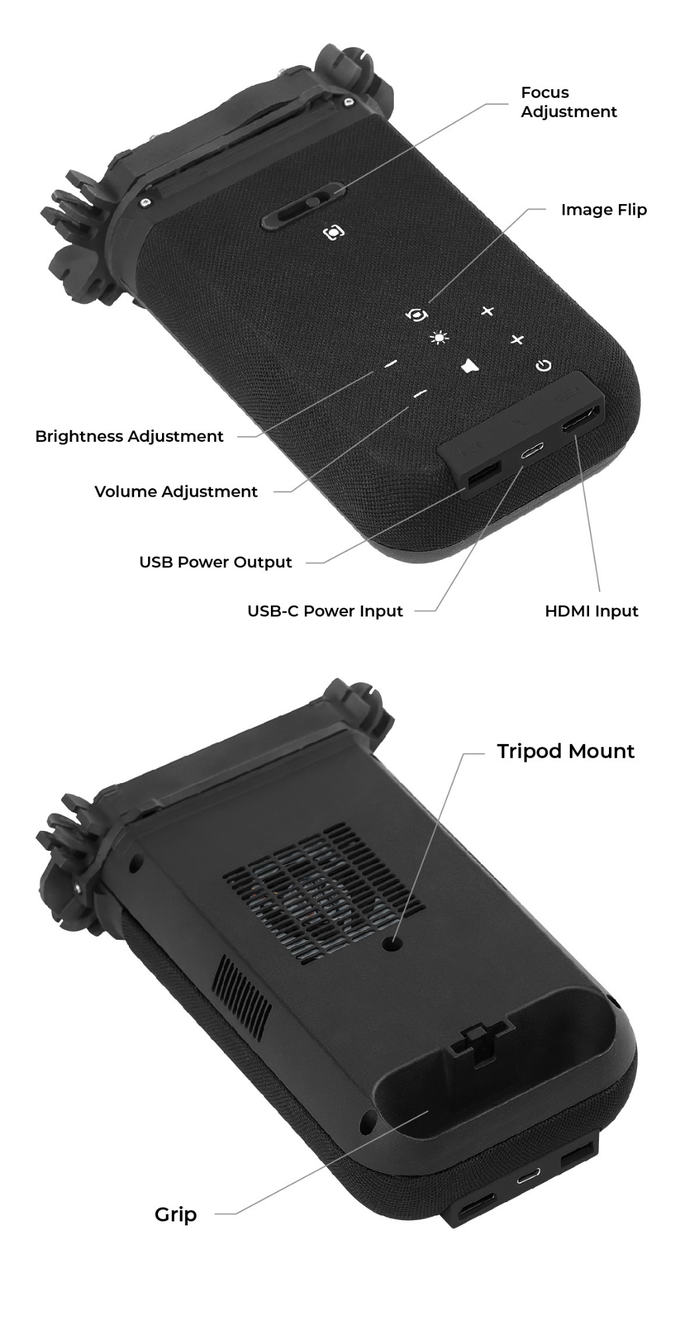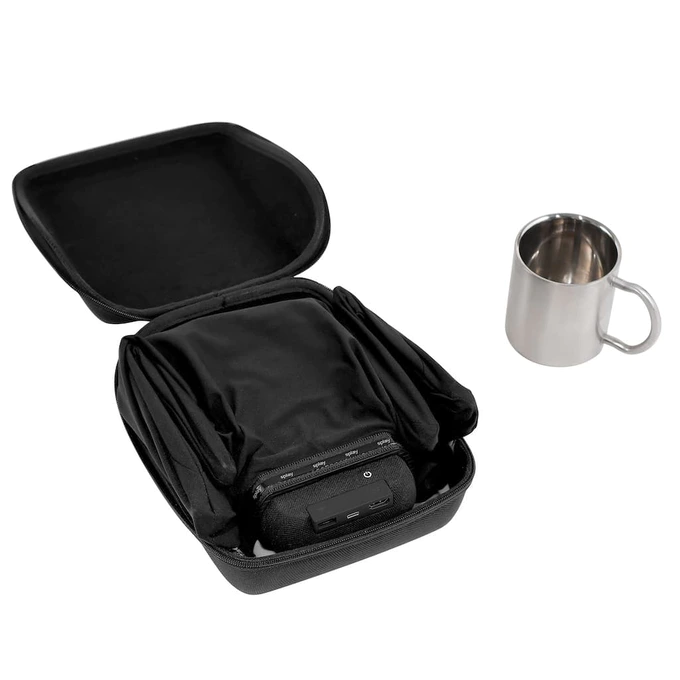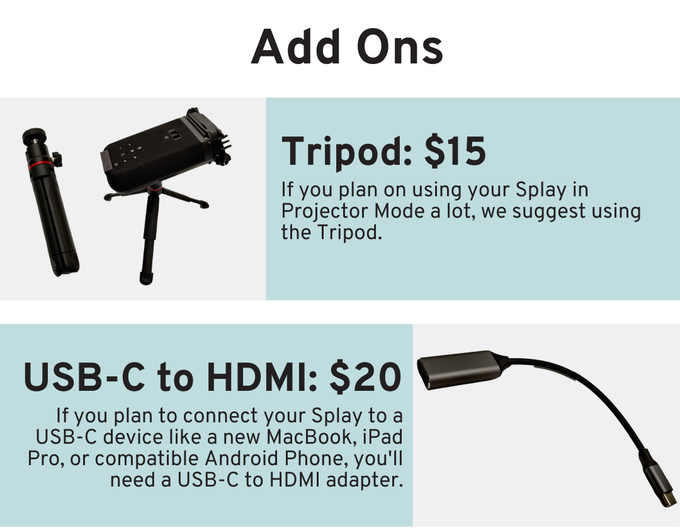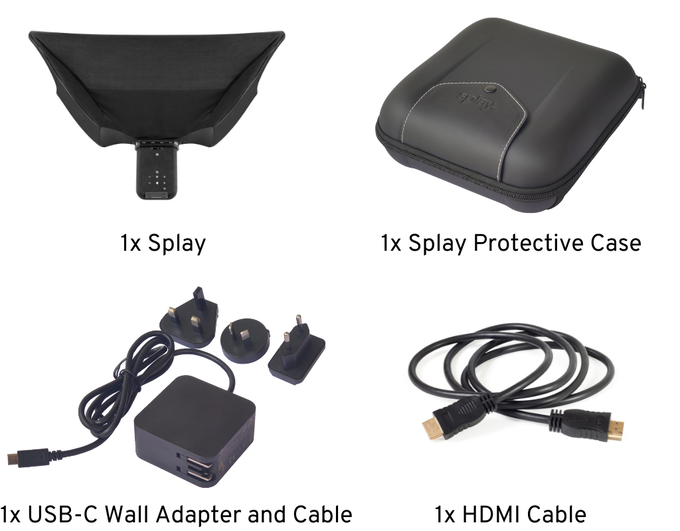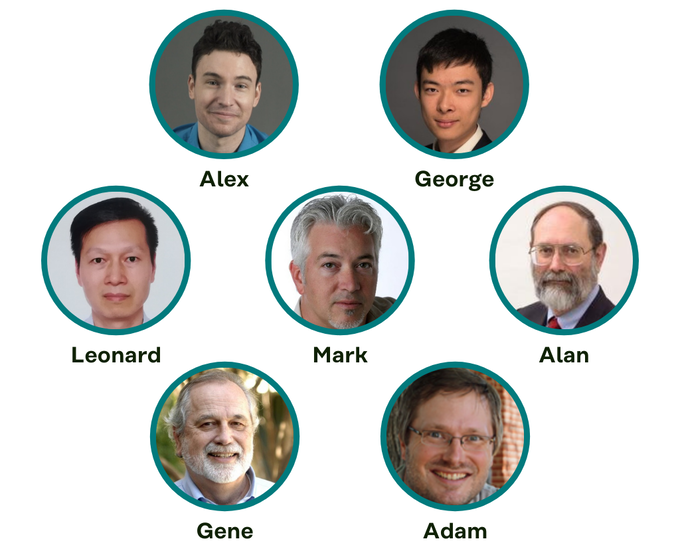 Alexander Wesley – CEO and Co-Founder – Alex was recognized by CNBC as the creator of the expandable display industry. He was formerly a product manager at ZYGO corporation, the top optical precision measurement company in the world. He has his B.S. and M.S. in optical engineering from the University of Rochester, the top optics school in the world. He also has an MBA from Rice University, where he was recognized as one of the top 150 U.S. MBAs to graduate in 2016 by Poets and Quants. 
George Zhu – CTO and Co-Founder – George developed Arovia's core intellectual property, including the one-step expand mechanics and the first fully foldable projector screen. He is the primary system architect of SPUD and Splay, leading all technical development. George has his B.S. in Mechanical Engineering from Rice University and was recognized as a top 5 engineer in his graduating class.
Leonard Wong – Supply Chain Manager – Leonard leads all supplier management. He has over 30 years of supply chain management experience beginning in the floppy disk industry, through single-use cameras, and, most recently, in LED lighting. He has extensive experience conducting business in China and Hong Kong, including running his own export business.
Mark Kimbrough – Industrial Designer – Mark created the SPUD and Splay industrial design and has continued to iterate the design based on manufacturer feedback. Mark is a world-renowned industrial designer, with 6 designs on permanent display at the Chicago Museum of Design and Architecture.  Mark was also the designer of the original Dell and Compaq laptops.  He started the leading Industrial Design firm in Austin, TX, Design Edge.  He is also currently an Industrial Design Professor at the University of Houston.
Alan McClure – Patent Attorney – Alan has been an intellectual property attorney for over 30 years. He has been Arovia's patent attorney since 2015.  Alan has been instrumental in Arovia achieving 7 patent grants to date.
Gene Frantz – Technical Adviser – Gene is widely known as the father of digital signal processing (DSP) and was Texas Instrument's Principal Fellow (the highest ranked technical employee). 
Adam Wulf – Advisory Board – Adam founded and exited Jotlet.net  He is a renowned "growth hacker", most notably for being the first to use coding live-streaming as a growth marketing hack.  He actively advises Arovia in marketing strategy and tactics.

Splay has gone through many iterations on the chassis, shroud, screen material, projector, design, retractable arms etc.  Here's a short look at the design iterations: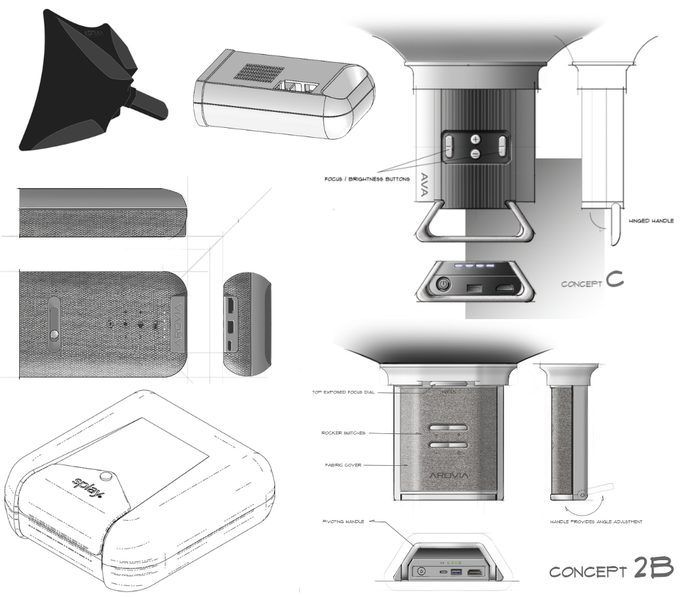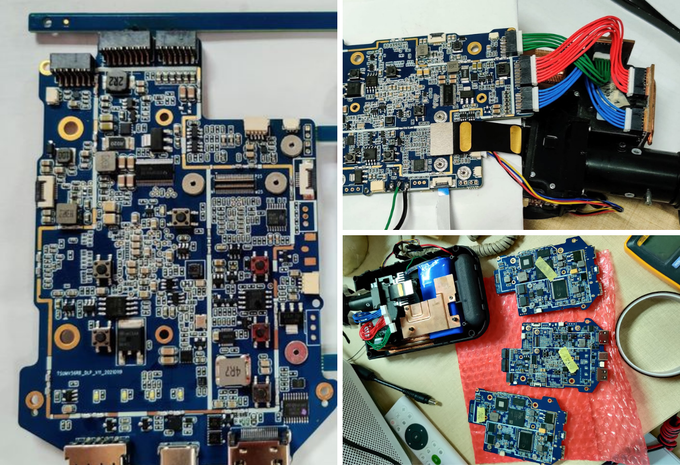 Splay is currently ramping for production.  Here are some pictures of our tooling and factory inventory: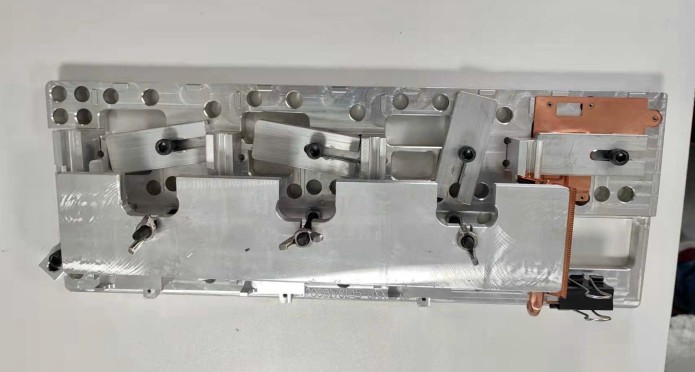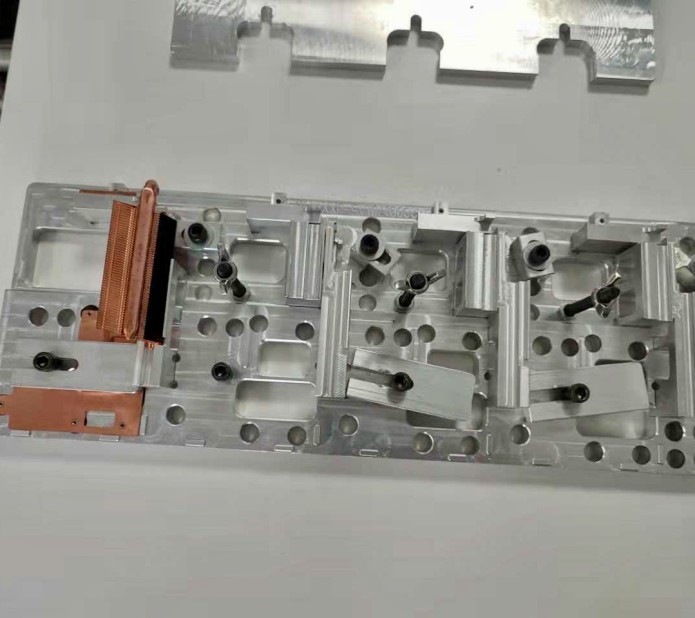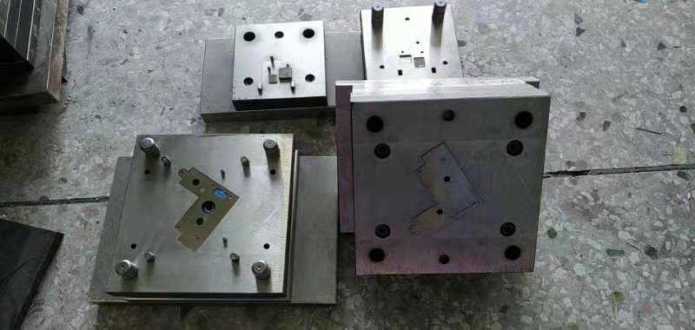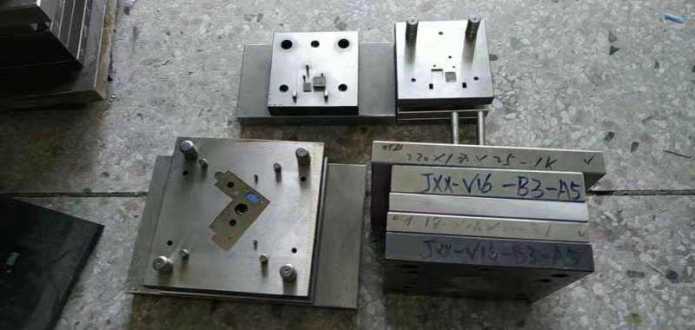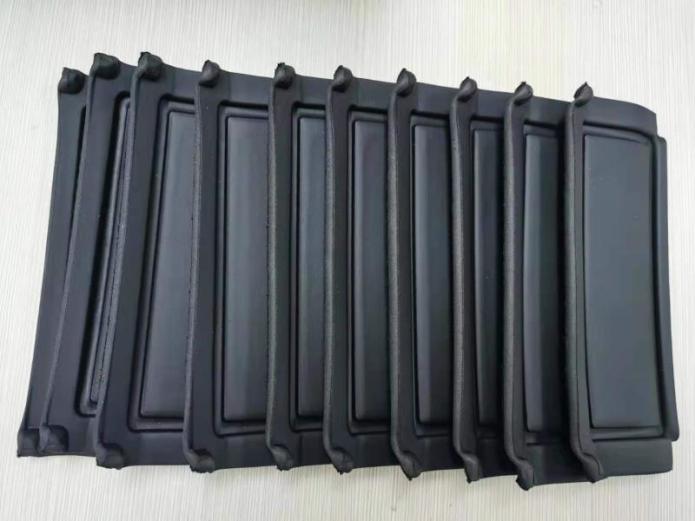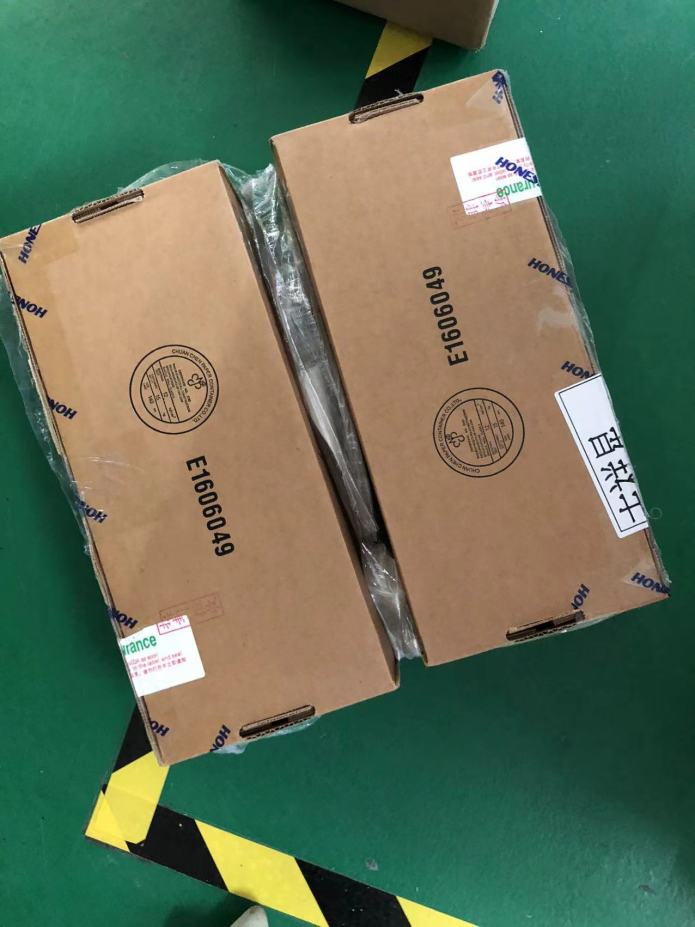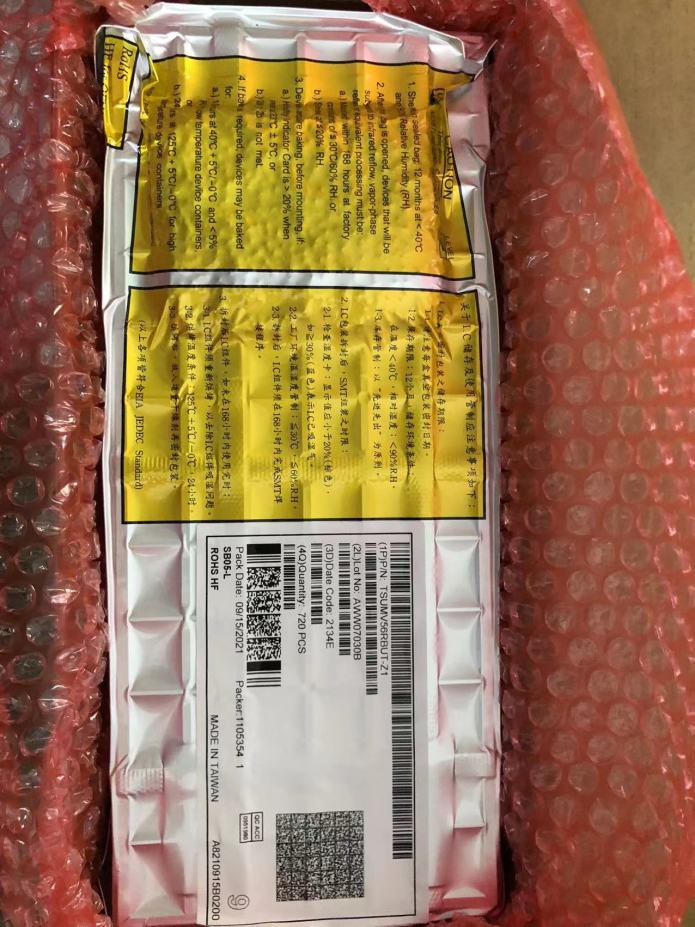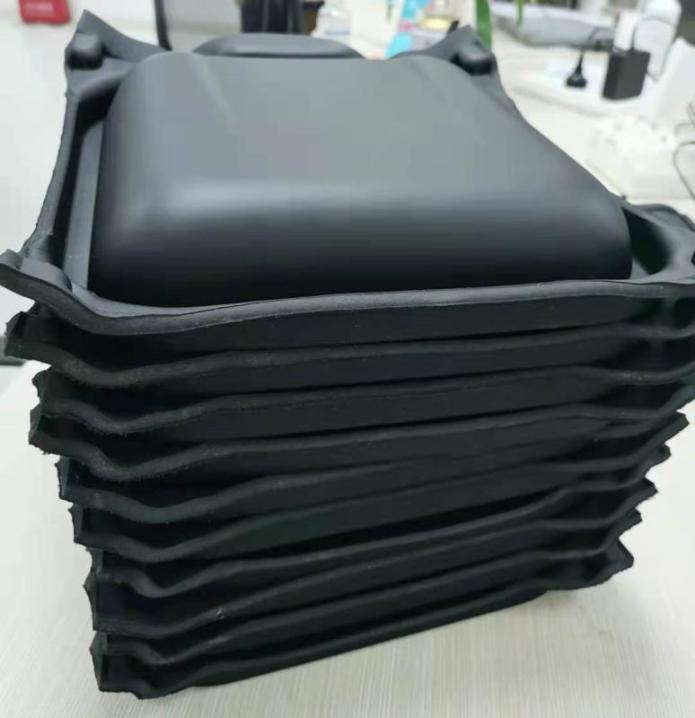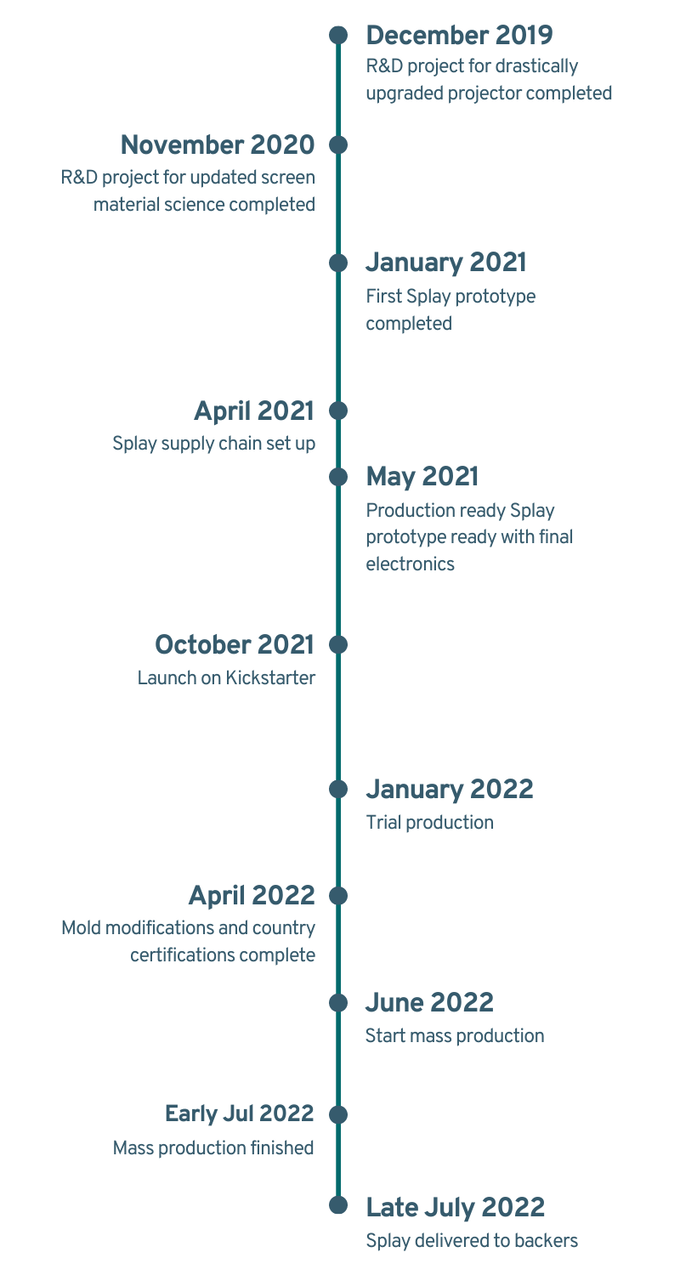 From concept through to development & sourcing, Soft Serve Studio partnered with Splay to rethink the portable display. The studio brings together like minded designers, makers and industry professionals under the one roof to provide a world-class resource to design, develop and manufacture soft-goods.

HAX is the Global Hardware Startup Success Engine with over 250+ investments.

The National Science Foundation is an independent agency of the United States government that supports fundamental research and education in all the non-medical fields of science and engineering.

Luminate is the world's largest business accelerator for optics, photonics, and imaging (OPI) startups.

SHINEMAX MEDIA is a professional design consultancy and technology firm with focus on video production.

Nuuk has been the marketing partner behind the most-funded hardware projects.

Have cool ideas you want to toss around, questions, or just hangout with George and Alex?  Join our Discord: https://discord.gg/q7VtrXzek9
You can also get in touch with us at [email protected] We are very grateful for your support of Splay!