Playwuu – The Most Natural Cat Toy | Encourage your cat's predatory behavior. Playwuu brings a natural feeling of wood.

We are excited to announce our new product – Playwuu. We make cat toy boxes from a solid, natural plywood. Our collection is built to evoke feline hunting instinct. Playwuu is a perfect gift for your pet. Our wooden boxes inspire cats to explore, scratch and sniff and keep curious animals mentally and physically sharp.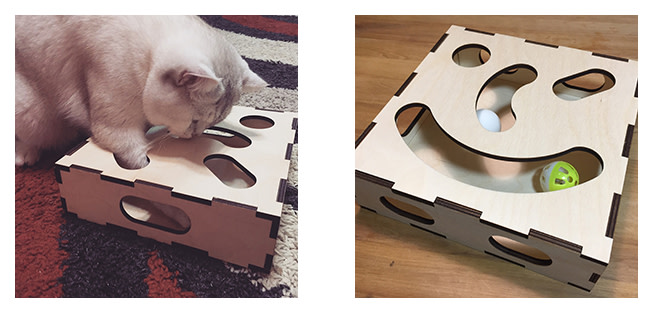 We tested our play box on different cats from various breeds and ages from 6 months up to 17 years. Both kittens and cats started actively playing with Playwuu and they loved it!

Finnish quality
Smart design
Natural sensation of wood
Great smell!!!
Quick assembly without any nails or screws
Four different patterns
Two variants: heavy (500 g birch box, recommended for adult cats) and light (300 g poplar box, recommended for kittens)


We are passionate about animal welfare. Laser cutting creates perfectly smooth edges.
We include two balls that could be replaced by your cat's favorite toy or even some snack. If you want to keep your box more robust we supply small tube of PVA glue (safe non-toxic glue for children and animals)
You can take a plain wood box or choose one of our "big cats patterns".

All patterns are made by environmentally friendly UV-printing.

Plywood consists of several layers arranged in different directions. It makes our Playwuu box a strong and durable toy with long lifetime compared to other cardboard or MDF (Medium Density Fibreboard) toys.
Plywood is one of the most environmentally friendly products.
Plywood is more resistant to water damage than MDF, and will not soak up water and swell as quickly as MDF does.
Plywood highlights the natural beauty of the wood. Choose it if you prefer it over any other material (plastic, rubber, silicone etc.).

10 percent of the profit will be donated to Helsinki Zoo to support wild cat protection programs: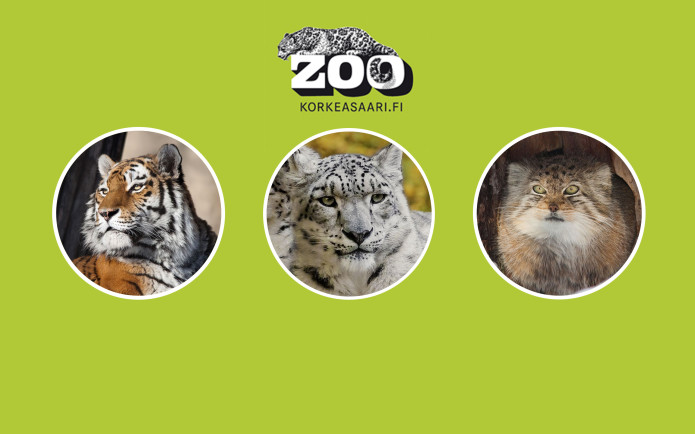 We promise timely and transparent communication throughout the entire process. Our team is working incredibly hard to successfully deliver the Playwuu boxes on time.
Will my cat play with it?  We tested our products on different cats from various breads and ages. Even 17 year old cat starts actively playing with it. You can always put your cat's favorite toy inside.
Product lifetime. Our Playwuu game boxes are made from high-quality 6mm plywood. It has a longer lifetime compared to cardboard or MDF. 
Working with the manufacturer and large volume orders. We are very proud about our manufacturer and that our box production is made in Finland. By having good relations with our manufacturer we will be able to control the quality of Playwuu boxes. Quality assurance is the main reason for producing locally.
Global ordering and shipping costs. One of our biggest challenges is to keep a reasonable price and a fast delivery time for worldwide shipping. We are able to lower shipping costs down to 18 EUR (worldwide) or just 14 EUR (EU countries). DHL global.
There is always a risk in manufacturing and shipping. Our team is working hard to ensure that everything is ready for accepting orders.

Thanks to all cat owners and their cats who help us in testing all our prototypes.
Big thanks to our manufacturer and a special to Frank.
We are truly grateful for the valuable support and backing of our faithful community.

We are looking to raise € 4,000 to help manufacture the first batch of Playwuu play boxes. 
If you like what you see please help us spread the word. Please share our campaign and product freely with your friends and family!