Polly: The Solar-Powered UV Cleaning | Polly Cleaning with UV Light, Solar Panels, 4 Cleaning Layers, Completely Wireless, 2 Year Warranty.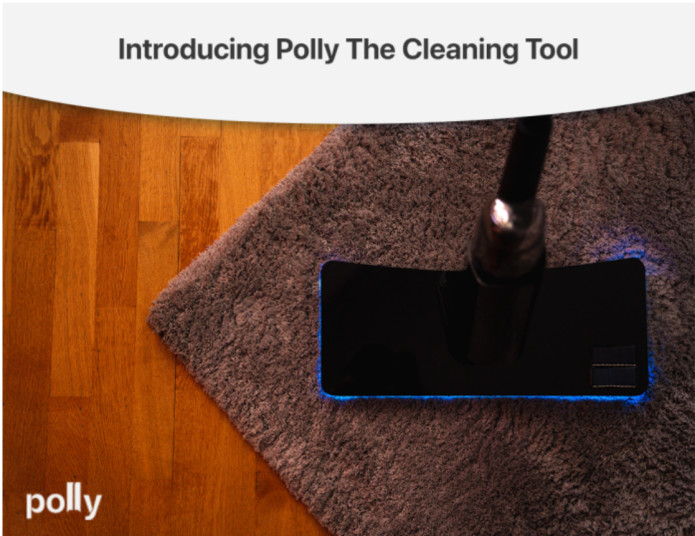 Are you tired of cleaning your household, but not to the fullest? Do you have multiple cleaning tools for different materials: carpets, tail, stone? Are you tired of cheap and shabby mops? You want to have a cleaning tool that will make sure that everything is clean till the smallest nano body? Save your household and clean your home with Polly Cleaning tool!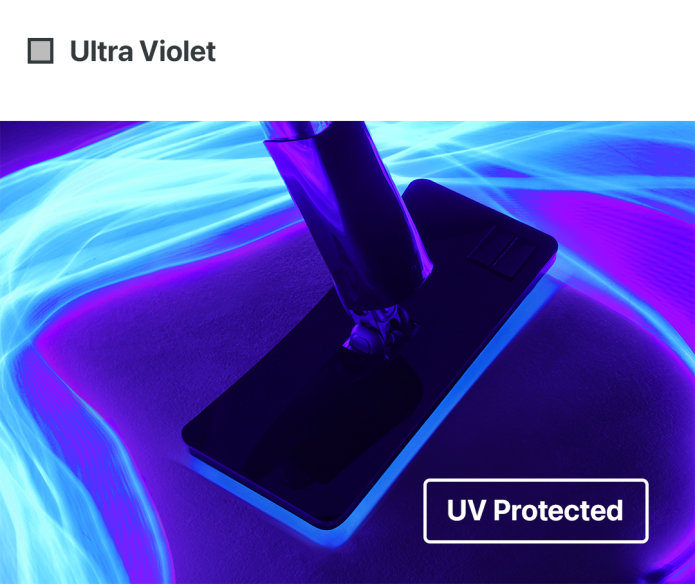 With UltraViolet(UV) light you will get the best and precise cleaning up to termination of all kinds of germs and nanoparticles. Ultraviolet also provides a self cleaning option for the cleaning piece. So You simply need to keep it still and Polly will clean itself.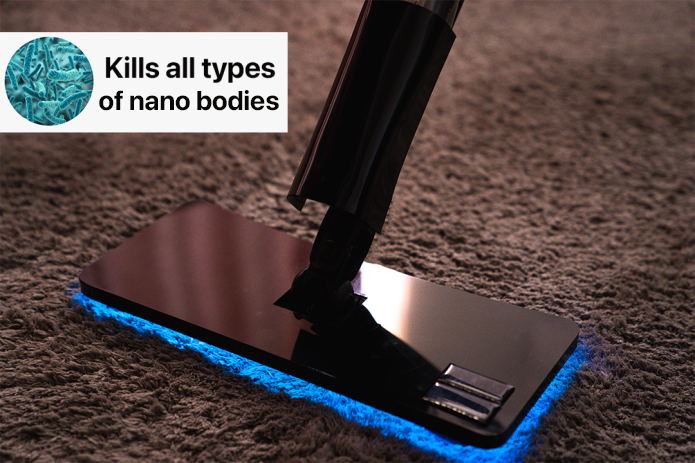 Health FIRST
Long wavelength UV rays that aims at longer distance, provides more precise cleaning while causing no harm compared to those with short waves and more tense energy. Polly utilizes specially developed mechanics and hardware for healthy experience.
Polly's UV light is a perfect choice as it cause no harm to anyone's health and yet at the same time it completely wipes out all nano-bodies and harmful micro creatures.
Fully Cleaned in just 1 Second
 The viruses and micro organisms are completely inactivated in just one stroke of Polly. Polly combines the effectiveness and health of special UV-C type rays.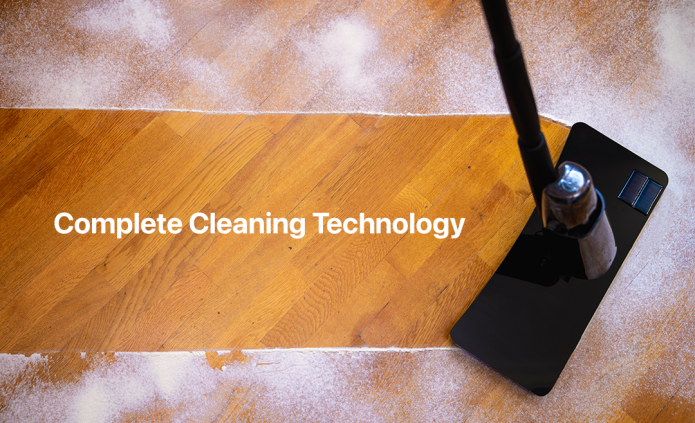 The cleaning surface of Polly is mix of nylon, cotton and polyester! Made to be in 4 layers Polly becomes perfect to cleaning all types of surfaces (carpets, kitchen floors anything!!). The cleaning surface is replaceable and washable and comes with 6 month full usage warranty!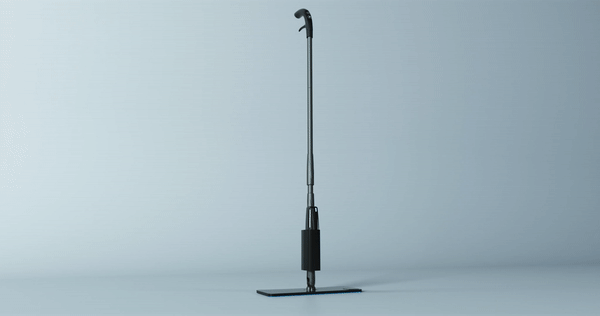 Have Questions?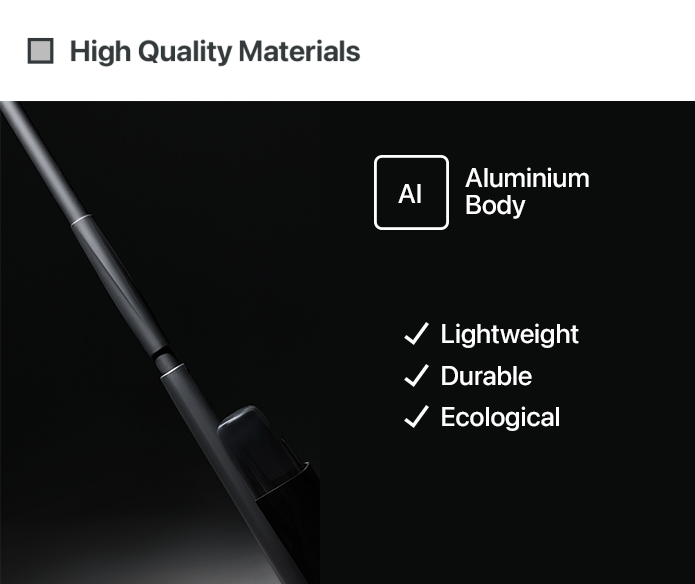 Polly's head is made of plexiglass, handle is made of recycled aluminium, the cleaning piece- is made of materials that come with a 6 months warranty. All Polly's materials are either recycled or eco-friendly.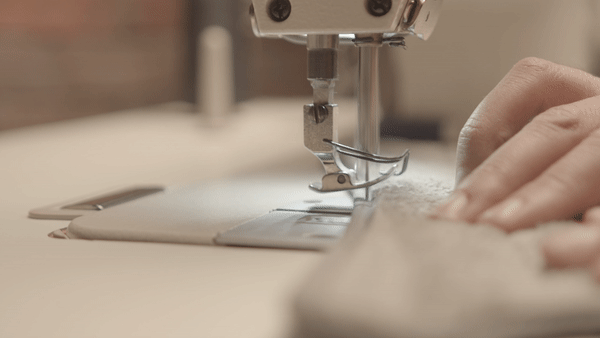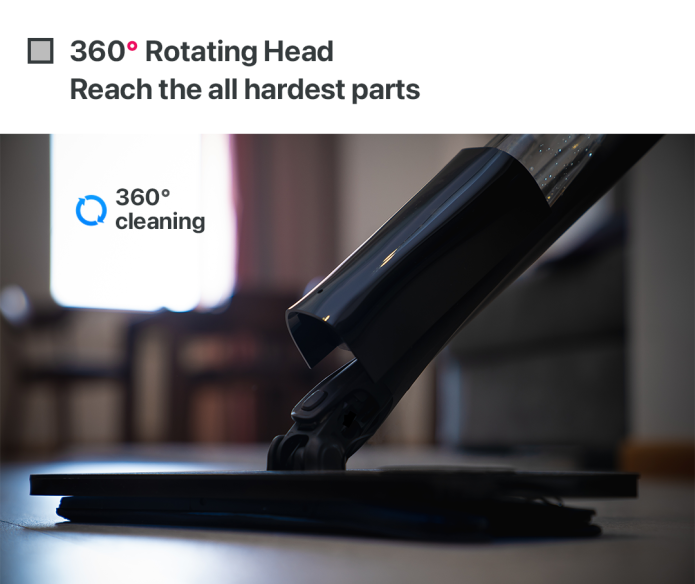 Reach out to the hardest parts when cleaning the floors with more ease and with only using Polly with only 1 Hand and 360 head feature. Polly will completely clean everything, that is the way it is designed, no spot is impossible for Polly.
Even the most hard reachable places are no longer issue with the Polly. The high quality rubber and Aluminum for rotating head will Polly's long life. When we provide 2 year warranty we genuinely mean it.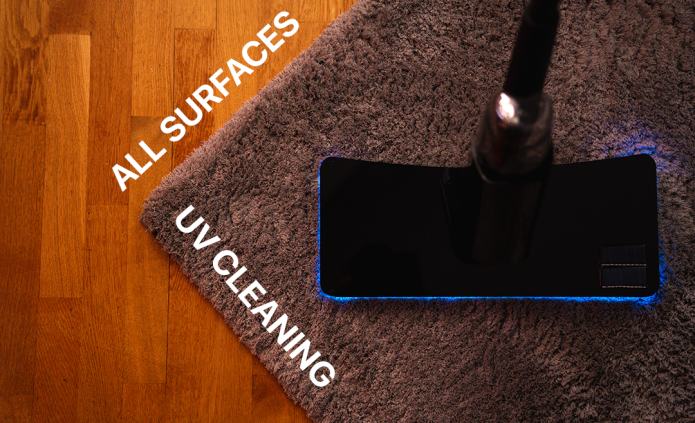 4 Layers are made for all possible surfaces. The 4 Layer technology in combination with UV light will make an ultimate cleaning tool for all possible surfaces in your house or anywhere else, who knows may be you can use Polly in your workplace.
Clean all materials, and when we say all we mean it, if Polly is missing any spot then you most probably have ordered a wrong cleaning mop.
Perks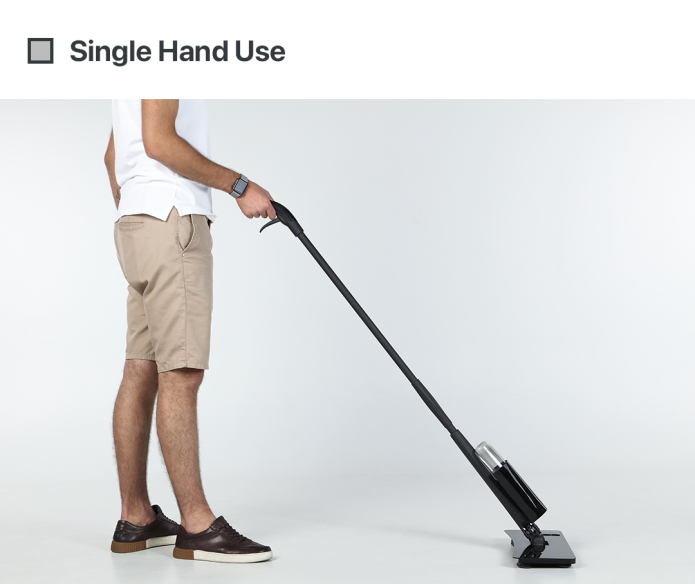 The upper part of the Polly has a handle for the cleaning surface to be squeezed from after the cleaning floors with the liquids. The upper part contains a control panel with buttons, one turning on the UV the other for the Spray. Polly is good for 1 hand use.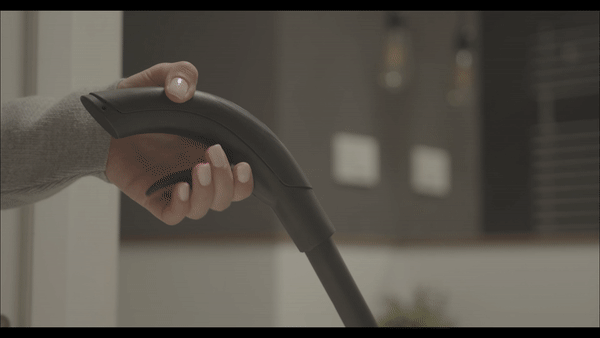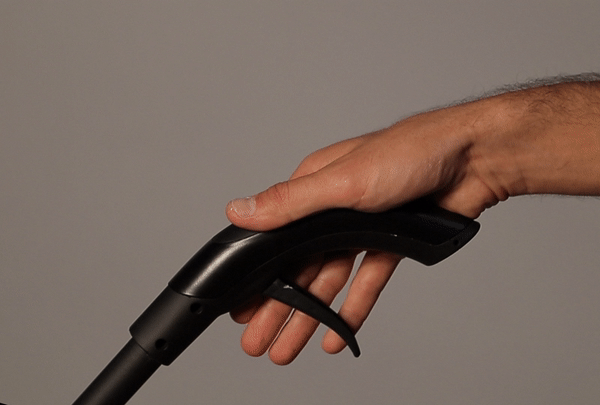 Add to that the extra lightweight of Polly. You will be able to use Polly with just one hand and still get all your things cleaned extra fast and super precisely.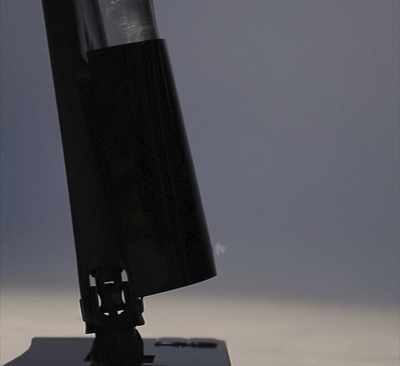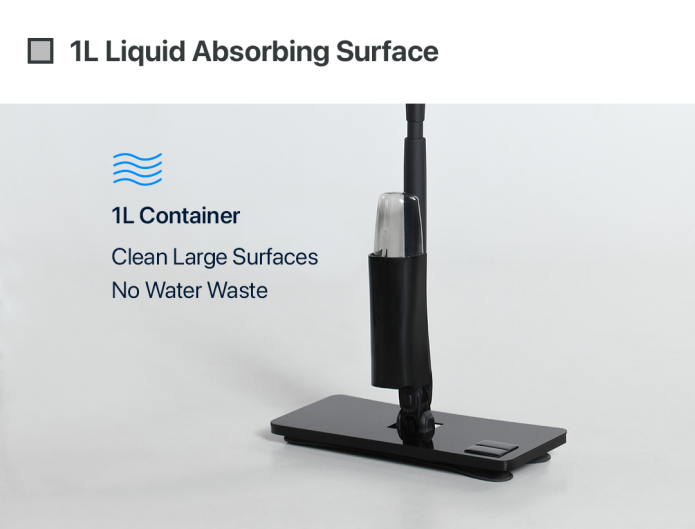 Ecology and the environment we live in is priceless for us. We shall cherish it for future generations. That is why Polly's cleaning surface absorbs 1L of liquid, allowing for the cleaning of larger surfaces with no water waste.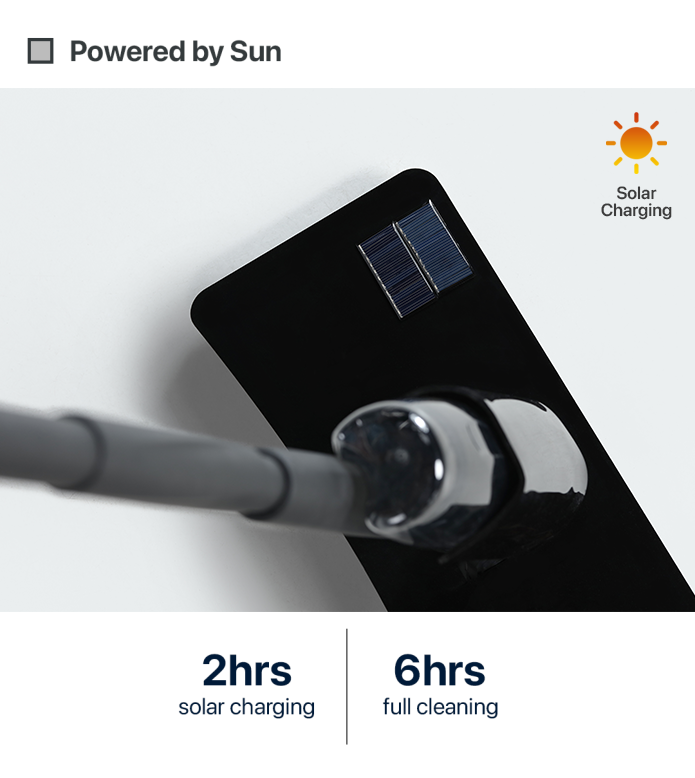 With all its electronic features Polly is wireless and gets charged from both natural and non-natural lights. It gets charged seamlessly with 2 hours of being in the solar light being enough for 6 hours of full usage.
Have Questions?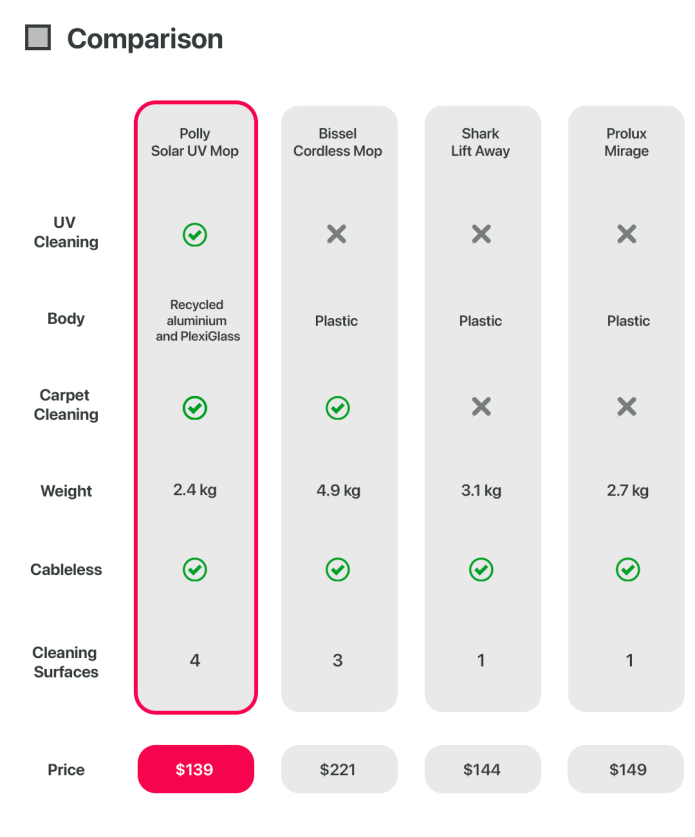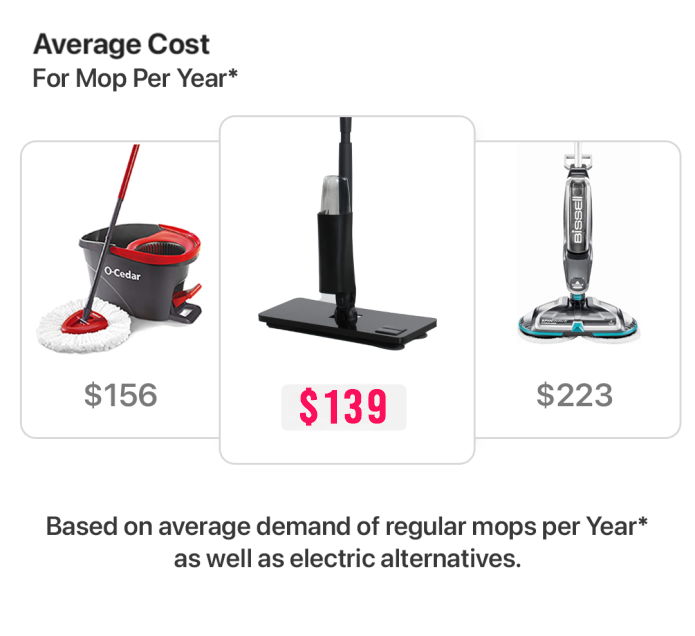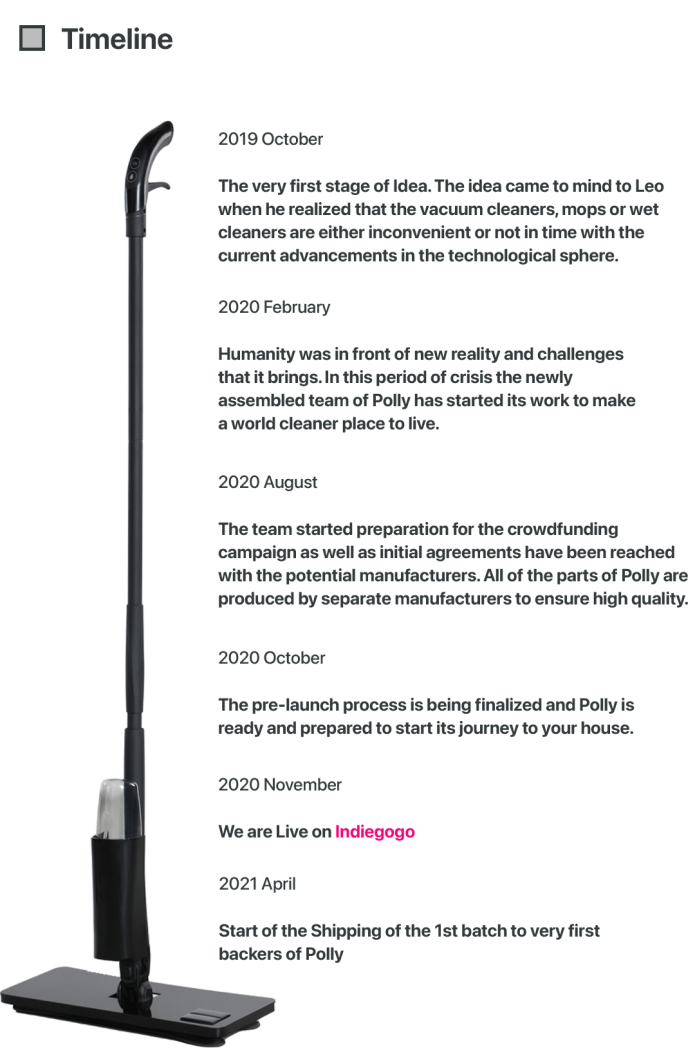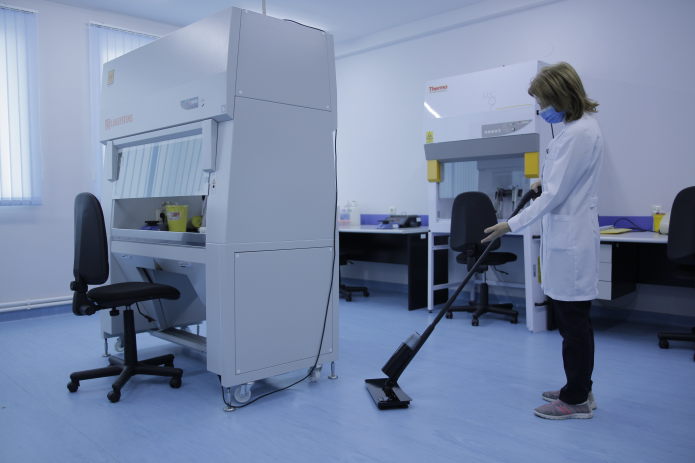 So the most hard to clean places are far no more. Polly will keep even the most nitty place clean, We strive to clean the places that must stay clean, that is why we made sure that Polly is perfect for labs and clinics.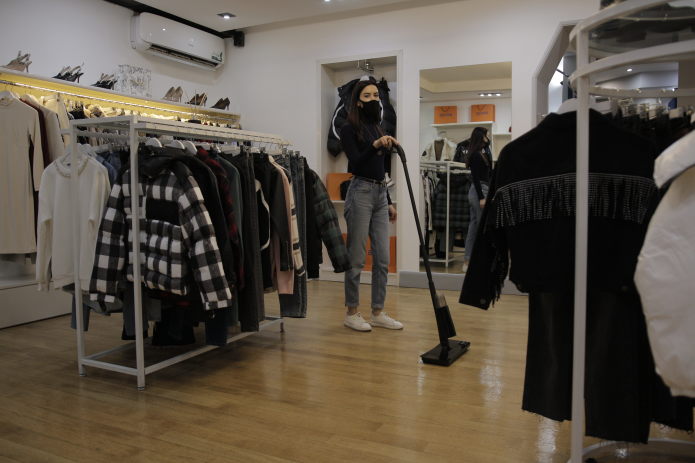 We value the healthy environment both amongst the crew and in the air as well. Take Polly's special office pack for your workspace and do not bother over the level of cleanness in your facility.

Here is some sneak peak on our production process with some more information still to come!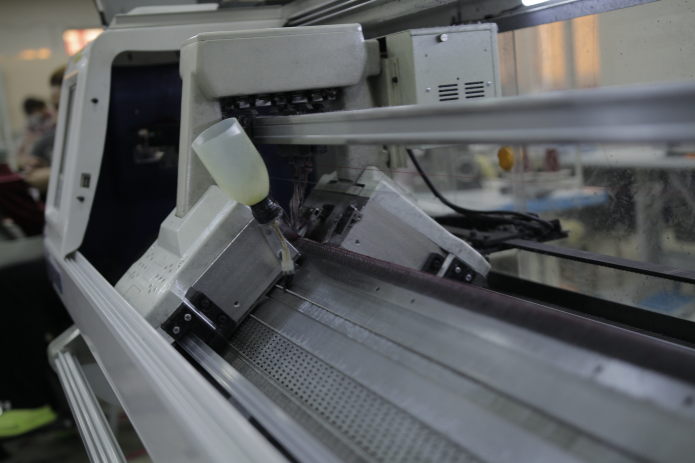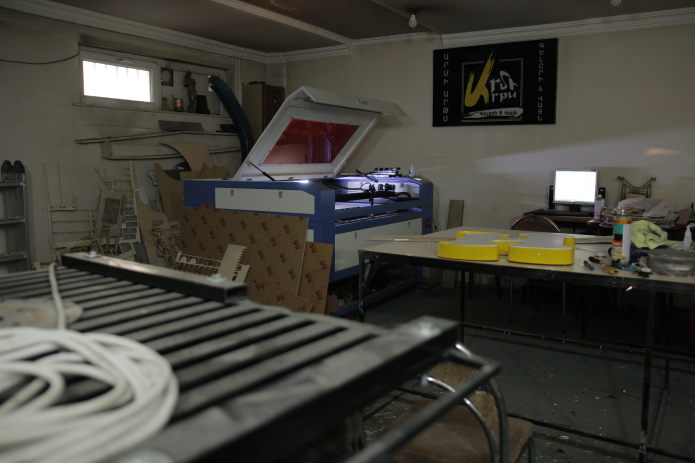 Have Questions?