PUCKPUCK – Cold brew coffee for the Aeropress | PUCKPUCK inexpensively turns your Aeropress into a cold brew drip tower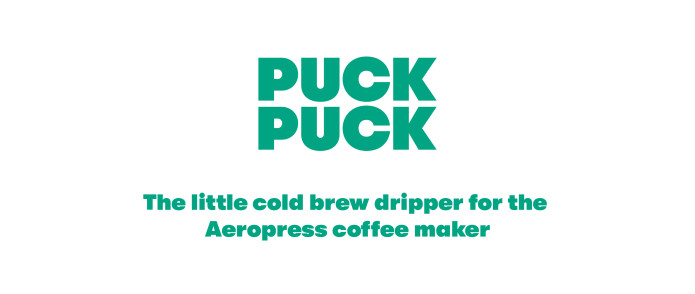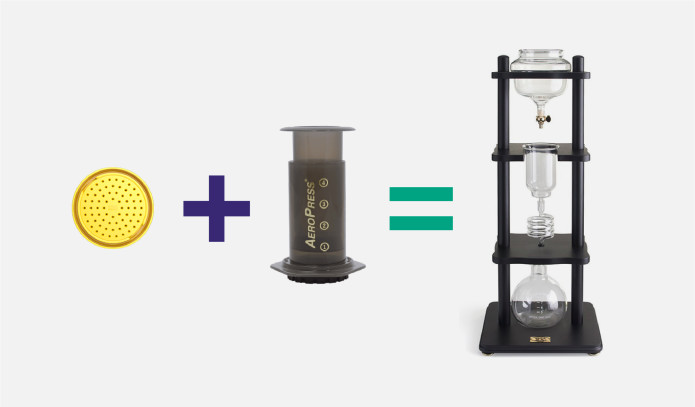 With the PUCKPUCK we set out to create a simple and affordable cold brew coffee maker that doesn't compromise on taste.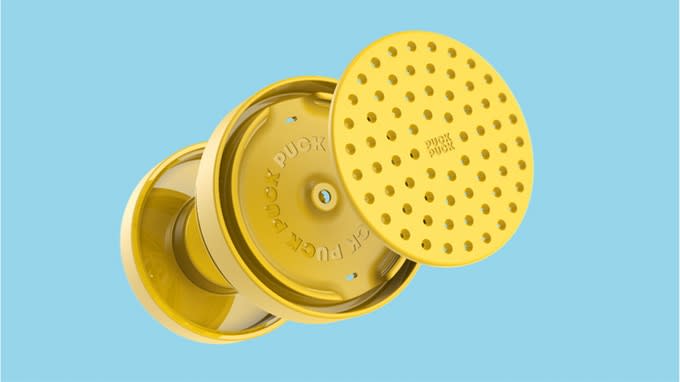 PUCKPUCK was developed to accompany the Aeropress Coffee Maker at home or on the go. Allowing you to create great tasting cold brew coffee at a fraction of the cost of a large drip tower but without compromising on the amazing taste of slow dripped cold brew coffee.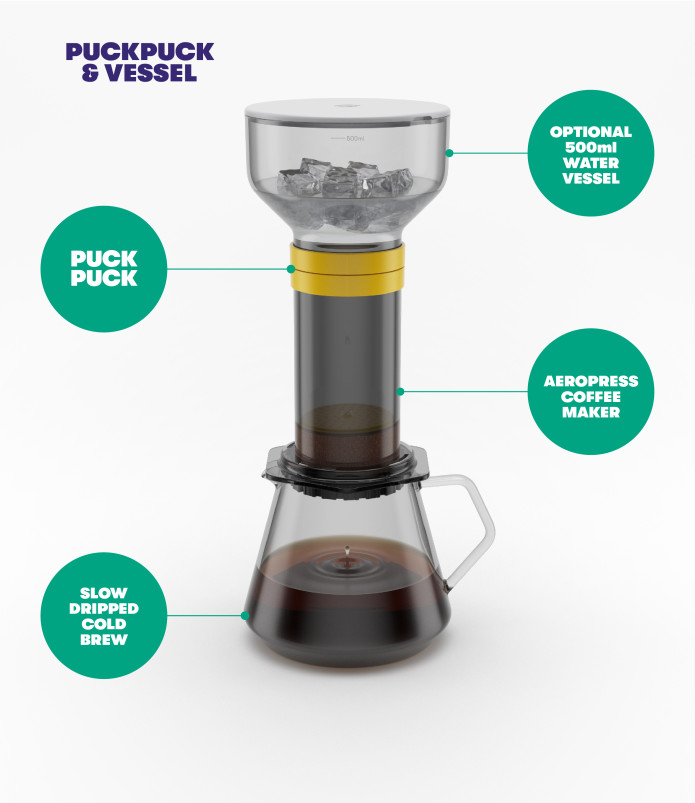 The PUCKPUCK's innovative use of a standard mineral water screw thread allows you to use leading brand mineral water as part of your setup – perfect for traveling.
The same screw thread accommodates the PUCKPUCK vessel, which is designed to work beautifully with both the Aeropress coffee maker and the PUCKPUCK creating an all-in-one system that not only works well but is designed to look good in your home.  
Cold brew is coffee brewed using cold water rather than hot. Compared with hot coffee, cold brew has much less acidity which is healthier on your stomach and your teeth! You can even heat up your cold brew to get the best of both worlds. A truly versatile drink.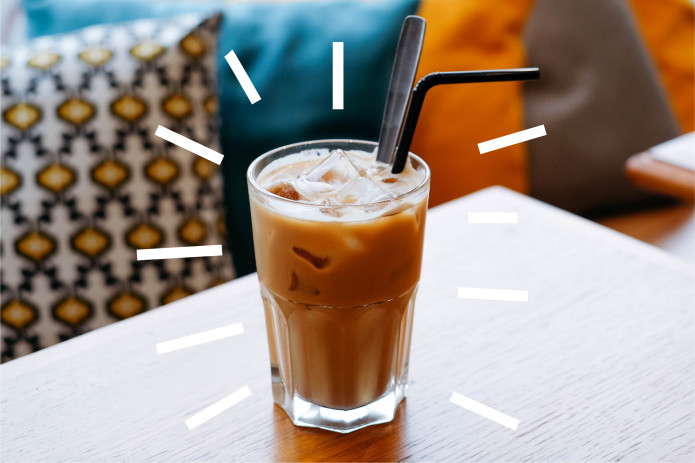 The drip tower method of making cold brew coffee is the process of slowly dripping water onto a bed of coffee over a period of 2-3 hours. This extracts a flavour that doesn't have the usual bitterness you expect from a cup of hot coffee, instead your patience is rewarded with a rich, sweet, fruity body and smooth aftertaste. It's perfect over ice, with milk or even a dash of rum!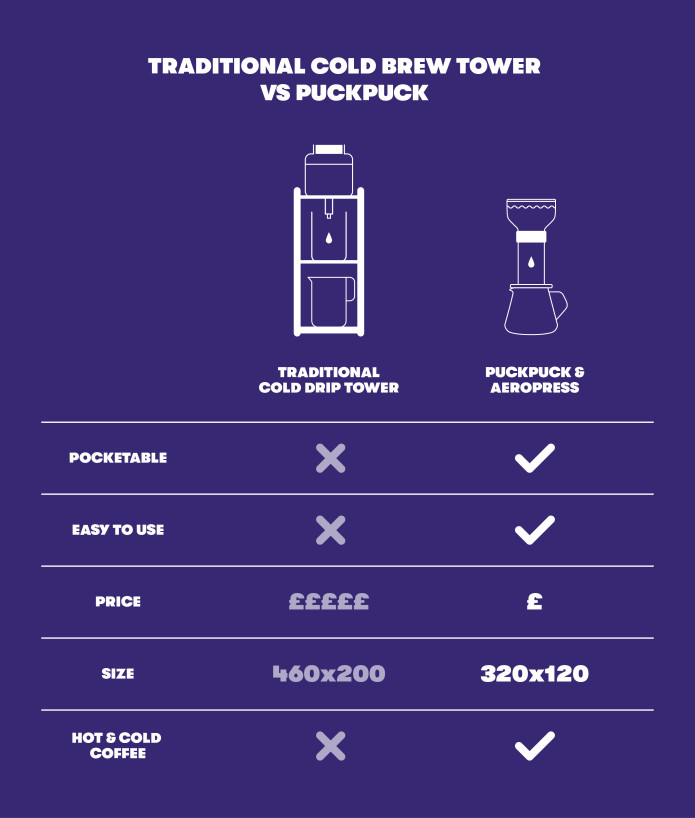 We designed PUCKPUCK with some unique features making it as simple and easy to use as possible. It clips on top of your Aeropress chamber and with a quick twist to adjust you can be making cold brew coffee in a matter of seconds.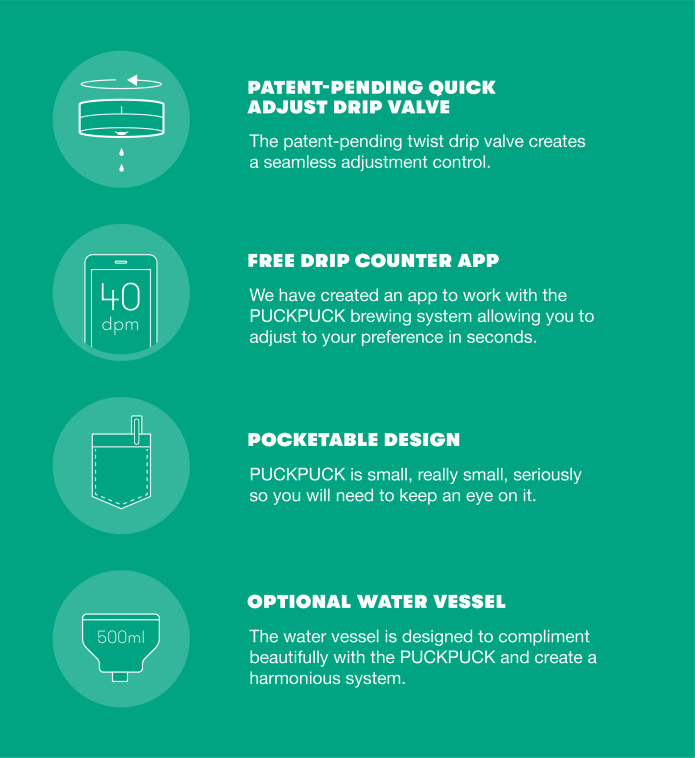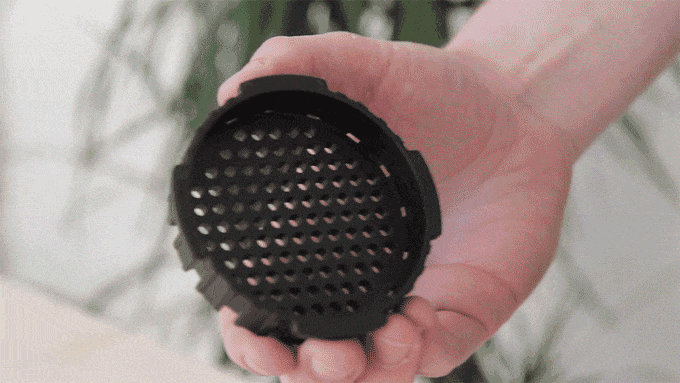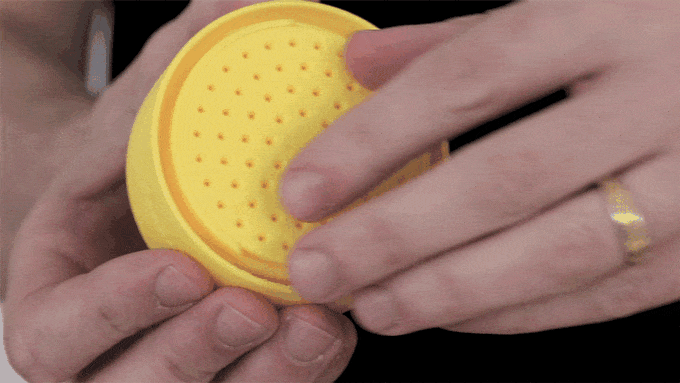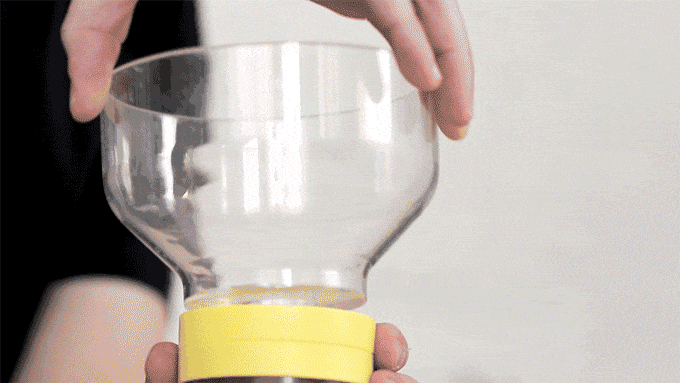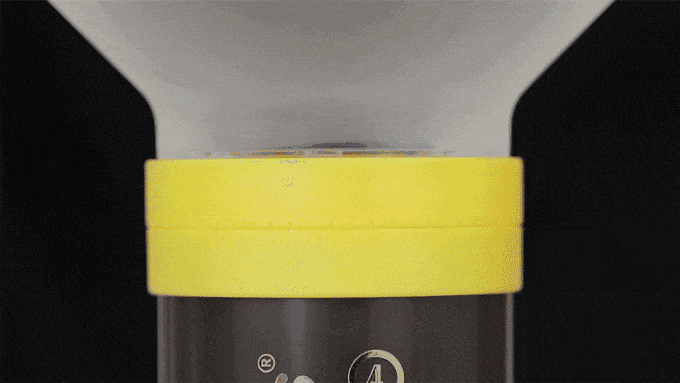 There are 2 ways to assemble your PUCKPUCK system depending on whether you use a mineral water bottle or purchase the additional water vessel.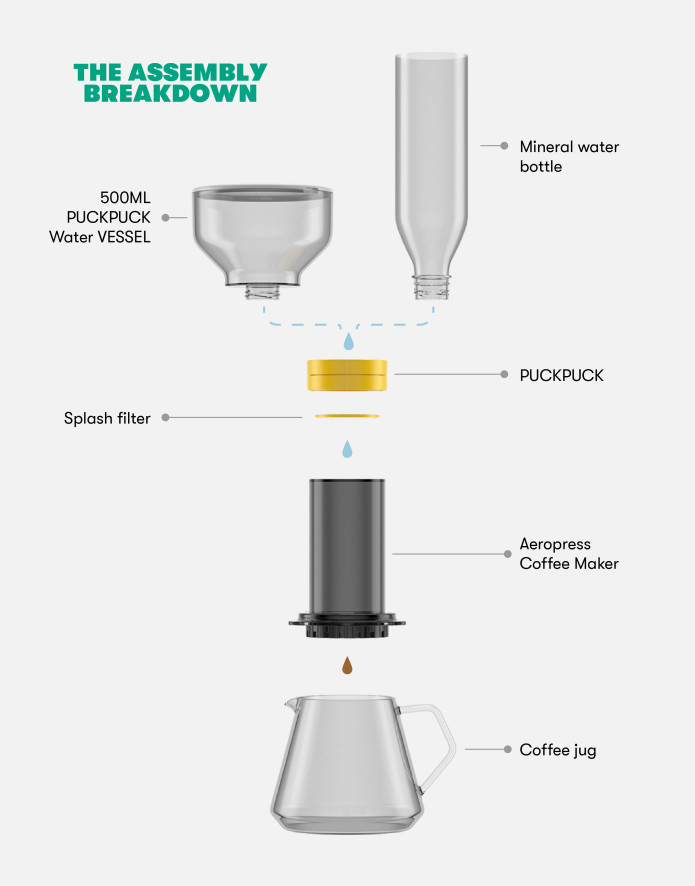 PUCKPUCK was developed as an internal studio project by Two at Six. We began the process with a discovery workshop exploring the broader field of home coffee making looking for potentially disruptive product ideas to develop further.  
After rapidly prototyping and testing a shortlist of ideas from the workshop we quickly settled on the PUCKPUCK cold brew attachment as the idea to develop first.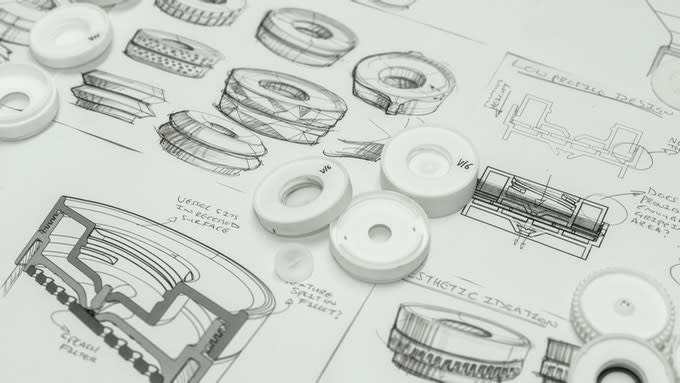 An extended period of mechanical prototyping and testing followed in order to fully understand the physics of constricted flow fluid dynamics as well as considerations of product usability and aesthetics.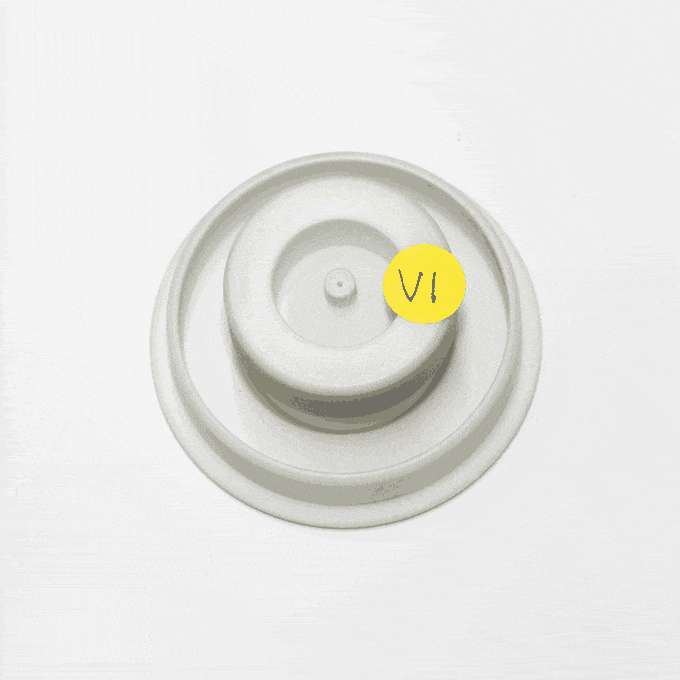 After 16 rounds of prototypes, we finally felt confident enough to begin the manufacturing process by ordering the plastic injection moulding tools from our manufacturing partner in China.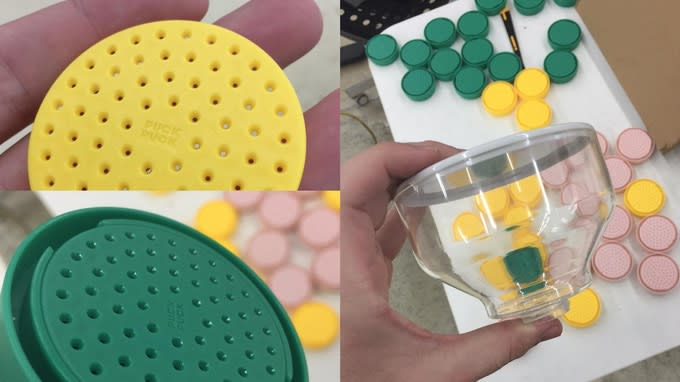 The first round of off-tools parts arrived last month and have performed very well with consistent and predictable results in all of our tests. We have a few minor adjustments to make to the tool but are in a very good position to deliver final products at the beginning of 2018.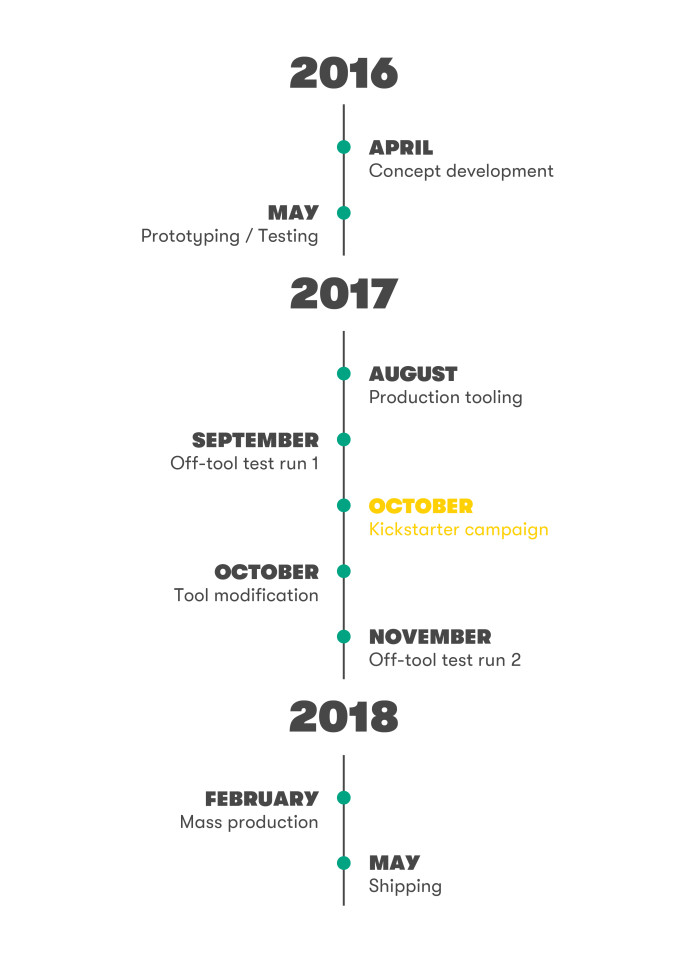 Two at Six was founded in 2015 by James White and Paul Harris who between them have over 25 years of professional design experience working in the extremely competitive and fast paced world of design consulting.
Based out of London in the United Kingdom, Two at Six work with a range of internationally renowned clients on products in areas such as: audio, consumer electronics, furniture, medical, music, point-of-sale and transport.
One of the core founding goals of Two at Six is the development and delivery of our own ideas and products to market and we hope that PUCKPUCK is only the first of many to come.

If goods are being ordered from outside Hong Kong, import duties and taxes may be incurred once your goods reach their destination. PUCKPUCK is not responsible for such charges and we undertake to make no calculations or estimates in this regard. These charges must be paid by the recipient of the parcel. If you are buying internationally, you are advised to contact your local customs authorities for further details on costs and procedures. As the purchaser of the goods, you will also be the importer of record and as such should ensure that your purchase is in full compliance with the laws of the country into which the Goods are being imported. Please be aware that goods may be inspected on arrival at port for customs purposes and we cannot guarantee that the packaging of your goods will be free of signs of tampering.