Puppyoo R6: Smart Robotic Vacuums & Mops 3230Sq Ft | Deep Cleaning | Smart LDS Navigation | Guaranteed Free Worldwide Shipping | Google Home & Alexa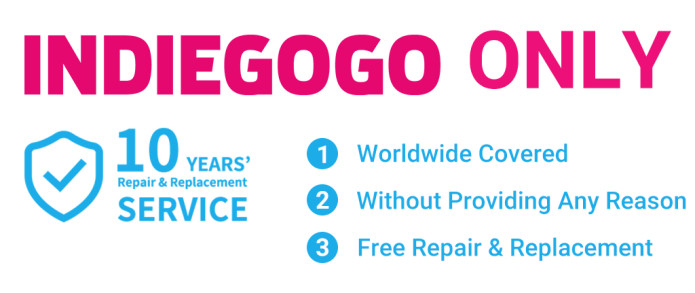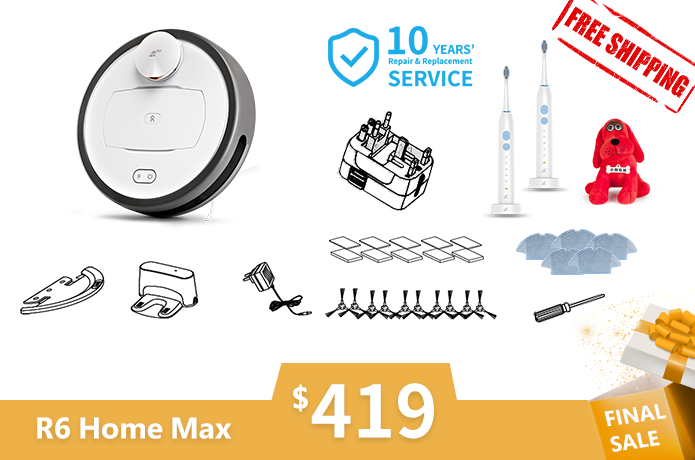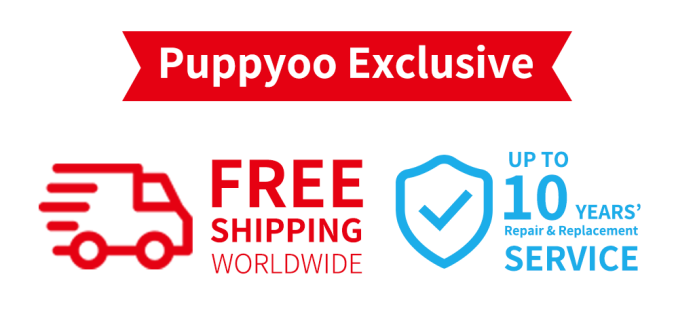 Worry-Free Warranty Brings You Peace of Mind
Our warranty provides one-stop service covering unconditional repair & replacement. No matter the breakdown is caused by product itself or by accident, free repair and replacement are provided. There are multiple overseas warehouses and repair centers in different regions. So it would be convenient for you to accomplish the repair or replacement within one week.
If you have any questions about the warranty or our product, please feel free to contact us via [email protected].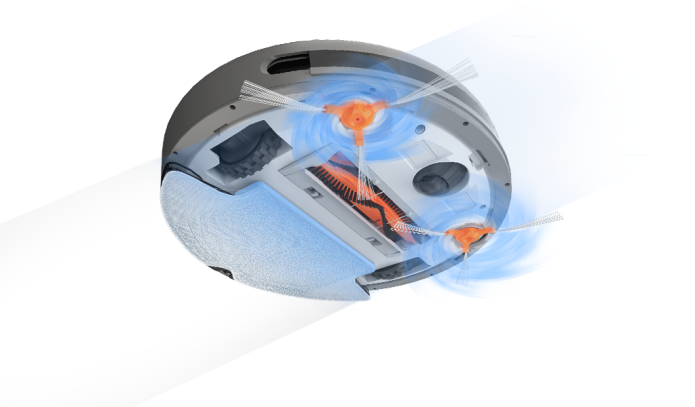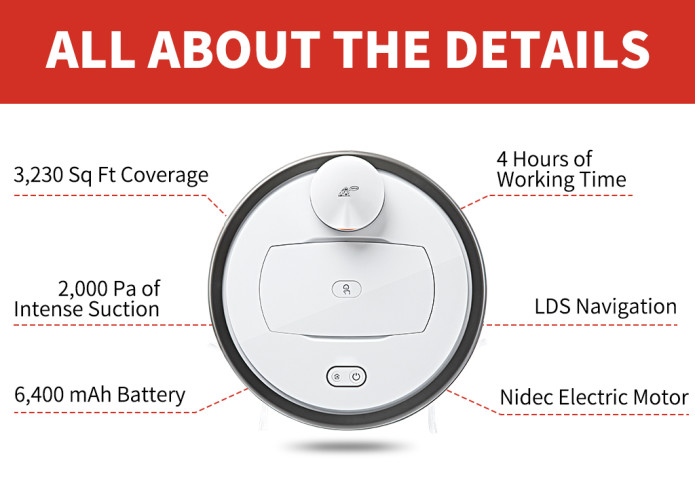 When it comes to household chores, everyone dreads vacuuming. It's noisy and difficult to use a cumbersome and heavy traditional vacuum. Tangled cords are a hassle and often it's impossible to clean in hard to reach areas. Because of this, vacuuming often gets put off or ignored, leading to an untidy home.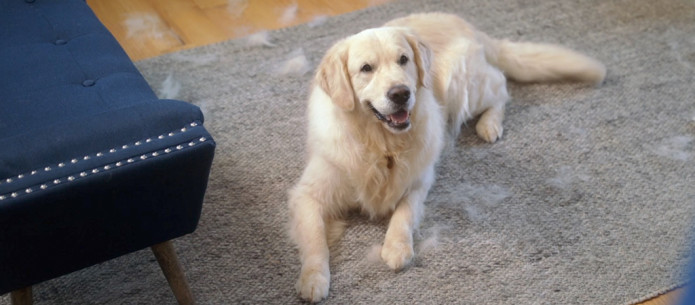 Today ushers in a new era in convenience with an affordable, effective, automatic robot vacuum cleaner. The Puppyoo R6 Home brings a new level of intelligence and automation to vacuuming with the ability to learn, map and adapt to a home's floor plan, all while providing the most efficient floor cleaning solution. 



Latest Hands-on Review for Puppyoo R6 Home from OSREVIEWS

Sweeping, Vacuuming & Mopping
Puppyoo R6 Home is a 3-in-1 robot that sweeps, vacuums and mops. It has edge-sweeping and main brushes to get the cleaning job done. And ultra-fine microfiber mop pads to guarantee its cleaning job done to perfection. 
Food spills, kids at play… the R6 Home robot can handle it all. Using a powerful and reliable Nidec motor for outstanding performance, Puppyoo R6 Home provides 2000 Pascals of suction that effortlessly takes care of dust, dirt, pet hair, food crumbs, etc.
 

Your Entire Home Cleaned in a Single Charge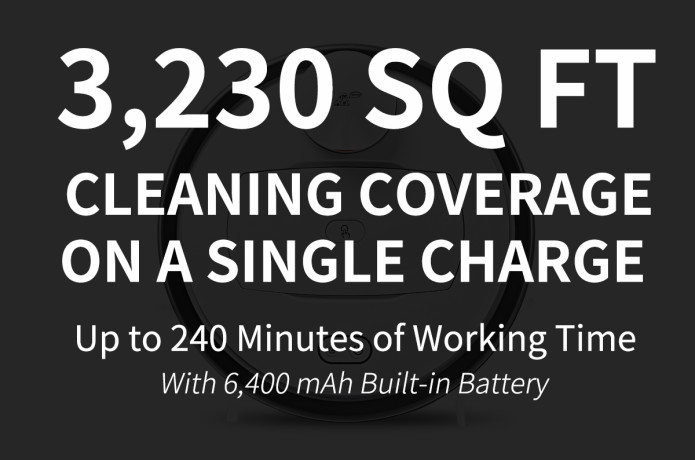 With its built-in 6400 mAh lithium battery, Puppyoo R6 Home can cover up to 3,230 square feet (300 square meters) and provides up to 240 minutes of non-stop cleaning power. The R6 Home can clean your whole home in a single charge.

Take Control of Cleaning

Different flooring types and conditions are no problem for the R6 Home. It automatically detects and adjusts its cleaning method to effortlessly handle carpets, vinyl floors, wood floors, or tile.
When the Puppyoo R6 Home detects carpets, the robot employs its Carpet Boost technology to automatically increase suction. Then, when it detects a change to hard surfaces such as hardwood or tile, it sweeps efficiently without harming the floor.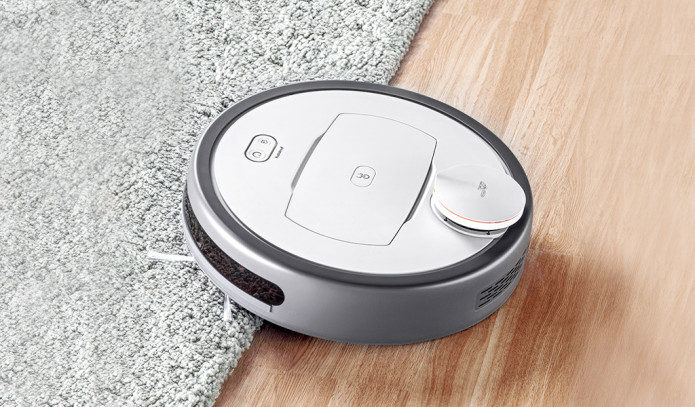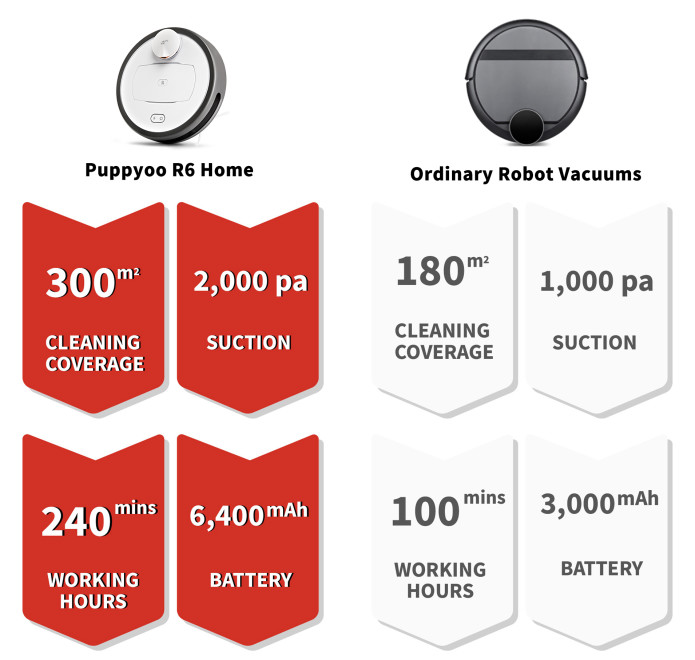 Smart Navigation: LDS + SLAM
Unlike the average robot vacuums that bounce randomly around a room, the R6 Home is equipped with Laser Direct Structuring (LDS) + SLAM dual smart mapping and navigating system. Puppyoo R6 Home is able to learn and record your entire home and create an effective cleaning plan that takes into consideration room size, objects, and floor type.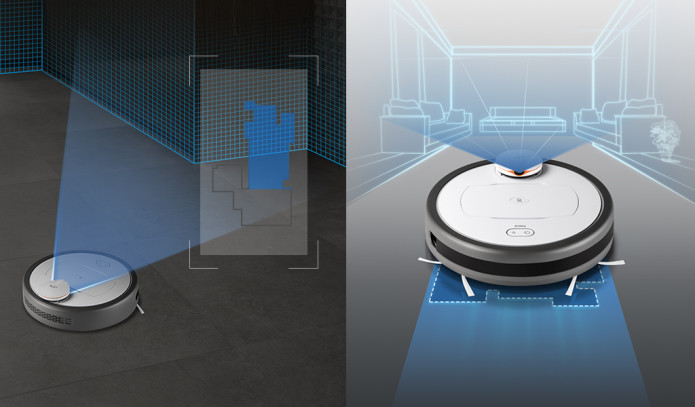 Smart Home Compatible
Puppyoo R6 home is easily controlled by App and smartphone but is also your smart home ready, working with Google Home and Amazon Alexa. When a cleaning is needed, all you need to do is speak up!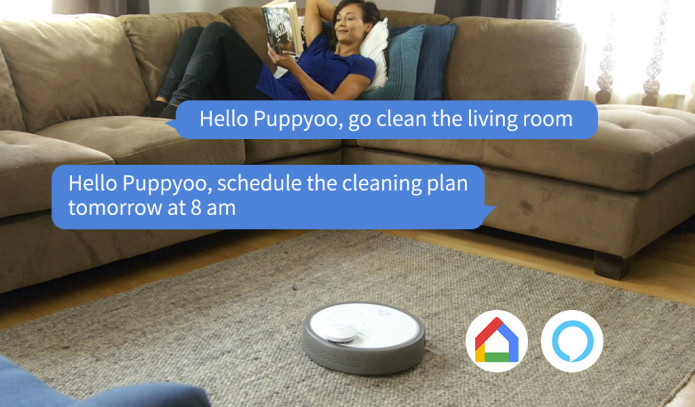 Clean at Your Fingertips
Ushering in a new era of consumer robots, the Puppyoo R6 Home allows users to clean specific rooms in the home.  It gets to know the home's floor plan and any room or area can be chosen for cleaning at a predetermined time.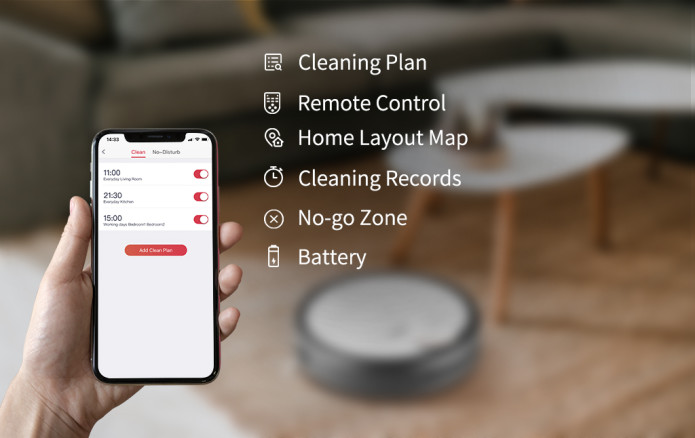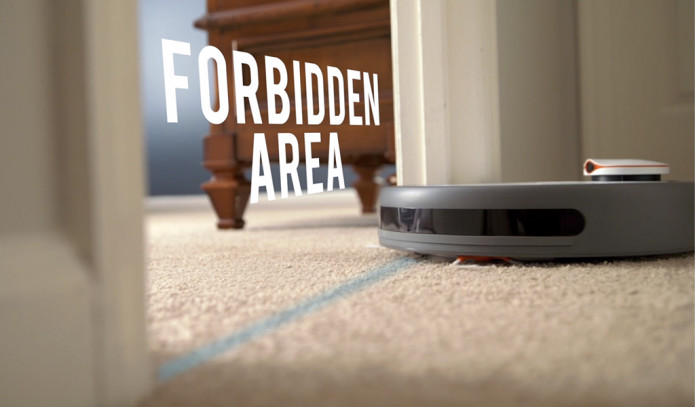 Smart Sensors
With multiple smart sensors, the robot avoids obstacles and tackles rough terrain effortlessly. When it bumps into something, its ultra soft bumper keeps it safe from harm and the sensors tell the robot where to find a clear path.
Cliff sensors: It help the robot sense edges and elevation changes so it can avoid stairs or falling from heights.
Wall sensors: It let the robot follow very closely along walls and around objects without touching them so room perimeters stay clean and clear.

Safe Cleaning under Furniture
Other vacuums are too big to travel around furniture. The R6 Home uses a complex laser system and smart navigation for better awareness of its surroundings. It easily travels under certain chairs and tables for a more complete clean.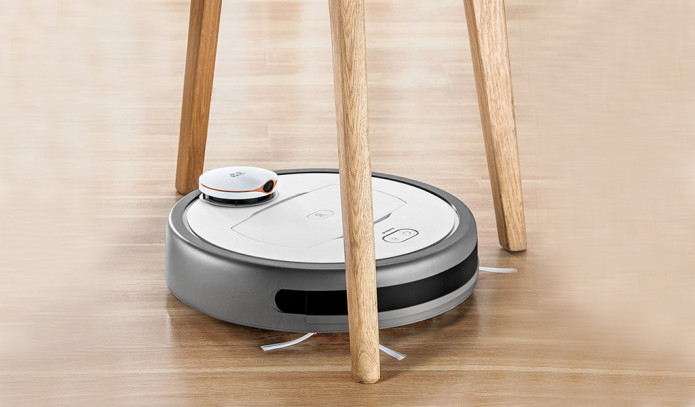 Stair Safety Technology
Have a two-story home? Don't worry. The R6 Home recognizes dangerous areas (i.e. stairs) to safely navigate your home and concentrate on the most important areas while keeping itself upright and safe.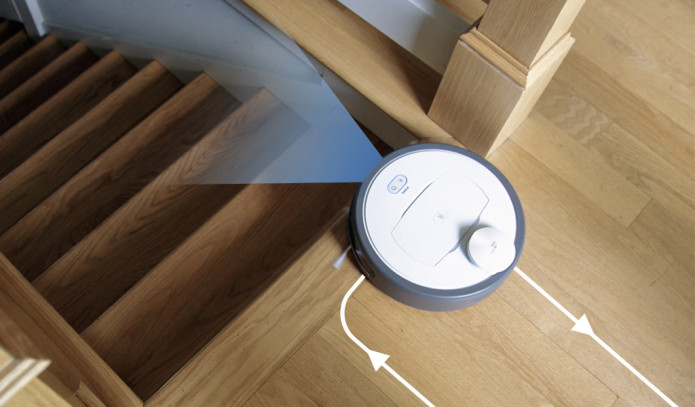 Whisper Quiet
At less than 65 decibels, the R6 Home is one of the quietest robot vacuums available. Its whisper quiet sound means that it won't disturb movie night or study time. It quietly works away in the background, keeping your home, clean and serene.