PURRAIR, Filterless Odor Killer | Small but Powerful.
Filterless and Portable Air Purifier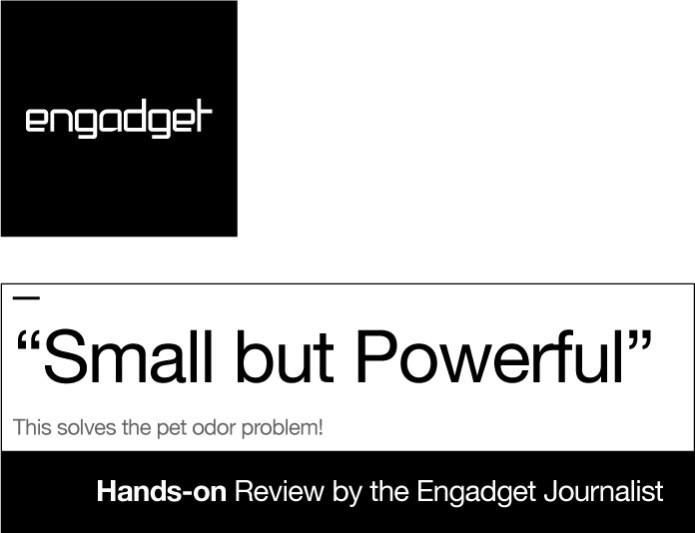 Click to see the REVIEW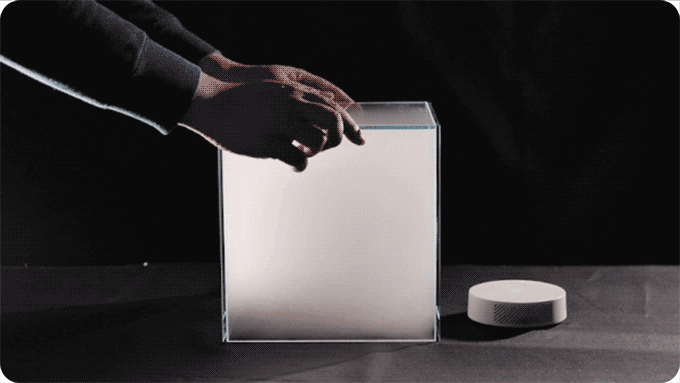 How clean is your home really? Does it smell or feel stuffy sometimes? You've probably experienced foul odors at some point in your house. PURRAIR has been created to solve those problems most effectively and efficiently. Discover the life-changing magic of PURRAIR!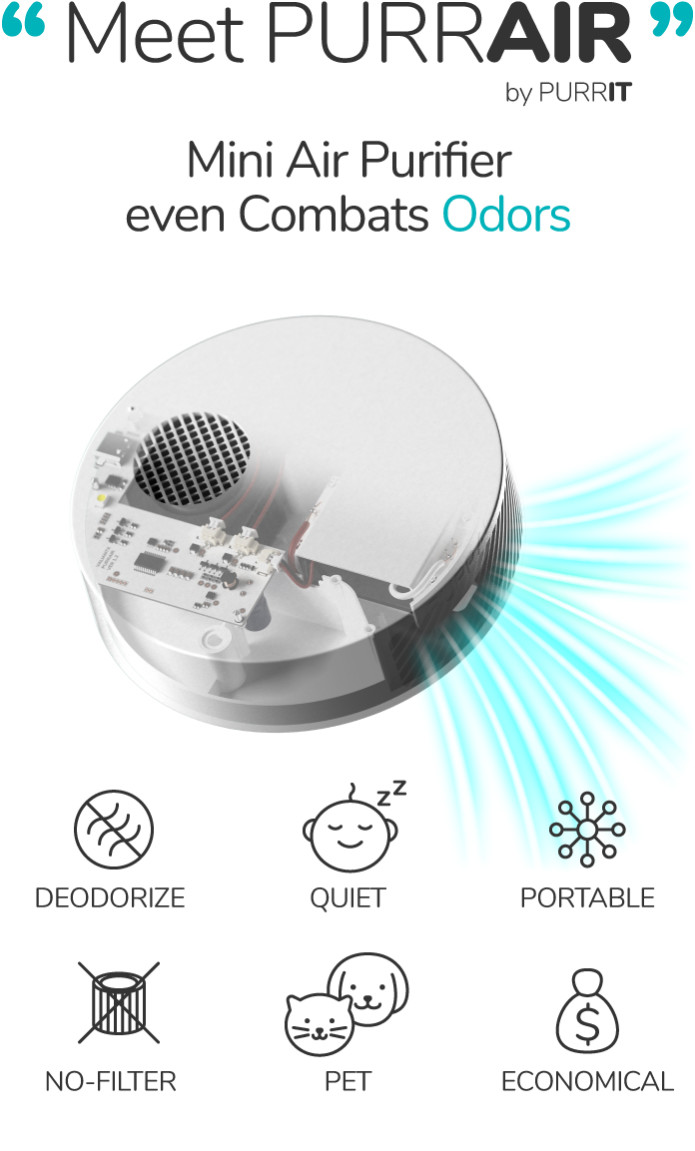 Why choose PURRAIR over other products in the market? Unlike the other existing air purifiers, PURRAIR is permanent, convenient, simple, and, most importantly, different. Regardless of the environment or situation, PURRAIR will get the job done and outperform competitors.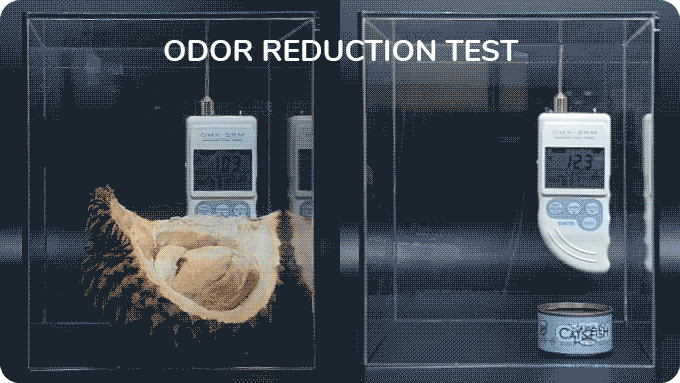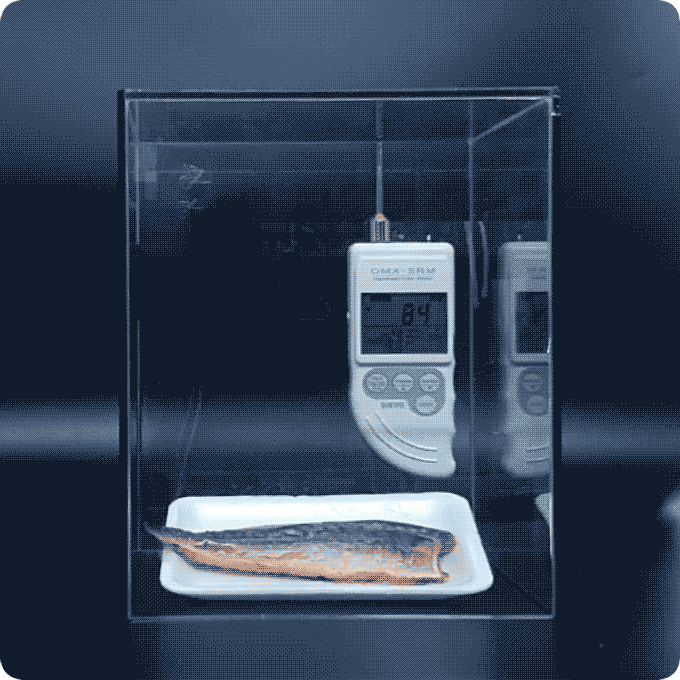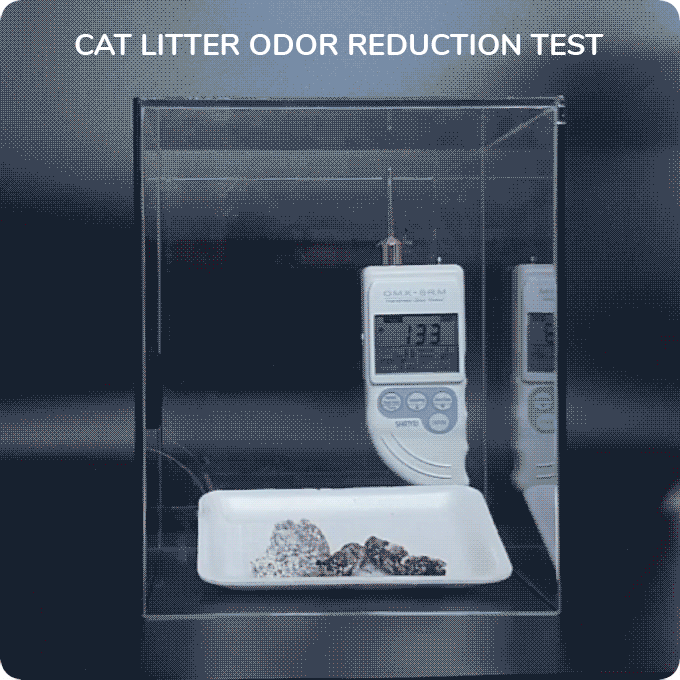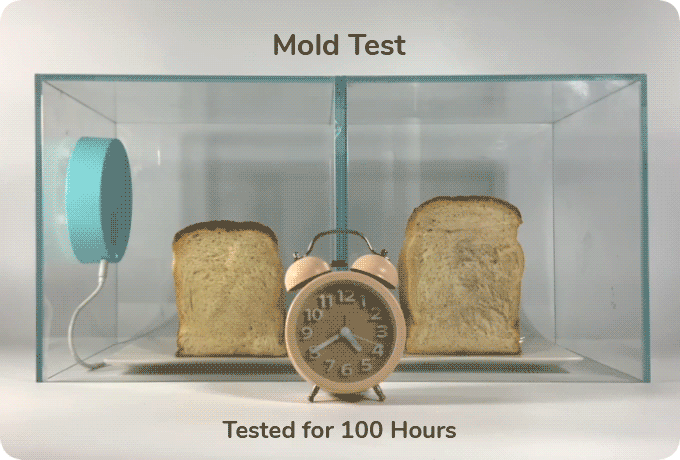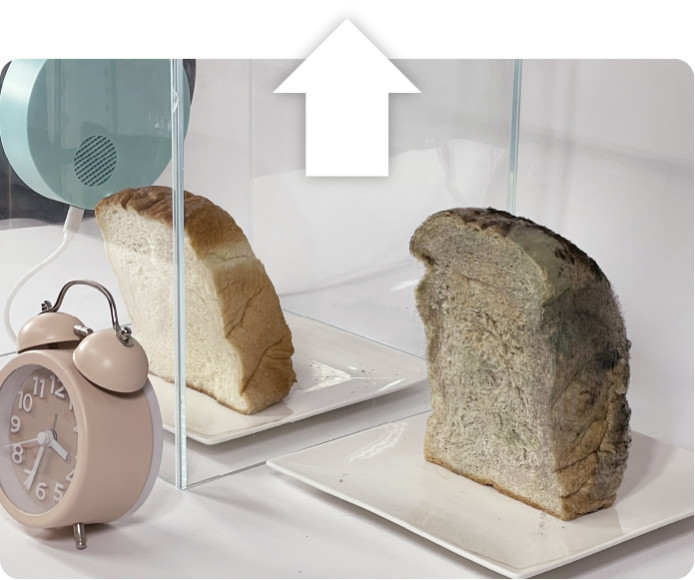 Periodic Spraying – the spray-type air fresheners we are so familiar with, for example, Febreeze, do not have a long-lasting effect.  The effects dissipate a few minutes after spraying, and foul odors return. PURRAIR is different from those temporary relief sprays. PURRAIR will refresh the air by eliminating harmful substances floating in the air.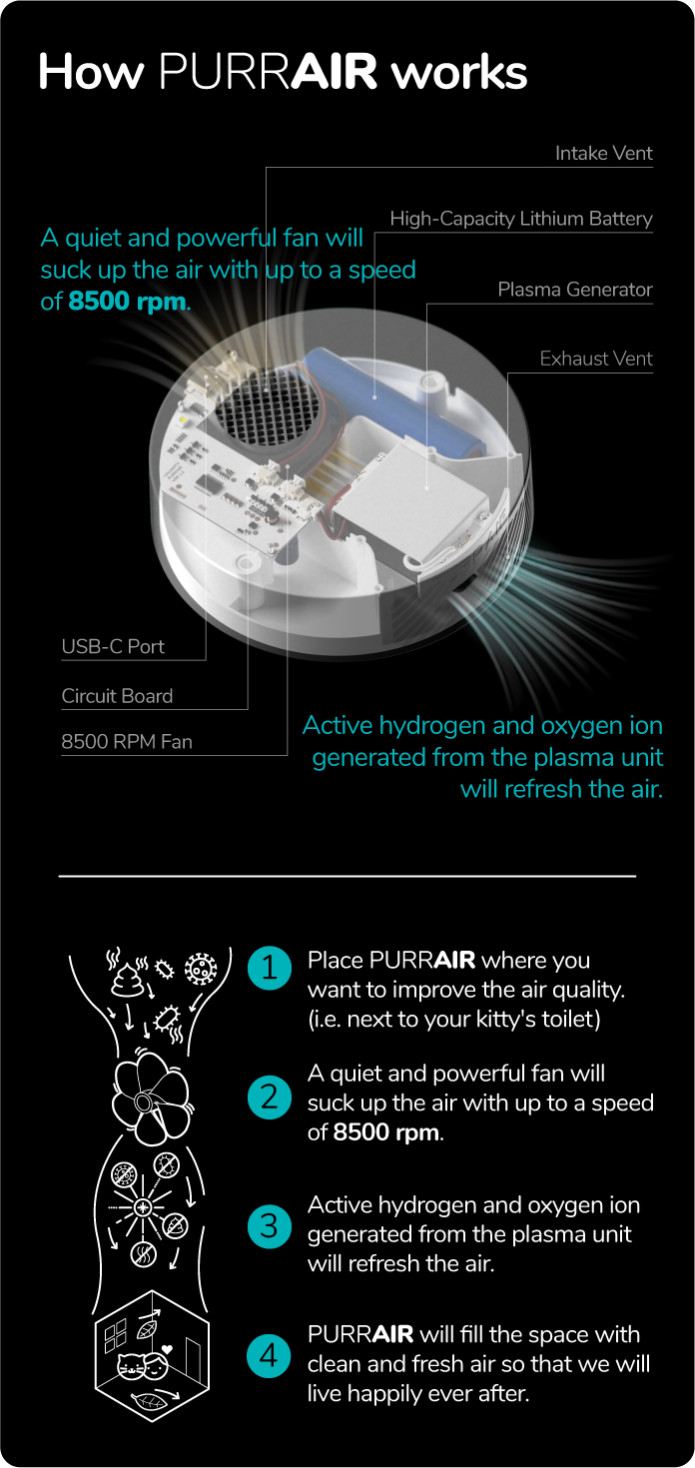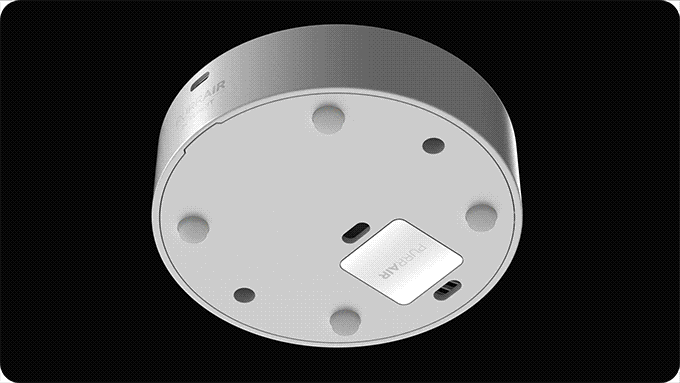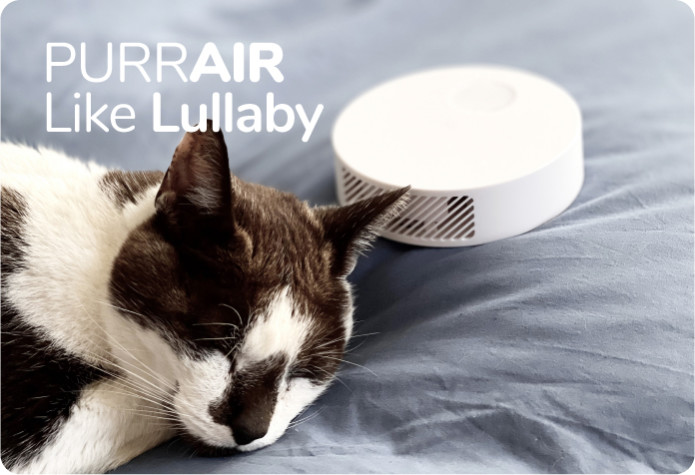 One of the most impressive features of PURRAIR is that it barely makes any noise. While it has an impeccable performance, the fan embedded in the device allows for a soundless performance. Individuals or pets sensitive to noise will feel at ease while PURRAIR is doing its job.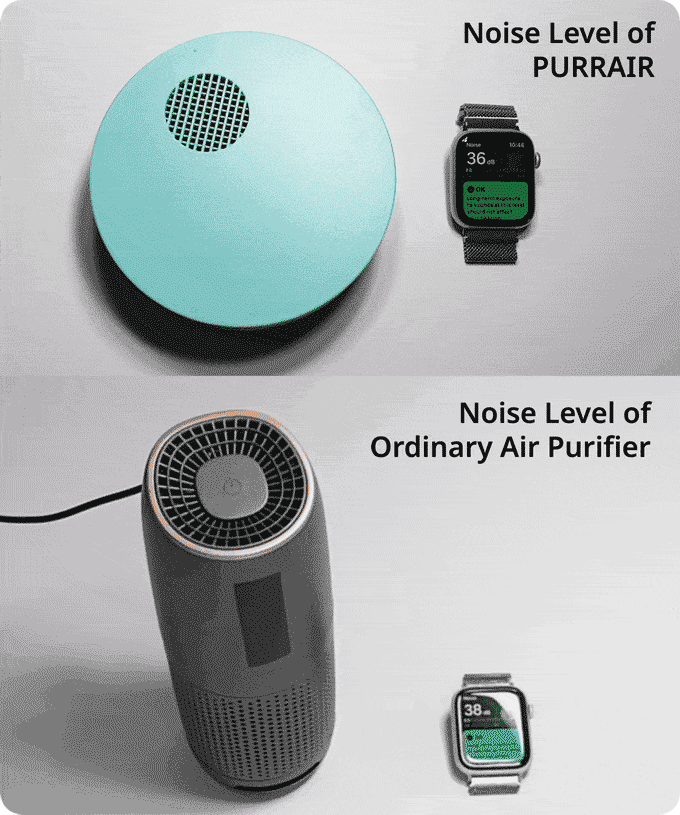 PURRAIR does not require any replacement. Therefore there's no additional or hidden cost. PURRAIR's plasma unit is permanent, so you won't need any replacement filters. Improve your air quality and let your savings grow.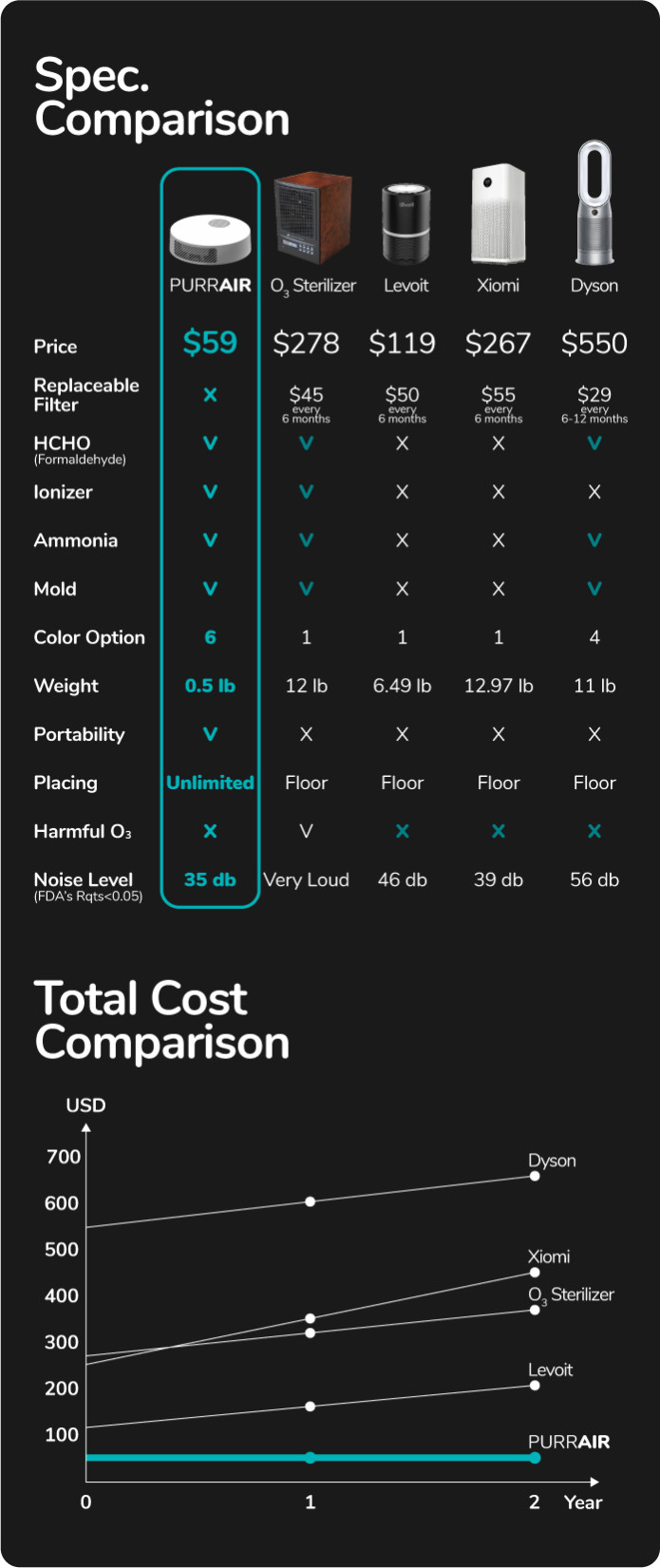 PURRAIR's compact size and flat design make it portable. You can drop it into your backpack and take it anywhere with you. Bring the heavy performance with you while keeping your backpack light. Make your work desk an air-fresh zone or board a flight with peace of mind.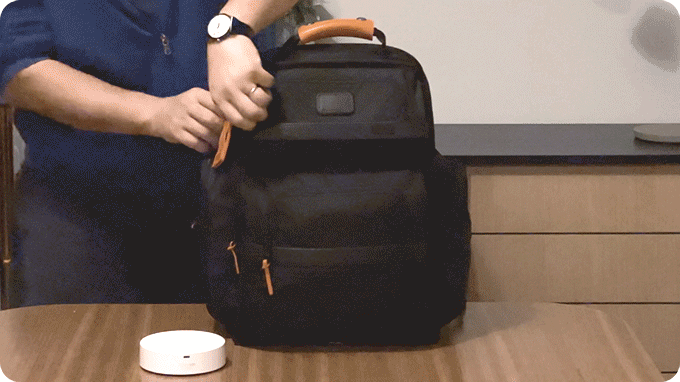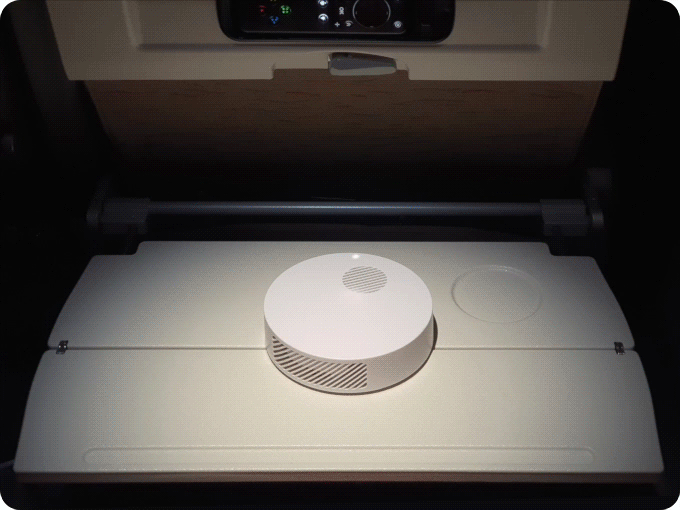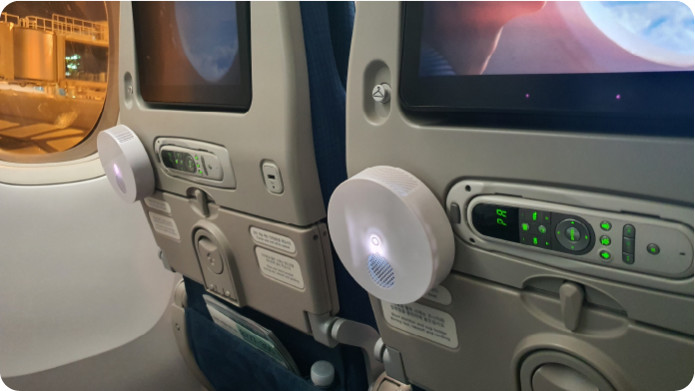 Conventional air purifiers cannot reach hidden corners like shoe cupboards and pantries. PURRAIR's magnetic installation and high-capacity internal battery make it ideal for taking control of these difficult-to-reach spaces. Let PURRAIR work behind doors and improve the air quality everywhere.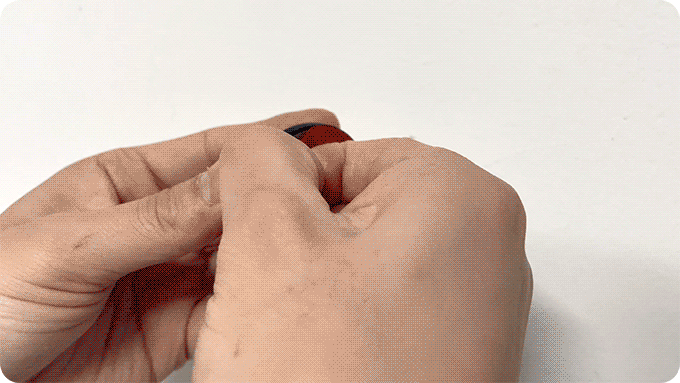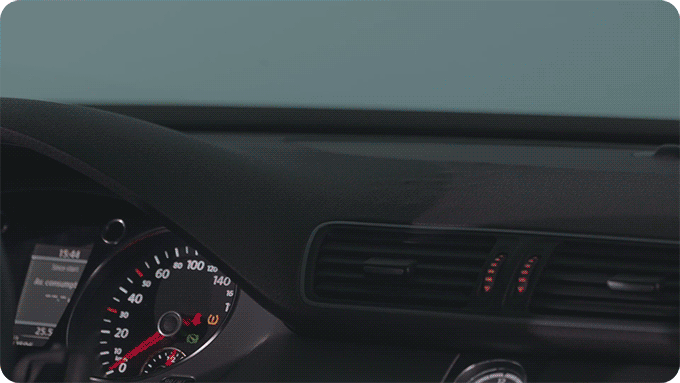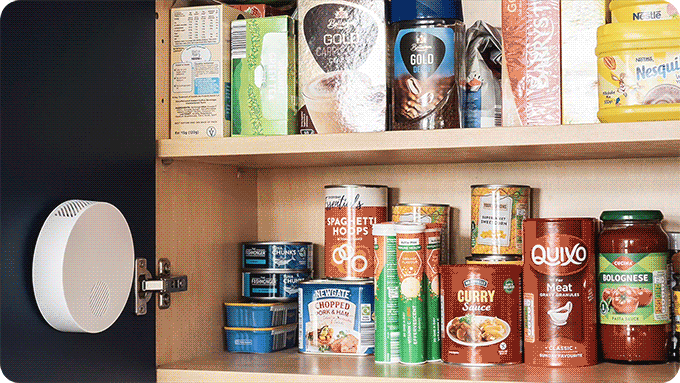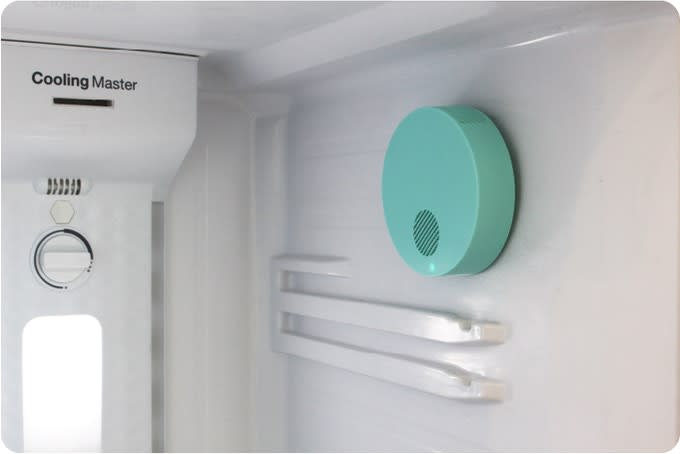 PURRAIR's minimal and straightforward aesthetics are designed to fit all interior spaces, from mid-century to victorian style. We have prepared six beautiful colors so that you can choose the right fit for your home and office.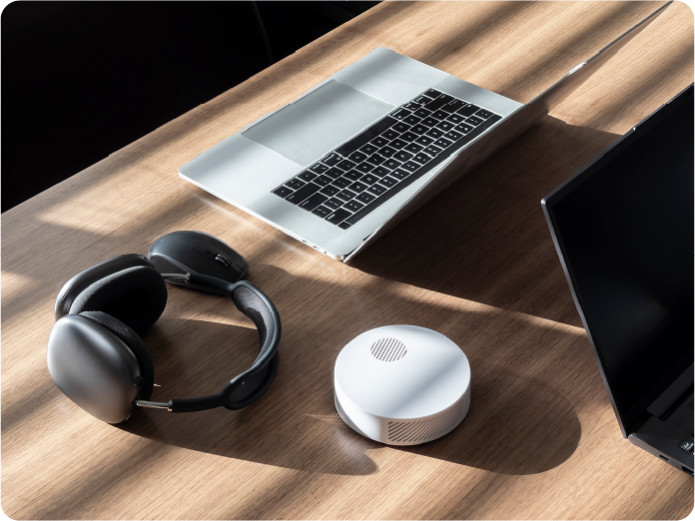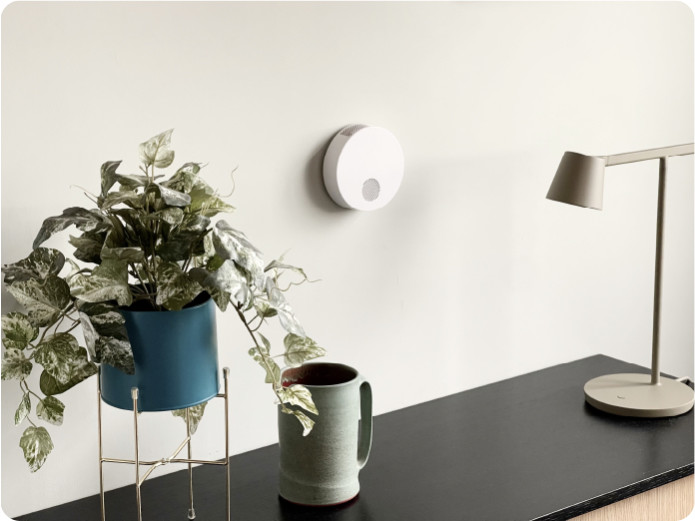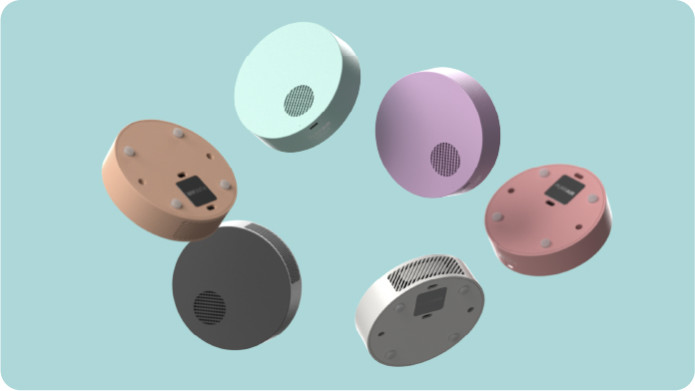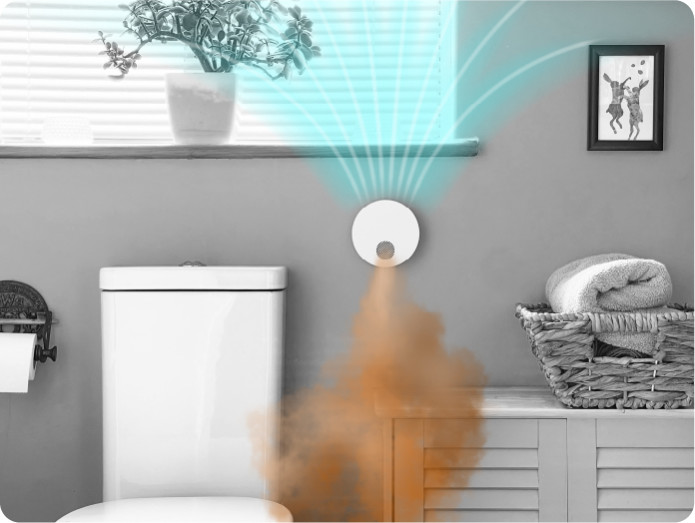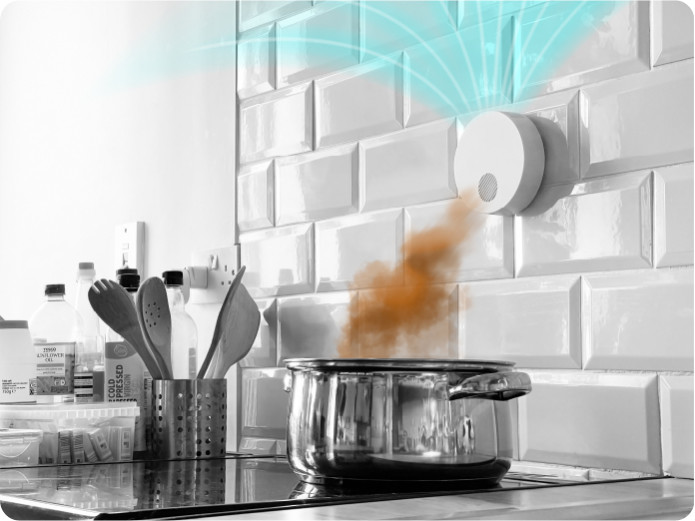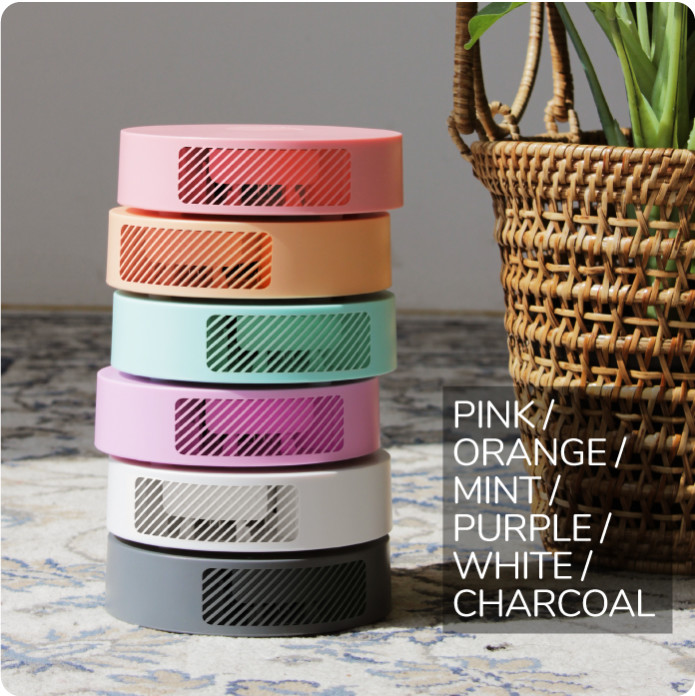 The hidden LED indicator shows the battery status. You can use it with the USB adapter connected or disconnected. The internal high-capacity battery will provide up to 20 hours of disconnected use. It only takes two and a half hours to charge fully.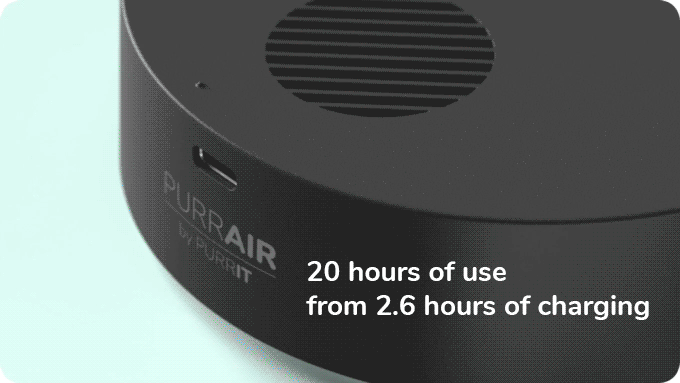 Simply touch and enjoy clean air. If odors are severe, then touch one more time for the boost mode. The fan will increase its speed up to 8,500 rpm and complete the difficult task of severe odor removal.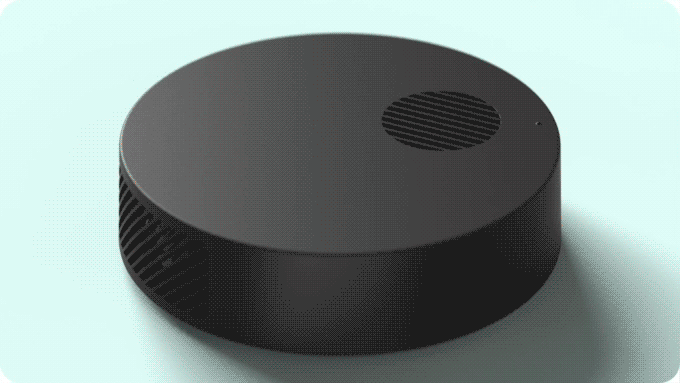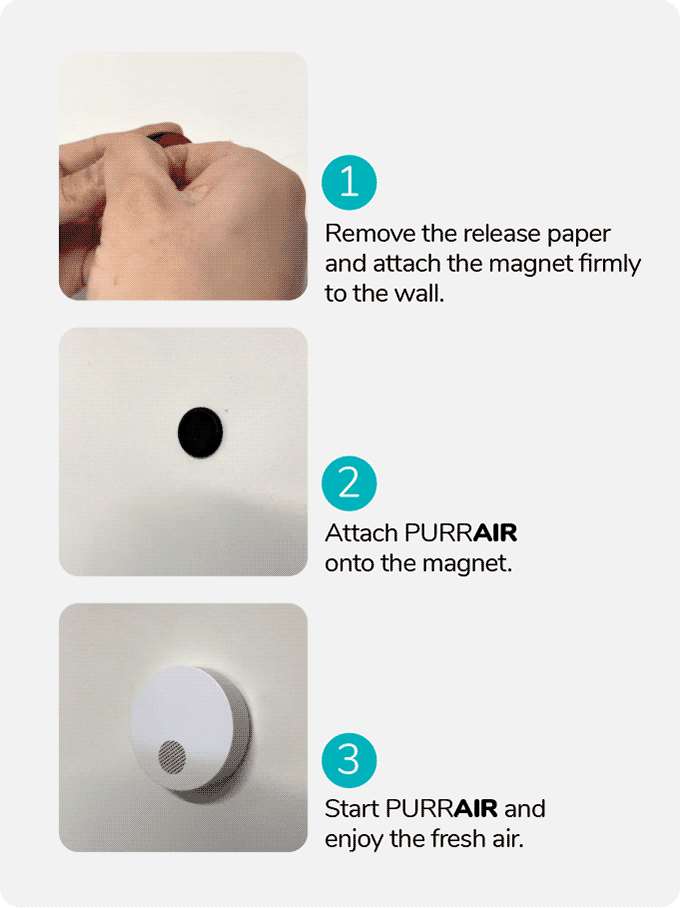 No need to replace anything and no need to wash anything. You just need to swab the plasma pins every three weeks, which only takes 30 seconds. A cotton swab and 30 seconds every three weeks are all you need for maintenance.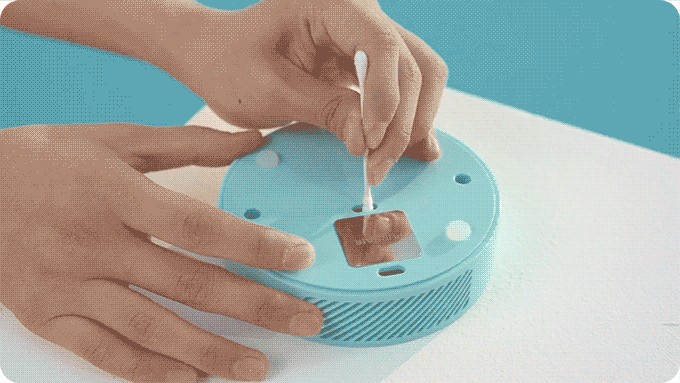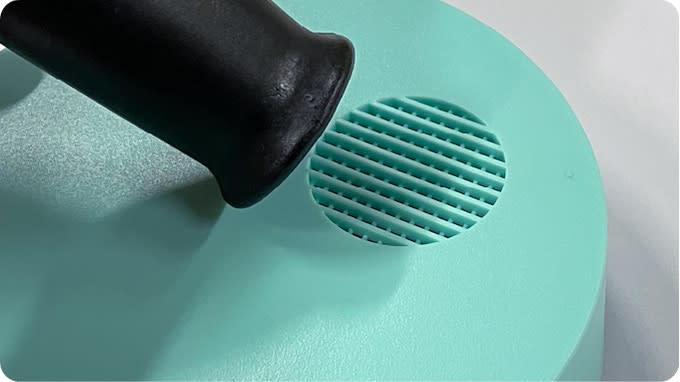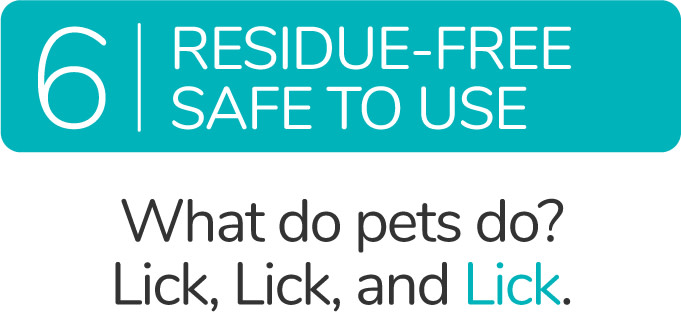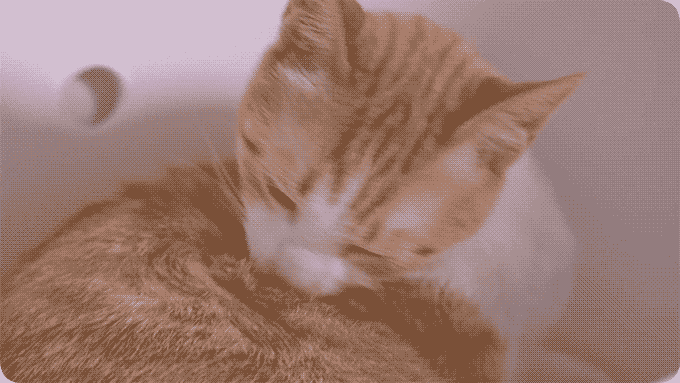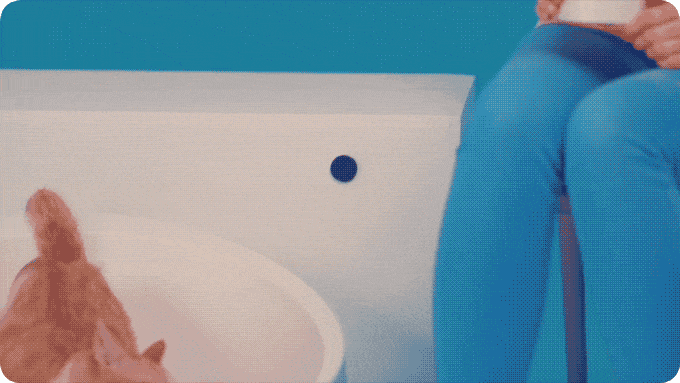 Chemical residue can be harmful to self-grooming pets and curious children. Unlike spray-type odor removers, PURRAIR leaves no residue while cleansing the air. The Ozone occurrence rate is only 0.008 ppm, significantly lower than the FDA's requirement of "No more than 0.05".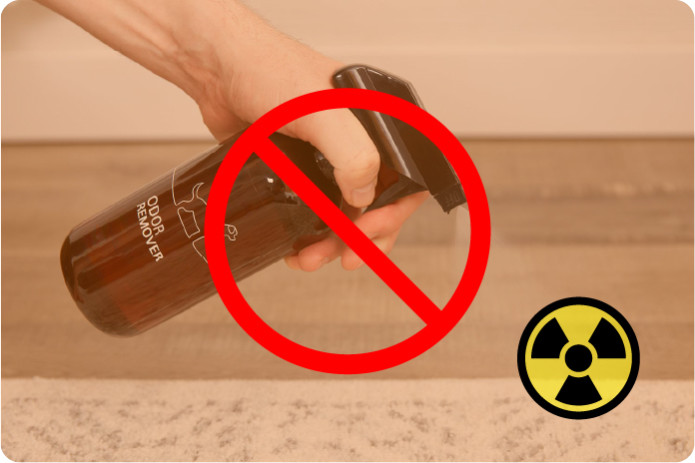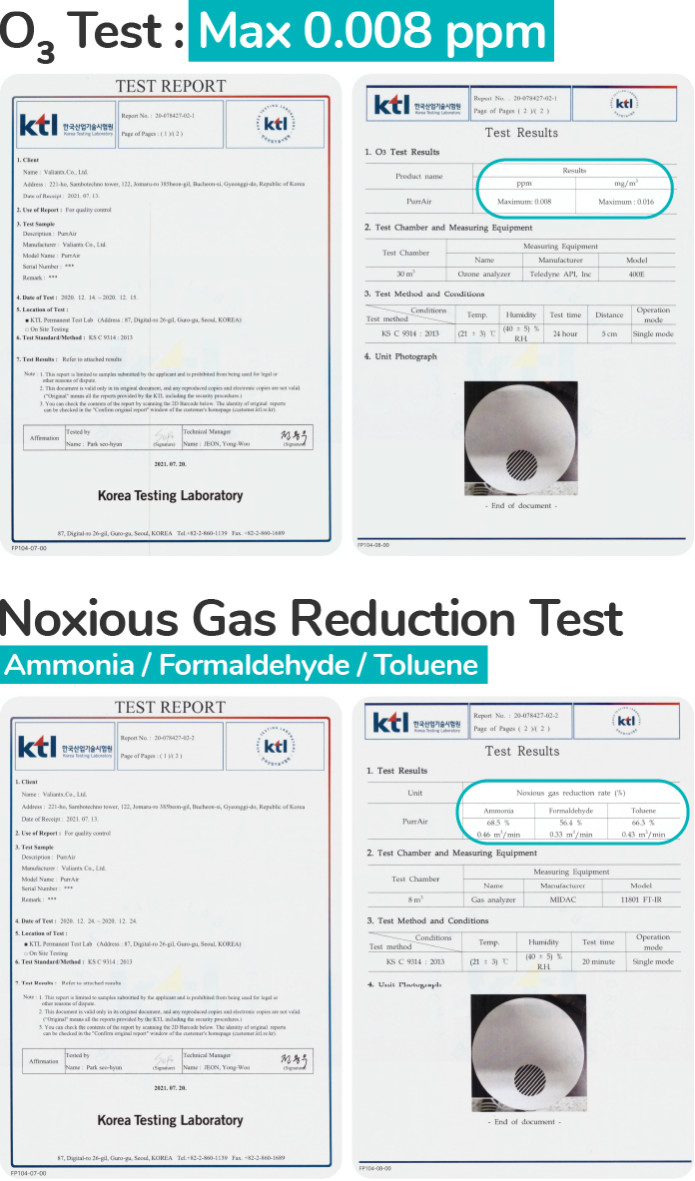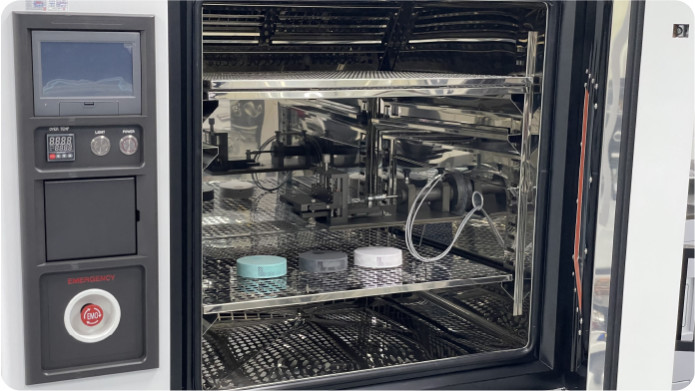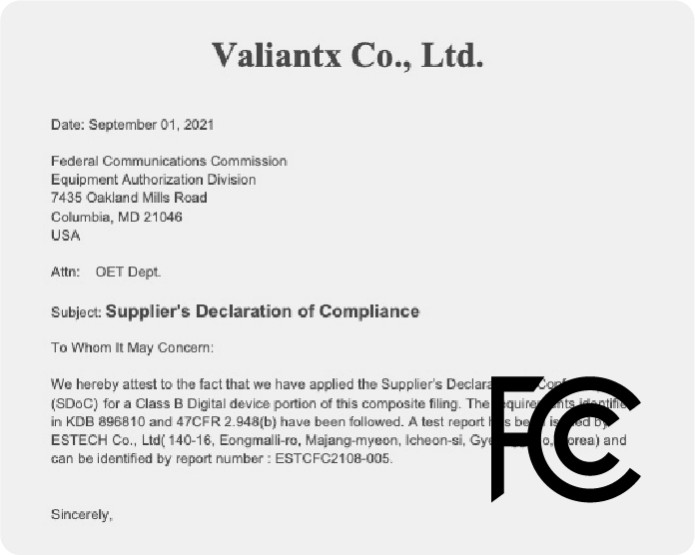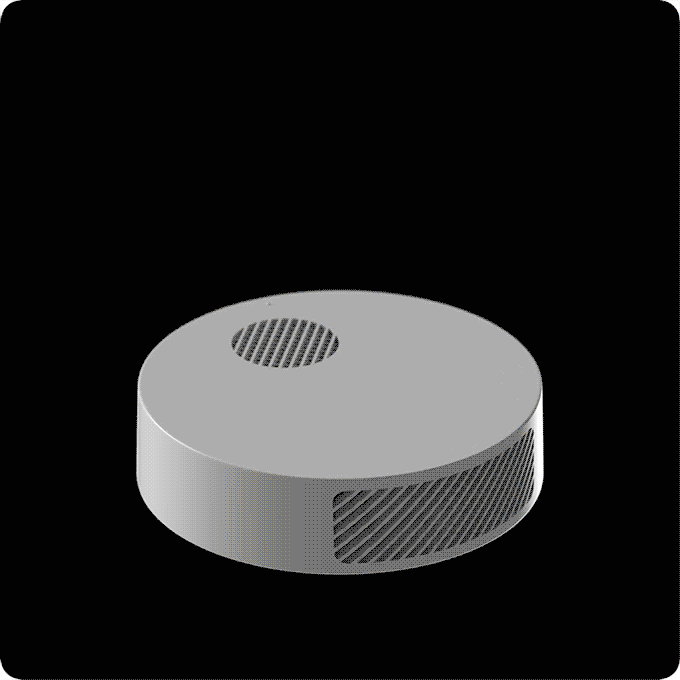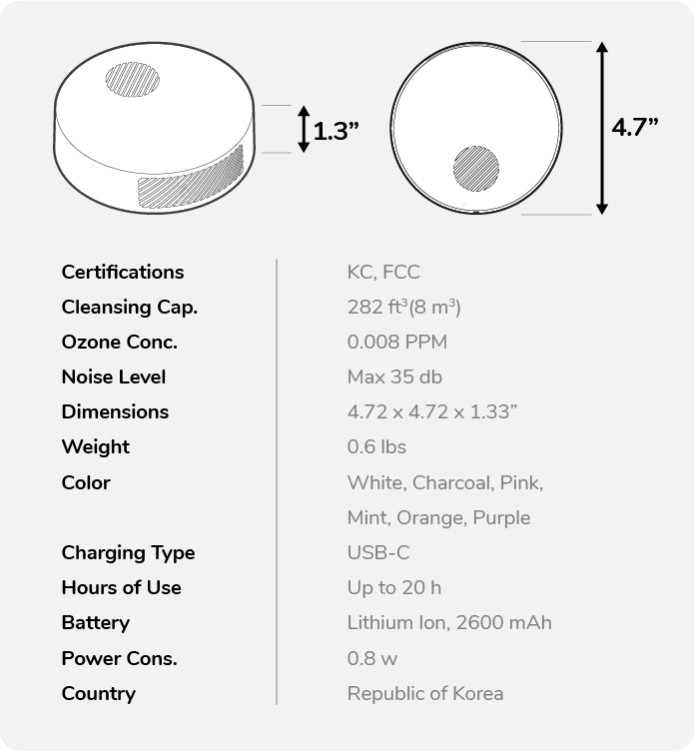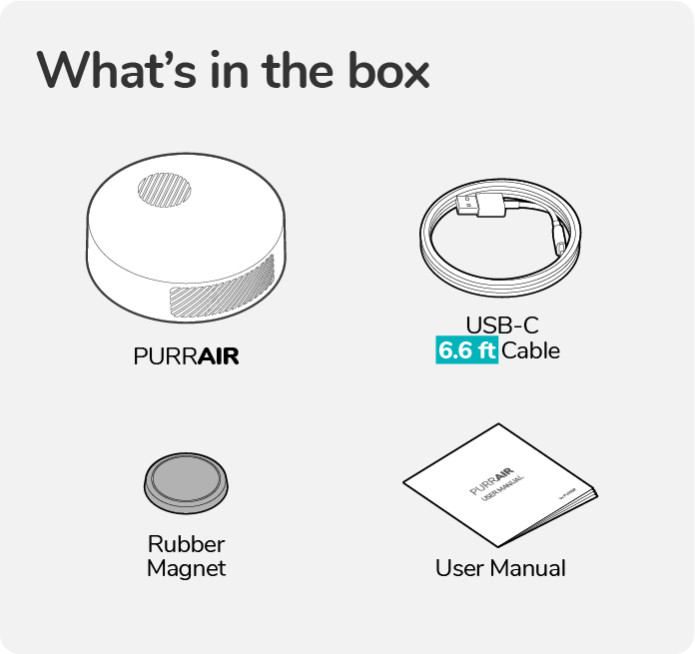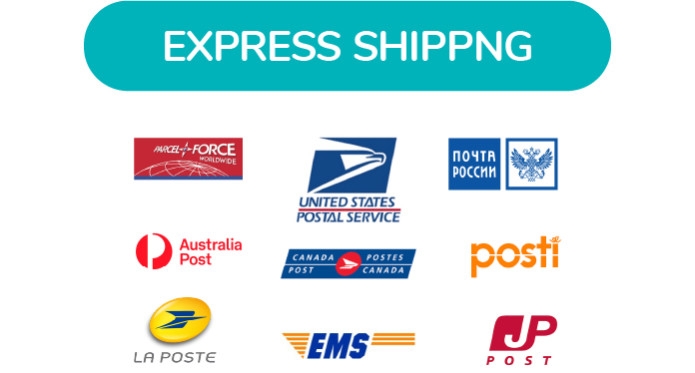 Due to COVID-19, problems such as shipping and logistics worldwide continue to grow. Due to the shipping crisis, customers' parcels are often lost or delayed, and some of them are not being tracked. PURRIT has negotiated with several carriers to resolve this issue. Finally, we have decided to ship all packages via air transport. To all customers who purchase PURRAIR on Indiegogo, we ship the product by air courier to all world regions. This shipping method is one of the fastest. It takes 2-5 days for these flights to arrive at the customer's destination. 
It also provides accurate tracking information until the customer receives the product. Customers will be able to receive the product within a week after the PURRAIR production is completed.  
All staff will do their best to deliver and advance the announced production schedule.  PURRIT comprises engineers with extensive experience in development, design, software, production, and delivery.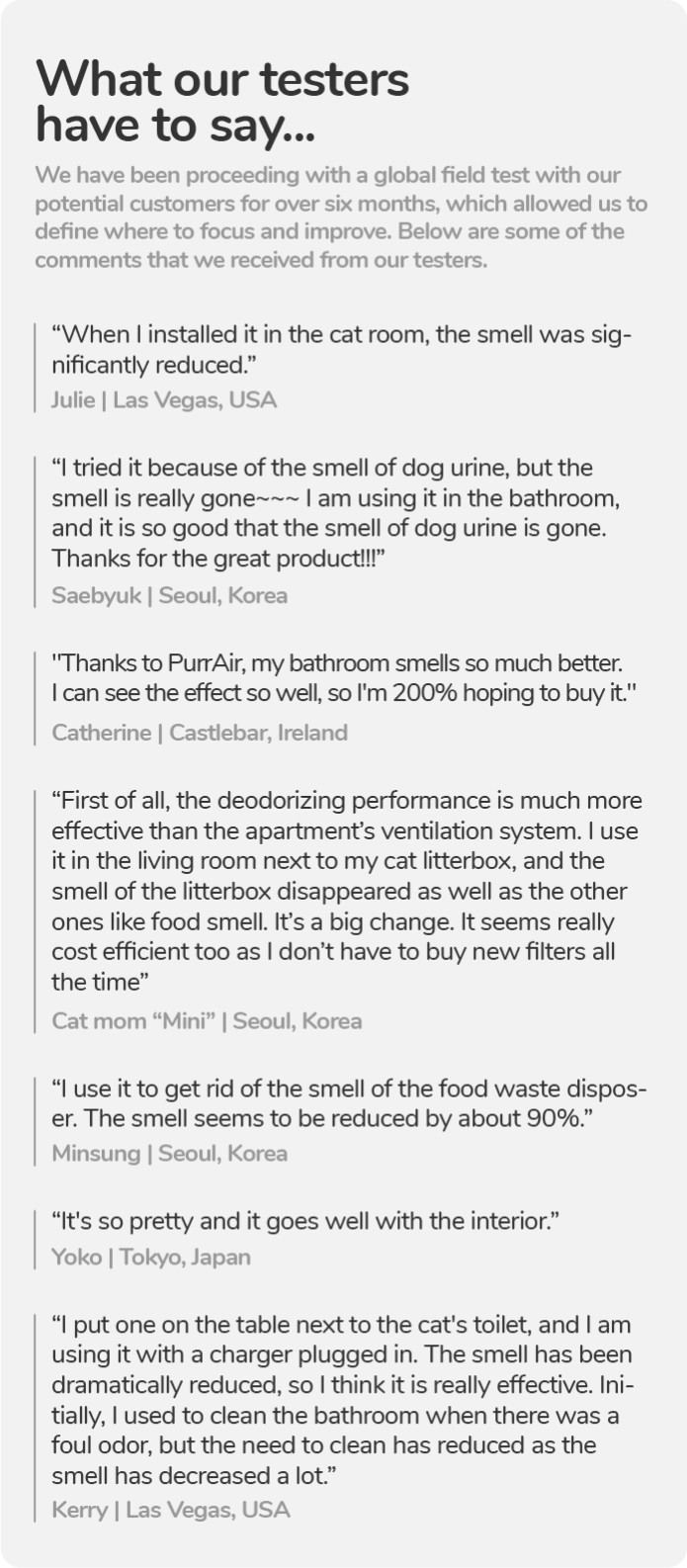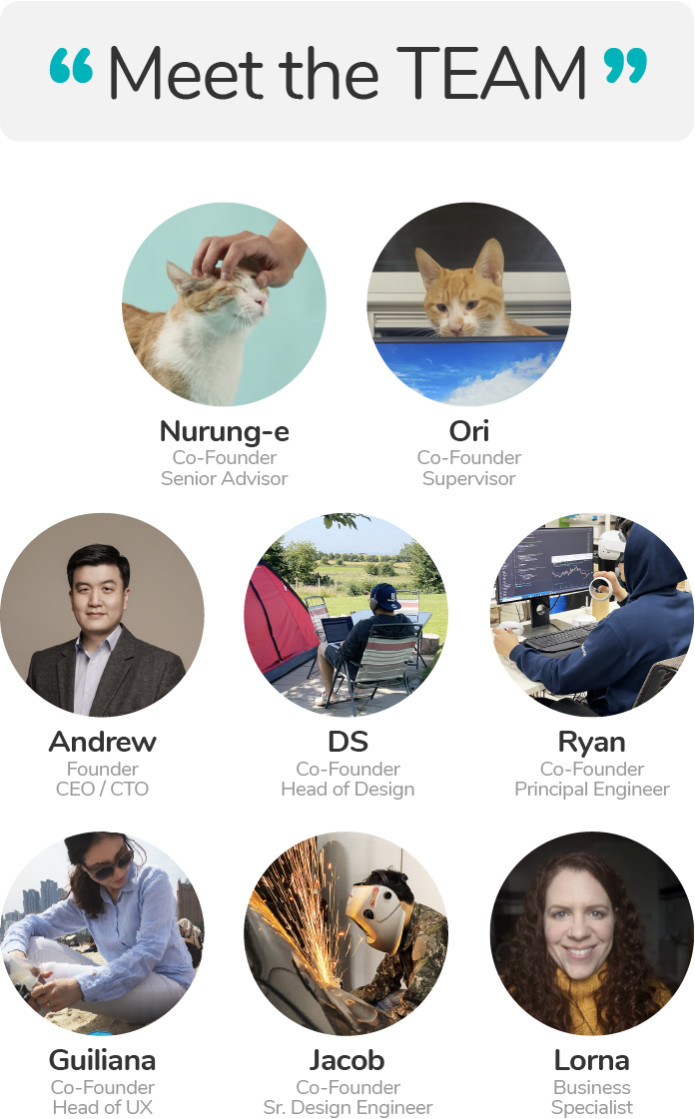 Risks and challenges
We faced many risks and challenges when we first started conceptualizing the idea and developing the product. One of the most significant risks and challenges we faced was ensuring that the product was safe and free of harmful substances. The central concept is purifying and cleansing the air in the atmosphere. Still, that idea would be useless if it releases any kind of harmful chemical or substances in the air. Through countless testings and studies, we made sure PURRAIR is not harmful in any kind of circumstances. Another challenge we faced was making our product different from other existing air fresheners and purifiers. There are already many air purification and smell removing products out in the market. We needed to make our product different and stand out. We successfully made a compact and convenient purifier that is cost-efficient and semi-permanent. It stands out among other similar products with its strong and unique points. We are prepared to face any other challenges or obstacles that may face us. We promise to work our hardest to bring everyone the exemplary service and satisfaction they deserve.