QUIDNON: "A Houseboat That Sails" | We are going to make kits for affordable 36-foot DIY houseboats that are also good sailboats.
Short Summary
The QUIDNON project aims to make kits available for DIY construction of a very versatile houseboat: a tiny house that is also a sailboat. It will measure 36 feet by 16 feet and combine high-tech kit production techniques and rapid, low-tech DIY assembly.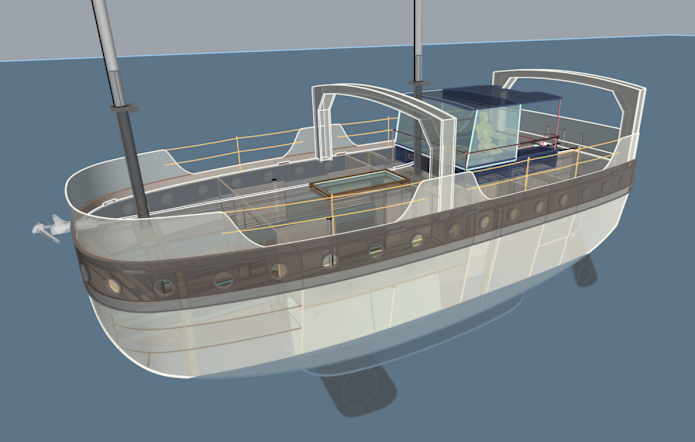 I have been living aboard with my family and sailing the Eastern Seaboard of the US for the last decade. QUIDNON's design incorporates hundreds of design features hard-won through my personal experience.
Two years ago I came up with this project, put my thoughts together on a blog and started gathering feedback and suggestions from other experienced live-aboards and custom boat-builders.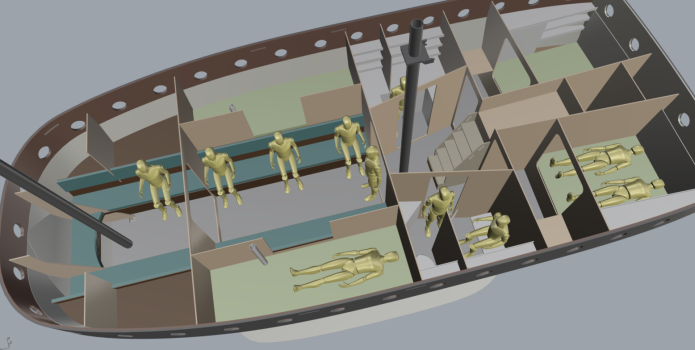 A year ago two other engineers joined the cause. We have put together a detailed 3D model of the design and built and tested a radio-controlled scale model. The tests went extremely well, with no surprises except for how well the model sailed.
We are now ready to build the first full-scale hull. So far we have been donating our time to the project and using free or donated software. But for the next step we have to buy software licenses, tools, other resources and specialized expertise.
What We Need & What You Get
We need to be able to license software, pay for access to equipment and for workshop space, engage a marine architect to review and approve the design, and buy the materials needed to complete and equip the first hull. If there is money left over, we will compensate ourselves, but what we want out of this process is QUIDNONS—for ourselves and for whoever wants one. We want to make QUIDNON kits available for delivery in 2018.
The Impact
Given the high rents and real estate prices, living aboard is a major lifehack—something that can help people, especially young families, to live well and stay out of debt. But most boats are not designed with that in mind, but for sport or luxury. QUIDNON combines a roomy interior, rugged construction and sailing ability in a single affordable package. All of the assembly and construction can be done DIY by moderately skilled people. The boat comes as a kit that comes together like a piece of IKEA furniture and can be put together quickly near a beach or a riverbank barn-raising style and then launched by pushing it to the water.
Risks & Challenges
The technical risks for this project are minimal because the construction technique (fiberglass over plywood) has been extensively tested and because this design has already been tested out in software simulation and on a radio-controlled scale model. The biggest risk is that the funds we raise will be insufficient to complete and test the first hull later this year and the project will move forward more slowly than we are planning. At an absolute minimum we will produce the data needed to fabricate kits and will self-finance the construction of the first hull.