Raise the Roof at The Glorious Art House! | The Glorious Art House is falling down!! Please help us repair our wonderful quirky elderly building

The Glorious Art House
began in August 2014 as a small family-run cafe featuring exciting interiors like nowhere else (except maybe in Mexico!) and with the friendliest service in town. We now have three and a half glorious years behind us and the customers tell us they feel happy when they come in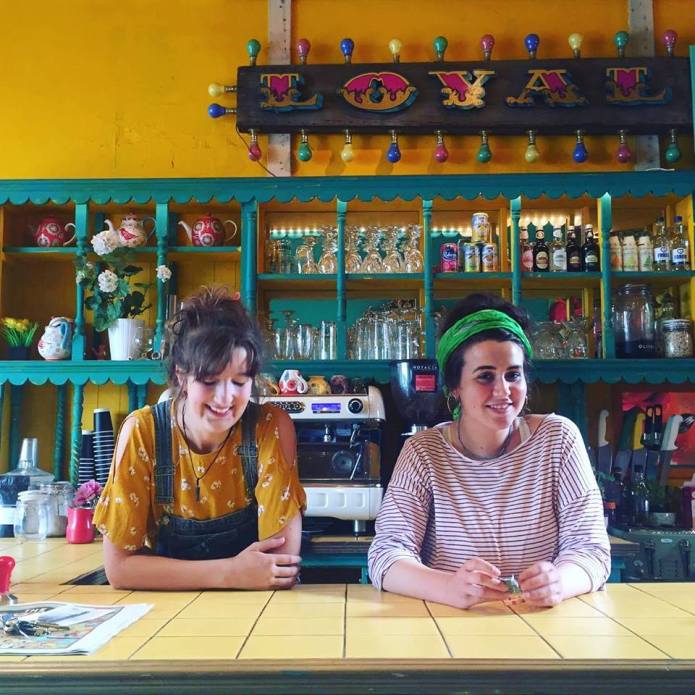 But recently disaster struck when one of our ceilings suddenly fell down, luckily in the evening when there was noone in the building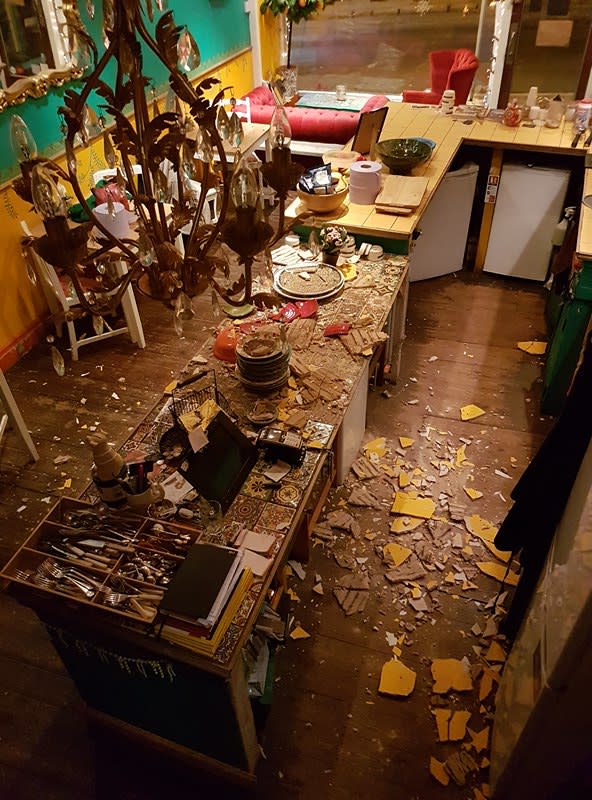 A couple of weeks later, a second ceiling gave way on the first floor, above the front bay window and that has revealed a seriously rotten beam. The builder believes it may have been letting in water for over 30 years! Whatever the case though this HAS to be repaired!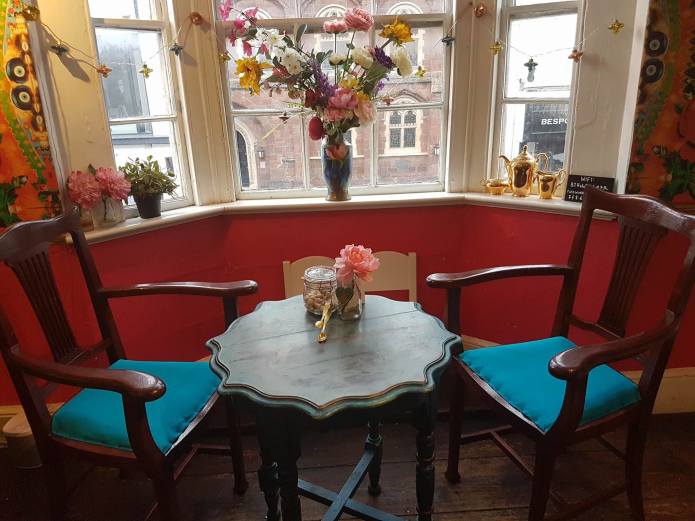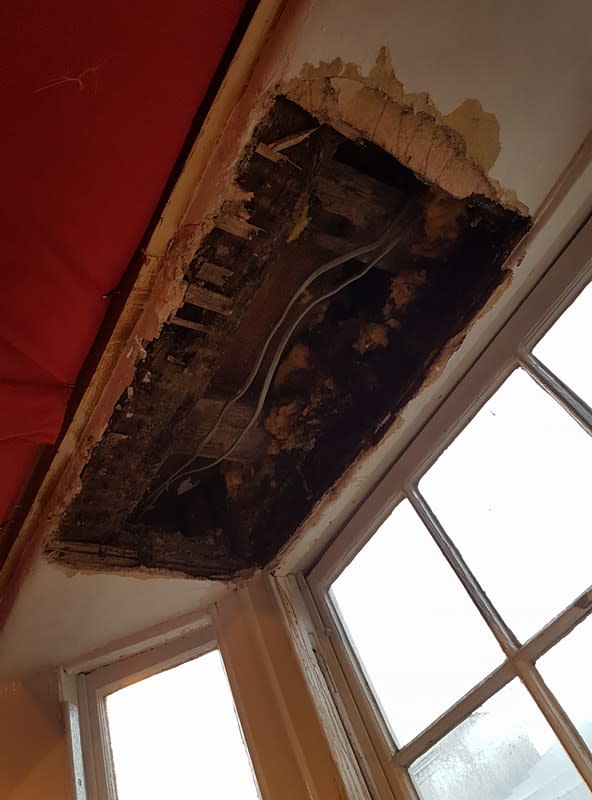 And up on the very top floor of our building there is a very rotten old wooden window which must be replaced urgently for safety reasons – it looks down our our lovely courtyard garden where people sit!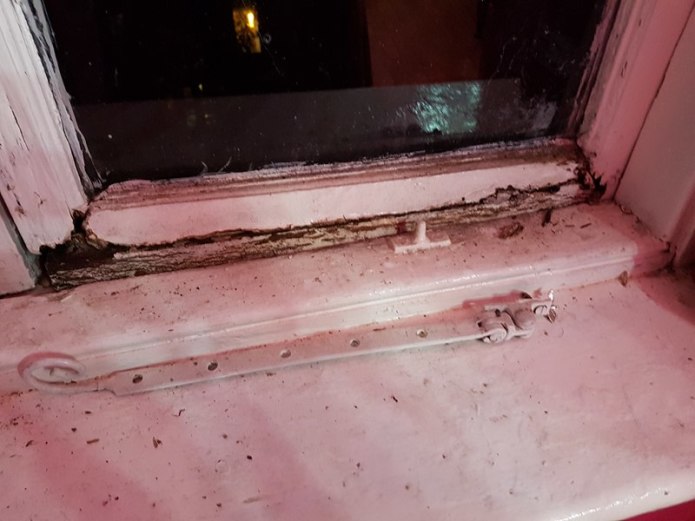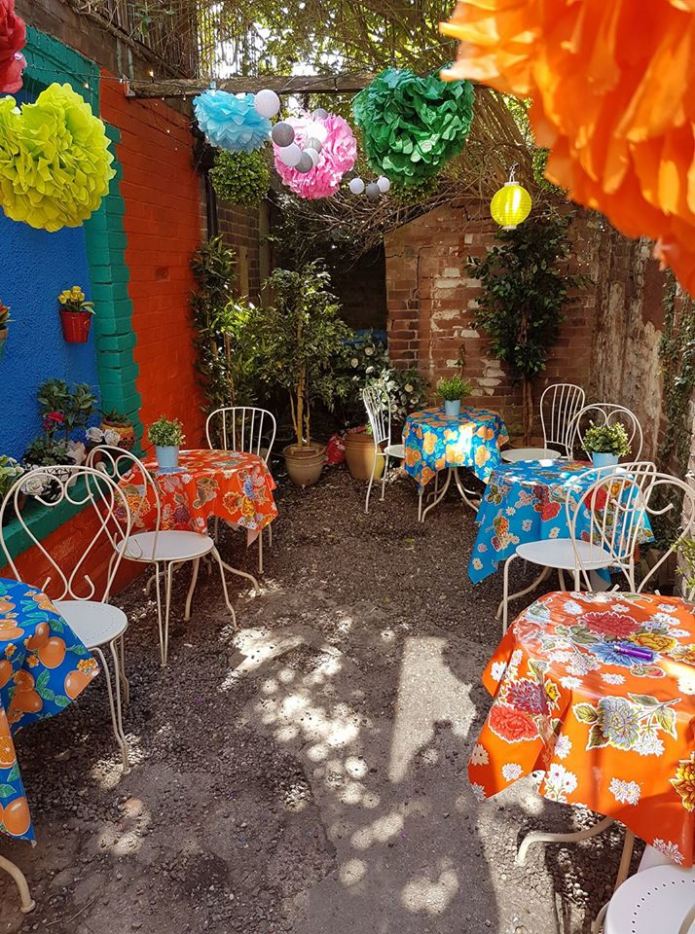 As a small independent business we're used to facing financial challenges but this one feels overwhelming… we're really hoping our kind and supportive customers will be willing to help – in exchange for some exciting glorious goodies!!
What We Need & What You Get
The costs of the repairs have been estimated at between £5000 and £7000 – please help!
To thank you for your support we are offering some exciting perks – gorgeous keep cups, fun pencils, T shirts, tote bags and of course, discounted coffees!

The Impact
 Your contribution will make the difference between thriving again as an exciting vibrant cafe and social hub for local artists and students as well as our beloved community in Exeter, and sadly having to close our doors if we cannot meet this challenge. We are a small business and as such do not have the likes of £5000 spare! However if you will help us, we can do this and get back to putting our full energy and passion into making delicious coffee and sumptious food, hosting art events, gallery shows, music and poetry nights again in a wonderful strong refurbished building!

Other Ways You Can Help
Some people just can't contribute, but that doesn't mean you can't help:
Please get the word out and make some noise about our campaign.
Tell everyone you know we need to save The Glorious!
Thank you for supporting our ceilings!