Raybaby – The 'non-contact' health & sleep monitor | Monitors your baby's breathing and sleeping in darkness or when swaddled and keeps you alerted

Welcome to Raybaby, the world's first and only non-contact sleep and breathing tracker, created for moms and dads to bring in that much needed sanity in their lives. 
Supported by Johnson & Johnson, and HAX as part of the Joint Consumer Health Device Program, Raybaby safely monitors vitals, breathing rates and sleeping habits all from a 'Smart Journal' app while even making recommendations to improve the baby's sleep…and yours! Raybaby is suitable for infants and toddlers (0-3 years of age)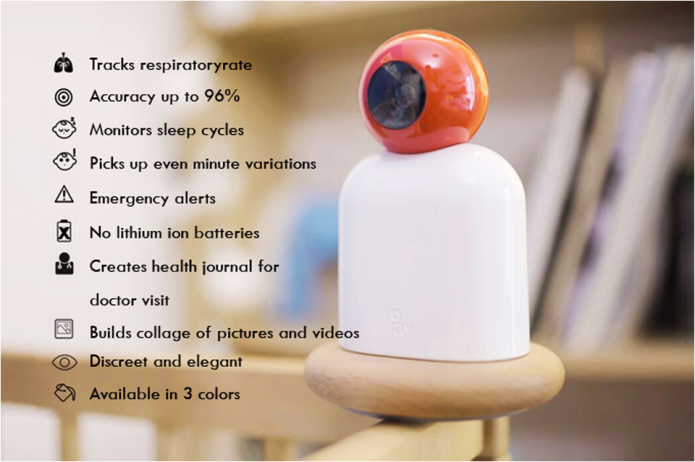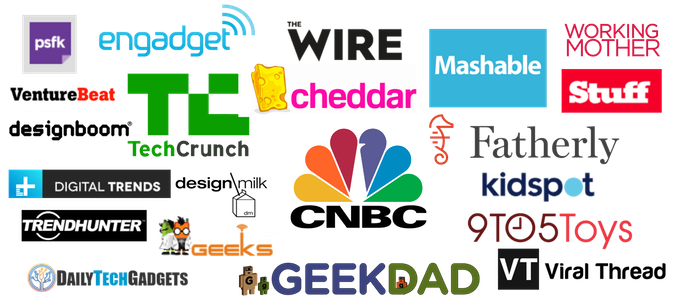 The need for Raybaby arose from you, either a parent of the 21st century, or well-wishers of one. Juggling a world of responsibilities and careers, along with trying to raise a happy, healthy baby is no mean feat. Wonderful, yet exhausting.
But sometimes new parents tend to forget just how much path-breaking technology can ease up their lives. And we're here to do exactly that. To help you look beyond baby monitors and toys. To be non-invasive, precise, and adapt tech that even the grandparents would be cool with. 🙂 
And we'd love to show you how!

Through a technology that works on the principles of ultrasound, it NOTIFIES you when the baby is running a fever
Recognizes warning signs and instantly send alerts
Observes even minute variations if baby has any sort of respiratory illnesses or allergy attacks like Bronchitis or Asthma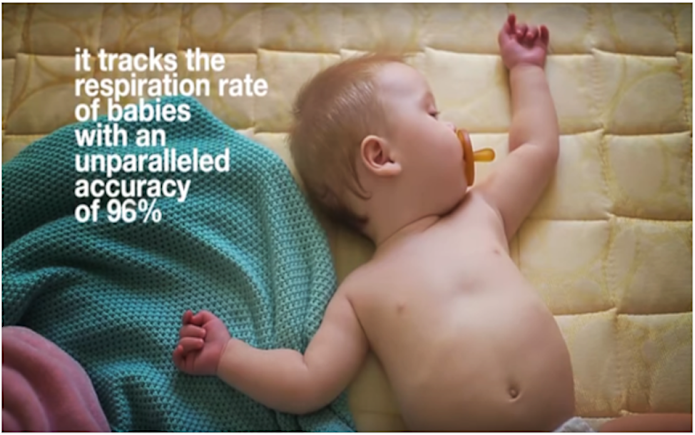 Tells you how much your baby has slept 
And how much he/she needs to sleep
Alerts when the baby wakes up or rolls over
Our sleep recommendation system will help with sleep training of babies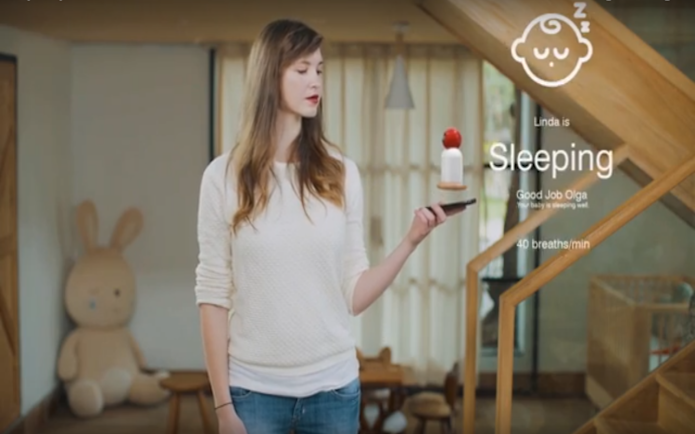 Raybaby builds up a picture and video collage of your baby's most precious moments. So the next time family and friends come over, you can just show them the very first time he said "Da-da." 🙂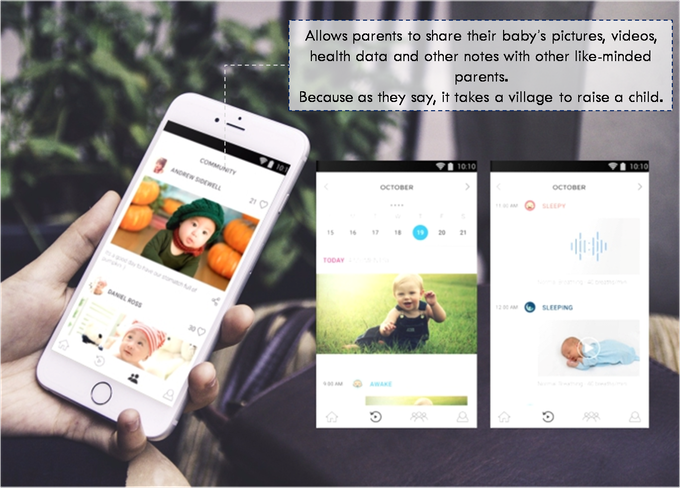 We know how much new moms and dads wish they could constantly keep in touch with their little one – constant reassurance of a parent's voice is an important part of his/her development. Raybaby comes equipped with integrated Infrared video camera which enables live video streaming even in pitch darkness, built in speakers, and audio monitoring that uses a highly sensitive microphone.

Indicates current mood of the baby
Comprehensive, easy to use information
Provides helpful tips and recommendations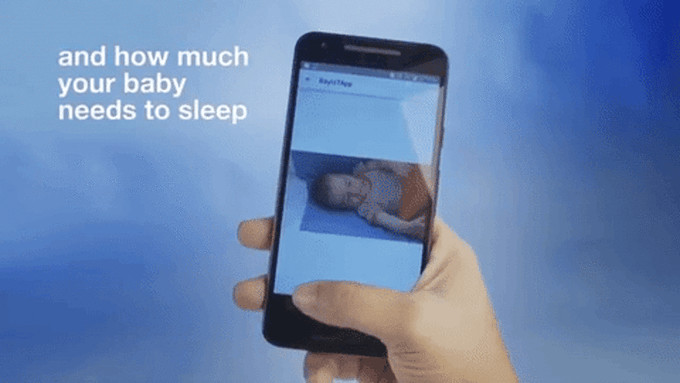 New parents getting time to themselves? A miracle. Remember the last time you baked a cake? Did yoga? Went for date night without being constantly anxious? 
Raybaby wants to change that narrative. Being a parent need not always be supremely stressful. Now you can focus on what really matters, while Raybaby watches over your bundle of joy.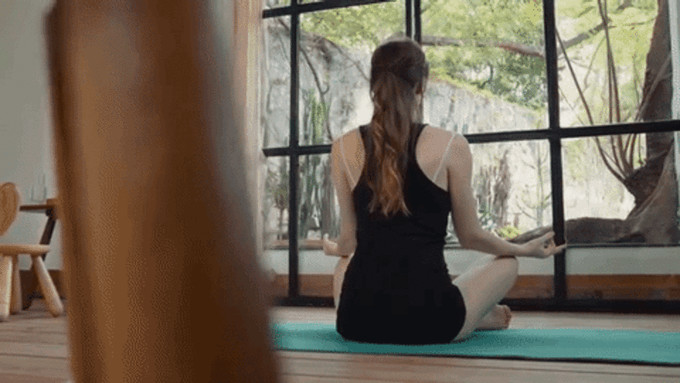 Built on an unparalleled AI platform, Raybaby is intuitive and molded to junior's sleep pattern and respiration. Behind the simple interface is a powerful algorithm that keeps you up-to-date on your baby's REM requirements, and even offers recommendations on how to ensure that her development can be optimized.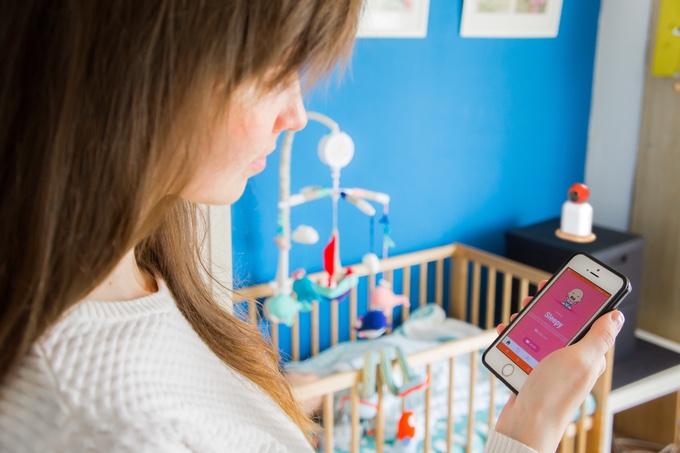 You've put weeks of effort into the baby room, handpicked the cotton and matched the stuffed toys. Everything looks perfect. So why would you bring home a clunky baby monitor that stands out sore?
Raybaby has been designed keeping in mind your tastes; inconspicuous, single-wired, and might we say – even elegant. 🙂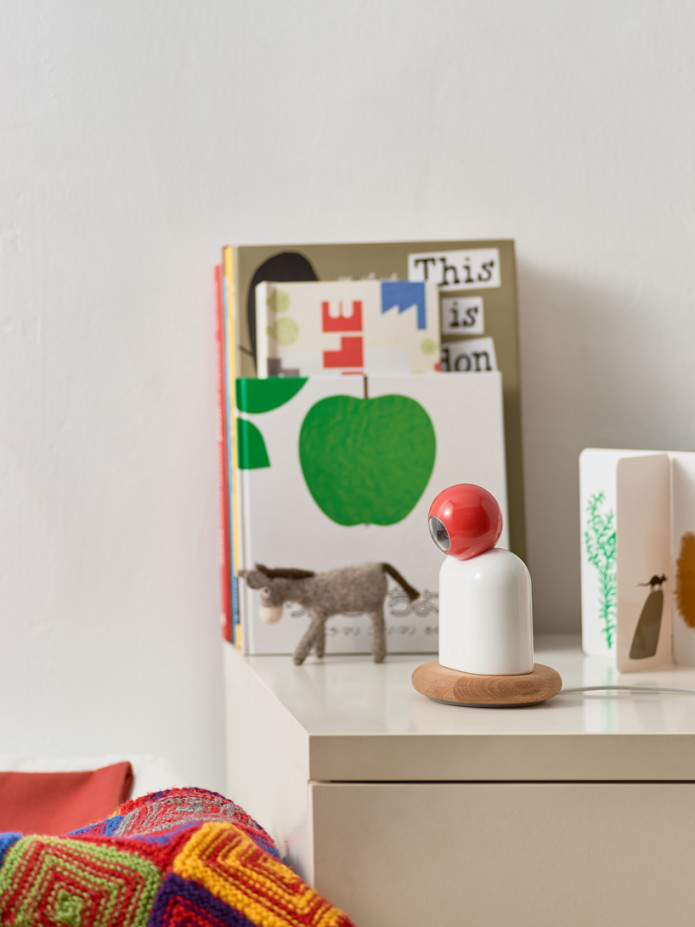 With the decision to eliminate harmful batteries, comes the question of emergencies during power failures. Fear not; Raybaby comes with a built in power backup which will last for 3+ hours of operation. Coupled with local connectivity over WIFI/Bluetooth 4.0, and GSM-voice/SMS remote notification feature, you will never be more than a simple tap away from seeing what your baby is up to.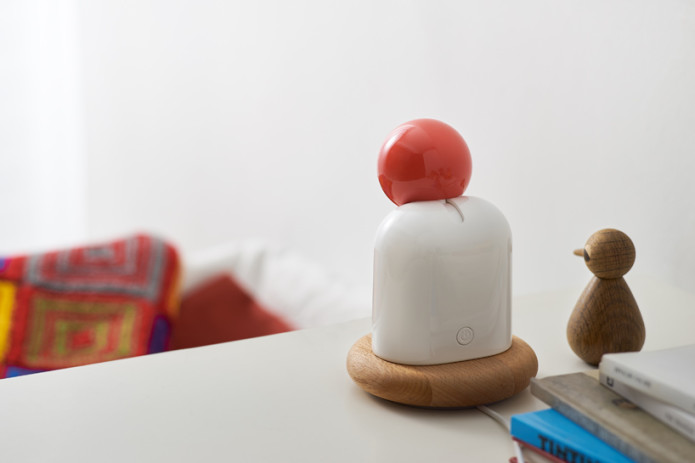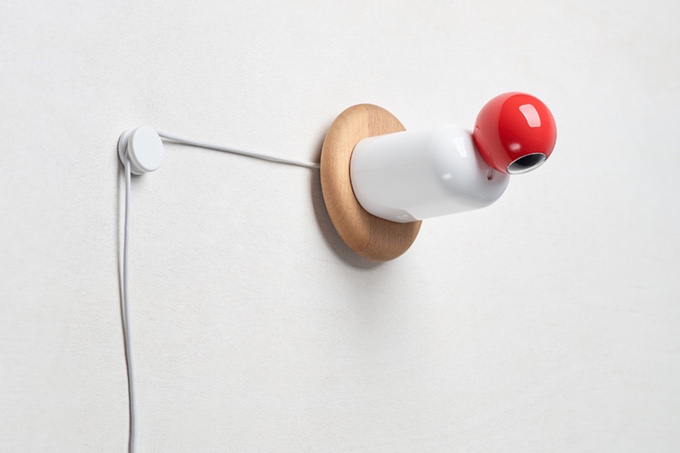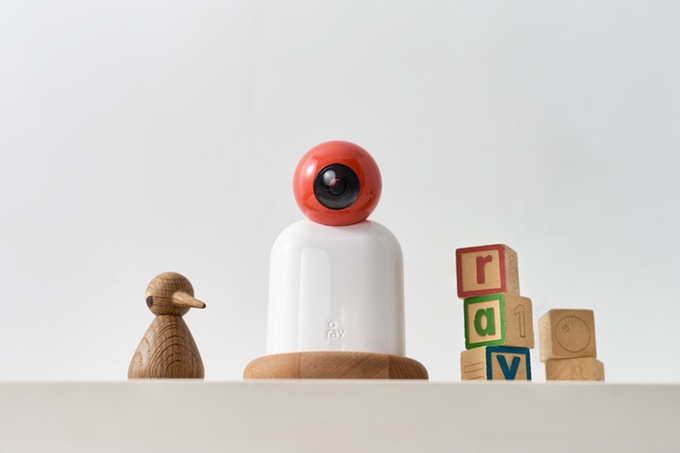 We know that most backers won't have the opportunity to experience Raybaby before pledging, but we are confident that you are going to love Raybaby. We will reward your faith in us by offering a 30-day money back guarantee. It's simple. If you don't think Raybaby is helping your baby or you, send them back within 30-days for a full refund.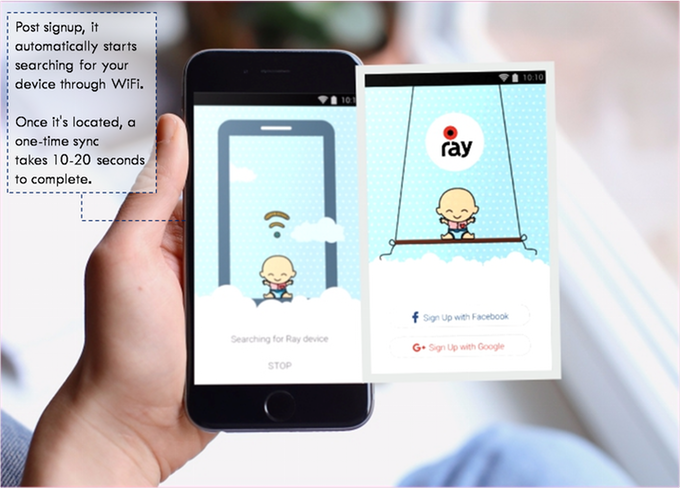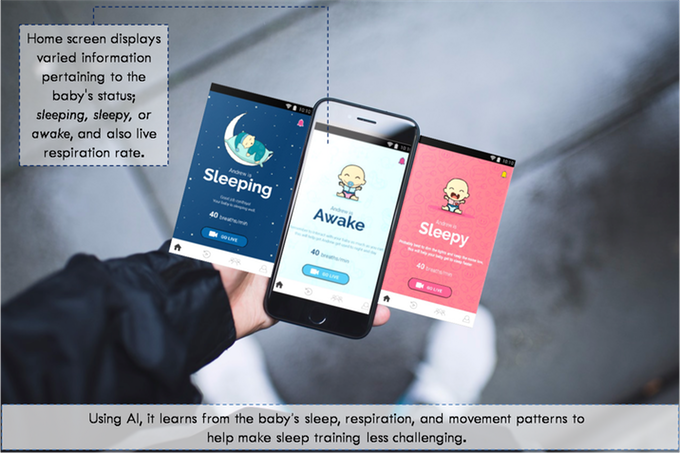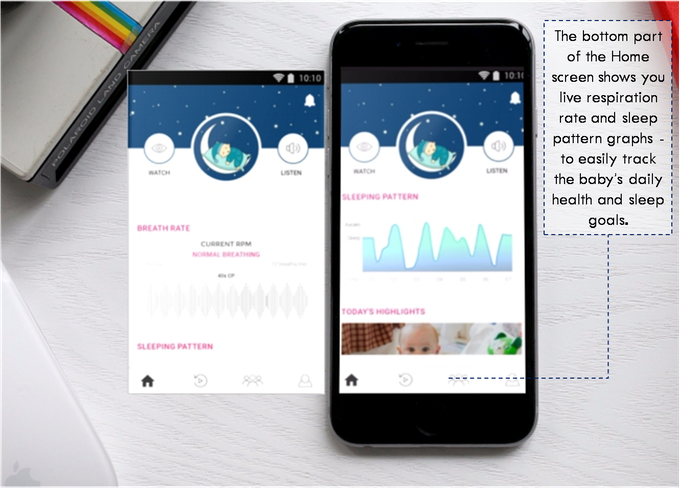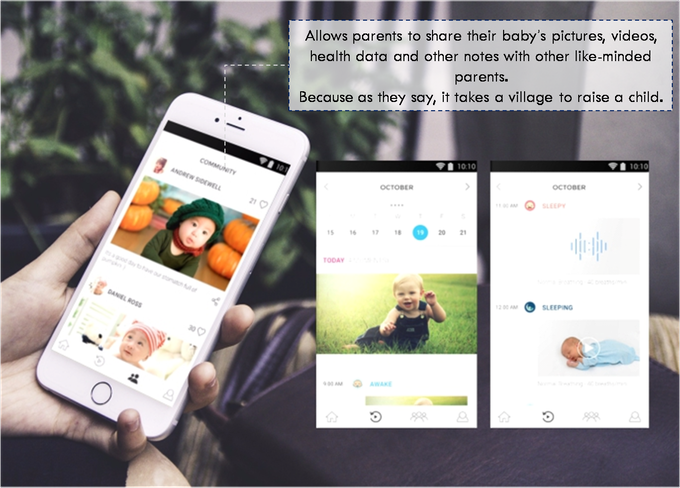 Why, of course.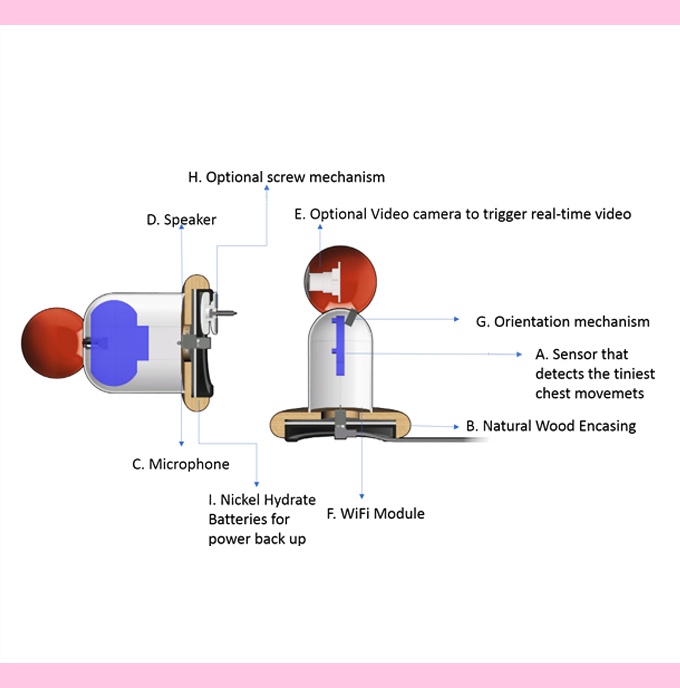 A- UWB ultra low power Radar that lets us track the respiration rate with an accuracy of 98% 
B- Wood encasing. You can put it on the wall or keep it on a table or  shelf. You can keep it as far as 2.5 m away from the baby             
C and D- Audio interface with microphone and speaker on a processor that uses ARM cortex A5 processor, 1 /2 core, 1 GHz
E- Video camera : Two Mega pixel ( HD) camera
F- Local wireless communication is provided by WIFI 2.4 GHz IEEE 802.11 b/g/n                                                                                  
G- Change orientation of the video camera                                    
H- Optional screw mechanism to fix to the wall                                
I- 5V power supply, with battery backup, max 2.5W
Data storage options: Built in SD card / Home cloud storage / AWS
Built in Battery backup: NiMH Power adapter 
We strongly advocate against the use of Lithium ion batteries for a baby device

Raybaby comes in a range of Red, Blue and Yellow; a small but significant touch, since these are the three primary colors that will be learnt by a growing toddler.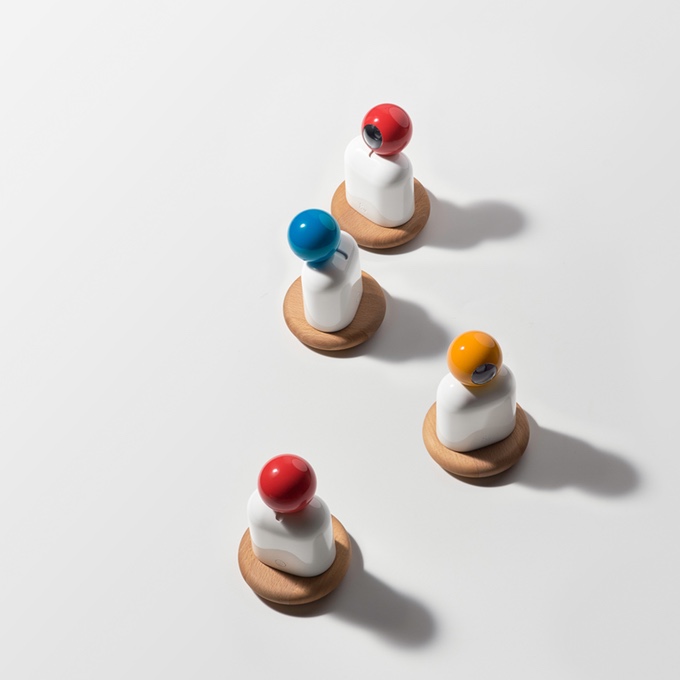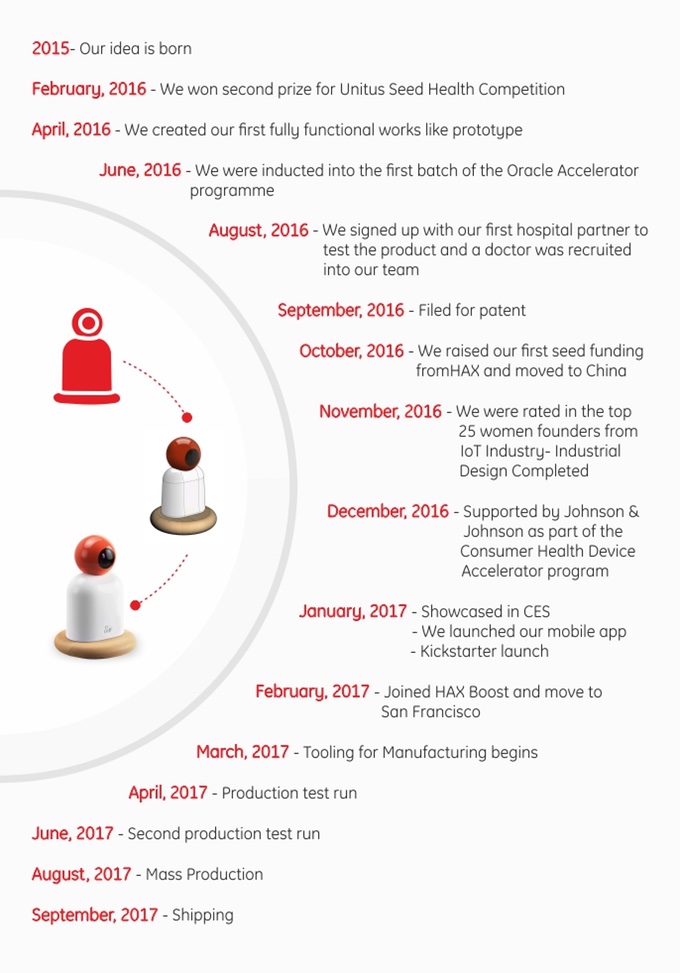 Unlike typical products in this category, which tend to look like webcams or CCTV's, Raybaby takes a fundamentally different design approach. Shifting the focus away from the technology itself, it is designed to fit into the context of the child's room and takes cues from classic wooden toys. This alternative use of materials and figurative approach gives it a warm, friendly character; like a small guardian who tirelessly keeps an eye on the baby.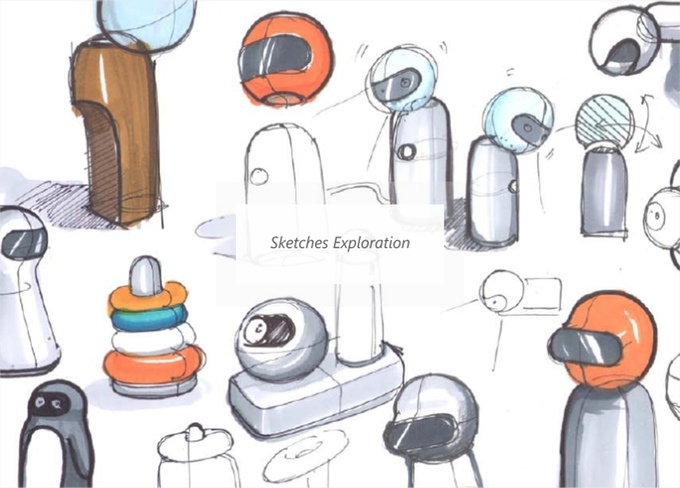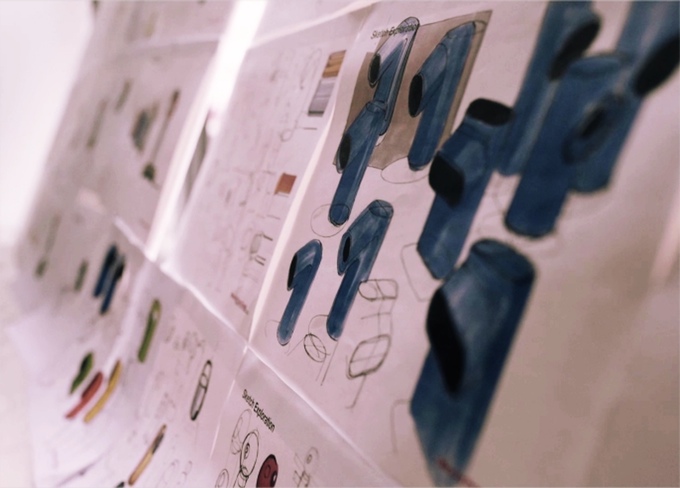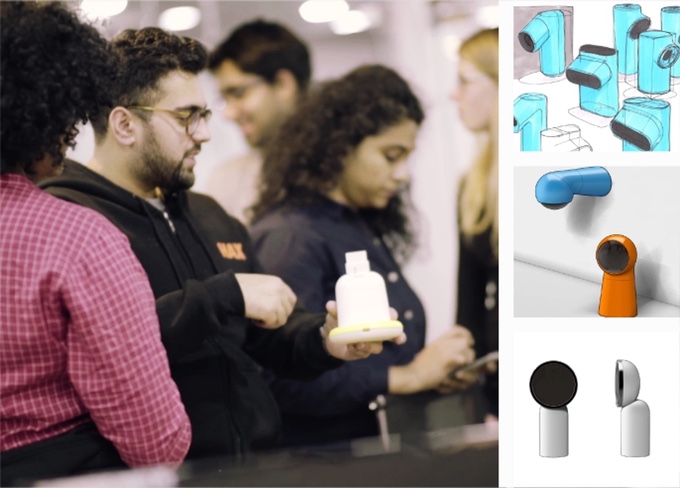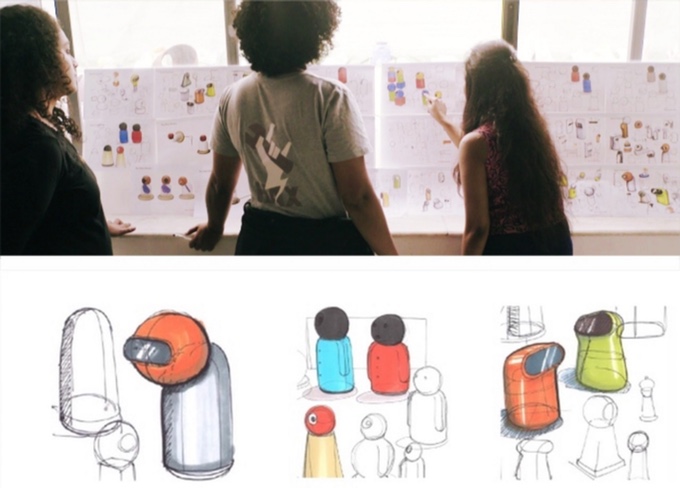 Prototypes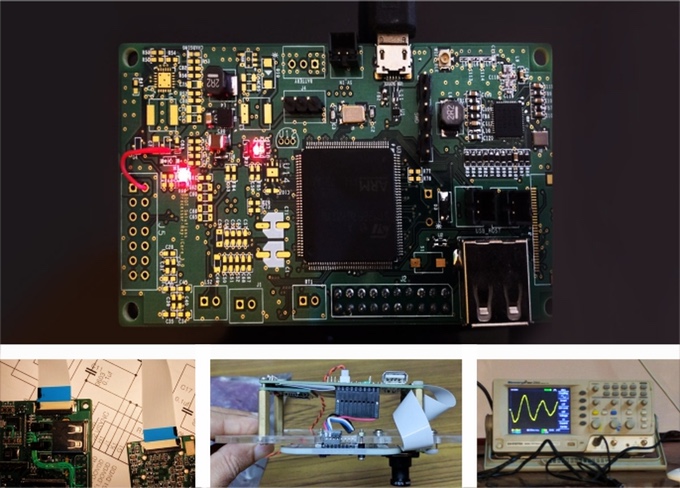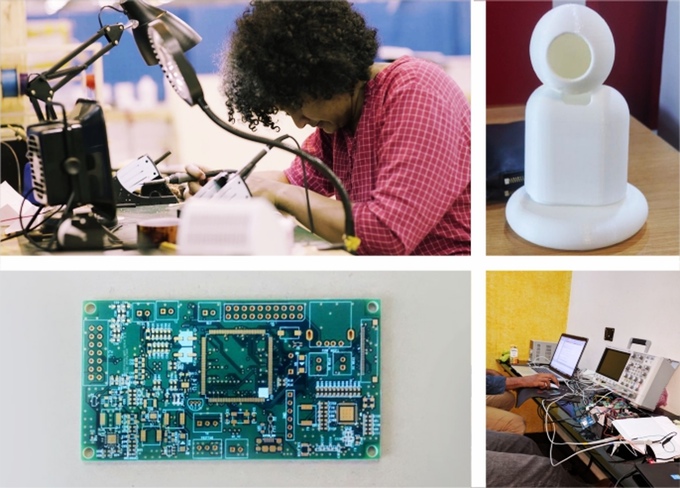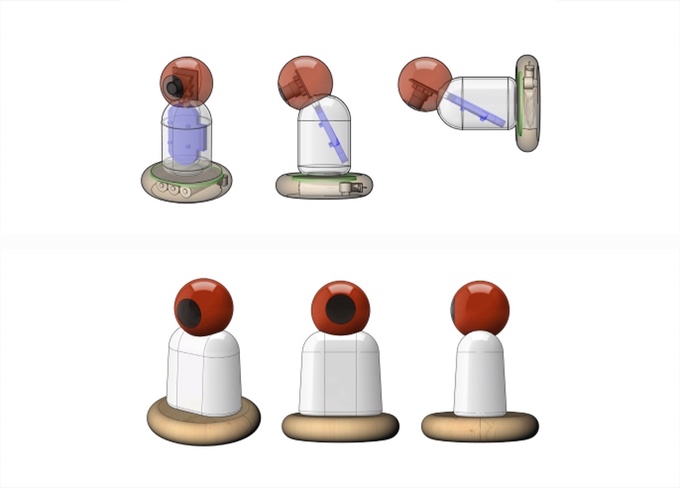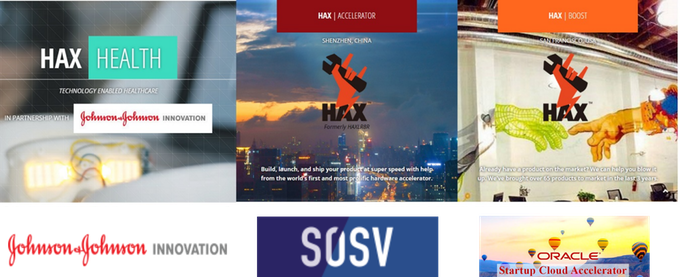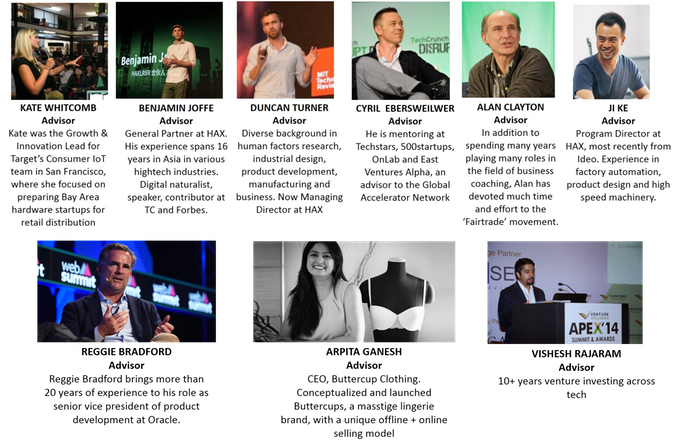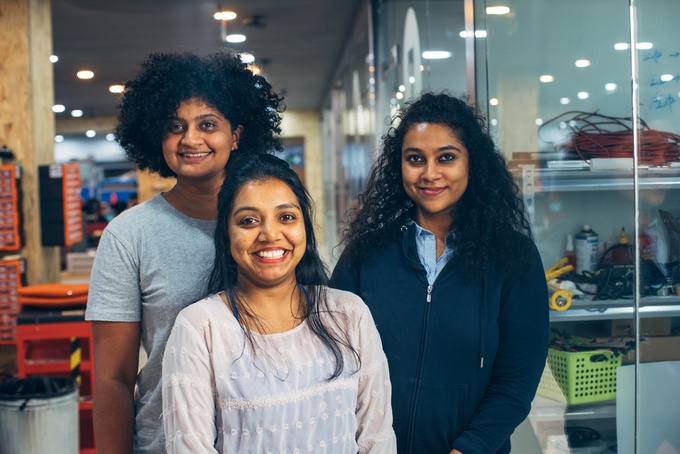 Raybaby is created by 3 engineers (ex-Cornell, ex-University of Georgia, ex-Microsoft). We were the highly qualified baby-sitters for friends and family for the past 10 years. We realized there had to be a better method than putting our hands on the baby's chest or use video surveillance systems or invasive battery operated devices to see if the baby was ok. We believe we can make a difference and make parents' lives a tad easier. We have been working on creating a baby monitor that is better than everything else in the market in terms of design and accuracy and functionality. We were in China with HAX for the past 4 months to create the product. We are supported by Johnson & Johnson and HAX as part of the Consumer health Device program. We are ready to mass manufacture and want to use Kickstarter to reach out to the parents.
We strive to be a baby monitor for the parents by the parents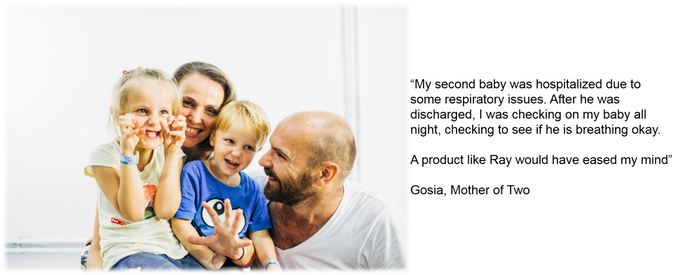 PARTNERSHIPS AND CREDITS 
To our heroes from HAX, mentors, and all the other teams and alumni, thank you for backing us
To everyone at the Oracle Startup CloudAccelerator Program, thank you for our first big break
Our campaign wouldn't be complete without the wonderful media clips. Thank you to your video and Animation CGI team led by Anastasia Lebedova
Office for Product Design needs a special mention for giving us a stellar Visual Identity and Industrial Design
Many thanks to Vitaly for nailing the Product Photography
We are grateful for the crisp Content and Strategy for the Indiegogo page created by Vidhu Vinod 
For the beautiful Design and graphics for the Indiegogo page we'd like to thank Amita Saini 
We would be nowhere without our amazing family and Friends who have supported us throughout our Raybaby journey
To all the moms and dads who patiently sat through our question and answer sessions
Thank you, Indiegogo, for helping us bring this product to life!