Rejuvenation Water Nespresso compatible Health Pod | Plant based, Health Pods designed for your home coffee machine in a compostable, plastic free format
In a world where health and well-being is more important than ever, there's a growing need for focused health products that deliver on functionality without compromising on micro and macro nutrition. Couple that with new found habits from the Coronavirus, Direct-to-Consumer and home consumption products are fast becoming the new normal.
Health Pods
Rejuvenation Water Health Pods will represent a first of it's kind for your home Nespresso© machine. With more coffee being consumed at home, due to Coronavirus, the home coffee machine has never been so popular. However, pod inspiration/creativity has been constrained within the bounds of coffee for years.
After two years of development, we are shaking up this market and, with your help, seeking to launch our disruptive Health Pods. Designed to fit your Nespresso© machine and to be consumed hot, in an espresso sized shot, our Health Pods are packed with functional, plant based ingredients and will be focused initially on three keys areas of health:
Immune System
Gut Health
Energy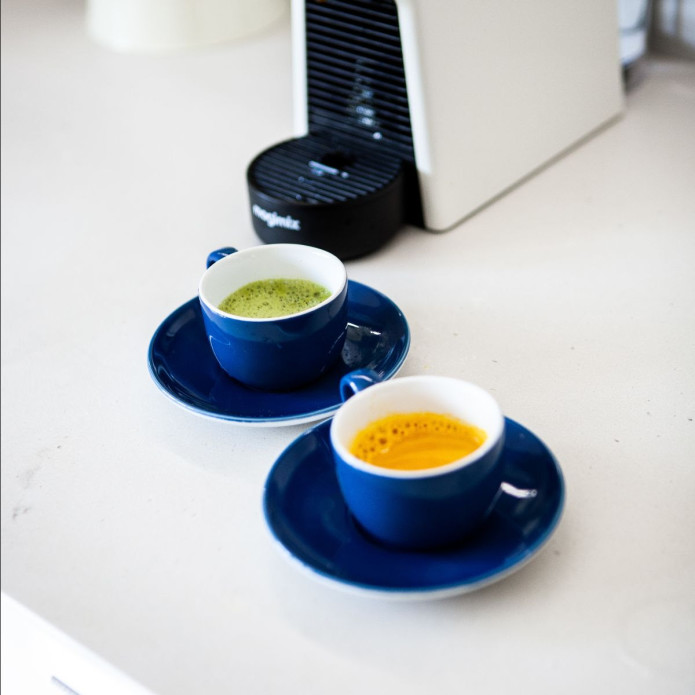 Introducing the Range
immunity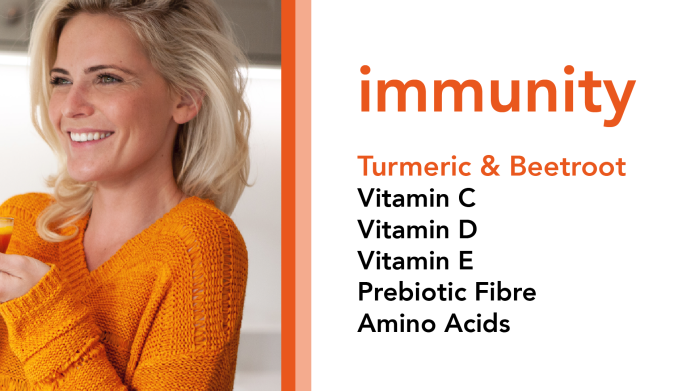 Energy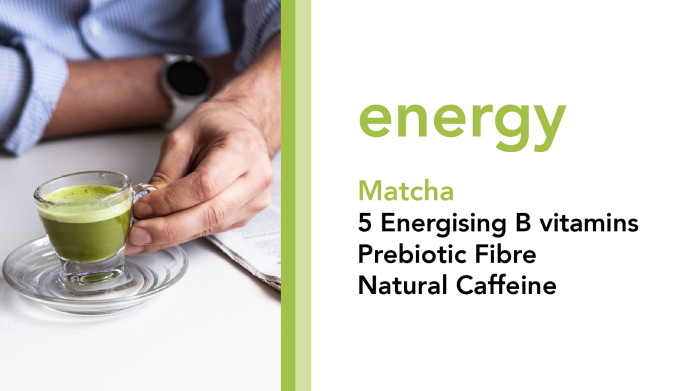 Gut Health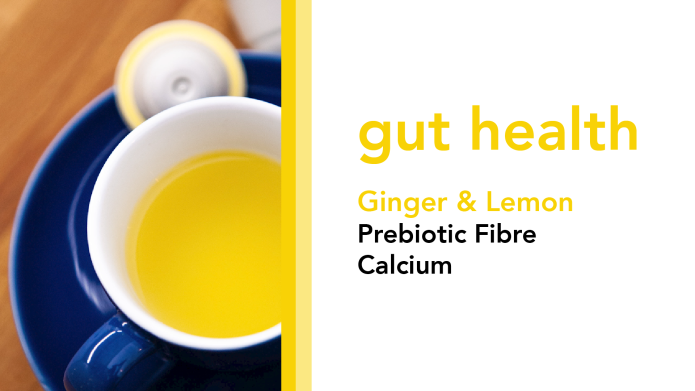 Our natural, plant based, functional Health Pods contain no added sugar, sweeteners, colours or flavours. Each product in the range has 6 clean ingredients and will provide a natural balance of protein, fibre and carbohydrates to help you through the day. Our ranges are gluten free, GMO free and completely Vegan.
Designed with Sustainability in mind
Without sufficient recycling capabilities/capacity and coffee grounds complicating the recycling process, the majority of these capsules ended up going to landfill. They will remaining there for the next 500 years. 
Plant-based Compostable Packaging 
Our capsules are made from a unique, plant-based biomass making our Nespresso© compatible pods fully compostable. This means that you can dispose of our capsules in the general rubbish or food waste and they will be returned to Mother Nature with 18 weeks.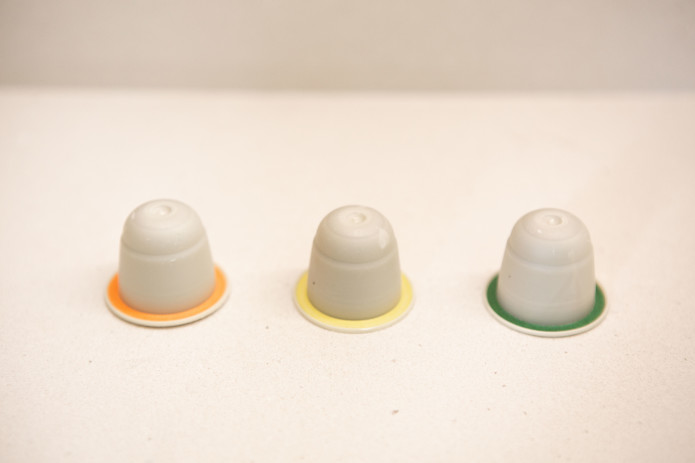 We've stripped out plastic throughout of packaging ensuring we don't use any plastic in delivering the range directly to your door. Our retail boxes will be made from recycled cardboard, as are our larger master boxes and postage boxes.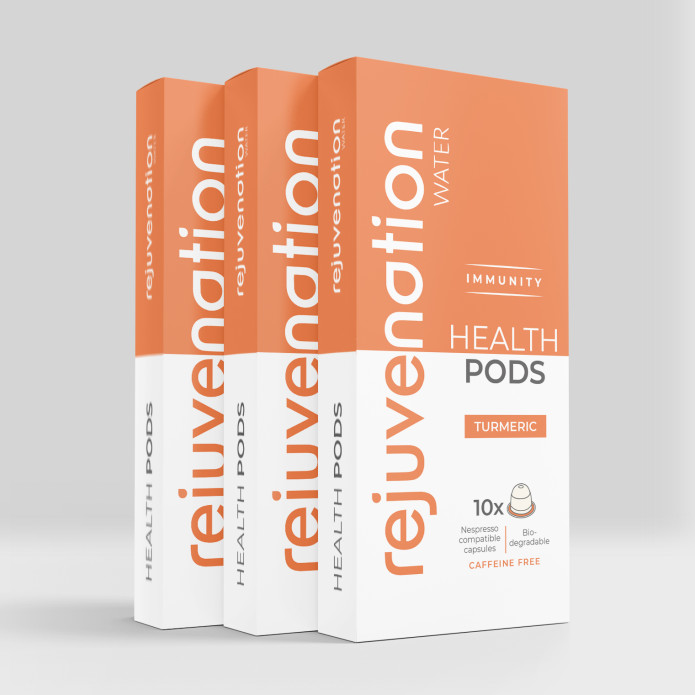 Want to get creative?
Harness your inner Barista with a supercharged Turmeric & Beetroot latte or Matcha latte. No more powders or whisks. Simply mix your choice of milks or plant based alternatives.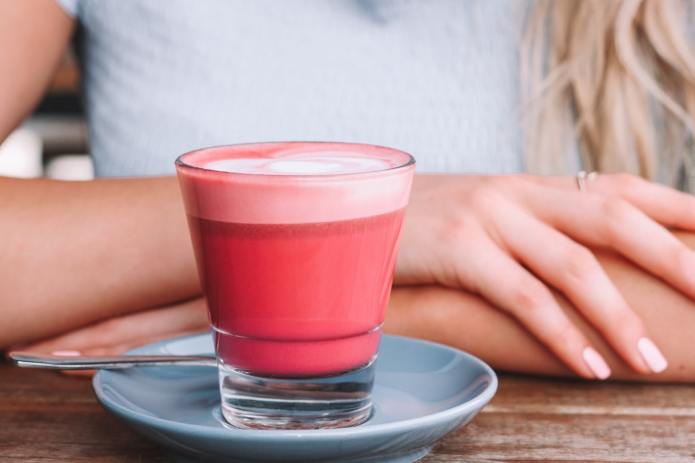 Plans
We will initially launch the Immunity Health Pod prior in November/December 2020. We will then follow this up with the Energy Health Pod in early 2021 before launching the Gut Health Health Pod in Spring 2021. The Health Pods will initially be available via rejuvenationwater.com and Amazon.
We are targeting £5,000 from this campaign to allow us to produce our first batch of Immunity Health Pods. Should we overfund, it will allow us to produce more Immunity pods whilst speeding up the launch of the Energy and Gut Health ranges.
Rewards
Pledge £7  – The Starter Pack – be among the first to receive our Immunity Health Pods with a box of 10 pods (12.5% off)
Pledge £20  – in return, you'll get a month's subscription (30 pods) of Immunity Health Pods (17% off)
Pledge £60 – we'll send you a three month's subscription (100 pods) of our Immunity Health Pods (25% off)
Pledge £90 – The Home Pack – a three month's subscription plus a pair of Rejuvenation Water espresso glasses
Pledge £150 – you'll get a year's subscription of our Immunity Pods (360 pods) + you'll be among the first to receive our Energy and Gut Health pods when they become available (38% off).
Pledge £250 – Complete Pack – you'll receive a Nespresso© compatible coffee machine, a year's subscription to our Immunity Health Pods, a pair of Rejuvenation Water espresso glasses plus be among the first to receive the Energy and Gut Health pods when they hit the market.
About Us
Launched in 2016, Rejuvenation Water is a London based health and well-being business. Focused on plant based functionality and the health benefits of amino acids, we currently have two healthy soft drink ranges selling in major retailers throughout the UK and soon to be expanding to the US. Our philosophy of 'plant based functionality without compromising on Taste or Health' is at the heart of our innovation and this continues into our Health Pods.