Remmedy Medical Diagnostics Kit | Save $1000's by making virtual care into real clinic visits with in-home vitals, labs and exam data.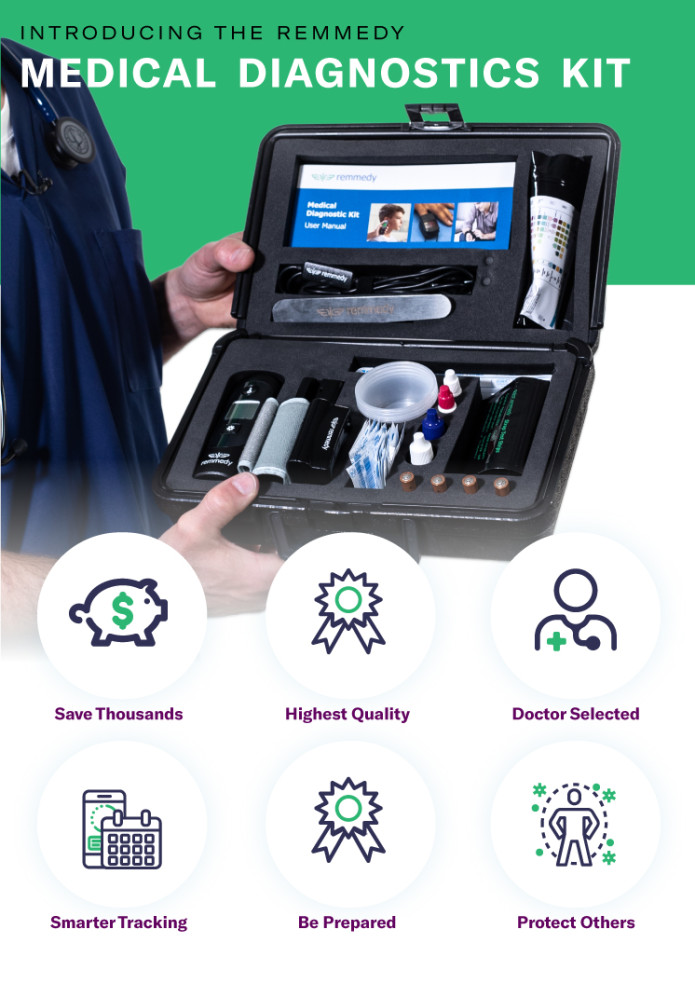 The Remmedy Medical Diagnostics Kits belong in every home the same as a first aid kit or a fire extinguisher. 
Our world has changed. And this kit is necessary for us to adapt and change with it.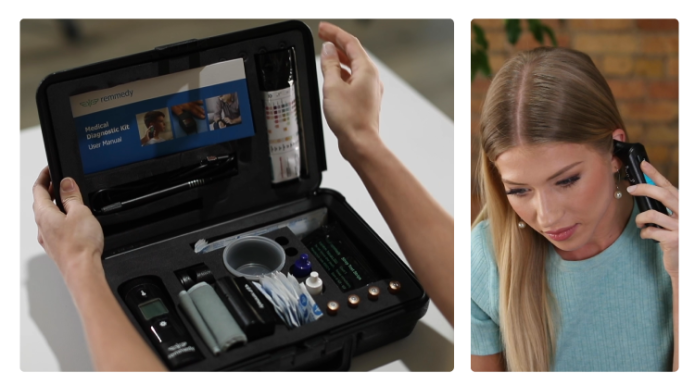 Telemedicine is here to stay
"Telemedicine" or "virtual care" is here to stay. It is now a core part of receiving health care for up to 40% of America's families, depending on where they live. Even deeper adoption is seen in many Asian and European nations. That's good on one hand: telemedicine is far more convenient, immediate and private. But it lacks critical medical information a doctor can collect in an in-person visit. Telemedicine, as it exists today, is little more than a conversation. And without vitals, labs and examination data, your healthcare provider cannot be as accurate or confident as they would like to be about your care across hundreds of health situations. They are then forced to either over-prescribe medicines you may not need or they must send you to be seen at an Emergency Room or Urgent Care clinic—even when they are pretty sure you are going to waste your money.
The Remmedy Medical Diagnostics Kit helps your virtual clinician to be far more accurate and much more certain, saving you thousands of dollars and assuring you uncompromised quality of care.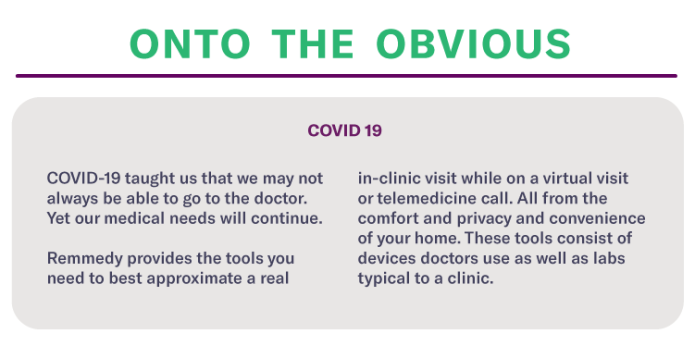 Digital Blood Pressure Monitor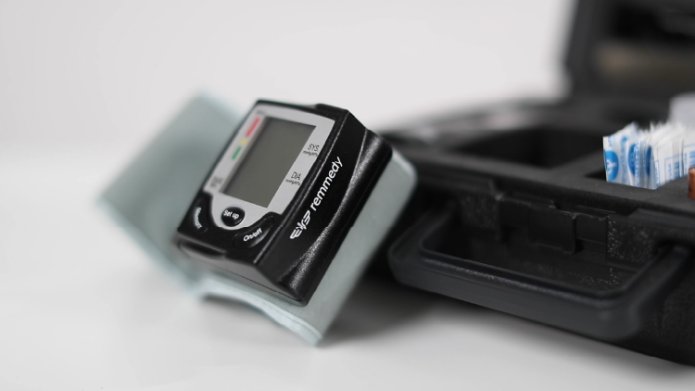 Thermometer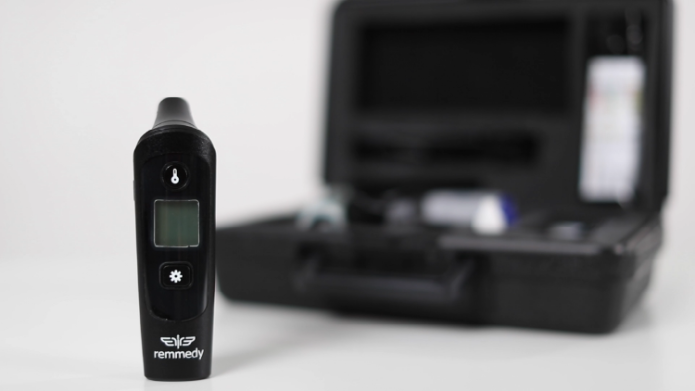 Urinalysis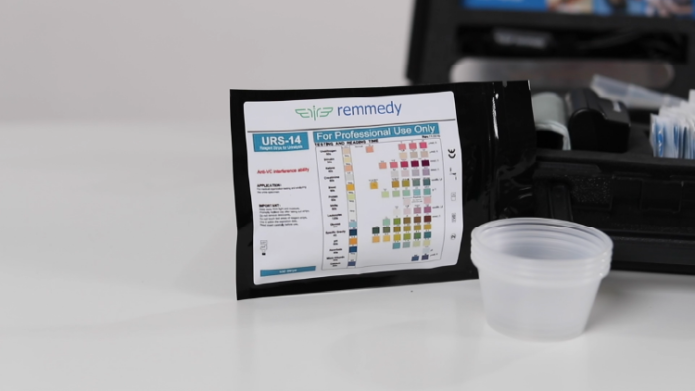 Fingertip Pulse Oximeter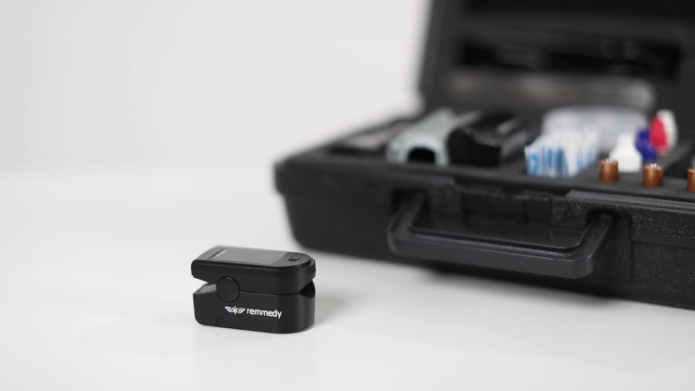 Strep Test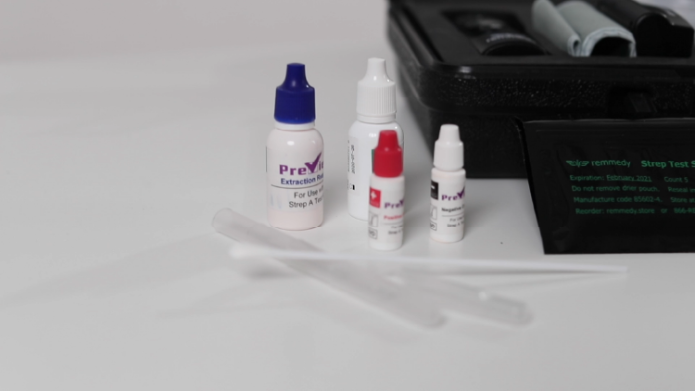 Digital Otoscope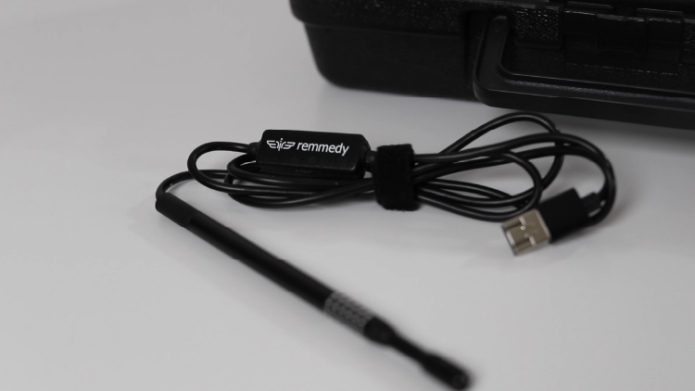 With the kit, you will be able to provide vital health measurements like a heart rate, blood oxygen level, blood pressure, or temperature, and lab test results such as strep or urinalysis, and medical images of inside ears, nose and throat or magnifications of wounds, rashes, bites or stings, bruises, acne, and a lot more.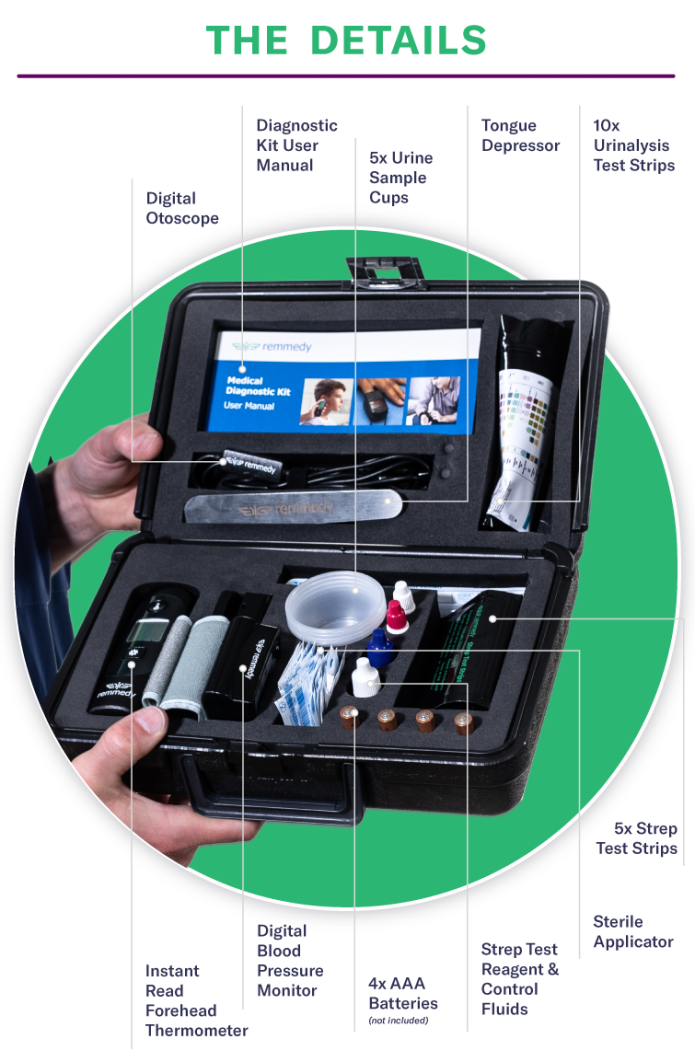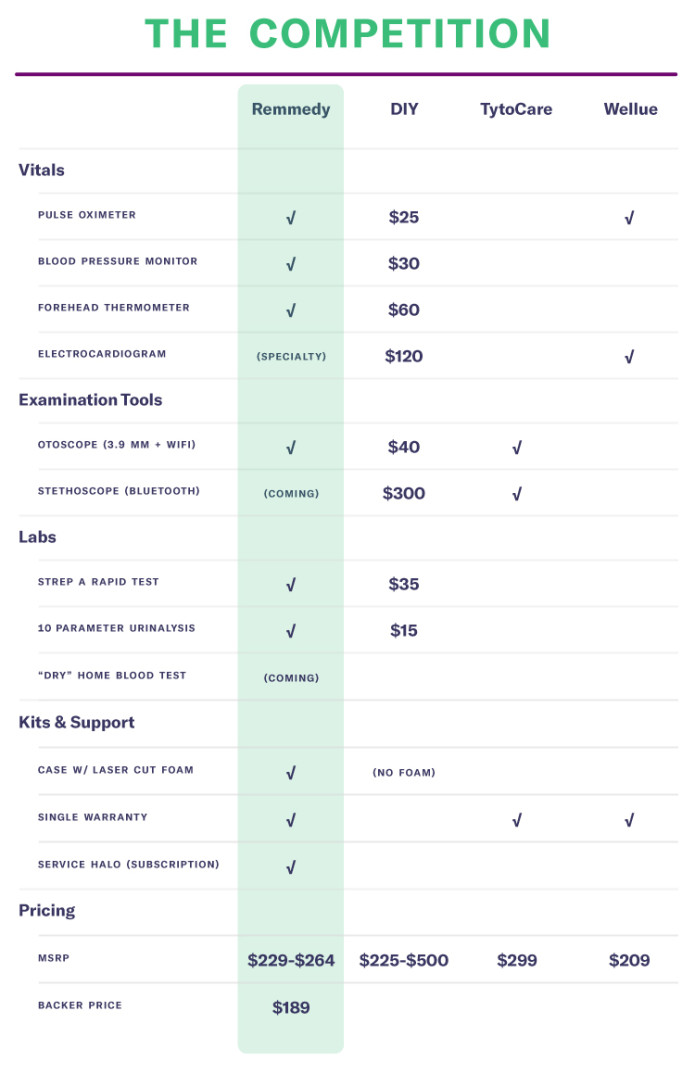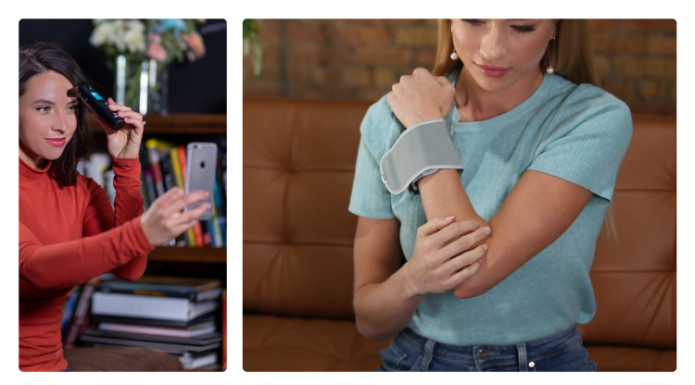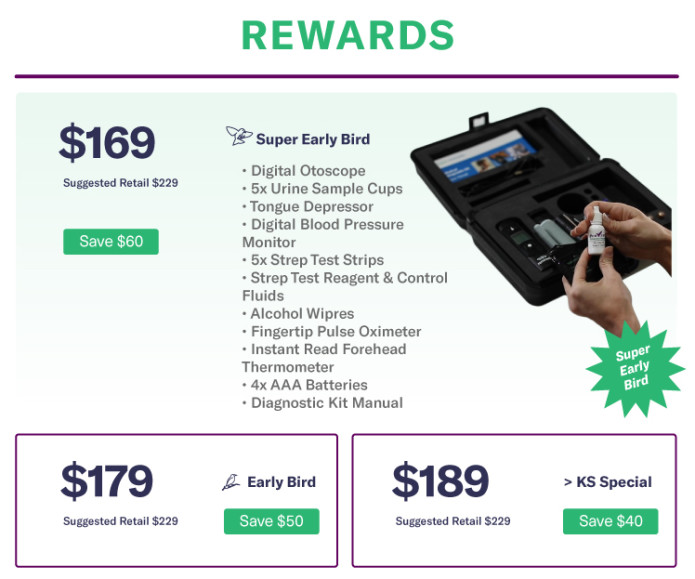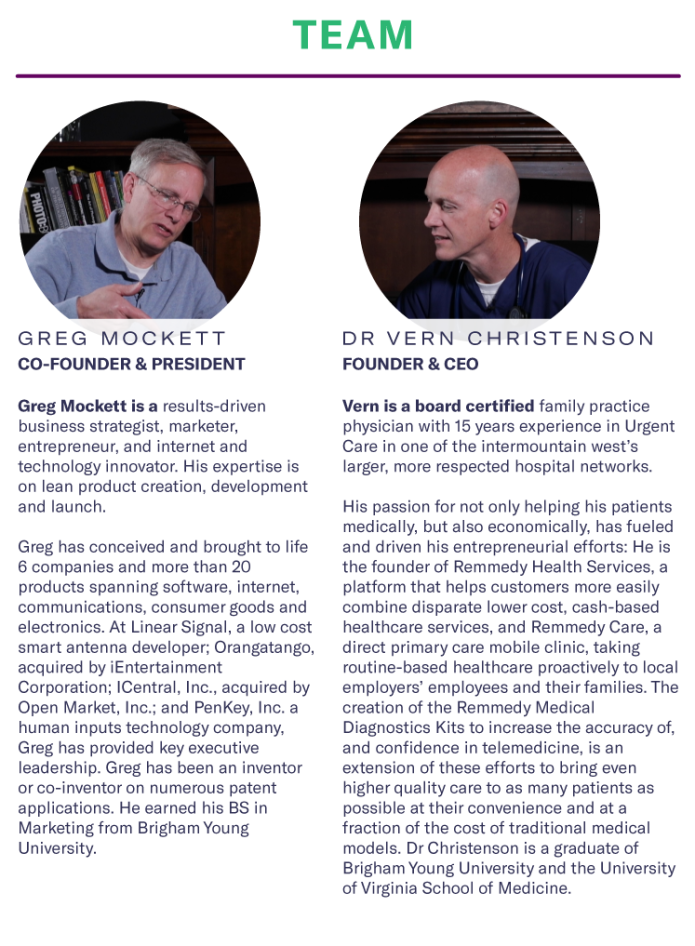 Hi. I'm Dr Vern Christenson.
The lockdowns under COVID-19 closed down my patients' access to my primary care clinic and my ability to treat them. Going without primary care can be dangerous. It covers 90% of all your encounters with the medical industry. 13 percent of these missed appointments will become expensive acute and chronic care needs if not addressed right away. And the other 87 percent? Well they involve quality of life concerns like pain, mobility, illness, and well . . . just living. You can't just skip those!
But the lockdowns only highlight an already existing and growing healthcare access problem. If you thought waiting 12 days for an appointment to see a doctor for 7 minutes is bad today, just wait until we feel the full impacts of a 55,000 to 120,000 doctor shortage coming in the next decade as boomer doctors  continue to retire and are not replaced. Virtual care unclogs ERs and Urgent Care clinics and even doctors' offices for you when you really need to visit.
And then, there is the insane cost of healthcare which now takes 1 out of every 4 dollars in household income. 
We need to make some changes.
One answer is telemedicine. Virtual care—especially if it is more than just a conversation—can dramatically reduce costs and prevent exacerbation of conditions by offering prompt access to quality, lower cost care. The Remmedy Medical Diagnostic Kits help you take fullest advantage of this lower cost platform. It often costs less than half of an in-clinic visit (on some health plans, it is even free!), can usually happen same-day, and can often provide answers to scary medical questions that relieve worries and prevent wasted medical spending. And it survives virus lockdowns and fits perfectly within ongoing social distancing requirements.
The only problem is that telemedicine as we know it was not designed to provide real medical care. Telemedicine professionals are sort of "flying blind"; they have almost none of the scientific data points they would gather in-clinic. So, they cannot confidently diagnose or treat a broad range of common primary and urgent medical needs. They wind up telling you to go to an expensive ER or Urgent Care clinic anyway—just to be safe—even when they are pretty sure you don't need to go. Or they feel it necessary to prescribe a medicine you may not need—just to be safe.
This is where the Remmedy Medical Diagnostics Kits come in.
What if you had the tools in your home to  easily and quickly provide an online medical professional with the vitals, examination data, and labs they would most often collect in-clinic?  
The kit helps you to provide vital health measurements like a heart rate, blood oxygen level, blood pressure or temperature, and lab test results such as strep or urinalysis, and medical images of inside ears, nose and throat or magnifications of wounds, rashes, bites or stings, bruises, acne, and a lot more.
Closing the gap between telemedicine and in-clinic medicine is not only inevitable, but imperative. It will save you time, money, and worry. It will offer you improved privacy and convenience in addressing up to 90% of your daily medical needs from the comfort of your home. And, of course, it will allow you to get actual "clinical care" during another viral lockdown or your next virtual visit.

Why Back Remmedy?
We need your help to aggregate orders that will help us negotiate priority with the factories. By purchasing in bulk and skipping the middleman, we are able to provide the kits to you at a far better price.  And your backing will help us with on-going kit and service improvements.
Besides saving money and improving your personal or family health care with the Remmedy Medical Diagnostics Kit, you get the satisfaction of knowing you are helping to reshape healthcare.
Remmedy is already working on a low-cost bluetooth-enabled digital stethoscope that we hope will cost less than $35 retail (probably half that to our backers) as the current offerings are $300 to $4000 and wholly unaffordable for the general populace. This will greatly expand the virtual doctors' ability to examine the heart, lungs and gut. When this has been manufactured, cleared by the FDA and becomes available (for your purchase), we will ship the stethoscope with a new laser-cut foam so that it fits perfectly into your existing Remmedy Medical Diagnostic Kit. 
We are also researching in-home, finger-prick blood testing (similar to how a diabetic might do a home glucose test) that provides a broad spectrum of health markers to assess organ function. And we are developing a cost-effective means for managing specialty labs and equipment through the mail, for lower cost incidental, short term, and long term diagnosis and care. And as a Backer, you will of course get exceptional pricing on all of it. Loyalty is always rewarded with Remmedy!
Our Cool Factor
Remmedy is doing what should have been done a long time ago—putting proven, affordable, FDA certified, easy-to-use consumer medical devices and labs together in a single kit. And we are doing it with a focus on both manufacturing and medical quality, and on reliability and affordability. This has never been done well with other partial providers "pillaging" consumers because its "medical" and they can charge more. Extending the clinic into your home by having labs and examination supervised real-time by virtual care providers, has never been done before. The kitting keeps the devices and labs organized and protected and ensures they are easily found and in working order when they are needed. Surprisingly, this too has never been done before. And our services halo will help you keep your labs and batteries current. Also . . . you guessed it . . . never been done before.
Please back us today and help us change virtual care into quality clinical care.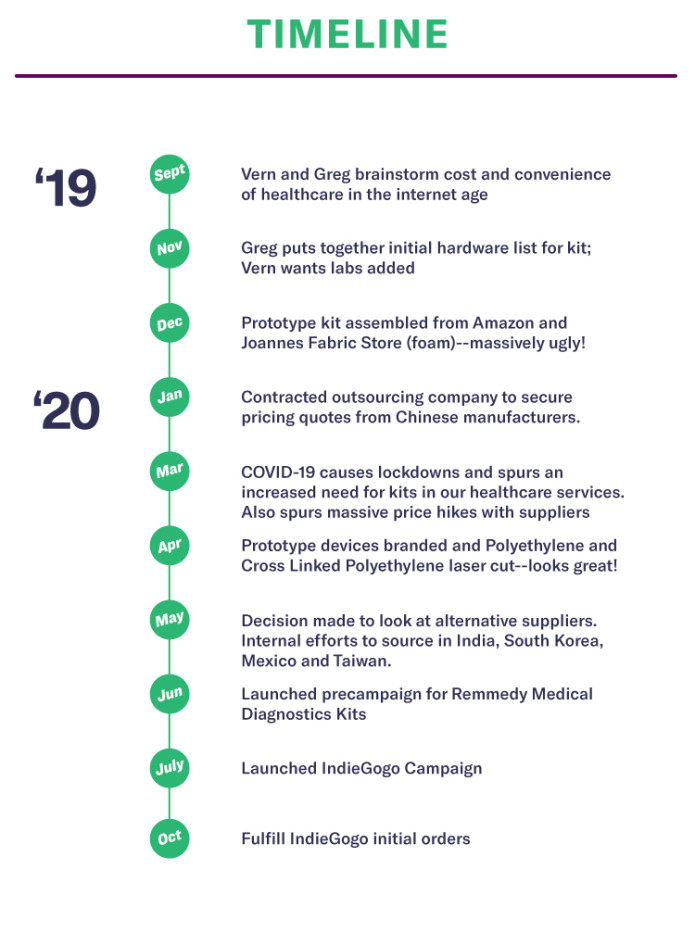 Risks and Challenges
Timeline Risk
Due to COVID-19, sourcing can be problematic. Factory orders currently exceed production 60 to 90 days for some devices and labs (lab manufacturers have almost all refocused on producing COVID-19 tests). We are actively creating multiple distinct sources for kits in different geopolitical environments, with a focus on Taiwan, which is relatively little impacted by COVID-19 and is not in a trade spat with the USA.
Volume/Pricing Risk
Several of our devices have seen unprecedented pricing volatility during COVID-19, especially Pulse Oximeters (from $10 to $50) and Forehead or Scanner Thermometers (from $20 to $100). They now appear to have stabilized, so the primary risk is not whether a backer will have paid enough, but rather whether that the backer may have over paid. This potential is antithetical to Remmedy's purpose and mission and we will do all we can to mitigate it. It is our objective to help people economically with their healthcare. So, our kits are already priced well below market value and the backer should still get an amazing deal.
In the event, however, of a crazy plummet in pricing of key devices (thermometers and oximeters), Remmedy will create a credit on future products (our future digital stethoscope or lab/battery/supply refills, etc).
Manufacturing Risk
This is minimal. All factories have been producing these devices and labs for more than a decade. They are well proven in the marketplace and enjoy some volume or scale production advantages. We are also multi-sourcing. Short of some calamitous force majeure, there should be no manufacturing reason the backer does not take timely delivery of quality products.
FDA Clearance Risk
All of our devices and labs are FDA cleared (the digital otoscope may be an exception which we are working on). Remmedy will need to work with the FDA on several issues. We do not anticipate any regulatory impediments regarding the devices. The labs may be problematic as even though they are cleared, Class 1 they are intended for laboratory or clinic use only. Remmedy does not advocate consumer use of the labs without clinical supervision via telemedicine. Technicians can confirm labs were prosecuted in a clinically valid way using live or recorded video—thereby extending the lab into the home. This is new territory, but one that is essential to creating greater value, accuracy, and affordability in virtual care and we believe that the clinical supervision standard should exceed some in-clinic procedures using the same exact tests.
And any case, these are challenging times, and the threat that virtual care may intermittently become your only care warrants exceptional treatment from the FDA. But we are not the FDA. Further, there are other certification bodies around the world that we will want to address with international sales. Until then, the Remmedy Medical Diagnostic Kits do not diagnose or treat or cure any medical condition (these are why we have doctors!), they only provide a means for collecting critical input data for virtual or remote medical professionals to consider.
Team Risk
Remmedy has key partners for the management of overseas manufacturing, assembly and shipping. We will develop multiple import management relationships sourcing from multiple end factories to prevent any one source from creating challenges. With unexpectedly large campaign backing, we will explore onshore contract manufacturing in the USA.
Dr. Christenson offers medical and telemedical expertise in scrutiny of products and their medical viability. See bio above.
Greg Mockett offers management, contract, legal and business expertise to insure both supply chain and backer relationships are kept well.
 
Accountability
Remmedy will keep all funds not consumed in promotion, transaction, and platform costs related to the execution of the crowdfunding, in escrow. If for any reason, Remmedy will be unable to perform its obligations to deliver kits to backers, the full amount of remaining funds will be returned to our backers.
Refund Policy
You are free to cancel your order at any time before it is fulfilled and this can be done via your IndieGoGo backer tools. We will send you an email letting you know when we are about to fulfill your order. This will be your last chance to *cancel* your order and receive a full refund. After this notice, your refund will be limited to product defect issues which will be resolved by your returning the product (or defective parts) to us—on our nickel—and our promptly shipping replacement(s).
 
Shipping
Remmedy is committed to the health of your body and your wallet.
*All* shipping, therefore, whether domestic (USA) or international, will be charged *after* the campaign. 
We have worked very hard to pack a lot of value into the kits for as little cost as possible to our backers. Global ocean or container freight has gone up 25%, but that may reflect $0.25 per kit. Domestic shipping rates, however, have tripled since February due to uncertainty, added safety measures, and probably a little opportunism brought on by Covid-19. We don't know what the shipping rates will be in November 2020 when we plan to ship.
Further, embedding shipping costs into campaign pricing does our backers an additional disservice. First, when free domestic shipping is offered, and full international rates are applied after the campaign for the same perk level, this means international customers are paying for domestic AND international shipping. Second, when shipping is charged within the campaign pricing, several partners take a percentage of the shipping charges (up to 28%*) because their fees are based on gross campaign revenues.
     For example, if domestic shipping costs are $15.00, we would have to inflate perk pricing by $19.20 to offer free domestic shipping.
By 1) our removing any domestic shipping cost allowance from our perk pricing, and 2) avoiding in-campaign surcharges, we can offer you the lowest shipping cost—after the campaign. We will send you an email *before* fulfilling your order detailing optimized shipping and tax charges particular to your perk delivery. THEN within a 7 days of this notice, you are free to make the decision that the shipping and tax (if relevant) costs are too high or not. Within that notice period you can cancel your order for a complete refund or pay and receive your kit. See Refund Policy.
For your reference, current domestic and international shipping rates including all duties, GST, VAT and sales taxes to several countries in EU, Asia, Africa, South America, India and Australia shows lowest rates between $20 and $50 with a median of about $28 for a 3 lb package. Domestically (USA), rates are floating around $15 to $20.
*(IGG platform fee 5% of Gross, Marketing firm 15% of Gross, Credit Card processor 3% of Gross, IGG reserve requirement 5% of Gross = 28%)
Environmental Commitments
Long-lasting design
We do not manufacture our own devices. Thus consideration for certain environmental and sustainable goals largely is subject to our buyer position leverage.
We have packaged all of the devices into an XLPE, closed cell foam (a medical-grade that can be sterile wiped as needed) with relatively tight cutouts for each device. This protects them when not in use so that they are not subject to damage like devices left loose in a drawer.
We have a battery check scheduled into our program that encourages rotation and replacement frequently to prevent the potential for corrosion within the device, but primarily to ensure the device is always ready for use when needed.
We encourage the cleaning and responsible stowage of the kit in a safe, controlled temperature environment.
With larger order volumes, we will create competition among manufacturers toward longer life (among other goals.)
Reusability and recyclability
Our early designs for branding called for white print on black plastic. We will look at reversing that branding as black plastic is not recycling friendly.
Because our kits are already in protective cases, we can minimally protect them with natural colored card-stock between each kit rather than boxing to ship in cargo.
We are considering direct print onto the cases to eliminate papers and glues
We are considering making the User's Manual digital with a QR Code to browser-based pdf assets and video resources. If our users object to this, providing us market feedback, we will look to print using sustainable or recycled papers and safe inks and glues.
Environmentally friendly factories
We will look for ISO 1400/1401 and ISO 20400 where possible. Our first priority, of course, will be on the quality and accuracy and durability of each device and whether these meet certain medical reliability and certifications.
Sustainable Distribution
We will use all sea cargo to US/CAN ports. This may extend fulfillment times a little, but should cut huge costs and pollution associated with air freight.