REMODO X – finally a NICE remote for Raspberry Pi | An app programmable BLE remote for Raspberry Pi (Supports Kodi, OpenHab, Home-Assistant) & much more
With the contribution from dedicated developers around the world, Raspberry Pi has become a popular gateway for home automation and media centre. However, the existing products used to control Raspberry Pi all lack aesthetics, with some even requiring users to control via a wireless keyboard, air mouse or even PCB boards with IR receivers, creating a user-experience that is far from perfect. 
As a result, we had come out with the idea to create Remodo X, an elegant remote controller designed specifically for Raspberry Pi that can be programmed by a mobile app via Bluetooth connection – giving users the ability to control their smart living and in-home entertainment just with a click of a button.

Control Your Raspberry Pi Home Automation Projects
Supporting open source software such as OpenHAB and Home-Assistant, the Remodo X allows users full control over their entire house's lighting, sound system, air conditioner and much more with just 4 buttons to trigger any scene control via HID scripts – all programmed through an user-friendly and intuitive mobile app.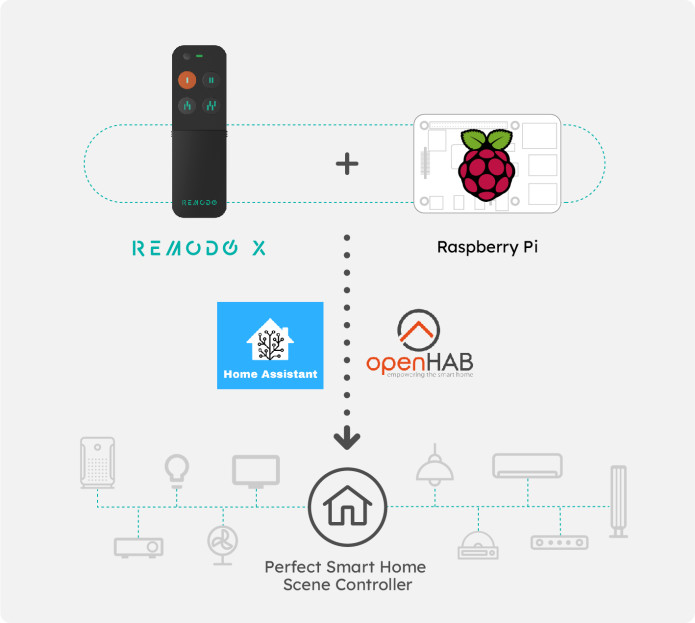 Support Home-Entertainment
Remodo X supports users to easily control Kodi as a media centre and run applications like YouTube, Netflix, Amazon Prime, Spotify and other OTT software, giving users the ability to play, pause, fast-forward, and rewind to watch at their own pace.
Support Social Media
By programming the buttons to mimic HID commands on your smart devices and make browsing social media platforms convenient and effortless, such as Instagram, Snapchat, Tiktok (…..and Shhhhh even Tinder), to scroll up and down, left and right, like and share with the touch of a button.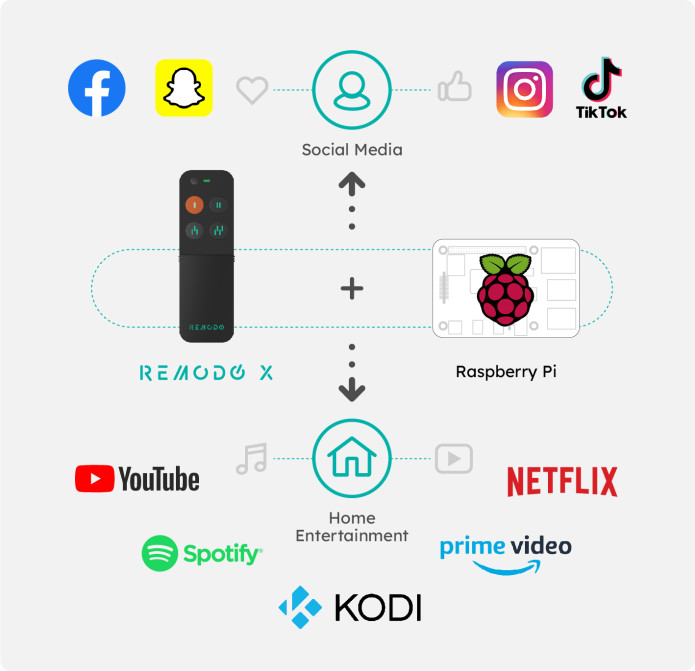 Easy to Set-up
To set up the Remodo X, simply pair it to the Remodo app on a smartphone or tablet. There are built-in presets in the Remodo app, making it quick and easy for users to configure the remote. A combination of short press and long press allows for 8 different types of scenes.
Find Me Buzzer
Lost your Remodo X? Don't worry! The remote is fitted with a built-in Find Me function. Simply use the app to activate the buzzer and locate the Remodo X.

Beautiful Design
With 4 simple buttons, supporting 8 keys with single press or long press. It comes in 2 colors – Gun Metal Grey & Orange.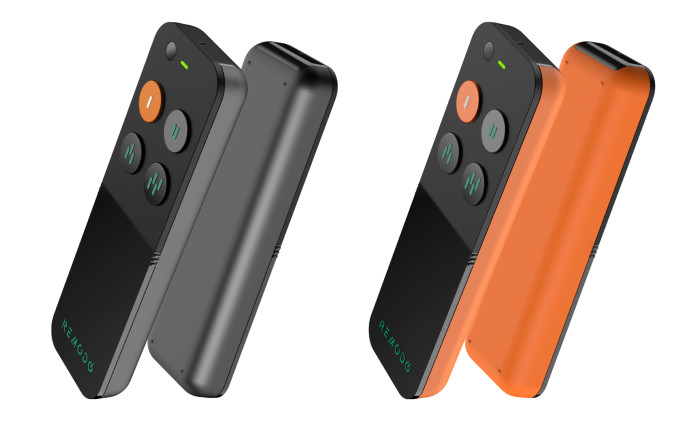 Presentation Remote (Clicker)
In addition to a normal clicker, Remodo X can have specific IR key for projectors (e.g. Freeze) to be programmed. This is a sought-after feature for lecturers / trainers when logging into various cloud services (protecting password privacy).  An unique feature that other clickers simply don't have.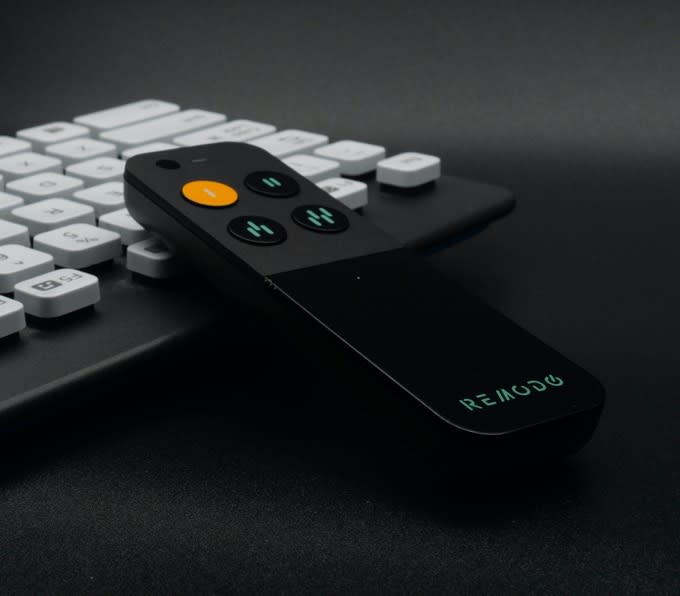 Universal IR Control
Remodo X can also dub as a simple replacement Infrared remote controller and it supports over 6,000 branded devices including TV's, projectors, STB, room-based A/Cs, Dyson fans, A/V receivers, sound bars, and many more.
GitHub Page for Developers
A GitHub page for supporting popular Raspberry Pi smart home projects such as open source platforms like Home-Assistant, OpenHAB and Kodi, etc. We have already started some work in this and this will be released – updated in our website as the project moves along.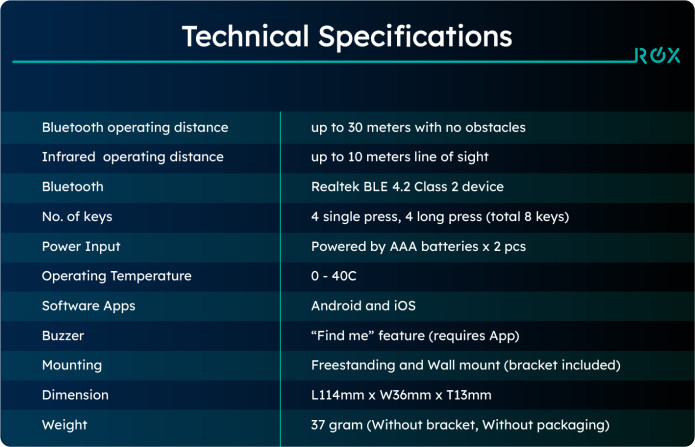 How We Create Remodo X
We began this journey in 2019 with a mission to create an elegant remote controller designed specifically for Raspberry Pi. 
This idea was born after we conducted a survey on the market and CES 2020. After that, we made dozens of designs, prototypes and began tooling in order to deliver the best remote controller, with great appearance and also an aesthetic feel to our customers. Our programmers have worked so hard on Bluetooth connectivity firmware and developing apps. After almost a year, we are excited to present to you our elegant Remodo X and dedicated mobile app – making your smart home projects and in-home entertainment more enjoyable.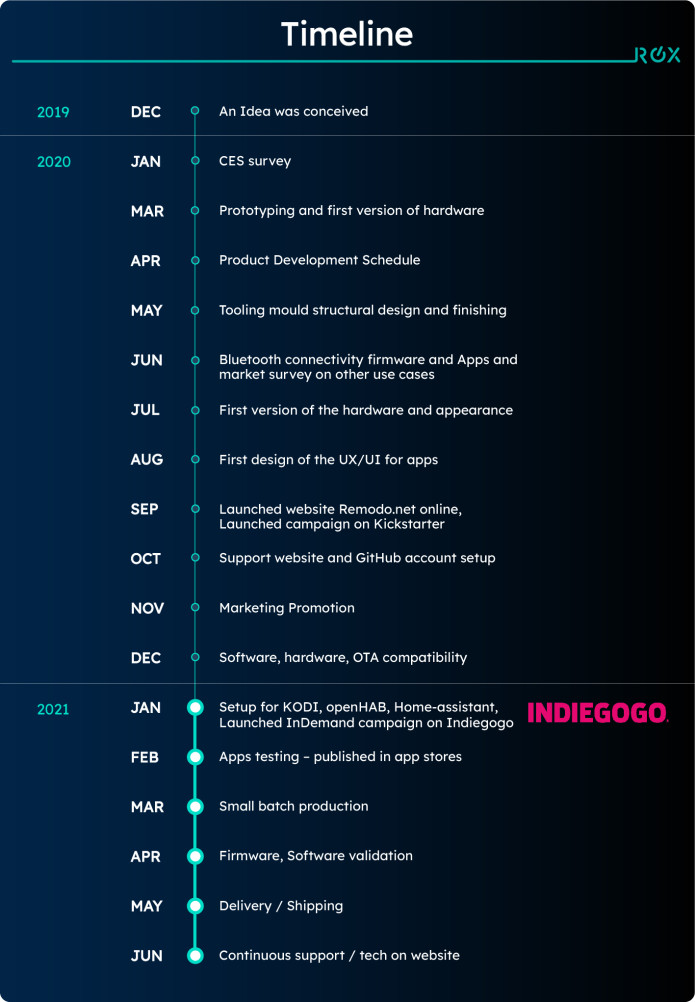 Remotec Technology Limited was founded in Hong Kong in 1988 and has been specializing in designing, shipping home automation and remote controllers. With clients from all across the globe, our capabilities and innovations have kept customers satisfied for over 30 years. We launched our first universal remote in the 1980's and has yet to stop innovating since. 
We created this industry and now, we're ready to do it again! First time launching a crowdfunding project for the Raspberry Pi supporters. With your help and support, we will be able to begin production and bring this product to your home – making your smart home projects and in-home entertainment even more seamless and enjoyable.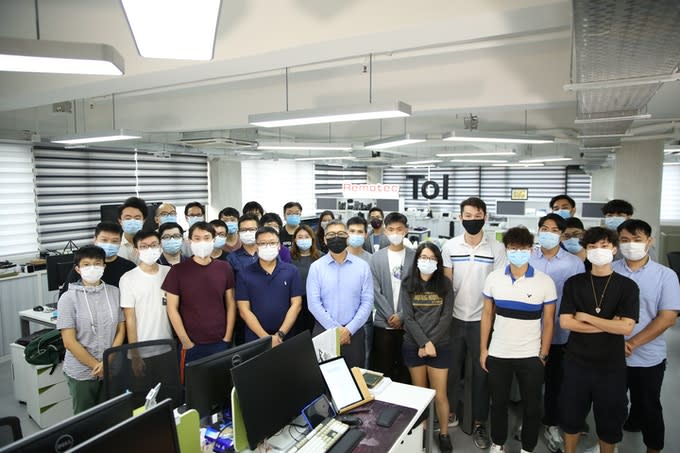 Media About Us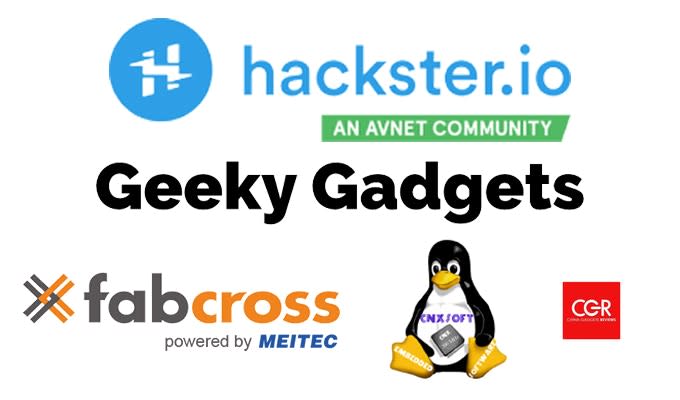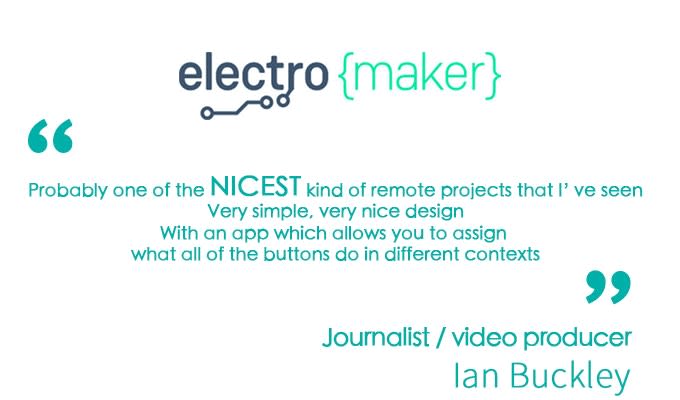 Check out the article and video from Electromaker
CES 2020 & Bluetooth Asia Conference 2019
The Remotec team has been featured and a part of numerous international technology exhibitions including CES 2020 and Bluetooth Asia Conference 2019, just to name a few. Moreover, Remotec CEO has also been a guest speaker sharing the company's philosophy and values.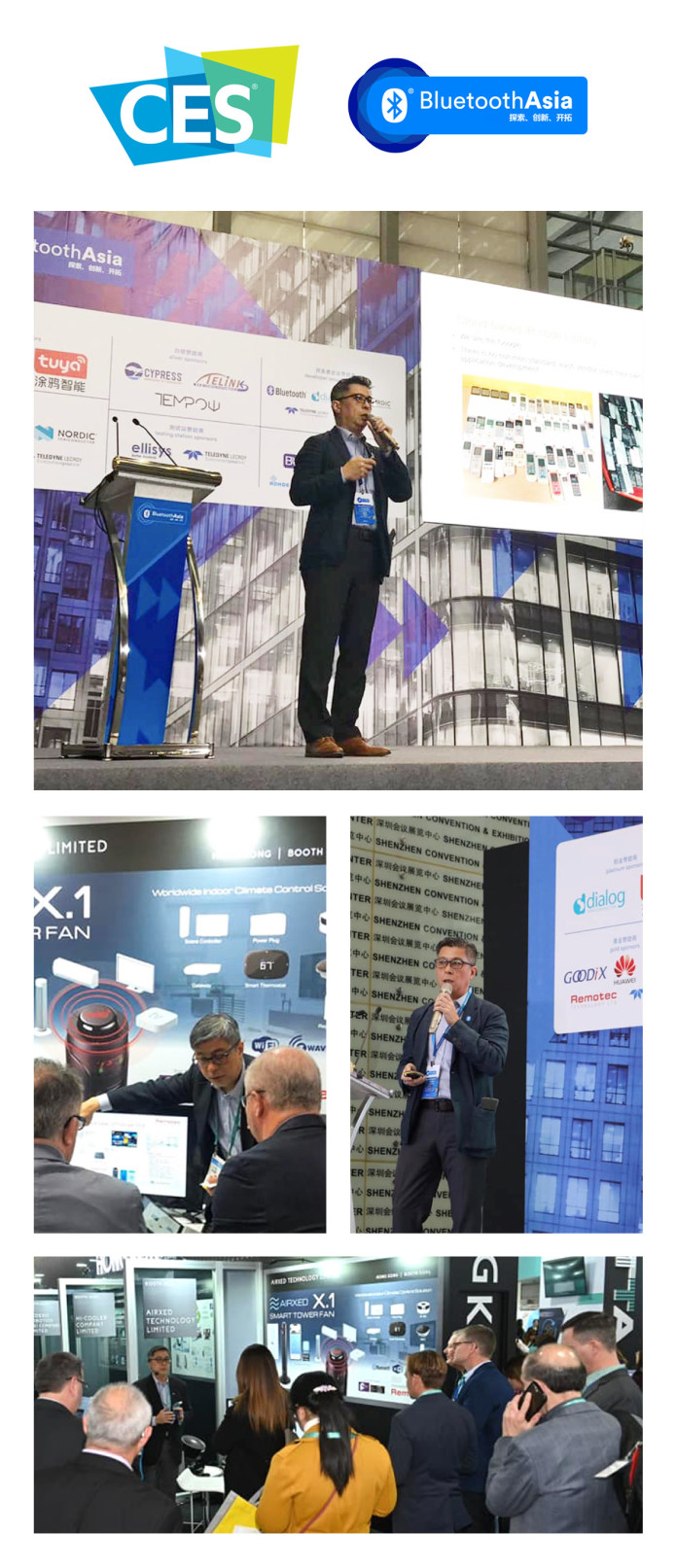 Please visit the remodo.net for more information.
Risks and challenges
With over 30 years of experience manufacturing remotes, the Remotec team is confident in delivering a product that functions as advertised and one that is up to a high quality standard. We understand the time and effort required to develop the perfect product and our goal is to deliver the best that we can.
However, unexpected delays may still occur, especially due to the current Covid-19 situation. Our biggest concerns currently are ordering of long lead materials for manufacturing and shipping due to limited freights, as many courier services are currently not operating at full capacity. In the instances where delays do occur, the entire launch timeline may subsequently be affected as well.
With the pandemic, the mailing and shipping prices have seen a great increase. The Remotec team aims to be as transparent as possible during the entire campaign, as well as shipping worldwide through registered air parcel that can provide reliable tracking.
Regardless, our team will provide periodic updates to the Kickstarter campaign, in order to keep our backers up-to-date with the latest information regarding the launch.