Revol Snax – Low-Carb, High Fat Bites | Ultimate keto snack: Decadent flavors, convenient packaging, and ingredients that love you back.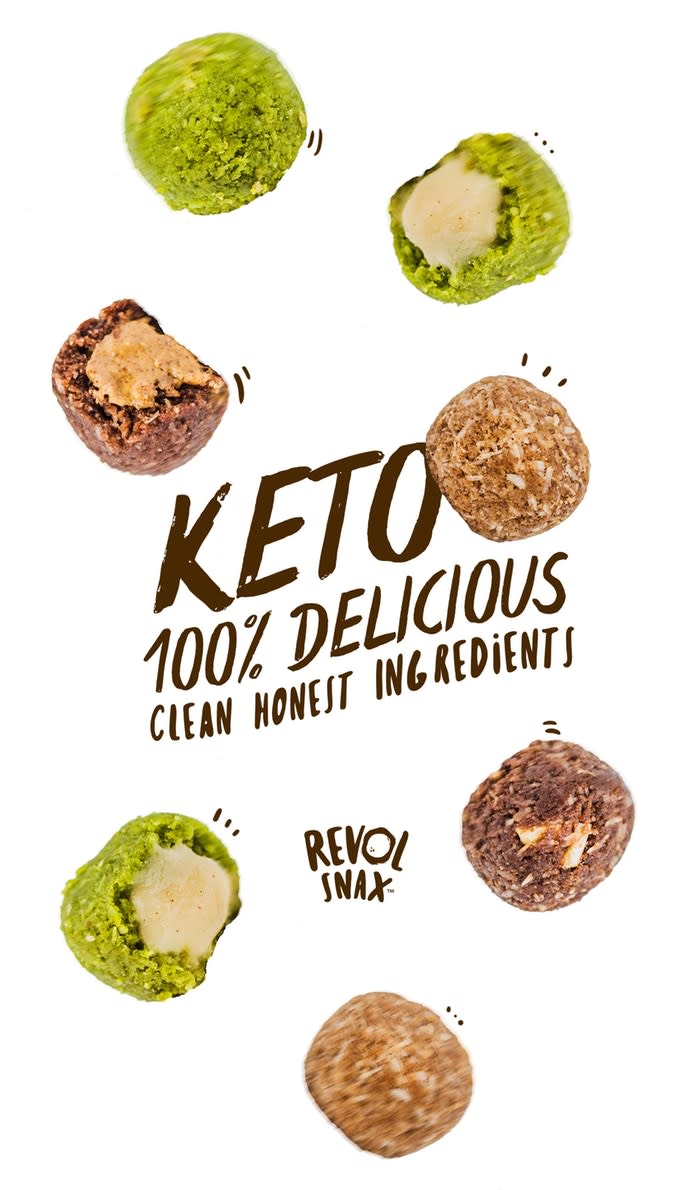 We started experimenting in our kitchen until we found something that met all our criteria. We share a passion for keto and want to help others… 
Meet Revol Snax: 
Delicious keto-friendly bites you won't believe have <1g sugar per serving. 
Our Bites have a "fat-fueled" mentality. They're packed with healthy fats from coconut and almonds to provide the ultimate form of energy. We developed them from the ground-up to be both functional and delicious.
With just 1g net carb per serving, these bites are a revolution in the snack world…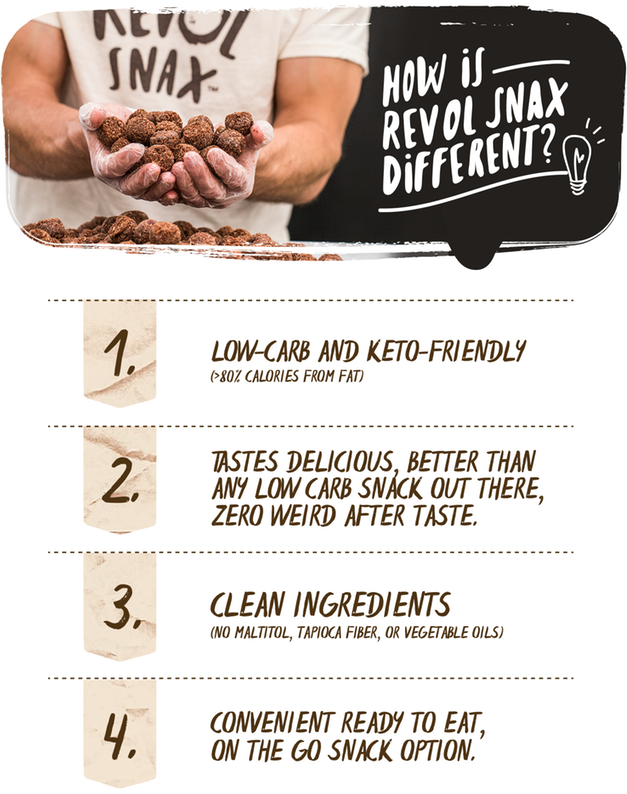 ………………………………………………………………………………………………………………………..
Keto: What to Know (for beginners) 
Keto consists of eating a low-carb, healthy fat diet. This shifts your body's primary metabolic fuel from glucose (or "sugar") to fat. 
When the body is using mostly fat for fuel (and glucose is low), it starts producing ketones. This is known as ketosis, which is the desired state for optimizing the benefits of a keto lifestyle. Ketones provide direct energy for your brain, while the rest of your body burns fat.
So…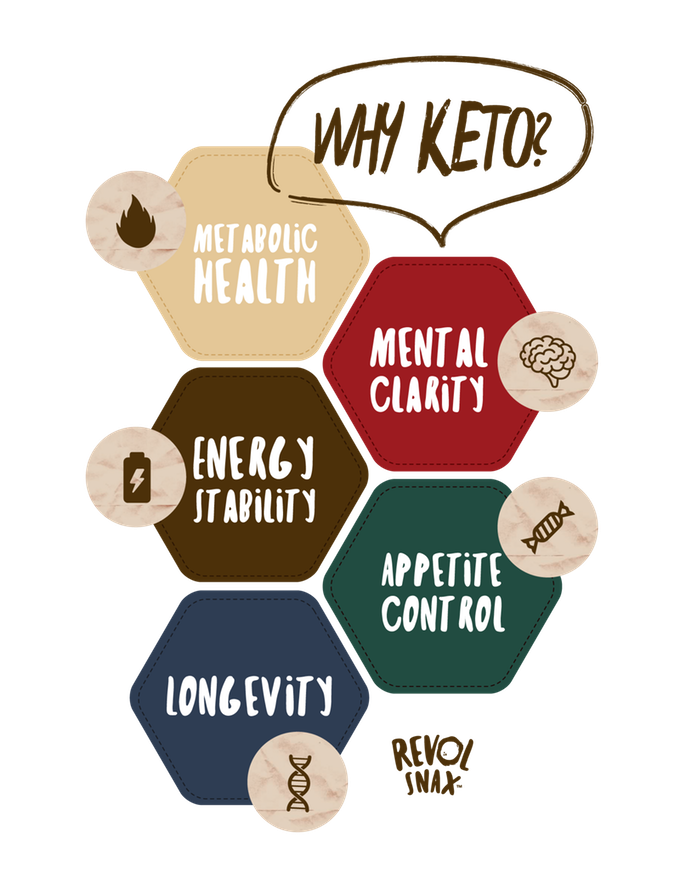 ………………………………………………………………………………………………………………………..
METABOLIC HEALTH: Keto trains your body to burn fat for fuel. This helps your body metabolize fat more efficiently in-between meals and use the energy that's already in there.
MENTAL CLARITY: Ketones provide direct energy for your brain and are a superior mental fuel compared to glucose. Most people experience an increase in mental energy when following a well-formulated ketogenic diet. 
ENERGY STABILITY: Fat is a more sustainable energy source than glucose. When your body is fat-adapted, you avoid volatile peaks/dips in blood glucose. Your body runs smoother with a steady energy supply. Say goodbye to "hangry" and post-lunch slumps!
APPETITE CONTROL: Ketones are believed to help suppress hunger signaling pathways. Ask any keto-dieter and they'll tell you it gives them the flexibility to eat on their own terms. It also makes lifestyle routines such as intermittent fasting easier to implement. 
LONGEVITY: Ketones have been shown to decrease inflammation and oxidative stress. Keto improves insulin resistance associated with aging. It also makes it easier to maintain periods of caloric restriction, which is known to increase lifespan. 
………………………………………………………………………………………………………………………..  
Enough already! What the heck are in these bites?!

Ingredients are so important to us. Our commitment is to use only trustworthy ingredients we can be proud of. 
Coconut is packed with MCTs (a special type of healthy saturated fat that drives ketone production for quick energy) and almonds are full of healthy monounsaturated fats. These are among the cleanest energy sources imaginable. 
Chicory root fiber is a non-digestible soluble fiber that has no impact on blood glucose. Unlike some fibers (like tapioca fiber syrup), chicory root doesn't get absorbed or digested as carbohydrate. This means it won't kick you out of ketosis. We subtract the fiber from total carbs when calculating net carbs. Bonus: Chicory root fiber is known for its prebiotic properties, especially good for the gut microbiome. 
Some food brands proudly boast "No Sugar Alcohols"–  we're not one of them. While we agree some sugar alcohols (e.g., maltitol) should be avoided, erythritol is one of the best keto-friendly sweeteners out there. Erythritol is a natural sugar alcohol found in things like pears, wine, and watermelon. It has no effect on blood sugar and over 90% passes through the body un-metabolized. So it won't kick you out of ketosis. We subtract erythritol from the total carbs when calculating net carbs. Bonus: it has anti-cavity properties.. good for the teeth!
Bottom line: These bites are made with high quality ingredients both your body and tastebuds will love.
Alright! Flavors.. What about the flavors?!?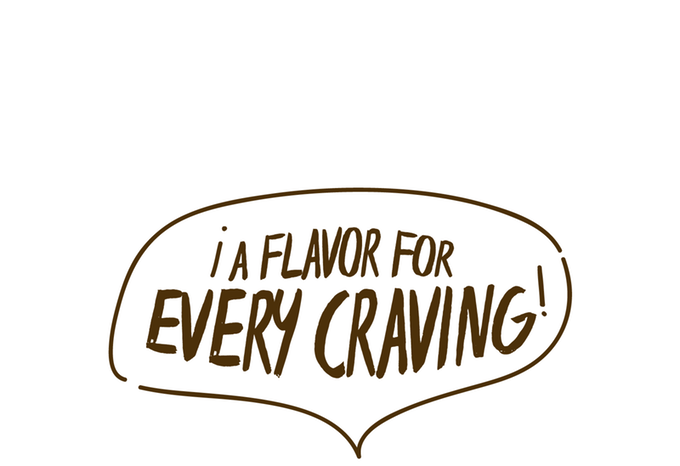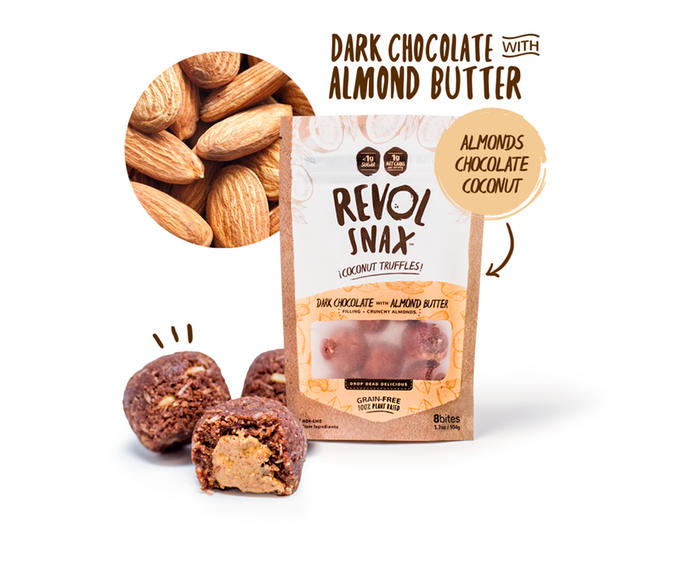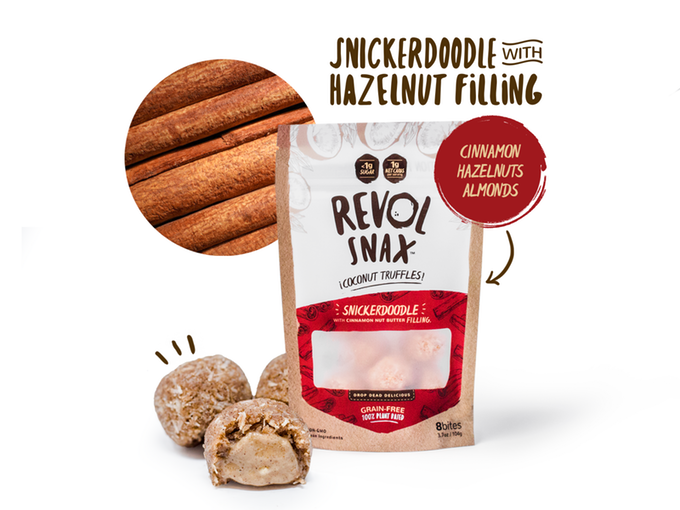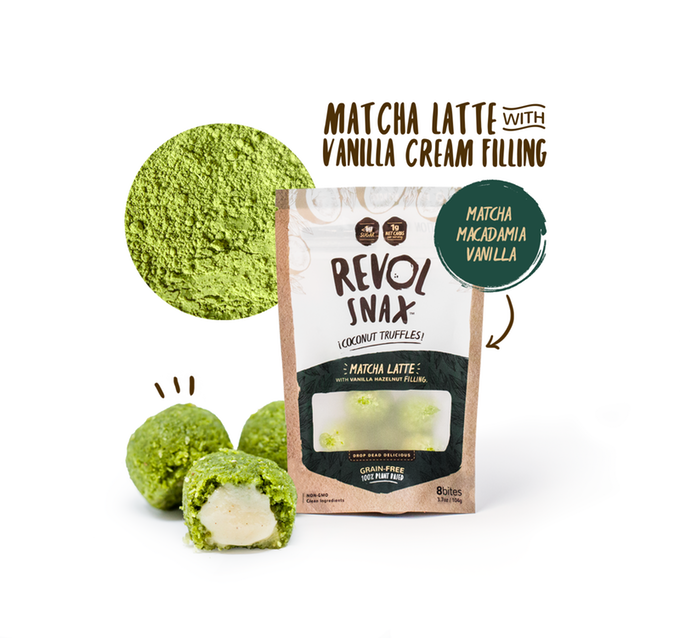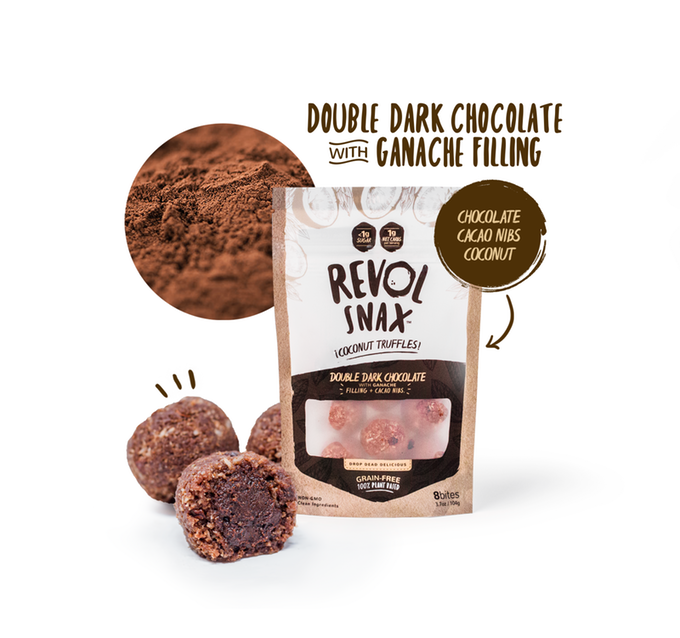 ……………………………………………………………………………………………………………………..
Rewards
Indiegogo orders will ship after all Kickstarter orders have been fulfilled, which we expect to happy by late February or early March 2019. Free Shipping inside the US! We will send out a survey later for you to choose which flavors you want. 
If you have any questions regarding the rewards, feel free to contact us at [email protected]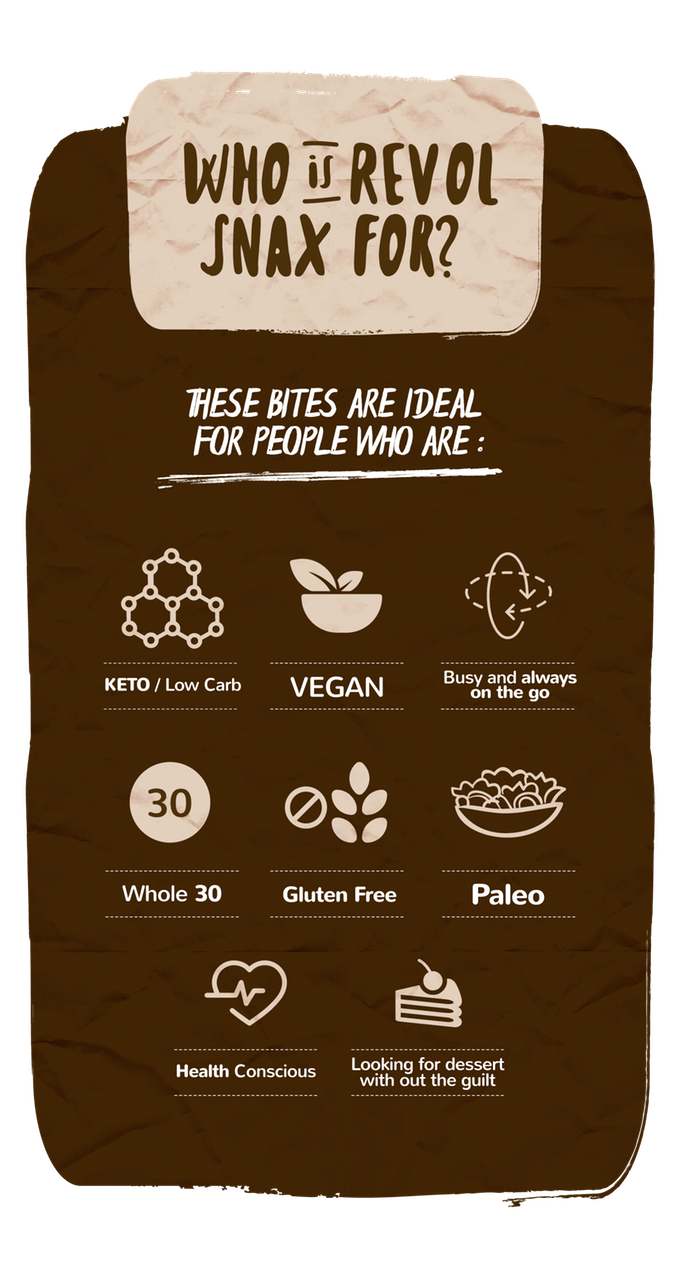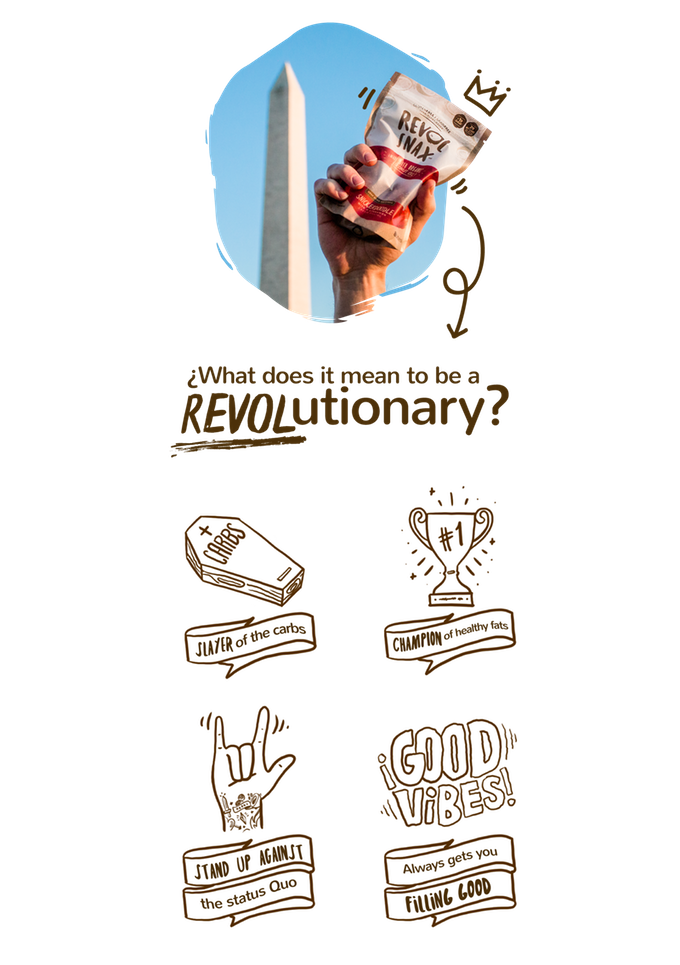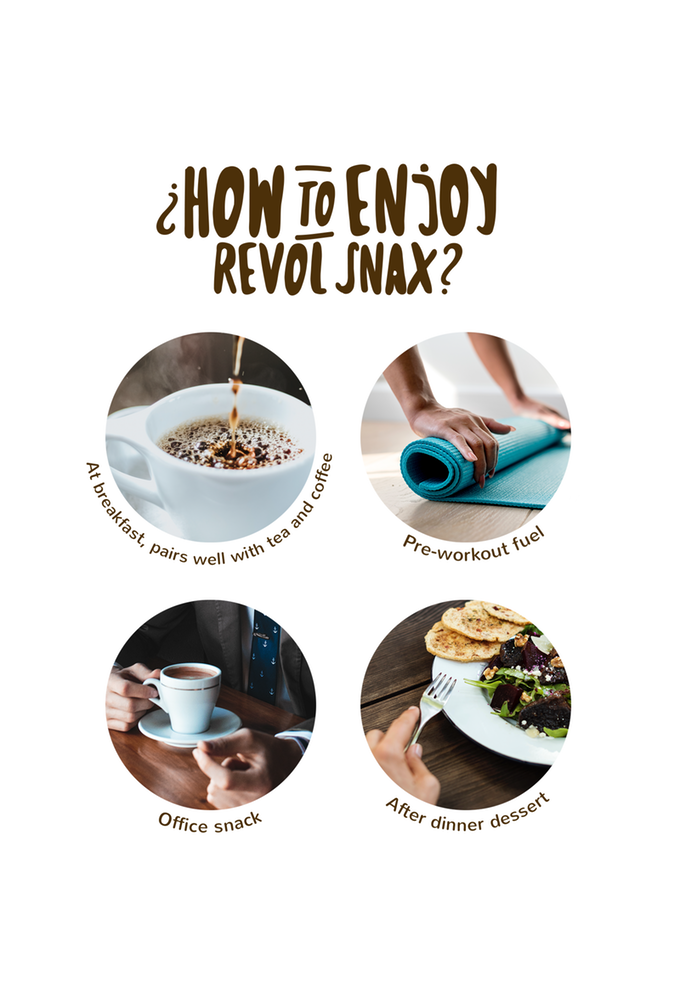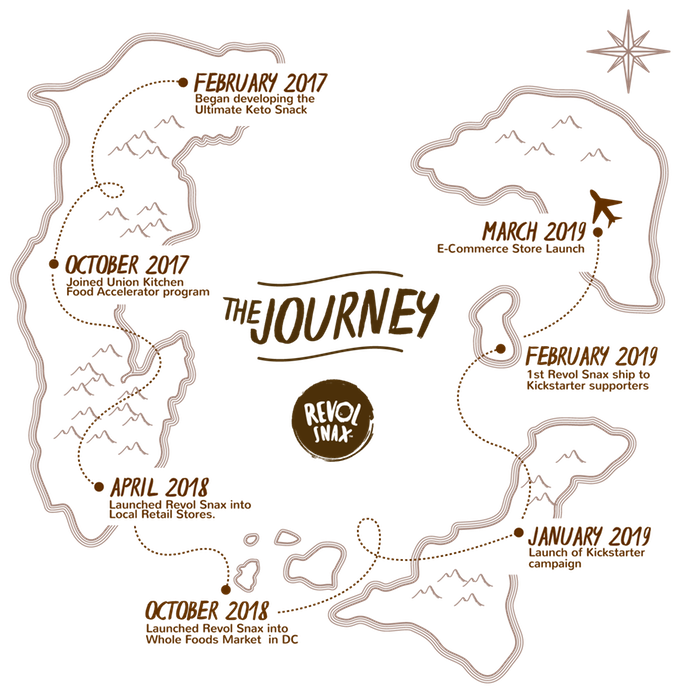 Our Kickstarter campaign (from Jan. 2 – Feb. 1, 2019) was a wild success with over 1000 backers. These funds will allow us to invest in packaging and materials so we can launch our online store!
After the campaign ended, people reached out to see if it's still possible to place pre-orders. We've partnered with Indiegogo to make this possible. Please note that Indiegogo orders will ship after all Kickstarter orders have shipped. We expect this to happen by late February or early March 2019. We will launch our online store as soon as all Indiegogo orders are fulfilled.
………………………………………………………………………………………………………………………..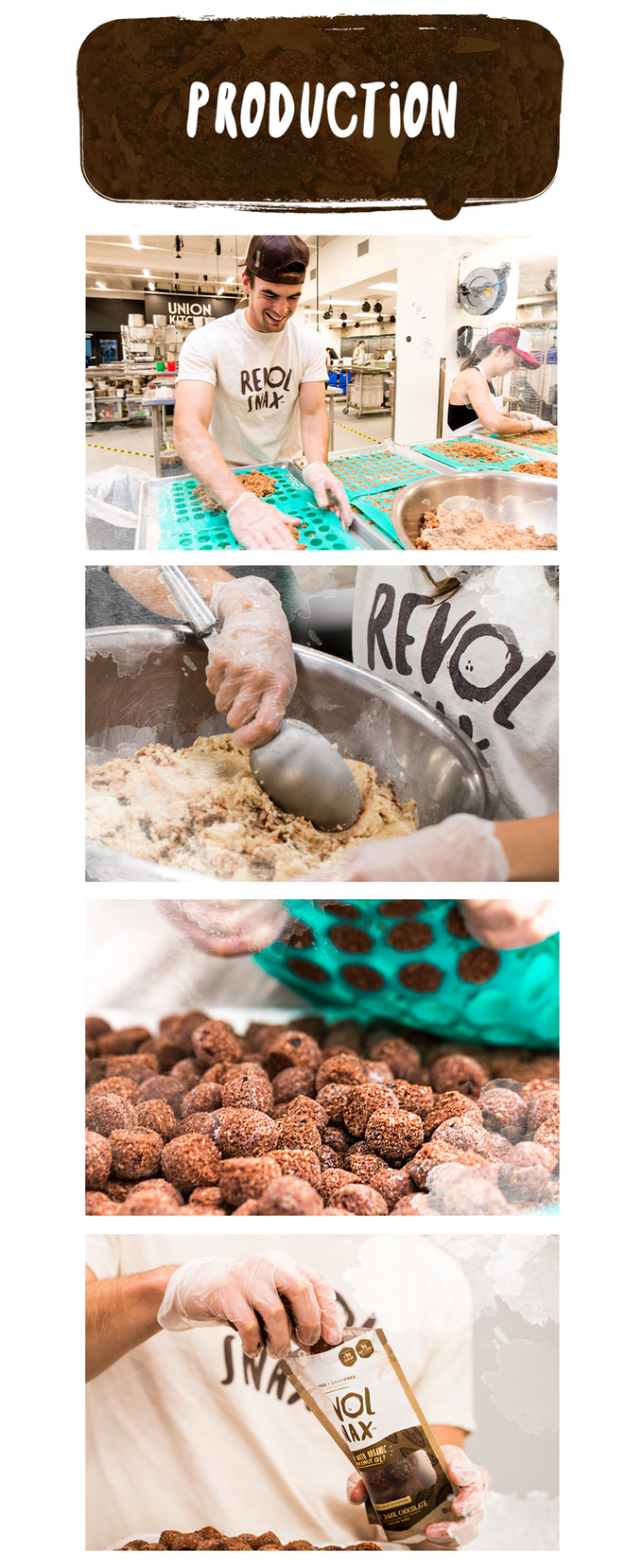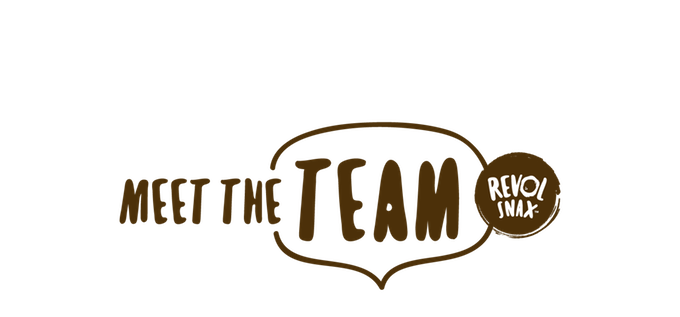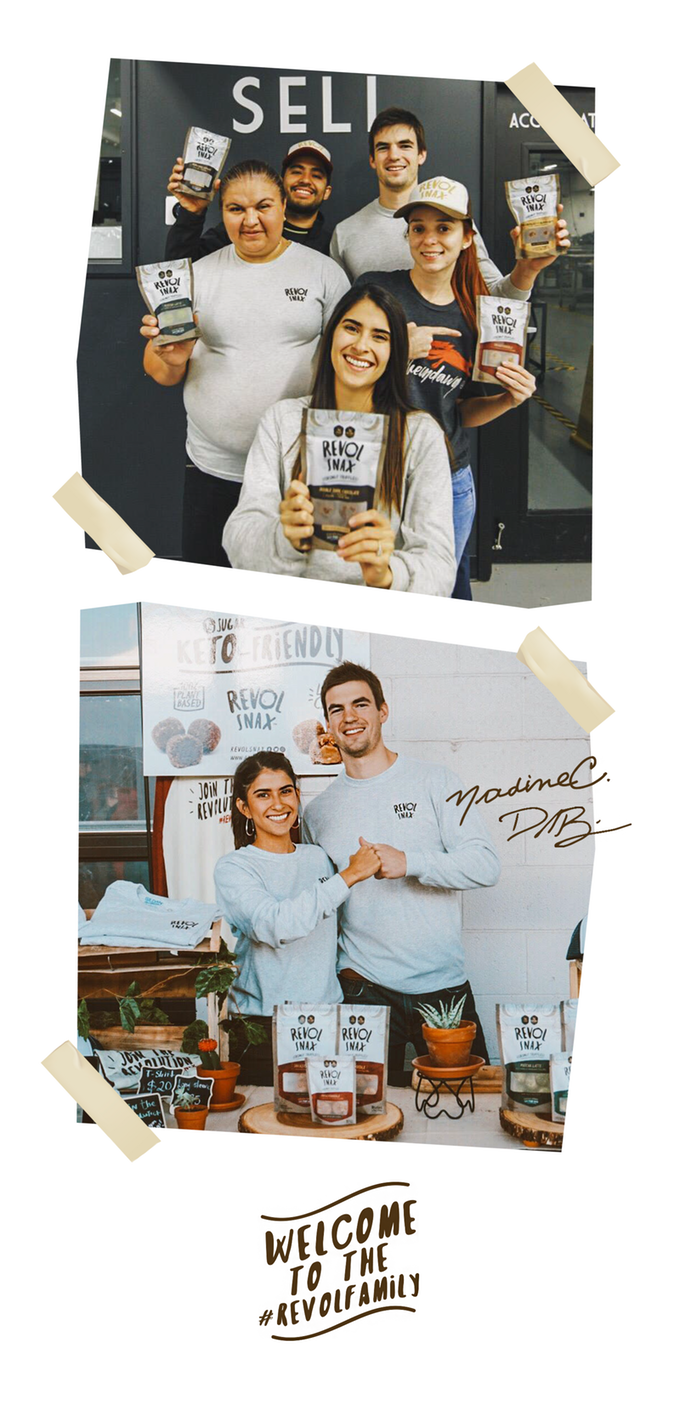 We (Dave and Nadine) are the co-founders of Revol Snax. We currently live in Washington,  D.C., where we met prior to founding Revol. Dave is a biomedical engineer and graduated from Carnegie Mellon University in 2014. He grew up near Toledo, Ohio and was an avid athlete throughout high school and college. Nadine grew up in Colombia (South America) where she was a cheerleader developed a zest for entrepreneurship. She graduated with a degree in industrial engineering and immigrated to the US in 2014. Together, we enjoy exploring new adventures, creating new projects, and innovating in the keto food space!
Risks and challenges
We're committed to making sure we can fulfill orders in a timely manner. Revol Snax production is already underway for our retail partners in DC. We've continuously improved the recipe to ensure our Bites taste great, are shelf stable, and shippable. We've sent samples all over the US and the feedback has been amazing.
Of course there are always things that can go wrong. Usually that has to do with a delay in obtaining ingredients or packaging, unexpected snow storms that slow down mail delivery, and/or production issues.
We promise to be transparent and communicate frequently to update our backers in the process. Please feel free to contact us at [email protected] with any questions!