Rough Waters Brewing Taproom | Bringing a taproom to the beautiful, crossroads town of Deer Lake, NL!
Who We Are
Rough Waters Brewing Company is a nanobrewery located in Deer Lake, NL. Currently, the brewery location offers bottles to purchase for take-away consumption with the goal of opening a taproom where people can drink pints of beer in the Summer(ish) of 2020. In the short time the brewery has been open, Rough Waters Brewing has received great reviews and numerous requests from restaurants, hospitality businesses and Newfoundland Liquor Corporation locations across the province to have our beer offered. We are grateful for this, but what we aim to provide is a unique taproom experience to the town of Deer Lake while being a force for good in our province and community. Our plan is to open a taproom in the spring through reinvestment from bottles sales. This Indiegogo campaign is to help bring you that taproom sooner while offering some awesome perks! The name "Rough Waters" resonates with Newfoundlanders and Labradoreans to represent the resilience and perseverance of the province and the people who call it home.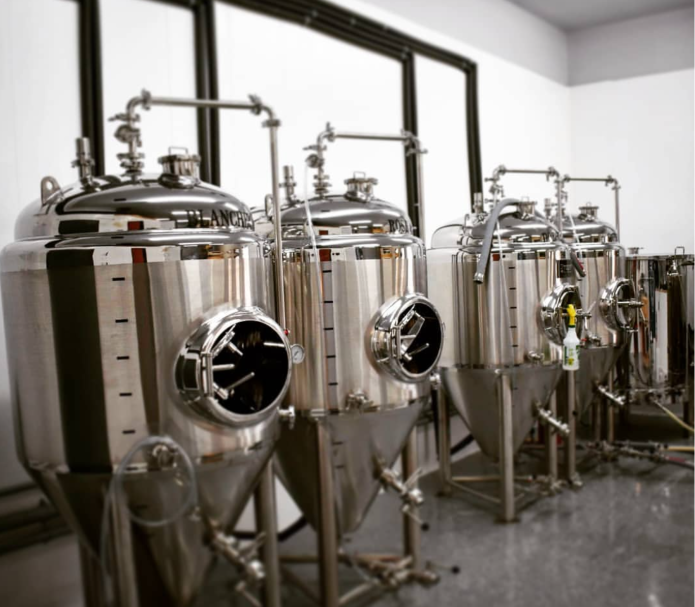 Currently, we operate a 3BBL brewhouse with everything bottled in 500mL bottles.
Both Chris (Head Brewer) and Jennie (Business Development) have been overwhelmed with the support of the town, locals and other businesses and want to bring a taproom to the local community. It's no secret that NL has been struggling economically, but that doesn't mean quality has to struggle with it. People still want to go out, do something nice, enjoy a great beer with an equally great atmosphere and have a clean and friendly place to relax at the end of a long week. We want to bring that to our community!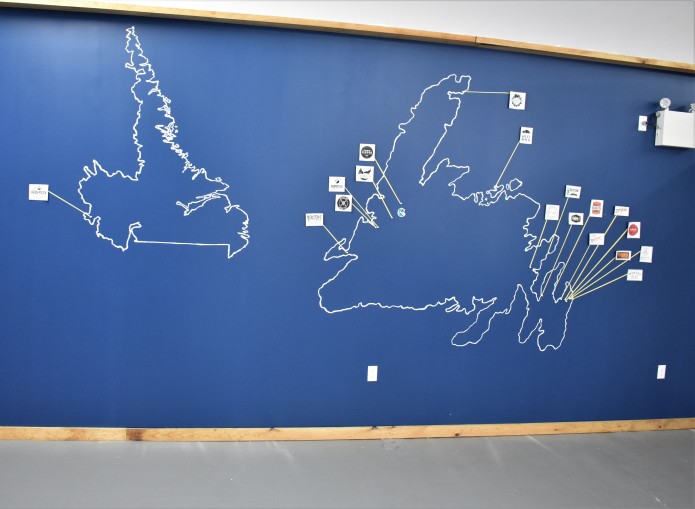 Where the seats for the taproom will be located!
Rough Waters Brewing Company is a socially responsible and innovative company. We will continue to buy as much as possible locally. This means more money stays within the province (or Country), every dollar spent generates twice as much income for the local economy. Our clothing merchandise is all made in Canada and sourced from a company in Montreal which is knit, dyed, cut and sewn on Canadian soil. The conditions of foreign factories are deplorable and the wages of their employees are dreadful and it's not something that we, as a company, want to support or be a part of. Our grains go to a local dairy farmer in Deer Lake who collects the spent grain and uses it as feed for the cows. Rough Waters works hard to bring a sense of belonging to the community. We plan on continuing to offer monthly markets which helps promote local artisans while giving back to local charities at the same time.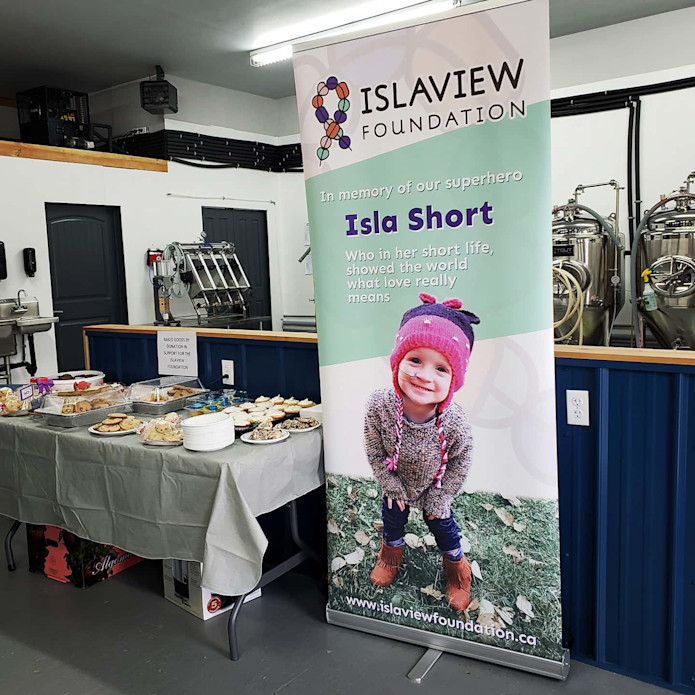 At our very first market, we were able to raise over $450 for the Islaview Foundation!
What We Need & What You Get
We are currently producing beer in 500mL bottles only. Your support will help us provide a unique brewery and taproom experience for locals and travelers to Deer Lake, NL. We are lucky enough to have received great responses to our beer, but everyone asks us "when are you going to open a taproom?" We want to open one up today! That's why we want to provide you guys with first dibs on some amazing perks and help us get there quicker! We need funding for:
Draft System
Kegs
Tables and Chairs
Speakers/Sound System
Glassware
Dishwasher
Day One! Summer 2019.
If you would love to see a Rough Waters Brewery Taproom sooner rather than later, then help us out! Love craft beer?? Want to see it grow in our beautiful province? Plus receive some amazing perks for doing so! Well this is going to be VERY exciting!!
Risks & Challenges
Rough Waters Brewing Company will open a Taproom a we meet our fundraising goal. The purpose of this campaign is to try and get there quicker and let you be a part of making that happen while receiving some amazing perks!
We started this journey 3 years ago. We have learned a lot in those 3 years, we are grateful that everything finally worked out and we were able to achieve what we did. We worked through all the hurdles and built the brewery with our own hands. There are only two of us in the business! We started this when we were 25 years old, people come in and ask "where are the owners?" or "how old are you?" which we get, we look 15 (Chris maybe looks 18 thanks to the beard). I guess what we're trying to say is this has been a longgg road and we're tapped out (pun intended). We appreciate your past (and future) support!
Thanks to all of our customers who have helped bring us to where we are now. We have an incredible group of friends in the NL craft beer community and look forward to a long and prosperous future with everyone!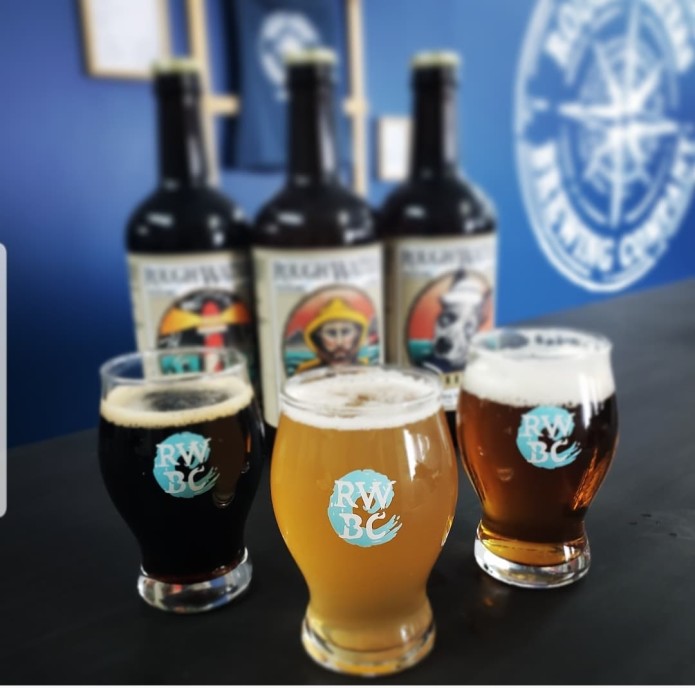 Other Ways You Can Help
Short on Cash? (So are we!) No worries. You can still help!
Please share our campaign with your friends. (Facebook, Instagram, Carrier Pigeon, etc.)