S1: The World's Most Advanced Smart Lock | Securely unlock doors with 8 access methods, remotely manage permissions and check log from anywhere
Official Website Link: 

Born with a sleek design, S1 comes in 3 different configurations that fit any door and home. It features 8 smart access methods for convenience and versatility. Combined with the optional Wi-Fi bridge, you can remotely manage permissions and users or check the access logs in-app from anywhere. Approved by multiple international standards and regulations, S1 provides industry-leading safety performance with a tamperproof all-in-one structure and bank-level encryption built-in, to protect your home and properties 24/7.

Powered by the most cutting-edge techs, S1 has a fast (less than 0.5s) and accurate fingerprint reader with the ability to store up to 50 different fingerprints. In addition, there are multiple password modes to suit any situation.
Permanent Password – Works as an admin password or for immediate family members.
Dynamic Password – Is valid for 5 minutes and useful for visitors to a store or property.
Virtual Password – Combine any digit with the right password for added security, to prevent any possible peep.
Temporary Password – Highly versatile method to set entry time periods by minutes, hours, and dates. Such as: valid from 10:05 am – 11:30 for a specific date or each Monday in a set period. It is an excellent method for employees, service people, or Airbnb guests.
As an internet-enabled smart lock, the S1 makes remote access easier than ever with the smart Wi-Fi bridge. Entry can be controlled from anywhere in two ways. Remotely unlock the door with your phone for family or visitors, and ensuring that you will never be locked out. Additionally, the app has robust permission management that can instantly grant or revoke permissions remotely so that other users can unlock the door with their own phone.
For each access, you will receive the notification on your phone and the app will record the log, making it a convenient yet safe access method for services people or rental guests!
S1 Smart Lock uses convenient yet secure physical entry methods as well. It is NFC compatible with smart devices including phones and smartwatches that can act as an electronic key for entry. The S1 package also includes 3 NFC badges for durable, portable, and reliable entry. People with unshaped or blurred fingerprints can use the NFC badge to easily unlock for faster entry.

S1 Smart Lock is fully compatible with Google and Amazon Alexa voice assistants that can open the door using voice commands and it neatly integrates into a smart home system for the ultimate in modern convenience and security.
However, in some instances, a mechanical key may be helpful as a redundant backup system. The S1 uses a hidden key cylinder design that accepts a mechanical key as access.  Simply remove the shell and insert your key to get access instantly.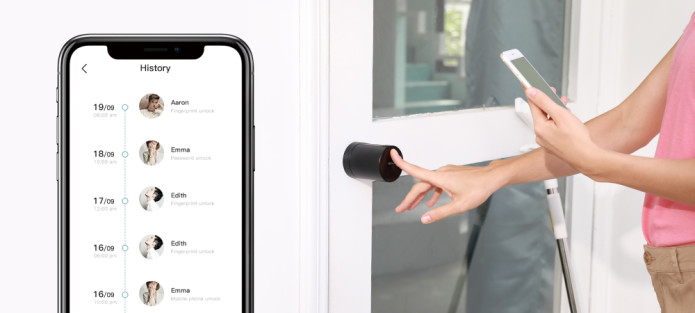 The included YEEUU app is a powerful way to fully manage access for any door. It maintains a complete log of entries that can be reviewed anytime, anywhere. If any change in protocol is needed the app permission manager provides total control of each visitor's entry permissions. Change passwords, set limits, adjust time periods and grant or revoke permissions instantly using the in-app features.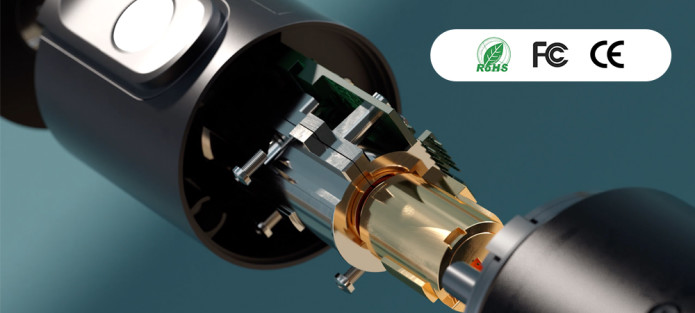 For any door, security is the primary goal. The S1 Smart Lock is designed for rock-solid security and durability. It is constructed with a B-class cylinder and aluminum alloy shell that is tamper-proof. Its all-in-one cylinder design has a separated motor structure that makes it electromagnetic hack-proof and impossible to manipulate. It meets the approval rating of all essential international safety standards including FCC, CE, & ROHS.
Data stays safe with AES 128-bit bank-level encryption. AES, is a symmetric encryption algorithm and one of the most secure used by financial institutions and governments. For further data security, all the data is stored locally using methods approved by European GDPR (General Data Protection Regulation) and CCPA (California Consumer Privacy Act) regulation.
Automatically Locks
Unlike a typical doorknob, S1 always stays locked until the access is authenticated, which will unlock the door for 5 seconds before lock again. There is no worry of leaving a home or property unlocked by accident when leaving the location. When you leave the home, the S1 automatically locks without the need to turn the knob, to prevent any unwanted visitors slipping into your home.
By placing the authenticated fingerprinter on the identifier for 8 seconds, the lock will be switched between always-lock and always-unlock to meet your requirements in different situations.
Auto-deactivation & Alarm System
For added security, S1 Smart Lock has systems to prevent manipulation or password hacks. The system Auto-deactivates after too many failed entry attempts. After 15 unsuccessful fingerprint attempts or 6 unsuccessful password attempts, the system will deactivate for 15 minutes and send an instant in-app alert to the administrator.
Enable or Disable the Ability of Locking from the Inside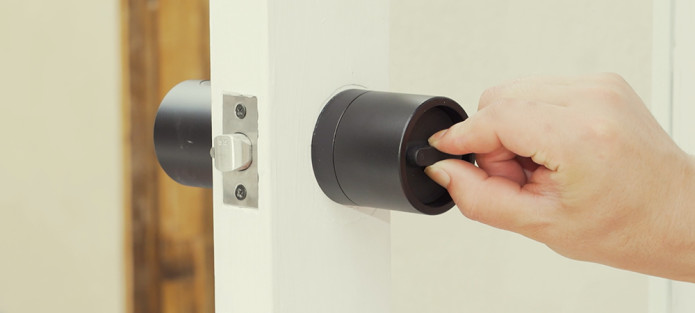 One of a kind, S1 brings the most customizable experience for the door entry control. By simply install or remove the rotary knob, you can enable or disable the capability of locking from the inside, to meet different requirements of your different rooms.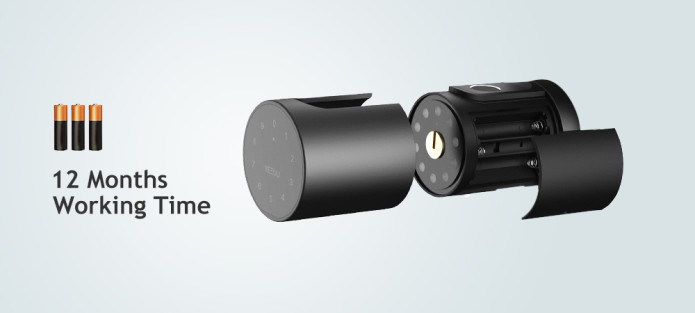 The S1 Smart Lock is designed for low-maintenance convenience and simple battery changes. It uses 3 triple-A alkaline batteries for 12 months of working time, much longer than the common products on the market. Battery percentage remaining is shown in-app along with a low battery indicator in the device & in-app reminder. Even in the case of battery outage, you can still use the mechanical key for entry.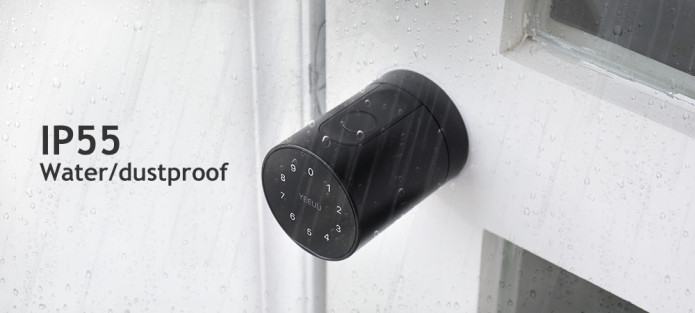 S1 is durable and made for exposure to the elements. The metal surface has an anti-corrosion treatment with mat finish for durability and delivers the most deluxe feeling for door entry. The device is IP55 rated for water and dust resistance that withstand various environments.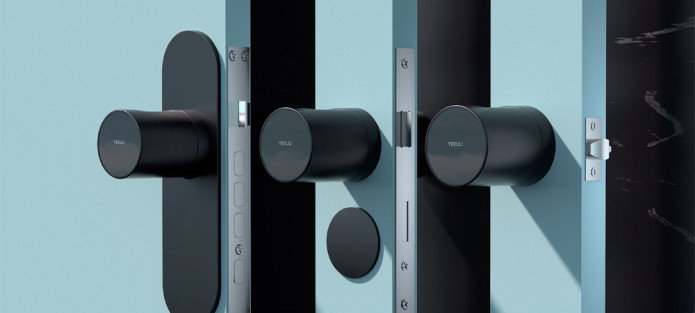 The S1 Smart Lock is designed to fit any door. S1 can be directly used in the standard single-cylinder deadbolt lock and split-cylinder deadbolt lock. Combined with our optional front panel and 5572 lock body(see below), S1 can be also used in the integrated-cylinder lock.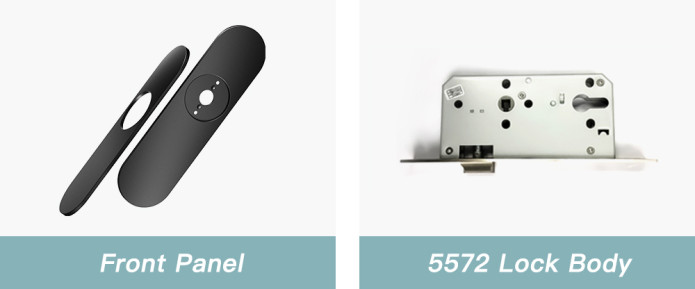 Note: Add-on option is available after you choose your perk. 

Step 1. Check the picture below to see if your lock type is included.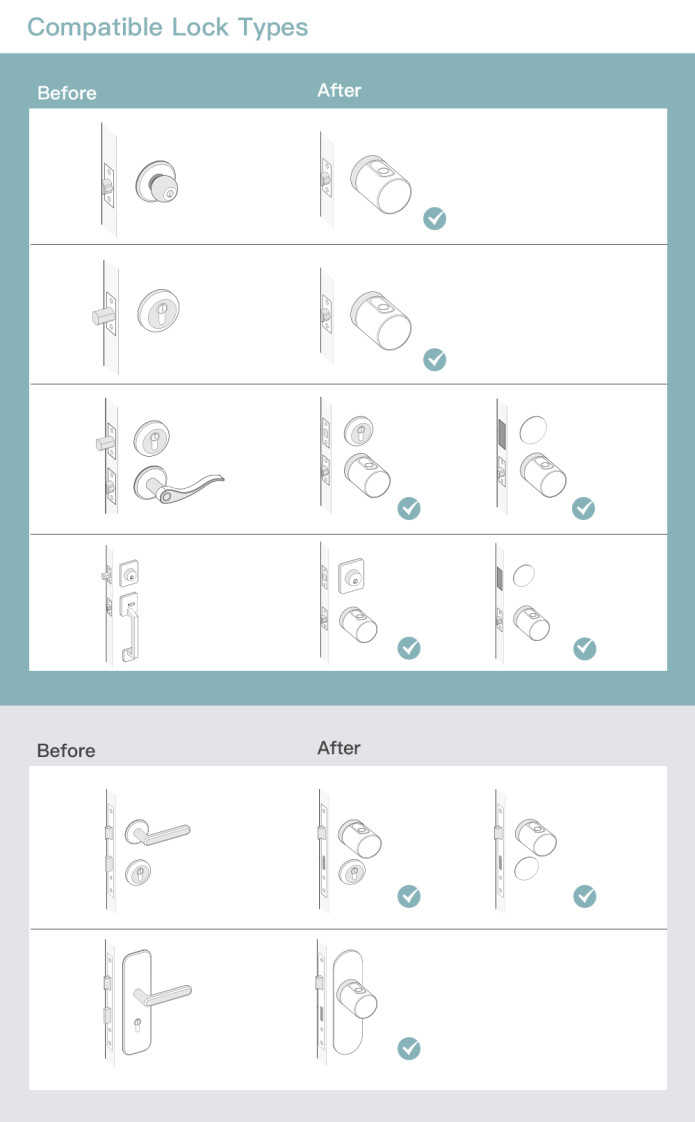 Note: For type 1-4 (the cyan part), S1 smart lock can be used directly without any optional add-on.
For type 5-6 (the gray part), the optional add-on is needed. A 5572 lock body is needed for type 5. A 5572 lock body and a front panel are needed for type 6.
If you are not sure about the compatibility or your lock type, you can also contact us at [email protected] for help.
Step 2. Measure and check if the clearance meet the requirements below(For single bolt lock, only the center-to-edge clearance (>50mm) is required.):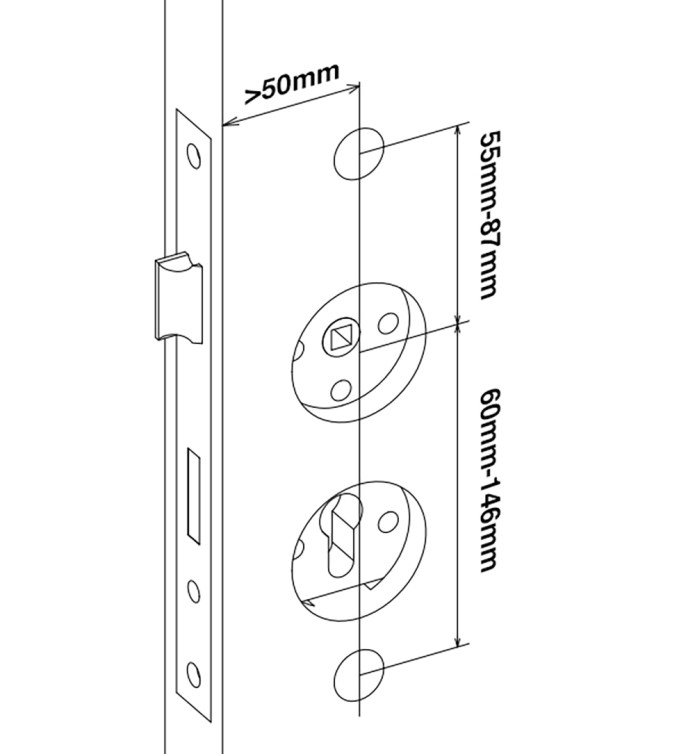 If your lock meets all the requirements above, you can use S1 on your door. For perk choosing, please check the picture in step 1.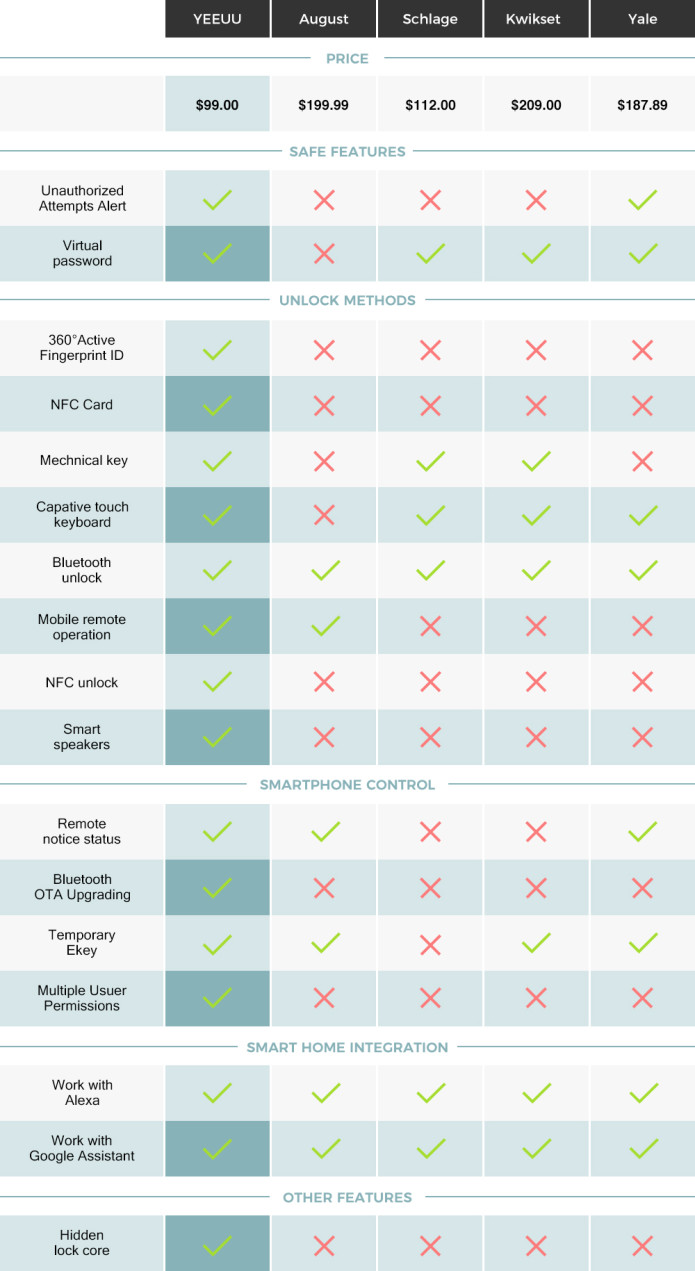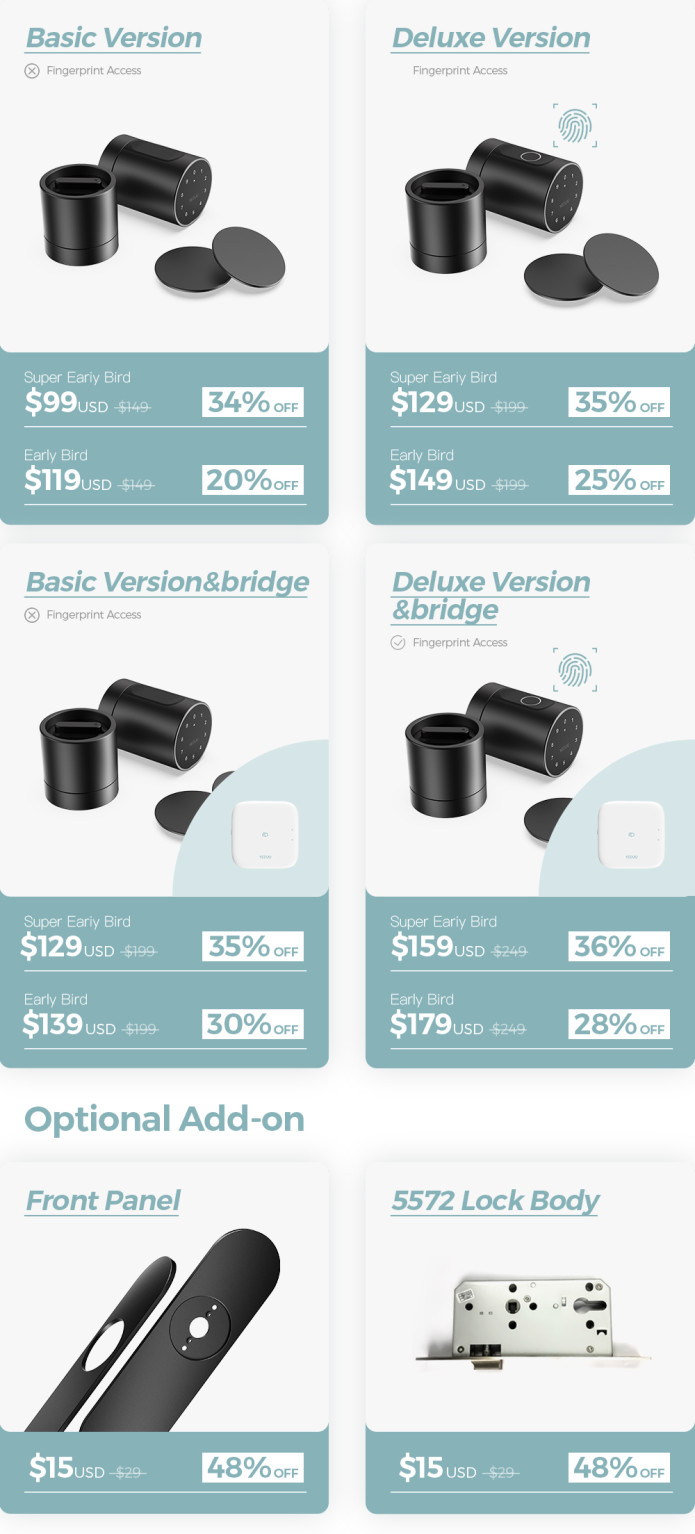 Note: The only difference between Basic and Deluxe is the Fingerprint access function. The Basic Version doesn't support fingerprint access.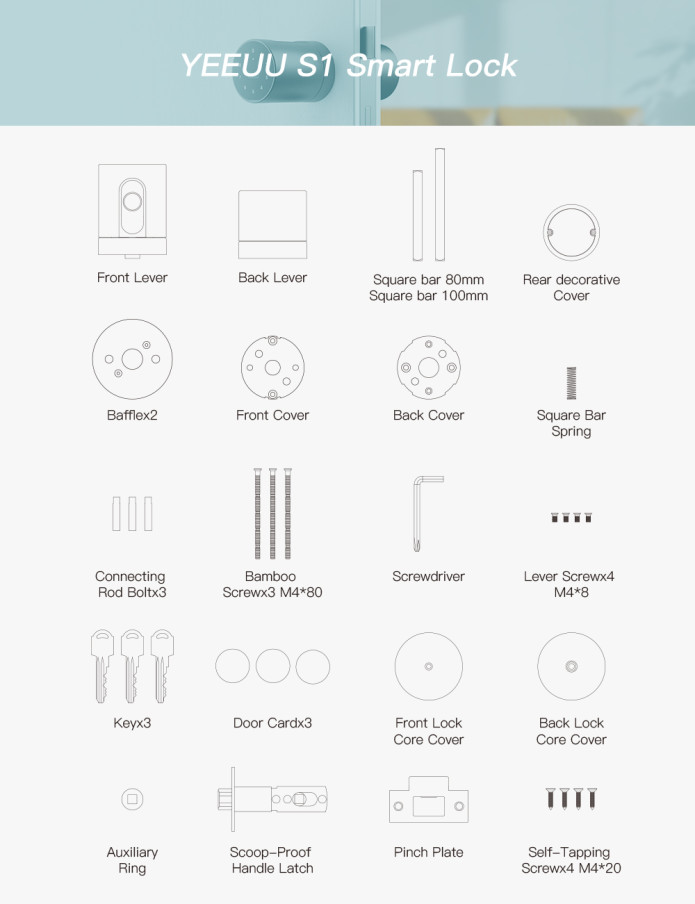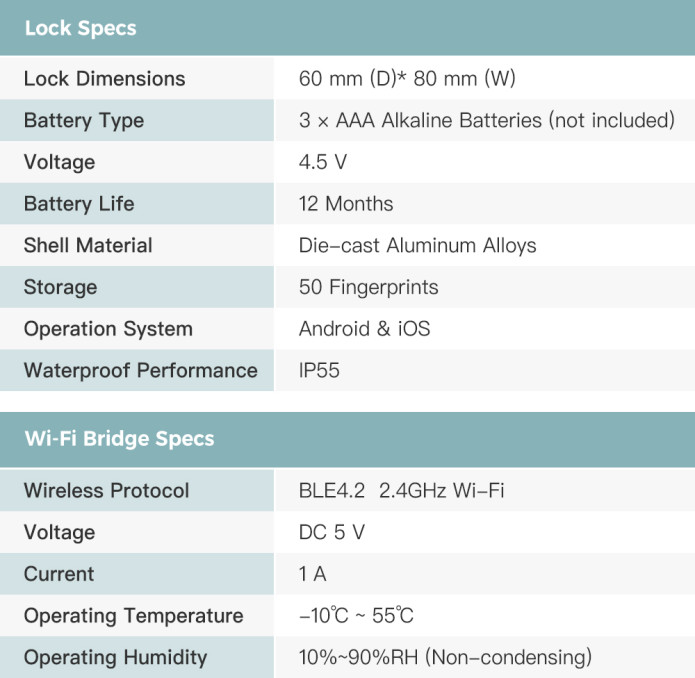 Single-Cylinder Deadbolt Lock Installation Demo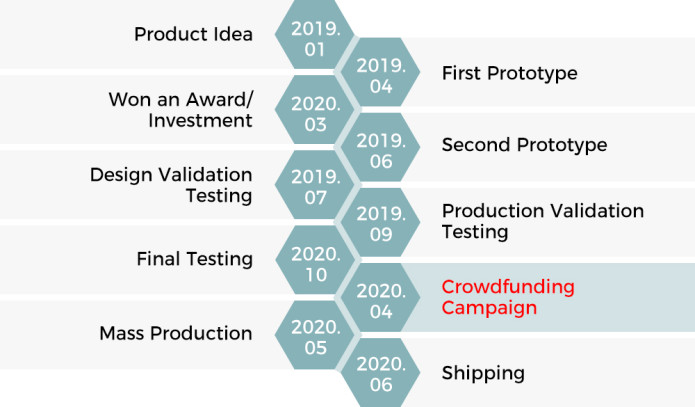 YEEUU is a brand focusing on the smart home. Starting from "connect you with home", we created a smart door lock that is unique from outside to inside. Based on dozens of changes to the existing smart door locks, our design is simple and practical, just for everyone who loves life can enjoy each detail.
Thank you for joining us on our journey to make homes smarter, safer, and more convenient.

We are experienced product designers with years of experience in the smart home manufacturing industry and work with reliable partners for manufacturing and logistics. We also have a record of crowdfunding success. Because of this, we know what to expect in the process and are confident that we can avoid any potential problems. If some issues do unexpectedly arise, we promise to keep our backers updated about the situation and provide quick solutions.