Salids Shaker -The Spiky Flavor Extractor | The utensil designed to Pierce, Extract & Infuse ingredients for Enhanced Flavor in Food & Drinks!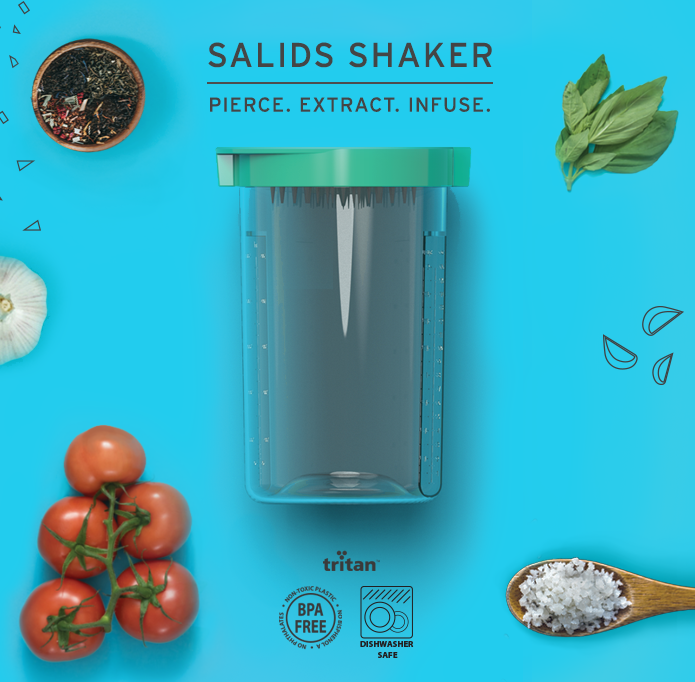 Create deliciously infused MARINADES, SALAD DRESSINGS, or DRINKS! 
The screw on lid allows you to store your Salids Shaker straight in the fridge – perfect for maturing or infusing overnight.
The Measuring Jar means no more guess work! Measure out your olive oil, vinegar, and dressings in perfect proportions.
Keep tabs on how much Gin you're really drinking 😉 while using as a drinks shaker. Perfect for making a cheeky cocktail, infused water, or shake up your protein drink!
Or maybe you're hosing a party – infuse some fruit for the punch or get them soaking for that legendary Christmas Cake.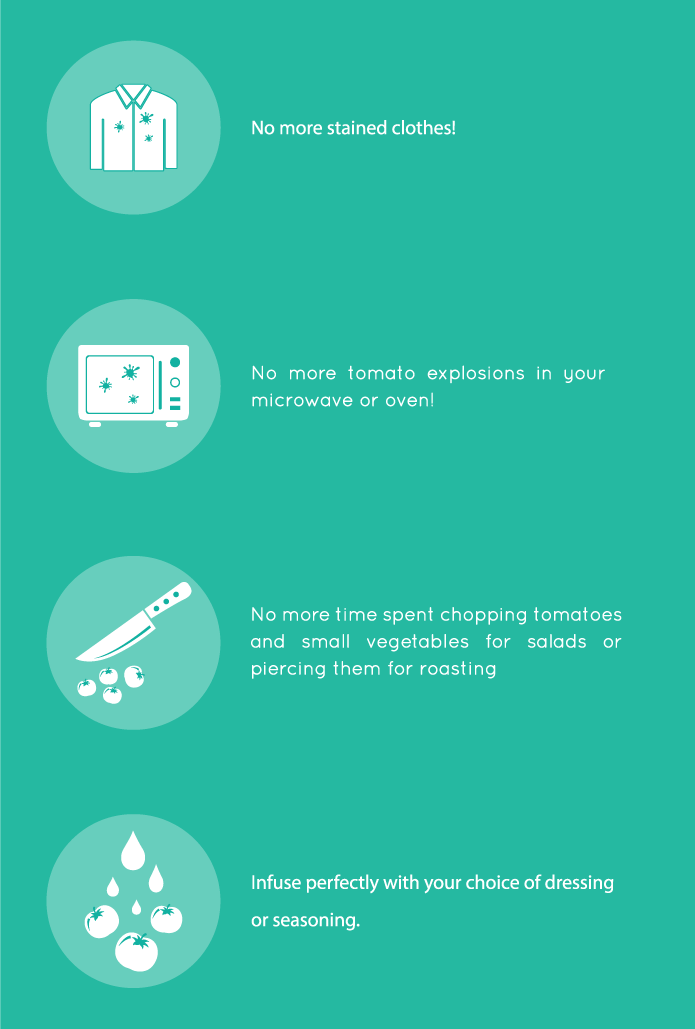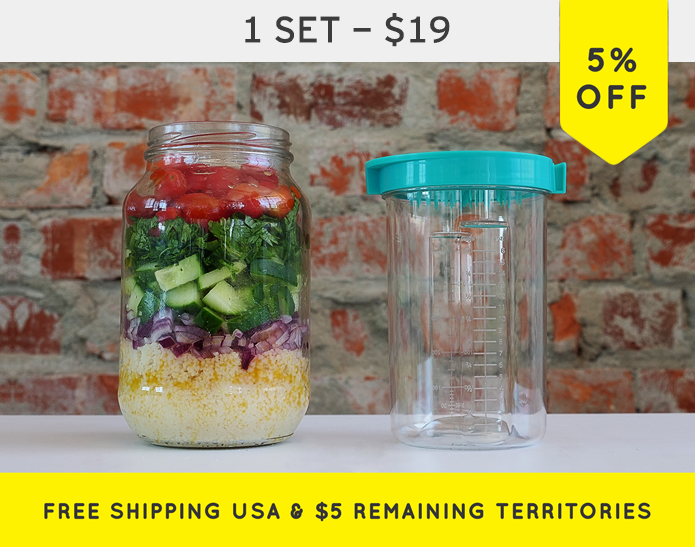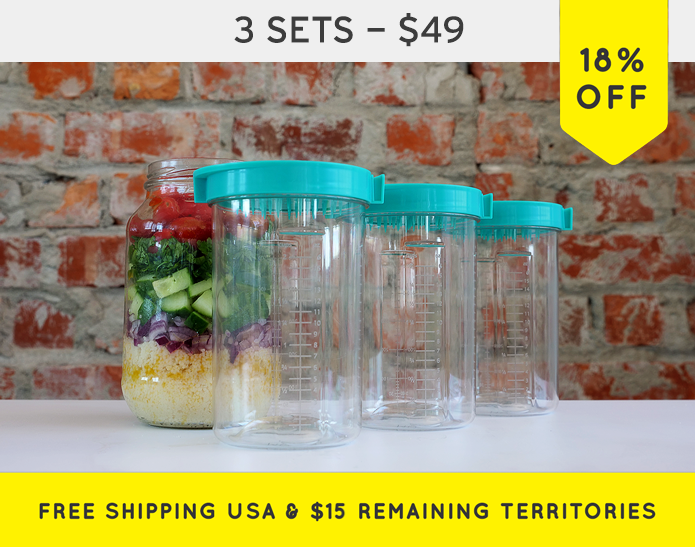 Originally the idea was inspired by cherry tomatoes; more specifically the inevitable struggle that arose from trying to prepare them for salads.
We shudder at the memories of all the times they've ruined our day and managed to evade our blade; how they never seemed to infuse properly with our salad dressing, and always exploded in the oven while roasting! 
Chopping or piercing to avoid these annoyances was a time consuming activity, which is why we decided to come up with the perfect tool for dealing with those little spheres of doom – a kitchen utensil that could pierce them quickly and easily.
And thus the Salids Shaker was born.
However, in the process of testing and perfecting the Salids Shaker we discovered it had a multitude of uses that went beyond cherry tomatoes!
Our revolutionary Salids Shaker is the first kitchen utensil that allows you to extract and infuse the flavors of your ingredients – all thanks to the design protected spiked lid!
The sharp spikes on the lid activate a release of flavor while the shaking motion mixes – allowing these flavors to infuse. The result – fuller more developed flavor profiles. 
Moisoo specialises in kitchen products, while Nimuno focuses on toys. After the success of Nimuno Loops, we wanted to bring a playful aesthetic to the world of kitchen gadgets. Situated in Cape Town, South Africa, Moisoo and Nimuno are divisions of Chrome Cherry Design Studios. A lot of our previous design work has also been focused around toys; particularly toys that engage children with the physical world and encourage creativity and play.
You might remember us from the Indiegogo campaign for
Nimuno Loops
, the toy block tape, which we have just finished running. The campaign surprised us in its incredible success and we are so grateful for all the support we received from our backers and the lessons we learnt.
CCDS is also responsible for the brand YBIKE, a range of scooters and bikes for kids. We are now branching out into products for the kitchen. We hope to combine our playful approach with the design of functional products you didn't even know you needed!
The Salids Shaker aims to make dealing with meal prep in the kitchen fun and easy. 



Moisoo is not responsible for the import taxes, loss, or damage, of packages for international orders.
Due to the inconsistencies in customs and duty laws worldwide, Moisoo cannot assume responsibility for taxes or issues with customs in your country.
If you are unsure whether an item can ship to your country, it is your responsibility to contact customs to obtain the necessary verification.

Should you move house after supporting our campaign it is the responsibility of the backer to ensure that the correct address is provided prior to shipping.