SAVE Mo Better Burgers! | Help LA icon Mo Better Burgers stay in business, renovate and expand its hours of service!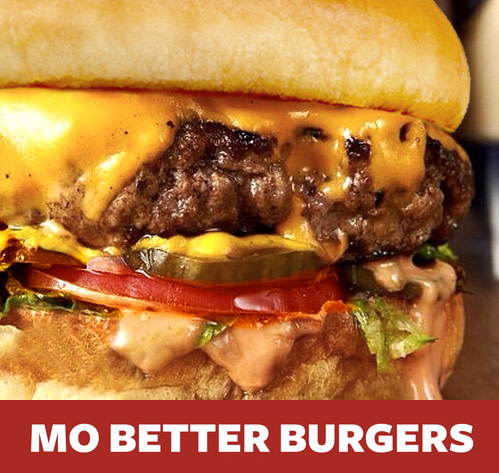 Hello, we are Mo Better Burgers.
We celebrate being a mother/daughter partnership born and raised in the Miracle Mile neighborhood of Los Angeles, who've mastered serving burgers and gathering community for decades.
We have been cooking and operating the restaurant ourselves since relaunching Mo Better Burgers at our current La Brea location five years ago. We built Mo Better with our own hands without investors, relying only on experience and resourcefulness. Throughout the decades our food & service has received several taste awards, celebrity endorsements and overwhelming loyal neighborhood support.
Today, we are calling on our community – to those who believe in ideals of entrepreneurship, community and small business – to help us.
Our ultimate goal is to serve our neighborhood the way we've always wanted. Your donations will not only save Mo Better but will sustain an L.A institution.
OUR CHALLENGES
In spite of our successes, we are currently in danger of closing the restaurant due to our lack of access to business capital. As a Women-Owned small business, we have been denied the necessary funding to continue operating amidst the overwhelming corporate takeover of our Miracle Mile area.
Two years ago we were excited to acquire an additional 500 sq ft of dining space to expand the restaurant and serve more of you, our loyal customers. We were then informed by our contractor that unexpected City approved plans and permits would be required to complete the expansion. Furthermore, we found out that the entire additional space would need to be leveled…to bring the floor up 8 inches higher!As costs started mounting, the expansion was never completed, even though we've maintained the lease for this additional space (for two years; in excess of $50,000 now!) in good faith that we would one day be able to finally fully expand the dining space successfully.
Naturally, this delay in finding funding has caused extreme financial hardship for our business as we've strived to maintain the quality of our food and service first that customers have loved for decades, in the face of our expenses and expansion needs.
We feel it is our responsibility as small business owners and entrepreneurs to be transparent with you, our beloved public, about our current situation; to shed light on everything about our struggles publicly.
We ask you to HELP US because we simply cannot survive in the face of this challenge.
If we do not find funding…We will be forced to close Mo Better's doors…for good….in the Spring of 2018.
Please do all that you can…Give all that you can…To prevent this from happening.
Help us keep Mo Better's doors open serving the Burgers you know and love so much.
MO BETTER COMMUNITY
As you're reading this, you're probably aware that you, The Mo Better community, are a beautiful reflection of the vast diversity of Los Angeles itself. You know that the Owners are also the Employees here. And we make sure we know your name (and sometimes, your order, by heart), which is why we've been nicknamed the 'Cheers' of burger restaurants; making all who walk through our doors feel like family…because you are!
Many of you have told us that we, Mo Better Burgers, have been the ONLY place left in the City, where you feel comfortable to come converse, meet, and eat with your friends and family.
In addition to serving Los Angeles, Mo Better Burgers has now garnered an international fanbase! We're even listed in popular travel guides, so its no surprise when groups of tourists from Japan, Saudi Arabia, and Australia – to name a few – walk in for a bite.
EXPANSION PLANS
We are nestled in the heart of LA's developing La Brea "Restaurant Row," near the new Wilshire Metro Link station and developing LACMA Museum. Overall, we will be expanding and improving the Mo Better Burger experience for the entire Los Angeles community with kitchen and dining renovation, additional staffing, and extension of operating hours.
A complete kitchen renovation would include more grill and burger prep area guaranteeing shorter wait times for customer orders. A full dining renovation will more than double our current seating and allow us to comfortably accommodate you and large parties/office groups. Most importantly, your donations will allow us to increase our staff and be open for dinner hours. This opportunity will allow us to positively affect our neighborhood employment rate.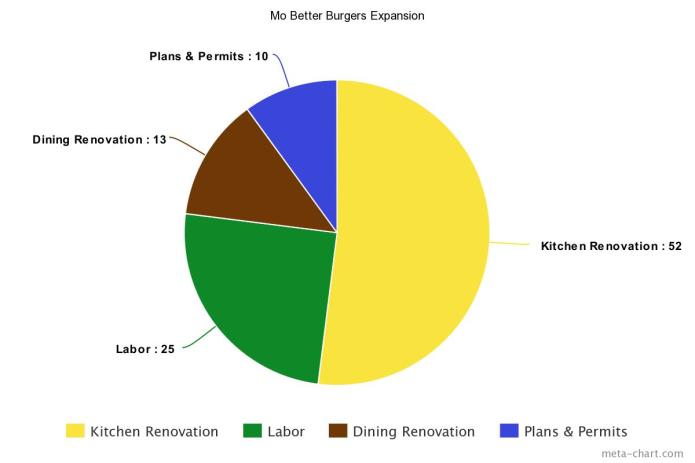 Kitchen Renovation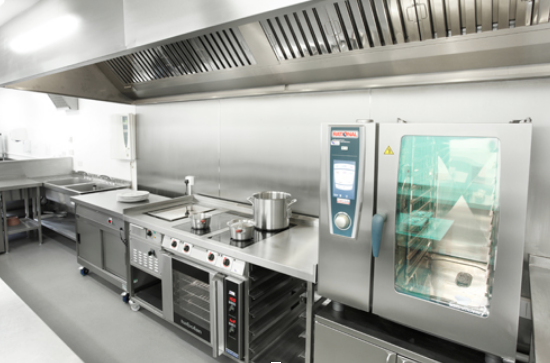 A complete kitchen renovation would include more grill and burger prep area space. This will increase our efficiency and volume of customer orders. 
Dining Renovation

A full dining renovation will more than double our current amount of seating and allow us to accommodate larger parties and office groups.  
Labor

Increasing our labor force will positively affect our neighborhood employment rate and allow us to extend our hours of operation.
Your donation matters.
We are a mother and daughter partnership born and raised in the community which is a big part of the Mo Better brand. Our commitment to excellence and customer service are key components of the Mo Better "flavor" that have kept us here for decades. In light of new corporate developments overtaking our neighborhood, we are in jeopardy of closing our doors. Your support of our expansion will contribute towards sustaining a Los Angeles landmark and the Mo Better experience. Every dollar makes a difference.
HOW YOU CAN HELP
SUPPORT THIS CAMPAIGN
We invite you to support this movement at any level. Your support means the world to us. Every dollar will go toward saving and breathing life into Mo Better.
SHARE THIS CAMPAIGN AND TAG US ON SOCIAL MEDIA
Join us and spread the word to your family, friends and community. Please send this along to anyone and everyone you know who values community, great food, and sustaining women in small business.
WE INVITE YOU TO DO ALL YOU CAN TO SAVE MO BETTER BURGERS!
THANK YOU SO MUCH!
EVE & TAMI
#SAVEMOBETTERBURGERS and #SUPPORTSMALLBUSINESS