Scenes One, the first WiFi HaLow battery camera | 5400 sq. ft coverage range, 1080P, 2-way audio, In & Outdoor, IP65, Free cloud storage

We're Scenestek, and we're excited to present Scenes One, the first wireless security camera that uses SkyLine technology to give you an incredible range while using very little power.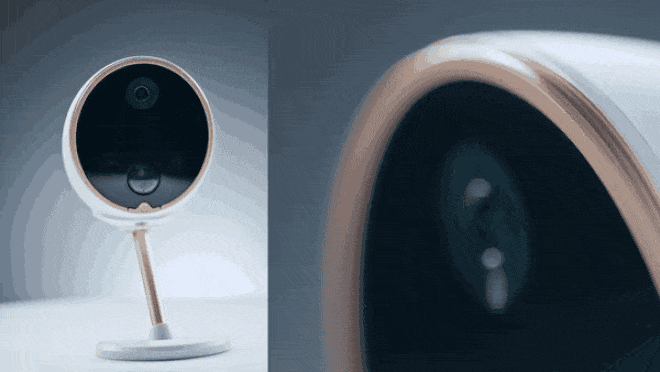 Our SkyLine technology blasts through walls have over 5400 sq. ft range and the batteries last up to 6 months on a single charge, all thanks to the new WiFi HaLow IEEE 802.11ah standard.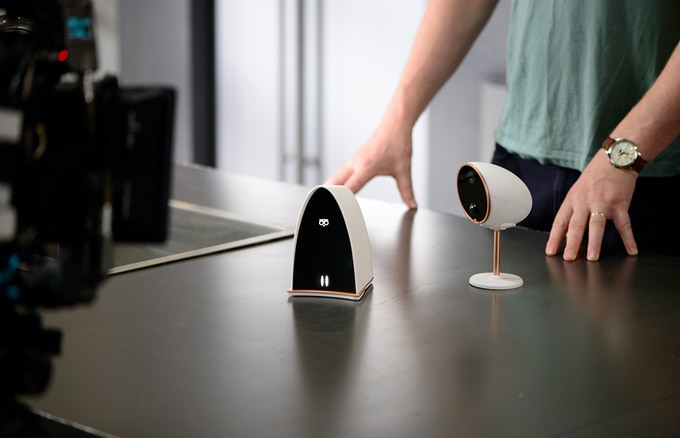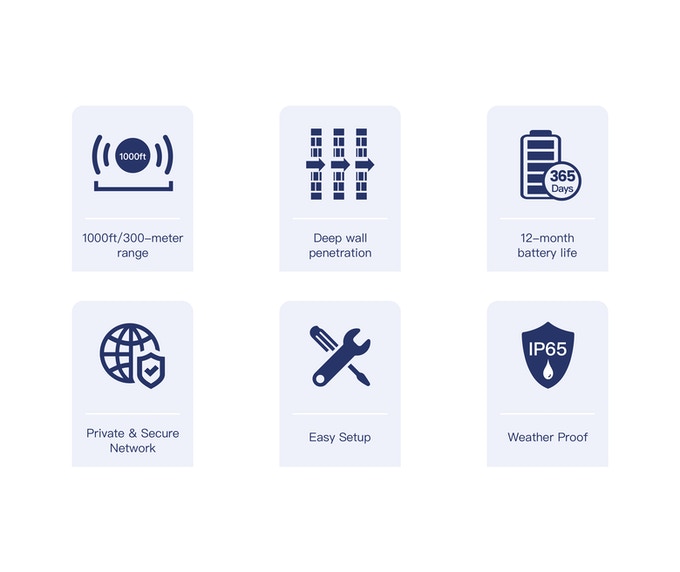 If you're thinking "I've seen WiFi cameras before!" that's totally right, however, not all WiFi was created equal. Traditional wireless security cameras and other smart home gadgets like your Echo all use plain old 802.11b/g/n WiFi which you'll also find in your laptop and smartphone. If you've ever noticed your WiFi doesn't cover the basement or the yard, you'll understand why regular WiFi security cameras also struggle to cover a big area. 
To power our cameras we use our patented SkyLine technology that's built on WiFi HaLow. WiFi HaLow is a new standard that easily penetrates thick walls and has a much longer range than ordinary WiFi technology. In fact, the Scenes One camera has a range of 5400sq. ft<around 540 sq. meter>! That means you can easily monitor your entire property without the need for wires or WiFi repeaters. Which, by the way, you can do both day and night since we also added night vision to our cameras.
5400sq. ft Coverage and Strong wall penetration
Let's compare that to the other guys, we've installed our leading competitors in a car and took them all for a ride.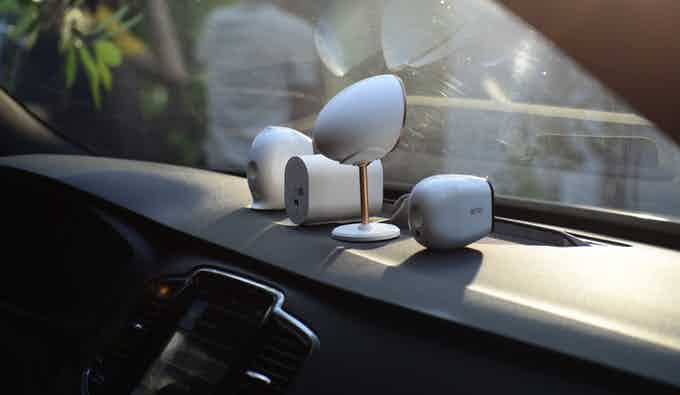 Well, it's actually 2.5 times compare with the normal 2.4G WiFi. Yeah, that's serious reach.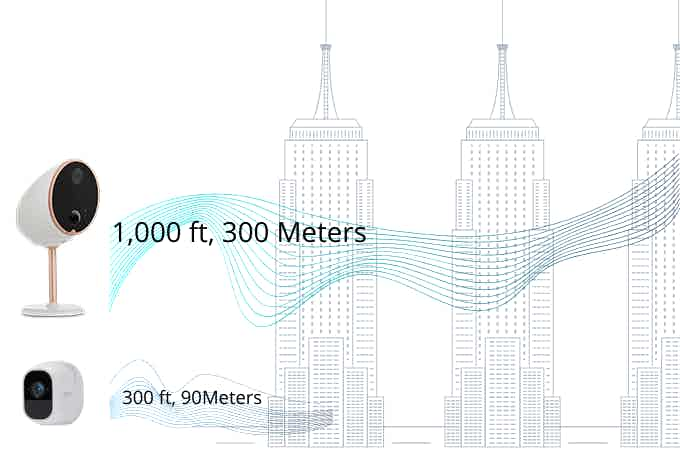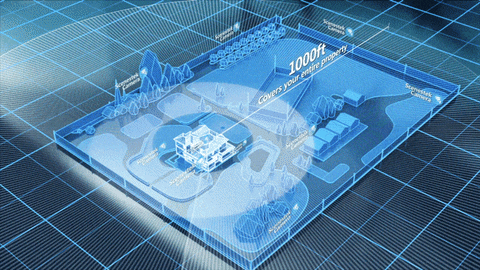 But the range isn't all that matters, as you know from your home WiFi, walls can stop the signal reach other floors and create dead spots. WiFi HaLow is uniquely better equipped at blasting through walls, giving you perfect coverage, even where your home WiFi doesn't reach.
Private & Secure Network
It's also much faster than other cameras because it doesn't compete for the same WiFi bandwidth that the rest of your devices are on.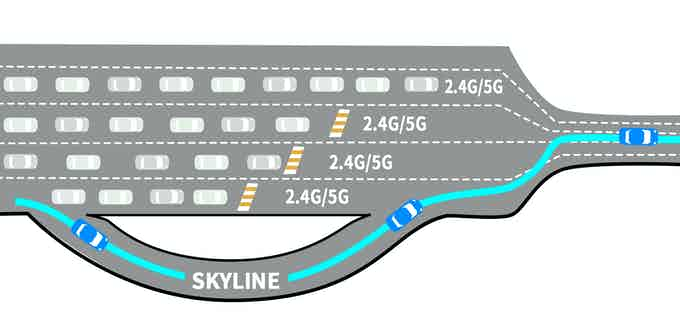 SkyLine technology offers a dedicated fast-track lane for your data to quickly and securely travel between the camera and gateway without sharing the same bandwidth with other devices.  
Lower Power Consumption
And all of that while only using the same power that a Bluetooth device would, giving you solid 6-month battery life on the rechargeable Li-Ion battery. With an added solar panel you'll never have to recharge ever again.
Just install once and you're done!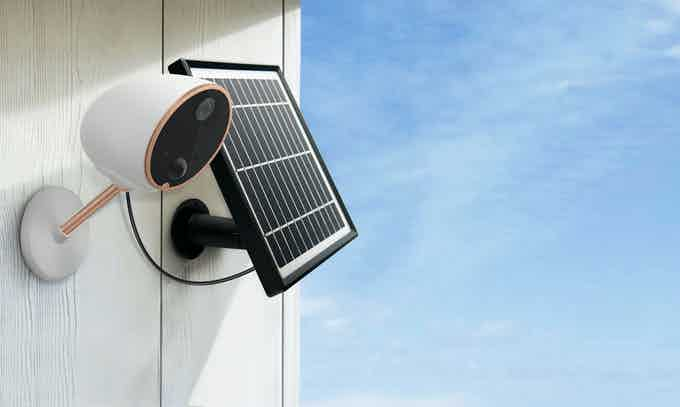 5 minutes Automatic Setup
Scenes One cameras communicate directly and exclusively with the Scenes Cube Gateway, creating a private and secure network only between Scenestek devices. This makes setup completely automatic, just plug in the gateway using ethernet, and tap the activation button, no passwords or QR codes. The Scenes One cameras and the gateway automatically recognize each other and pair effortlessly. 

In addition to our unique WiFi HaLow powered technology, we also created a host of other features to make Scenestek cameras the best choice to protect your home.

Nightvision
Built-in infrared night vision ensures you'll be able to see in the dark, but others can't see you looking. The infrared light is not visible to the human eye, so even when it's pitch black, you'll see with total clarity what's going on.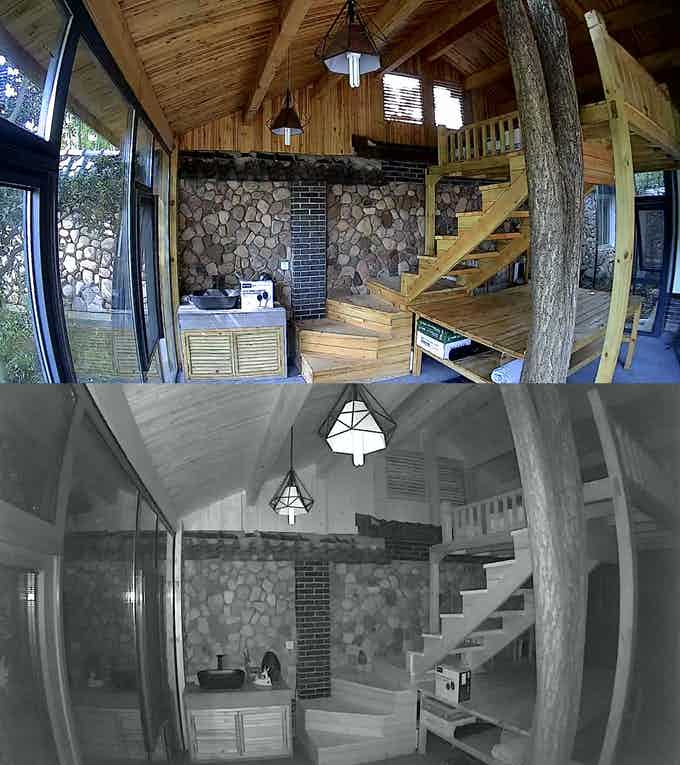 Waterproof
Scenestek cameras are waterproof and work come rain or shine. They are IP65 rated, including the solar panel.
Full HD & 140° Field of View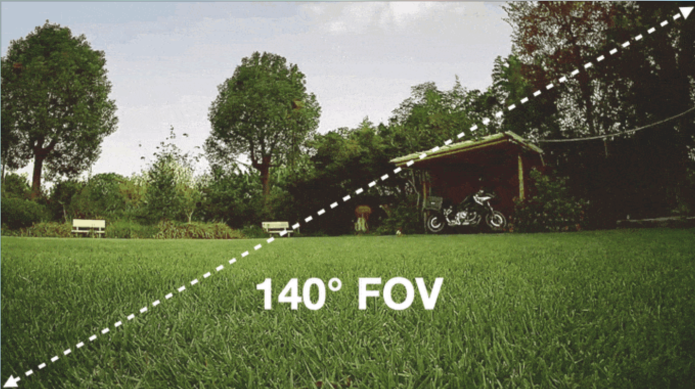 Our custom-designed optics provide HD 1920 X 1080P resolution with a 140°  field of view, allowing you to see far and wide what's happening on your property. Whether there's someone at the door, or you want to check in on your loved ones, two-way audio lets you have a direct conversation through the Scenes One camera using the app. Simply tap the camera you want to talk through, and press to speak.

The Scenestek app lets you check in on your property anytime anywhere. We have secure US-based cloud storage with 7-day rolling free storage you can access through the app. This means you're able to rewatch any footage from up to 7 days ago. If you'd like to extend the storage period we'll offer affordable cloud plans.
Within the app you can also activate the two-way audio, and set up alerts to notify you when the cameras detect activity.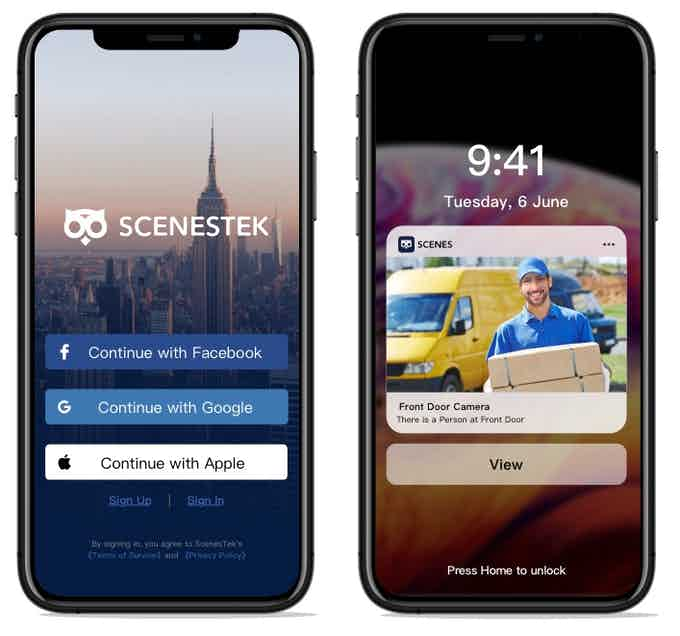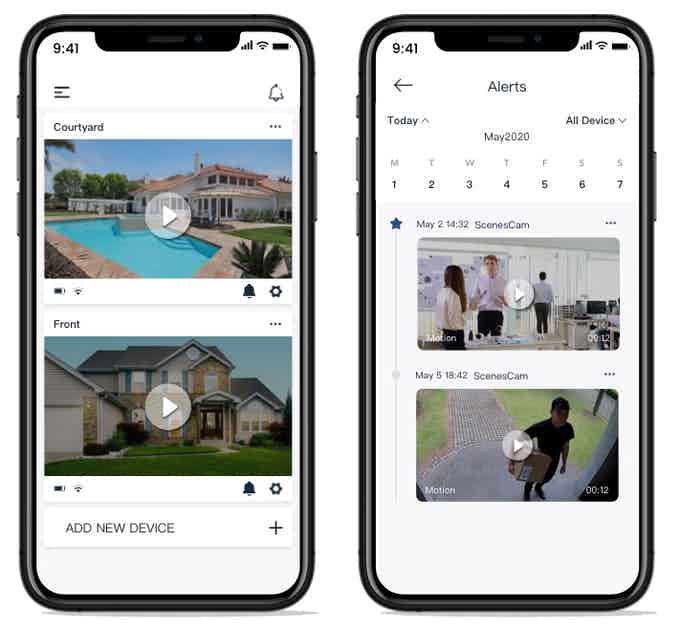 Scenestek cameras are easy and secure to install, either on a desktop or mounted on a wall.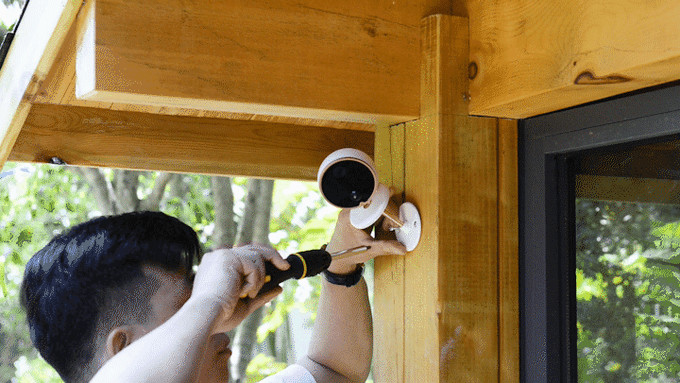 We suggest setting them up within 10 ft / 3 meter of where you want the PIR motion sensor to pick up on humans in its proximity if you're using them at the front door for example.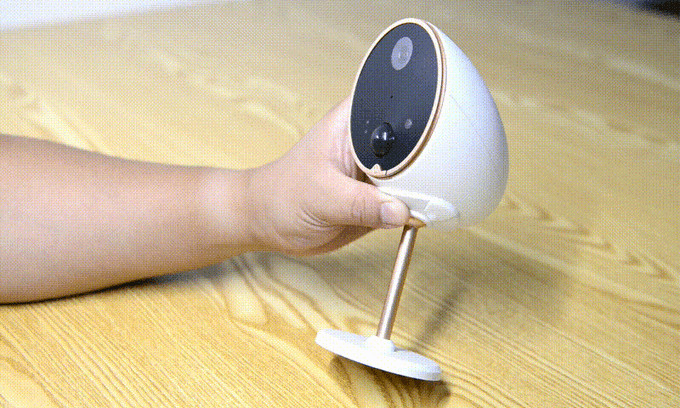 After screwing them onto a wall or flat surface they are fixed and can't easily be taken down. Most other cameras use magnets to be fixed and are easily taken down by criminals (which really defeats the purpose if your security camera gets stolen).
Power & charging
Scenes One cameras can be charged with a standard Micro-USB cable and any regular USB charger, as you'd use for your phone. You can power the cameras on of three ways:
Charge once per year and use them completely independently
Attach a solar panel and leave them running forever without recharging
Wire them up to a Micro-USB cable permanently
 


Scenes One is also compatible with Amazon Echo Show devices, giving you the option to check in on a specific camera with just a simple "Alexa, show me the garage".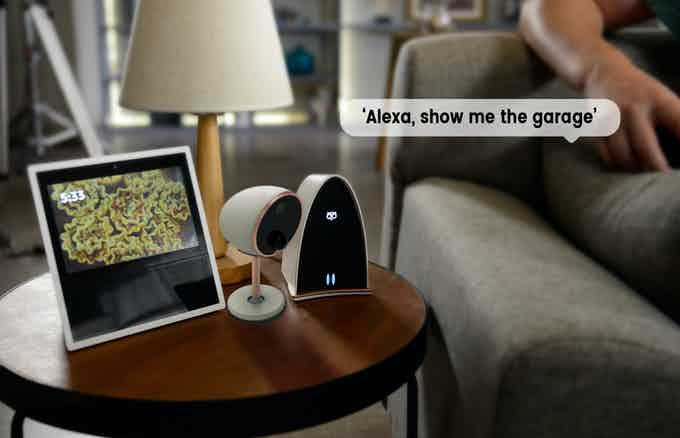 Here's what it looks like in action!
And our app also works with IFTTT, giving you endless options to integrate Scenestek cameras with other smart home gadgets.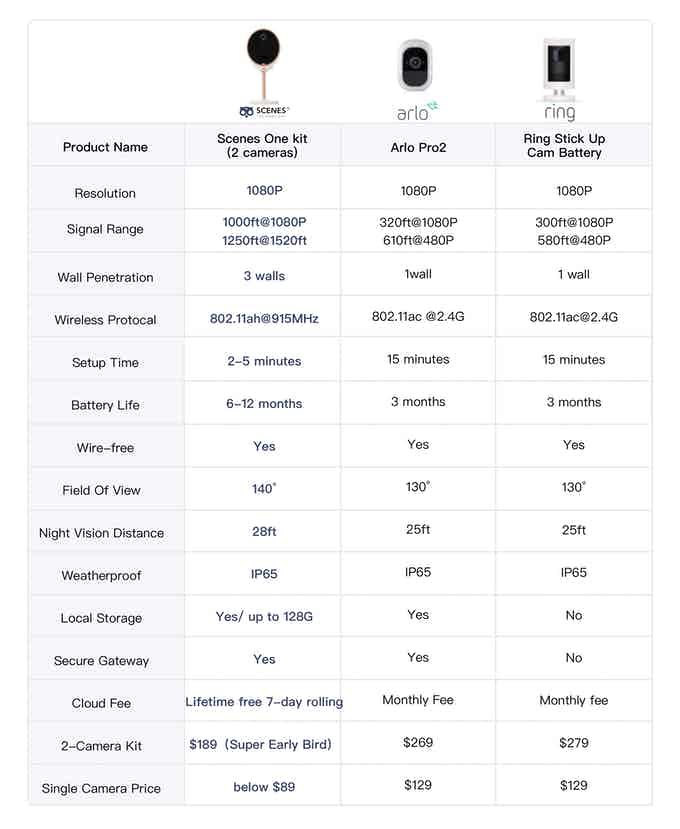 To test the range of Scenestek cameras vs. regular WiFi cameras, we've set up both our cameras and those of competitors in a park across a lake.
The Gateway is set up on the bridge and we measured the maximum distance of our system. Scenes One cameras achieved live video streaming at a max distance of 1522ft (464M), while other cameras stopped at 610ft (185M), giving our cameras 2.5 times more range within this line-of-sight test.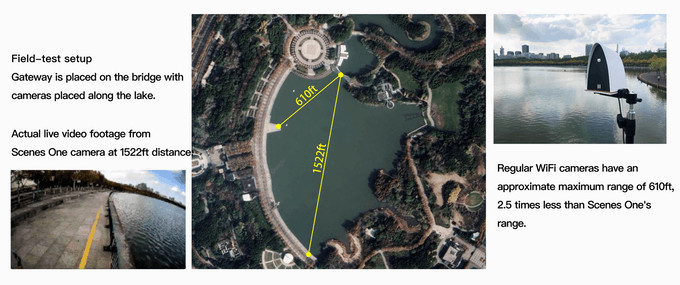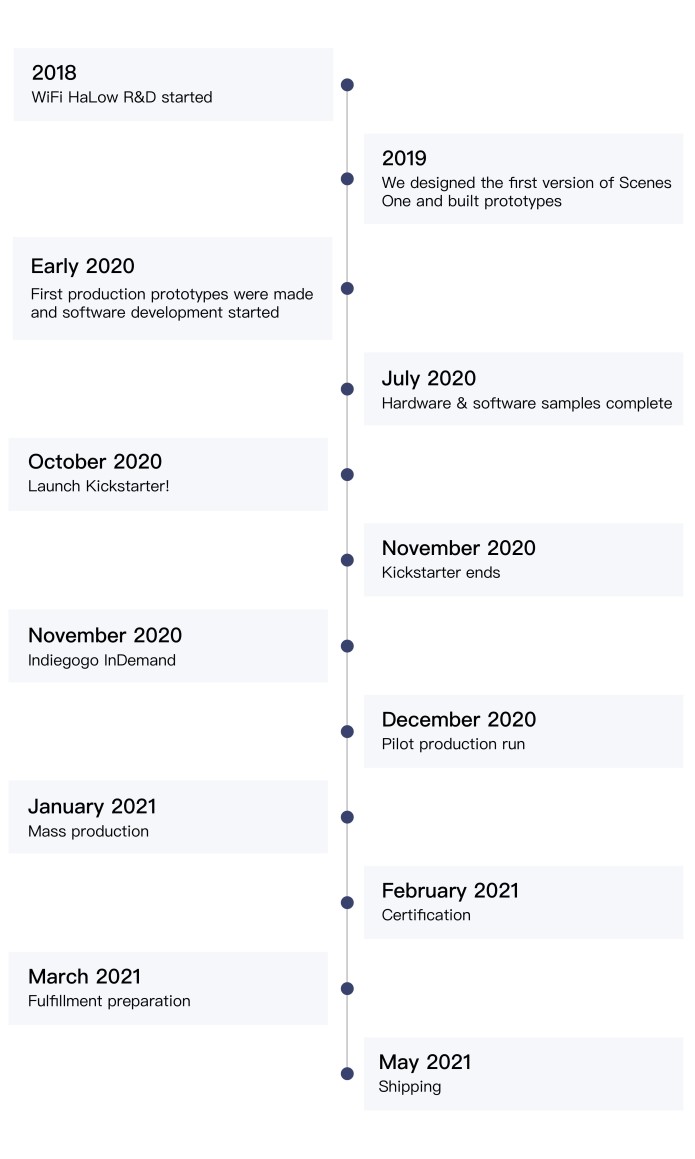 Depending on the reward you choose, you'll get multiple cameras and or solar panels, but whatever you choose, each Scenestek reward comes with all the accessories you need to get you going. This includes a high-speed ethernet cable, power adapter for the gateway (you'll get the one that has the right plug for your country), screws and plugs for wall mounting, a hex driver to secure the gimbal, and a sticker to let everyone know your property is secured by Scenestek.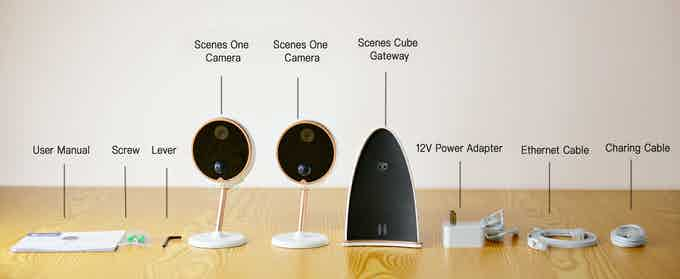 Add-ons are available at check-out.

Design process
We worked together with design firm American Foundry to engineer a camera that is unique in every way. A friendly, yet extremely durable camera design houses the most advanced WiFi chipset and antenna design in the market. We've iterated on dozens of PCB and antenna designs to deliver a smooth product that doesn't look and feel like a camera.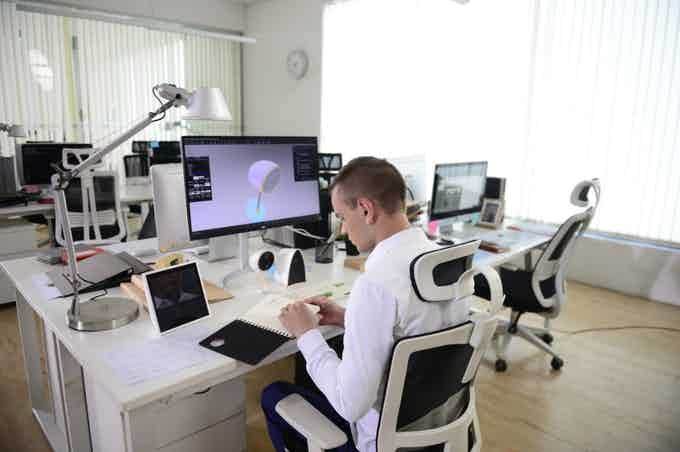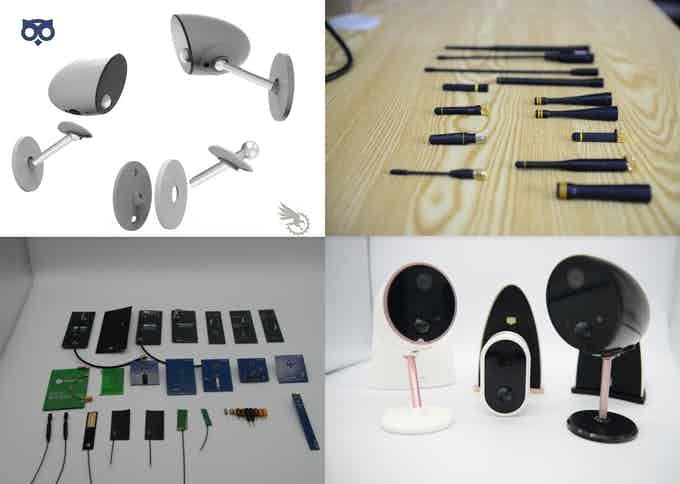 Meet the team
Scenestek is founded by Hal, Zach, and Roger. Hal is in charge of marketing and operations, Zach is the design guru and Roger is based in Shanghai to manage manufacturing.