Scotch Whisky Adventuring with Secret Spirits | Help us craft our 6th Scotch Whisky Advent Calendar Adventure. Mystery, Discovery and Delight await.
CANADIAN CUSTOMERS sorry the 6th edition is sold out in Canada PLEASE GO <<HERE>> TO ORDER THE 5TH EDITION CALENDAR or other back editions. SHIPPING TO YOUR DOOR!
Now that we know that we are only making 500 we have revamped the Scotch Whisky Advent Calendar 6th Edition perk to reflect how many are still available. We can now keep track and when we get to 500 it will be all over.
If you want to join the new Secret Spirits adventure in 2019, this is the ONLY WAY to get one of our 6th Edition Scotch Whisky Calendars. There will only ever be 500 made.
BE GIFT GIVER OF THE YEAR
EVEN IF YOU GIVE IT TO YOURSELF


We founded Secret Spirits five years ago, and created the first Scotch Whisky Advent Calendar: A treasure trove of 25 rare, independently-bottled, share-sized drams of single-cask and limited edition Scotch whiskies we hand-select in Scotland every year for our annual run of 2,000 calendars.
Even though we've always called our box of scotch an "advent calendar", presenting 25 days of scotch from December 1st through Christmas Day, it is even more accurate to say simply each box has 25 doors.
Our unique "packaging gamification" of rarer whiskies in larger bottles offers far more than just whiskies you've never tasted before and won't taste again: they take you on an imaginative adventure.
The journey begins whenever you're ready, and can last as long as you like.
It's the ultimate
Birthday
Christmas
Anniversary
or Retirement gift
ANYONE WHO LOVES WHISKY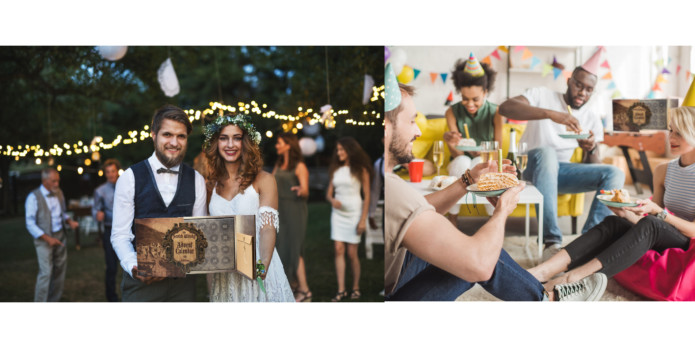 In everything we do as Independent Bottlers (and Spirits Appreciators) we seek to bring out in a BIG way what most people skip over or miss completely when they have a dram:
MYSTERY, DISCOVERY AND DELIGHT

We pack five years-worth of whisky tasting experience into every box, and every 50ml bottle has enough whisky in it for a few people to share the experience (or to just keep all for yourself).
Every set we create includes limited edition glasses, collector lapel pins, and other thematic curiosities. Secret Spirits truly lets you …
CHOOSE YOUR ADVENTURE


To say that our journey producing the Scotch Whisky Calendar has been a challenge would be understating it. Every step of the way we have had to push through
Regulatory challenges
Traditional retail industry apathy
Hundreds of moving parts/logistics that make production always a hyper-stressful, last-minute affair
By the time everyone in the process gets their piece of the pie, we use the last Oliver-Twist-sized slice of cash to start the journey all over again.
Over the last 5 years, we have slowly built a community and continue to forge this brand new category in our industry. Through sheer passion for what we do and because of the happiness it brings people all over the world, Cindy and I have put everything on the line to continue to dream big and create magic.
We humbly ask for your help so we can continue making THE ORIGINAL Scotch Whisky Advent Calendar for the whisky-loving world.
EVERY PENNY WILL HELP

We're giving away some awesome stuff too, so check out all the different levels!
REFERRAL COMPETITION
Refer your friends (or perfect strangers) and get stuff!
Login to your Indiegogo account. 
Share the URL link or Social Media share buttons (Top right located under the green progress bar.)
Anyone who clicks the link and immediately contributes counts towards your referral total.
$1000 – HAT AND T-SHIRT
$2500 – HAT, T-SHIRT, GLASS AND COIN
$5000 – HAT, T-SHIRT, GLASS, COIN, PIN AND WHISKY CONNOISSEUR "SHARE A DRAM" KIT
$10,000 – HAT, T-SHIRT, GLASS, COIN, PIN, WHISKY CONNOISSEUR "SHARE A DRAM" KIT AND DELUXE LEATHER TRAVEL KIT
*SHIPPING WORLDWIDE *CONTRIBUTOR PAYS SHIPPING *SHIPPING WILL BE CALCULATED AFTER CAMPAIGN.
Are you in Alberta, Canada? You're super special, please see our policies and FAQ before you contribute.
**See FAQ
MEDIA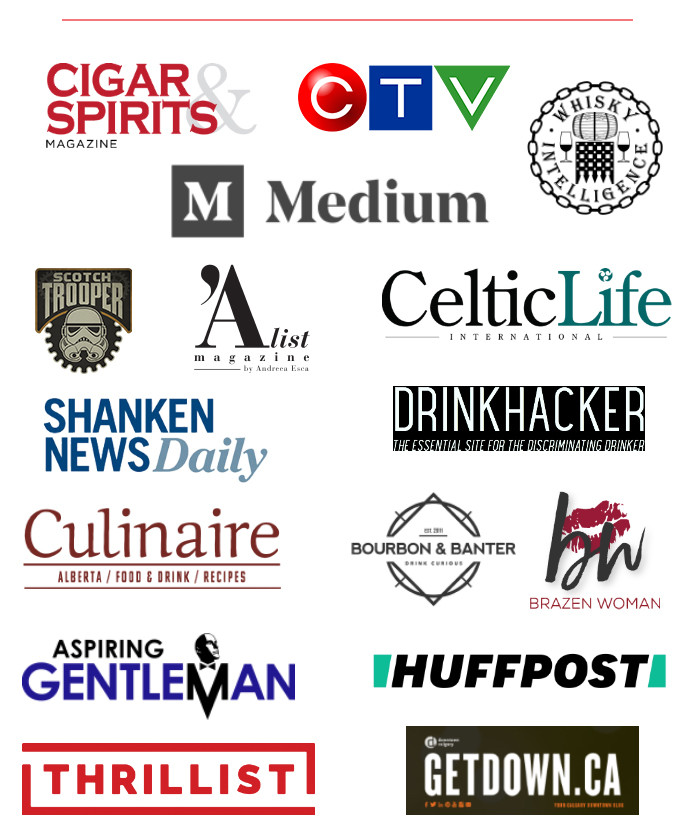 Risks and challenges
We have worked extremely hard to create this product, launch it on Indiegogo, find a manufacturing partner and do the fulfillment, but here are what we see as the risks:
MANUFACTURING: The manufacturer is lined up, and we have quality assurance people on site during production. We've done this before and everything this year looks good. 
FULFILLMENT/SHIPPING: We never know, but we might get insanely busy and stuff happens that can't be planned for: a supplier misses a deadline, customs clearance or a shipment gets lost. Those things could cause a delay. We work with our fulfillment partner directly in the UK that will ship your rewards worldwide with a tracking code. You will receive the tracking code as soon as the rewards are shipped.
OUR PROMISE TO YOU: We understand that no campaign comes without challenges. Despite our planning, there are circumstances that may be out of our control. We promise to communicate with transparency and work to resolve any issues in a timely manner.