Scout: The Tiny AI-powered Autonomous Mobile Robot | Tiny but with huge intelligent power, Scout is an AI robot that autonomously patrols your home 24/7.
Introduce Scout
We are proud to introduce Scout, the world's first AI-powered autonomous home robot that lets you monitor, discover, and explore your world like never before. Scout is the ideal fun gadget for homeowners, pet lovers, programming learners, and robot passionists. And amazingly, it comes with a price tag that everyone can afford.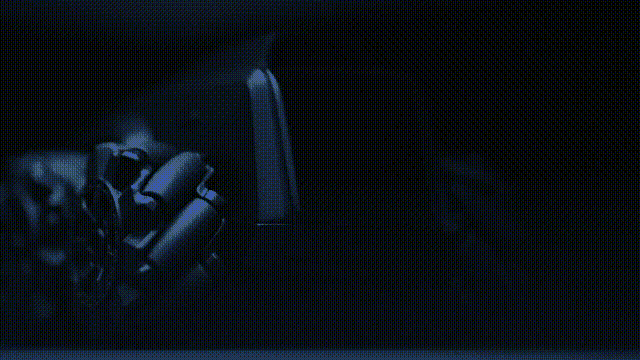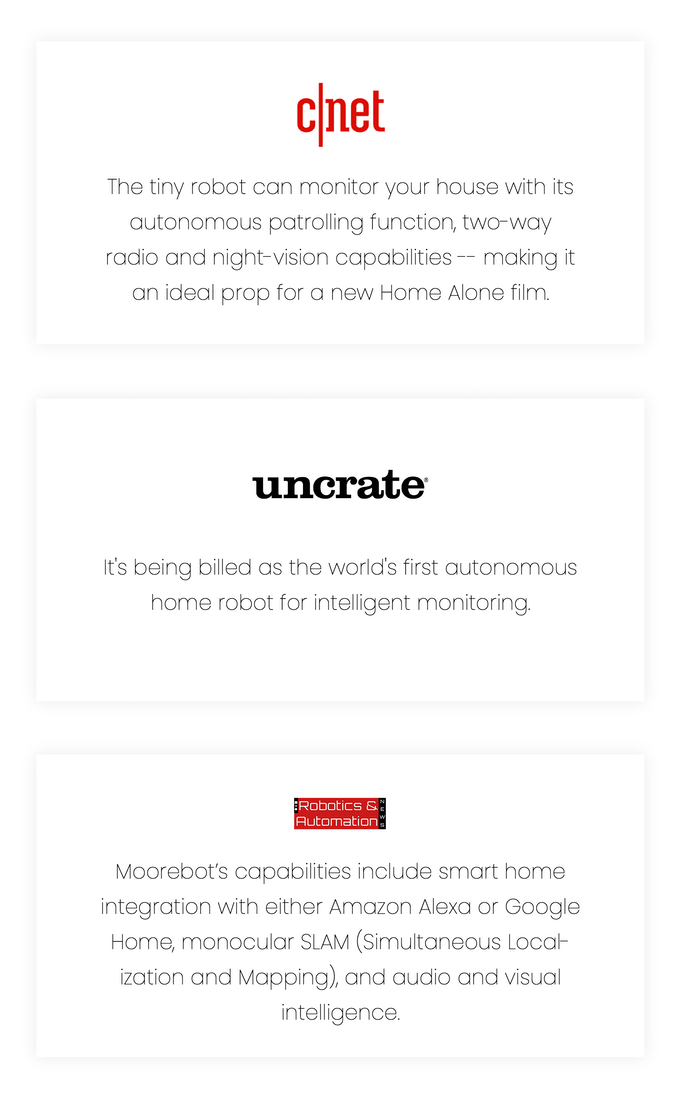 The Pal You Always Wanted?
A loyal robot guarding your home 24/7 autonomously.
A smart home gadget making monitoring so convenient.
A fun tutor for robotic programming.
A pet watcher who takes it job seriously.
A lovely and cute companion, ready for any exploration mission.
There is no IP camera or robot on the market that can meet all these needs, but tiny Scout can! Like a robot in sci-fi movies, it is real and it is fun! And it's affordable!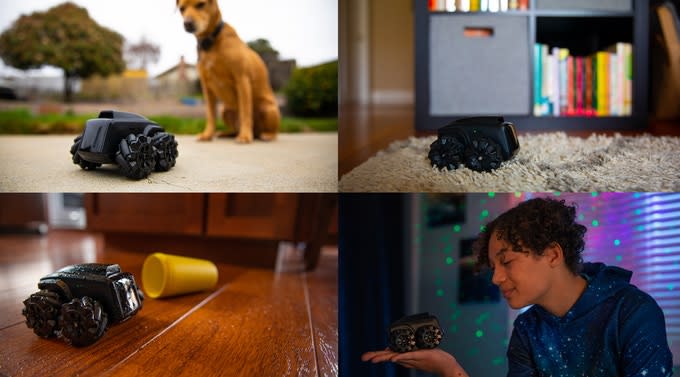 Mission Control Can Start Right Away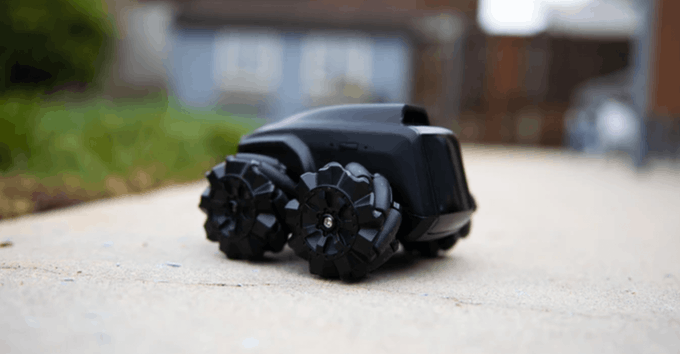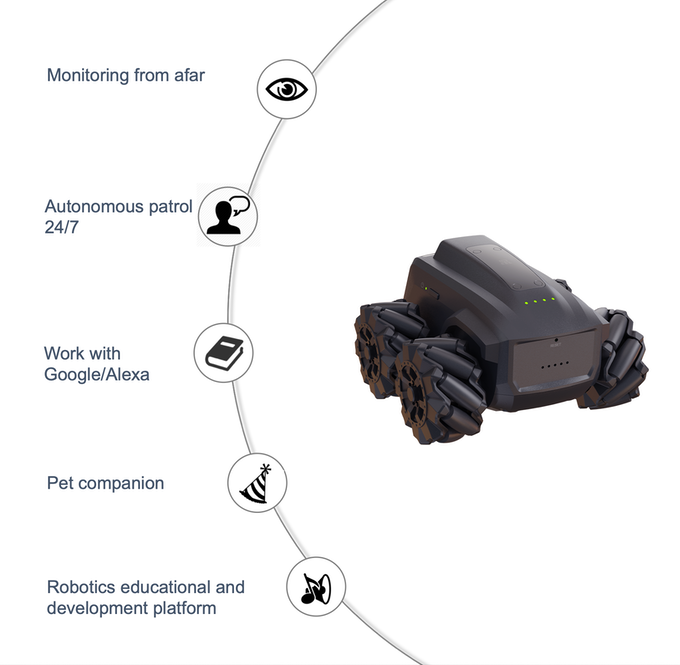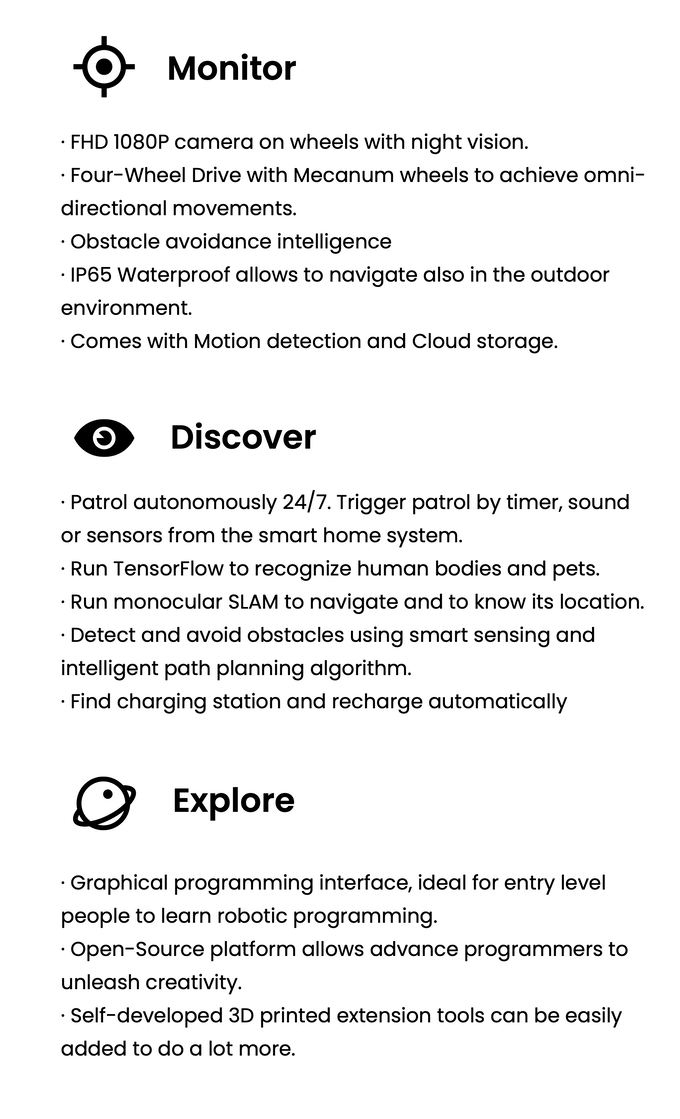 Compact but Powerful
This small body (70mm x 100mm x 110mm – 2.8inches x 4 inches x 4.3 inches) contains highly integrated and feature-rich electronics.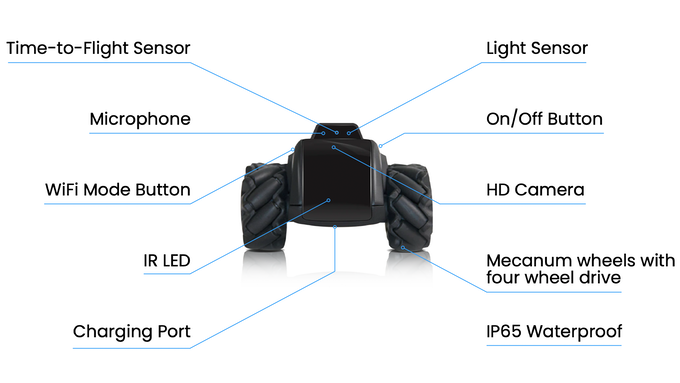 Comparison
Compare with current market available smart home robot.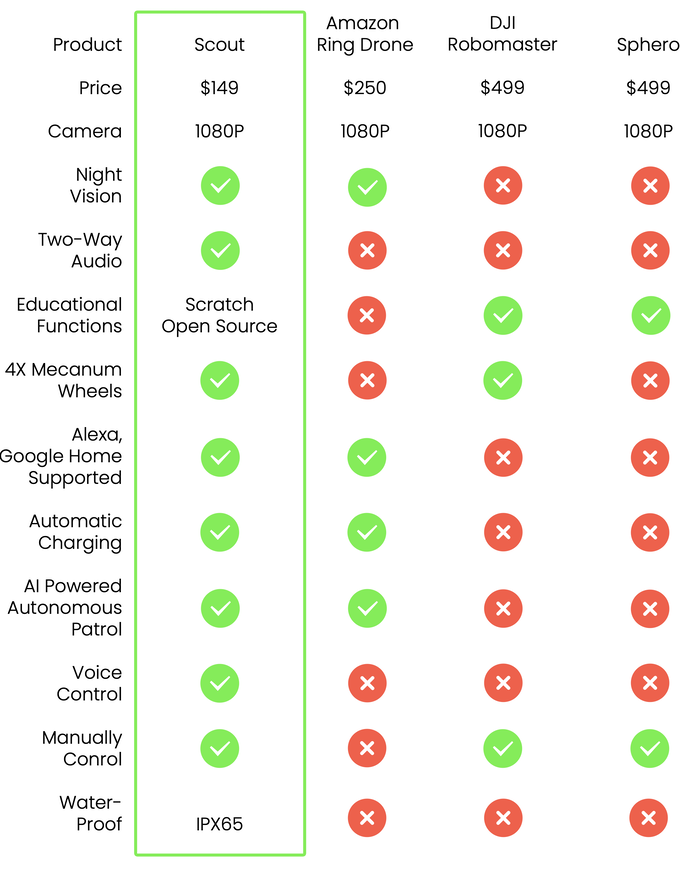 Scout Review by KhanFlicks
Scout on CES 2021
Scout debut was at CES 2021 early this year. Pilot lab team leader Mr. Jun was interviewed by Bionic Buzz, and also demonstrated Scout. Unlike other robot products on Kickstarter, Scout is not a prototype, it is ready for mass production. And it is Moorebot's third-generation robot. You can learn more in this interview video.
Scout is US patented product, including design and technology!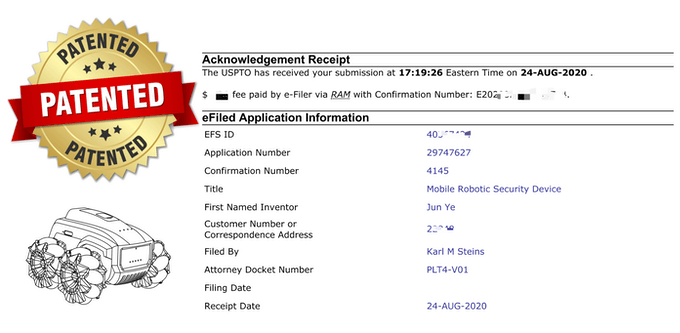 Autonomous Mobile Robot 
Scout is the world's first Autonomous Mobile Robot for home, capable of patrolling 24/7.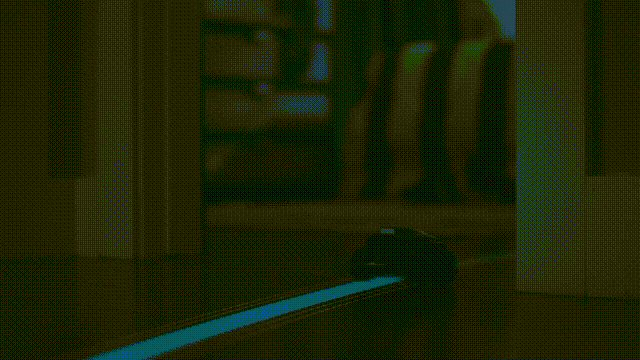 It connects to a mobile phone or internet via Wi-Fi and can stream live HD video with two-way audio. Use the Moorebot Scout App to view the image up to 1080P quality. Scout supports  most of the IP camera features. It allows to you monitor home from anywhere in the world.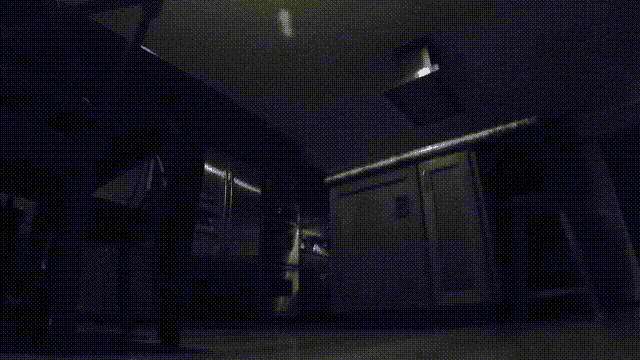 AI Learning & Manually Control
Home monitoring with no blind spot. With AI-powered SLAM (Simultaneous Localization and Mapping), Scout can autonomously patrol and guard your property 24/7 with a status report. Scout runs on Linux + ROS. It can recognize objects such as the human body, pets, and more with Google's TensorFlow. It also runs the Monocular SLAM algorithm in order to achieve autonomous patrol and to find its own charging port. Therefore, Scout can find its way back to re-charge on its cradle to get ready for the next assignment.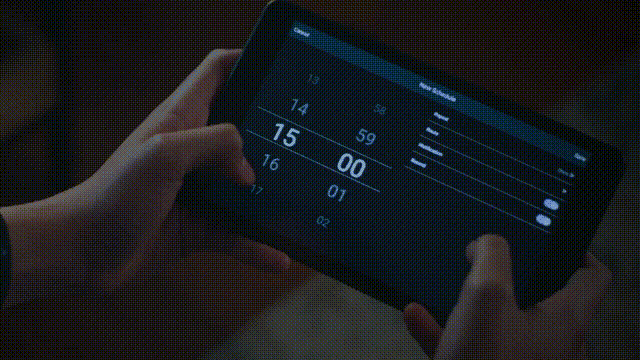 Explore Everywhere (Night Vision & Waterproof)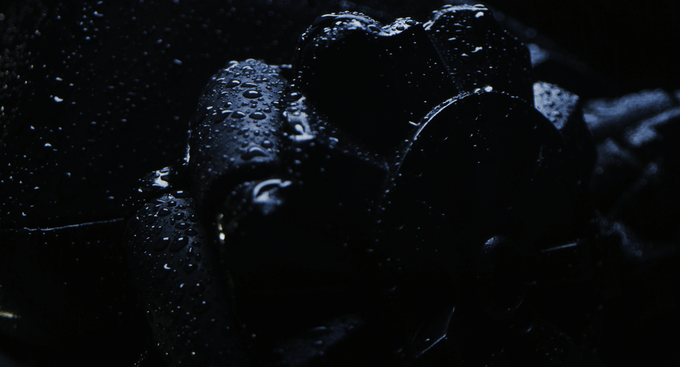 Because of its small size (70mm x 100mm x 110mm – 2.8inches x 4 inches x 4.3 inches), Scout can be used to autonomously monitor home, office, or business, going under furniture and into hard-to-reach locations. For professionals and businesses, Scout can perform inspections in areas that are hard to reach. Equipped with a 1080P FHD camera and night vision, 4 x Mecanum Wheels, IPX 65, you can remotely guide Scout into almost every space of your house, office, or building.
Privacy Protection
Your privacy is our top priority. Scout's streaming video has end-to-end encryption with a peer-to-peer connection. Two-step authentication is also supported for extra protection. If the user uses Scout as an IoT device (always connected), the microphone and the camera can be disabled in the App. The camera can have a physical blinder to cover it.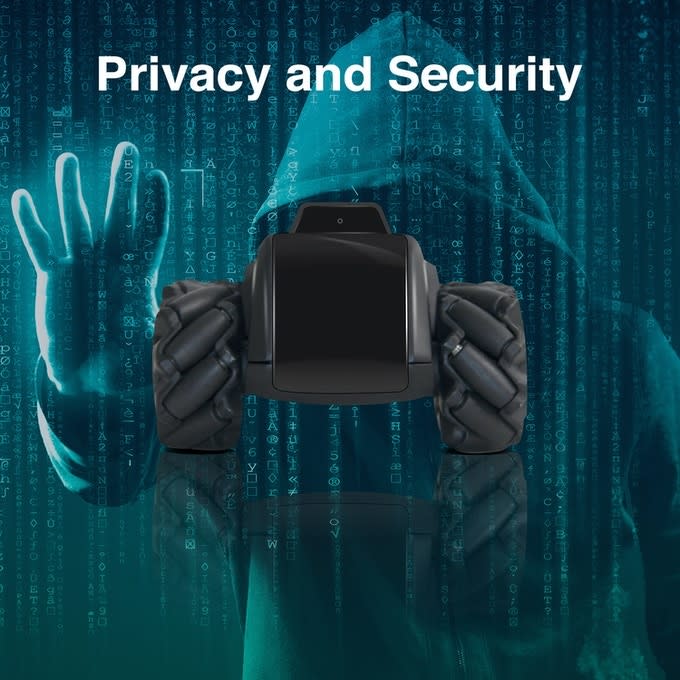 STEM Programming Education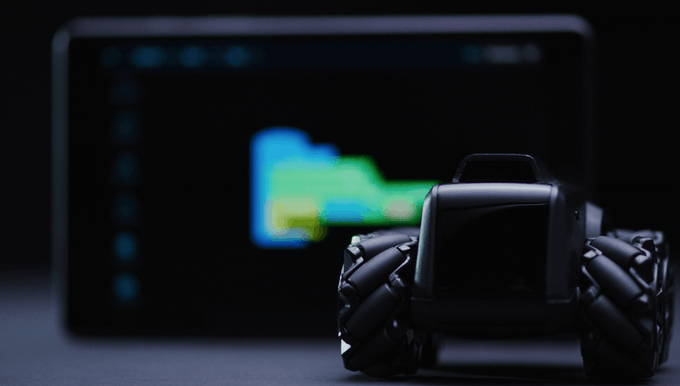 Scout is more than just a fun, programmable robot – it's also highly customizable. We've added some incredible features that open up a world of possibilities for educators, students, technical hobbyists, and anyone else ready to take it to the next level. Scout supports Scratch Language for programing additional functionality and for learning simple programing skills for STEM education. Advanced developers can execute C/C++ programs on Scout. More extension tools can be designed as add-on skills to the robot. Much more can be done on this platform.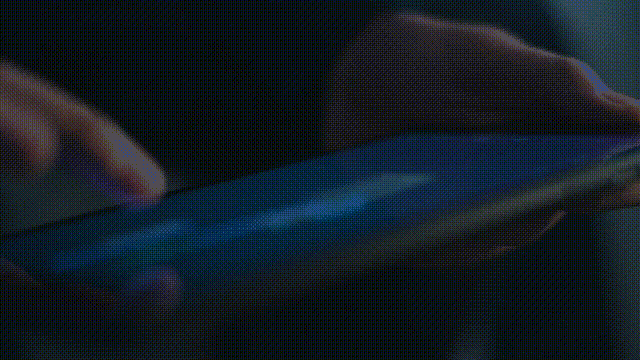 Open Sources & DIY
With the Scout Open Sources SDK, you'll easily have access to an unprecedented set of advanced sensor data, AI capabilities, and robotics technologies including:
HD color camera stream 
Raw and directional audio
Spatial data from the sensors 
Multi-level touch data  
Face, emotion, and human body recognition
Scout is a robotic development platform. Scout's robotic control layer is open source which allows serious developers to write C/C++ programs to enable more functionalities, including interfacing with other AR games.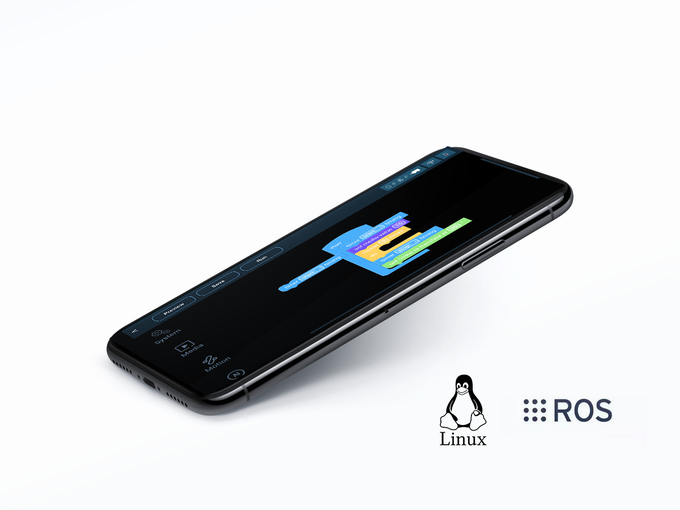 It is even possible to design and 3D print extension tools which can be attached to Scout, ranging from robot arms, a UV germ killer, a pet treat dispenser and many more.  
Our engineers always have a strange sense of humor. This is a customized C/C++ program that enables the robot to track and push back the red ball like a dog. Just want to demo Scout is a very powerful and potential robot platform, you can do much more, only imagination is the limit.
We will continuously release some fun demo videos and will share all the codes with our backers and Moorebot community! Scout will allow you to do everything from integrating Scout into your smart home to creating new games to using him for academic research—the possibilities are endless.
Smart Home Device
Scout is compliant with Amazon Alexa and Google Home, it is a "smart" robot. You can expect to stream Scout's visual to Alexa Show, Spot, and Google screen devices, to send voice commands to control the robot movement, and to trigger patrol with smart home devices such as door sensor. Motion detect is available when Scout is in its charging station. Scout can start recording based on sound detection. Pairing can be done in Android and iOS apps from Alexa and Google home.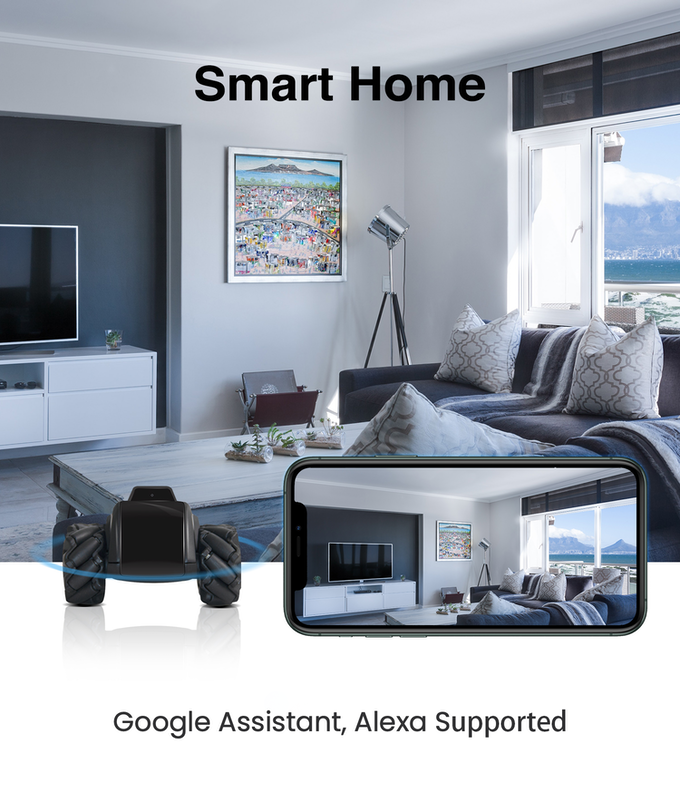 Powerful Scout App 
We have a powerful App for Scout, both IOS and Android. Once connected to Scout, you shall control the robot and view the video via the app. It is super easy to connect Scout to the home Wi-Fi router as an Internet-of-Things (IoT) device and can be accessed from the internet via a secured Peer-to-Peer connection. Go to the patrol path set up in the App. Control Scout to move along the desired path.  During this time, a path is shown in the App.  Name this patrol path and let Scout patrol autonomously along this path.  If interests are detected, such as the human body or pets, Scout would alert, record a 13-second video, and store the clip.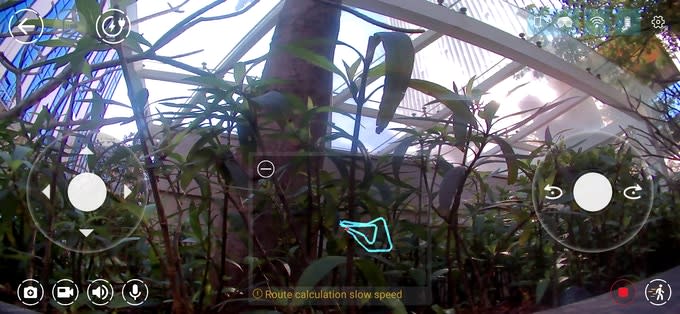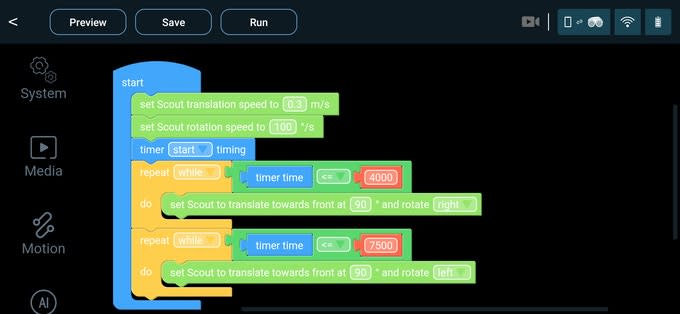 Pet & Child Companion
Scout's capabilities include monocular SLAM (Simultaneous Localization and Mapping), and audio and visual intelligence that enables Scout to recognize, follow and interact with persons and pets. 
Scout can be used for remote pet observation and companionship. Do you worry about your pet's well-being while you are away from home? Scout is there to help watch over it and the two-way audio feature lets you listen and even talk to your pet.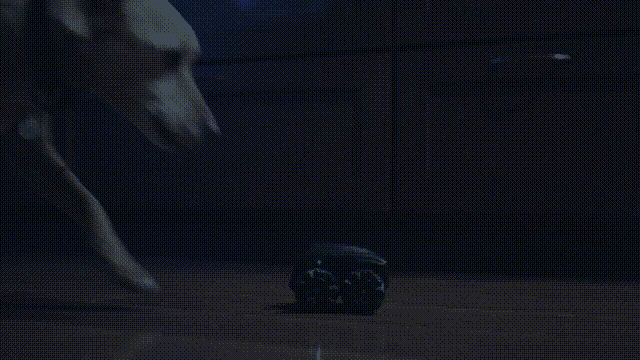 Specs
Wi-Fi® and BlueTooth Wireless Connectivity
Full HD 1080p video recording & image capturing camera
Two-way audio with built-in microphone and speaker
Voice or Event activated autonomous patrol with auto-charging
Four-wheel drive with Mecanum wheels
Intelligent navigation including obstacle detection, path planning, cliff detect and more Infrared night vision
Cloud video clip storage
AI-based human and pet recognition
Sensor rich with 9DoF IMU, ToF, and Light sensor, etc.
Playing time is around 2.5 hours, and charging time is around 3 hours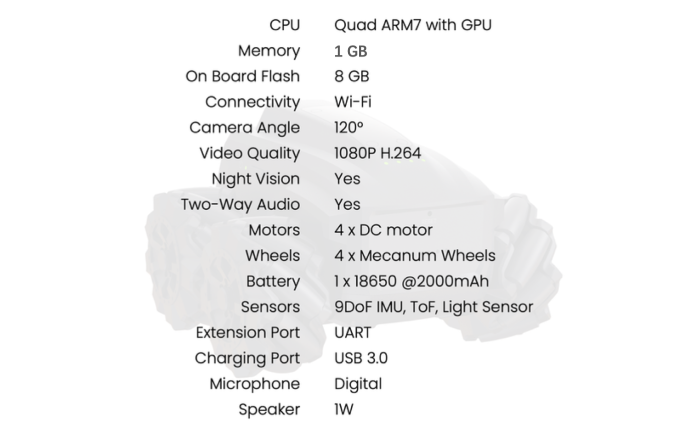 About Moorebot Team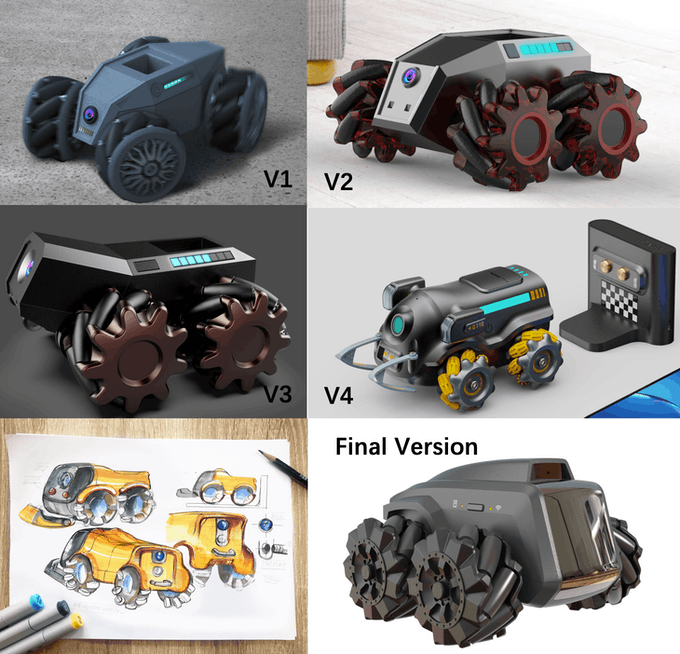 We are so proud to introduce our third commercial robot product. Scout, codename RollerEye, was originally discussed with the robotic community about two years ago. It was a challenging yet exciting journey. We are glad that we are finally here. Ever since our first robot was launched three years ago, and followed by Zeus, the ultimate fighter two years ago, we are fortunate enough to expand our team with people who share the same vision. These are the product designers and tech veterans who achieved the best products under brands like Motorola, Roku, and DJI, etc. That significantly improves our ability to execute. Tremendous progress was made within the team, from product design to technology implementation to quality assurance in mass production.  We are confident that we will meet our projected delivery dates.