Sensorwake Trio: The scent-based alarm clock | Wake up gently every morning by stimulating three senses : smell, sight and sound.
THANK YOU! We reached more than 675% of our initial funding goal !! Coming soon on Indiegogo Marketplace…
THEY RECEIVED IT !
The first receptions have started and will continue in the coming days.
FIRSTS BACKERS FEEDBACKS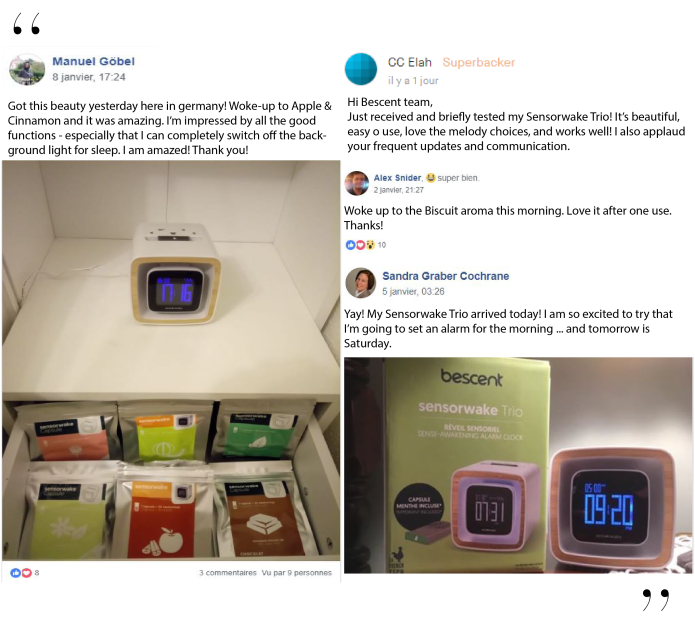 Thank you for all your feedback! 
HOW MUCH DO YOU HATE YOUR ALARM CLOCK?
Guillaume, the inventor of Sensorwake Trio, used to hate mornings. And he soon realized that he was not alone.
According to a survey of 2,000 people by SleepJunkie, more than 80% of people feel dreadful or anxious when their alarm goes off in the morning.

Have you ever felt this way ? There is no reason to brand yourself « not a morning person ». You are simply using the wrong alarm clock.
 
IMAGINE GENTLY WAKING UP TO YOUR FAVORITE SMELLS, EVERY DAY!



What if you could wake up happier, more motivated, and ready to take on each day? With Sensorwake Trio, you choose from a wide variety of smells, like coffee, the beach, forest, or peppermint. Change them out as often as you change your mind. Stop hating your alarm clock. Start making your mornings better.
We're proud to introduce Sensorwake Trio – our latest innovation after three years of research and development.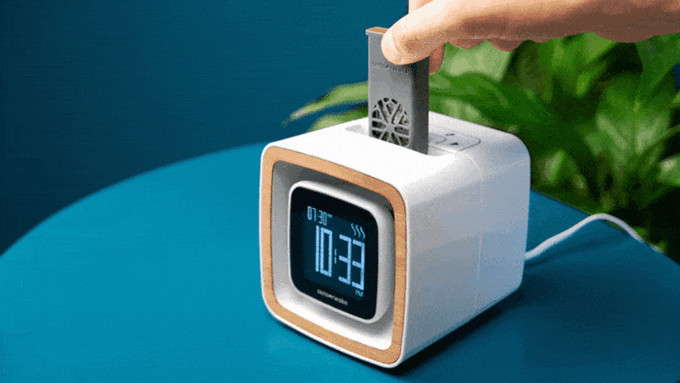 TECH SPECS 
 
OUR TEAM HAS GROWN, TOO  
From a garage to nearly a dozen people. We're incredibly thankful for how far we've come.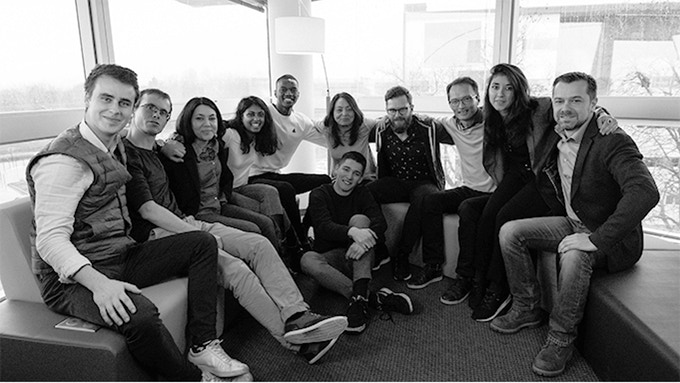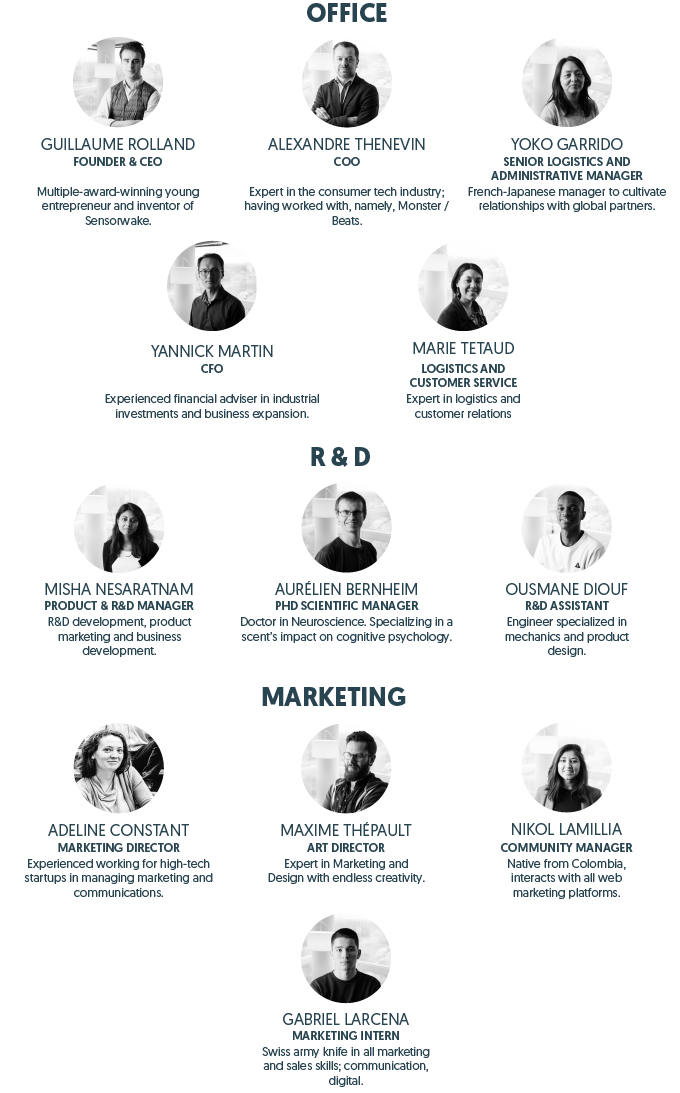 WITH THANKS TO:
Google – Incubator & Accelerator
Givaudan – Scents Mixing & Creation
Lexibook – Industrial Manufacturer
BNP Parabas WAI Boost – Accelerator
Zagatub – Accelerator
Backerkit – Customer Service & Fulfillment