Serpiente Ultra Premium Tequila | The birthchild of innovation & great taste! Handcrafted, luxury tequila with an elevated experience!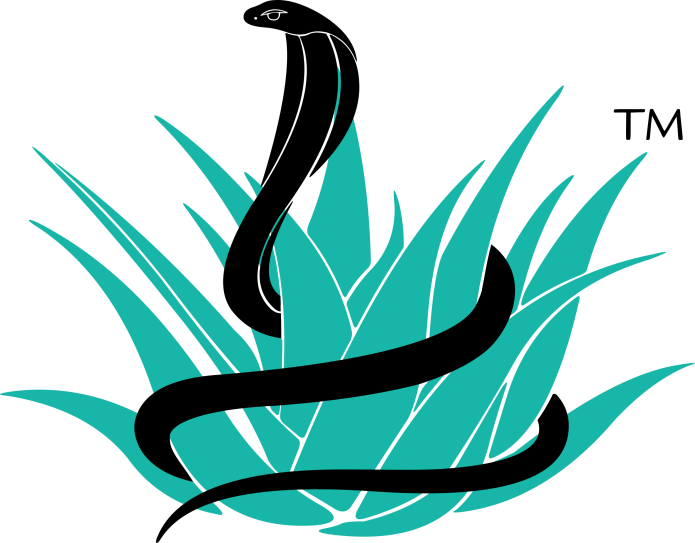 Serpiente Ultra Premium Tequila, the birthchild of innovation & great taste, is a new luxury tequila redefining the super premium spirits category! Serpiente Ultra Premium Tequila is a handcrafted premium tequila made from 100% Weber Blue Agave sourced from the valleys of Jalisco, Mexico. We make Serpiente in the heart of town where the now world famous spirit got its start, Tequila. Then we bottle it in mouth blown, crystal glass bottles handmade by skilled glass artisans. Due to our manufacturing process, no two bottles are exactly the same. Each bottle is unique, just like our consumers.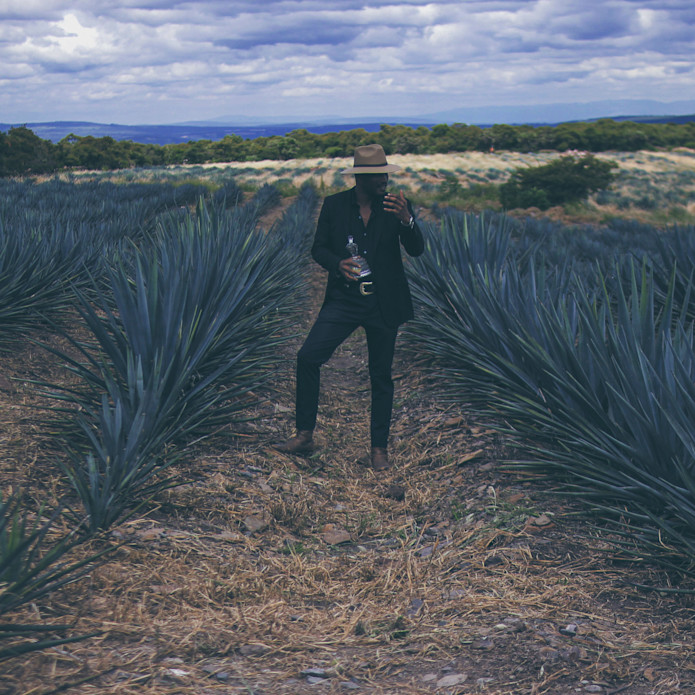 Visiting The Blue Agave Fields In Los Altos, Jalisco
We use a meticulously selected group of 100% Weber Blue Agave sourced directly from the valleys of Jalisco to make our tequila. We work with local Mexican farmers who grow and cultivate the blue agave for years until they reach maturity. With each bottle purchased, you will be helping to support the local economy in Jalisco and family owned businesses.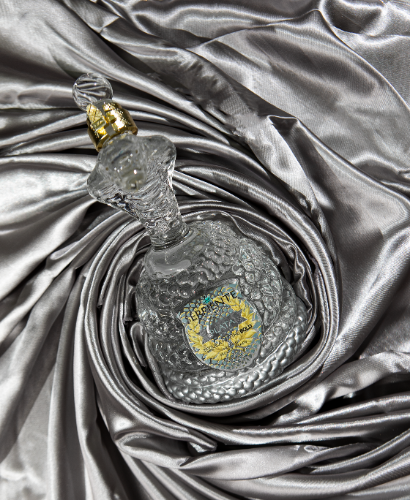 We utilize traditional slow baking, brick ovens and autoclaves to cook the blue agave hearts, and traditional molinos to extract the juices from the agave plant. We then wash the agave fibers with naturally refined water. Fermentation can take up to 50+ hours which gives us a more full bodied tequila/agave flavor. The final step is our single batch, double distillation process which leaves us with our amazing tasting Serpiente Ultra Premium Tequila Plata profile.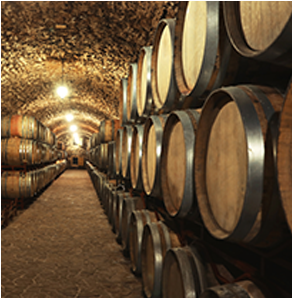 Our Reposado & Añejo profiles are aged in American Oak Whiskey Barrels, for up to 8 months and 12 months, respectively. Our Extra Añejo Cristalino is aged for 3 years before it experiences a final special charcoal filtration process, resulting in an aged tequila that has the characteristics and flavor of an Extra Añejo but with the crisp, floral notes and clear appearance of a Plata. 
Made To Be Sipped 
But then again who likes rules? Serpiente Ultra Premium Tequila 
can be enjoyed as the perfect marg or the cocktail of your imagination.  
Enjoy An Elevated Experience 
  
In order to increase product security, authentication and transparency in the supply chain, our bottles are equipped and sealed with a tamper-proof technology. Each bottle will have a unique digital ID that allows for chain of custody data to be captured & stored. Permanently registering that bottle & it's unique ID as an authentic product onto our customer loyalty system.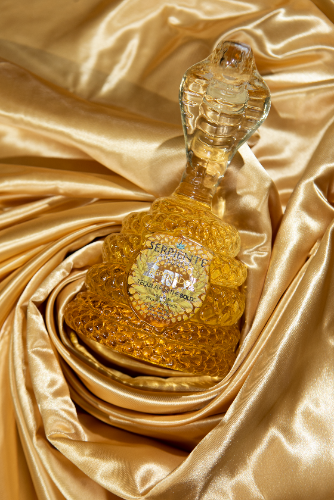 Luxury Redefined 
Our shipments and unique bottle IDs are tracked and maintained, providing all parties involved in the supply chain process increased levels of transparency, real time reporting, efficiency and product authentication. Counterfeit/unregulated alcohol is a growing issue globally and with an average of 25% or more of the alcohol in circulation being unregulated in some countries, with others getting as high as 50% or more! We offer our consumers increased confidence that the tequila they are drinking is an authentic product.
Just through a tap of their NFC enabled device to the Serpiente Ultra Premium Tequila bottle, the end consumer will be able to verify the product's authenticity. The enhanced bottles also give us the ability to interact with the consumer post purchase, providing us with an additional, more organic, direct to consumer marketing channel. 
 
On the front end, consumers will have the ability to sign up for our private membership club, accessible exclusively through our bottles. Extras like private events, free merchandise, discounts & promos will be sent out through our enhanced bottles.
Serpiente Ultra Premium Tequila is more than just alcohol, it's an experience. We're creating a community. Depending on the tequila profile purchased, the consumer will have access to exclusive extras, such as tequila tastings, art gallery exhibits, network events and private listening parties.
Elegant Packaging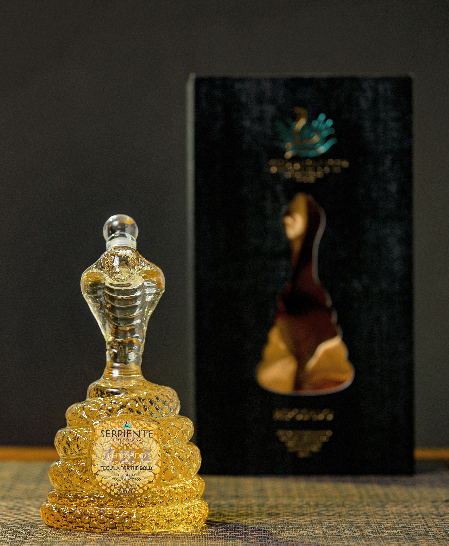 Transparent Viewing Window

Snakeskin Textured Box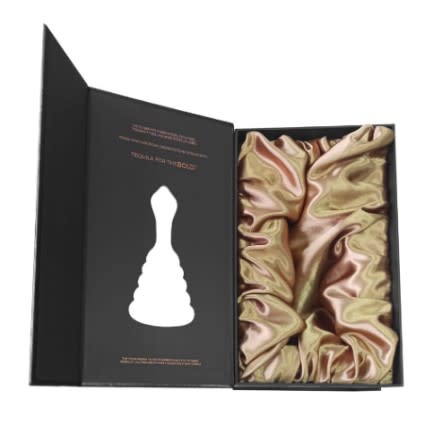 Tamper Proof Tech
Satin Inner Lining
Brand Launch
Serpiente Ultra Premium Tequila has secured distribution through our network of distributors and online retailers to have access to consumers in 30+ states. Your backing of this campaign will secure you one of our first edition limited release bottles. So if you aren't located in one of our designated launch states, don't worry, you can still order a bottle of Serpiente Ultra Premium Tequila! We will be expanding our footprint nationwide as we start to make our initial shipments. Whenever the first shipment is set for your state, your bottle will be a guaranteed part of the allocated inventory. As soon as we receive an contribution from a new state, we work with our independent wholesaler in that specific state to find a retailer in your area to assist in the fulfillment of your order!
 
AVAILABLE PROFILES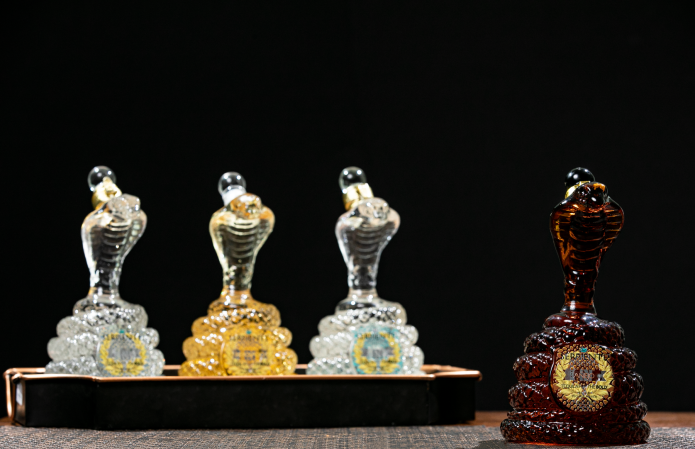 Plata | Reposado | Añejo | Extra Añejo Cristalino 
After your contribution for your selected tequila profile, you will receive a corresponding e-voucher when shipments are being imported into to the USA to the designated independent wholesaler and then to the retailers in order to claim your bottle. Backers in authorized states/cities that allow the shipping/delivery of alcohol can opt in the have their bottle delivered to their home through a licensed 3rd party!
Logisitics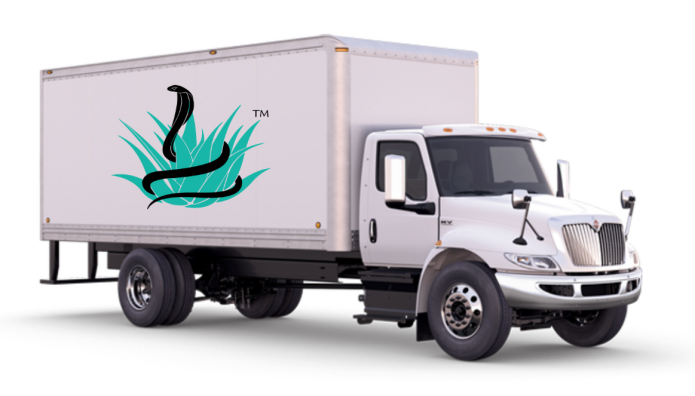 Our goal is to start making our first deliveries in the USA by summer (June/July). We've been working on this project for almost three years now and we're finally at the end of the first leg of our marathon. We just want to thank you all in advance for those who have supported us already or are planning on supporting with a contribution. For those who can't, thank you for even taking the time our to check out our campaign. Share our campaign with your friends & family, spreading the word about us is FREE! 
CONTACT 
[email protected]
https://www.serpiente.io
 
FOLLOW US
Instagram: @serpientequila
Facebook: @serpientequila
Twitter: @serpientequila

Serpiente Ultra Premium Tequila | Tequila For The BOLD!