Servaes Brewing Company | We aim to be the first Kansas City area brewery owned and operated by a female head brewer!
Are you ready for something unique?
You might not always know what beer we will have on tap, but you'll always know it'll be good. Flavor, fun and quality are things we hope to bring to the already awesome Kansas City beer scene.
We will NOT have flagship beers. We WILL have awesome beer, though. We are hoping to focus on novelty, barrel-aged and innovative sour beers. We also will have craft soda!
Some of the beers we plan to brew the first year include our popular Rainbow Sorbet Sour, Smores Imperial Stout, a variety of smoothie style sours and several one-off, barrel-aged imperial stouts. We've been known to add all kinds of interesting things to our beers, including whole pumpkin pies, entire boxes of red velvet cake mix, chocolate chip cookies and much more.
We don't like to brew the same thing over and over again. Instead, we like to push ourselves to see what the next crazy thing is that we can pull off. Have a crazy good idea? Share it with us!
Who are we?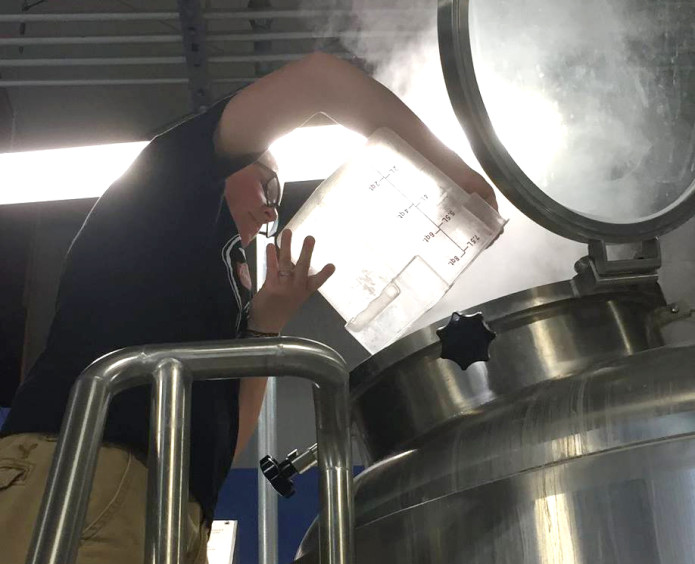 Servaes Brewing Co. is the culmination of passion, hard work and persistence. Courtney began brewing in 2012 with a kettle, a propane burner and a few beer-loving friends. That casual hobby evolved into what can only be described as an obsession. Since then, Courtney has brewed hundreds of different beers, challenging herself to try new things, learn new styles and explore new and inventive flavor profiles. She has had the opportunity to participate in a few scale-ups at professional breweries and has won several awards for her homebrew. Awards and scale-ups include:
2018
Kansas City Bier Meisters

3rd Place Belgian Strong – George Dubs Wasn't So Bad

Lawrence Brewers Guild

2nd Place Cinco de Mayo Special Category – Strawberry Margarita Gose
3rd Place Fruit/Spiced – Mexican Chocolate Stout

High Plains BrewHoff

1st Place Tie – Jasmine Sour
2017
Kansas City Bier Meisters

2nd Place Special Category – Cocktail Party

Iowa Brewers Union

3rd Place Stouts – Oatmeal Stout

Topeka Hall of Foamers

3rd Place Fruit Beer – Key Lime Pie Gose

Missouri Association of Serious Homebrewers

3rd Place Sours – Berliner Weisse

Sower's Cup Homebrew Competition

3rd Place Wheat Beer – Hefe

Yankee Tank Brewing 

Red Dirt Country Ale – Scale-up
Oatmeal Stout – Scale-up
2016
Kansas City Bier Meisters

1st Place Special Category – Carrot Cake 

Topeka Hall of Foamers

2nd Place Specialty Beer – Great White Stout: The Sequel

23rd Street Brewing

LBG Collaboration Scale-up – Rye Saison
2015
Topeka Hall of Foamers

2nd Place Specialty Beer – Great White Stout 
2014
Topeka Hall of Foamers

2nd Place English Ale – Hoppy ESB
1st Place Spice/Herb/Vegetable – Pumpkin Beer
2nd Place Spice/Herb/Vegetable – Cappuccino Stout
Courtney has a bachelor's degree in mass media from Baker University and an MBA from Ottawa University. She currently works in marketing at the University of Kansas. In her free time, Courtney enjoys writing, cooking, traveling and spending as much time as possible with her wife, Brandi, and sons, Aaron, 12, and Dylan, 9 months.
Did you say craft soda?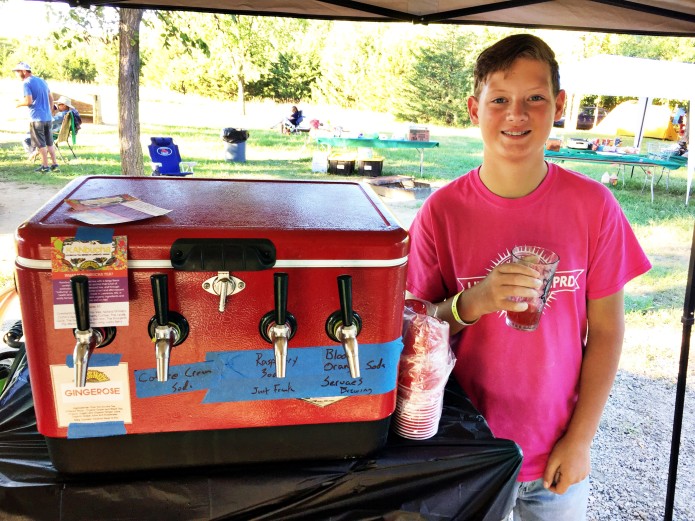 We will ALWAYS have a craft soda (or two or three or four) on tap at the brewery for adults and children alike. Aaron has a list of 25 proposed sodas to make in 2019. Here are some of his favorites:
Butterscotch cream soda (inspired by Harry Potter's Butterbeer!)
Peach cobbler cream soda
Pumpkin pie soda
Fruit punch soda
Smoked pineapple soda
Ghost pepper root beer
The Plan and Timeline: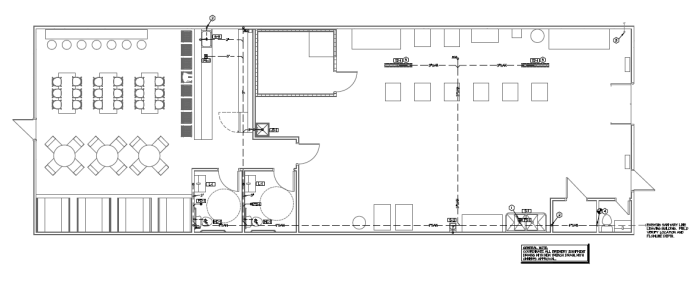 Servaes Brewing Co. will be a 2,700-square-foot brewery and taproom located in downtown Old Shawnee.
We plan to have the taproom and brewery open to the public in spring 2019. We have filed for brewing permits and have begun renovations on our building. Our brewing system is on order and should be delivered in early 2019. We aim to have our grand opening in early spring 2019.
Why Shawnee?
When we first started looking for a location for Servaes Brewing Company, we weren't married to a particular place. We just knew we wanted to be close to other breweries. We looked in Lawrence. We looked at the Crossroads. We looked in North Kansas City. We looked on Southwest Boulevard. 
Eventually, we decided we cared more about what felt right than about whether there would be breweries nearby. We found the perfect location on Johnson Drive in Old Shawnee. 
As luck would have it, we soon found out we would not be the only brewery in Shawnee. Or the only brewery on Johnson Drive. We wouldn't even be the only brewery on Johnson Drive IN Shawnee.
By the end of 2019, we're hoping Johnson Drive will have made a name for itself as another KC craft beer destination. 
Goal:
We know what you're thinking — $20,000 is a lofty goal. We also know we can do it with your help! Funds from this crowdfunding campaign will be used to fund startup ingredients to brew our first few batches of beer. We have secured a small business loan for equipment and are self-funding the renovation on the building. Startup ingredients are the only thing we are missing, and you can help!