Sole Stacks – A Uniquely Designed Sneaker Display | Sole Stacks were created to marry space-saving technology with high style.
What is Sole Stacks?
Sole Stacks binds the passion for shoes and functionality into a beautifully made product. We design and manufacture shoe display stands and organizers.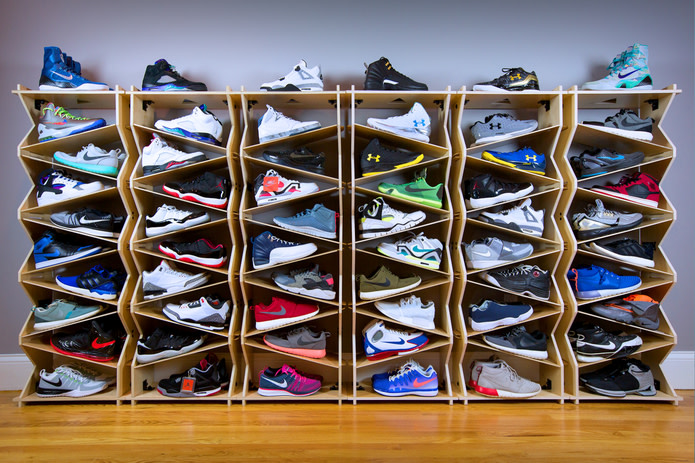 Currently I am running Sole Stacks out of my 600 sqft. apartment. My apartment has become the HQ and warehouse for Sole Stacks. But the strong passion I have in my product, I made it happen with what I have. Every year Sole Stacks has accomplished more than I imagined. Being able to ship internationally was one of them. Last year we shipped our first orders to Canada, and more countries added to the list after that. We plan to grow rapidly across the entire world. 
We need your help to get our warehouse open and running with the equipment & machine that's going to be required to make our products. With your backing we will be able to acquire the CNC Machine, Warehouse, and tooling equipment to reach the production capacity necessary to make this a sustainable business.
For the past couple of years we have outsourced our manufacturing to local companies in Dallas, Tx. The manufacturing of Sole Stacks has always been done by a 3rd party company, and we think that it would be best if we manufactured it ourselves. The number one reason? Cost. Having our product made by someone else is not cost effective for us or our customers.  By taking on the responsibility of owning our own manufacturing shop with a CNC router we won't take on the burden of having to pay someone else to produce our product. Also, there are times when the machines goes down, or our 3rd party company gets really busy with other jobs. Which then delays getting the product in our hands to deliver to our customers. We want to get rid of all of these issues so our customers have the best experience. 
Thank you for your support!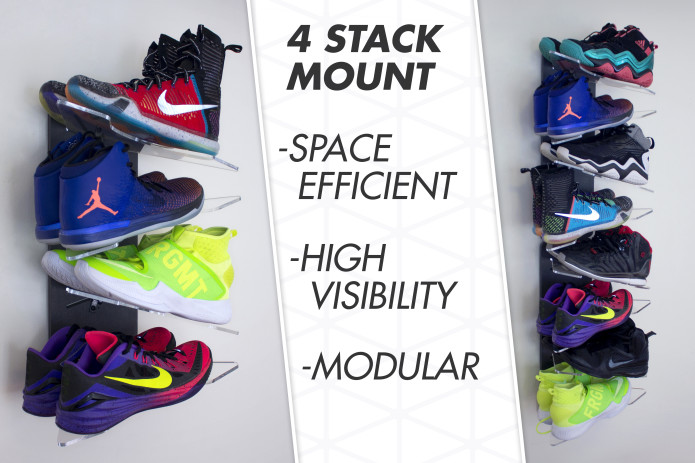 What We Need & What You Get
To break it down.
We are looking to raise $125,000 which will help purchase:

CNC router (The Machine that cuts and manufacturers our products)
Air compressor, dust collector, packing tables
Software to run the machine
Warehouse space to store the machine, our materials, and work out of. This also includes upgrading the electricity/power to be suitable for the CNC router
Equipment, Forklift, and storage bays for our materials and products to stay on in the warehouse
Supporting this campaign will get you some exclusive discounted prices on our products.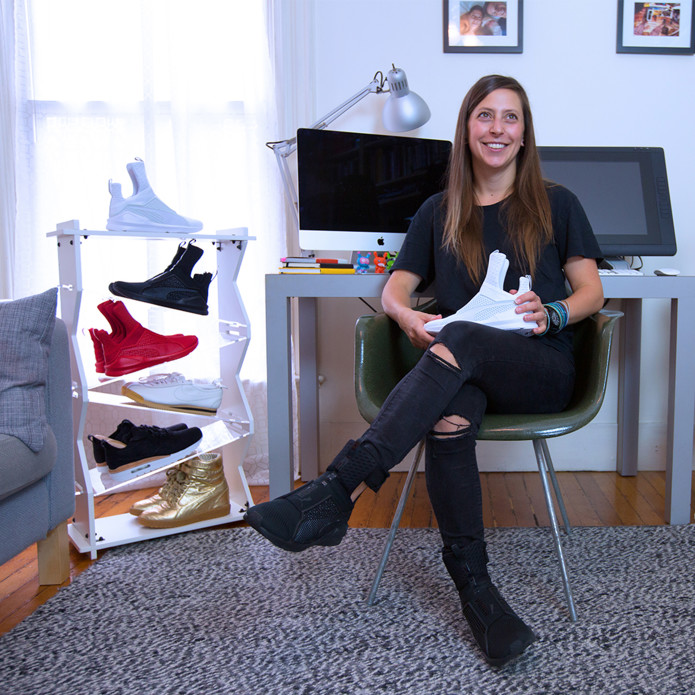 Risks & Challenges
Warehouse. We plan to successfully sign a lease at a warehouse in the Dallas area. The only risk we see is there not being a place that fits our needs when we have successful raised our campaign goal. Real estate moves fast and we are aware of that. We are working with a local Commercial Realtor that has given us a list of options to lease our space out of. 
CNC Router. Our CNC router will be ordered from a company in Los Angeles, Ca. This is the machine that will be cutting our material to produce Sole Stacks. Currently there are 2 left at their facility. But they receive more every 2 weeks. We are in constant communication with a sales rep there to see what the inventory levels are there. We don't see this being a huge problem as we have factored in 3 weeks lead time to process all orders just in case.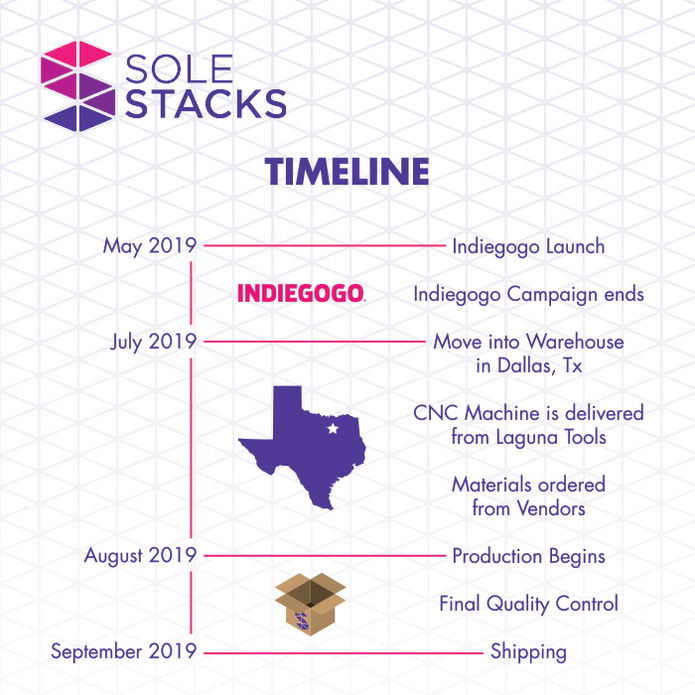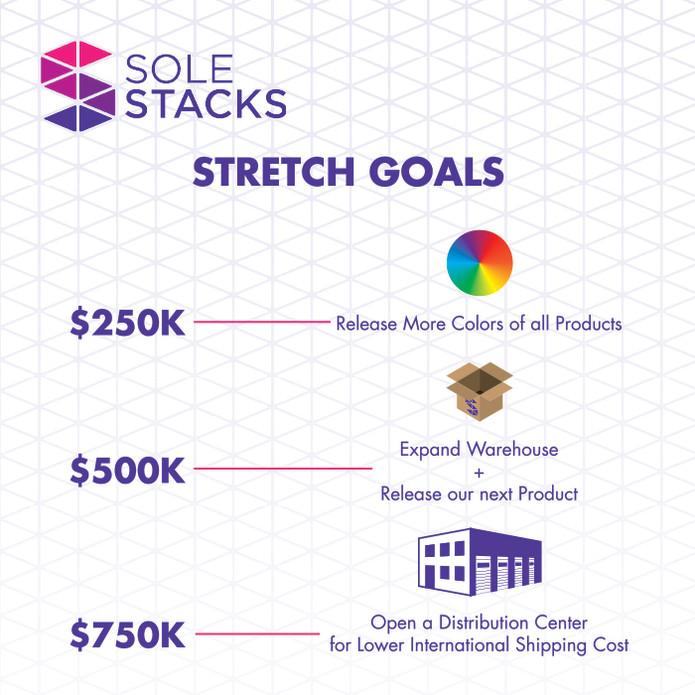 Other Ways You Can Help
Please share our story with your family, friends, and co-workers. We really believe in the power of community. In fact, we wouldn't be here if we didn't the support of our own family & friends. Look for us on Instagram, Facebook, Twitter, or Pinterest and tell people about Sole Stacks.  We appreciate everyone's effort to helping us reach our goal.
About Me
Sole Stacks is the brainchild of Demont Campbell, a Texas Tech alumni, whose degree is in architecture. "I found myself at Gensler, one of the world's top architecture firms, yet I wanted to take my passion for design and combine it with my love for footwear," says Campbell. 
As an entrepreneur from the age of 16, Campbell learned quickly that it is the customer experience that was crucial to the business process. The pillars of his first company – honesty, trustworthiness and marketable product, live on today with Sole Stacks. Campbell created Sole Stacks to be customer-centric. After Sole Stacks began to increase traction, Campbell noticed trend in consumers getting to the point of purchase but not executing. The pain point seemed to be shipping. That is when Campbell noticed an opportunity to lower costs without sacrificing quality. "I couldn't do much about the cost of shipping, but I could control the cost of my product. That's what led me into investigating becoming the manufacturer," states Campbell.