SOUL- The Symphony of Nature | SOUL plays over 250 mixed sounds with breathing light. Enjoy the sound without wireless waves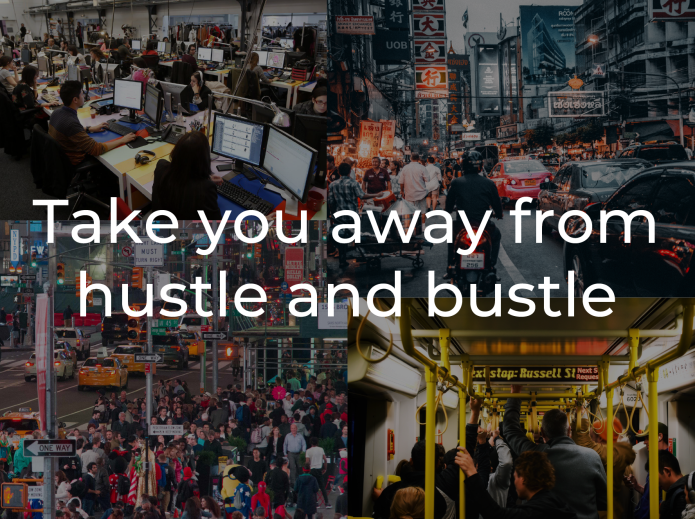 Little did we know that life would come to a standstill, and we would have to work from home. While there was a time when people wanted to get out of their homes to cut the city noise and relax in nature. Listen to the soft gusts of wind… the pattering of the raindrops on the camper roof or even the crackling of the firewood while roasting marshmallows… we are now at a stage when these ambient sounds have become a distant memory in the past two years.
Refreshing your home ambience while you work or even take a power nap, the SOUL ambient sound generator brings in the comforting sounds of the sea surf or the soothing sounds of a forest. Featuring high fidelity natural sounds that replace the urban noises, the SOUL helps you to fall into deep sleep quickly. The sounds also help you to calm down for your yoga routine and overall elevates your wellbeing.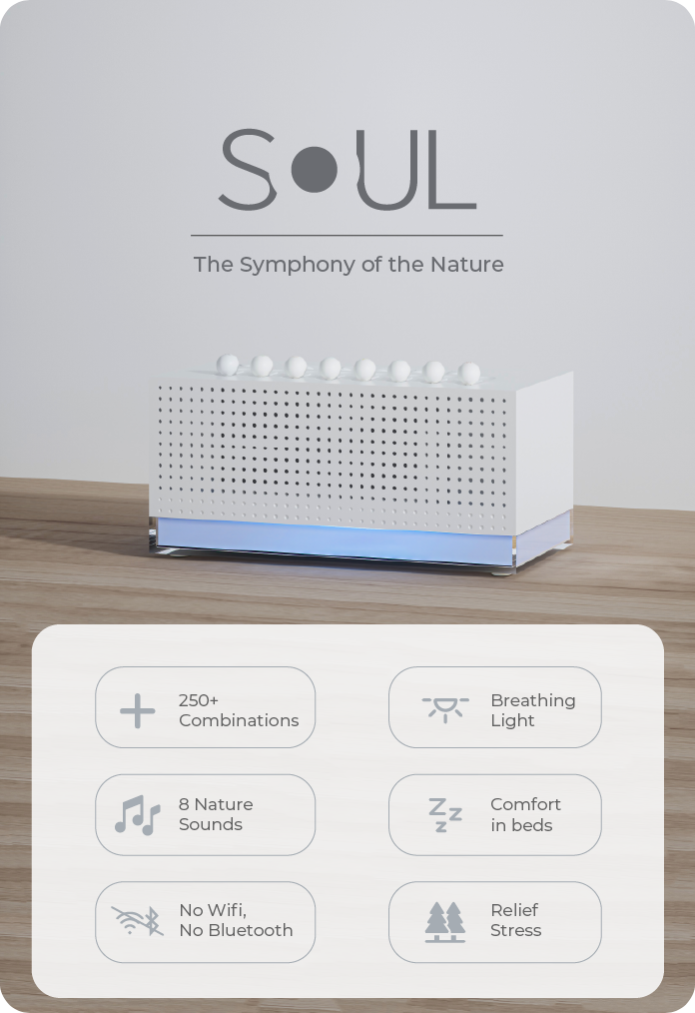 Review by Tech I Want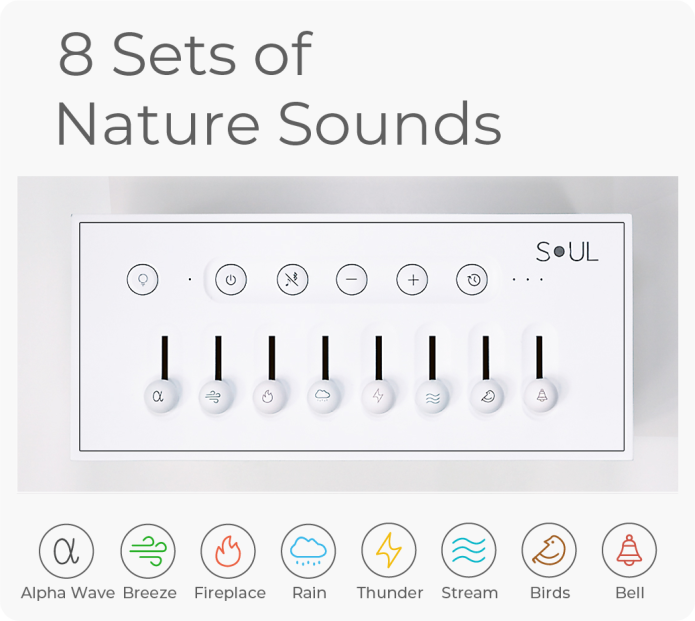 SOUL is designed to play eight sets of natural sounds. All the sounds are recorded individually from the source of origination. The recordings are done using professional equipment and perfected by sound engineers. The optimization process followed by the technicians, remove any unwanted noise (including excess treble and bass). The result is the perfect recording for your relaxation.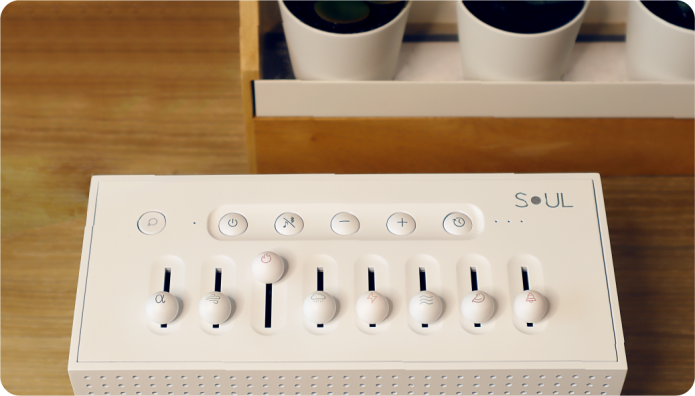 ▲Alpha Wave: This mysterious but stress-relieving wave sound can boost your creativity and relive your pressure.
▲Breeze: Gentle summer wind blowing outside your balcony. Recorded in extended loop for better immersion. 
▲Fireplace: The gentle smoldering sound of a charcoal fireplace at midnight.
▲Rain: A refreshing springtime showers. Cooling rain drops landing gently on your roof. 
▲Thunder: Thunder striking through the sky from a distance. Sound is engineered such that it won't "strike" too close.
▲Stream: Claim running water of a fresh stream. Relax in the peace of nature. 
▲Birds: The cheerful sound of tweeting and chattering of birds. 
▲Bell: The ringing of a bell from a distance.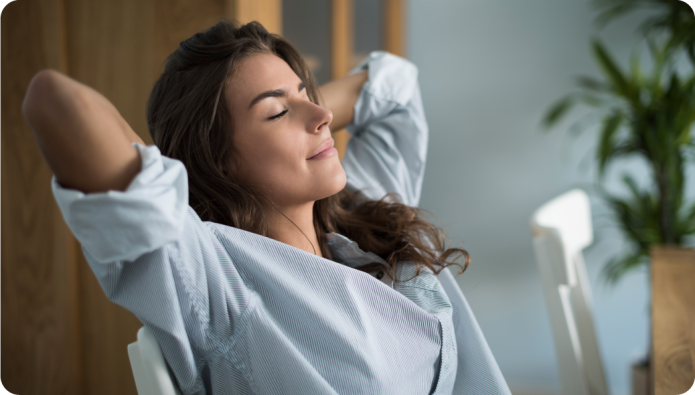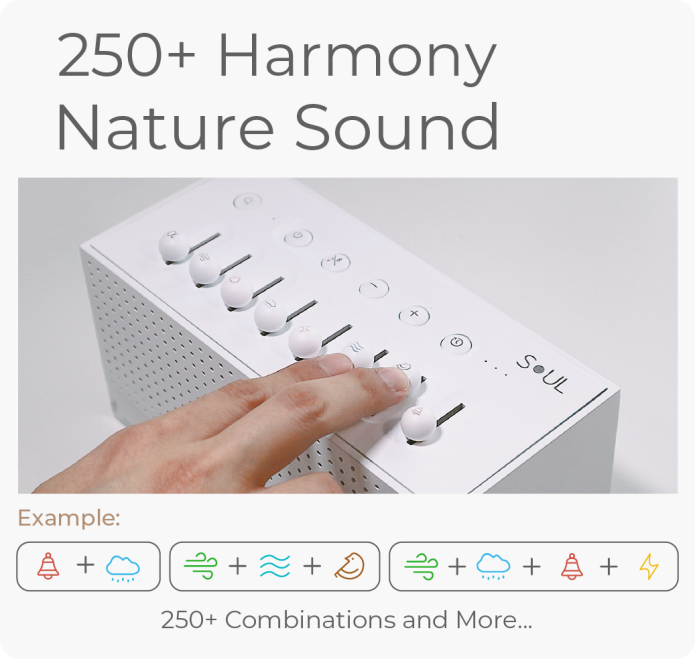 Eight sets of unique sounds from nature have been recorded, tuned and optimized for your perfect relaxation. These sounds of the wilderness are proven to help you relax and reduce stress. You can play all eight soundtracks at different volumes at once, mixing for the best personalized effect. The various combinations bring in subtle harmony and rhythm into your space. Unlike smartphones, SOUL emits no wireless waves and prevents unwanted disruption to your sleep.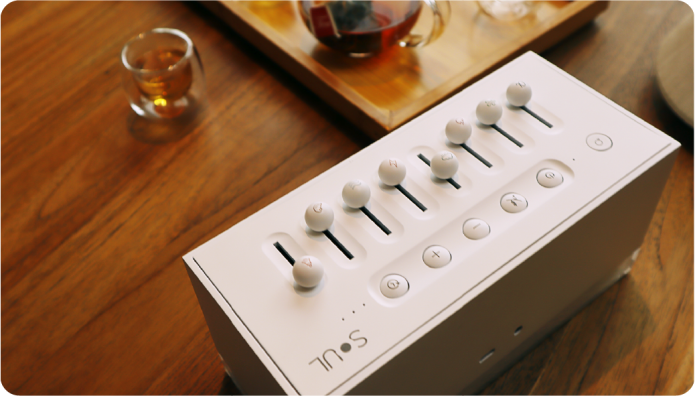 ▼Fireplace + Breeze 
▼Rain + Bell
▼Bird + Stream + Breeze
▼Stream + Rain + Breeze + Thunder
You can mix for the best personalized effect and create your own combinations.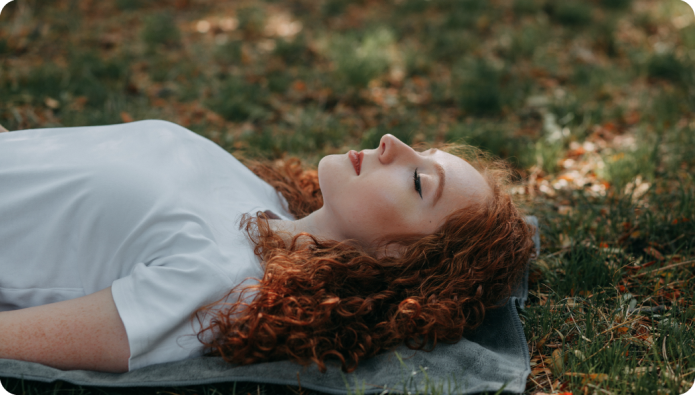 Integrating a breathing light into the base, SOUL helps in improving the quality of your sleep. The base brightens and dims in a rhythm that is similar to the ideal breath pattern… with exhalation slower than inhalation. The light complements your breathwork and guides you to inhale and exhale following its cues. This process gradually influences and reduces your brain activity, preparing it for sleep. Following the rhythm, you can expect to fall asleep in within 15 minutes. The light gradually decreases the breathing rhythm to 5 breaths per minute. It brings you into a relaxed state where the exhalation is longer than the inhalation.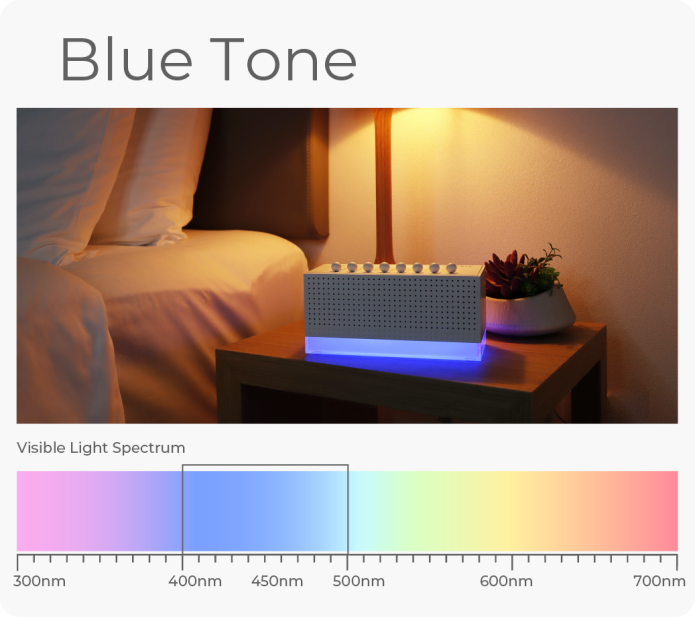 We Set in the most relaxing blue tone at 450nm, this light will help you relax and enter deep sleep even easier. This can train up your breathing rhythm and make you fall asleep quicker.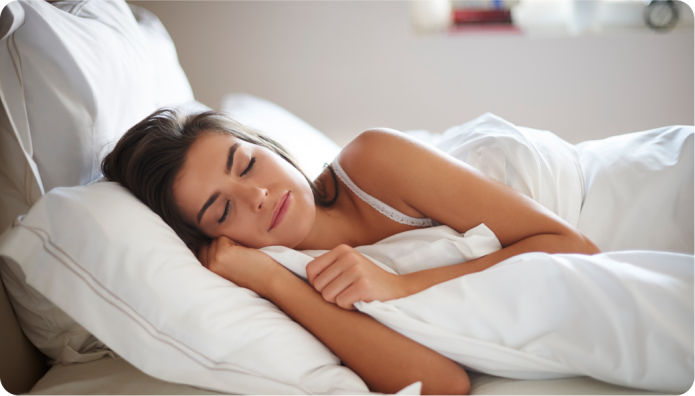 A known fact is that Wi-Fi, Bluetooth and other mobile signals create electromagnetic waves that disrupt your brain and nervous system, resulting in poor sleep quality. SOUL is designed with this in mind – it emits no radio wave and will work even when all your mobile devices are off!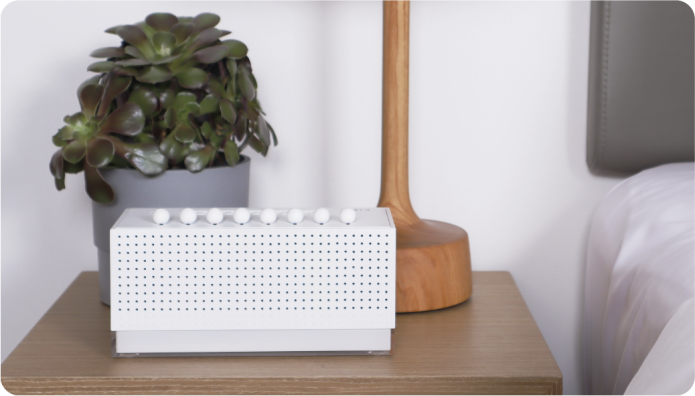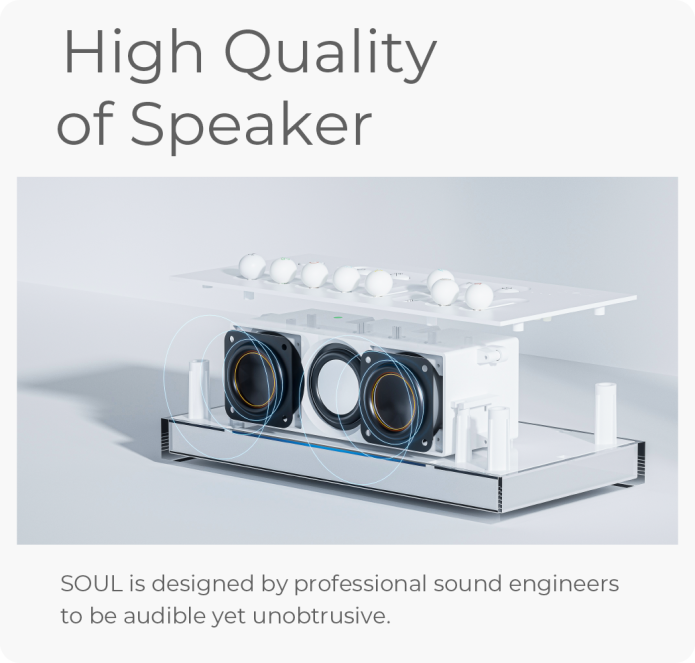 SOUL is designed by professional sound engineers to be audible yet unobtrusive. The sound is far superior to other portable devices like mobile phones, as the amp, speaker units and the sounding box are carefully chosen and positioned, so that it will create an outdoor atmosphere realistically without unwanted noise and disruption. SOUL will turn itself off after you are asleep with its internal timer.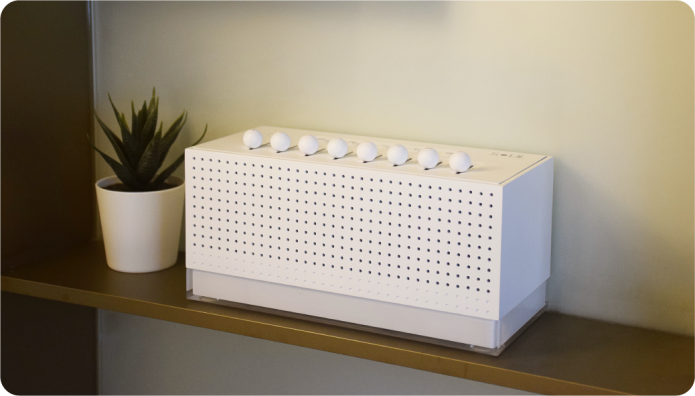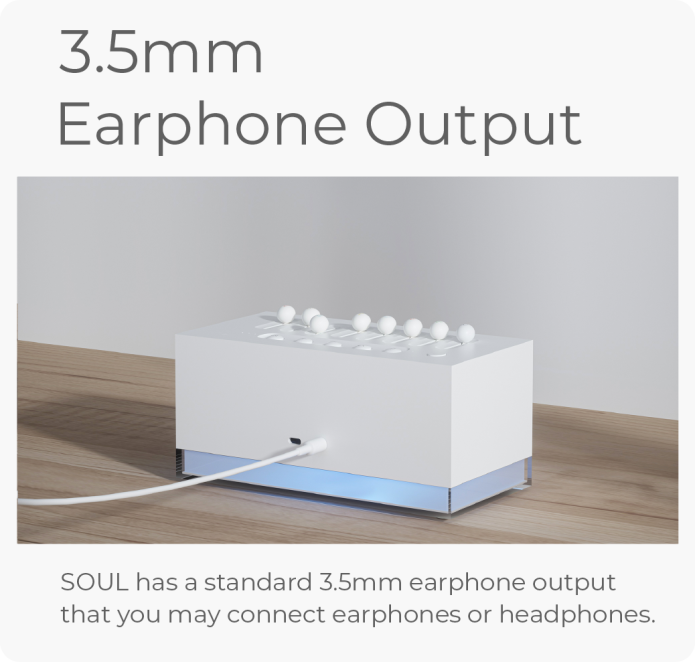 Your roommate doesn't love nature as much as you do? No problem – SOUL has a standard 3.5mm earphone output to connect your earphones or headphones with, replacing any external sound. No wireless connection required!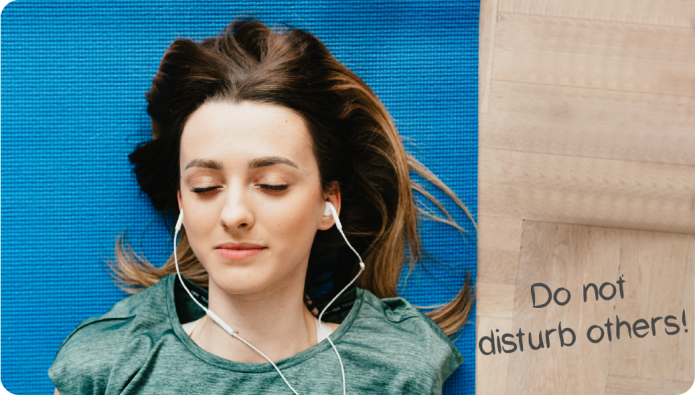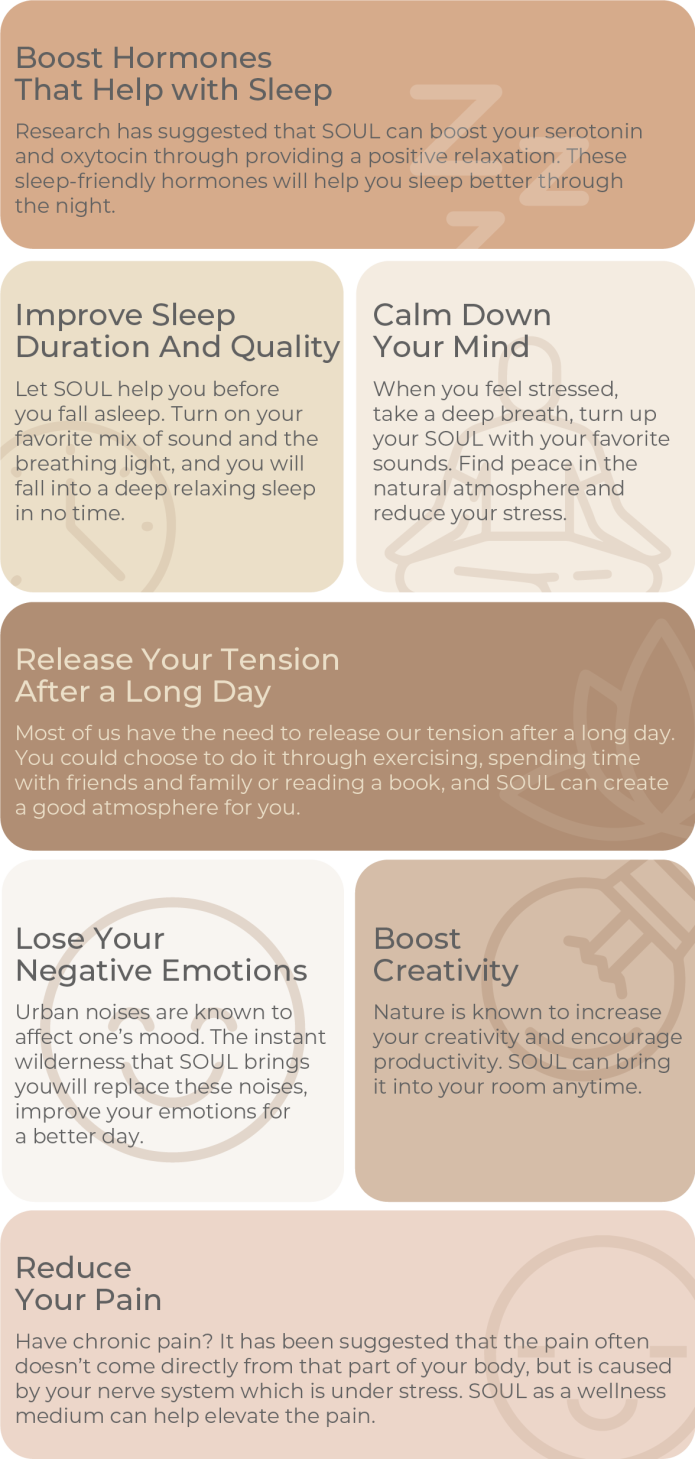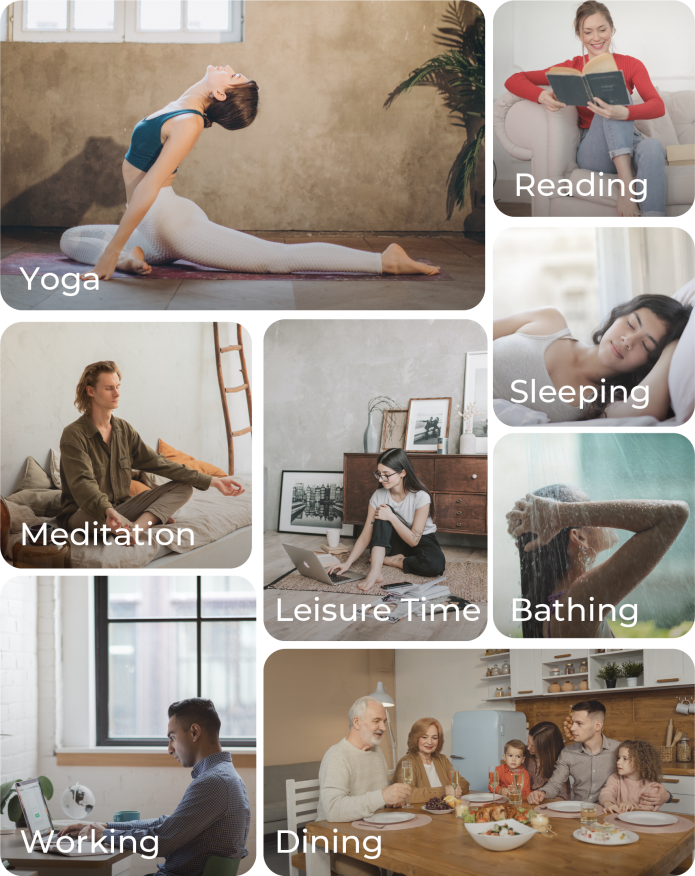 ▼Mixing Sound Demo
▼Breathing Light Demo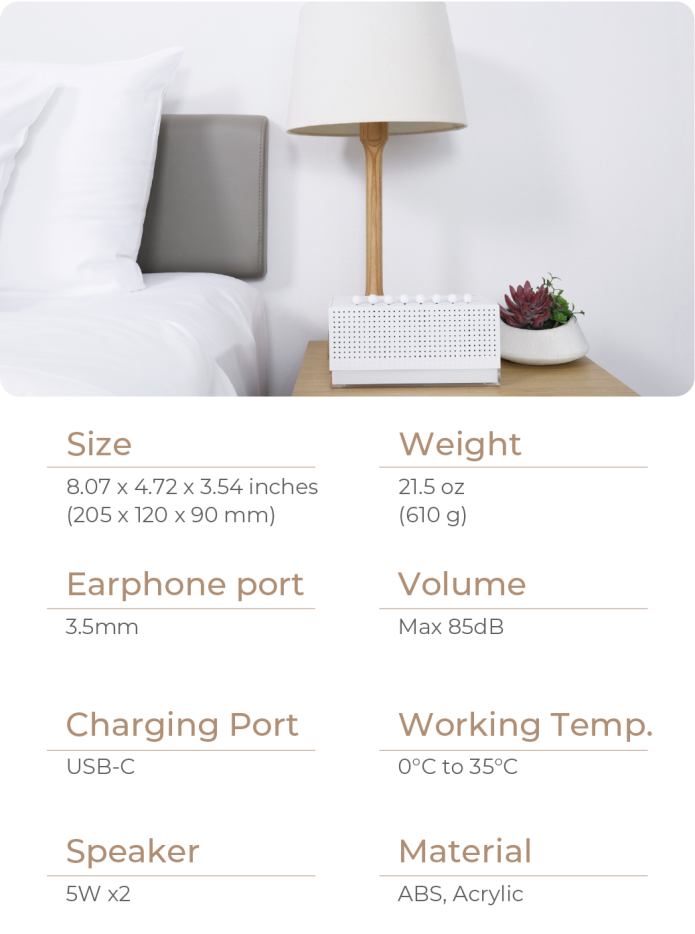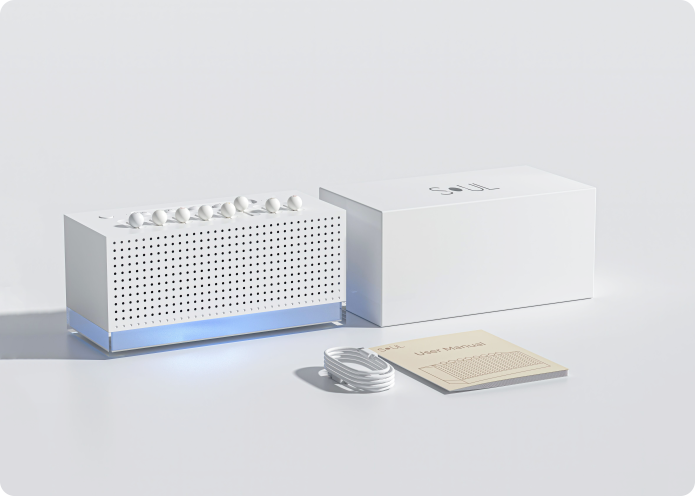 SOUL package includes a SOUL device, a charging cable and a user manual.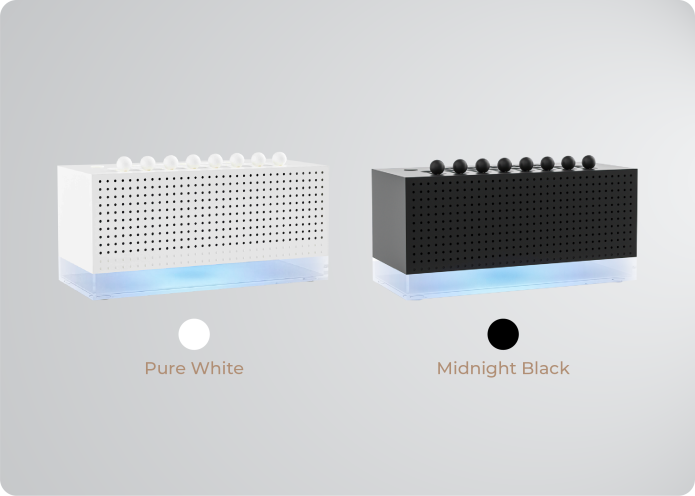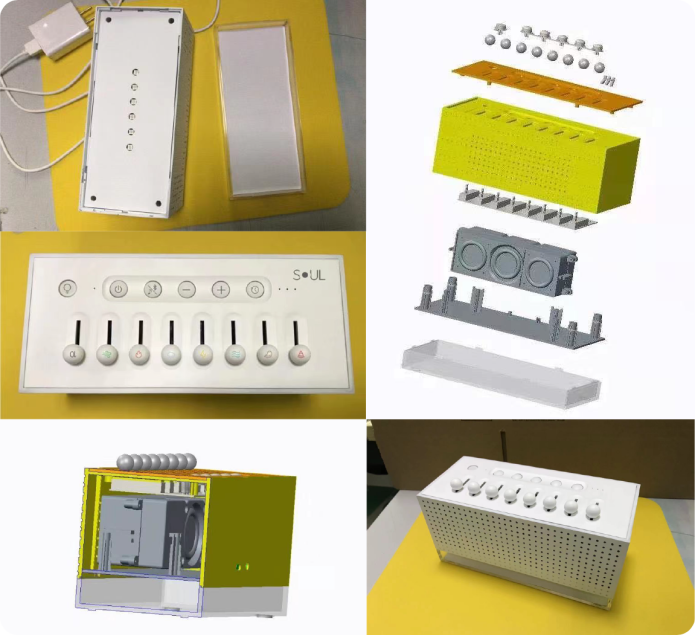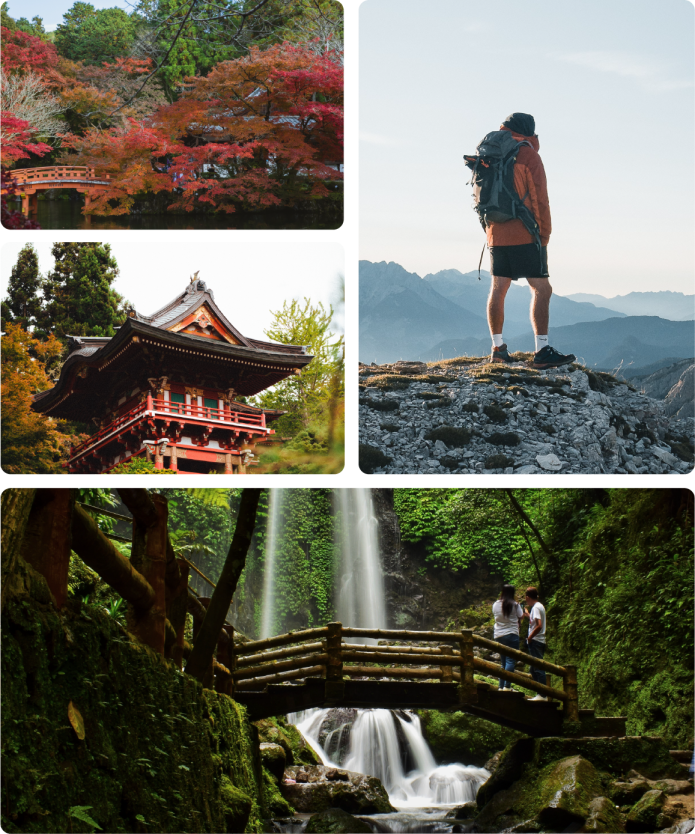 We came up with the idea of SOUL while working late at night for a client's project. At our company, working late at night was pretty normal to us. Our team leader, Masato Tsuda, is an enthusiastic hiker and camper, but his career meant that he could rarely afford to leave the city. As someone joked that he could simply camp overnight at the park downstairs, Masato suddenly realized that while we can't bring nature indoors, we can definitely borrow the sounds from it! And so, the design for SOUL began.
We believe the audio is the most important part of SOUL. After the hardware was designed, we called up our long-time partner Raymond Ho, as he has years of experience in audio engineering. With hundreds of refinements and adjustments, the audio tracks were finally completed. All eight tracks of natural sounds are professionally designed for your relaxation!