Spellbound Butterscotch Beer | Bringing our magical Butterscotch Beer to thirsty Wizards
Spellbound Butterscotch Beer
Magic is thirsty work and since the 14th century Phileas Fry's Butterscotch Beer has been a firm favourite with Wizards and Witches and served on Shambles in York.
Hundreds of years after the last bottle was served Phileas Fry's ancestors Ben and Phil have recreated his magical apothecary and once again are serving magical potions in The Potions Cauldron.
They now want to bring back their ancestors most famous product, and once again be serving Spellbound Butterscotch Beer, with its caramel and vanilla taste and just a hint of magic.
But as with any magical challenge we are more powerful together as a Wizarding community, and Ben and Phil need your help to finish the drink.
You could be one of an elite group who help bring Spellbound to the World at a time when we all need some magic…
What We Need & What You Get
Before recent events we were already a long way to getting the drink recreated with help from our drinks partners and have recreated the magical taste of the original drink.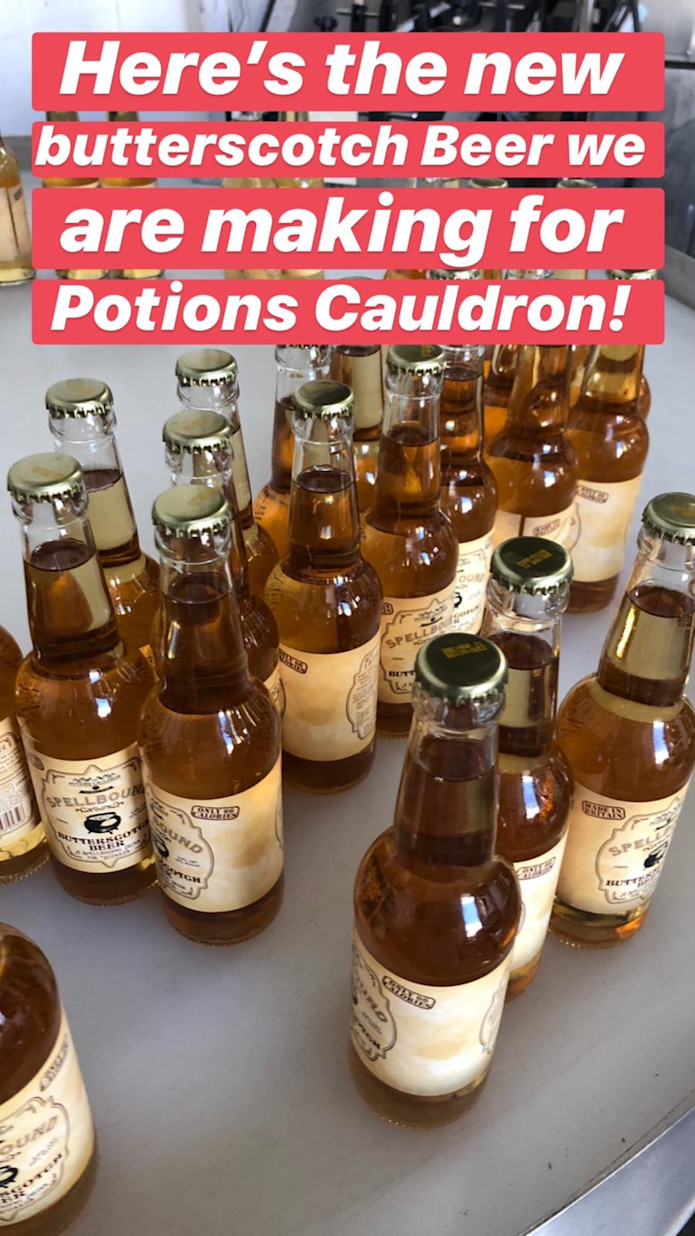 A test production is taking place now and we then need your help to fund the first 10,000 bottle production. Due to the fact we have purchased the ingredients we can't delay until the situation improves.
Since March 18th our apothecary on Shambles in York has been closed for the safety of our staff and fellow Wizards. This has put pressure on our cash flow at a time when we haven't received any government or local support and this may not arrive until the end of April.
The Impact
We need £2,500 to finish the production and if you support us we will reward you with magic…
A chance to get the new Spellbound Butterscotch Beer delivered to your door with a magic Goblin Key bottle opener
Everyone who supports will get a £5 voucher to spend on our website thepotionscauldron.com on our other magical products
A chance to get a magical potion mixing experience in our apothecary on Shambles in York for a birthday or special occasion for 10 Wizards
Risks & Challenges
There is no risk supporting this project as the drink is already in production and if we don't fully fund our campaign we will be able to raise funds from other sources, but would rather do it by giving fans of our brand the first opportunity to receive this exciting new product.
Other Ways You Can Help
Even if you can't support our magical campaign t that doesn't mean you can't help, you can help us make some noise by sharing this on social media and tagging in your Wizarding friends…