Spoons: Wholesome Nutrition for All | Spoons restaurant in Southern Oregon is expanding current facilities and opening new locations.

Spoons specializes in fresh, locally-sourced, non-GMO dishes prepared for a variety of diets and tastes, including daily Vegan and Gluten-free offerings that are unique to us. We are crowd-funding three, additional restaurants and the space and equipment needed to sustain them. A successful campaign will also support additional staff and contribute to local, economic development.
Our story:
Merrie has decades in the restaurant, catering and event industry. Committed to trying something new and healthy, she began Spoons as a daring experiment in the old Woolworth building in downtown Medford, OR. Soon, the aromas emanating from her tiny space were drawing-in customers from blocks away, not to mention many of the tenants in her building. After several successful years in that location, the "Soup Lady" decided it's time to expand to three new locations, and to build-out the restaurant's current Central Point, OR location to handle even more production and storage..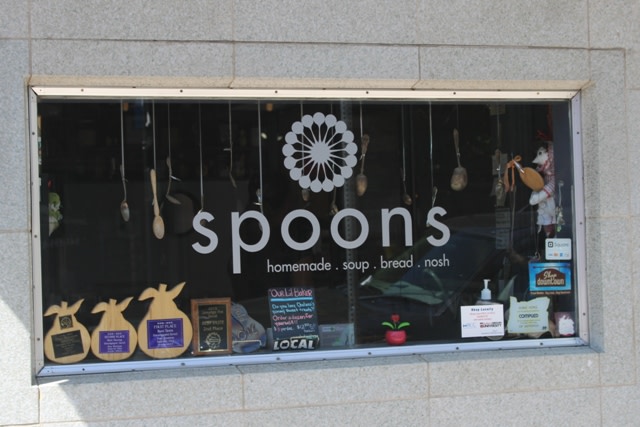 Our menu:
Soup, including hearty stews, chowders, and vegetable bisques – as well a selection of lively cold-soups served during the Summer months – anchor all of our luncheon offerings, and thus, proprietor Merrie Bechtold is known locally as the "soup lady."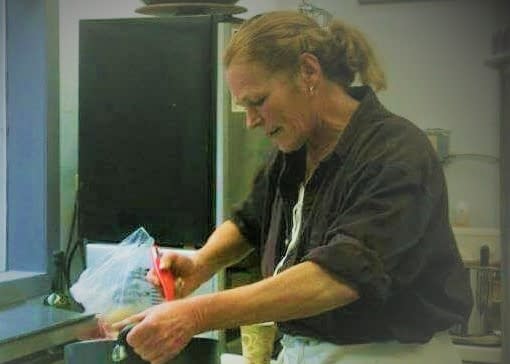 From "Caldos" to "Consommes," Spoons has a seemingly endless offering of wholesome soups. Served with creative, fresh salads; "Pounder Potatoes," and ever-changing sweet or savory noshes, a Spoons lunch is a healthy and delicious alternative to the fast-food serving processed-fare options provided by the corporate restaurant industry. Spoons' daily specials are religiously posted on its Facebook page to keep customers informed. A newly energized Twitter account makes finding out what soup's on easy!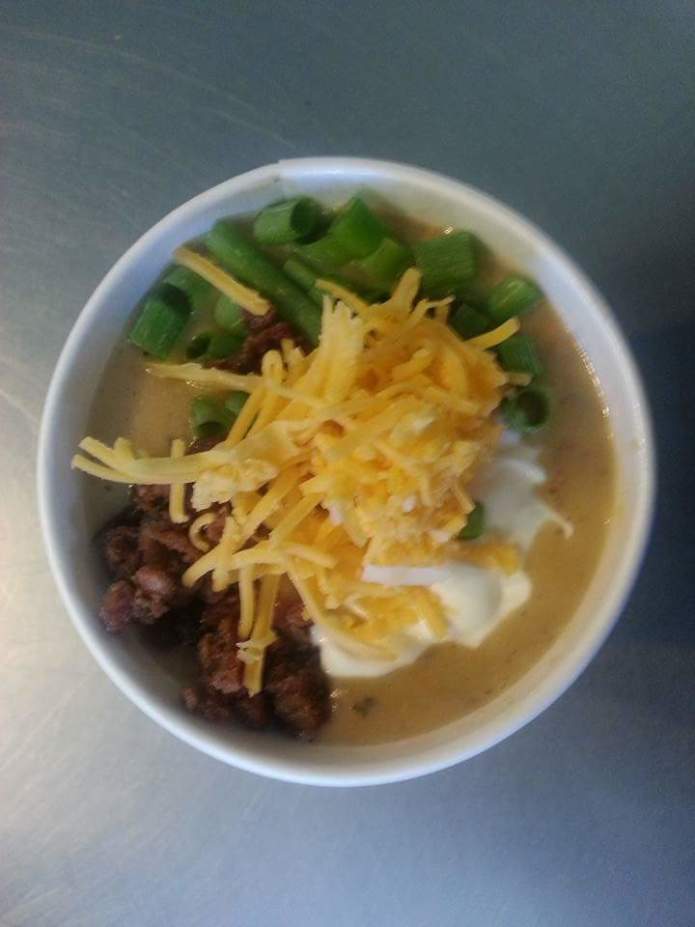 Merrie wants you to know that Spoons is committed to "…making it difficult for our customers to decide which soup or salad they want from our daily selection; and, to producing the highest quality, non-GMO products possible with the least amount of waste."  
Oh, the noshes. Often thought of as snacks between meals, Spoons' noshes are designed to be the perfect accompaniment to our soups and salads. A pairing made in culinary heaven. We're kinda proud of them, because they are part of what's made us famous, popular with our customers. From cornbread to sumptuous cookies they are always "baked with love."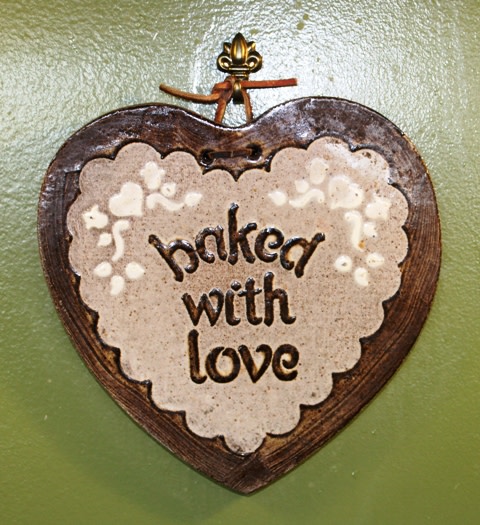 Our project:
Spoons has long wanted to open locations in the south County, mid-town Medford, and Grants Pass. To do so will require expansion at the existing Central Point facility, to accommodate more equipment and storage. This is our way of getting this effort underway in earnest.
There are a number of ways to finance business growth and expansion, we chose crowdfunding because we love our customers, and we believe that they love what we do. Also, to be honest, Merrie is just not the corporate type. "If I'm going to be beholden to anybody," she says, "…it will be to my customers and my community."
Okay, that sounds awesome. How can I be a part of this?
We're so glad you asked! We've made it way easy for you, and provided a bunch of creative, mouth-watering rewards as incentives. So please, consider pledging to our campaign, even at the lowest level just to get our emails and updates. Those who can afford higher-level pledges will be recognized and rewarded; both by us, and by the knowledge they are making a critical contribution to the success of this effort. And finally, you can come by one of our current two locations and say hi and have a lovely, hot cup of soup.
How will your contributions be spent?
You are prudent and thoughtful to ask. We will respect your pledges by using the funding raised to do exactly what we've planned and outlined. We're going to start with one location, then add the other two in a timely fashion. Some bugs will need to be worked out, to ensure our expansion is smooth and without incident. We've been planning this for a long time, and working with our trusted and professional advisors, we think we got this down. So your donation will help build, staff and operate three new facilities, while also funding the expansion of our Central Point kitchen.
Spread the word, be an official Spoons ambassador.
After you've pledged, you can continue to support our efforts by giving us a signal boost, amplifying our message by sharing this page with anyone and everyone you think may be interested in what we're doing. Like your friends in the south County and Grants Pass. Let them know they can help us open facilities in their communities. Share with your crew at work, your network of family and friends. Share on Facebook, share on Twitter. Forward our emails, retweet our tweets. You know the drill. We need you to help us make this campaign go viral in our region. It'll be fun, you know it will!