Spring Hill Brewing | Help support Spring Hill Brewing, opening this summer!
Oh, you guys have been working on this thing for a while, right?
Yes.  About 3 years.  It's been like aging a fine barley wine. 
Greg is the founder and head brewer.  He's been making beer for about 10 years now and has been solely responsible for making the beer, packaging the beer, and cleaning up after the beer.   He's had a lot of help building the taproom and brewery, as well as serving the beer.  Thanks to all their love and support, our taproom is finished, our beer lines are clean, and yeast has been pitched.  
This is a pretty small operation at the moment; our current equipment produces about 2 barrels per batch and our goal is to brew about 10 barrels per week.  We are raising money to bring on 3-5 employees to help Greg in the brewery and taproom.  We would like to bring this team together by the grand opening on Friday, July 13th.  
What kind of beer do you make?
Using a mixed culture of lively yeast strains, we produce unique and complex session ales that are typically 5% abv and under.  We offer five flagship beers, three rotating seasonals, and other specialties.  Some are hoppy, some are sour, and some taste like a sourdough pretzel.  BeeBoy's honey makes incredible braggot.  Then there are a few others based on 5,000 year old beer recipes.  What does that mean?  You'll have to come visit us for a taste. 
What do you need and what do I get?
We are looking to hire two part time brewing assistants to help with day-to-day operations.  This includes brewing beer, packaging beer, and cleaning equipment.  We will need an additional one to two motivated individuals to work front-of-house during taproom hours and events. 
To help raise funds for expanding our team, we are offering fancy glassware, soft t-shirts, and an invitation to an exclusive pre-launch party on July 7th, 2018.  Guests will be able to sample five of our beers alongside a pairing of Pennsylvania-made potato chips and pretzels.   The Asado Food truck will also be open!
Where is this place?
1958 Varley St., Pittsburgh PA, 15207.  We are located in a 100 year old building that was formerly known as the Workingmen's Beneficial Union.  This was a social hall that included a bar, bowling alley, billiards, and a ball room.  Our taproom and brewery now occupy just a piece of this expansive building.  
Unfortunately the building suffered a lot of abuse from the elements for 15 years after it closed.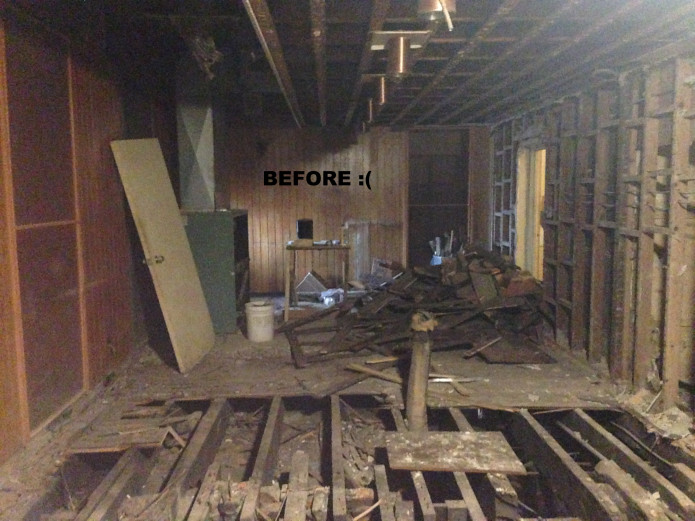 But it's been beautifully restored!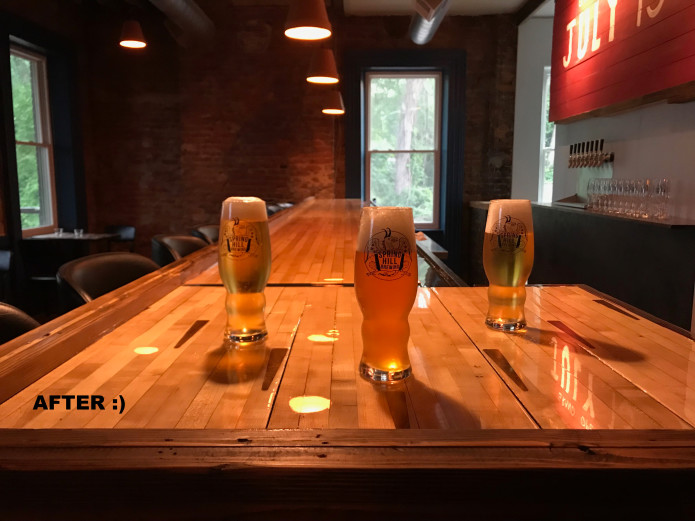 We've constructed the bar out of the old bowling lanes and have used many salvaged materials for the build-out of the taproom.  We hope to resurrect the spirit of the old WBU and provide an inviting and cozy atmosphere for the neighborhood and Pittsburgh at large.   For more updates and pictures visit www.springhillbrewing.com 
What else is going on?
Joining us at 1958 Varley St. is the Asado food truck by Gaucho, serving their famous wood-fired barbecue!  Rescue Street Farms will be cultivating the land with some tasty beer ingredients while the WBU event hall will be hosting parties and other fun events!  Shadyside Worms will be assisting us with composting our spent grain!   There is also a small apiary, BeeBoy Honey, producing honey for use in the brewhouse and for sale!  There's a lot of stuff going on up here so don't blink!  
Risks & Challenges
Producing 10 barrels of beer per week on our small brewing system is ambitious and will require a lot of dedicated work.  We hope to upgrade our brewing system as soon as possible, increasing our capacity but also our labor needs.  As we grow we seek to establish an enthusiastic core team early to ensure our long term success and to help keep the beer flowing. 
Other Ways You Can Help
If you or anyone you know might be interested in joining our team, please send inquiries to [email protected]
Cheers! 
Greg / Spring Hill Brewing